There's an undeniable momentum to Columbus' startup scene.
For a long time, Columbus was known for corporate titans like Nationwide, Wendy's, and Cardinal Health. Those companies are as relevant as ever, but now they're joined by—and in some cases supporting—a thriving ecosystem of fast-growing tech companies.
That's thanks in part to the city's growing venture capital presence powering high-risk, high-reward startups with equity financing.
It can be hard to stay up to date with all the VC players and their investments, so we're breaking it down for you.


7 Venture Capital Firms in Columbus, Ohio
1. Drive Capital

Drive Capital's whole ethos is about investing between the coasts, in America's heartland, and that's an idea Purpose Jobs can get behind. Their passion for the Midwest is front and center just like ours. They believe the Midwest is the best place to start a business and they put their money where their mouth is. They're good about bringing Midwesterners that live on the coast back to their hometowns—"boomerangs." With $1 billion in acquisitions under their belt, they're a Midwest powerhouse.
Founded: 2013
Leadership: Mark Kvamme and Chris Olsen, Co-Founders
Partners: 12
Assets Under Management: $1.2 billion
Investments: 100+
Portfolio Highlights: Root Insurance, Olive, Beam Dental, Branch, Duolingo, Path Robotics
Exits: 5
2.
Heartland Ventures

Heartland Ventures invests in early-stage tech startups and connects them to corporate partners in the Midwest. This venture capital firm in Columbus bridges the gap between groundbreaking tech and corporate innovation in the Midwest.
Founded: 2016
Leadership: Max Brickman, Managing Director
Partners: 3
Assets Under Management: $70 million
Investments: 11
Portfolio Highlights: Grabango, Third Wave Automation, StrongArm Tech, Soil Connect, Workstream, Parkade
3. Ikove Capital

Ikove Capital invests in early-stage companies with a focus on technology commercialization. Known as a "startup nursery," Ikove identifies and vets disruptive technologies at leading research labs and helps launch those into successful startups that deserve to be shared with humanity.
Founded: 2014
Leadership: Flavio Lobato and Rodolfo Bellesi, Co-Founders and Principals. John D'Orazio, Co-Founder and Managing Partner. David Moritz and Robert Lee, Partners.
Portfolio Highlights: Nikola Labs, Matrix Meats, Cognovi Labs
4. Loud Capital

Loud Capital specializes in early-stage investments with a "Venture for People" mindset. LOUD partners with diverse, underserved, and impact-minded entrepreneurs, investors, and emerging managers. They're on a mission to prove that venture and entrepreneurship can both make a difference in this world and be inclusive.
Founded: 2015
Leadership: Navin Goyal, MD, Co-Founder and CEO. Darshan Vyas, Co-Founder and Chief Growth Officer
Partners: 7
Assets Under Management: $50 million
Portfolio Highlights: Hyperion Motors, Raydiant Oximetry, Offor Health
5. Ohio Innovation Fund
The Ohio Innovation Fund specializes in early-stage companies based in Ohio. This Columbus venture capital firm makes industry-agnostic investments, including SaaS, MedTech, biopharma, cell & gene therapy, cyber security, and artificial intelligence/machine learning.
Founded: 2016
Leadership: Bill Baumel, Managing Director; Faith Voinovich, Principal
Partners: 2 General Partners, 3 Venture Partners
Portfolio Highlights: Stirling Ultracold, ScriptDrop, Enable Injections, Aware, Immuta, eFuse
Exits: 15+
6.
Pride Fund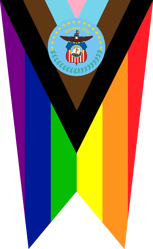 A joint venture between LOUD Capital and Atlas Venture Partners, Pride Fund specializes in early-stage startups led by members of the LGBTQ+ community. The fund was launched in 2020 and continues to empower LGBTQ+ tech founders in Columbus and beyond.
Founded: 2020
Leadership: Densil Porteous, CEO
Portfolio Highlights: Revry, OpticSurg
7. Rev1 Ventures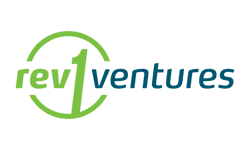 Last on our list, but certainly not least, is Rev1 Ventures. In addition to funding, Rev1 provides guidance, connections, and even physical space. In 2020, Rev1's investments have helped generate more than $113MM in revenue and nearly $140MM in exits for the region's startups.
Founded: 2013
Leadership: Tom Walker, CEO
Partners: 47 corporate funding partners and investors
Assets Under Management: $130 million
Investments: 209
Portfolio Highlights: ScriptDrop, PriorAuthNow, Seamless.AI, Mobikit, Ubihere, Updox, 3Bar Biologics
Exits: 15
The Columbus tech ecosystem is rapidly expanding, and tech talent is choosing Columbus for living and working. If you're building your team in Columbus, learn more about how we can get your employer brand in front of top talent.