You're already a pro at in-person interviews. You're finally comfortable with the zoom interview. What about the back-to-back career fair interviews? Career fairs can be overwhelming — nonstop video calls, multiple employers, different personalities, and values. But it doesn't have to be. Follow these tips and tricks for virtual career fairs and you'll sign off feeling confident you nailed it!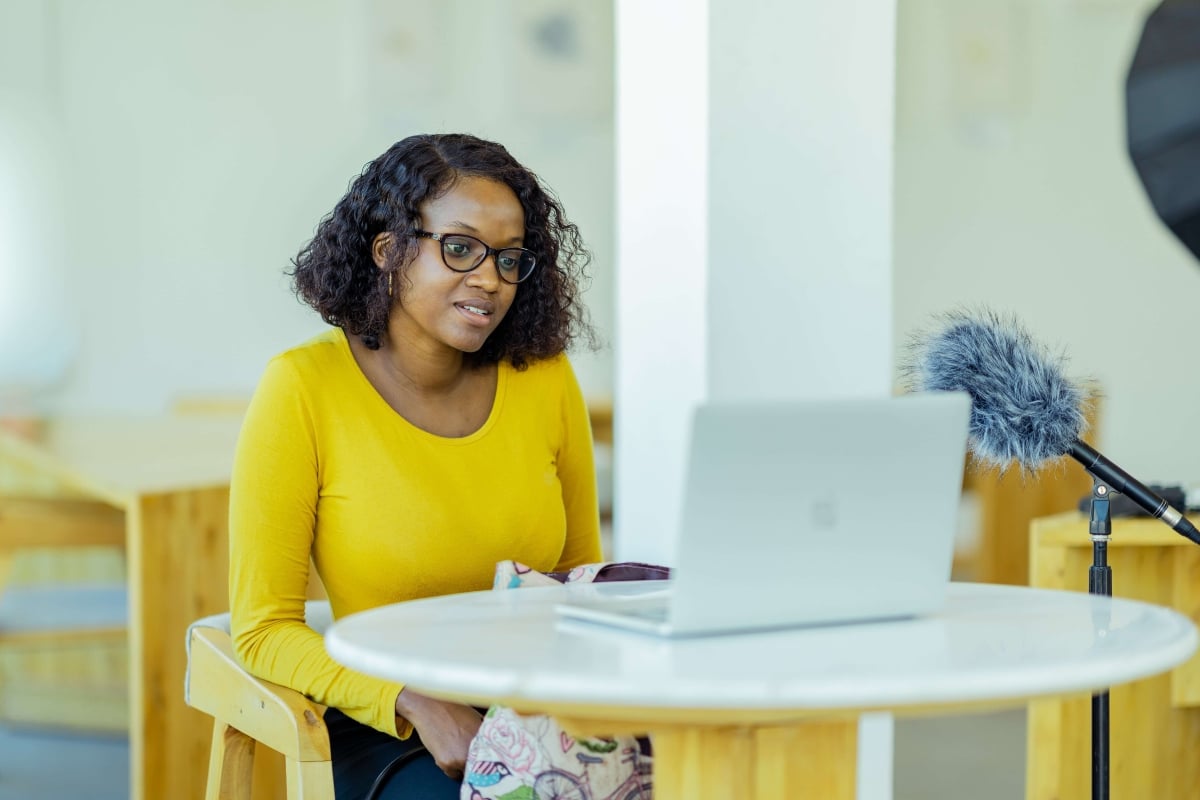 10 Tips for Virtual Career Fairs
1. Update your resume and LinkedIn.
It's so important to update your profile before registering. Depending on the career fair format, the company rep will have your resume and/or LinkedIn profile pulled up so make sure they are both accurate and up to date. You don't want to confuse the interviewer with inconsistent information. Keep in mind they may want to push you forward to someone else on their team so you want to ensure they have the best version of your resume at hand.


2. Do your research.
Know what companies are going to be there, who you are excited to talk to, and why. Prepare one or two sentences to share with each company about why you're interested in working for them. Prepare notes on company culture, philanthropic efforts or even recent product launches to show you're keeping up with relevant company information.


3. Draft a list of 5-7 relevant experiences.
Have a list of experiences or projects you want to reference as examples of your qualifications during your conversations. Think of this as an opportunity to showcase your skills, but also your personality. How did you handle challenges, meet a deadline, etc.


4. Review common interview questions.
As you prep, go over common interview questions and draft quick answers that are results focused. The STAR method can be a helpful way to outline your answers.


5. Practice your elevator pitch.
Be prepared to start each conversation with a quick introduction about who you are, what your background is, and what your current career goal is. You might also want to include what motivates you, something unique about you, or why you are interested in talking to the company. Try to keep your elevator pitch at three to five sentences. Practice but make sure it is conversational to avoid sounding robotic.


6. Set the scene.
Dress like you would for an in-person interview. Make sure your background is simple to keep the focus on you. You want them to remember you in the best light so do a test with your video camera to make sure the lighting isn't too dark or too bright.


7. Be prepared more than 5 minutes in advance.
Check your Wi-Fi connection, your camera, your microphone, your audio, and your link.


8. Ask questions.
Write out a few questions to ask the companies you talk to. Try to have one specific to each company you are interested in and another question that can be applied to all. If you don't know the role of the person you are going to talk to, prep questions about the company more broadly or about their culture and avoid in the weeds questions about the role that the person might not be able to answer.


9. Show gratitude.
Thank the host and company rep for their time. If you have any email to send a follow-up note, that is always a nice touch. Even better, post on LinkedIn publicly thanking all of the employers you spoke with (if you're comfortable with your networking knowing you're actively job seeking).


10. Apply!
If you hit it off with any of the companies you spoke to, see if they have any relevant roles posted and apply as soon as possible. If you do, reach out to the connections you made and let them know you submitted interest to one of their roles and that you enjoyed your time meeting them.
Optimize your job search by applying to Midwest tech and startup jobs today.