There's no doubt a shift is happening in the hiring landscape. Many companies, big and small, have gone from rapidly hiring to cutting teams and reorganizing their labor force. But that's not the whole story.
I want to provide a consistent place for anyone impacted by layoffs, or having difficulty landing a job during this time. A place with regular open job listings, resources to help you along the way, and ultimately some stability during this time. And as always, you can contact me directly at alice@purpose.jobs for any job-hunting questions you may have!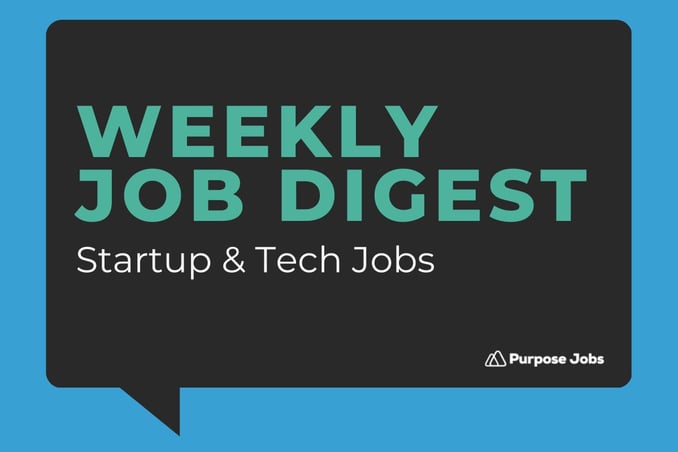 Labor Market & Startup Trends
Despite the media's focus on layoffs and hiring freezes, many companies are still hiring. Just in the last couple of weeks, we've seen companies continue to hire, raise money and grow. Here are some examples from our neck of the woods in the Midwest.
86 Repairs, a Chicago- and Grand Rapids-based startup, recently closed a $15.2 million Series A funding round.

Rhove, the "Robinhood of real estate," went live last week, selling $1 shares in a German Village Airbnb in Columbus.

The CHIPS Act has been passed in the U.S. Senate. People are predicting it could launch another startup renaissance.

May Mobility, an Ann Arbor startup building autonomous shuttles, closed a $111 million funding round.
Keep scrolling to see more companies hiring and open jobs. There are still a lot of opportunities out there.
Jump to Companies Still Hiring
Jump to Job Opportunities
Jump to Job Hunting Resources
Companies Still Hiring
Job Opportunities

Job Hunting Resources
Looking to brush up on some of your basic job hunting skills? Let's get you ready to rock and ace those interviews.