There's no doubt a shift is happening in the hiring landscape. Many companies, big and small, have gone from rapidly hiring to cutting teams and reorganizing their labor force. But that's not the whole story.
Despite the media's focus on layoffs and hiring freezes, there are still many companies that are hiring. Just in the last couple of weeks, we've seen companies continue to hire, raise money and grow.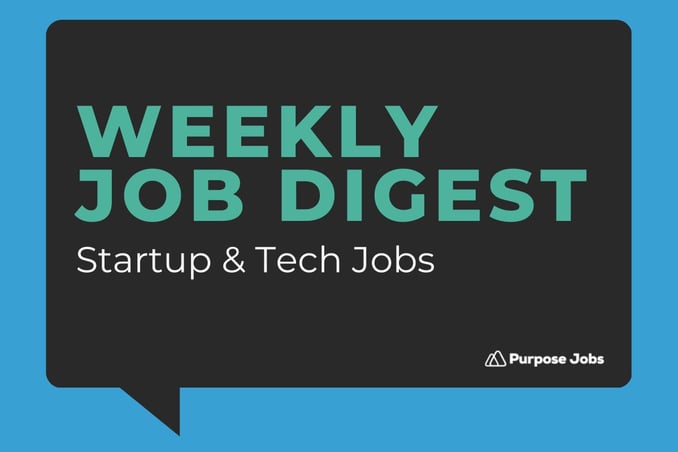 Labor Market & Startup Trends
We've partnered with our friends at PeerSignal to stay on top of everything happening in the tech hiring market right now. Using PeerSignal's B2B Hiring Tracker and other data at our fingertips, we're trying to paint a more complete picture of the tech industry right now.
According to PeerSignal's research, from May to July engineering jobs have remained steady, neither increasing or decreasing in headcount at B2B tech companies.
Sales has continued to remain a more resilient job function, only decreasing 4%, while product and marketing roles have decreased 9% and 12% respectively.
What does that mean? It indicates that companies aren't investing as much in long term growth solutions (like marketing) and instead are placing bets on quick wins through sales.
If you're a marketer, don't fret. There are still companies out there investing in long term, high impact strategies, like marketing. Keep reading for more job opportunities.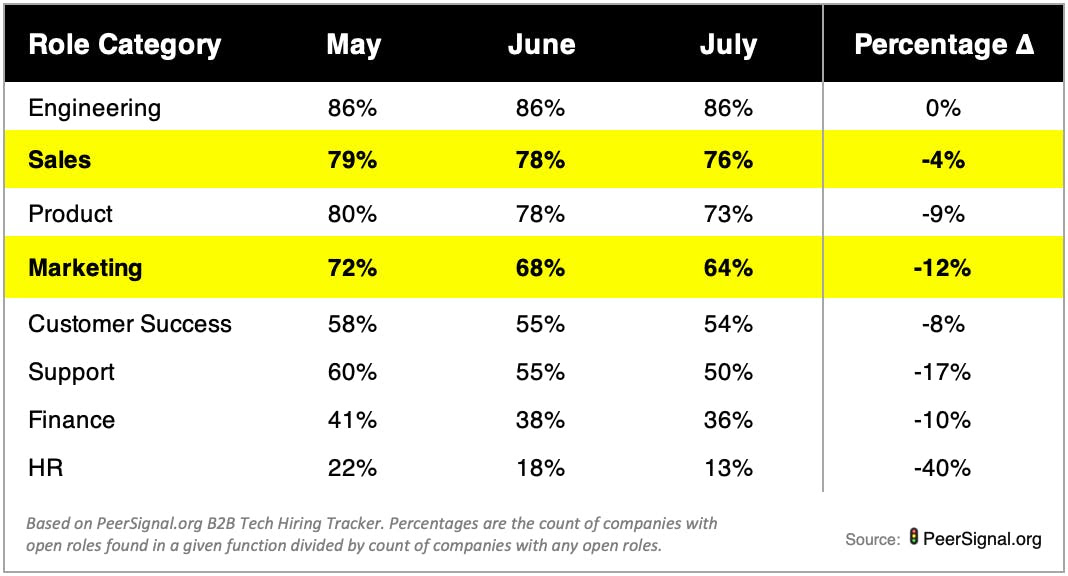 Image source: PeerSignal
You can check more details and stats in this month's tech market report. Keep reading for hiring companies and job opportunities!


Jump to Companies Still Hiring
Jump to Job Opportunities
Jump to Job Hunting Resources
Companies Still Hiring
Job Opportunities

Job Hunting Resources
Looking to brush up on some of your basic job hunting skills? Let's get you ready to rock and ace those interviews.