The Columbus area is fast-growing due to the rise of tech opportunities. The growing startup scene in Columbus and the new developments and investments from companies Intel, Amazon and Microsoft are bringing a lot of new folks to the area.
If you're looking for the best places to live in Columbus — whether you're relocating for work or school, or just need a change of scenery — we've put together a list of the neighborhoods you need to know in Columbus.
And if you're looking for Columbus tech jobs, we got you covered there, too.
Best Neighborhoods in Columbus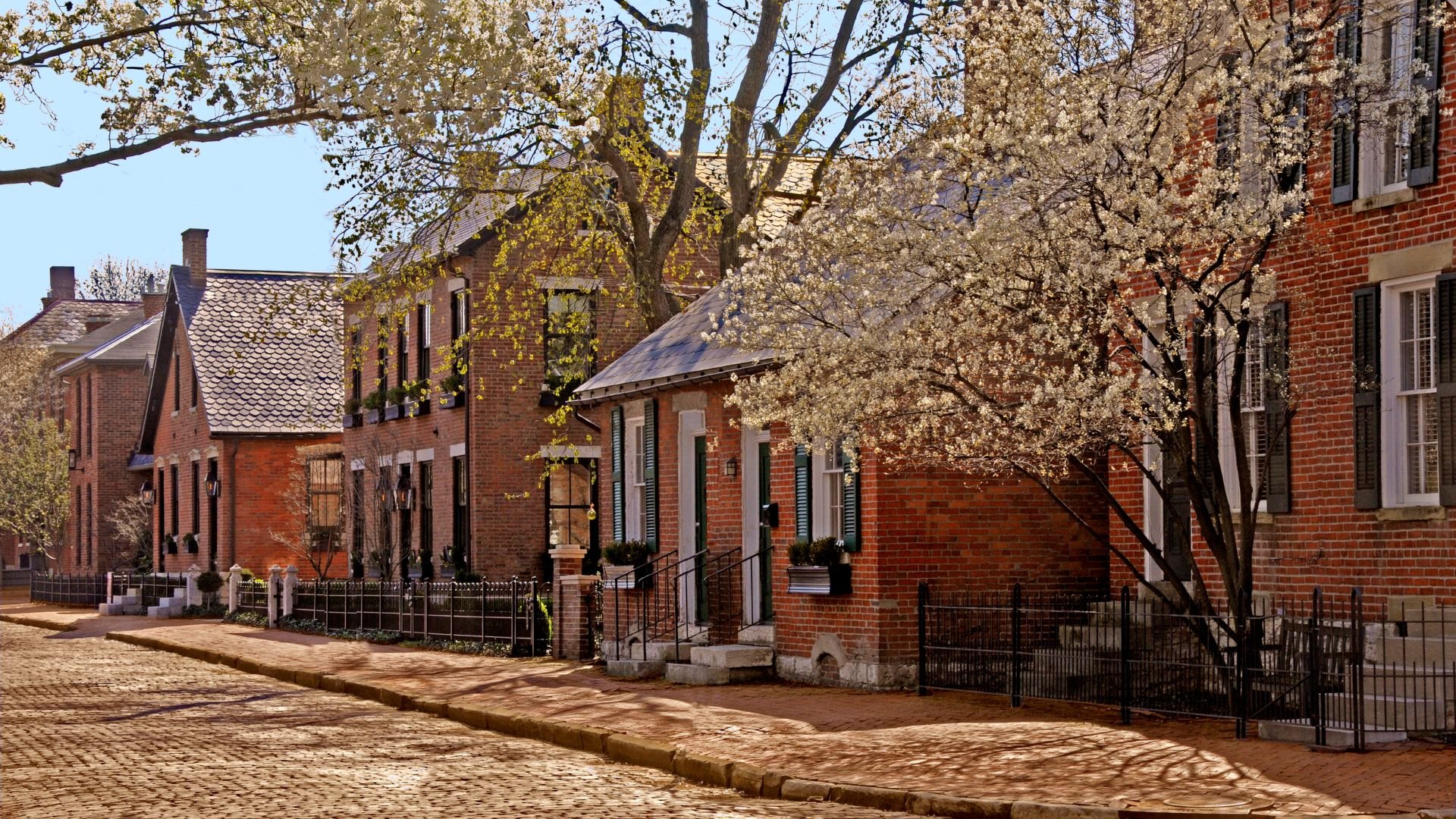 Image source: Ohio.org
German Village
This historic neighborhood is a true Columbus gem. With bars, restaurants, and coffee shops within walking distance from your home, you'll never go hungry! Popular restaurants include The Old Mohawk, Alpine Restaurant and Bar , Barcelona Restaurant and Bar and Schmidt's Sausage Haus . Schiller Park is a must-visit site that features playgrounds to keep young ones entertained, walking trails around a nice pond, an outdoor theater, and iconic statues.
Clintonville
Nestled between Ohio State's campus and Worthington, Clintonville is just five miles north of downtown. Known for its laid-back atmosphere, Clintonville is a tight-knit community that fiercely supports local businesses (just ask a resident about chain restaurants) and is home to a variety of boutique restaurants and shops. Notable establishments include the Global Gallery, The Crest, and Harvest Bar + Kitchen. Clintonville is also known for its great schools, including Clinton Elementary and Indianola Informal. Whether you're drawn to the eccentricity of the local Yarn Bomber or the convenient location near downtown and Ohio State's campus, Clintonville is a welcoming place to call home.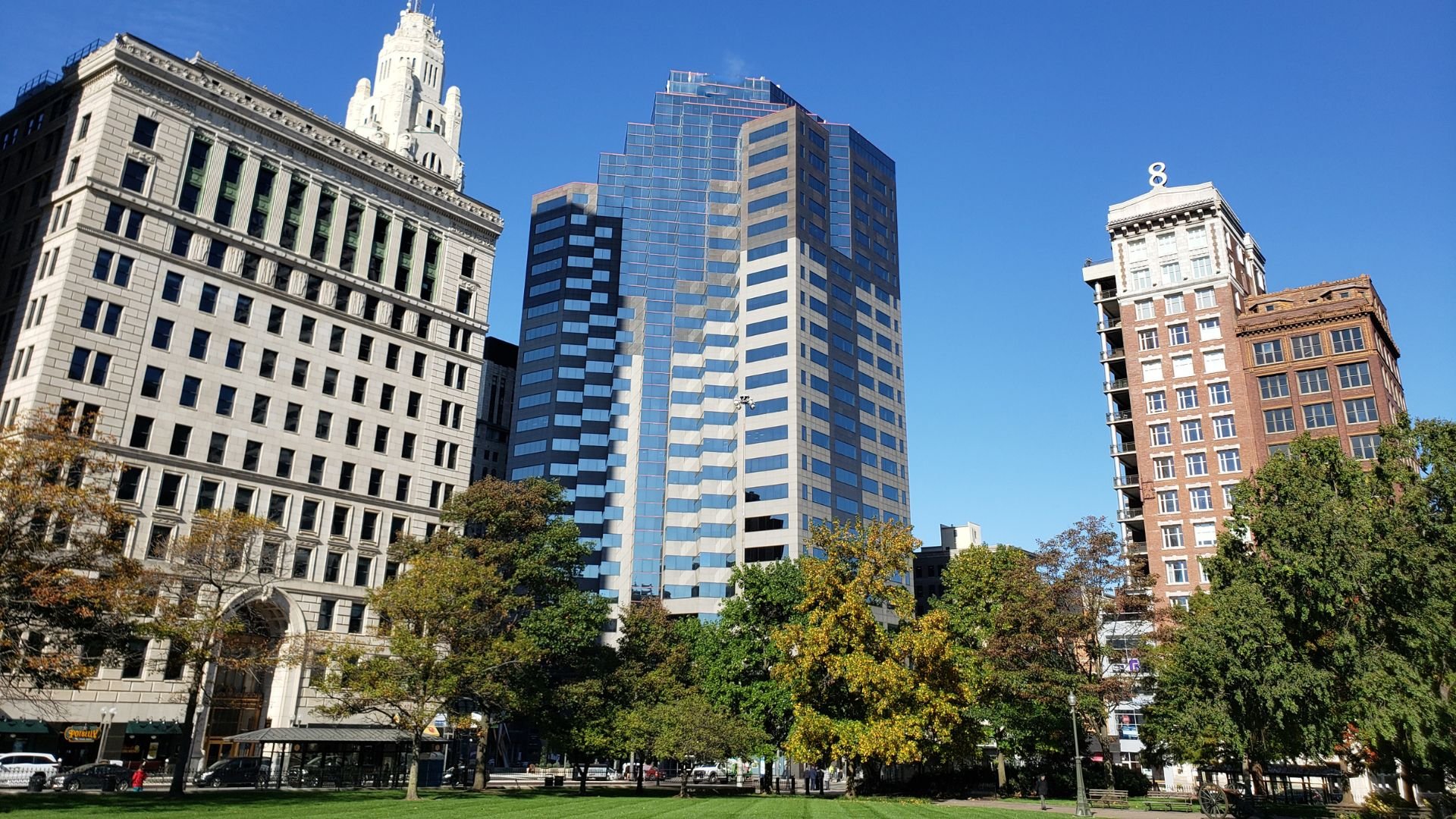 Downtown
Here you can trade in long, traffic-jammed commutes for walkable ones. Amenities and attractions include professional hockey, soccer, and baseball, the Scioto Mile Trail (a popular spot for walking, biking, and running), and The North Market which caters to a variety of culinary tastes. Housing options in downtown Columbus range from apartments to luxury high-rises like Parks Edge, a luxury condominium building offering full concierge service, a pool, gym, and parking. The city center is well-connected with various transportation options, including the COTA bus system, bike share programs, and rentable scooters. Downtown Columbus is also known for its diverse and vibrant culture, hosting music festivals, barbecue vendors, and pride parades.
Franklinton
Franklinton is a neighborhood rich in history and culture. As the first city founded in central Ohio in 1797, Franklinton has undergone significant redevelopment and transformation, emerging as a dynamic neighborhood. The area is becoming a hub for artists, with studios and galleries dotting the neighborhood. Franklinton is also home to popular attractions such as the National Veterans Memorial and Museum and the Center of Science and Industry. The Scioto Peninsula area in Franklinton offers a diverse range of dining and entertainment options, including bars, restaurants, coffee shops, breweries, and art installations. The housing market in Franklinton is diverse, offering everything from homes needing remodeling to brand new luxury apartments. With ongoing plans for further revitalization and its close proximity to downtown Columbus, Franklinton is an exciting place to live, offering a unique blend of history and modern amenities.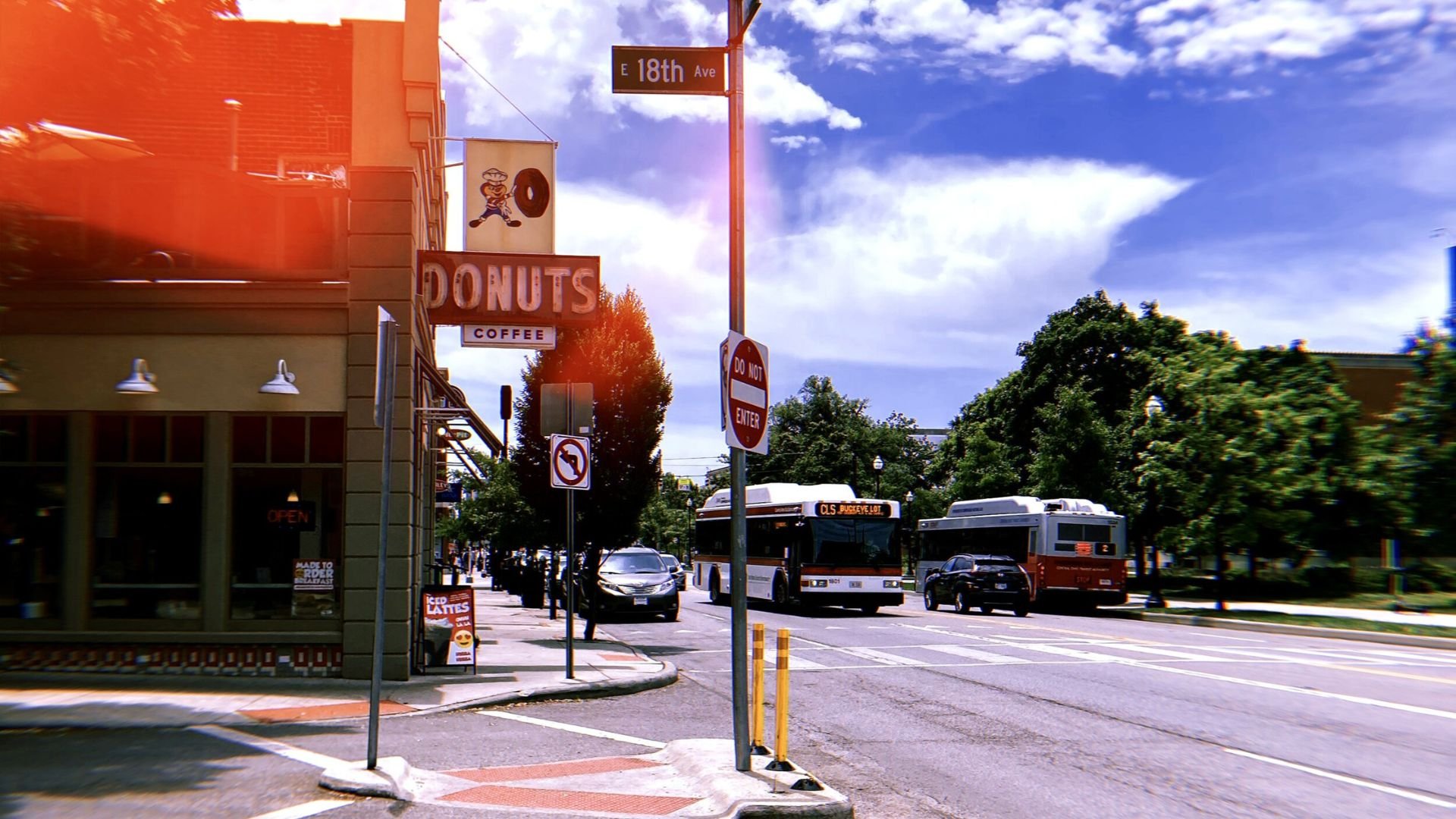 Image source: universitydisctrict.org
University District
The University District is a youthful neighborhood that offers a unique blend of academic, cultural, and recreational opportunities. The University District is made up of 13 neighborhoods that surround one of the nation's largest public universities, The Ohio State University. The district is home to more than 40,000 residents and has an urban/suburban mix. In addition to proximity to tech companies, those working in the tech industry can enjoy being close to the new innovation district, Carmenton. Housing in the University District is varied, with options ranging from historic single-family homes to modern apartments. The area is known for its lively atmosphere, especially on Buckeye Football Saturdays, and its walkability. Residents can enjoy outdoor activities in several nearby parks and natural areas, including Iuka Ravine, Glen Echo Ravine, and Indianola Forest. The district also boasts cultural attractions like the Newport Music Hall and the Wexner Center for the Arts, as well as a vibrant food scene with popular spots like Buckeye Donuts. With its strong sense of community and bike-friendly infrastructure, including the Olentangy bike path, the University District offers a unique and engaging lifestyle.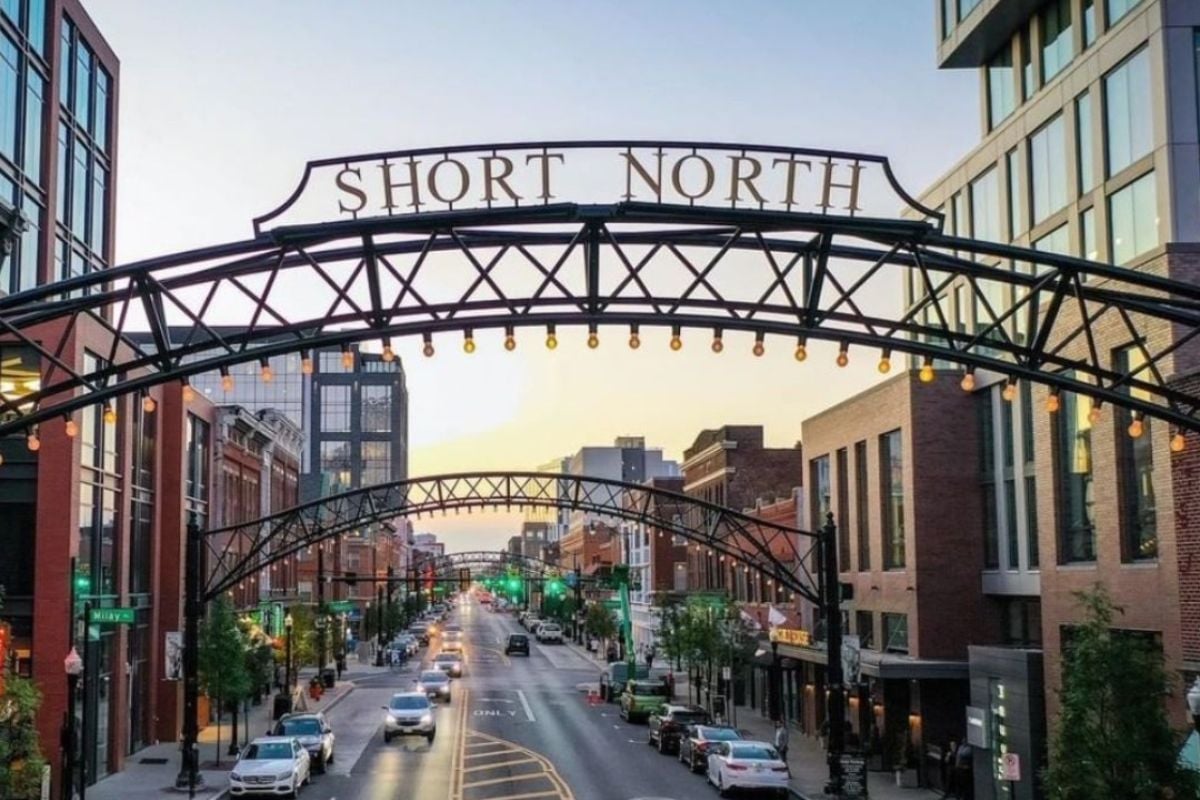 Image source: shortnorth.org
Short North
Known for its restaurants, bars, and shops, the Short North area is a popular choice for those who appreciate the hustle and bustle of urban living. The neighborhood is home to a variety of small businesses and boutique shops. One of the key advantages of living in the Short North area is its walkability, making it easy to explore the neighborhood and its offerings. For outdoor enthusiasts, the Short North is home to Goodale Park, a great spot for outdoor activities. The Short North district is surrounded by smaller communities with more housing options, including Italian Village, Victorian Village, and Village Harrison West. Despite its vibrant atmosphere, potential residents should be aware of factors like traffic, noise, and a higher cost of living. Overall, the lively atmosphere of the Short North area makes it an attractive place to call home in Columbus.
Columbus offers a diverse range of neighborhoods, each with its own unique vibe and advantages. From the historic charm of German Village to the vibrant atmosphere of the University District and Short North, there's a neighborhood to suit every lifestyle.
Columbus' strong sense of community, diverse job market, and vibrant culture make it an awesome city. Whether you're a student, working professional, or family, you're sure to find a neighborhood in Columbus that feels like home.
Ready to make the move to Columbus but still looking for jobs in the city? Explore the top startups and tech companies in Columbus, and join the community so you don't miss your next big opportunity.