Despite macroeconomic challenges, many startups continue to raise funding, add customers, and grow.
For all the job seekers and tech talent out there, here is a rundown of the top tech companies in Columbus to watch in 2022. And yes, many are still hiring
Jump to small startups (less than 100 employees)
Jump to mid-sized tech companies (100-1000 employees)
Jump to large tech companies (1000+ employees)
Top Columbus, Ohio Tech Companies to Watch: Established Tech Companies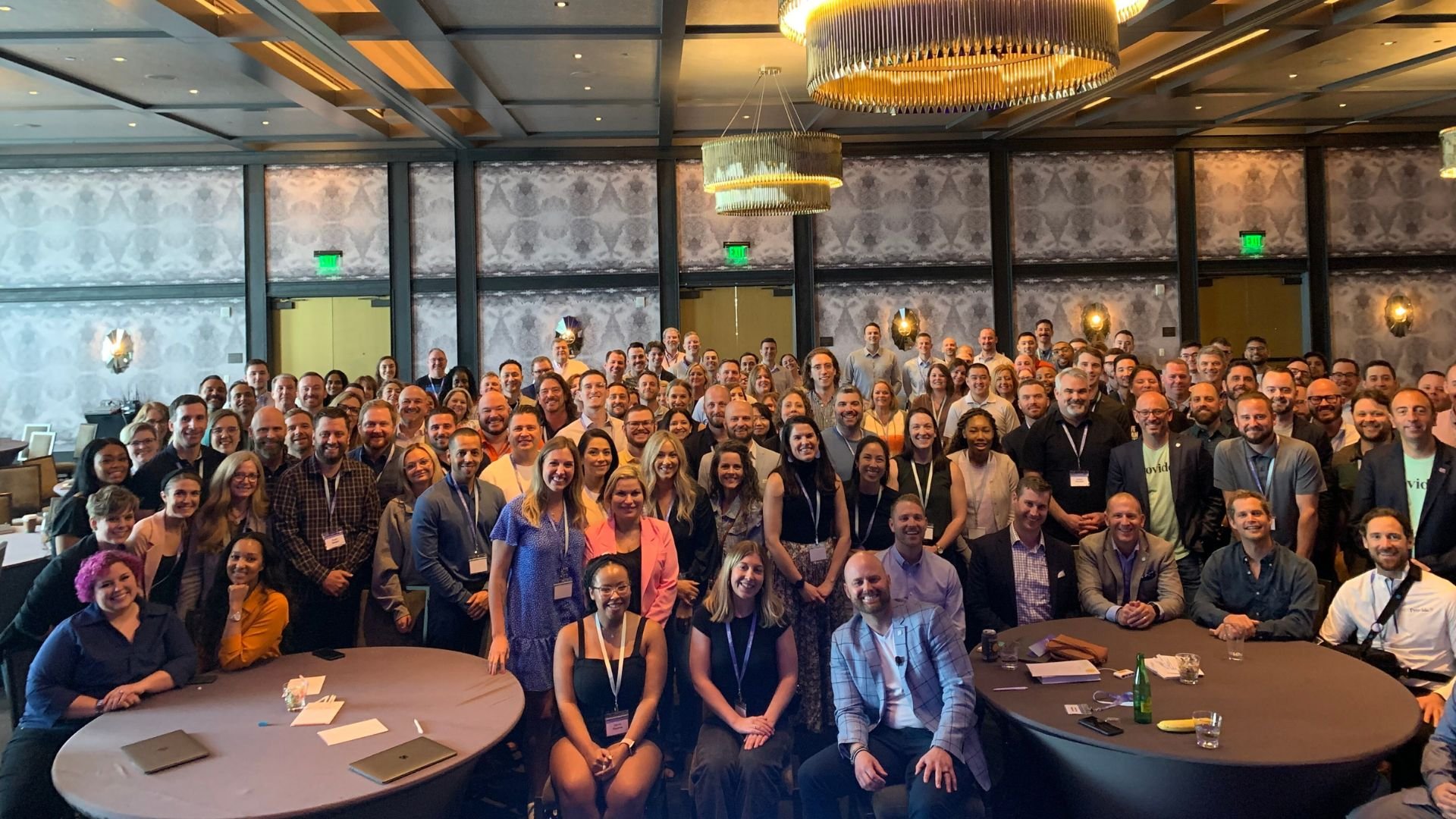 Top Columbus tech company: Provide
Provide
Provide Inc. is the industry's only digital finance company that financially empowers healthcare providers to achieve their practice ownership dreams through a streamlined, online finance experience and personalized customer service. This people-first fintech company offers dentists, veterinarians, and other healthcare practitioners an integrated suite of financial products that makes opening, running, and expanding a healthcare practice easier. Since its acquisition by Fifth Third Bank in 2021, Provide has only continued to grow. Provide was recognized as one of Columbus' top startups and innovators for 2022 in October.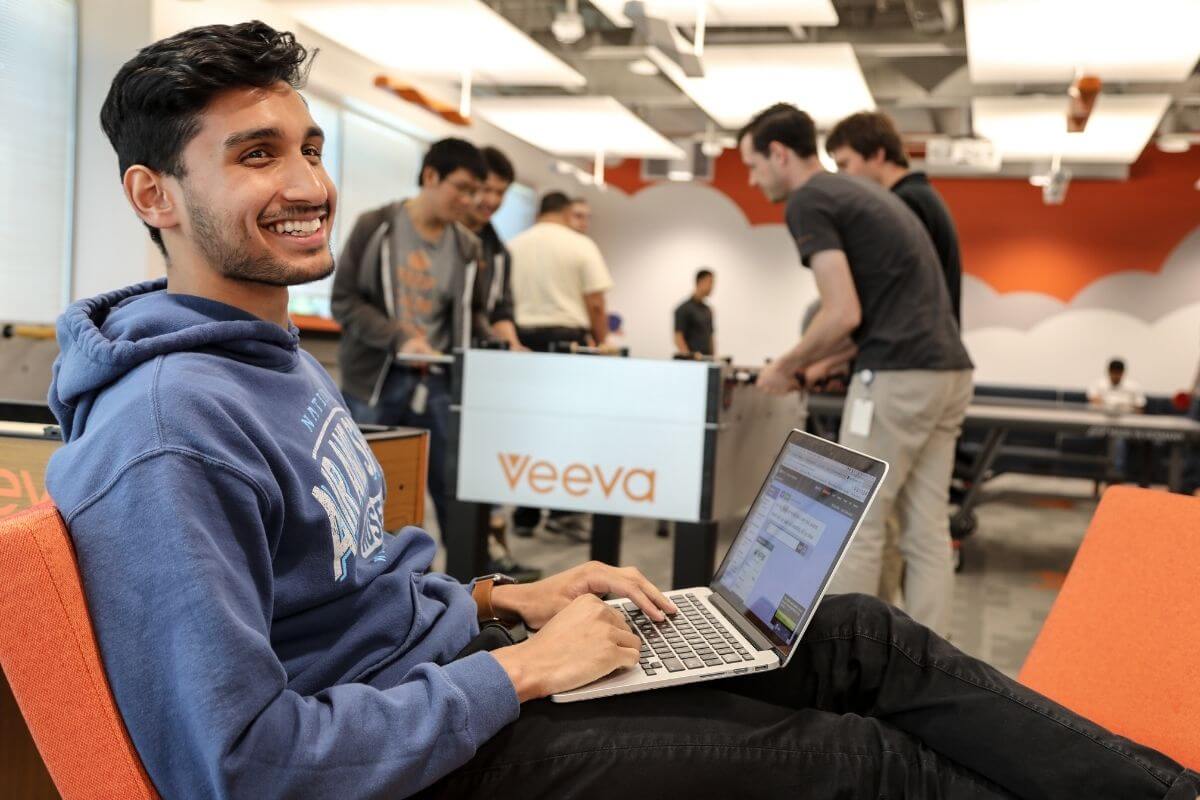 Top Columbus tech company: Veeva
Veeva Systems
Founded in Silicon Valley, Veeva is a global software company that powers the path to the world's new medicines. In 2018, Veeva opened a new U.S. hub office in Columbus and is now one of the best places to work in the area. Companies around the world in the pharma, biotech, medtech industries use Veeva's cloud software to help them transform to a digital approach to running their business. Think about the companies that produce life-saving medications — it's likely that they use Veeva software. It's precisely this mission that has drawn so many Veevans to join the global team of over 5,000 strong, and growing! Veeva is one of the world's fastest-growing companies, named to the Fortune 100 Fastest-Growing Companies list consistently for the past 5 years, and Fortune Future 50. Their Columbus office has grown about 30% annually, and they get closer and closer to their goal of 10,000 global employees by 2025.
T-CETRA
T-CETRA is a Columbus tech company that's helping to bridge the digital divide by serving the 84 million underbanked individuals in the U.S. T-CETRA's proprietary cash-to-cashless payment solution, VIDAPAY, accepts and applies cash payments for products and services, in real time, in person, and without fees to the end consumer. Since its founding in 2007, T-CETRA has emerged as a leader in the prepaid wireless technology space, and continues to grow beyond.
Clarus R+D
Clarus R+D is a technology-driven solution for claiming the R&D tax credit. With an industry-leading blend of tax and technology experts, Clarus simplifies the tax credit process at every step to maximize and defend the company's R&D tax credit. Clarus R+D announced in June its new CEO, Columbus tech veteran Chris Winslow, to lead the startup into its new stage of growth — and to an acquisition! In September, Clarus announced that it was acquired by TriNet. In this new phases, the Clarus team remains an integral part of TriNet as they continue to expand on their mission.
Top Columbus, Ohio Startups to Watch: Mid-Size Startups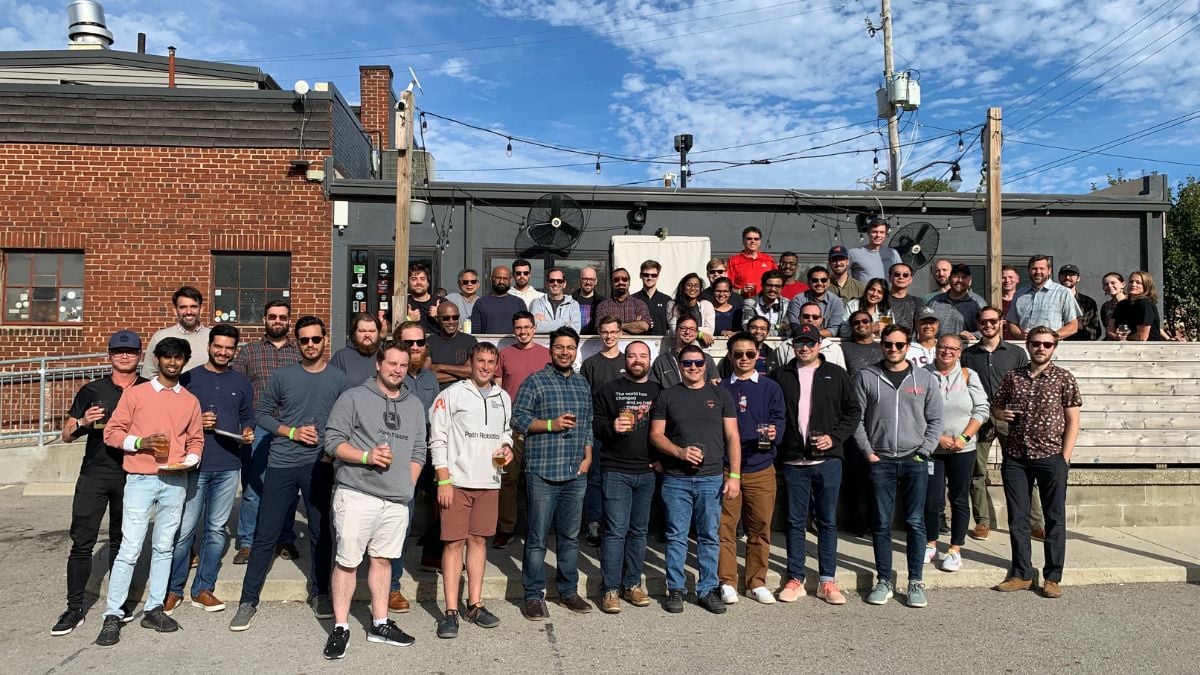 Top Columbus startup: Path Robotics
Path Robotics
Path Robotics creates manufacturing robots that autonomously scan, position and weld parts without the need for skilled welders or robot programmers. Their advanced AI and machine learning technology is a solution for the welding labor shortage, felt by manufacturers globally. After deploying its robotic welding product as a service, Path Robotics has been growing its customer base, revenue, and headcount. Powered by the challenge of giving off-the-shelf robots human level intelligence, Path Robotics has a vision of revolutionizing the manufacturing industry. The company has raised $170 million in funding and has continued building off of this momentum because of their technology, market opportunity, mission, and most importantly its people. With a smart, humble, and passionate team, Path Robotics is the top startup to watch in Columbus.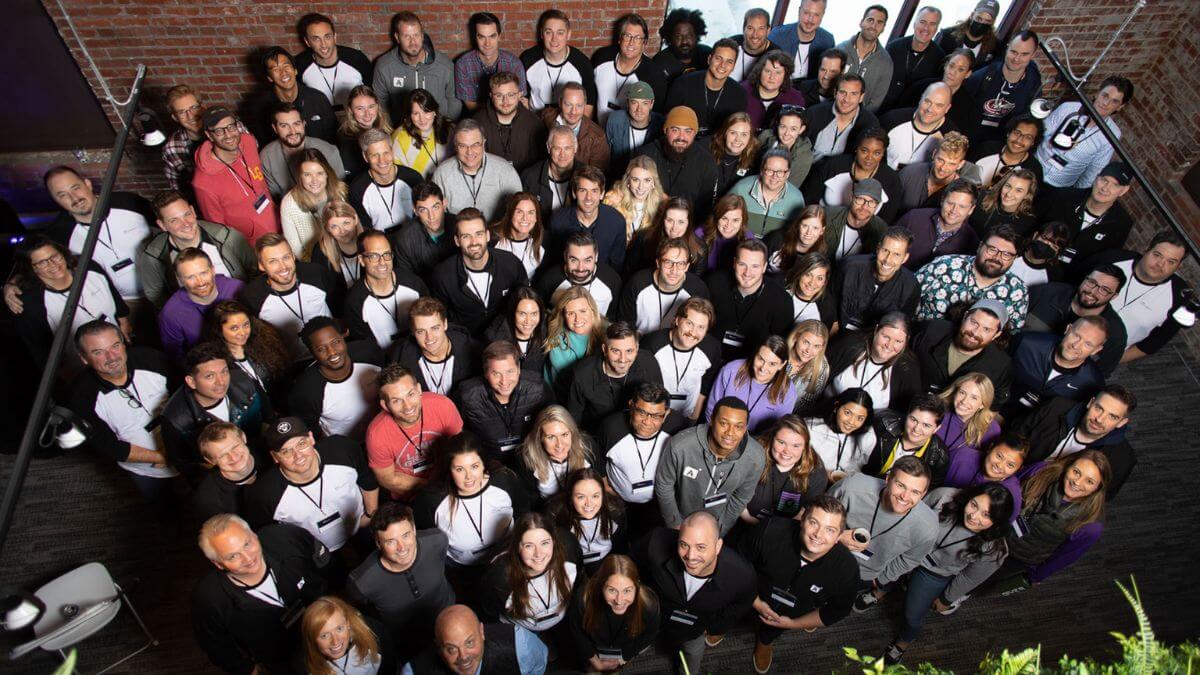 Top Columbus startup: Aware
Aware
Aware is a collaboration intelligence platform that automatically consolidates, enriches, and uncovers insights from digital conversation data at scale. Aware is the only comprehensive AI solution for governance, risk, compliance, and insights for leading digital collaboration technologies. As a company that puts people first when it comes to its product and purpose, Aware announced its partnership in October with WorkJam Partners to help bridge the gap between the communications divide between corporate offices and frontline workers.
Beam Benefits
Beam Benefits is simplifying and modernizing employee benefits through an intuitive digital platform, self-service tools, AI-powered underwriting, and a unique Beam Perks™ program. Beam delivers a simple, smart, and wellness-focused experience for brokers, employers, and members. Formerly known as Beam Dental, Beam has expanded to offer additional benefits and announced in October a new partnership with CoverEase Partners - a digital insurance broker.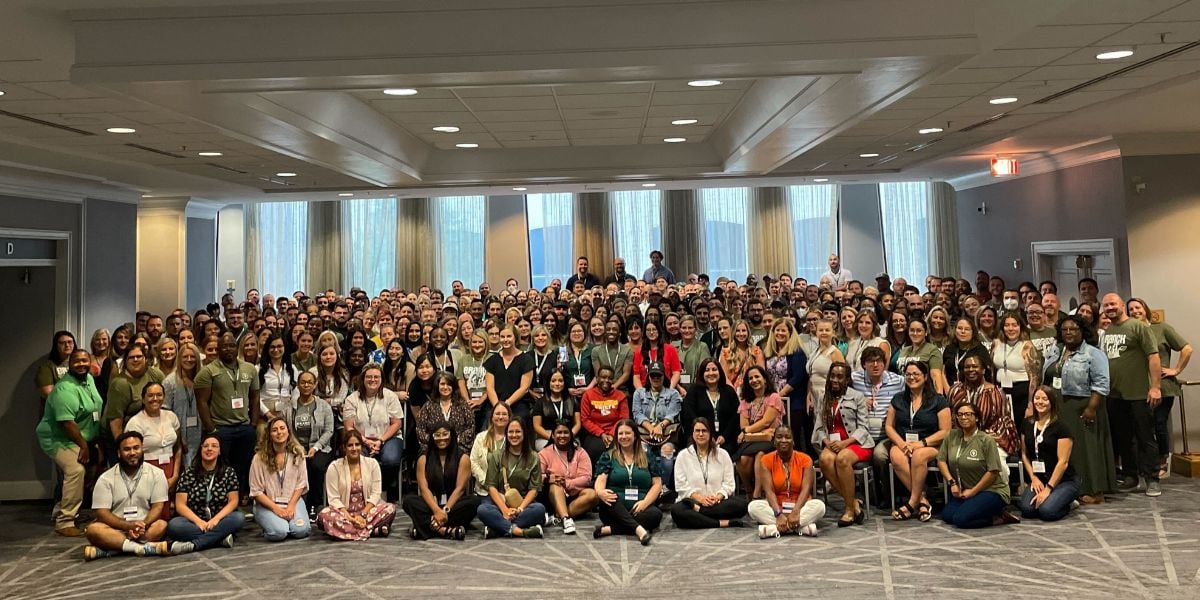 Top Columbus startup: Branch
Branch
Branch is putting data and technology to work while harnessing the power of community to make insurance better and more affordable to all. Branch was founded under the notion to restore insurance to its original intent: a force for communal good. Branch reached unicorn status in June after a Series C funding of $147 million just as the company reported 1,300% growth YoY and a 400% employment growth in the last year.
Loop
Loop helps Shopify's best brands optimize return costs, retain more revenue, and prevent return losses. Revolutionizing the post-purchase experience, Loop empowers the world's most-loved brands to deliver their ideal post-purchase experiences. In May, Loop announced its partnership with competitor Happy Returns to streamline in-person returns by offering box-free, label-free drop-off for U.S. consumers at 5,000 Return Bars across the country.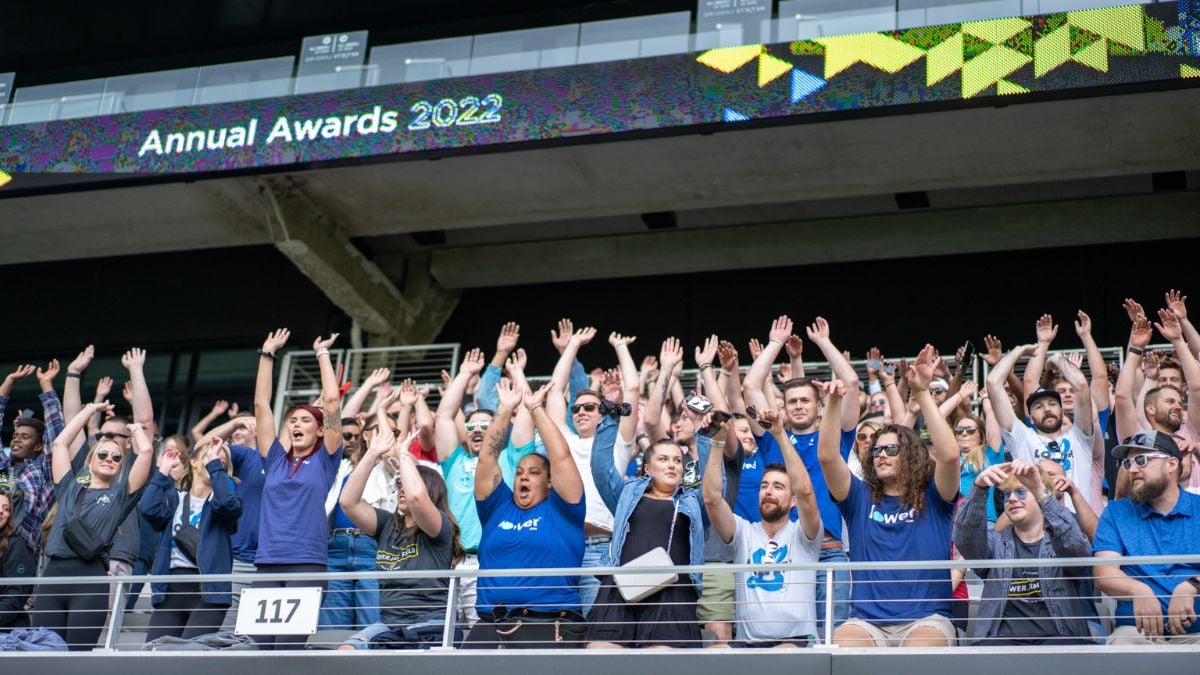 Top Columbus startup: Lower
Lower
Lower is a fintech company that helps consumers create wealth through homeownership. Based in Columbus with remote team members across the country, the company has grown and reach some major milestones since its 2014 founding. In 2021, Lower raised a $100 million Series A funding round, the largest Series A in Ohio history. That same year, Lower.com Field opened in Columbus for the city's beloved Columbus Crew. In 2023, the company just announced it has won exclusive mortgage fulfillment business for the largest US iBuyer, Opendoor. Lower is looking forward launching a Full Mortgage as a Service Platform following its success with Opendoor.
AmplifyBio
AmplifyBio is a preclinical contract research organization (CRO) that creates next-generation platforms, tools, and services to amplify and accelerate the development of therapies and vaccines. This Columbus biotech company is on a mission to create pathways for novel treatment advances, cutting-edge technologies, and new research frontiers to advance medical breakthroughs, treatments, and cures for disease. AmplifyBio announced in May the expansion of its Greater Columbus operations by investing $150 million into a new 350,000-square-foot in New Albany that will create 250+ jobs.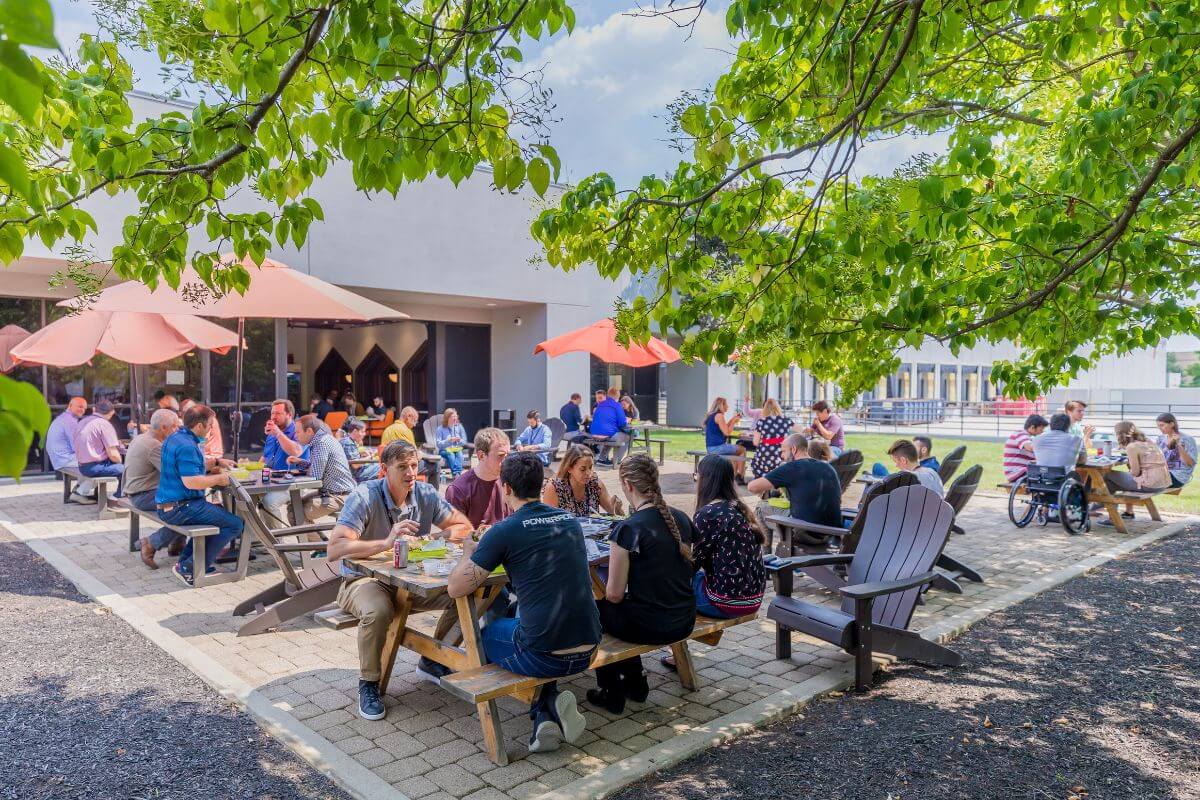 Top Columbus startup: Forge Biologics
Forge Biologics
Forge Biologics is a gene therapy development engine, focused on enabling access to life-changing gene therapies and helping bring them from idea to reality. With a patient-first approach, Forge is creating new models to better accelerate transformative medicines to reach those who need them the most. Forge announced in September it had raised another $90 million in venture capital, bringing its total of raised funds to a total of $330 million.
Wildix
Wildix is a sales-focused communication system that makes it easy to communicate, collaborate and track data with a 100% focus on increasing sales. Wildix generates sales opportunities for their end-users via local partners through unique applications of secure-by-design cloud communications software and hardware. Wildix announced their new built-in security-by-design to their systems in May. In November, Wildix announced its integration with Datto's Autotask PSA solution.
Matic
Matic is a leading digital insurance marketplace of 40+ A-rated home & auto carriers. Matic has changed the landscape of the insurtech industry by integrating insurance within the home and auto ownership experience. Matic announced in October its partnership growth as it has secured more than 100 partnerships with mortgage lenders, servicers, and banks to offer integrated insurance shopping experiences.
Unite Ohio (Part of Unite Us)
Unite Us is a coordinated care network of health and social service providers. Unite connects its partners through a shared technology platform, enabling them to send and receive electronic referrals, address people's social needs, and improve health across communities. Unite announced in August the addition of internationally recognized, Raffaelle Breaks, to serve as Chief Product Officer. In October, Unite announced its new framework that will help health plans improve quality measures.
eFuse
eFuse, the top platform for gamers to meet, compete, and get discovered, has a proprietary suite of products for gamers of all skill levels. eFuse is home to the eRena, Sidekick, esports.gg, College Carball, College, CoD, and CCA Fortnite. eFuse announced in May its largest acquisition to date. eFuse acquired esports.gg, a prominent gaming news destination, and all of its assets. This is eFuse's third acquisition following the purchase of the Collegiate Carball Association and College CoD in Q4 of 2021.
Top Columbus, Ohio Startups to Watch: Small Startups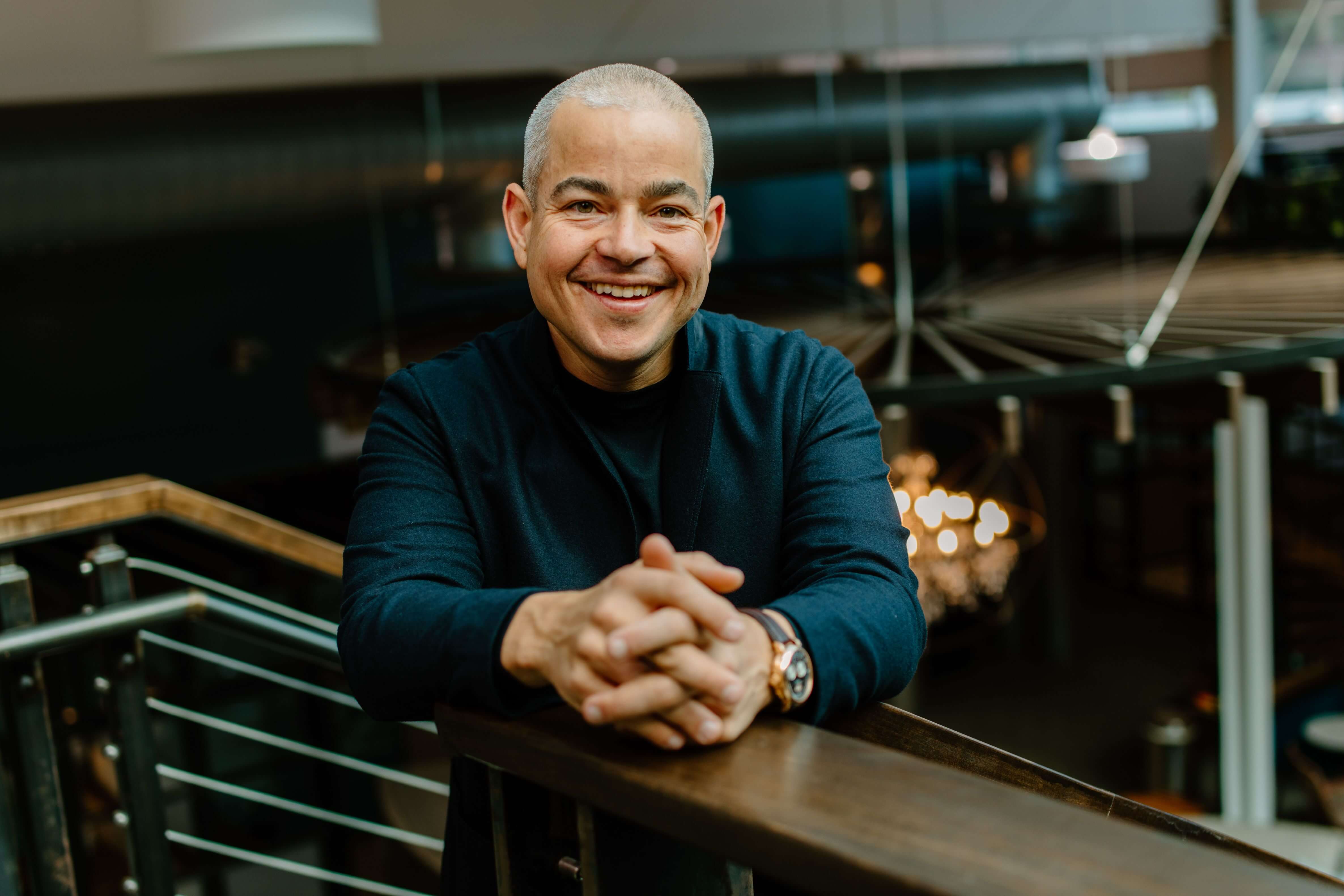 Top Columbus startup AndHealth founder, Matt Scantland
AndHealth
AndHealth is one of the first digital health unicorns that helps patients reverse autoimmune diseases and migraines. Employers use AndHealth's disease reversal programs to improve employee engagement and productivity while reducing healthcare costs. In February, AndHealth announced its closure of more than $57M in financing led by technology investor Fransisco Partners.
Foxen
Foxen is a fintech company that develops innovative technology that provides mutually beneficial insurance solutions and financial services for property owners, managers, and residents. Foxen products solve flawed processes while creating property revenue and better financial well-being for residents. Foxen announced in June the closing of a $44M Series A round led by Summit Partners. The funding is being used to accelerate the development of Foxen's product portfolio, expand its offerings, and double the company's team size.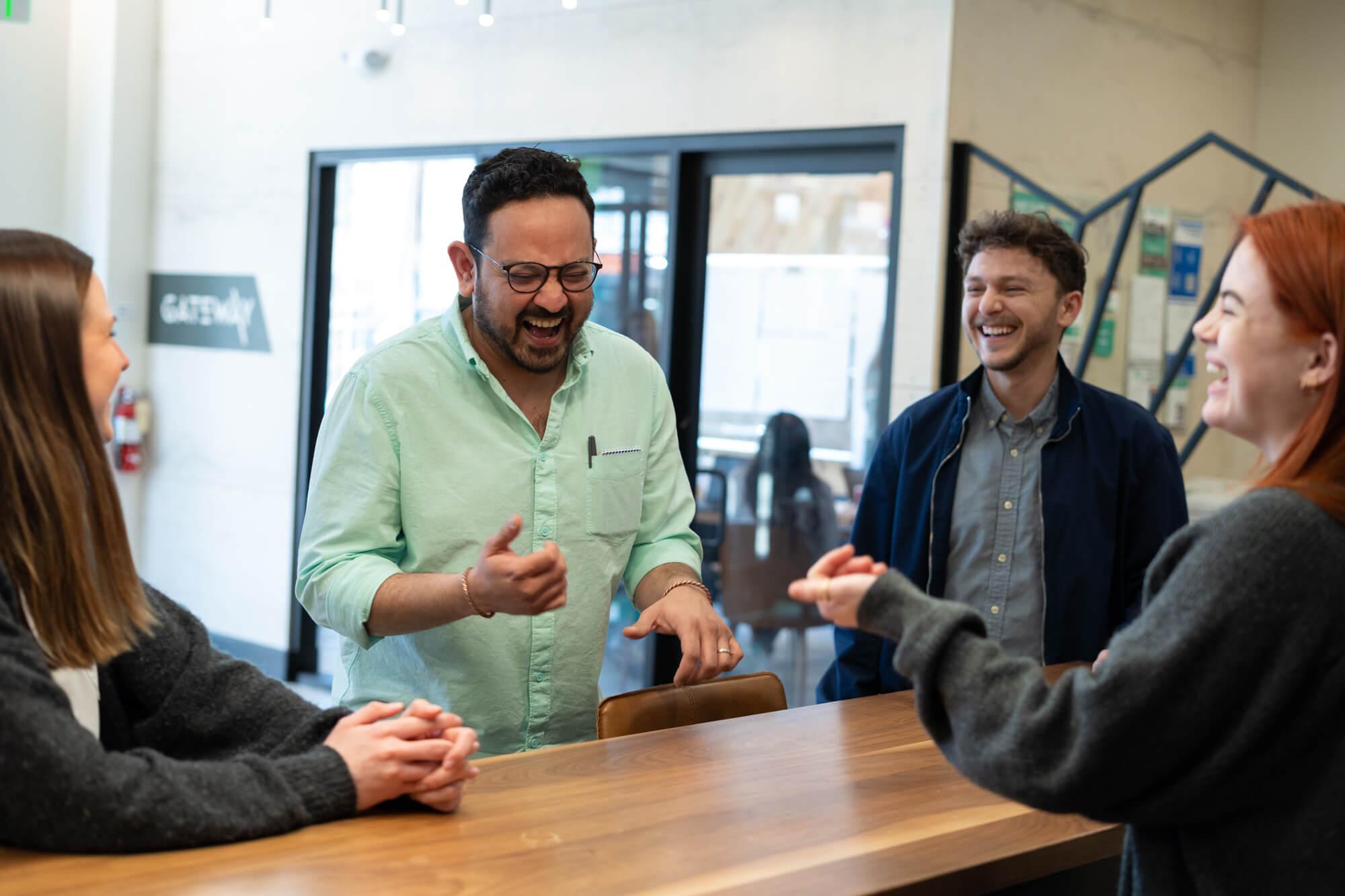 Top Columbus startup: Dolr
Dolr
Dolr empowers society to contribute towards student loan repayment to uplift communities financially and emotionally while making it a win-win for everyone. Dolr exists to find their customers more cash for student payments and helps them make micro-payments to chip away at their student debt. Dolr was recognized as a best place to work in Columbus in 2023.
ScriptDrop
ScriptDrop, the only healthcare IT company specializing in medication access serving all 50 states, is putting patients, pharmacists, and providers at the forefront. ScriptDrop is delivering medication access opportunities through technology, empathy, and healthcare expertise. In November, ScriptDrop announced a partnership with Redi Health to improve long-term health outcomes. Through this partnership, both companies are delivering a streamlined solution to better understand and manage medications.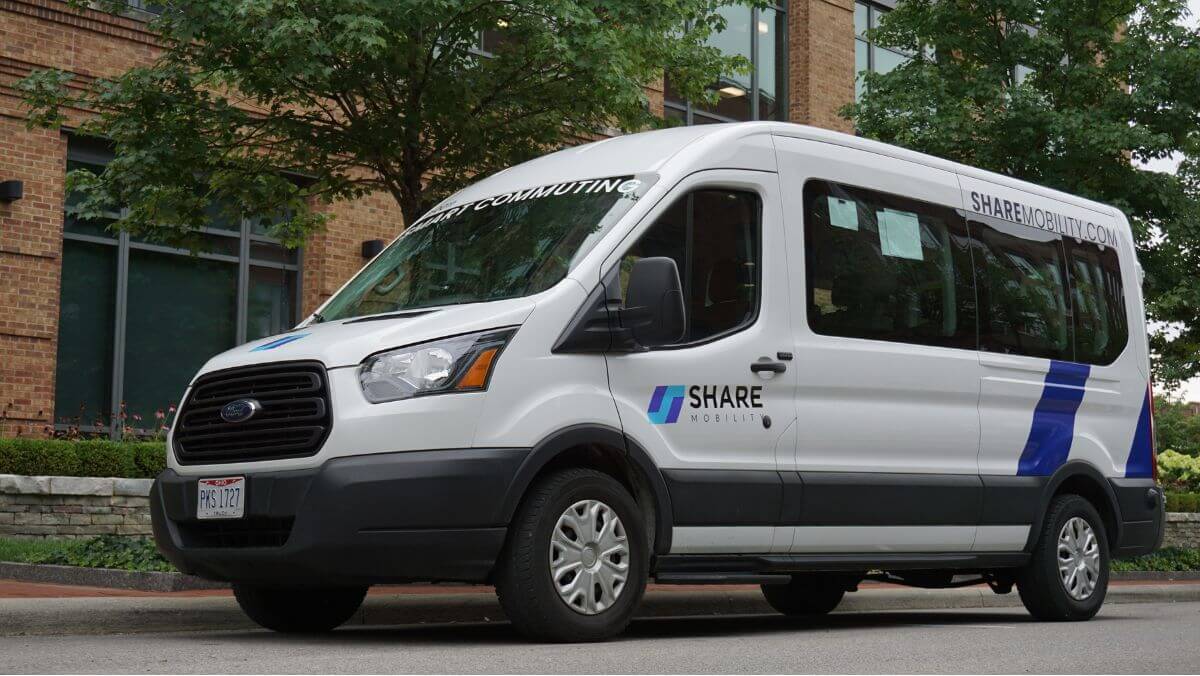 Top Columbus startup: SHARE Mobility
SHARE
SHARE Mobility is a technology-enabled transportation service that employers use to provide transportation benefits to employees. Working a lot like a school bus, SHARE uses data to create virtual bus stops that are convenient for riders. SHARE Mobility in June raised a $12M Series A round to support overall growth and expansion plans while addressing workforce and transportation challenges.
OFFOR Health
OFFOR Health is on a mission to provide a world in which healthcare has no barriers. By providing on-site clinical services for medical and dental practices, OFFOR is increasing accessibility to care while decreasing costly aspects associated with healthcare. In April, OFFOR announced completing a Series A round of $9M led by AXA Venture Partners. Closing this round brings the company's total funding up to $15M.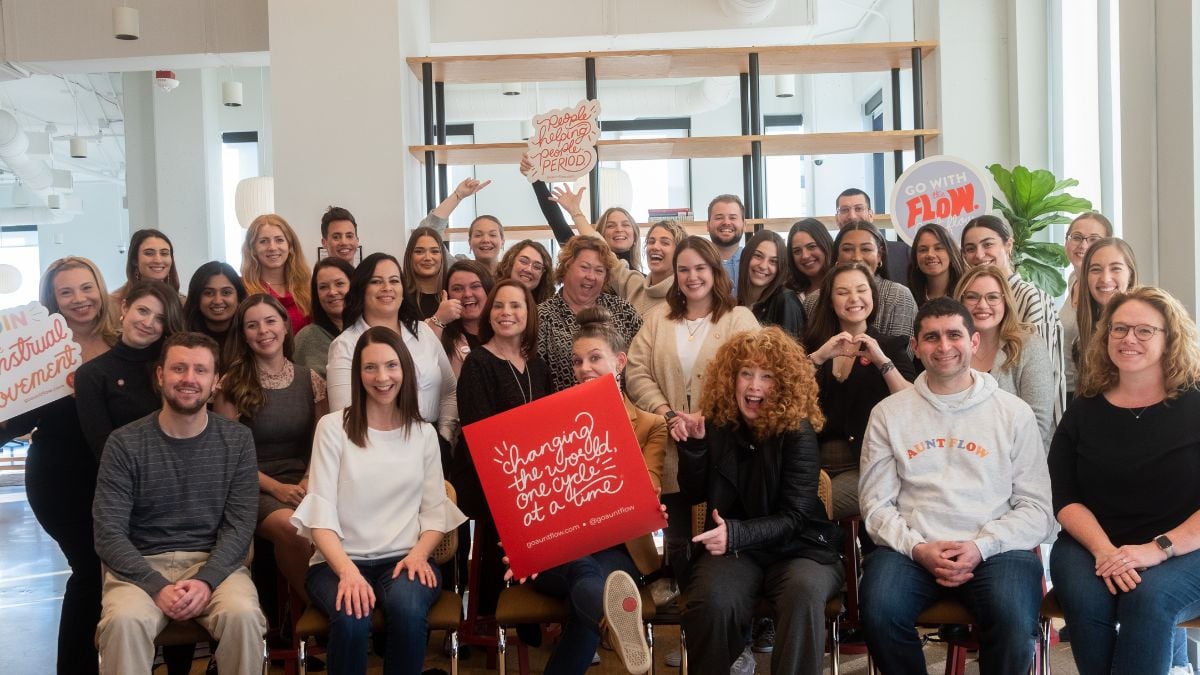 Top Columbus startup: Aunt Flow
Aunt Flow
Aunt Flow is committed to ensuring everyone has access to free period products. The company's high-capacity, wall-mounted dispensers allow companies to provide organic cotton menstrual products at no charge to employees, students, and guests. For every 10 tampons or pads sold, Aunt Flow donates one to a menstruator in need. In April, Aunt Flow announced an $8.5M fundraising round led by JLL Spark. The money will be used to expand the company further nationally, which is needed more than ever as people return to public spaces after the pandemic.
Hyperion
Hyperion Companies is a hydrogen-electric tech and transportation company. With a team of NASA engineers, material scientists, and chemistry PhDs, the company is on a mission to simplify core hydrogen-electric technologies for mass production. Hyperion announced in February that it will be moving its headquarters back to Columbus with a $297 million investment into a 65-acre site that will create nearly 700 jobs over the next six years.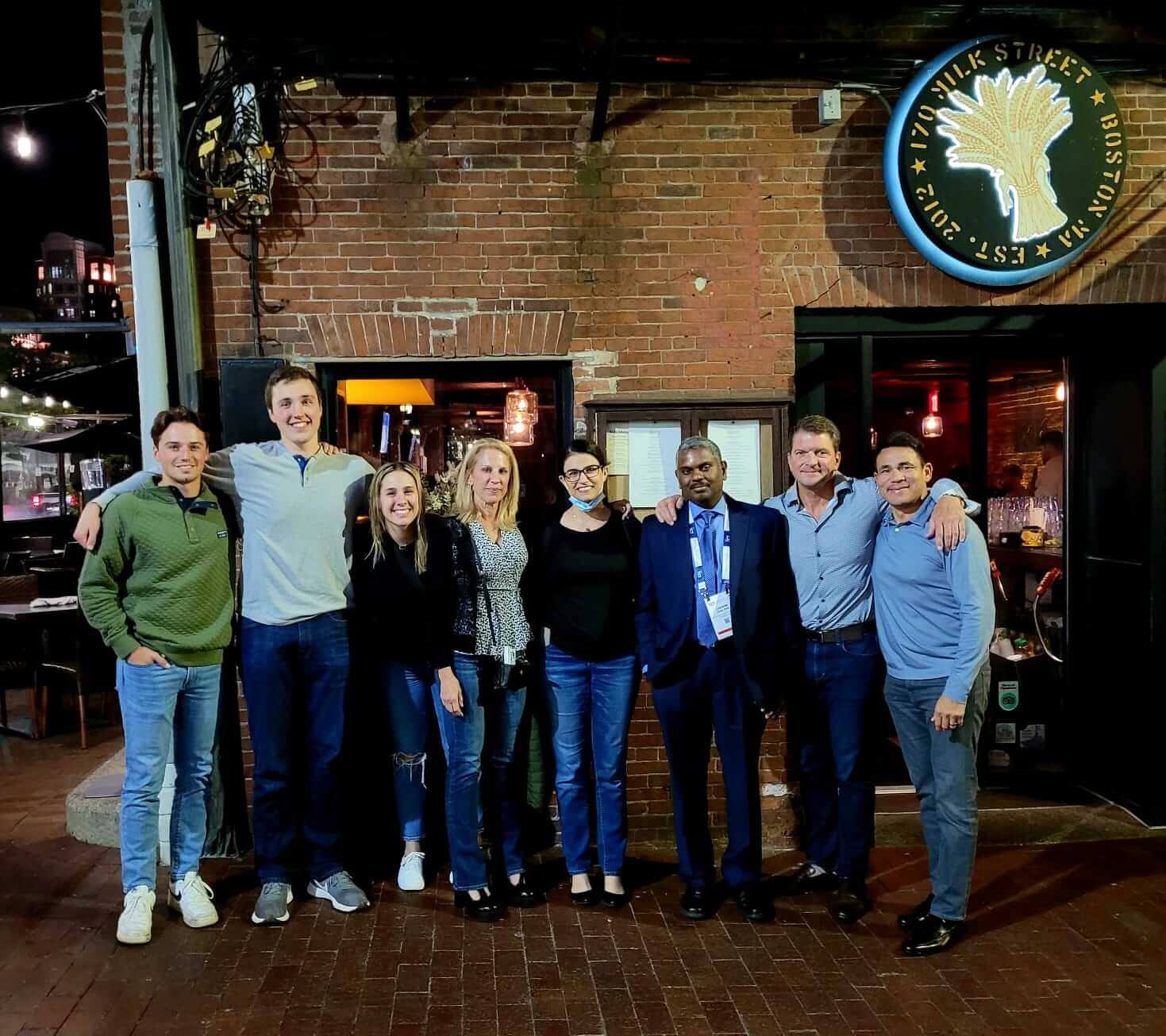 Top Columbus startup: DASI Simulations
DASI Simulations
DASI Simulations is improving heart surgery outcomes with AI. DASI performs advanced individualized computational predictive modeling powered by artificial intelligence and computer vision to better plan for improved patient outcomes and reduced costs associated with Structural Heart Disease. DASI, named Best Place to Work in Columbus 2023, was awarded one of the six grants from the Ohio Third Frontier Technology Validation and Start-up Fund in February. DASI later announced it had raised $1.5 million in seed round funding.
Airriva
Airriva is a tech-forward, next-gen lodging company that combines unique stays with the consistency of a hotel experience. Unlike other short-stay homes and experiences, Airrvia owns many of the properties involved, uses proprietary technology, and has a unique design approach to stand out. Airriva, named Central Ohio's fastest-growing company, had an average revenue growth of 2,995% from 2019 through 2021. The company was also named a top small workplace in the Columbus area by Columbus CEO.
Enzee
Enzee is ensuring the quality of the delivery of care in healthcare. Enzee's cloud-based platform helps measure compliance and quality across all imaging and radiation oncology modalities and soon, across the entire healthcare system, giving hospitals the power to deliver better patient care. Enzee announced in September it had raised a $1.5 million seed round led by Columbus-based Rev1 Ventures.
iVueit
iVueit uses crowdsourcing to provide clients with on-demand photographic verification of retail sites nationwide, enabling them to quickly view the status of their properties. iVuiet's mission is to provide cutting-edge support while supplying high-quality insights their clients can use to better manage and service their properties every day. In 2022, iVueit was named one of the fastest-growing companies in Central Ohio and was awarded an Inc. Magazine's 2022 Power Partners award.


Top Columbus startup: Stansbury Weaver
Stansbury Weaver
Stansbury Weaver is the class defining client-centric law firm offering general counsel as a service. Gone are the days of three-piece suits and unpredictable legal fees. This tech-focused law firm helps innovators mitigate the right risks so they can achieve intentional growth and focus on their vision. The company has been growing steadily since its founding in 2015 and is looking forward to another big year of growth.
necoTech
necoTech is on a mission to create sustainable infrastructure with eco-friendly building materials. Utilizing advanced equipment, necoTech creates eco-friendly materials to improve performance, increase safety, and make infrastructure more sustainable for decades to come. In September, necoTech announced 195 new investors joining the necoTech community. The following month, necoTech was recognized as one of the 16 companies on Pepperdine Graziadio's 2022 Most Fundable Companies List.
RxBridge
RxBridge is a national workers'​ compensation Pharmacy Benefits Management organization. Designed specifically for the Workers' Compensation industry, RxBridge specializes in client-focused, flexible solutions to connect customers to pharmacy networks and ensure optimal processing efficiency. RxBridge was recognized in December as a recipient of a Columbus Inno BizTech Fire Award that honors startups, entrepreneurs, and innovations.
Circulo Health
Circulo Health is building the future of health with innovative approaches to primary healthcare, insurance plans, and independent living facilities. Aiming to fix health care one brick at a time, Circulo offers home and community-based services, as well as primary health care. Circulo announced in January its acquisition of Huddle Health - a primary healthcare startup. Despite layoffs in 2022, Circulo Health is repositioning itself and gearing up for growth in 2023.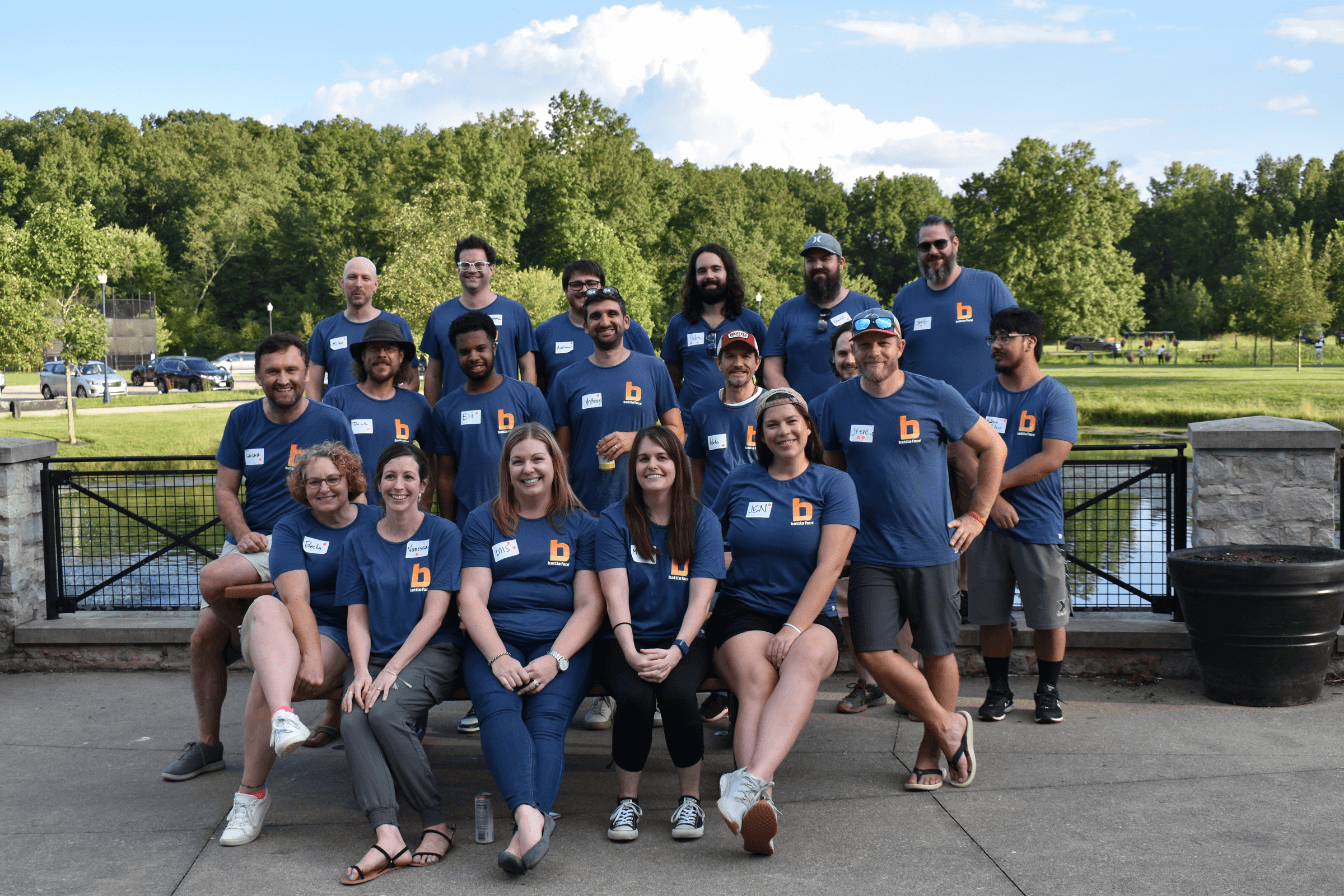 Top Columbus startup: battleface
battleface
battleface is a global company enabling customers and partners to easily select travel insurance products and services that perfectly fit their needs. battleface offers customers access to custom-built embedded products, relevant benefits, and responsive customer service from any device, at any time, in over 180 countries. battleface made multiple announcements in 2022 including its launch of a U.S. in-house travel insurance claims operation (September), a new partnership with Awai Travel (October), and a launch of multi-travel annual travel insurance for U.S. travelers (November).
reAlpha
reAlpha is an AI-powered real estate technology and investment company building a portfolio of Airbnb properties anyone can invest in. By using its proprietary AI-driven algorithm called reAlphaBRAIN, the company provides predictions of the viability and long-term value for the short-term rental market. reAlpha announced in October a partnership with RARE Treehouse Resorts to develop a first-of-its-kind treehouse resort in the U.S. In November, reAlpha announced securing a $200 million financing facility from Churchill Real Estate to fuel its acquisition growth.
Synota
Synota is a technology company harnessing Bitcoin and Lightning's open network to deliver efficiency and financial inclusivity. Synota provides transactional flexibility and instant settlements in the energy industry. In October, Synota announced a $3M seed round led by ego death capital. The fund will lend to commercializing the company's software platform for power generators, distributors, and energy consumers worldwide.
Redi Health
Redi Health is the first digital patient support platform that empowers patients to take control and contribute to their health journey. Redi, which adds thousands of patients monthly, gives patients every feature they need to manage their health and creates pathways of connectivity to the support and resources patients need. In October, Redi announced having raised $3.7M towards its goal of doubling in size by mid-2023.
POINT
POINT is an all-in-one volunteer platform for volunteers, platforms, and companies to grow their impact. Like the "ClassPass" of volunteering, it's one app to volunteer for any cause. The system provides an admin dashboard, website integration, and a volunteer platform.
IncludeHealth
IncludeHealth was started after considering one powerful observation: inclusive design and exceptional technology can help everyone get access to the care they deserve. This digital musculoskeletal health company is delivering next-generation care and training. In November, IncludeHealth announced the company is raising $13.6 million in new equity investment. The funding will contribute to growing the company, specifically towards expanding and accelerating product development.
Poppins Health
Poppins Health is the modern health plan for small businesses. Built around the member experience, this Columbus startup improves the relevancy and affordability of health coverage for small business owners and their employees. By lowering a company's healthcare costs and empowering employees with more transparent and quality coverage, Poppins Health is helping today's small businesses deliver the healthcare of tomorrow. The company, formerly knowns as UnifyHealth, went through a rebrand in 2022 to reflect new growth and momentum.
Sunshine & Water Consulting
Sunshine & Water Consulting is a Critical Project Management company. The company was founded as a boutique consulting firm in Columbus, Ohio. Though not technically a tech startup, their startup mentality has help them aggressively expand its operations in the Great Lakes Region, Pittsburgh in the Mid East, Nashville and Sarasota in the South East. The company has also grown its products, now offering three services based on its core discipline of Critical Project Management framework.
Explore More Top Startups in the Midwest
Top Startups to Watch in Ann Arbor
Top Startups to Watch in Detroit
Top Startups to Watch in Cincinnati
Top Startups to Watch in Cleveland
Top Startups to Watch in Chicago
Top Startups to Watch in Indianapolis
Top Startups to Watch in Pittsburgh