The tech and startup community in southeast Michigan has made quite a few headlines this week. Between new mobility programs, new funding from economic development organizations, and major startup funding, there's a lot to celebrate in Michigan right now.
Here are some top tech and startup headlines from the week, in case you missed it.
Never miss a story or an opportunity
Get news like this sent straight to your inbox
This Week's Top Startup and Tech News in Southeast Michigan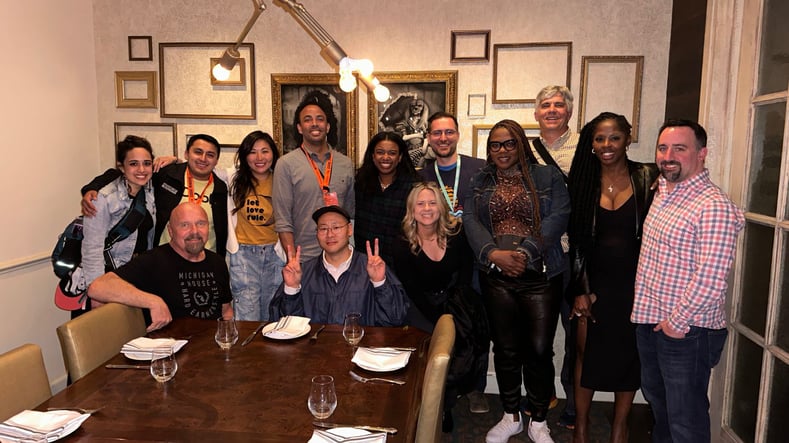 Michigan Founders Fund
State Launches Over $73 Million in Support for Entrepreneurial Hubs Across the State
Yesterday, Governor Gretchen Whitmer announced with the Michigan Economic Development Corporation (MEDC) the Small Business Support Hubs (SBSH) program. Twenty-seven organizations across the state have been selected to serve as entrepreneurial hubs, with the support of $73 million across the hubs.
"Small businesses are the backbone of Michigan's economy, and this investment to support their growth from President Biden's American Rescue Plan will build on Michigan's economic momentum," said Governor Whitmer in a press release. "These 27 entrepreneurial hubs across the state will shore up our small business ecosystem, providing economically disadvantaged entrepreneurs and small businesses with the support they need to keep growing and expanding right here in Michigan."
Some of the organizations selected include Michigan Founders Fund (about $2.9 million), Ann Arbor SPARK (about $3.4 million), Detroit Economic Growth Association (about $3.4), and Wayne State University Research and Technology Park in the City of Detroit (about $3.4 million), among many others.
These programs, as well as many others across the entire state, will help support the continued technological advancements in ClimateTech and Advanced Manufacturing. While the program requires by law that 20% of the businesses served by SBSH to be minority-owned, an average of over 50% of minority-businesses will be served.
The program comes just weeks after Michigan announced its national talent campaign, "You Can In Michigan," inviting people around the country to participate in the numerous work opportunities and high quality of life found in Michigan.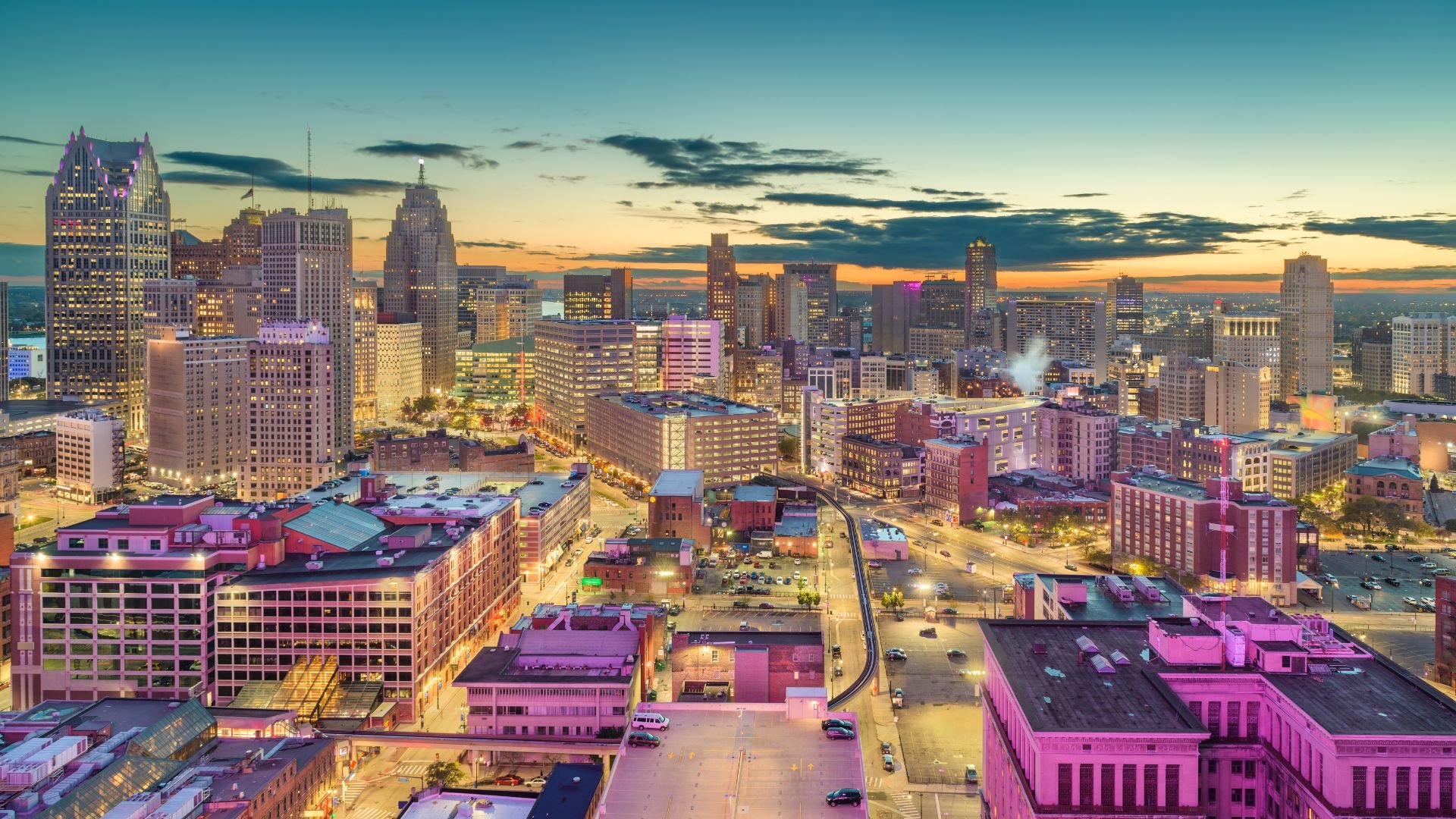 Detroit Shortlisted in $9 Million Global Challenge to Drive Innovation in City Mobility
This week, Detroit was named one 10 cities shortlisted for the Toyota Mobility Foundation Sustainable Cities Challenge. The challenge helps cities prepare for the future and support massive innovation. The 2-year program is worth up to $9 million.
Historically known as the "Motor City," Detroit is rapidly transforming into a mobility tech hub, ushering in a new generation of innovation in the mobility sector. The Toyota Mobility Foundation Sustainable Cities Challenge would help Detroit navigate planned technological expansions, neighborhood growth, and environmental and community impact. While Detroit is heavily focused on the Eastern Market area, the City team will work to explore other mobility issues with local stakeholders as well.
Over 150 cities from 46 countries around the world applied for the challenge.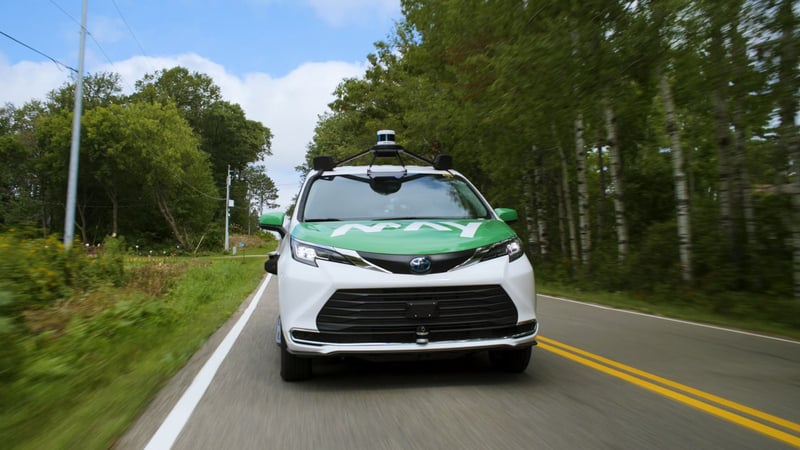 Image source: May Mobility
May Mobility Raises Another $105 Million In Funding
May Mobility might be a big name in Michigan (they were recently named a top startup to watch in 2024), across the country, they're not as well known. TechCrunch says that's mostly by design. May Mobility has hundreds of millions in funding, with another $105 million announced this week, and has been steadily growing its autonomous vehicle technology. As the company continues to grow, May Mobility is hoping reach profitability much earlier and more sanely than the Cruise or Waymos of the world, Edwin Olson, May Mobility's CEO told TechCrunch.
This new Series D funding round was led by Japanese telecommunications company, NTT Group and joined by new and existing financial and strategic investors including Toyota Ventures, Aioi Nissay Dowa Insurance Company, State Farm Ventures®, BMW i Ventures, Cyrus Capital and Trucks Venture Capital. The new capital will be used to accelerate the advancement and commercialization of its AV technology in the U.S., Canada, and Japan, as well has help the company scale operations and pave a path to profitability.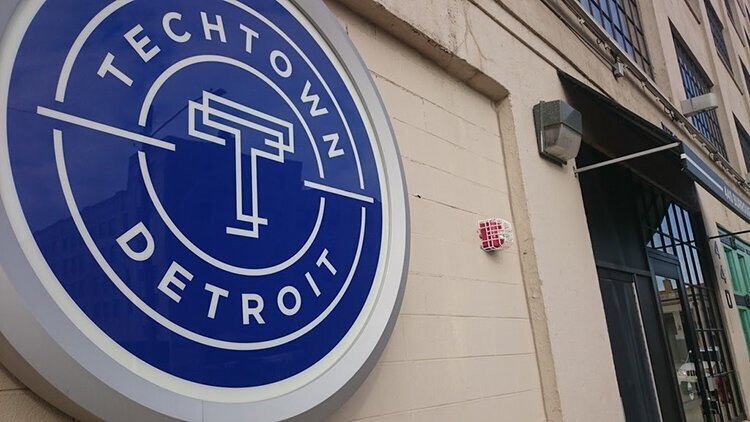 Image source: TechTown
TechTown-affiliated startup accelerator takes home this $500K grand prize in national competition
This week, TechTown Detroit announced that the Ascend Energy & Mobility Accelerator has been awarded a $500,000 grand prize from the U.S. Department of Energy and its Office of Technology Transitions (OTT). This accelerator is a 6-week program, in partnership between VentureWell in Massachusetts and TechTown Detroit, helping launch hard-tech startups in the energy and mobility sectors. The prize was awarded at this year's American-Made Energy Program for Innovation Clusters (EPIC) Prize from OTT.
The initial cohort consisted of 10 companies based in or affiliated with Michigan, including three in Detroit: Cocoon Technologies Inc.; Energy Storage Safety Products International, LLC; and VMX Green.
"Increasing resources for mobility- and energy-based entrepreneurs is not only timely but critical to the work of positioning Southeast Michigan as a powerful contributor in this space," Dawn Batts, director of growth capital at TechTown Detroit, said when the inaugural cohort was first announced. "The Ascend program is not only an opportunity to support transportation, sustainability, and accessibility efforts, but also a way to encourage people to think about mobility broadly.