From groundbreaking healthcare innovations to cutting-edge software development, Ann Arbor's startup scene is on the rise.
Often recognized for its historic charm and prestigious university, Ann Arbor is now emerging as a formidable player in the world of startups and entrepreneurship. With its vibrant arts scene, world-class amenities, and relatively affordable cost of living, Ann Arbor is a dynamic tech ecosystem that's drawing attention from entrepreneurs, investors, and tech enthusiasts alike.
It's no surprise some of the top rising startups in the country can be found in Ann Arbor. Check out this year's picks for the top companies to watch in Ann Arbor. These companies are not only redefining the economic landscape but also positioning Ann Arbor as a place where innovation and creativity thrive, making it a must-watch destination for tech enthusiasts and investors seeking the next big thing.
20 Top Tech Companies and Startups To Watch in Ann Arbor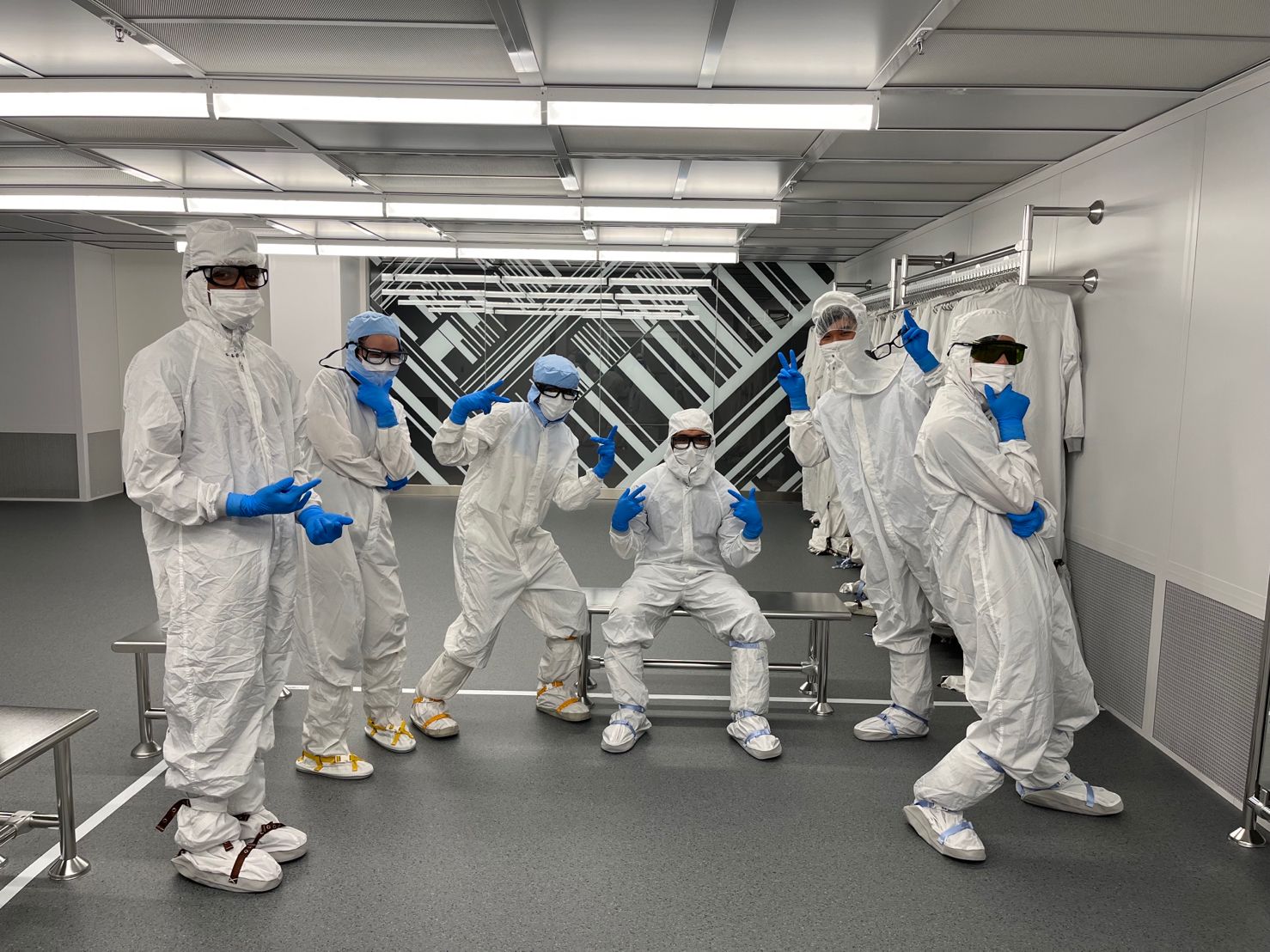 Top tech companies in Ann Arbor: KLA. Image courtesy of KLA
KLA
Founded in Silicon Valley, KLA is a global tech company that serves semiconductor manufacturers. Using deep science and physics-based imaging and sensing hardware, algorithms and AI software, KLA helps identify flaws in chip manufacturing to provide manufacturers with critical information that they use to develop new chip technologies and manufacture functioning chips at large volumes. With a new state-of-the-art office in Ann Arbor, KLA is rapidly growing in Michigan, always innovating on the latest technologies, leading the way in AI. Over the years, KLA has consistently grown in revenue, reaching over $10 billion.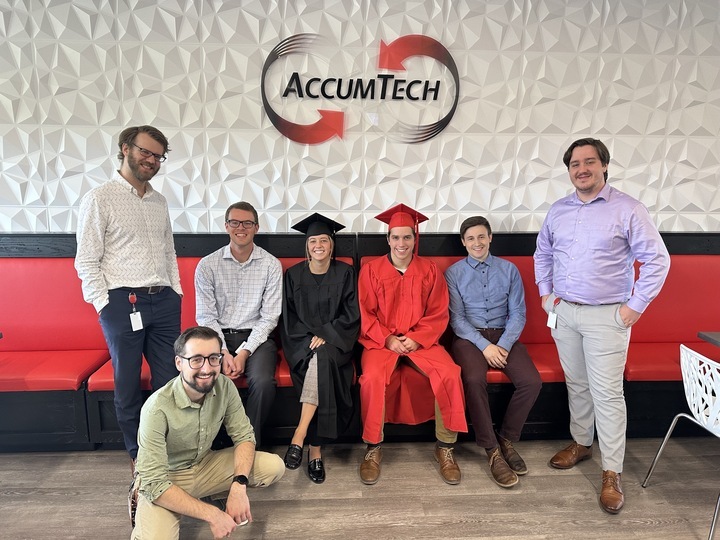 Top tech companies in Ann Arbor: AccumTech. Image courtesy of AccumTech
AccumTech
Building custom technology to help simplify the data exchange process for healthcare service providers, AccumTech is a growing tech company to watch in Ann Arbor. Its ClaimGen solution has seen consistent growth over the years and is a critical tool for health plans to continue to introduce new benefits and products. As its products grow and evolve, AccumTech's software continues to solve new problems but also long standing historical problems that have never had great solutions. 2024 looks to be another year of fantastic growth across these markets with expanded offerings and new partners. The AccumTech team is excited and eager to take on new challenges to create groundbreaking solutions in a critical part of the healthcare economy.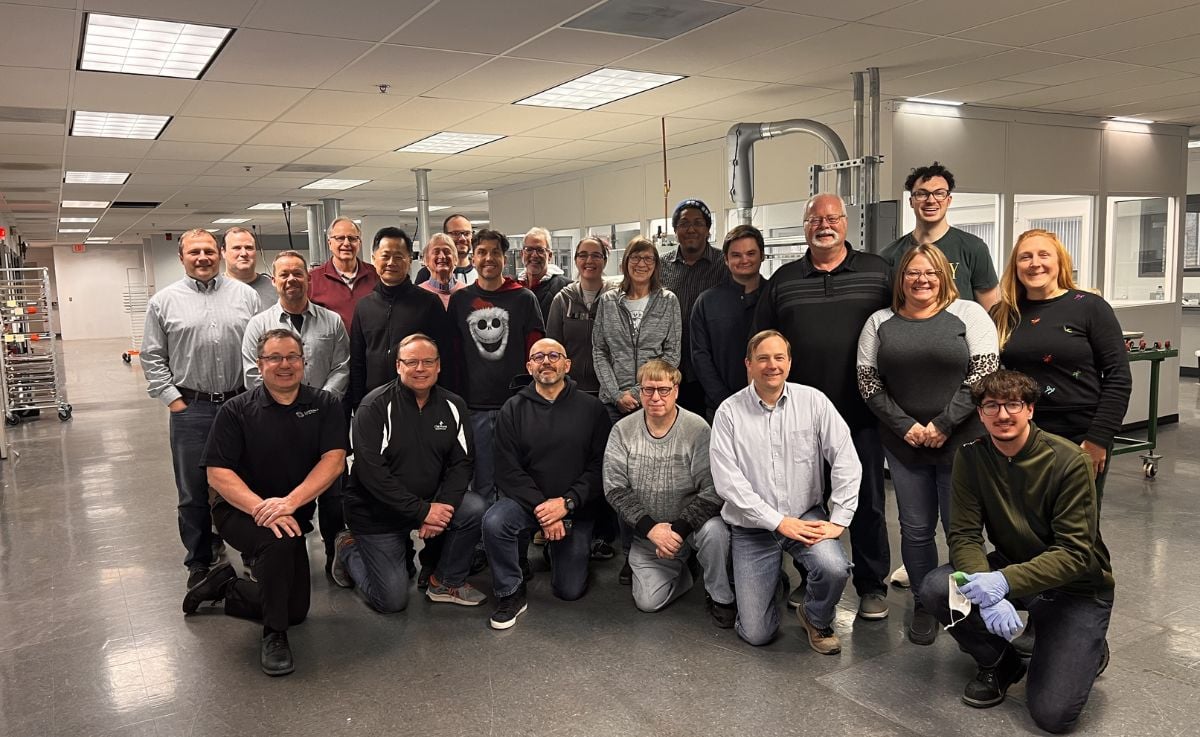 Top tech companies in Ann Arbor: Luxwall. Image courtesy of Luxwall.
Luxwall
LuxWall is a building materials company that pioneers the design and manufacture of vacuum-insulated glass to help reduce the carbon footprint of buildings. LuxWall produces glass that acts as transparent insulation, providing thermal insulation values comparable to fiberglass wall insulation. With widespread adoption, LuxWall's patented technology has the potential to reduce global carbon emissions by more than 0.5 gigatonnes per year. Backed by Bill Gates, the company raised a $33 million Series A round in 2023 and is planning a $165 million expansion in Michigan.
SkySpecs
Ann Arbor tech company SkySpecs offers renewable asset management solutions, including autonomous drone inspection services for onshore and offshore wind turbines. They're on a mission to co-create the future of renewable energy, and have rapidly grown into a global tech company. This year, SkySpecs acquired i4SEE, a leader in fully automated wind turbine data analytics and fleet optimization, combining the power of data insight and automation.
Culturebie
Culturebie, a people analytics company that specializes in understanding employee experience and workplace culture, is a rising startup in Ann Arbor. Culturebie reveals the relationships between investments in people/culture and outcomes such as customer satisfaction, employee retention, and safety. The people analytics field is only growing as employees demand more from their workplace culture, and Culturebie is poised to lead the revolution.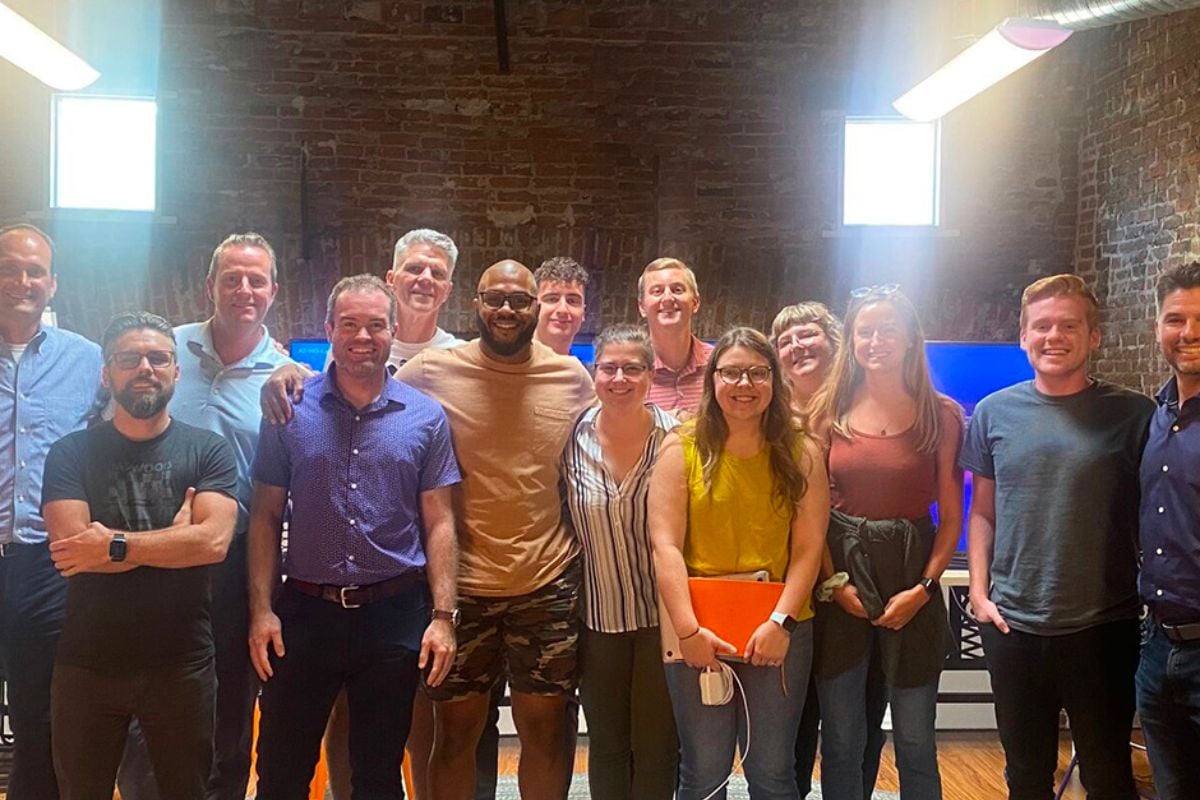 Top tech companies in Ann Arbor: Censys. Image source: Censys.
Censys
A part of the growing stronghold of security startups in Ann Arbor, Censys empowers security teams with the most comprehensive, accurate, and up-to-date map of the internet to defend attack surfaces and hunt for threats. Censys invented internet-wide scanning and has built the best and most up-to-date perspective of global internet-facing assets. Most recently, the company launched the Censys Internet Map to provide users with the most comprehensive, up-to-date collection of global internet infrastructure to empower security and intelligence teams. Censys recently announced a $75 million fundraise.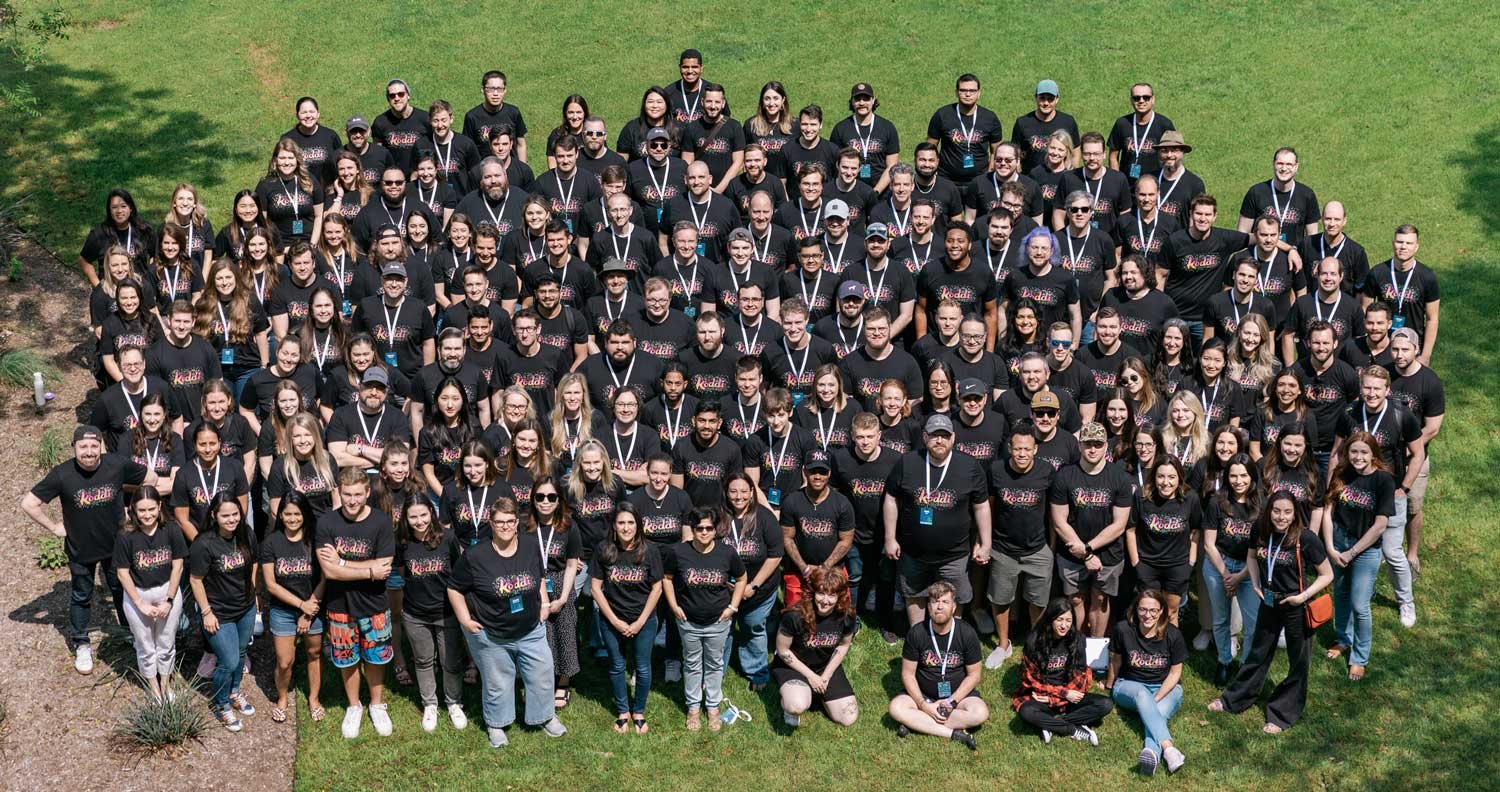 Top tech companies in Ann Arbor: Koddi. Image source: Koddi
Koddi
A globe tech company with an office in Ann Arbor, Koddi is an adtech platform trusted by the world's top brands. Koddi's award-winning ad technology platform provides a robust network for brands to connect with consumers and drive revenue through native sponsored placements, metasearch, and programmatic media campaigns. Koddi is rapidly growing and hiring folks to join their team.
May Mobility
May Mobility specializes in autonomous vehicle technology development and deployment. The company's technology studies the city's traffic and commuter flow, identifying bottlenecks and gaps in the current public transit schema to design the optimal routes for communities. The company also offers a fleet operation service and provides daily transit by deploying autonomous shuttles to reduce human error in driving, reduce pollution, and create greater economic benefit for communities and riders, enabling public transportation systems to create a safer, greener, more efficient environment. This year the company launched deployments in new states, released new software updates, and showcased its technology at the North American International Auto Show in Detroit.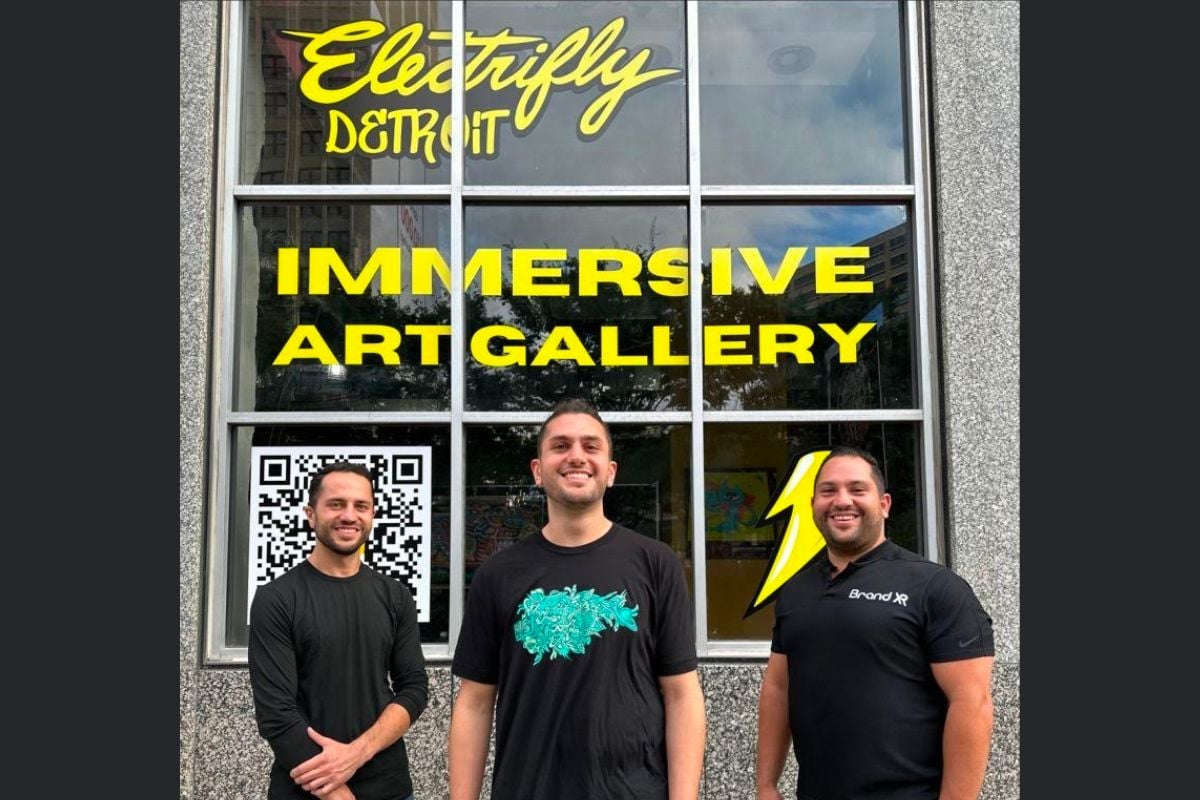 Top tech companies in Ann Arbor: BrandXR. Image courtesy of BrandXR
BrandXR
BrandXR is a no-code Augmented Reality platform and an award-winning XR creative studio. They believe that new immersive technologies like augmented, virtual, and mixed reality will help businesses cut through the digital noise and deliver compelling and impactful experiences. Their technology is also used for education purposes (like their collaboration with UC Davis on climate change) and entertainment (like their AR mural festival with Electrifly). BrandXR is one of the fastest-growing startups in Michigan reaching $1M in annual recurring revenue with clients like NASA, NBA, Bedrock, and Wayne State University. The company recently won 2nd place in the eLab AI Pitch Competition at Michigan Tech Week for its AI 3D Model Generator product that's in development.
DIMO Zone
DIMO is a user-owned connected vehicle platform. It allows drivers to access next-generation mobility apps and earn $DIMO for sharing data from their cars. The company is on a mission to help you get more from driving: save money, take better care of your car, and more. This year, DIMO expanded globally, making themselves a top startup to watch.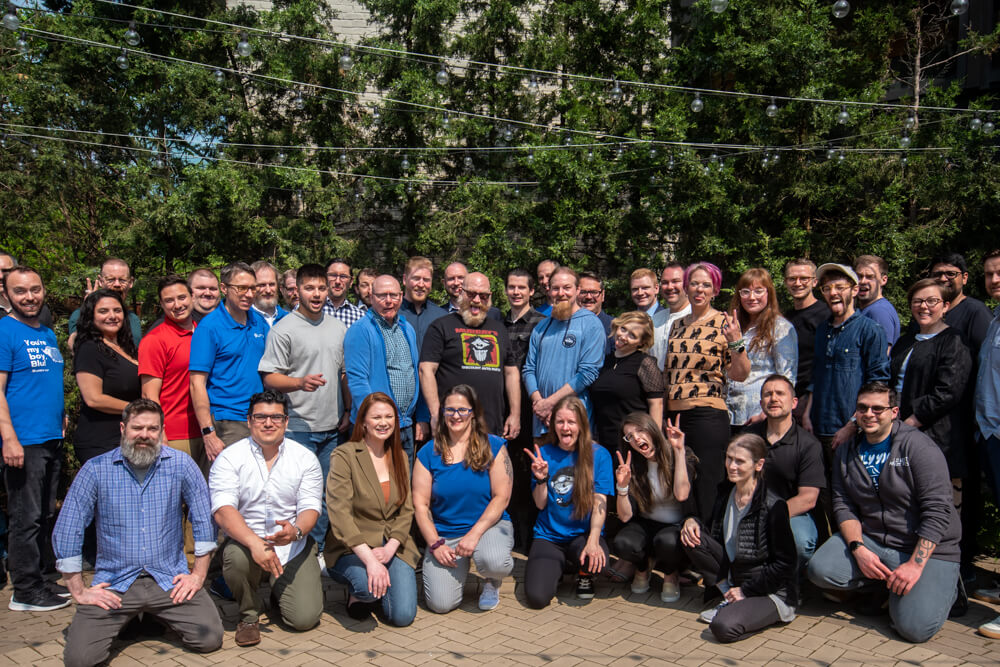 Top tech companies in Ann Arbor: Blumira. Image source: Blumira
Blumira
Blumira is an end-to-end automated detection & response platform that simplifies and improves security for IT teams. Blumira's end-to-end platform offers both automated threat detection and response, enabling organizations of any size to more efficiently defend against cybersecurity threats in near real-time. It eases the burden of alert fatigue, the complexity of log management, and the lack of IT visibility. This year, the company raised $15 million and launched a new XDR platform. They have consistently grown over the years and are an Ann Arbor startup to watch.
NetWorks Group
NetWorks Group is an information technology company specializing in cyber security. NetWorks Group is a Managed Detection & Response and Ethical Hacking Service provider that helps improve your security posture and manage risk. They offer services in Offensive Security, Defensive Security, and Compliance. To stay on top of the latest security breakthroughs and trends, the team at NetWorks Group is always innovating.
CODE Éxitos
CODE Éxitos is a mission-driven software development company helping clients with design, innovation, execution and everything in between. As a B Corp, CODE Éxitos is committed to improving the lives of its developers and their communities through programs designed to meet the needs of its partners and clients. The company is growing in Ann Arbor and remotely, and we're excited to see what's next for them in 2024.
NewHaptics
Founded at the University of Michigan, NewHaptics is on a mission to deliver a refreshable full-page tactile display that will enable a true digital experience for the blind. This year the company was awarded a $1 million Phase II Small Business Innovation Research (SBIR) grant to help continue its development of a multiline refreshable braille display for the blind at an accessible price point.
Sniffer Robotics
Sniffer Robotics has developed an advanced solution to help identify and mitigate the ​​environmental impact of methane emissions. The solution, referred to as the SnifferDRONE™, is an unmanned aerial system (UAS) featuring a drone integrated with Sniffer developed and patented technology.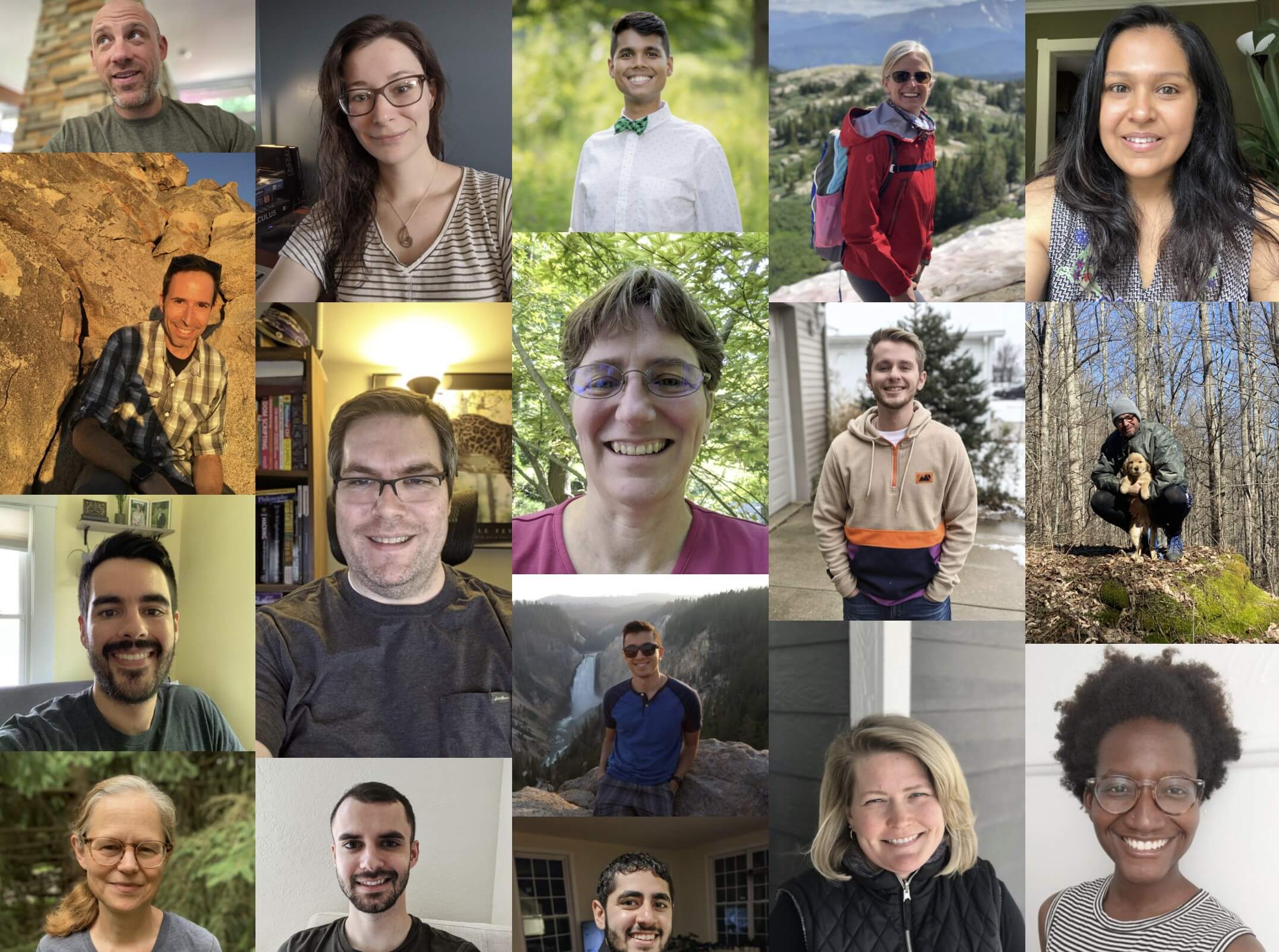 Top tech companies in Ann Arbor: Kumanu. Image source: Kumanu.
Kumanu
Kumanu has grown exponentially as a provider of employee well-being solutions. Their focus on holistic well-being programs has resonated with organizations seeking to support their employees' mental and physical health. In the past year, Kumanu has expanded their client base and developed a reputation for improving workplace wellness, making them a rising star in the industry.
ONL Therapeutics
ONL Therapeutics (ONL) is a biotech company committed to protecting and improving the vision of patients with a range of retinal diseases and conditions. By advancing a breakthrough technology designed to prevent the death of key retinal cells caused by the activation of the natural Fas pathway, ONL is pioneering an entirely new approach to preserve sight.
InfoReady
InfoReady, an Ann Arbor tech company, is the all-in-one platform for higher education's selection and approval processes. This year, InfoReady's CEO and co-founder, Bhushan Kulkarni, was named a top purpose-driven CEO.
Optilogic
Founded in 2019, Optilogic is an Ann Arbor startup solving today's complex supply chain issues. Optilogic's cloud-native Cosmic Frog supply chain design solution enables businesses to build digital models of future supply chains to evaluate trade-offs across cost, service, risk, and sustainability. In September 2023, Optilogic secured funding from new partners Augment Ventures and Beringea.
Advaita
Advaita Bioinformatics is a pioneering company specializing in bioinformatics and genomics solutions. Their flagship product, iPathwayGuide, is a cutting-edge bioinformatics analysis platform that assists researchers in unraveling complex biological data, allowing for in-depth insights into pathways, gene expression, and molecular interactions. Advaita Bioinformatics empowers scientists in diverse fields, from life sciences research to drug discovery, by providing sophisticated software tools that enhance the accuracy and efficiency of genomic analysis.
Discover More Top Tech Companies and Startups to Watch