3-year-old Insuretech Branch Raises $147M to Reach Unicorn Status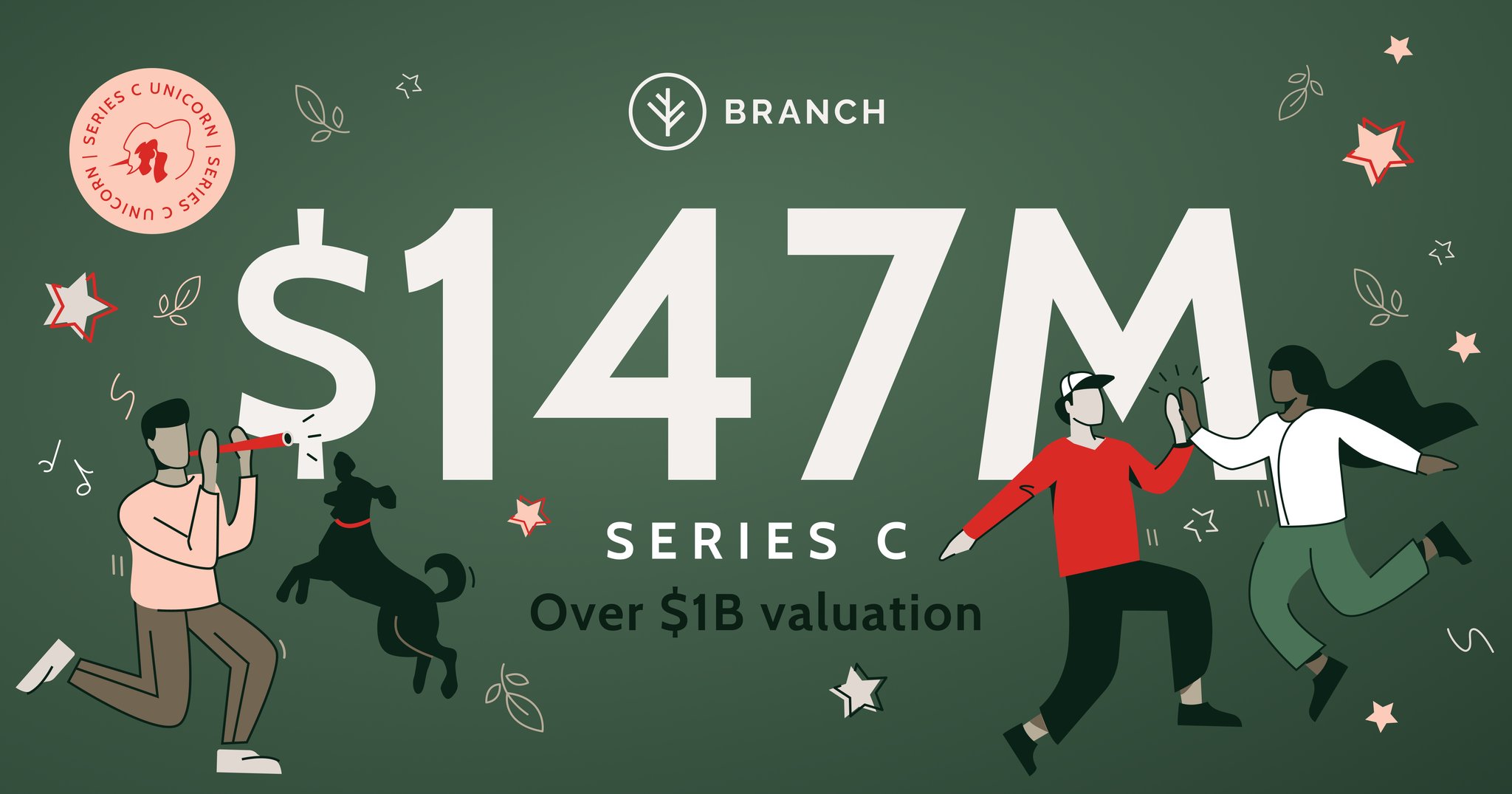 Columbus is home to another unicorn.
Branch, a full-stack insurance company that uses data, technology and automation to make home and auto insurance frictionless, announced Wednesday a $147 million Series C fundraise at a post-money valuation of $1.05 billion.
The Series C round was led by Weatherford Capital with participation from Acrew, AmFam Ventures, Anthemis, Gaingels, Greycroft, HSCM Ventures, Narya, SignalFire and Tower IV. Branch, founded in 2019, said the raise will continue to support the company's mission of making insurance less expensive and will accelerate its national rollout while scaling direct, agency and embedded channels. Branch, a Public Benefits Corporation, manages a reciprocal exchange, meaning policyholders are the owners of the policy premiums.
"Consumers are frustrated by escalating insurance costs resulting from antiquated business models and complex processes," said Steve Lekas, Branch Co-founder and CEO. "We believe that by reintroducing the power of community through data and technology, we can lower the cost of insurance while restoring it to its original intent: a force for communal good."
Branch has expanded into nine new states so far this year, making its insurance available in a total of 28 states. The company says it grew annualized written premiums by 1300% over the last 12 months. It has grown employment from 75 to more than 400, with about half of those employees located in the Columbus area, according to Columbus Business First. Branch raised $50 million in a Series B round in June 2021.
"For too long, the insurance industry has been plagued by an overly expensive approach to customer acquisition, driving up the price of insurance. Branch's model is helping to ensure insurance is accessible for all," said David Seider, Principal at Weatherford Capital, a family-owned private investment firm with offices in Tampa and Dallas. "We are excited about this partnership and look forward to seeing Branch quickly and efficiently roll out nation-wide affordable, high-quality insurance that all Americans deserve."
With unicorn status, Branch joins fellow Columbus startup Olive, which improves operational efficiency for healthcare companies.
Columbus has become an insuretech hub, with the likes of Bold Penguin and Root Inc., plus industry stalwarts like Nationwide, Grange and Encova, driving the Midwest insurtech boom.