The list is out for 2024 — check out the Top Startups in Columbus, Ohio to Watch in 2024
It's hard to even stay current on all the great things startups are doing around Columbus.
From raising money and hiring dozens (or even hundreds) to expanding offices and launching new products and services, hardly a day goes by without a major update in the local startup community.
There is huge momentum headed into 2022, spanning industries as diverse as insurtech and biotech.
For all the job seekers and tech talent out there, here is a rundown of the top tech companies in Columbus to watch in 2022. And yes, they're hiring!
Jump to small tech companies (less than 100 employees)
Jump to mid-size (100-1000 employees)
Jump to large startups (1000+ employees)
Jump to publicly-traded tech companies


Small Tech Companies in Columbus, Ohio to Watch in 2022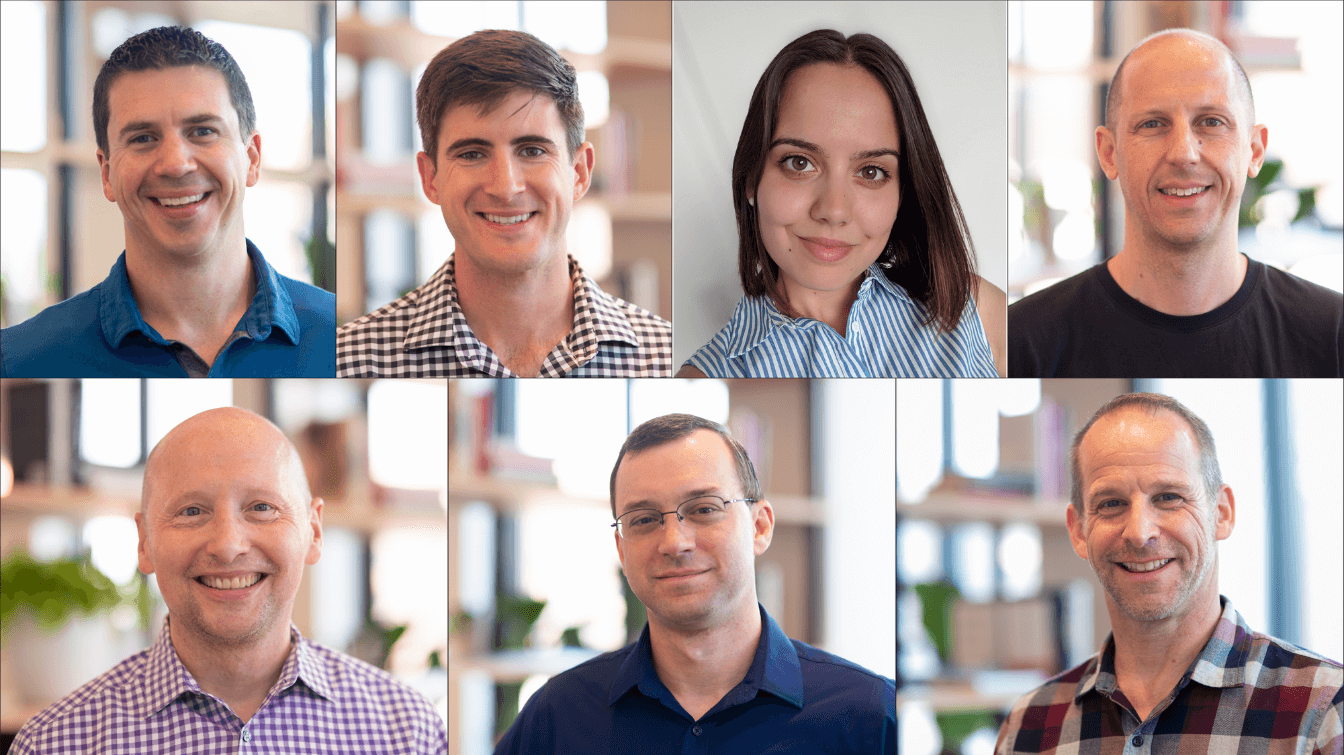 1. Finite State
Finite State is a cybersecurity startup for IoT technology. The company focuses on supply chain security, leveraging data analysis to monitor a complex network of potential vulnerabilities to keep clients' data and technology secure. While founded in Columbus, the company is now 100% remote and hiring tech talent for its engineering team from across the country. In 2021 the company grew its team and raised $30 million in Series B funding.
2. T-CETRA
T-CETRA is a leading financial technology enabler that converts cash payments into secure, auditable, cashless transactions at over 10,000 retail locations in the U.S. and Puerto Rico that primarily serve cash preferred customers. Their payment solutions bridge the digital divide for these underserved communities and are used by Fortune 500 companies within the wireless, online marketplace, subscription-based premium service, transportation, healthcare, charitable, and government sectors, connecting them to the 84.8 million un/derbanked individuals in the U.S. This month, the Central Ohio Transit Authority launched a new digital fare payment system to make tickets and pricing more accessible. COTA is also using T-CETRA's technology to make transit more accessible for its cash-only customers.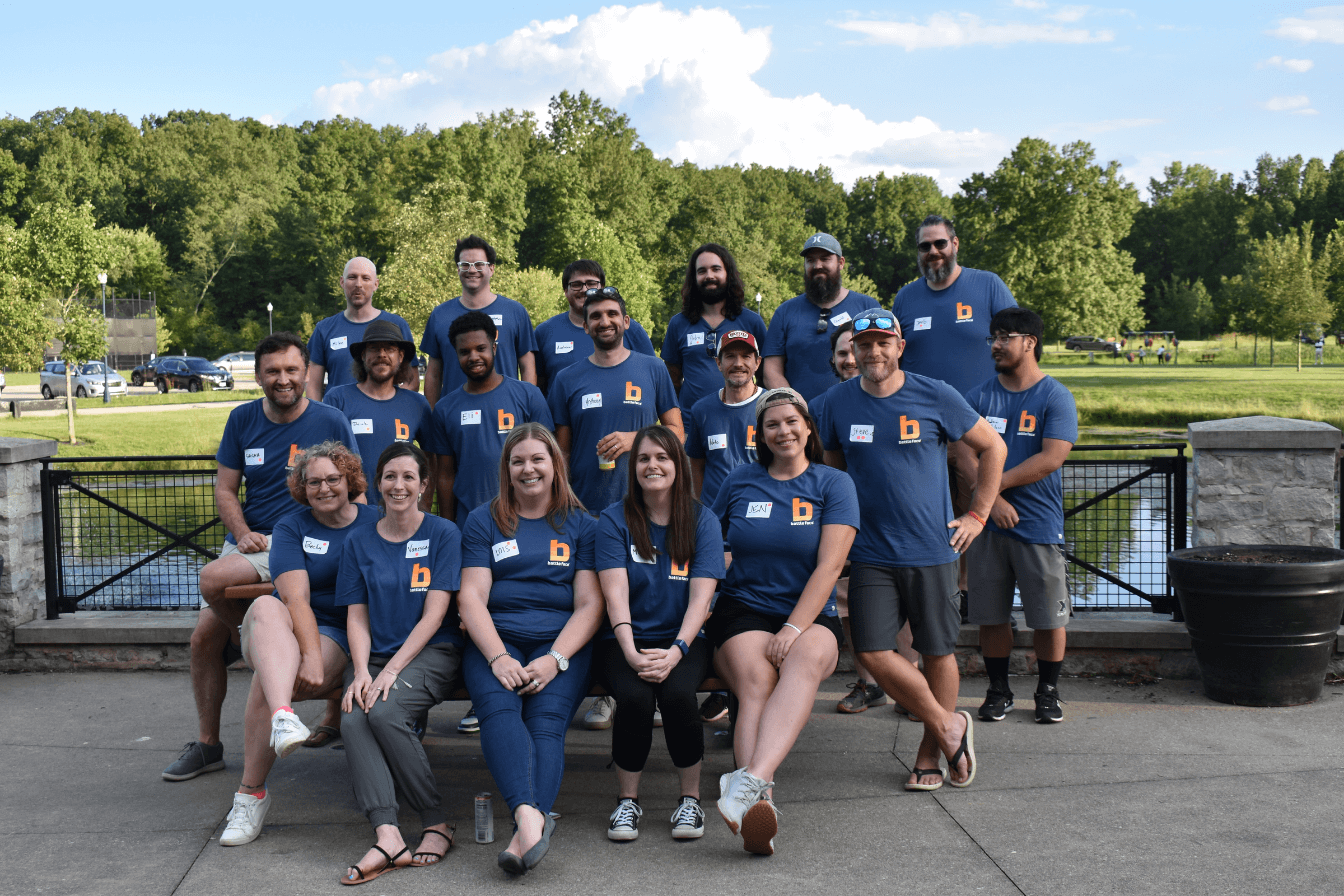 3. battleface
battleface, Inc. is a full-stack global travel insurance company enabling customers and partners to easily select custom-built products and services that perfectly fit their needs. Access to embedded products, relevant benefits and responsive customer service from any device—welcome to a better insurance experience. Welcome to battleface. battleface travel insurance policies are continuously being updated to respond to the needs of today's customers. For example, this year the company launched its new coverage for space travel insurance.
4. Physna
Physna is the industry leader in geometric deep-learning technology. The company's software bridges the gap between the physical world and digital code by codifying the 3D world through a deeper understanding of the physical properties of real-world objects and the relationships between them. Physna is building the 3D future of software, and has already improved engineering, industrial design and procurement by putting new, powerful search capabilities in the hands of innovators and creators - one 3D model at a time. The company raised $20 million in January 2021 and another $56 million in July.
5. UnifiHealth
UnifiHealth is the modern health plan for small businesses. Built around the member experience, UnifiHealth improves the relevancy and affordability of health coverage for small business owners and their employees. By lowering a company's healthcare costs and empowering employees with more transparent and quality coverage, UnifiHealth is helping today's small businesses deliver the healthcare of tomorrow. This Columbus startup to watch recently raised $5.4 million in seed funding.
6. Circulo Health
Circulo is building the Medicaid insurance company of the future to provide tech-enabled, world-class care to the nation's sickest and poorest populations. Led by Olive CEO, Sean Lane, Circulo is a startup on our radar. Curious about what Circulo Health is doing? Check out this video from Circulo's head of product.


7. reAlpha
reAlpha's AI generates ideal real estate investment opportunities. Sourcing properties from the wholesale market, reAlphas's proprietary algorithm, the reAlphaBRAIN, scores each property based on dozens of factors. It predicts the viability of each property for the short-term rental market as well as the projected long-term value. reAlpha selects and approves the properties with the highest scores, then lists them on reAlpha's digital marketplace app. This Columbus startup announced it is raising up to $75 million in a public offering under Regulation A+ of Title IV of the JOBS Act.
8. FMX
FMX is a computerized maintenance management system that allows facilities leaders to streamline their maintenance processes, increase asset productivity, and track, manage, and improve the metrics that matter most to them. The solution has helped over 1,000 organizations optimize their operations and reach their facilities and maintenance goals.
9. Branch Insurance
Branch is a Columbus insurtech startup that uses data and technology to make insurance easier to buy and less expensive. Branch makes it easy to get a quote and coverage for home, auto, umbrella, renter's, motorcycle, boat, and ATV coverages. Branch says it can even bundle home and auto insurance in as little as 37 seconds. The company is part of the growing insurtech hub in Columbus and recently raised $50 million in a Series B funding round.
10. ScriptDrop
ScriptDrop's team of healthcare experts has revolutionized prescription delivery by seamlessly connecting pharmacies and patients to a network of trained, professional couriers & delivery drivers through their proprietary technology. Established in 2017, ScriptDrop partners with pharmacies, health systems and couriers to ensure patients get their needed medication as safely and efficiently as possible. With delivery options across all 50 states, ScriptDrop is the first prescription delivery that provides two avenues for patients to get their prescriptions, including a pharmacy-initiated and patient-initiated solution, which covers all bases when working to reduce abandonment and improve outcomes. This year, ScriptDrop announced a partnership with Uber that helped expand delivery options across 37 states.
11. Aware
Aware is the only enterprise-grade collaboration governance platform making sense of human behavioral data for enterprise organizations deploying today's leading collaboration and messaging platforms, including Slack, Microsoft Teams, Zoom, Yammer, Workplace from Facebook, and more. This top Columbus startup just raised $60 million to help scale its "AI-driven, human-centric" SaaS solutions.
12. Matrix Meats
Matrix Meats, Inc. is a designer and manufacturer of the foremost nano-fiber scaffolds to enable the production of clean, healthy, and environmentally friendly cultured meat to ethically feed the world. As meat alternatives have become more popular, Matrix has seen growth in demand — and their headcount. This year, the company made 5 key hires after completing its seed funding in December 2020. What's next for Matrix as they continue to grow?
13. River Financial
Founded in 2019 and based in San Francisco, River Financial is a financial technology company building tools and services for long-term Bitcoin investors. River's flagship product, a Bitcoin brokerage, provides sophisticated retail investors with a high-end platform to buy and sell Bitcoin. Following a $12 million Series A round, River announced back in August that it picked Columbus for its new global operations center.
14. Helm
Helm helps prevent burnout and creates resilient workforces with a digital coach on Slack. Helm helps employees understand their energy while giving leaders real-time insight on how to motivate their teams. As remote work only continues, Helm is tackling one of today's biggest work challenges.
15. Tandem
Tandem is a free service that helps families connect with pre-vetted babysitters. Tandem is the only free marketplace for care services that is revolutionizing the way that providers get paid. Tandem connects families with reliably-vetted providers, and provides quality jobs to users; Tandem wants to create long-lasting relationships on the basis of trust. The company has grown in both product and headcount since we last chatted with them, and they're working on building an amazing product.
16. Redi.Health
In 2021 Redi.Health was founded with a simple goal: Empower patients to take control of and contribute to their health journey. Redi.Health believes that when it comes to healthcare, the patient is often forgotten and left to navigate the overwhelming world of healthcare on their own. Redi puts more simplified tools in the hands of patients than ever before and creates novel pathways of connectivity to the support and resources patients wouldn't otherwise have access to.
17. POINT
After successfully completing an Indiegogo crowdfunding campaign in 2016, POINT created the easiest way to volunteer. The company's free app for individual users and corresponding Dashboard for nonprofits and companies are integrated tools to strengthen and streamline effective community volunteerism.
18. Fleri
Fleri enables immigrants to buy affordable healthcare plans for their loved ones back home. A new and simple way to access the care they need without having to worry about money. Fleri means "to Flourish" in Haitian Creole. The company was born in 2020 out of its founder's experiences as an immigrant in the U.S., and has joined the Techstars Toronto Accelerator Program. We're excited to see what comes out of Fleri in 2022.
19. Ryze
Ryze is the app making it easy to earn and offer cashback that empowers millions to beat student loans. Their platform makes the connection between business and loyal fan direct. This means more dollars stay with customers and the businesses they love while less goes to bloated middlemen marketers. It's impact through efficiency, and it's what's making Ryze the most rewarding reward program in the world.
20. Huckleberry
Huckleberry offers simple, fast business insurance—powered by technology. 100% online. 100% easy. Huckleberry is on a mission to make insurance work for small businesses. Founded in 2017, this Columbus startup is one of the many Silicon Valley insurtech companies that has made the move to Columbus.
21. Rapchat
With millions of rappers creating over 250,000 tracks per month, Rapchat makes it easy for anyone, anywhere to create music on their phone. Users select from thousands of beats, record vocals, and apply editing tools like voice effects and mastering to create high-quality songs. Completed tracks can be shared privately among friends, with the broader Rapchat community, or pushed to other social channels like Instagram and TikTok. This year, the company raised $2.3 million and reached over 7 million users.
22. Rhove
Rhove allows individuals to buy shares in commercial real estate properties through an app. Invest for as little as $1 per share with no lock-up periods and no income requirements. This year, Drive Capital led a venture funding round for this Columbus fintech startup.
23. Dolr
Dolr is a student loan repayment platform enabling people to accelerate to $0 debt with their money, their employer's money, and money from the apps they use. This mission-driven startup was founded in 2020 and is just getting started.
24. Basis Theory
Basis Theory provides the most flexible platform to protect data at rest with the same ubiquity as data in transit. This simple and flexible approach makes the platform a viable option for everyday developers and enterprises alike. It ensures sensitive data is being protected at all times while maintaining full usability for both analytical and operational use cases. According to Crunchbase, this Columbus startup raised an undisclosed amount of seed funding back in January 2021. While based in Columbus, they are a remote-first company and actively hiring engineers.
25. Aviso Retention
Aviso Retention (now a part of Watermark Insights) is an AI student success software and equity solution that helps underserved colleges and universities keep underserved students engaged, increase retention, and optimize the chances of degree and certificate completion. Aviso does this in a holistic way, by combining proven coaching methodologies with supportive software tools and predictive analytics.
26. Infoverity
Founded in 2011, Infoverity is a leading global professional services organization focused on solving business problems caused by the proliferation and diversification of data in large enterprises. Infoverity leverages real-time solutions to help you master the art of enterprise data management. Infoverity is 100% employee-owned and a great place to work.
Mid-Sized Columbus Tech Companies to Watch in 2022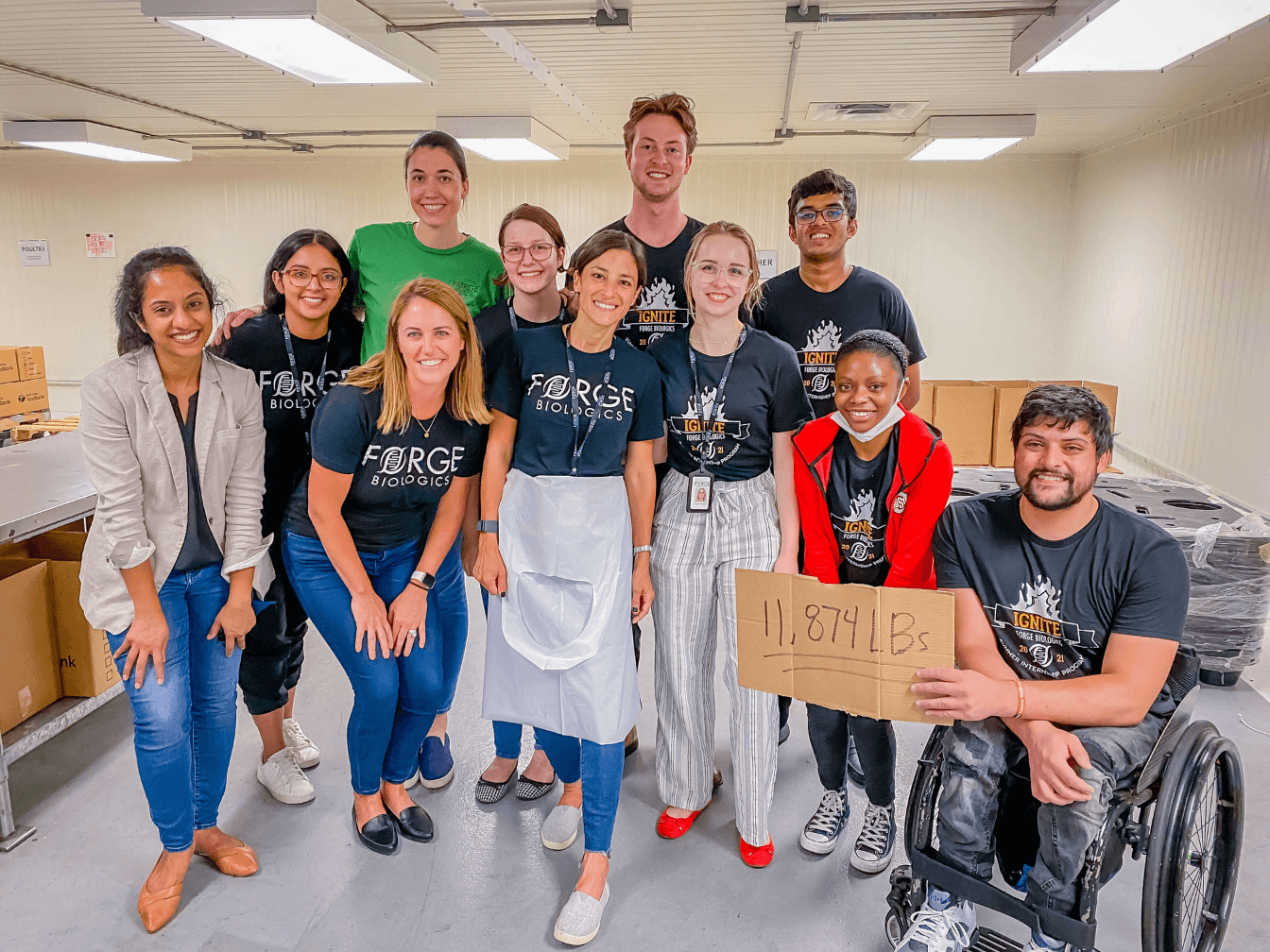 1. Forge Biologics
Forge Biologics is a hybrid gene therapy contract manufacturing and therapeutics development company. Forge's mission is to enable access to life-changing gene therapies and help bring them from idea to reality. Forge has a 175,000-square-foot facility in Columbus, The Hearth, to serve as its headquarters. The Hearth is a custom-designed cGMP facility dedicated to AAV vector manufacturing and will host end-to-end manufacturing services to accelerate gene therapy programs from preclinical through clinical and commercial stage manufacturing. By taking a patients-first approach, Forge aims to accelerate the timelines of these transformative medicines for those who need them the most.  This year, Forge raised $120 million in Series B financing, and they're just getting started.
2. Path Robotics
Path Robotics is developing state-of-the-art artificial intelligence, machine learning, and computer vision systems to make industrial robots intelligent. While working on their PhDs at Case Western Reserve University, brothers Andy and Alex Lonsberry discovered a market need for industrial welding robotics. This led to the founding of Path Robotics with Matt Klein and their father, Ken Lonsberry. Path's robotic welding systems are transforming the manufacturing industry by allowing hardware to do more with less human input. Path is on the way to huge growth — this year they raised $156 million and announced they were expanding their Columbus HQ and adding 140 jobs.

3. Beam Dental
Beam Dental is a digital-first dental benefits provider that incorporates dental hygiene behavior into policy pricing, combining an easy-to-use online insurance platform, AI-powered underwriting, and the connected Beam Toothbrush for better overall wellness. Beam has raised over $160 million in venture capital funding (with $80 million of that coming in back in March 2021) and is the only digital-first company within the $75 billion dental insurance industry. Beam also offers vision insurance, powered by VSP, and group term life coverage for employers of all sizes in partnership with Nationwide Insurance. Beam is available in 41 states around the U.S. and is accepted at over 400,000 access points nationwide.
4. Loop
Loop was founded in 2017. Its flagship product, Returns, provides an elegant, end-to-end consumer-facing solution for online returns and exchanges, creating happier customers, and helping merchants convert refunds to exchanges while driving customer lifetime value. Loop's mission is to lead humans to love their purchases through deepening connection to brands and products. This summer, the company announced a $65 million Series B funding round led by CRV.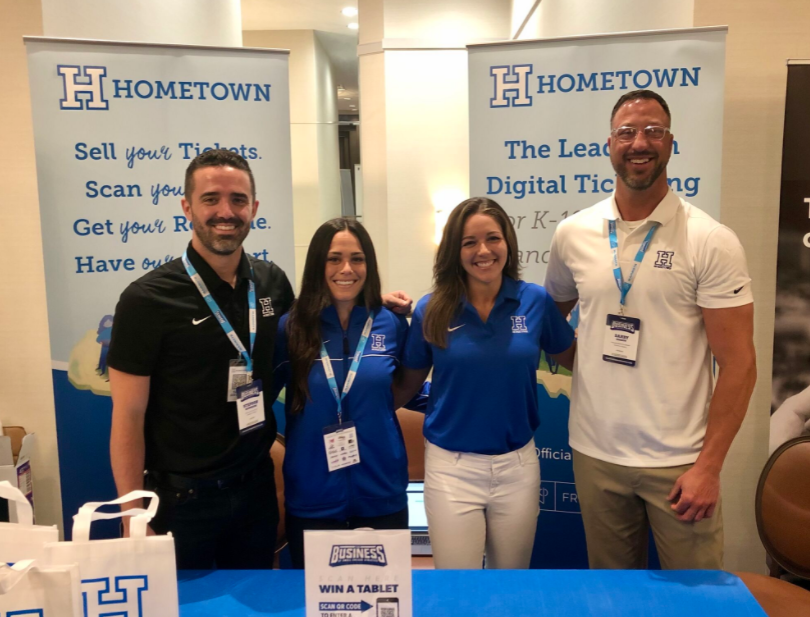 5. Hometown Ticketing
HomeTown Ticketing is the leading digital ticketing provider in both K–12 and collegiate spaces, serving schools, districts, conferences, and associations. A professional-level and fully automated ticketing solution, HomeTown's in-house developed, proprietary ticketing platform is tailored specifically to the needs of schools and governing bodies. This year, they have rapidly grown their headcount and launched a new app to streamline ticketing for high school sports and events.
6. Matic
Another big player in the Columbus insurtech hub, Matic delivers an unbiased approach to insurance that combines a powerful digital experience with an agency of trusted advisors. Matic's digital insurance marketplace has grown to over 30 A-rated home and auto carriers and distribution partners in industries ranging from mortgage origination, servicing, and banking to automotive organizations, real estate, and much more.
7. Provide
Joining the ranks of Columbus fintech startups and tech companies, Provide is an all-in-one finance platform for practice owners. This year the startup was acquired by Fifth Third and is continuing to grow its operations in Columbus.
8. Seamless.AI
Prospecting- and relationship-building is a very labor-intensive, costly, difficult, fragmented, and opaque process undermined by outdated technology, information, and data entry that turns people off. Seamless imagines a world where it's seamless to connect with your target market, build profitable relationships, and acquire new clients.
9. ARCOS
ARCOS provides the leading SaaS-based resource management platform built specifically for utilities and other critical infrastructure industries. Using ARCOS, companies manage the real-time availability of unionized workforces and contractors alongside long- and short-cycle work necessary to keep services flowing for more than 90 million people and businesses across the United States and Canada.
10. AmplifyBio
AmplifyBio will advance the quality of human health and save lives by creating next generation platforms, tools, and services to amplify and accelerate the development of therapies and vaccines that will be accessible to millions of people. The Battelle spin-off operates on its own 30-acre dedicated footprint within Battelle's West Jefferson campus. The new company has the backing of Battelle and several outside investors with extensive experience in the life sciences and pharmaceutical markets. The company raised $80 million in funding, announced in May 2021.
11. Bold Penguin
Bold Penguin products help insurance people successfully quote and bind small business insurance policies with the click of a few buttons. From the largest carriers integrating products to smaller digital agencies, Bold Penguin has a solution that will help you start and grow your small business insurance practice. The company was acquired earlier this year by American Family Insurance, but the Bold Penguin team is still building their products and actively hiring.


Large Columbus Startups to Watch in 2022

1. Lower
Lower is on a mission to help people build wealth through homeownership. The fintech company offers a home finance platform that allows customers to deposit money and save for a home, get a mortgage to buy a home, refinance an existing mortgage, and obtain insurance to protect their home. This Columbus fintech startup lowers the barriers to homeownership by helping customers across the country, no matter where they are in their homeownership journey. Lower has experienced huge growth over the last couple of years — they have grown their team to more than 1,700 team members, 1,000 of them local to Columbus, and in 2021 raised $100 million in Series A funding, which is the largest Series A funding round in Ohio history.
2. Olive
Olive is the automation company creating the Internet of Healthcare. The company is addressing healthcare's most burdensome issues through automation — delivering hospitals, health systems and payers increased revenue, reduced costs, and increased capacity. People feel lost in the system today and healthcare employees are essentially working in the dark due to outdated technology that creates a lack of shared knowledge and siloed data. Olive is driving connections to shine new light on healthcare processes, improving operations today so everyone can benefit from a healthier industry tomorrow. This Columbus startup is one of the most highly funded startups in the city. At the end of 2020, the company reached unicorn status, then seven months later raised an additional $400 million.
3. Klarna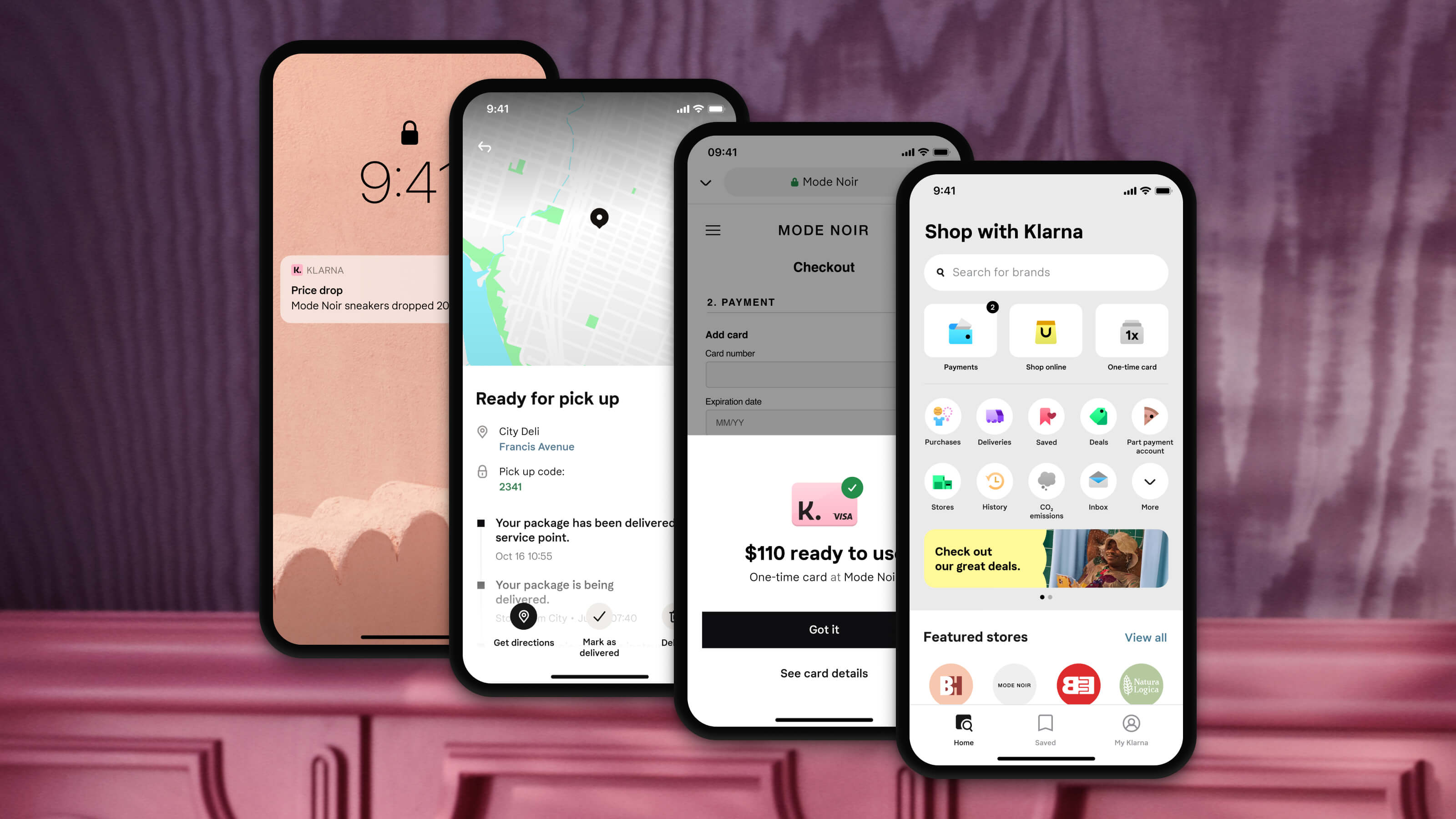 Headquartered in Sweden, Klarna is a global FinTech company that has over 300 employees across the U.S. in Columbus, New York City, and Los Angeles. Klarna is an all-in-one shopping app that delivers inspiration, deals, payment services, even price drops. Leaders of the "buy now pay later model," Klarna has raised $3.7 billion in funding and has acquired 14 other companies. The company is valued at $45.6 billion.
Looking for more tech jobs? Explore hundred of open jobs at top tech and startup companies.
Publicly Traded Tech Companies in Columbus to watch in 2022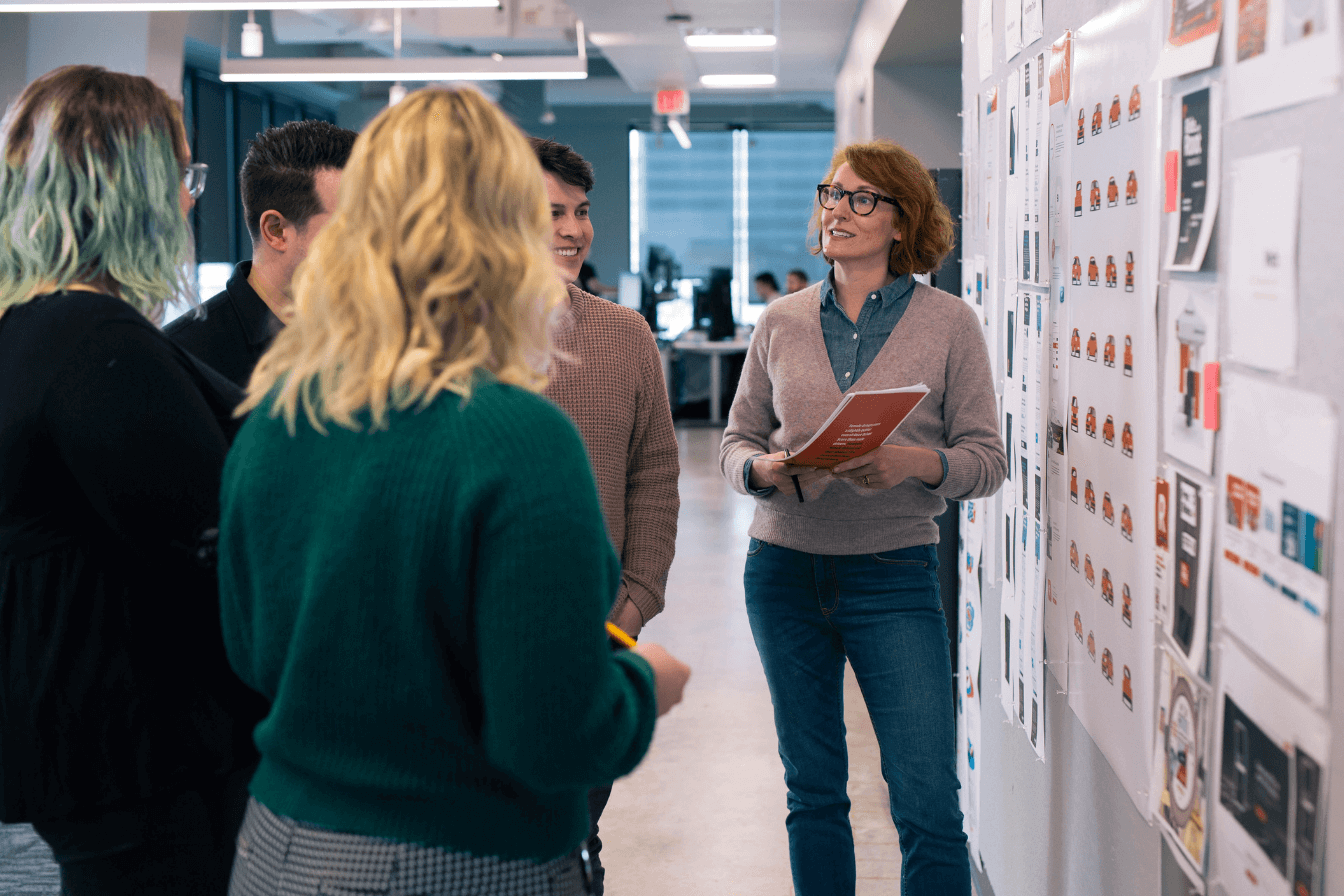 1. Root
Root is a top insurtech company based in Columbus. Founded on the belief that good drivers should have affordable car insurance, Root is making great coverage more accessible to people based on their driving behavior, not on their credit score. The company went public at the end of 2020 and has continued to grow its operations in Columbus, rapidly hiring in engineering and product development.

2. Veeva
Veeva Systems is a cloud solution provider for the global life sciences industry. Founded in Silicon Valley, the company opened a global hub in Columbus and has rapidly grown its team there. Their solutions allow life sciences companies of all sizes to bring products to market faster (think the COVID-19 vaccine or cancer treatments) and more efficiently while maintaining compliance.
3. Upstart
Upstart is a leading AI lending platform partnering with banks and credit unions to expand access to affordable credit. By leveraging Upstart's AI platform, Upstart-powered banks and credit unions can have higher approval rates and lower loss rates, while simultaneously delivering the exceptional digital-first lending experience their customers demand. More than two-thirds of Upstart loans are approved instantly and are fully automated. Upstart was founded by ex-Googlers in 2012 and is based in San Mateo, California and Columbus. They recently announced Upstart is expanding operations in Columbus and adding 508 new jobs.
4. BARK
BARK is the world's most dog-centric company, devoted to making dogs happy with the best products, services and content. BARK's dog-obsessed team applies its unique, data-driven understanding of what makes each dog special to design playstyle-specific toys, wildly satisfying treats and wellness supplements, and dog-first experiences that foster the health and happiness of dogs everywhere. While BARK is headquartered in New York, the company has a rapidly growing Columbus office. Just last month it was announced that BARK will add 500 new jobs in Columbus.
Want more Columbus startup and tech companies? Check out these blogs:
Discover the top startups across the Midwest
Looking for more startup and tech jobs at top companies? Check out the best companies in the Midwest — many of them are hiring remotely!
Top Ann Arbor Tech Companies & Startups to Watch in 2022
Top Chicago Startups to Watch in 2022
Top Cincinnati Startups to Watch in 2022
Top Detroit Startups and Tech Companies to Watch in 2022
Top Grand Rapids Startups to Watch in 2022
Top Indianapolis Tech Companies and Startups to Watch in 2022
Top Milwaukee Startups to Watch in 2022
Top Pittsburgh Startups to Watch in 2022
Top Remote Startups to Watch in 2022