Mark your calendars! The summer is starting, and the Midwest momentum is only growing. Tech events all around the Midwest are lined up for the season. Mark your calendars for happy hours, tech panels, Pride celebrations and more.
➡ July Tech Events
➡ August Tech Events
➡ September Tech Events
➡ Past Tech Events
Never miss an event — stay up to date on the top startup events and news
July Tech Events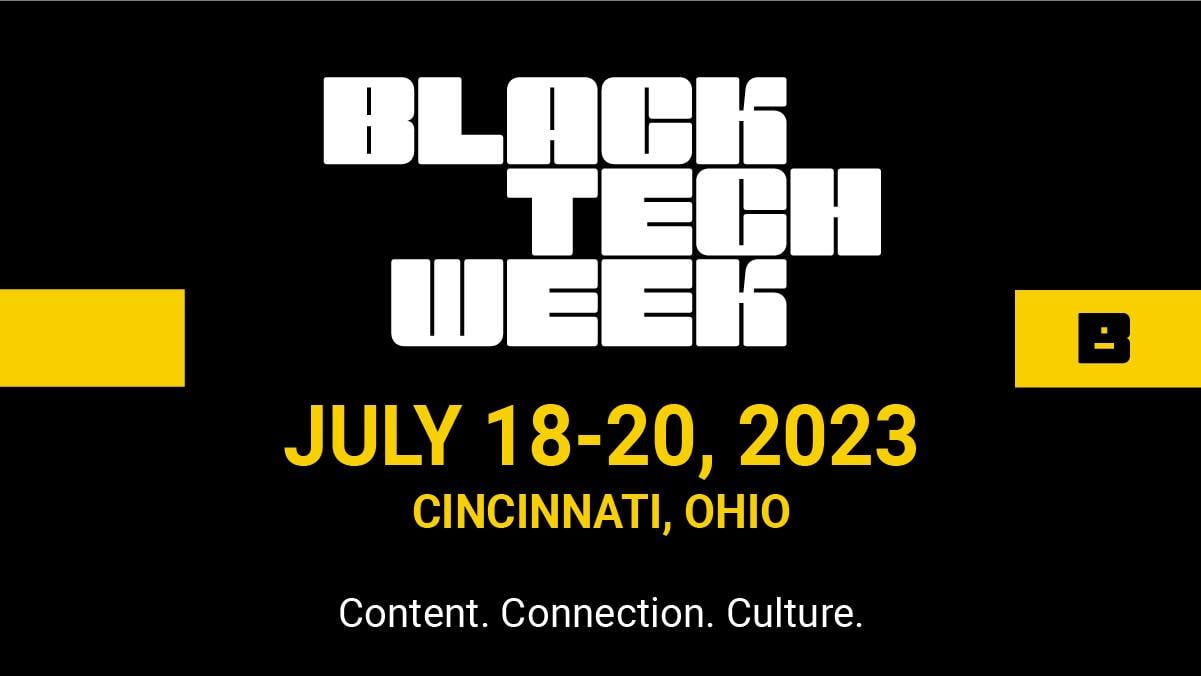 Black Tech Week
Cincinnati — July 18th -20th: Get your tickets now for Black Tech Week, a multi-day conference in Cincinnati, Ohio that connects tech entrepreneurs, investors and professionals to education, resources, opportunities— and to one another! There will be over 60 talks, 3,000+ attendees, 100+ VC intros, live performances, and more... Last year's conference sold out, so get your tickets now and learn more about what to expect at Black Tech Week.
A2 New Tech Meetup
Ann Arbor/Detroit — Tuesday, July 18th, 5:30 - 7:30pm ET: Join the Ann Arbor New Tech Meetup for its monthly pitch night! Listen to founders from 6 companies pitch their ideas and answer questions, and join for networking and community building. Pitches begin at 6:30, but come early for happy hour at 5:30!
Startup Detroit Happy Hour
Detroit — Tuesday, July 18th, 5-7pm ET: Join us for our monthly happy hour — this time at The Skip! Come mingle with startup founders, VCs, job seekers and technologists. All are welcome. RSVP now.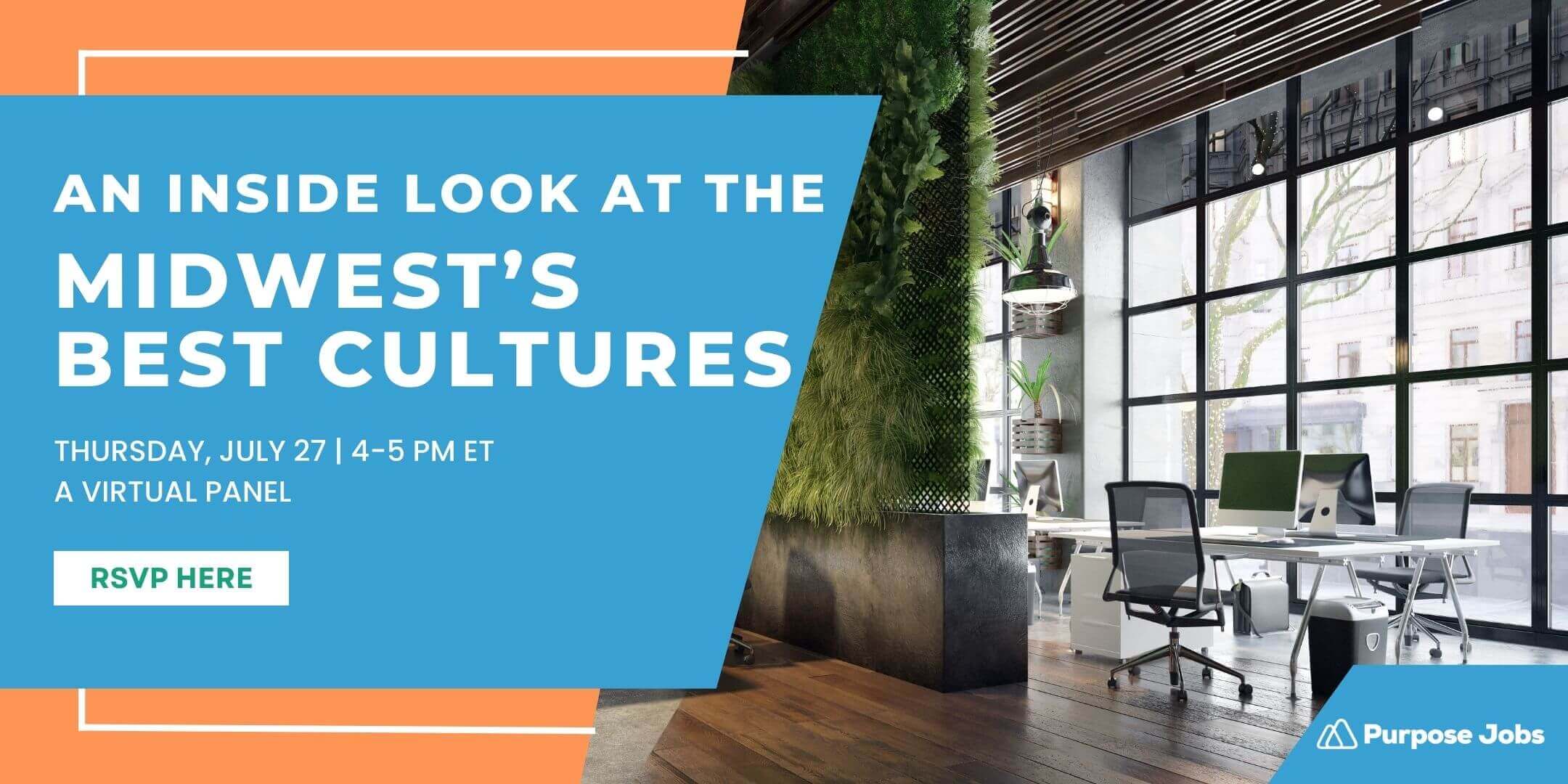 Inside the Midwest's Best Company Cultures
Virtual — Thursday, July 27th, 4-5pm ET: We're going behind the scenes with some of the regions' best company cultures. RSVP now for "An Inside Look at The Midwest's Best Culture" to get the inside scoop on what makes a top company culture — and where to find it.
August Tech Events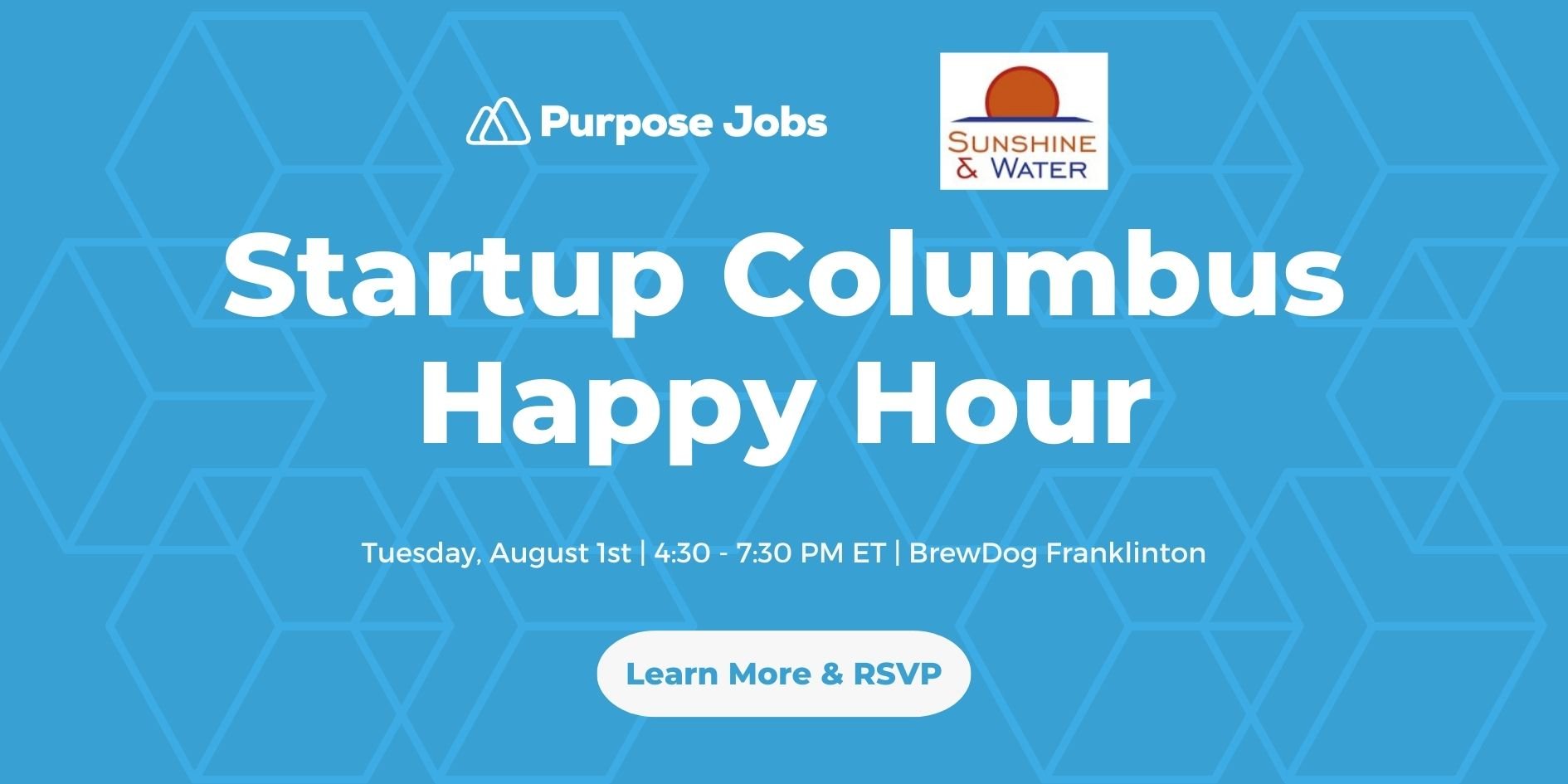 Columbus — Tuesday, August 1st, 4:30 - 7:30pm: Join us for the next Startup Columbus Happy Hour, this time at BrewDog Franklinton. The entire Columbus startup community (technologists, entrepreneurs, job seekers, hiring manager, and everything in between) are invited to join us socializing with the community, an acoustic set from The Quasi Kings (starting at 6pm), and all around good times. The first 100 attendees get a drink on us. RSVP now!
Founders First Fridays
Ann Arbor/Grand Rapids/Royal Oak — Friday, August 4th: The first Friday of each month, founders get together to connect, share their challenges, and be resources for each other. This is a casual meetup with no set agenda, just Founders helping Founders. The Michigan Founders Fund is holding this event in multiple cities across the state so all founders have a place to connect with the other great folks building companies here in Michigan. See all the Founder First Fridays meetups here.
Celebrating Southwest Michigan Founders
Kalamazoo — Thursday, August 10th, 6-8pm ET: Founders and investors of all backgrounds and identities are encouraged to attend to build relationships, celebrate, and connect with each other. If you're not from Southwest Michigan, you're more than welcome to come connect and grow your network! Come listen to founders' stories and connect with others. See more details about Celebrating Southwest Michigan Founders.
September Tech Events
2023 OhioX CEO Retreat
Marysville, Ohio — September 14th, 8:45am - 5pm ET: OhioX's most exclusive program, the CEO Retreat brings together leaders from across the state for a relaxed day of content, community, and conversation with more than 100 fellow tech-focused executives. CEOs, Presidents, and the top-ranking Ohio official of a company or organization are all invited to attend. For non-OhioX members, company must have 5+ Ohio FTEs. Learn more and get registered here.
Tech Week Grand Rapids 2023
Grand Rapids — September 18th - 23rd: Tech Week Grand Rapids is a multi-day collection of events designed to showcase the region's vibrant tech community. With events ranging from hands-on tech exhibits and panel discussions, to pitch competitions and networking opportunities, there is something for everyone at Tech Week Grand Rapids. Tech Week Grand Rapids is designed as an "unconference" hosted by multiple different organizations across the community. Attendees can create a custom schedule of their choosing by registering for selected events.
Have an event you want to feature on this list? Reach out to us with details!
Save The Date For Fall Events!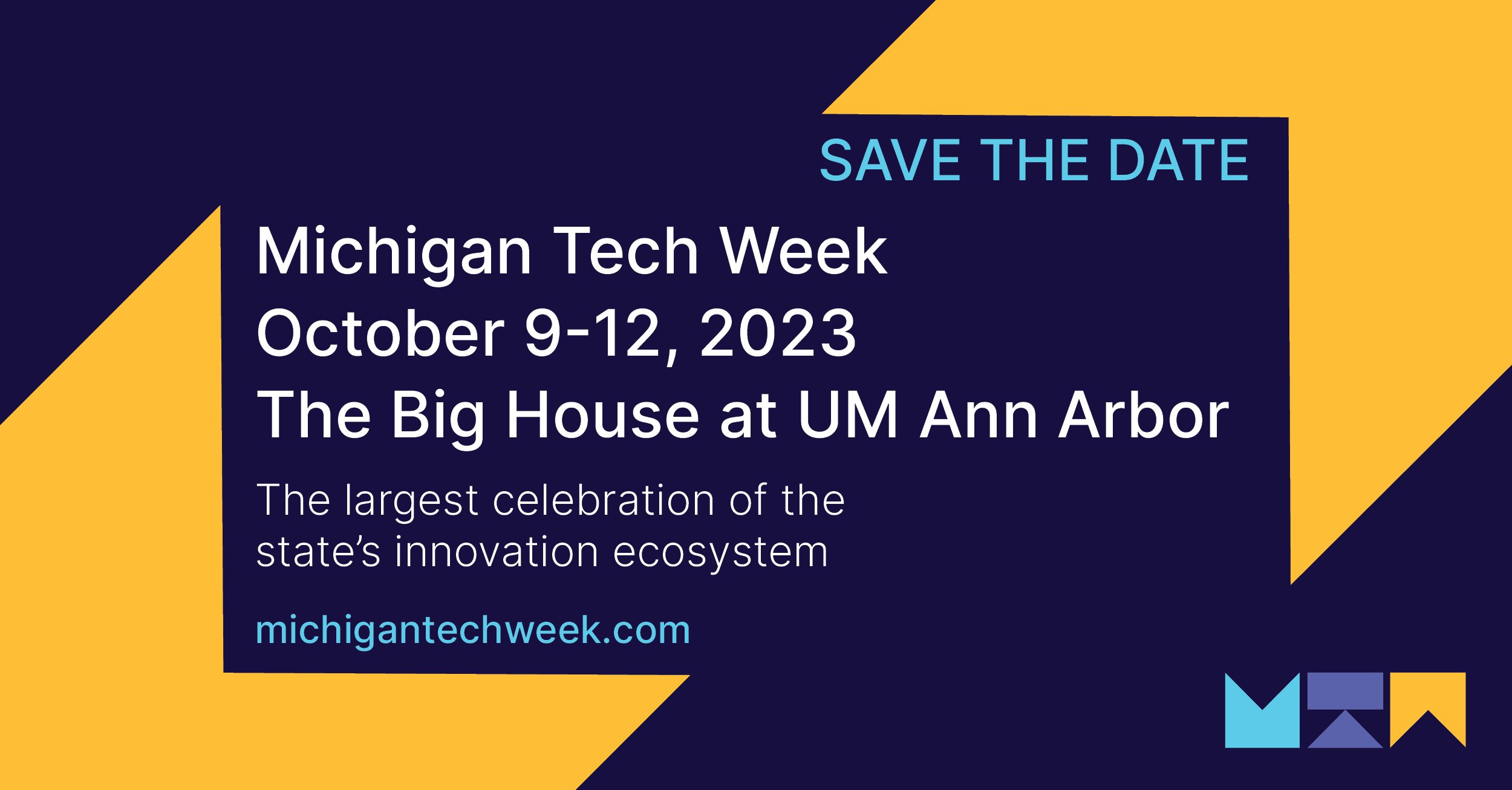 Michigan Tech Week
Ann Arbor — October 9th-12th: Michigan Tech Week is back! The multi-day conference will be held at The Big House in Ann Arbor and will be a huge celebration of the growing innovation ecosystem in Michigan. All Michigan entrepreneurs, tech professionals, community builders — and those outside of Michigan, too — are invited. Come see what's up!
Ohio VC Fest
Cleveland — October 11th - 12th: JumpStart Ventures is hosting the Ohio VC Fest. This event is poised to bring together entrepreneurs, investors, and business leaders with a shared goal of unlocking the full potential of Ohio's startup ecosystem. Attendees will have the opportunity to learn from industry leaders, engage in inspiring sessions, and participate in networking opportunities.
Past Tech Events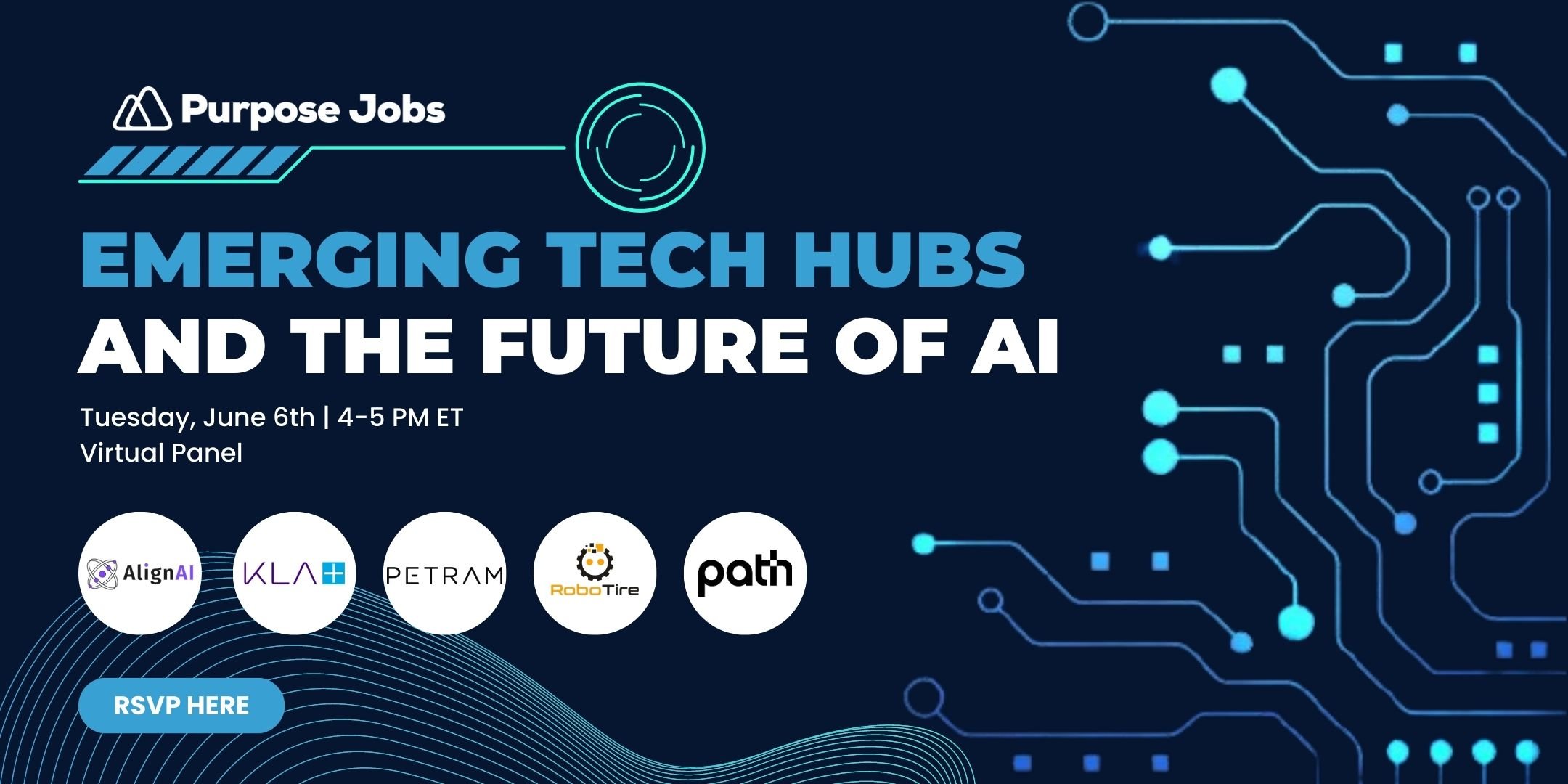 Emerging Tech Hubs & The Future of AI
Virtual — Tuesday, June 6th, 4-5pm (ET): AI is one of the hottest fields in tech, and it's not going away anytime soon. So we're sitting down with leaders from emerging tech hubs to chat all about the future of AI. Join us on June 6th for a virtual panel: Emerging Tech Hubs & The Future of AI. Panelists from rising RoboTire, KLA, Align AI, Path Robotics and Petram Analytics will talk all about the different applications of AI, the opportunity, challenges, and concerns, as well as how to ensure this new technology remains ethical and equitable. RSVP now to save your spot.
Detroit Out in Tech l Pride Monthly Mixer
Detroit — Thursday, June 8th, 6:30 - 8:30pm ET: Join Out In Tech's Detroit chapter for Tech Thursdays, their monthly mixer for Detroit OIT Chapter — PRIDE EDITION! Come meet up at SOHO in Ferndale to celebrate Pride month, mingle and network with folks, and have some great drinks! RSVP and save the date in your calendars for an opportunity to socialize and connect with fellow LGBTQIA+ techies in the Detroit area!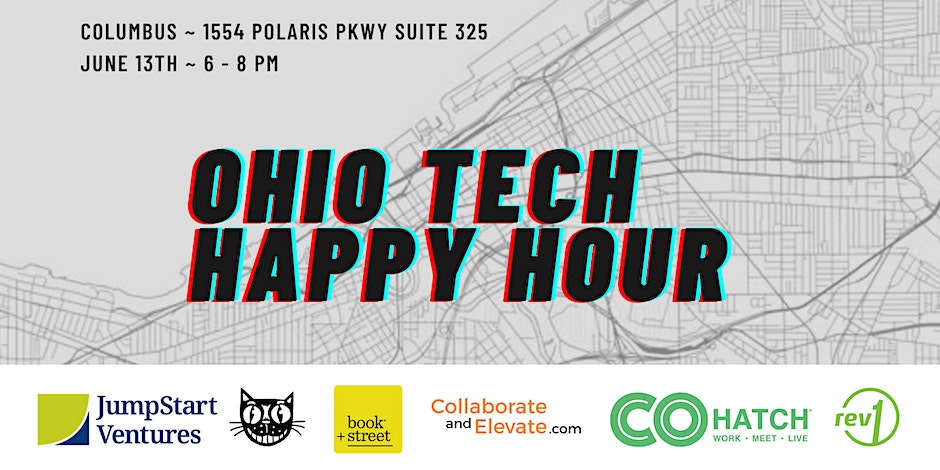 June Ohio Tech Happy Hour
Columbus — Tuesday, June 13th, 6 - 8pm ET: Join CoHatch in Columbus for the Ohio Tech Happy Hour, a casual monthly happy hour. New and old Ohioans interested in connecting with fellow entrepreneurs, investors, and tech folks are all invited! The event will be held at CoHatch Polaris.
Cincinnati — Wednesday, June 14th, 6 - 8pm ET: CoHatch is also hosting a happy hour in Cincinnati! Join on Wednesday for networking at CoHatch Kenwood.
OIT Indianapolis | June Crafts & Social
Indianapolis — Wednesday, June 14th, 6 - 8pm ET: Join the OIT Indianapolis Chapter for their monthly mixer. There will be a light icebreaker followed by a pride month themed group craft/art activity. RSVP and save the date in your calendars for an opportunity to socialize and connect with fellow LGBTQIA+ techies in the Indy area!


Pride Fund 1 presents the 5th Annual VENTURE OUT
Columbus — Thursday, June 15th, 5:30 - 7:30pm ET: Join Pride Fund 1 on June 15th for an evening of networking, insightful discussions, and celebrating LGBTQ+ entrepreneurs, investors, and organizations making a positive impact in venture systems throughout the country. Register now to secure your spot and celebrate the diversity and innovation that define our community. What's Pride Fund 1? Learn more about Pride Fund and its LGBTQ+ community empowerment.
getWITit Cincinnati - Panel Discussion: Future of IT
Cincinnati — Thursday, June 22nd, 6 - 8pm ET: Join getWITit's 2023 Panel Discussion at Dinsmore & Shohl LLP in downtown Cincinnati. This high-level discussion with local panelists will cover the Future of IT and its impact in our businesses and professional lives. They'll be talking about everything from AI, ML, ChatGPT, how to utilize new technologies for professional growth, and how to work with it in business and the community. getWITit is a non-profit national organization, with the specific mission of addressing the declining number of women in the IT industry, through programs that build a supportive environment where women of all backgrounds flourish in technology and to create opportunities for women to inspire others.
Ohio HealthTech Summit
Cleveland — Thursday, June 29th, 12:30 - 6pm ET: OhioX and University Hospitals Ventures are hosting the 2nd Annual Ohio HealthTech Summit. This year's theme is "Making the Silicon Heartland a HealthTech Hub." The day's content and conversation will center around the current HealthTech state of play in Ohio, imagining the the future of healthcare, discussion around emerging technologies and their Ohio impact, and how our state can continue building our HealthTech hub. Get your tickets now. Missed the Ohio Tech Summit? Check out this event!


Never miss an event —stay up to date on top startup events and news