The Midwest is a growing hub for cybersecurity companies. With major startup successes like Duo Security and well established companies like Batelle located in the region, it's been fertile ground for a variety of cybersecurity startups.
Curious who's making waves in the industry? Check out 25 cybersecurity companies you should know.
5 Ann Arbor & Detroit Cybersecurity Companies to Know
Duo Security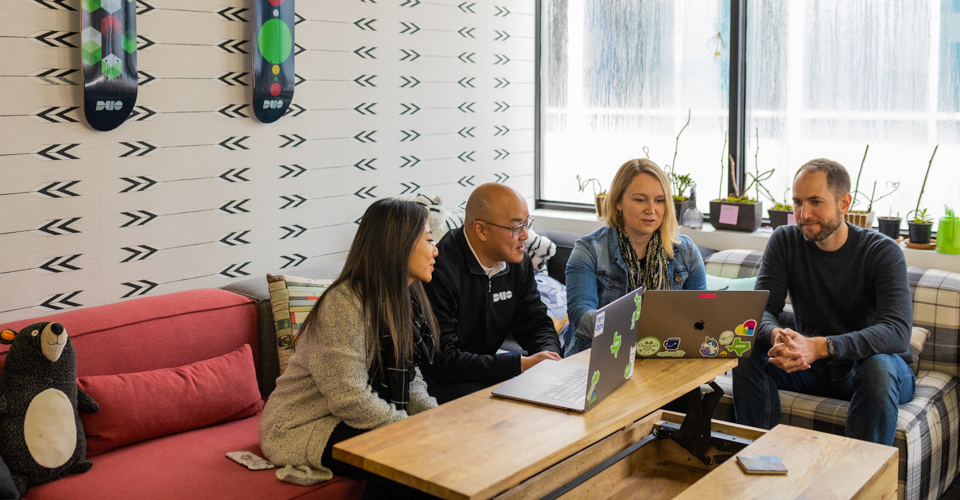 Part of Cisco Secure, Duo's two-factor authentication security system makes it easy to protect companies private information and allow for flexibility. Their product line features remote access, single sign-on, adaptive access and more. Duo combines a people-centric approach with their innovative security expertise to provide over 1B authentications every month. As self-proclaimed "kinder than necessary" people, they're a team of over 900 people and growing strong. They've also produced an impressive alumni network that has left a blueprint for the Midwest cybersecurity ecosystem, only strengthening the startup community.
Blumira
Blumira's detection and response platform enables faster resolution of threats to stop ransomware attacks and prevent data breaches. Blumira's team strives to continuously help organizations improve overall security coverage, providing ongoing expertise as the trusted security advisor. Originally founded due to frustration with overly complex SIEM platforms, Blumira focuses on providing accessible solutions for resource-strapped IT and security teams. Blumira has raised a total of $12.9M in funding over 2 rounds.
AaDya Security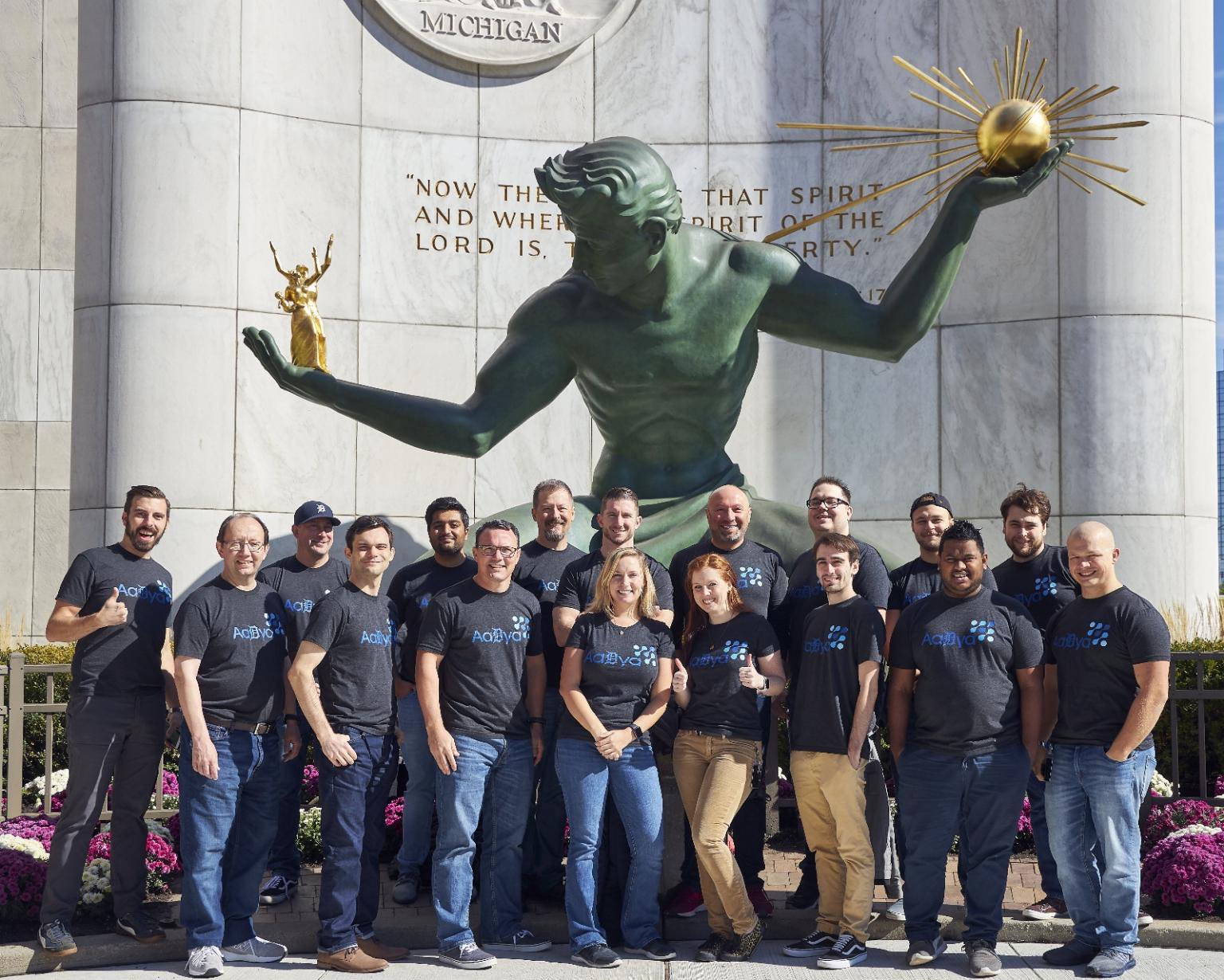 Judy, AaDya's security AI, was developed to ease the minds of small and midsize business owners. Judy provides all-in-one protection for data, passwords and devices, for one affordable price. Although Judy is the star of the show, the AaDya team works together on the backend and believes everyone has a role to play in company growth and innovation. They are CyberXchange certified and recognized as a safe space by the National LGBT Chamber of Commerce. This year, AaDya raised $3.1 million in funding.
Karamba Security
Karamba's software products protect connected devices throughout their life cycles, from development to production, without requiring any hardware changes or R&D changes. By analyzing product binaries and not source code, Karamba's products automatically protect the IoT product's software, including legacy modules, which are part of the final image. As of 2022, HP selected Karamba Security's XGuard due to its broad market acceptance, seamless integration with the firmware build toolchain, negligible performance impact and strong embedded security technology. The Metro Detroit-based cybersecurity company has raised a total of $30M in funding over 5 rounds.
Censys
The Censys platform of Attack Surface Management solutions takes the guesswork out of protecting business' digital footprint. With risk detection, cloud security, and continuous asset discovery and inventory management, they've set themselves apart as an industry leader. Just like their software, the Censys team is relentless in their quest of knowledge and expertise. This year, Censys raised $35 million and named a new CEO.
6 Chicago Cybersecurity Companies to Know
Oak9
Oak9 was named after the concept of both "cloud 9" and an oak tree - built so you can focus on growth. They offer cloud native security that is built into application design so you can develop fast and innovate. They believe in making people around you successful, from their customers to their employees. This past June, Oak9 raised $8 million in a Series A funding round.
NowSecure
This mobile security company was founded with the user in mind. NowSecure offers a fast path to secure mobile DevOps through a nimble workstation, Pen testing, and even training for users. They are also officially recognized as an App Defense Alliance (ADA) Authorized Lab.
Fingerprint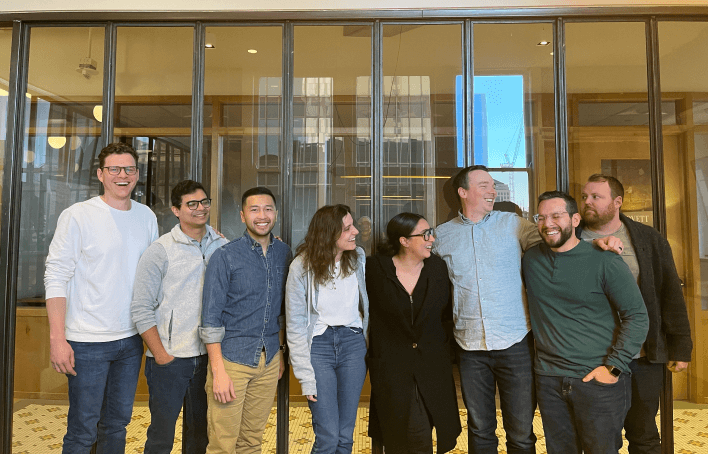 Image source: Fingerprint
Fingerprint's cyber security technology provides users with the ability to identify visitors with more accuracy. Their identifier API can be user for account fraud, payment processing, cryptocurrency, and more. They work with recognizable customers like Booking.com, Coinbase, and Yahoo, and are backed by giants like Craft Giants, Nexus VP, and Uncorrelated Ventures at a meer $44M. Last year the company raised $32 million, bringing their total funding up to $44 million.
Zerv
Founded in 2018, Zerv is digitizing the physical world of security. The provide the tools that allow guests, tenants, residents, and employees of commercial spaces, multifamily buildings or parking assets safely and securely. Their culture is built on respect, trust, integrity, reliability, and autonomy — just like their product. Zerv has raised a total of $17M in funding over 3 rounds.
UncommonX
Through the UncommonX cybersecurity technology, businesses can easily identify and act on any risks their company may be facing. Their tech is built by security experts with over a decade of historical data from global network intelligence, made possible by their talented team of security operations experts. Last december, UncommonX raised $9.5 million in a Series A round.
Keeper Security
Keeper Security is in the business of protecting passwords — something we all need on a daily basis. They enable enables organizations to achieve full visibility, security and control across every user on every device through zero-trust and zero-knowledge security. Keeper Security has raised a total of $60.3M in funding over 2 rounds. The company also won seven awards in the 10th Annual Global InfoSec Awards at #RSAC in 2022.
3 Indianapolis Cybersecurity Companies to Know
Trava Security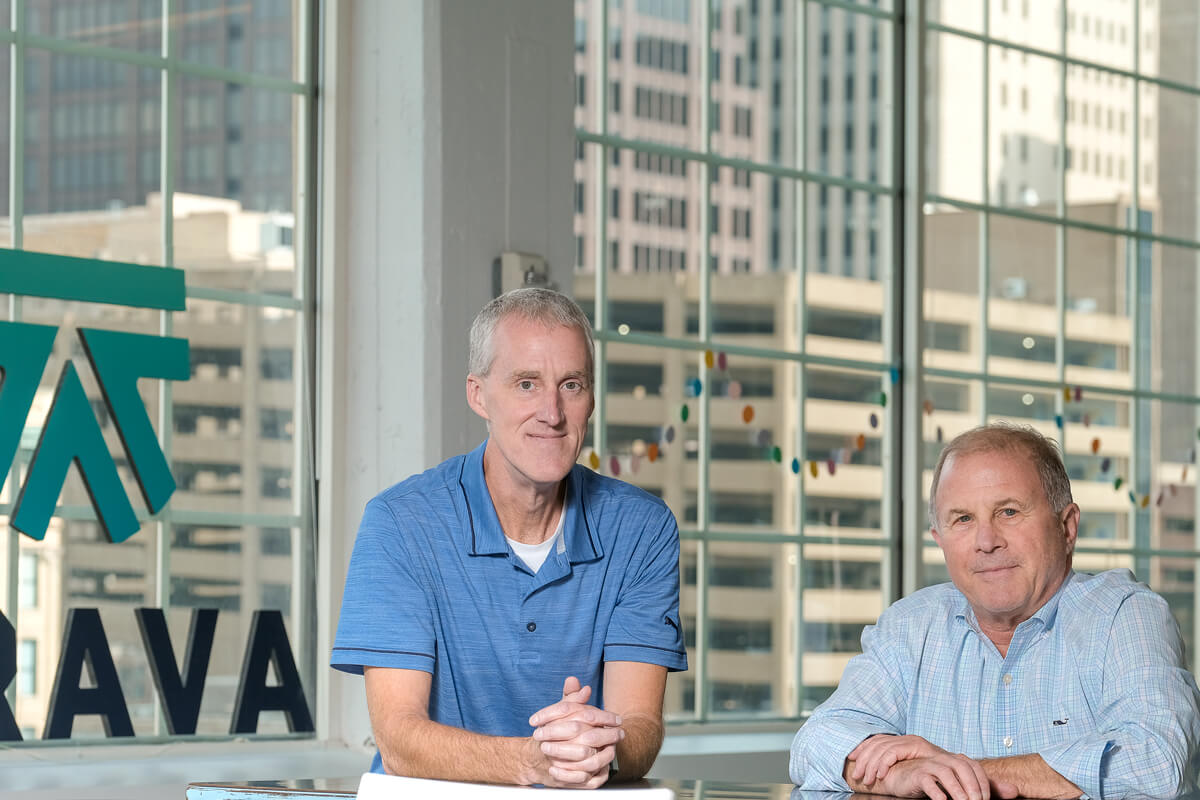 Everyone's security needs are unique and that's why Trava takes a unique approach to each customer. Their customers range from SaaS companies to insurance companies and beyond, providing each nuanced industry with a tailored solution. Trava is also a great place to work, making the Great Employers to Work for in list Indiana 2022.
Pondurance
Pondurance sees cybersecurity as a human battle that requires AI in addition to technology and tools. The attackers on the other end are people with their own motives and agendas — which is why the provide each customer with a Human Threat Hunter to manage and mitigate risk. Pondurance also won Best Overall Healthcare Cybersecurity Solution at Medtech Breakthrough Awards 2022.
Stamus Networks
Stamus Networks believes in a world where defenders are heroes, and a future where those they protect remain safe. A global provider of network-based threat detection and response systems, Stamus Networks helps enterprise security teams know more, respond sooner and mitigate their risk with insights gathered from cloud and on-premise net. Their technology easily integrates with top names in the business like AWS, Splunk, Google Cloud, and more. work activity.
7 Minneapolis Cybersecurity Companies to Know
NetSPI
Penetration Testing as a Service (PTaaS) makes the NetSPI expert penetration testing team available when needed most. Whether it's scoping a new engagement, parsing real-time vulnerability reports, assisting with remediation, or keeping consistent compliance year round. NetSPI just raised $410 million in a private equity round, bringing their total funding up to $500 million.
Code42
Code42 is an insider risk management SaaS. They believe the way we've worked has changed and it's important to pivot to meet the needs of customers in real time as insider threats grow. Protecting against departing employees, IP theft, and the unpredictability of remote workers is where they specialize. Code42 has raised a total of $137.5M in funding over 3 rounds.
Arctic Wolf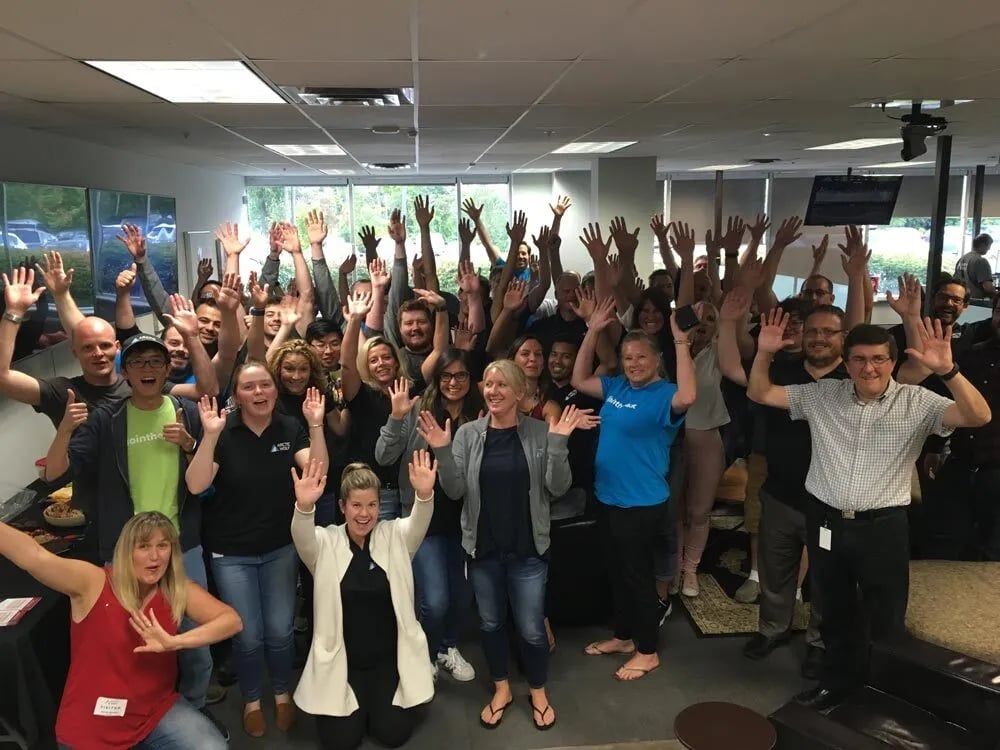 Image source: Arctic Wolf
Arctic Wolf Networks is a cybersecurity company that provides security monitoring to detect and respond to cyber threats. The company monitors on-premises computers, networks and cloud based information assets from activity such as cybercrime, ransomware, and malicious software attacks. If you're looking to work for a company that sees a future without cybersecurity risks, this is the place for you. Arctic Wolf has raised a total of $498.2 million
CloudCover
CloudCover is a full-spectrum network detection cyber security platform that utilizes AI-based machine learning to provide real time automated security risk insured protection. Their platform employs network analytics that enables the underwriting of incremental cybersecurity network insurance on-demand. CloudCover has raised a total of $7.3M in funding over 7 rounds of Series B funding.
HelpSystems
HelpSystems is a cybersecurity software company, working in the areas of systems and network management, business intelligence, security and compliance, for IBM i, Unix, Linux and Windows environments. Their goal is to help customers build a more autonomous workplace that is safe and secure. HelpSystems is trusted by big name brands like Coca-Cola, Mayo Clinic, FedEx, Aflac, and more.
Netgain Technology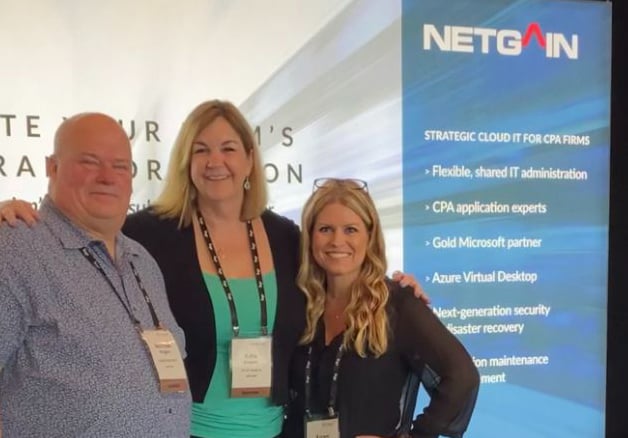 Image source: Netgain
As a business continues to grow, so should their cloud maturity - that's the motto Netgain lives by and provides to their customers in the insurance and healthcare industries. Their cybersecurity software allows customers to drive efficiencies, maximize productivity, and accelerate growth in a safe and secure environment.
Sentinel
Sentinel is a network of independent dVPN applications that provide customers with the privacy and censorship resistant internet access they need to the job done. Normal VPN organizations require data centers that scale up energy requirements and hardware utilization over time. The Sentinel dVPN framework establishes a new paradigm of trusted and secure networking while also bringing in tremendous energy efficiency through the utilization of shared resources.
4 Ohio Cybersecurity Companies to Know
Veeam
Headquartered in Columbus, Veeam is a global tech company that helps businesses own, control and protect their data anywhere in the hybrid cloud. Their platform provides modernized backups with ransomware protection and cloud acceleration. The company was acquired by Insight Partners in 2020, which has helped them rapidly expand into new markets and continue their growth trajectory.
Finite State
Another cybersecurity company based in Columbus, Finite State approaches security from a different lens: supply chain. Global software supply chains are opaque and complicated, involving countless developers, vendors, and components. Malicious actors exploit supply chain vulnerabilities to gain access to the networks that power our critical infrastructure and can carry out potentially devastating attacks. Finite State defends these critical devices, networks, and supply chains by leveraging massive data analysis to provide transparency to device manufacturers and their customers – enabling them to understand and mitigate their risks before they are compromised. The company has raised nearly $50 million in funding.
Anchor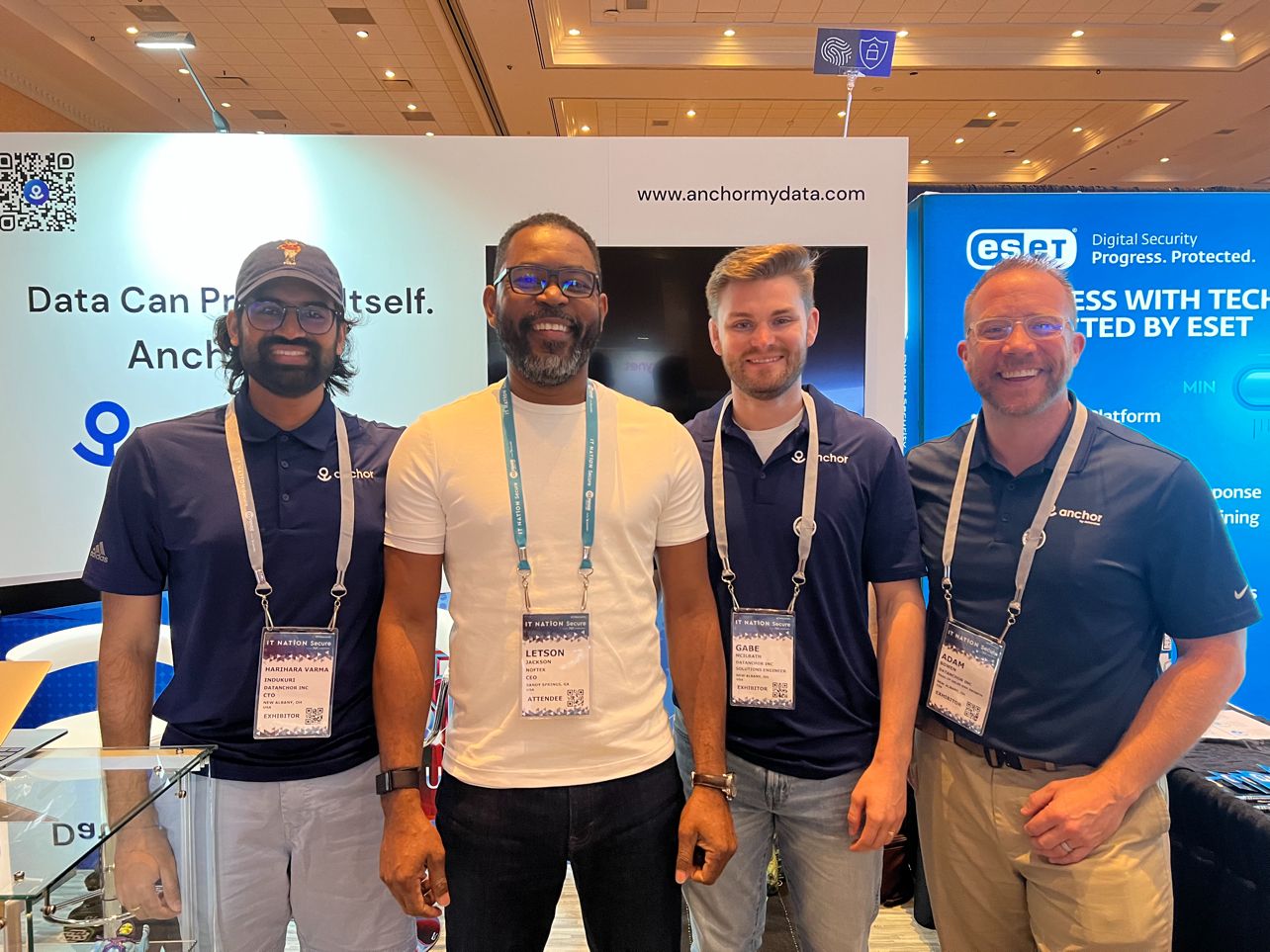 Image source: Anchor
Based in Columbus, Anchor is a rising cybersecurity startup in Ohio that helps companies protect their data and collaborate safely. The company has raised $1.7 million in funding. They've also been selected to participate in the Endless Frontier Labs 2022-2023 cohort, which is a mentorship program that supports promising startups across the globe by helping them grow their business, scale their teams, and advance human welfare through science and technology based-entrepreneurship.
Tangram Flex
Based in Dayton, Ohio, Tangram Flex is a cybersecurity company that simplifies software integration for mission-critical defense systems. The company has raised a total of $4.5 million in Series A funding.