And the simple way to ensure your culture eats strategy for lunch.
A quick story to set the stage: About six years ago I scaled my company from 15-employees to 75-employees in about nine months, which was one of the most painful experiences of my business life. Our corporate culture, previously a strong suit of the business, was completely unprepared for the stresses of that type of rapid scale-up, and the growth almost killed my company.
Then we did the incredibly challenging work of transforming our culture from the inside out, while still hitting milestones of a venture-backed, high-growth company. With the support of a ton of dedicated people, we did it, and the company is now back on track to (fingers crossed) win the market.
All this to say that, having nearly ruined my company due to underinvesting in culture at a critical time, and having done the hard work of fixing and rebuilding our culture to become a strength once again, I have a unique appreciation for the importance, and delicacy, of corporate culture.
Here's the first thing I discuss with entrepreneurs as they start to work consciously on their culture:


Why most "culture work" actually hurts your company, and what to do about it
"Culture eats strategy for lunch" — Peter Drucker
This is one of the most popular quotes on corporate culture. And it's true. The best company cultures are the foundation on which successful strategy after successful strategy are built.
So everyone should hire people to focus on culture, point them in the right direction, and get out of their way. Right?
Wrong.
According to Fred Kofman, author of Conscious Business and culture consultant to hundreds of organizations, the vast majority of culture work does more harm than good. As in, not only doesn't it improve the culture, most culture work actually harms the culture it's trying to help. America spends billions on corporate culture each year, and the sad reality is that, on average, companies would be better off simply crossing their fingers.
But why? Why does most of the effort put toward the most powerful lever in business backfire? Perhaps even more importantly, how can you ensure that the work you put into building your culture intentionally is among the small percentage that eats strategy for lunch?

Start with discovery, not Generation
Ask ten CEOs what makes a good company culture, and they'll all say something similar: Trust, freedom, autonomy, mastery, purpose, ping pong tables... For many leaders, when they set to work thinking about company culture their first instinct is to simply brainstorm (generate) the culture they want, usually some version of the above, and then figure out the quickest way to communicate those values to their team.
This is the single most common way to disillusion your team and hurt your culture with the best of intentions. Because culture work must start with discovery, not generation.
There's no way to open the future without closing the past. Unless the company's leadership does a serious examination of their previous disengaging behaviors, and convinces the workforce that they are committed to change that behavior in a serious way, any engagement program is dead on arrival. — Fred Kofman
The reality is that even if you've never thought about it, your company already has a well-engrained culture with very specific characteristics, all of which your employees know well even if you do not (and if you think you do, but you haven't asked employees to confirm, don't be so sure). As a result, any values or mission you put on the wall, if they don't match the actual, existing culture already present, they will communicate to your team you are clueless and, slowly or quickly, they'll begin to check out. It's as if your parents, after consistently missing your soccer games for partner calls, call a family meeting to say their core family value is "togetherness."
Effective culture change work, the kind that changes an entire company rather than simply making an executive team feel progressive, begins with a deep discovery process. It asks the question: what is our existing culture now? What are our current values, whether or not we actually took the time to create them intentionally?
Your parents first have to admit to their demonstrated value of "work>family" and convince you they're going to change, before you'll hear the word "togetherness" without dripping cynicism. Similarly, you have to first discover, cop to, and clean up any messes resulting from your existing culture before you have the ability to change it.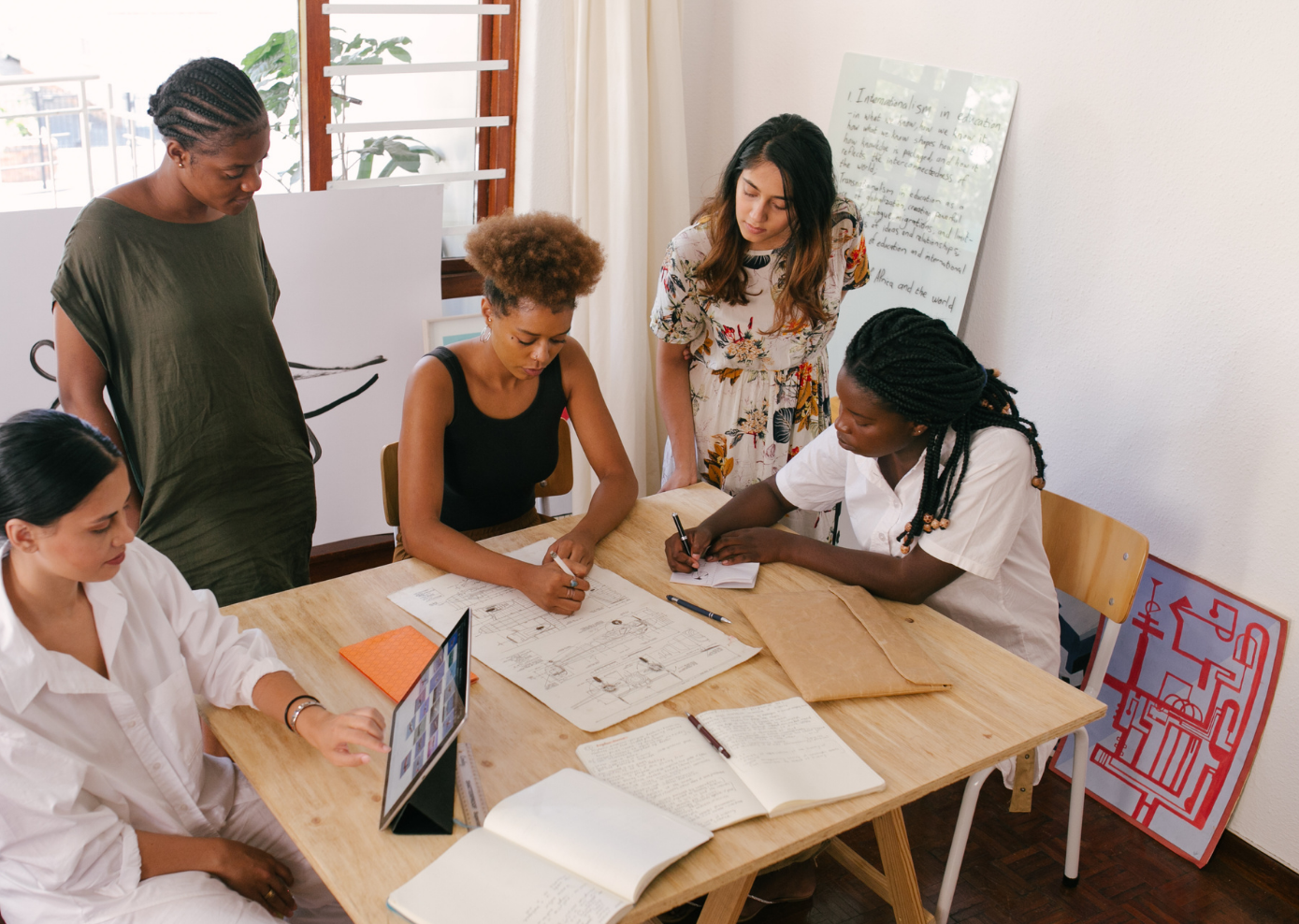 So how do we do this? Where do we look?
I know of two places to look. One is hard for one reason, and one is hard for another.
1. Look inside your company
Anonymous surveys are a great tool to understand how your culture is viewed by your employees. Anonymity is key, lest you get a bunch of sunshine blown up your butt. We built our own survey based on specific questions we had at my previous company, but a quick google search will give you many more options to choose from.
There is risk to this approach, however. A survey like this communicates to your employees that you understand the importance of culture, and that you will presumably listen to what they say and attempt to address it. If you take this route and do nothing to address the feedback afterward, it can cause the kind of harm we discussed above. This is a genie that is difficult to put back into the bottle.
2. Look inside yourself
At some point in every entrepreneur's journey they realize that their company is simply a manifestation of their personality. The good and the bad. No matter what's on the walls, the behavior of the leader dictates the culture. This presents a shortcut, in that you can understand your corporate culture by understanding yourself.
Are you late to meetings? That's your culture. Others are late, too. Do you hold yourself to the grindstone, sacrificing holidays to make more progress? That's your culture. Others do that, too. Do you pass the buck and blame others when things go wrong? You get the picture.
While most entrepreneurs resist the hell out of this (it's scary considering your foundational role in creating the problem you see in everyone else), in my experience looking internally is the most reliable route to determine your culture. For those brave few, it's best done with either a 360-degree survey, allowing you to get feedback from all your colleagues, or a dedicated coach to help you see your blindspots.

I've reconciled with my current culture. Now what?
No matter which discovery route you take, how you get to an understanding of your current state of affairs, the process of changing a corporate culture without hurting the business is always the same:
Step 1: Change yourself such that you live the values by which you want the company to live.

Step 2: Write the values by which you live on the wall.
And if you're wondering, yes that's what we did to transform our culture at speed.
1. We looked in the mirror as a leadership team (me especially)
2. We talked openly about the pimples we saw there
3. We made commitments to act differently
4. We acted differently
5. Our culture changed
Nobody said it was easy.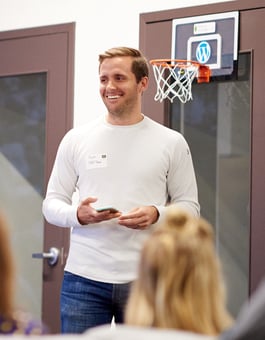 Ryan is a leadership coach to entrepreneurs, the founder of Inside Out Leadership, and a serial entrepreneur. He has helped leaders from dozens of companies design a more conscious life, and make key changes to improve their performance and satisfaction.
Previously, as a 3x founder/CEO, Ryan scaled companies to over 11-million users across 45 states, raised over $20m from leading VCs, built teams of nearly 100 world-class employees, and acquired or partnered with nearly a dozen companies.
If you are interested in accelerating your growth as a leader, reach out to Ryan here. And if you liked this article, you can find more of Ryan's work at Second Mountain Startup, the popular weekly newsletter for purpose-driven entrepreneurs.