Work-life balance. Work-life integration. Separation of work and life. Whatever you want to call it, the peace we find between our work life and our personal life is important.
In LinkedIn's most recent Global Talent Trends release, work-life balance came in at #2 in motivation for candidates accepting a new job. We also continue to see an increase in interest in remote work — which only supports work-life balance that much more.
So if you're one of these people who value work-life balance and are looking for a company that made it intrinsic to their culture, check out this year's best companies for work-life balance.
27 Startups and Tech Companies for Great Work-Life Balance


LeanTaaS
A Santa Clara-based provider of AI software that unlocks healthcare capacity, LeanTaaS uses a "flexibility-first" framework to attract and empower top talent across the US. Most LeanTaaS employees choose where they want to live and work. While some roles are onsite and some hours each day are designated for cross-time-zone meetings, collaborations and communications, employees also set their own schedules and go to the office only when it is most productive for them. LeanTaaS does prioritize team meetups to develop relationships and goals, and encourages employees who live near each other to meet in-person as well. Overall the company sees value in letting employees and teams determine their own best work-life balance, and gives them the tools to do so.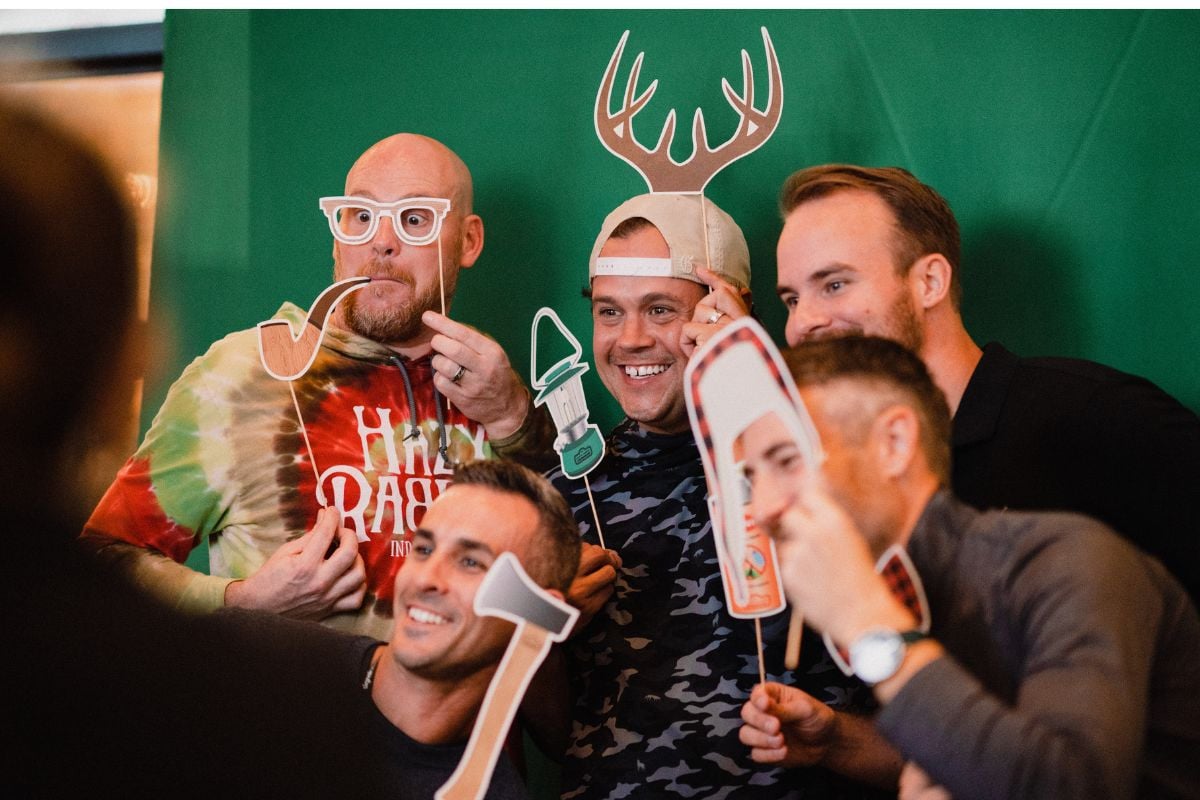 Signal Advisors
Signal Advisors is a Detroit-founded, remote-friendly software startup that helps financial advisors grow their businesses, with the ultimate goal of supporting Americans on their journey to retirement. The company has an open, people-first culture with some amazing benefits, making it a desirable place for work-life balance. Here are just a few of their benefits:
Wellness Stipend

Unlimited Paid Vacation

Paid Health Days

Paid Holidays + Personal Significance Days

Summer Fridays

100% Remote-Friendly



NetWorks Group
This Michigan-based ethical hacking group puts emphasis on work-life balance from the start by having a remote-first team. They also want to respect the needs of their individual team members — cameras are optional for internal calls, and employees are encouraged to teach cybersecurity classes but it's not mandatory for those who may not be comfortable. NetWorks Group also recently added more holidays to help ensure people are taking enough time off on top of their already-in-place unlimited PTO policy.


GreenLancer
Greenlancer is a renewable energy startup based in Detroit, Michigan with a passionate team of diligent, hard workers. But leadership knows what burnout looks like and how fast it can take over a team. For that reason, work time is flexible. Whether it's a surprise summer Friday (which there tend to be many of) or being able to head out a bit early to go to your kid's sporting event or a therapy session — the team works smart, balancing hard work with being effective.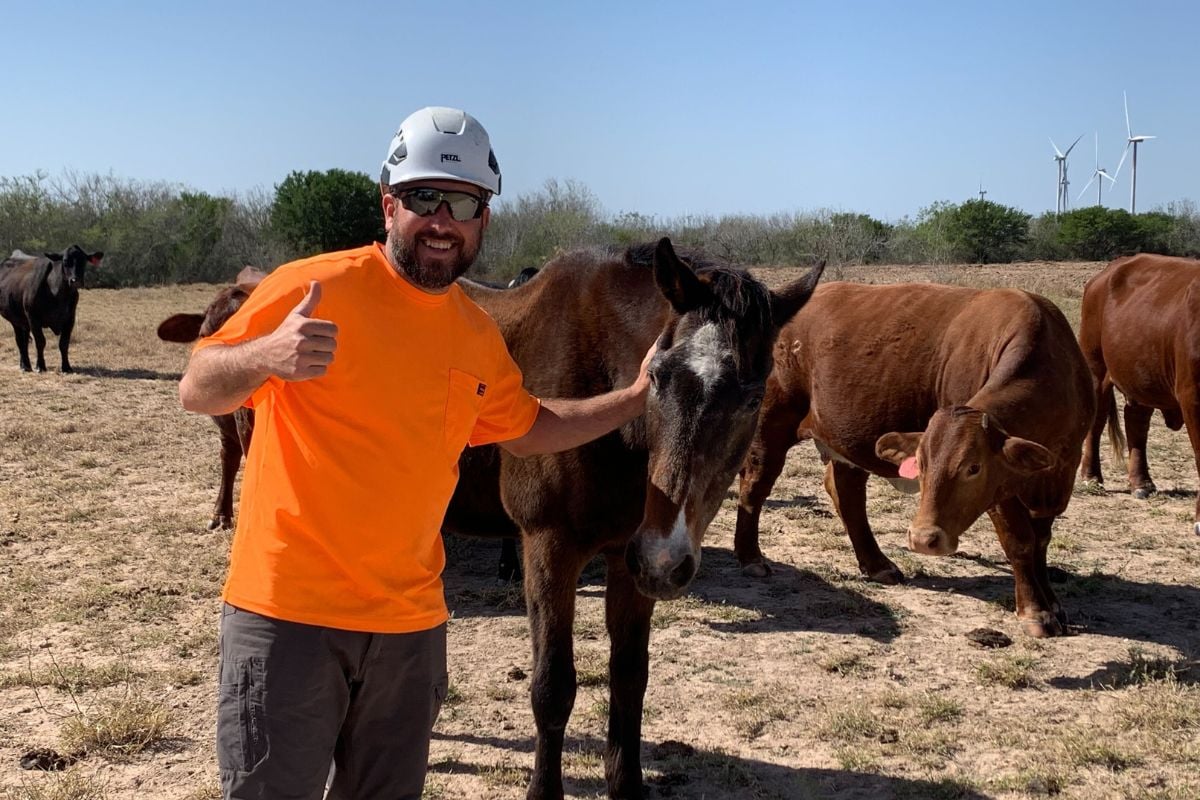 SkySpecs
While SkySpecs does offer the opportunity to come into the office if employees are near any of the six global offices, they are 100% remote and offer flexible work hours. This allows SkySpecs employees to work during their best time. In addition to remote work and flexibility, SkySpecs offers unlimited PTO and encourages employees to take the time they need, whenever they need it, however many times they need to. SkySpecs also encourages balance and wellness by offering an employee assistance program with access to therapy and other additional services to ensure employees are doing well personally, not just at work.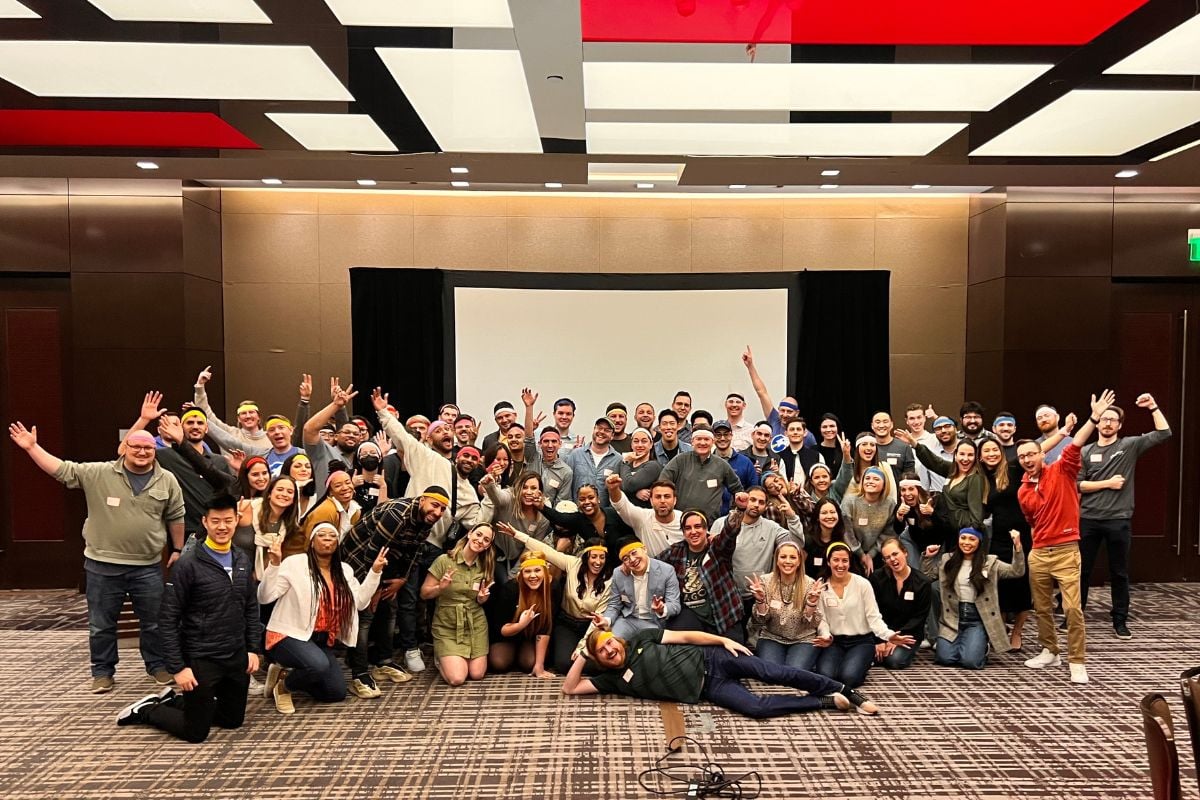 RocketReach
RocketReach, an info-services platform and the de-facto productivity solution for sales and recruitment teams, is dedicated to providing a safe space to achieve work-life balance for their employees. They believe everyone should be able to structure their schedules to accommodate their lives and families. RocketReach also has an unlimited PTO policy that is actually honored. In addition, they have a minimum amount of vacation days you must take — recharging, taking breaks, and taking vacations are fundamental to mental well-being and performance at RocketReach.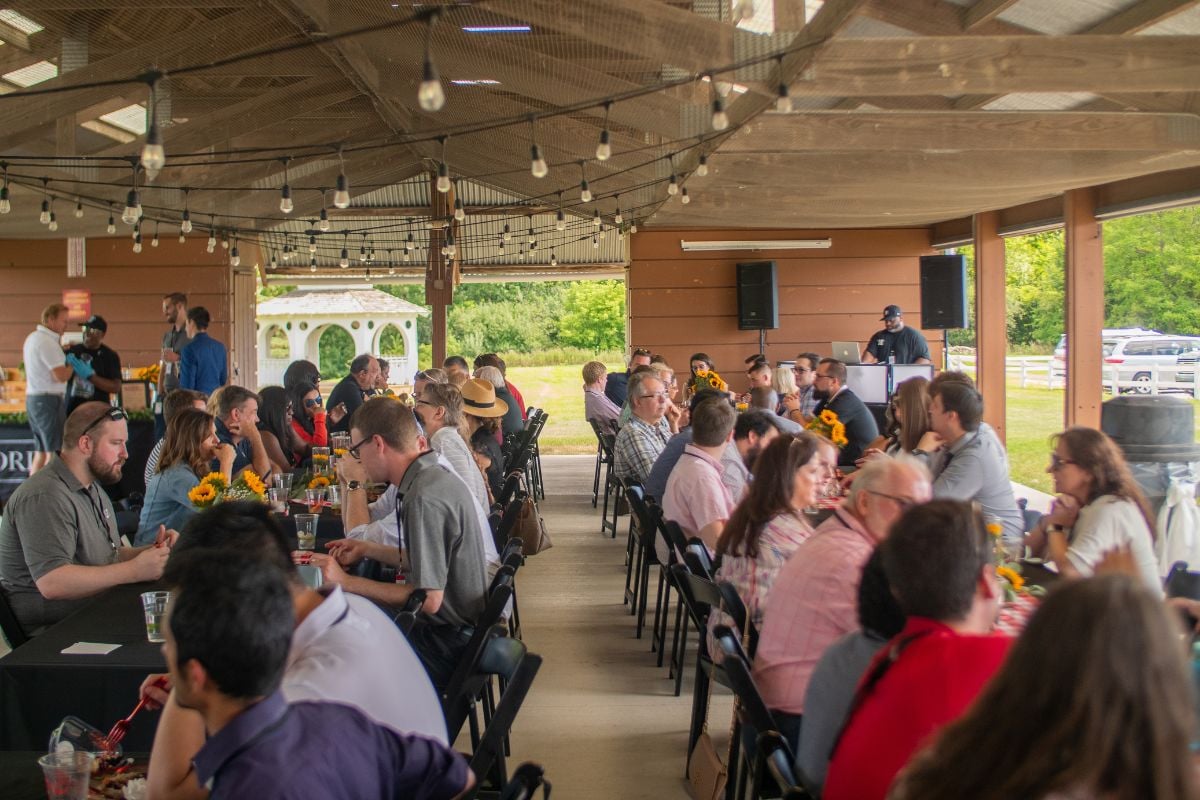 AccumTech
AccumTech believes the investment employees make when joining the team should be reciprocated — that's why their organization offers a wide range of benefits to allow staff to rally around their mission, but also be themselves and enjoy life outside of work. Any decision AccumTech makes that impacts employees is made with intention, which is why they provide multiple benefits and policies to honor their employees' work-life balance:
9/72 schedules – Employees work 9, 8-hour work days and get the 10th day off – your day off is always a Friday, so every other week you have a 3-day weekend!

Core Hours – Employees are expected to be working and available for collaboration from 10:00AM – 3:30PM – how they choose to make up the rest of the 8-hour workday is up to them!

Open PTO – Employees can take as many days off as they see fit.

BrandXR
BrandXR believes when employees achieve a good work-life balance, their production improves. That's why they encourage work-from-home and remote workers. This no-code Augmented Reality platform and award-winning XR creative studio has seen great dedication from their team members with the hours they save on commutes This means more time for family and friends and the ability to recharge and come back to work ready to rock.
Veeva Systems
Headquartered in Silicon Valley with rapidly growing hubs in the Midwest, Veeva Systems is on a mission to help the global life sciences industry develop and bring new medicines to market faster and more efficiently. Here is how Veeva is creating a supportive and empowering work environment:
Work Anywhere – Veeva's Work Anywhere policy gives employees the flexibility to choose to work from home or the office on any given day. Employees can also move within a country, not causing a change in salary.

Offices as Hubs for Collaboration – Veeva is investing more in its offices to create hubs for connection and collaboration that fit Work Anywhere behaviors. These new offices will have private workspaces for focused work and carefully crafted areas for meetings and social interaction.

Flexible PTO – Veeva offers all employees flexible paid time off with an additional week off at the end of the year, known as "Veeva Break".

Fitness Reimbursement – Veeva provides up to $500 annually for fitness and/or mental well-being fees, such as gym memberships, classes, coaches, meditation apps, etc.
Sunshine & Water
Founded by Tom Maxwell and Brad Bell, Sunshine and Water Consulting is a management consulting firm helping companies with their IT and business transformation projects. Work-life balance comes naturally to these founders and it's become part of the DNA of the company. They understand that someone's motivation would be negatively impacted if work came before their passions. It all comes down to this: When the project manager is prioritizing work-life balance, so can the rest of the team. It's gotta come from the top down.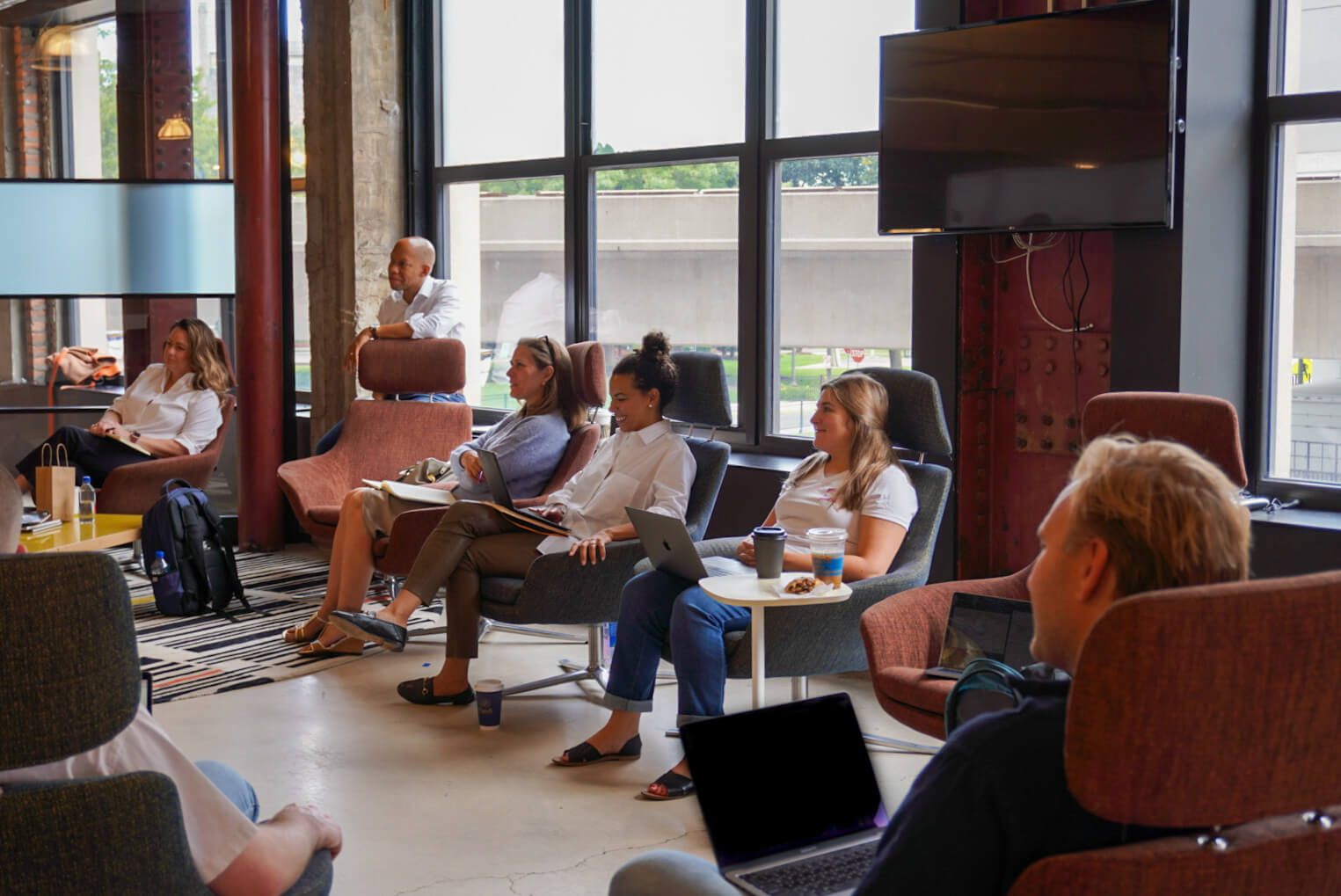 Hush
Detroit startup Hush is the always-on, always-learning comprehensive service that makes digital privacy easily attainable. Hush has a robust PTO offering that includes weeks when the entire company is essentially shut down. This allows people to really relax and recharge because everyone else is doing the same thing.
Dynatrace
Dynatrace, a leading provider of software intelligence, started its Global Wellness Day program to promote work-life balance across the company. Once a quarter, the entire company shuts down and employees have the day to themselves. Some employees spend their Wellness Day with their families. Others play with their dogs or climb mountains or sleep in. Dynatrace CEO, Rick McConnell, spent his time riding 10 miles on his bike. No matter what they choose to do, the point is that employees are unwinding and recharging.
Trustpage
Trustpage, now part of Vanta, is a remote-first, Detroit-founded company on a mission to change the way the world looks at trust in software. On top of working on modern challenges in technology and creating real impact in a growing industry, working at Trustpage is a great opportunity to find work-life balance. Trustpage has incredible benefits to emphasize the importance of work-life balance.
Two week-long breaks a year

One 3-day weekend each month of the year

Unlimited time off

Two team off-site retreats

$50 a month for wellness expenses

data.world
data.world provides a cloud-native SaaS platform that leverages the power of the knowledge graph to make data discovery, governance, and analysis easy. At data.world, the team functions as a remote-first environment with the opportunity for team members to come into the office when they choose. Over 30% of their employees are fully remote outside of the local area where the office is located, but there's no issue here — no one assumes you'll be in the office unless you've explicitly said so! They also offer a wellness and enrichment bonus that can be used on anything employees consider to fall under the category, as well as a stipend for new employees to help them set up their home office.
XYZ
XYZ's people-first culture allows employees to enjoy a balance between work and family. Their Work Anywhere philosophy allows for remote, office, or hybrid work including flexible scheduling; whatever works best for employees. Flexible schedules allow for child pick-ups/care, doctor's appointments, dog walking, errands, etc. The company's benefit offerings also encourage employees to take time off and to fully disconnect during that time off.
Thyme Care
Thyme Care is a personalized care team helping you through your cancer journey. As an employer, they recognize the benefits of a hybrid company and culture and how it enables them to hire the best talent. It offers the team flexibility and unprecedented work-life harmony. Additionally, the team enjoys plenty of events, team off-sites, lunches, and happy hours — they believe in building a community, not just a company.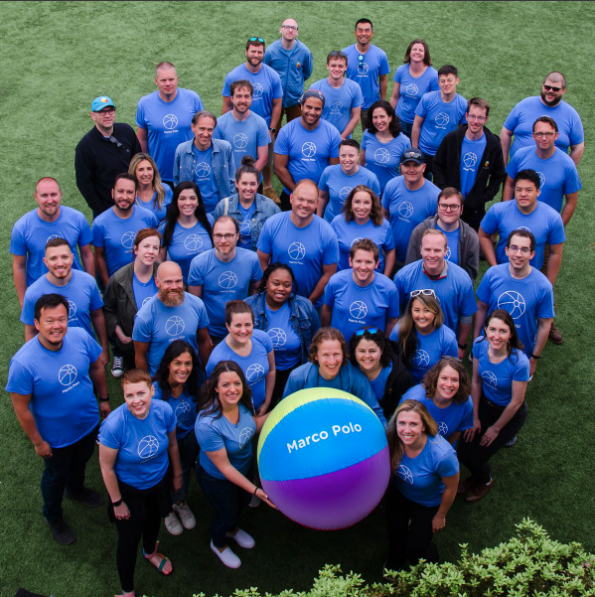 Marco Polo
Marco Polo is a small, fully-remote team that cares about working joyfully and creating an impact in the world. They work hard at building an amazing product, and just as hard to create a joyful culture of empathy, trust, and purpose. Each Marco Polo employee is encouraged to take advantage of their unlimited PTO policy and self-care days (1 per quarter!), and they recently expanded the company calendar to include two additional holidays. Marco Polo strives for work-life integration and empowering employees to tailor their workdays to best fit their lives.
Swoop
Swoop supports their "Swoopers" work-life balance in a variety of ways. All Swoopers have the opportunity for remote or hybrid work and flexible scheduling. Swoop offers unlimited PTO with a minimum of three weeks required, so people actually take time to recharge. The Swoop guiding principles include - authenticity, embracing change, taking ownership, nurturing yourself, and transparency. They are constantly looking for new ways to invest in their professional and personal learning and growth.
Pocketnest
As a wellness brand, Pocketnest believes work-life balance is core to who they are and what they are trying to accomplish. Pocketnest was created to bring financial wellness to the masses. With a social cause at the heart of the business and with a servant leadership mindset, the team has built the startup on the core belief that people matter. With a people-first approach, they believe mental fitness is just as important as physical (or financial!) fitness and operate their business accordingly.
Integral
At Integral, work-life balance takes form in a fully remote working environment where benefits are king. Things like professional coaching, fitness membership reimbursements, time off, and paid volunteer time to serve the community are the natural ways they value work-life balance. Integral supports its employees by supporting their personal lives!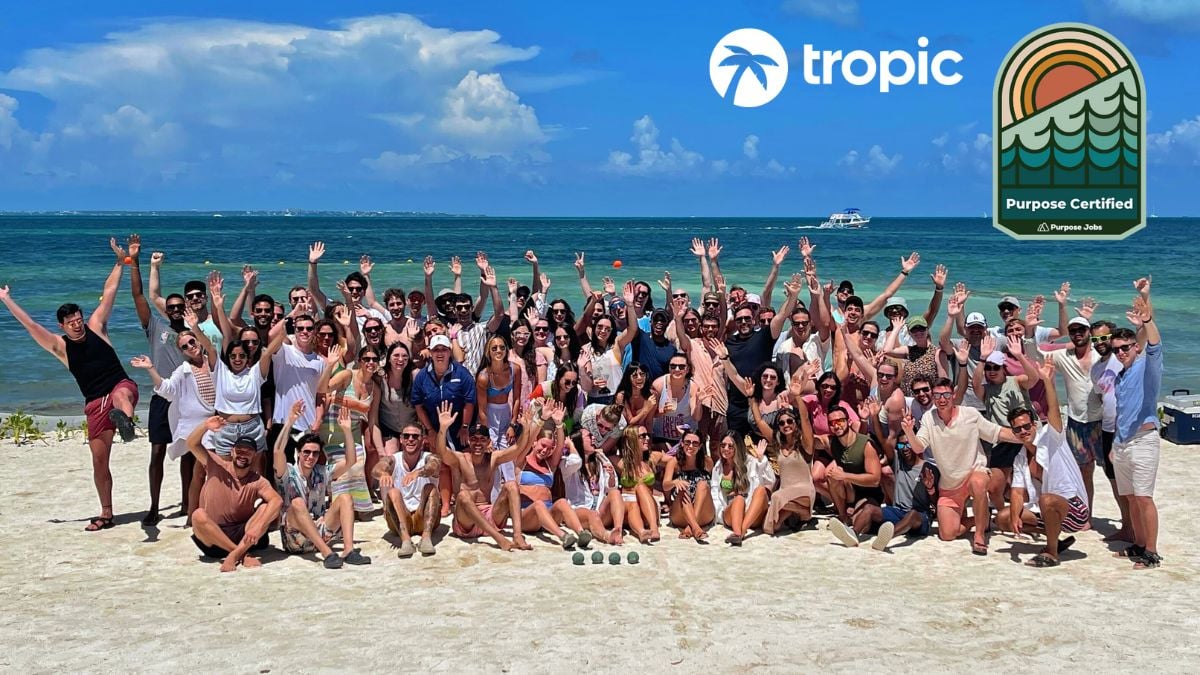 Tropic
At Tropic, they believe in providing the best care for their employees and offering them the options that work best for them. They offer unlimited vacation and hope that employees take a minimum of 10 days off per calendar year. Tropic considers vacation time to be true vacation, which means that team members are not expected to be working, checking or responding to work emails, or being on-call. They also offer mental health support via the app, Talkspace at no cost to the employee, as well as the app Calm, to help employees unwind. Wednesday afternoons have been deemed "Deep Work Wednesday" to give everybody a big block of time to do focused, heads-down work free from meetings or other interruptions and to help manage stress.
Coterie Insurance
Coterie Insurance is on a mission to build a world-class team to bring speed, simplicity, and service to small commercial insurance. Coterie is an employer of choice by offering great benefits to its team members, aka Coterians. Coterie offers unlimited PTO, fully paid health, dental and vision premiums, a fully remote team, flexible schedules, annual educational stipend spending, and much more.
Seamless.AI
Seamless.AI offers their employees ample vacation time to spend away from work, focusing on their personal life. They are a 100% remote-first company, and will never force its employees back in the office. In recent years they've facilitated "Summer Fridays" where each employee had the option to log off early on Fridays between Memorial Day and Labor Day to enjoy long summer weekends. To support mental health in achieving work-life balance, they provide a free subscription to Headspace to every employee as a way to promote mental health and wellness. With this subscription, employees have access to mindfulness techniques, guided sleep sessions, beginner-friendly meditations, and more, throughout their day.
CoverMyMeds
This Columbus-based startup believes you should "work in a way that works for you". CoverMyMeds gives flexibility to work from home — provided employees meet the requirements of their role. They embrace the future of work and encourage an "office as a destination" mindset. At CoverMyMeds, you're never a cog in the wheel. You're a person with priorities — family, friends, and free time included.
Protective
At Protective, which offers insurance and investment products to help customers protect their futures, work-life balance comes at the value of being you. The Protective team is dedicated to helping team members navigate work and life priorities with in-office amenities, virtual resources, and comprehensive benefits. They believe that when their employees are healthy and happy, the overall work environment is improved.
TransUnion
TransUnion provides total credit protection all in one place from credit alerts, credit reports, and credit scores. With people as one of their core values, their internal team is treated with respect and support when it comes to work-life balance. With benefits like flexible time off, paid volunteer time off, corporate volunteer events, commuter benefits, 10 paid holidays & 2 global mental wellness days off, TransUnion truly is putting their people first.
Automattic
With a remote workforce scattered across the globe, Automattic dedicates its culture to creating work-life balance. They lay it out plainly that working for them won't be your typical WFH job. They allow their employees to work from anywhere. And because they are everywhere, their team is pretty much active 24/7 — which means you can work when is best for you. It's about producing good work over the time spent doing it and meeting an office-hours quota.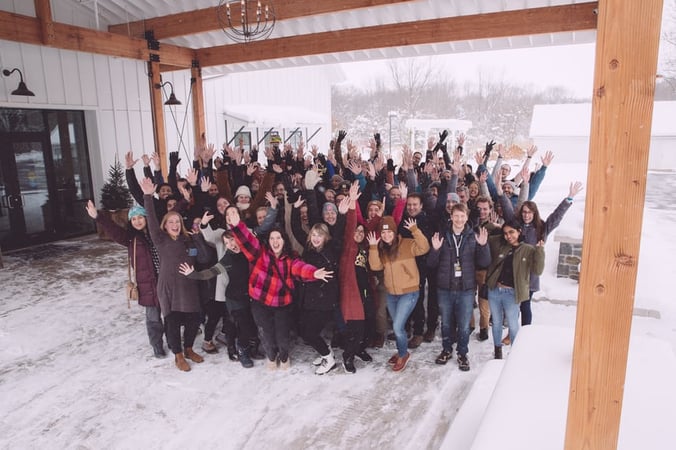 Atomic Object
At Atomic Object, they believe strongly in the benefits of working at a sustainable pace. They know it's important to have time outside of work for professional development, hobbies, family, community, friends, exercise, etc. — so they've designed a team for every project with the forty-hour pace as the foundation for how work should occur. Even Atomic's financial model is built on Atoms working a sustainable pace of forty hours a week. This mindset is often shared when they review their financial results and discuss how this drives success.