The Midwest region — and beyond — is home to many excellent startups and tech companies. Gone are the days of leaving home to find a great career in tech on the coasts.
Many emerging tech hubs are growing and providing more and more opportunities for people to find fulfilling and fantastic careers in tech. Thanks to community organizations like Jobs Ohio or Ann Arbor SPARK — which helps support companies by fundraising facilitation, internship placement, HQ expansions like KLA's gorgeous center in Ann Arbor, as well as marketing and sales assistance — these emerging tech hubs are becoming some of the best places to work.
If you're a software engineer looking for major growth in your next role, check out these 13 companies in the Midwest or working remotely. They support engineering development, provide amazing learning opportunities with cutting-edge technology, and work with employees to help them achieve their goals.



Stay up to date on the latest job opportunities, news and events
Startups & Tech Companies Great For Software Engineering Growth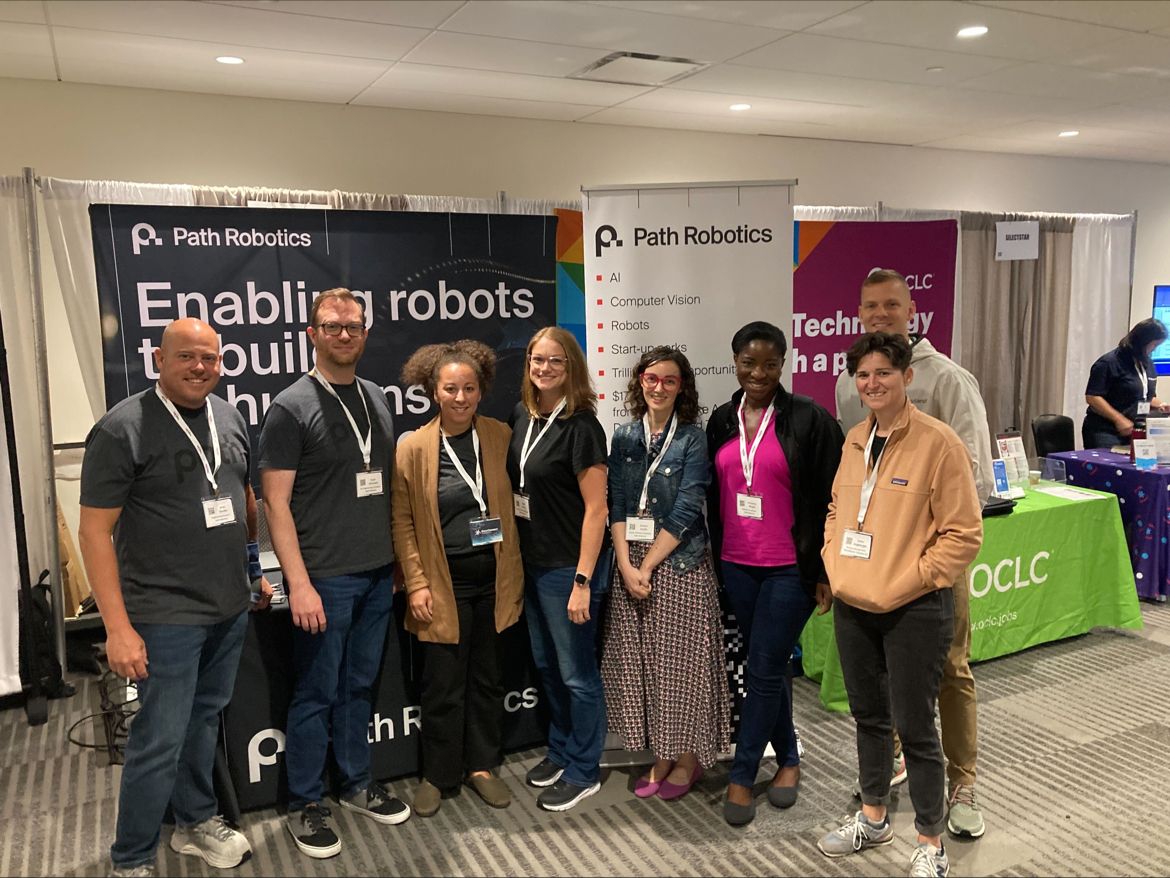 Path Robotics
Path Robotics, a Columbus-based company building autonomous welding robots, offers an exceptional environment for software engineers to flourish and expand their skill set. At Path Robotics, software engineers are given a remarkable level of autonomy, empowering them to drive innovation and contribute significantly to cutting-edge projects. The company's dynamic nature provides engineers with unparalleled exposure to a diverse range of disciplines, including computer vision, robotics, and machine learning. This cross-functional collaboration not only fosters holistic growth but also encourages the exchange of knowledge among teams. Working closely with a group of highly skilled engineers, software engineers at Path Robotics receive unwavering support for their professional development, facilitating continuous learning and refinement of their craft. Moreover, the opportunity to delve into the captivating realm of real-time robotics amplifies the excitement and impact of their work, making Path Robotics an ideal breeding ground for passionate software engineers eager to make their mark in the ever-evolving landscape of technology.
PassiveBolt
Ann Arbor-based PassiveBolt is building a pioneering, decentralized identity platform that introduces cryptographic attestations for unlocking secure spaces. The company is committed to fostering an environment that empowers software engineers to thrive and reach their full potential. The team embraces a dynamic work environment with small, agile teams that encourage collaboration and innovative problem-solving. Each team member plays a vital role, contributing to meaningful projects that drive our mission forward. The company's culture, which prioritizes autonomy and empowerment, gives software engineers the freedom to explore their ideas and take ownership of their work. To help employees learn and grow, PassiveBolt offers dedicated budgets and resources to support continuous professional growth, encouraging their engineers to stay at the forefront of the latest technologies and industry trends. Additional resources like mentorship and a culture of feedback help engineers learn and grow. Plus, PassiveBolt is at the forefront of self-sovereign identity and access control solutions. Their engineers work on cutting-edge technologies, tackling complex challenges that redefine the physical access control industry. They also have the unique opportunity to collaborate with industry experts and leaders, gaining valuable insights and expertise from those who are pioneers in the field.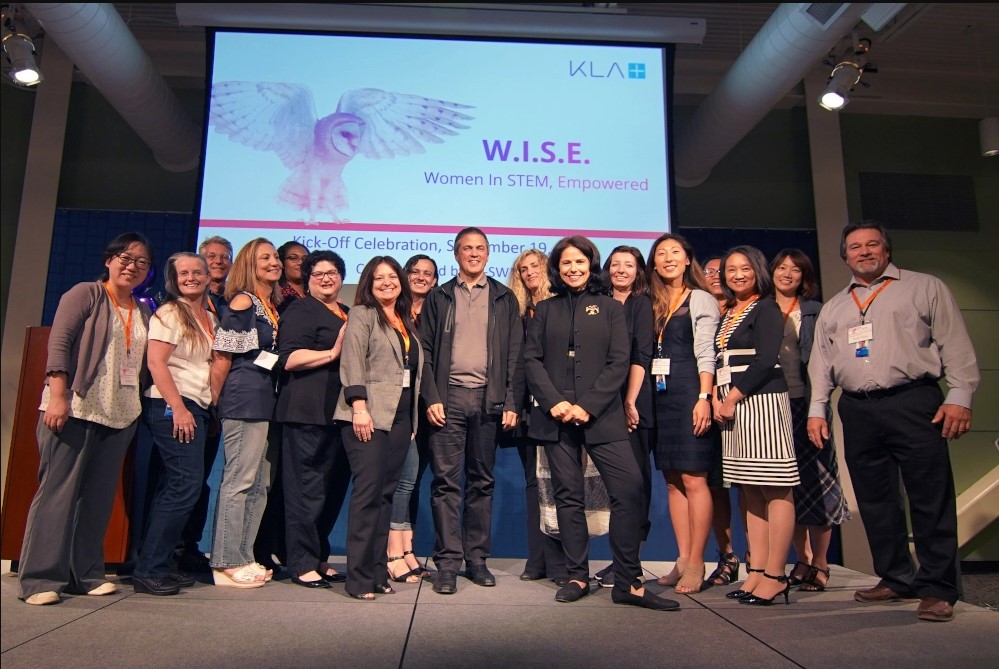 KLA
At its second global headquarters in Ann Arbor, KLA is building and adapting cutting-edge technologies to serve the semiconductor industry. The team works in a multi-disciplinary environment that is technically challenging, inspiring and rewarding. They offer ongoing professional growth and career development. Many members of the team have been at the company for many, many years because it has offered upward mobility and an ongoing chance to work on the latest technologies.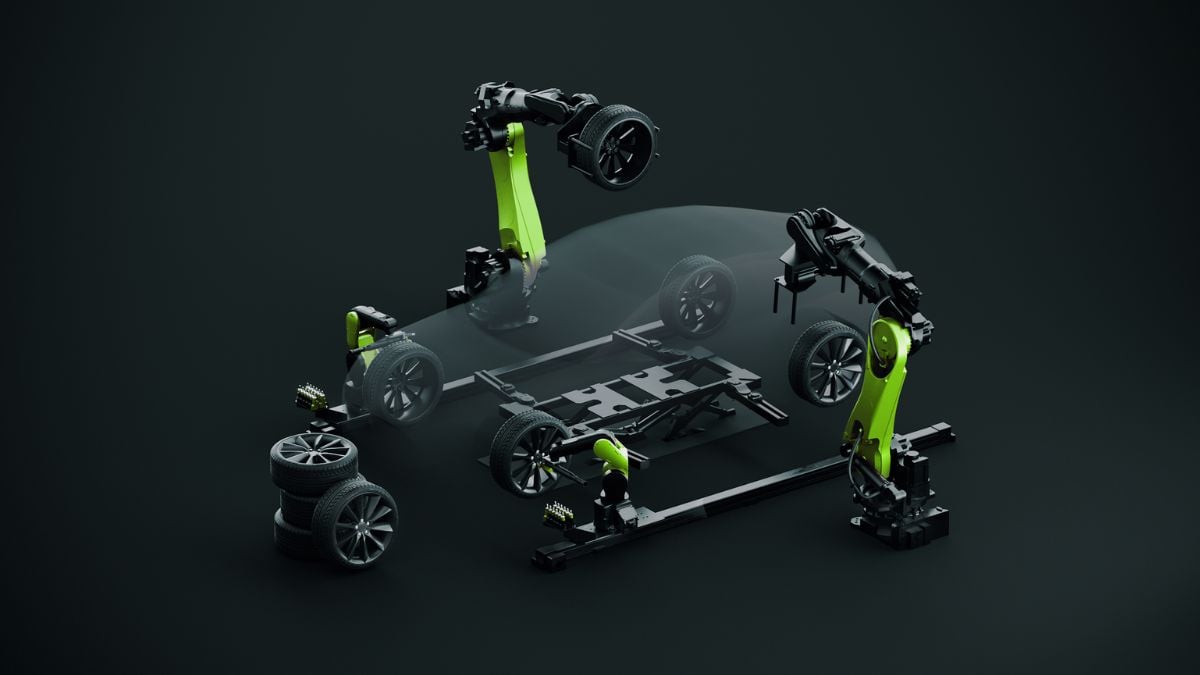 RoboTire
RoboTire, a rising Detroit startup building autonomous robots that change tires, is a fantastic place to grow your software engineering career. They have many programs that support engineering development and growth, such as their internship program and Innovation Fridays, days when people can work on anything they'd like to, as long as it has some value to RoboTire. It provides a space for people with big ideas to pursue them and work creatively. Innovation Days support individual development and growth. Because robotics is a newer and growing field, it can be challenging to find legacy people in the industry, so RoboTire has created a translation system that allows the team to write 90% of code in a newer language like Python, which decreases the barrier to entry for robotics. This has enabled a lot of people to break into the robotics industry, work hands on, and grow from there.
DaySmart
DaySmart is an Ann Arbor tech company that provides customers with the tools they need to run and grow their businesses via a flexible and reliable software platform. With 20 years of experience under its belt, the company has created a collaborative, productive, and respectful environment that provides great opportunities for genuine growth. Here's what a software engineer, Nisha Modi, said about working at DaySmart: "I love having the opportunity to work with great people. Our engineers are smart, innovative, and collaborative. When I was a developer I liked having the chance to learn different technologies. We encourage developers to be full-stack, so that meant I got to learn how to build user-friendly front ends using Angular, get deep into the logic of the backend using C# and .NET, improve my script writing skills by making database scripts, and learn about cloud engineering in AWS. I really like that teams have some degree of freedom to be self-directed, own their development strategies, and tweak their agile processes to find what works best for them."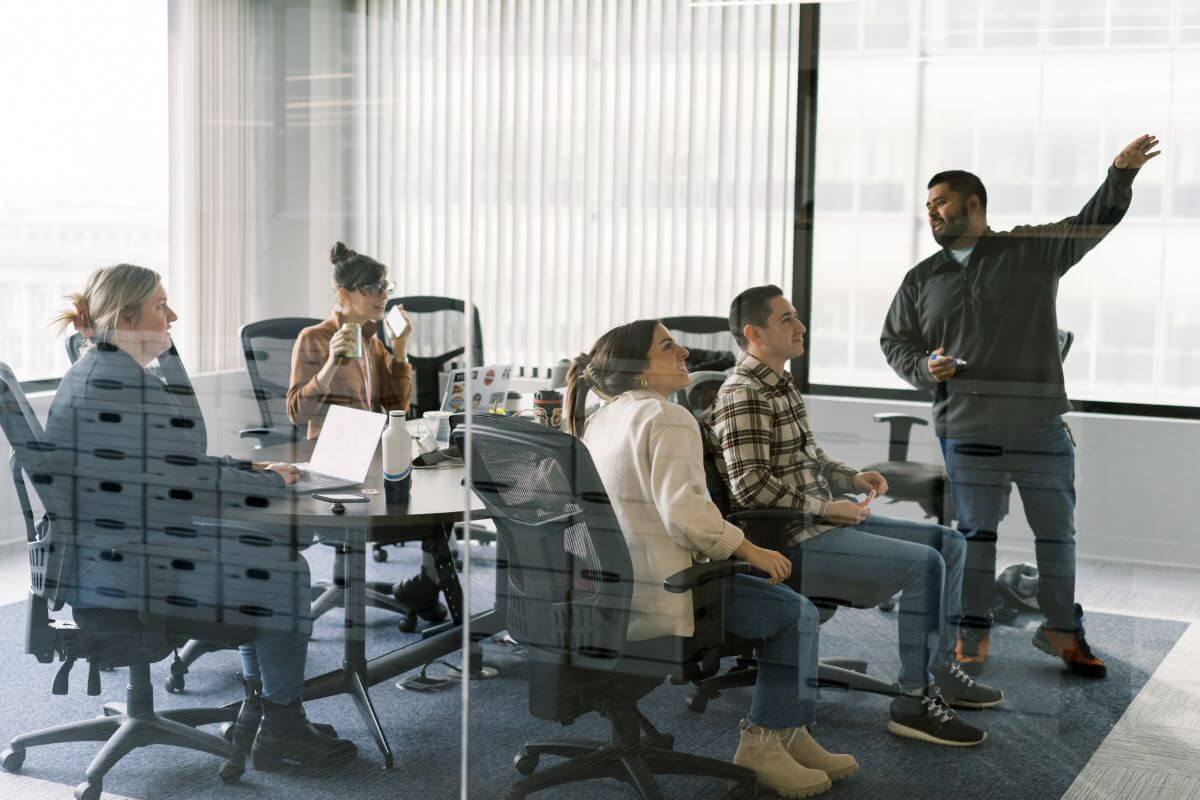 Upright
Upright (previously Fund That Flip), is a real estate fintech startup based in Cleveland and New York. Manager of Platform Engineering, Vitor Lobao, said that small teams, autonomy, mentorship and feedback have all contributed to the team's growth and development as software engineers. They collaborate with compact teams and maintain minimal bureaucracy within the development process, deploying code on a daily basis. Engineers have a major voice on the team, they're part of the solution, not just execution. For all full time employees, Upright offers a learning and development stipend, which allows team members to continue stretching their skill sets and contributing at even higher levels. Highly experienced individuals on the team help facilitate rapid personal growth through mentorship, collaborating with you to comprehend your aspirations and assist you in steering your career in your desired direction. A culture of feedback — in a manner that avoids assigning blame and recognizes that errors are a natural part of the process — help team members learn and ultimately evolve into a more accomplished engineer. And you can't forget the opportunity you have at Upright to work on cutting edge technology. They leverage modern technology stacks and frameworks, affording you the chance to engage with and explore each one of them: AWS serverless stack, GitHub workflows, Ruby on Rails, TypeScript, React, Next.js, and a host of other exceptional tools. Upright engineers also have opportunities to work with people high up in the field and learn from those around you.
NetWorks Group
Founded in Ann Arbor and operating remotely, NetWorks Group is an ethical hacking firm, providing high quality services that simplify complicated security and infrastructure issues. Because it's their job to stay ahead of cyber criminals, engineers at NetWorks Group have to constantly stay current on the latest threats and security trends. The ethical hacking team at NetWorks Group is dedicated to innovation and educating themselves on a daily basis through a myriad of resources — RSS feeds, following social media influencers in their field, industry experts, and their own individualized research. They also spend a lot of time learning from each other: NetWorks Group has a mentorship program in which new ethical hackers participate in a rigorous 6-week training to get them as prepared as possible for the real deal.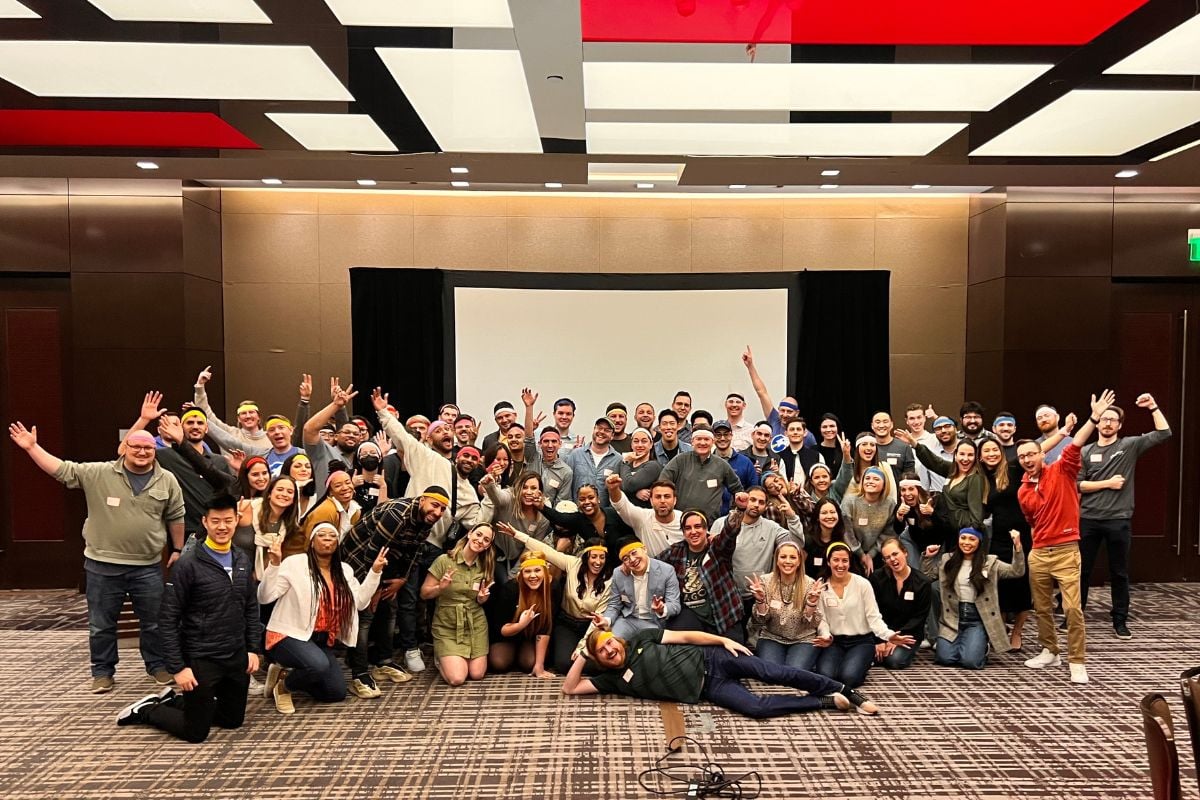 RocketReach
RocketReach is on a mission to connect professionals to new opportunities, powered by the largest and most accurate contacts on this planet. With a small, remote-friendly team, RocketReach engineers are working on high-impact projects that genuinely change the quality and direction of the product and business. Software engineers at RocketReach have true end-to-end ownership of their projects and have the freedom and autonomy to tackle challenging problems and approach problem-solving in whatever way they prefer. In addition, the company offers a learning and development budget for each engineer annually. They've seen engineers use this for investments like bootcamps, conferences, and technical e-books. The engineering team is mostly seasoned and senior, but also has newer mid-level and junior talent. Mentorship and learning from other senior, top-tier talent allows all engineers to accelerate their learning and development. With a low-ego and highly collaborative culture, RocketReach engineers are able to share knowledge and constantly learn from those around them.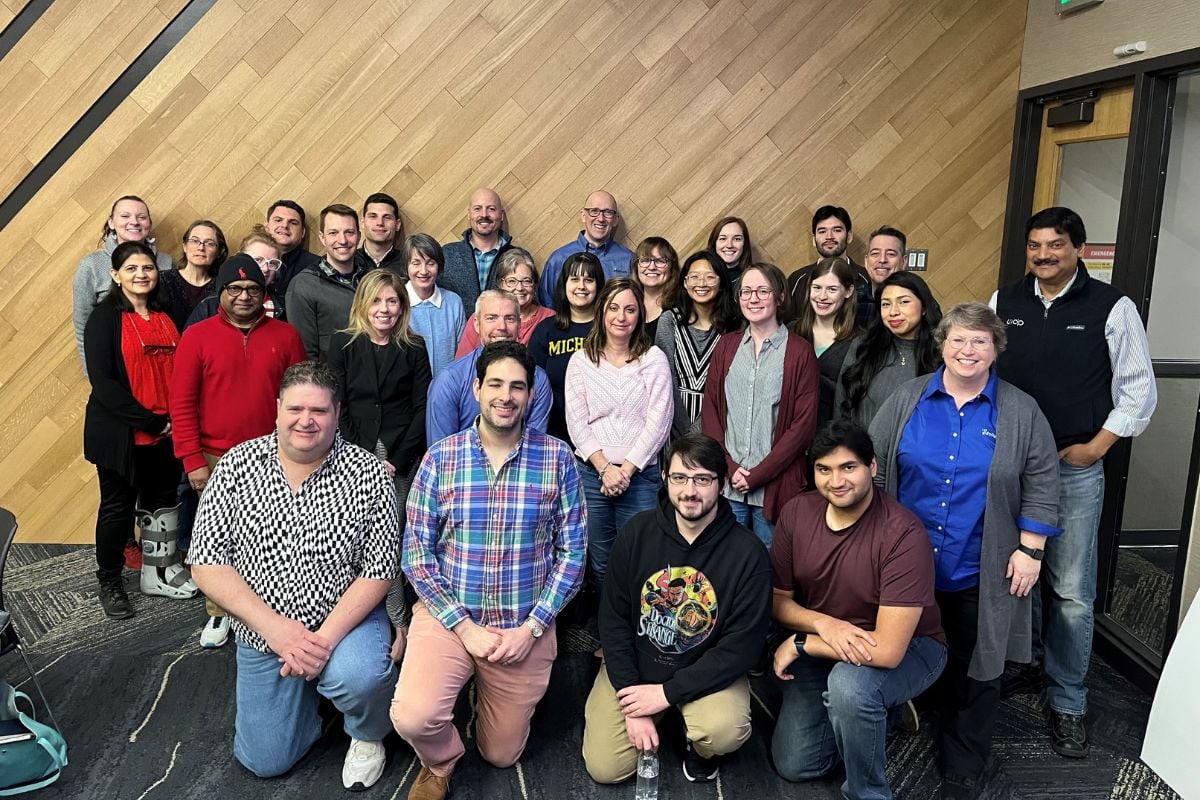 InfoReady
InfoReady, an Ann Arbor tech company, is the all-in-one platform for higher education's selection and approval processes. Software engineers at InfoReady are given a wonderful opportunity to learn and grow while directly influencing the product. Their small but tight-knit team works together to solve the trickiest problems as they prioritize client success. Everyone gets exposure to all aspects of product development. As the company grows and product needs change, InfoReady team members can choose their own adventure into new teams or choose to specialize. The company has also supported young developers as they move from internships to working full time at InfoReady, like Holly Vargas and other young women breaking into the tech industry.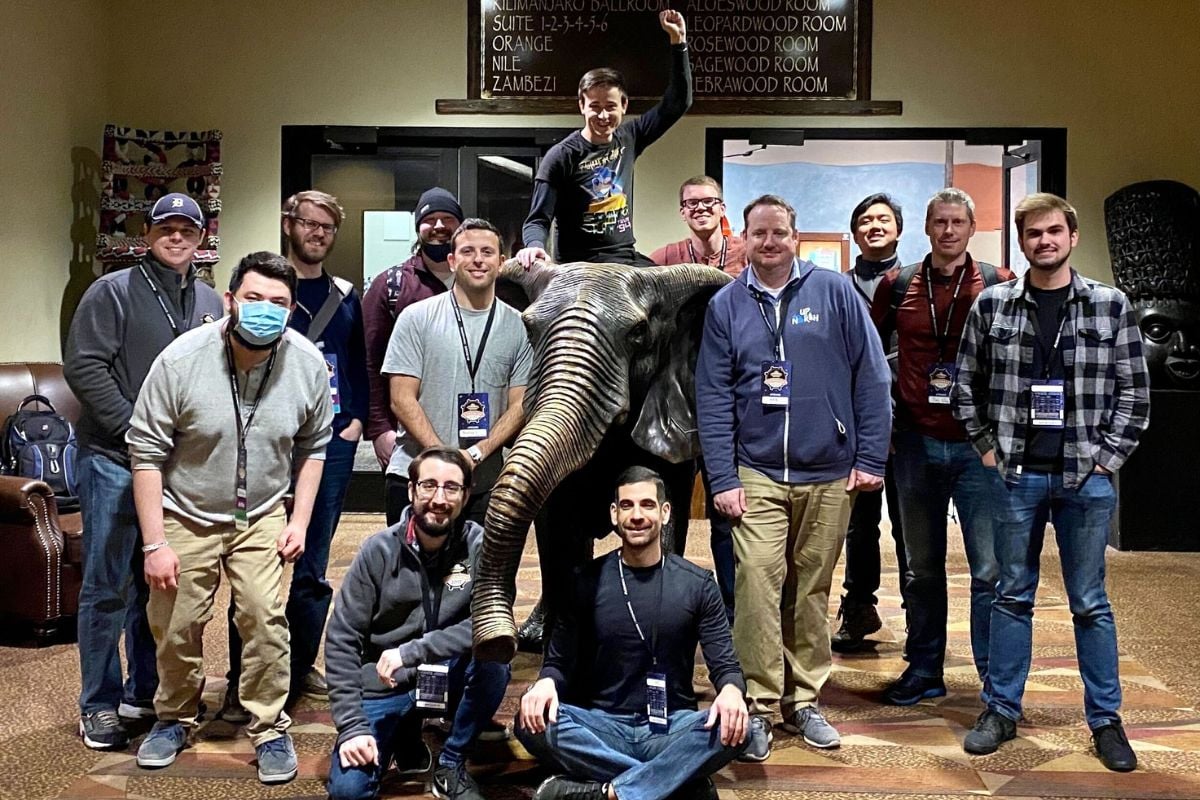 AccumTech
Another wonderful Ann Arbor tech company, AccumTech builds custom technology for Blue Cross Blue Shield of Michigan, helping simplify the data exchange process for healthcare service providers. Software developers at AccumTech are divided into four small teams (a team lead with four to five additional software developers), which gives everyone a chance to make a real impact. A day in the life of a software developer at AccumTech involves a lot of hands-on work with the software, and the freedom to work heads down on their code. In addition to lunch-and-learns and everyday knowledge sharing, the dev team also attends CodeMash in Sandusky, Ohio. While managers help the SCRUM/Agile process run smoothly, developers enjoy a lot of autonomy on the team. And it's led them to have great exposure and make a real impact.
GreenLancer
GreenLancer is a tech company based in Detroit, changing the solar, telecommunications, and EV charging industries for the better. Working at GreenLancer not only means getting the full picture, it means joining a team dedicated to growth and development as well. Being a member of the GreenLancer team allows individuals true autonomy to make decisions, learn everything they can, and ultimately make a huge impact on the bottom line. All with support from dedicated leaders, like Matt Rea, who is focused on professional growth and maintaining a great culture for the team.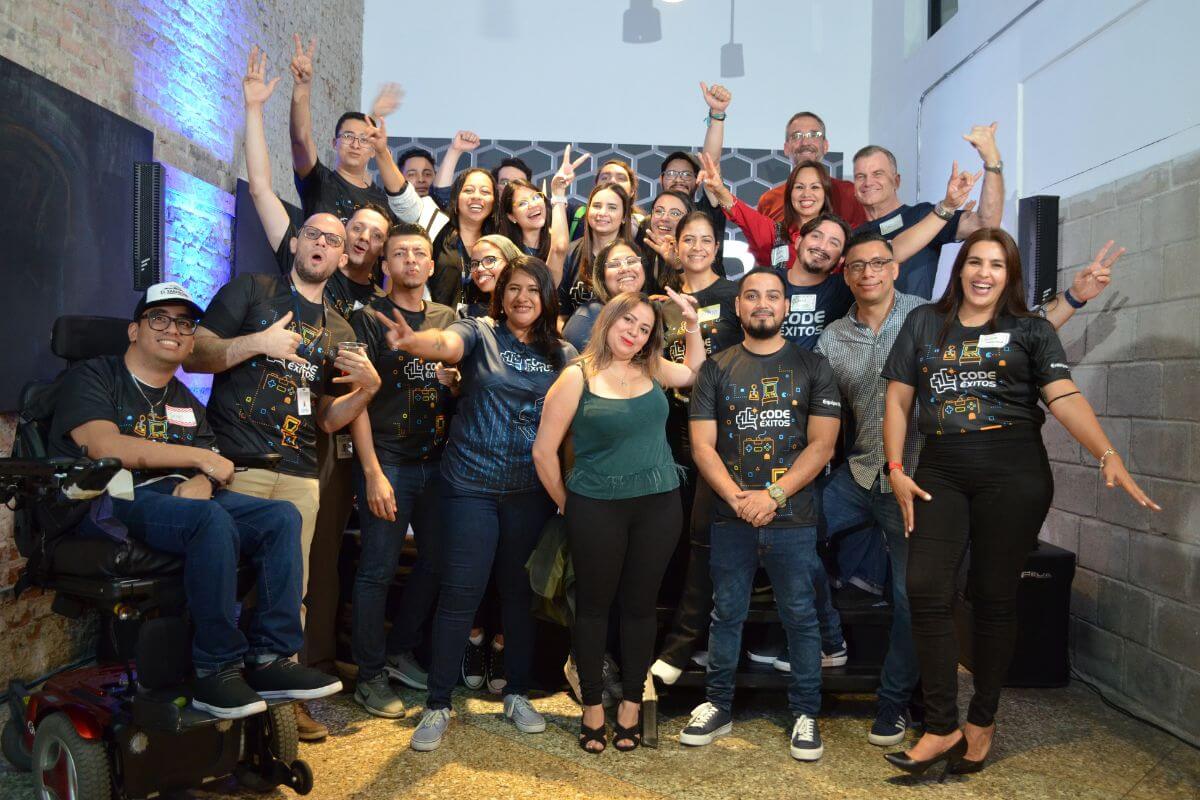 CODE Éxitos
CODE Éxitos is a purpose-driven company that helps entrepreneurs and innovators design, build, and launch world-class digital products. The team at CODE Éxitos is committed to the growth of successful teams that make an impact in the world by building innovative digital products. To support and work towards this goal, the leadership team makes it a top priority to foster an environment of continuous learning. Their culture prioritizes autonomy, giving engineers the freedom to explore and take ownership of their work (no micromanaging here). A culture of feedback helps the entire team grow and improve. Plus, there are opportunities to work with people high up in the field and learn from those around you, in addition to more traditional learning and development resources.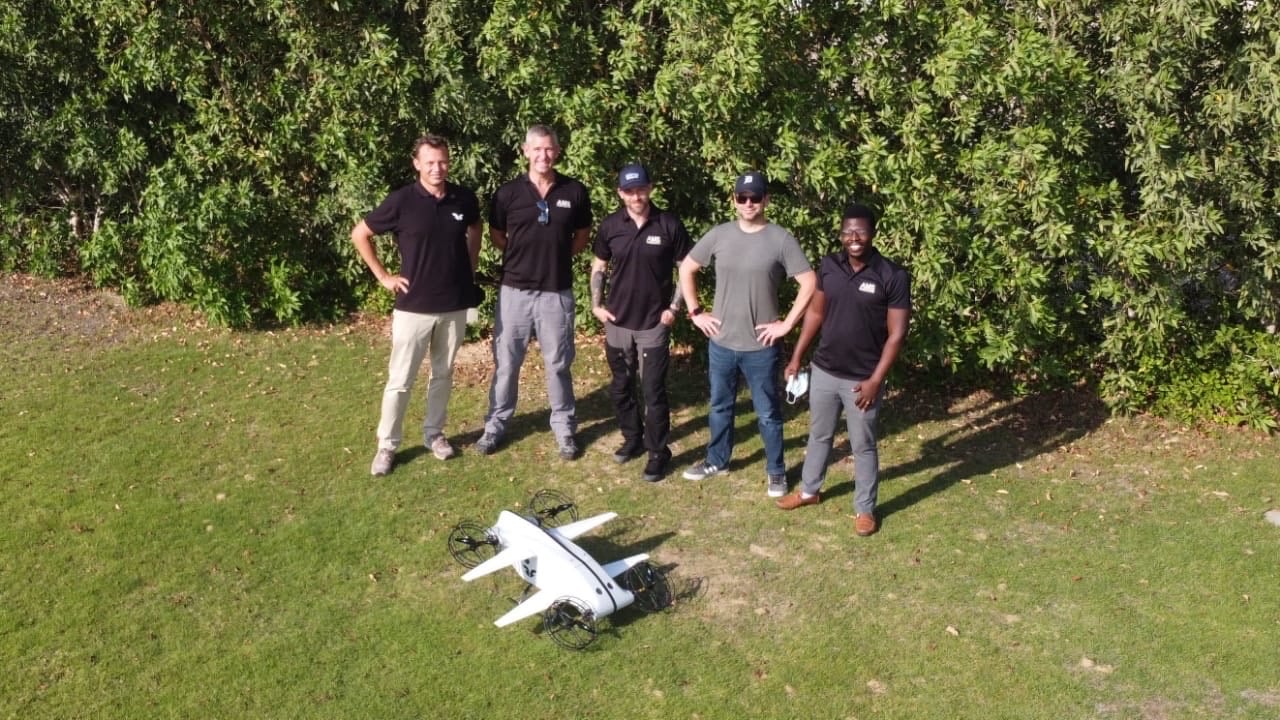 blueflite
Blueflite is a B2B tech company developing a world-class platform for aerial delivery of industrial cargo for the energy industry. As a small team in growth mode, everyone on the blueflite team is an initiator, eager to acquire new skills, and take ownership of their projects. That also means there's a lot of freedom and responsibility, and everyone works in a flat hierarchy. Working on technology of the future, today, blueflite is a great place to work as an engineer and watch your career lift off.