New year, new you! We've been hearing this sentiment a lot in the past few weeks and have probably heard it every year since we can consciously remember. Many of us take time at the end of each year to establish goals for the new year — and many of those goals are wellness-focused.
In fact, the top 3 new year's resolutions for 2023 all have to do with a healthier lifestyle. Depending on what that means, that could be exercising more, eating healthier, or specifically losing weight.
These resolutions can take a lot of work — over 40% of people fail before February! A lot of this has to do with how hard it is to create new habits, especially if you feel like you don't have the time or the money.
That's why working for a company that has built-in wellness programs and stipends is so important! Not only does it say your employer values wellness in a way that encourages you to pursue it, they want you to do so with little stress about time and financing.
So we're highlighting some great companies in the Midwest that offer wellness programs so you can work for someone who wants you to succeed in those health-related resolutions!
Companies with Employee Wellness Benefits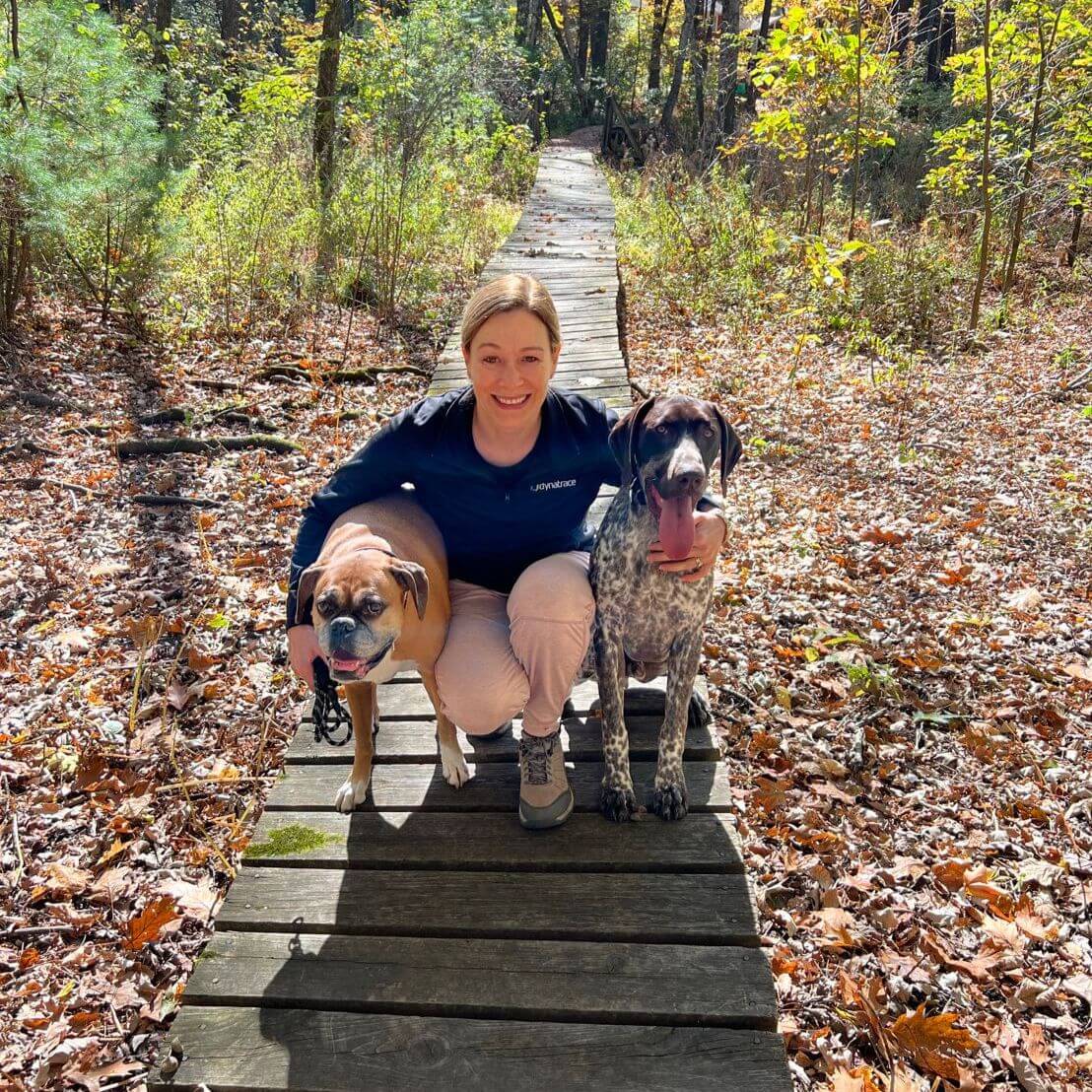 Dynatrace
Dynatrace exists to make software work perfectly. Their platform combines broad and deep observability and continuous runtime application security with advanced AIOps to provide answers and intelligent automation from data. On the wellness side, Dyantrace has Global Wellness Days in which the entire company shuts down to give people true time off — time to do whatever they want, including the gym, time with family, or even getting their nails done.
Signal Advisors
Signal Advisors is on a mission to solve the retirement crisis. About 69% of Americans do not work with a financial advisor today and only a quarter of Americans have a financial plan. Signal is reimagining a 60-year-old industry — bringing new technologies, comprehensive services, and an inspired vision to financial advisors. Signal's wellness program provides a $1,200 annual stipend for team members to use toward their mental and physical well-being. This could be used for a gym membership, therapy or counseling, childcare, exercise equipment, meditation apps, and more.
Physna
Now based in Columbus, Physna is a startup on a mission to empower human creativity by connecting the physical and digital worlds. They do this by automatically creating a searchable catalog of all your 3D models, parts, and even parts within those parts based on your models' unique geometry. Physna gives their employees a monthly wellness budget and work-from-home stipend.
Trustpage
Trustpage, now powered by Vanta, is a remote-first, Detroit-founded startup on a mission to change the way the world looks at trust in software. The company offers two week-long breaks a year. In addition to these two weeks, Trustpage has one 3-day weekend each month of the year, unlimited time off, and two team off-site retreats. Trustpage also gives each employee $50 a month for wellness expenses and employees have used this money to cover meditation subscriptions, gym memberships, and even meal delivery services.

KLA Ann Arbor On-Site Gym
KLA
KLA is committed to providing opportunities for employees to get involved in their own health, become more active, participate in community events and lead healthy lifestyles.
Their well-being platform, Virgin Pulse, provides access to fun and engaging content enabling you to take control of your health and establish/maintain healthy habits that can last a lifetime. They also offer virtual fitness classes, personal training, and company-wide fitness challenges throughout the year. The KLA Ann Arbor campus has a fitness center with top-of-the-line equipment, in-person group exercise classes, personal training, and spectacular views!
Loop
Loop is a tech company that helps Shopify's best brands optimize return costs, retain more revenue, and prevent return losses. They believe their cost-saving returns technology helps brands on their path to profitability. As a fast-growing tech company, Loop offers a challenging, collaborative startup environment that's also exciting. Loop has many great benefits and values being human-first. That's why they prioritize physical wellness, emotional wellness, financial wellness, and flexibility for employees.
Autonomic
Autonomic is a software company based in Silicon Valley with offices in Detroit, Toronto, and Shanghai. Autonomic created the Transportation Mobility Cloud (TMC) which simplifies how developers interact with complex, software-driven connected vehicle systems. Autonomic is one of the best places to work in Detroit because of its supportive team and amazing learning and growth opportunities. People at Autonomic also enjoy flexible working options, generous funding for learning and development, a culture that encourages wellness — and supports it with a wellness stipend, meditation and fitness classes, and Autonomic Wellness Days!
T-CETRA
Columbus-based financial tech company T-CETRA is on a mission to bridge the digital divide. T-CETRA's payments platform, VIDAPAY, turns cash payments into cashless transactions, making sure the underbanked and cash-preferred don't get left behind as society moves forward digitally. Wellness looks different for each person which is why T-CETRA's generous wellness stipend allows you to apply it to meet your unique needs. Whether that means taking advantage of their customized wellness challenges, participating in streaming wellness classes, or utilizing their Growth Reimbursement of up to $800 per year to take that art class you've always wanted to take, T-CETRA helps employees make life "work" in a way that feels good to them.
Vouch
Vouch is an insurtech company based in San Francisco with an office in Chicago. Their platform offers business insurance for high-growth companies. Vouch itself is a high-growth company, having just raised $90 million with a $550 million valuation. On top of competitive pay and insurance, Vouch has some additional great employee benefits and perks, including a wellness allowance, monthly Doordash credits, and unlimited PTO. That's time back to reach those goals!
Duolingo
Duolingo, the language learning startup, is a top tech company in Pittsburgh. They're on a mission to make learning a language free and accessible to all. They are also one of the best places to work, providing their employees with an on-site gym and massages and lunch prepared daily by in-house chefs to help keep people on track!
Circadian Risk
Circadian Risk is yet another player in the Ann Arbor security startup ecosystem along with well-known companies such as Duo Security, Censys, and Blumira. Circadian Risk uses software to help organizations assess and mitigate risks from internal threats, active shooters, cyberattacks, and failing security cameras. In regards to wellness benefits, Circadian Risk offers unlimited PTO and vacation, as well as health and wellness credits.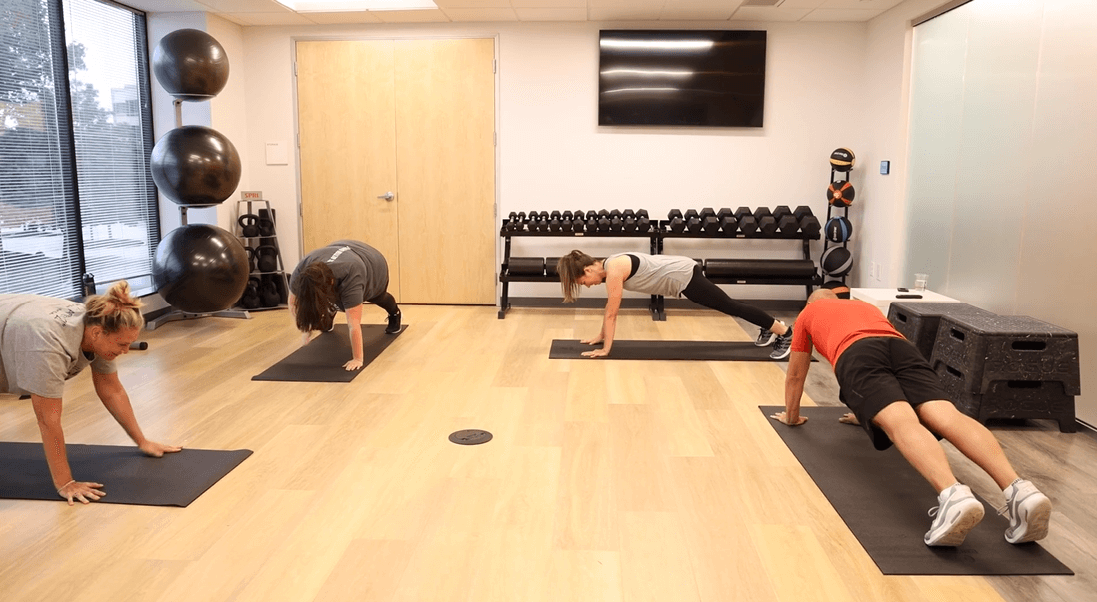 Veeva Systems On-site Workout Room
Veeva Systems
Veeva is a Silicon Valley-based tech company that's rapidly growing its presence in Columbus. Building the best cloud-based solutions for the global life sciences industry, Veeva is a tech company on a mission for good. As a company, they strive to be a good corporate citizen, a positive force in the business community, active in their communities, and an example to others. Veeva is also a company with excellent benefits including wellness support, which entails a $500 stipend for gym memberships, equipment, or mental wellness. Veeva also has an onsite workout room at its office in Columbus, Ohio, offering regular workout classes, yoga, and meditation.
Toggl
If you want to see a remote-hiring startup focused on wellness benefits, you've found it in Toggl. They create planning, time-tracking, and candidate-selection hiring tools for teams, and they take care of the people who keep the company running. Toggl's employees get to take advantage of great wellness benefits like gym membership reimbursement, massage reimbursement, and other wellness programs.
Plex
Plex is a Detroit-based startup focused on smart manufacturing systems. Products from Plex range from quality management to resource planning, analytics for IoT, and supply chain management. For such a manufacturing-focused startup, you might be surprised to learn that Plex values healthy work culture and offers amazing benefits including multiple wellness programs and reimbursement for wellness expenses.
RocketReach
RocketReach is one the largest business info-services platforms and the de-facto productivity solution for sales and recruitment teams at companies of all sizes, worldwide. They offer a quarterly Wellness Benefit - Everyone has a quarterly credit card they get to use to invest a bit in their wellness, self-care, and mental and physical health. These can be used for a gym membership, virtual fitness at home, meditation apps, a massage at a spa, and other wellness-related investments that we approve!