Hiring freezes, layoffs, venture slowdown . . . we've all seen the headlines, and yes, they're pretty discouraging.
No matter the climate or market or current fad, startup hiring is always challenging. From sourcing to forecasting, interviewing to onboarding, getting the right folks in the right seat is a puzzle sometimes. Add in a pandemic (that we're still feeling the effects of), new labor market shifts, and a grim economic outlook . . . now it's a nightmare.
If you're one of the companies still hiring (and yes, despite what the headlines say, there are lots of companies that are still hiring), there are some things you can do to be more efficient and still continue to bring in the right folks onboard. And if you're not hiring right now, these are great ways to make sure you're retaining the great talent you already have.
How to Hire and Retain Startup Talent During Tough Times
1. Offer Flexible Benefits — and Culture
Values that used to be isolated in the middle of the country — like those typical "Midwest values" of community and family — are now national values. People everywhere are looking for the flexibility to spend time doing what they value.
Flexibility can take many forms, the most obvious right now being remote flexibility. People want to live and work wherever they want to. And the companies asking people to return to the office full time are finding out the hard way that most people don't want to do that.
We see this in the Purpose Jobs community. The remote positions posted on Purpose Jobs receive 200% more applications than non-remote roles.
Beyond office location (or lack thereof), flexibility can also include scheduling and work hours. Can your team take a break in the middle of the day to take care of personal needs? How about pushing a meeting because you really need to take a break and get some fresh air? If the answer is yes but your team doesn't actually feel that to be true, then you need to work on creating a flexible culture.
A culture of flexibility stems from empathy and trust. When everyone cares about each other as individuals and trusts that people are good-intentioned, flexibility naturally follows. If your team doesn't feel like leadership trusts them to get their work done, then they don't have the benefit of flexibility, no matter what's written in your handbook.
2. Prioritize Balance and Wellness
Another part of flexibility is balance and wellness. The two go hand in hand as flexibility can help employees achieve balance and wellness.
We hear this over and over again from our talent community, the importance of balance and wellness. It's one of the reasons our roundup of the best companies for work-life balance was one of our highest performing blog posts. Ever.
Of course, remote flexibility can have negative effects on some employees' mental wellbeing, so it's important to offer a wide range of resources to your team. Counseling services, co-working passes, resources and more. Whatever it is, try to meet your team where they're at.
3. Be Transparent about Stability
Easier said than done in a turbulent job market, but this is critical right now. Employees and job seekers need stability. No one can predict the future, but there are things you can do to help your team and job seekers get a sense of stability.
During this time, lean into transparency, and commit to zero surprises. If the business is going through a difficult time, communicate this to employees using clear, data-driven communication. Follow up with solutions and strategies, and be sure to reiterate your commitment to your team.
Keep the lines of communication open, and when employees ask the tough questions, which they will, answer them honestly.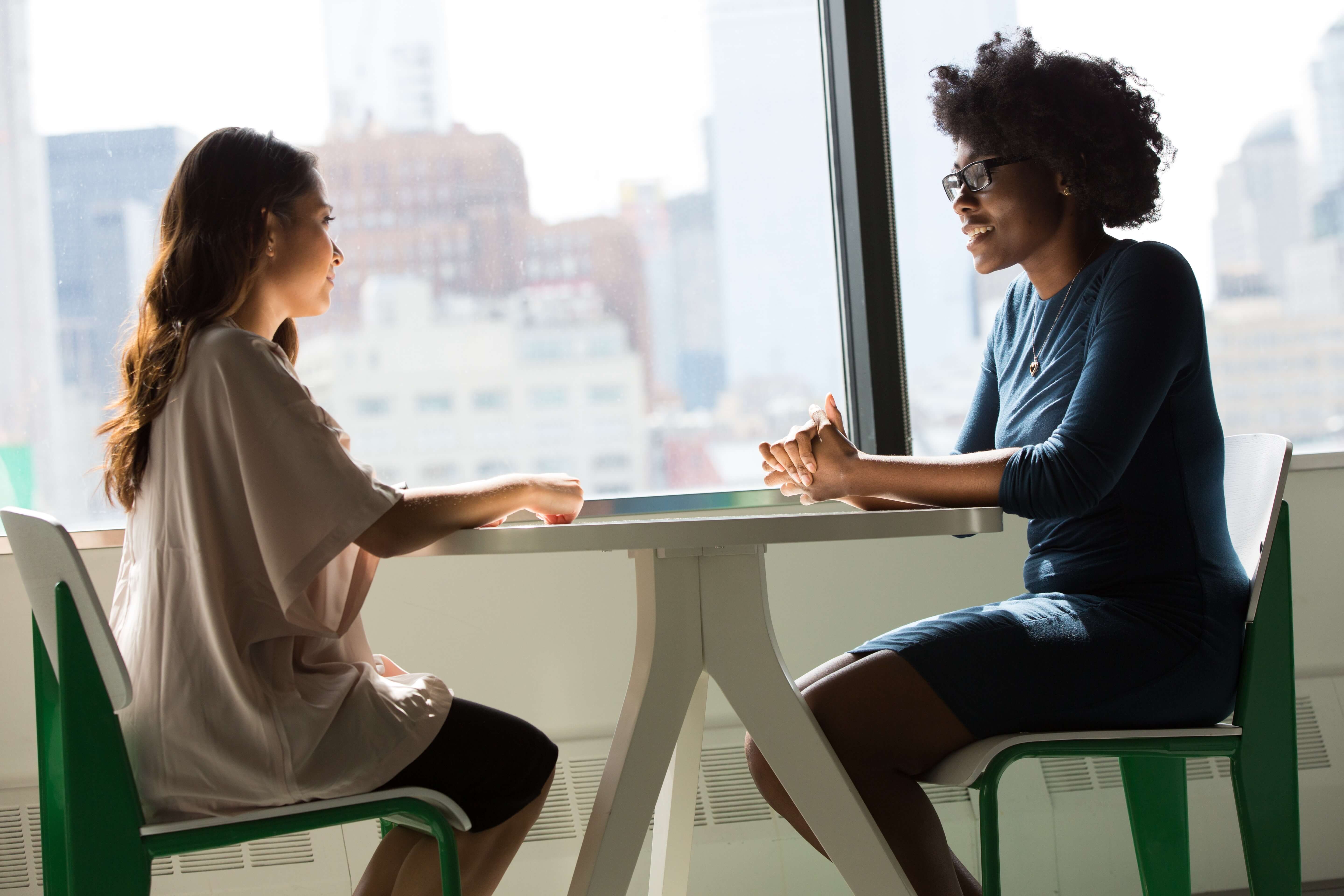 The only thing worse than layoffs are layoffs you didn't see coming. Don't put your employees in that position. It only harms you in the long run when employees who get laid off share what an awful experience it was.
If you're hiring right now, it's imperative to communicate your stability honestly to candidates. When candidates ask about the path to profitability, or the five-year plan, or even the five-month plan, be honest about what's coming down the pike.
Again, no one can predict the future, but you can clue your team in to what's going on. They will always thank you for the transparency and support.
4. Support your recruiters to create an amazing candidate experience
Creating an amazing candidate experience goes a long way, even in a good market. You never know when a candidate who isn't the right fit now will be the one you want to bring on board later. Making sure they have a great experience will be the ticket to getting them to say yes when the time comes.
That means responding to every candidate, setting clear expectations from the start, being available to answer questions, and guiding them along the process.
It also means focusing on quality over quantity. Getting hundreds of applicants for an open job means nothing if only two are quality.
Your recruiting team needs all the support they can get during these times. Help them out by streamlining their tools, resetting your hiring goals, and focusing on bringing in quality candidates. They don't have the time to sift through hundreds of applications anyway.
And don't forget, an amazing candidate experience doesn't stop when the offer letter is signed. Supporting a candidate through their entire lifecycle at the company is so important, and you can't forget about offboarding.
How a company handles layoffs, one of the worst days at the company for everyone involved, is very telling for job seekers. Providing offboarding resources and transitioning support is critical for your current and future employees, especially when you start hiring again.


5. Invest in Team Member Growth
Candidates are looking to be a part of a company that will support their professional growth and development. This can take the form of a mentorship program, learning and development budget, conference tickets, and more.
We recently launched a new professional development benefit for all Purpose Jobs employees, which is a mentorship budget. Everyone has access to a mentor (not within the company) and that mentor is given a stipend for their time and commitment. If someone needs help finding a mentor, our team will help them do that.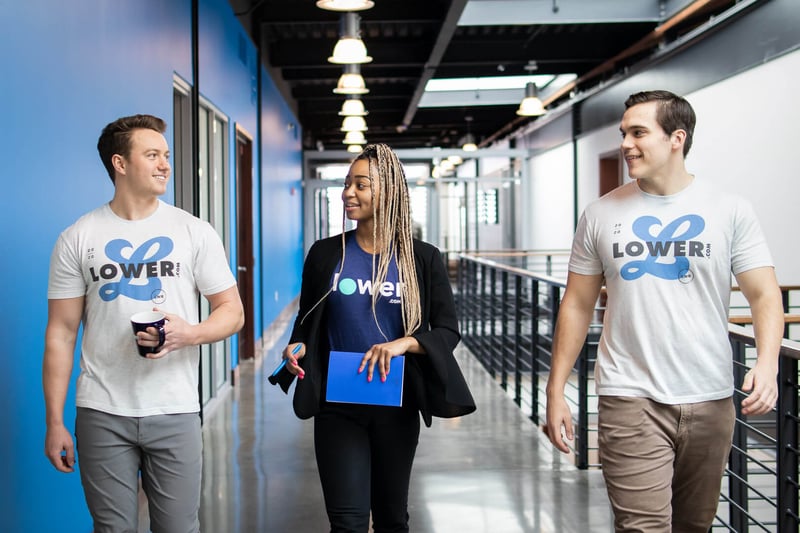 Lower is a Midwest tech company that offers great benefits like mentorship.
Just as candidates want to understand the stability of the company, they also want to know the stability of their own time with the organization. They want to be there for a while and grow with the company. Be clear with candidates (and your current employees) about the benefits you offer.
Take it a step further by having managers create an individualized growth plan for each of their direct reports.
6. Lean into Belonging
When we surveyed our job seeker community about their interests, about 55% of our members asked for more content around the theme "happiness at work."
Happiness at work can stem from so many different things: managers, peers, the kind of work, professional development. But one area we can't overlook is belonging.
Whether you've built it into your DEIB strategy, or are just starting to think about it now, belonging is crucial to workplace happiness. An employee can be working at their "dream job" doing projects they love to do, but if they don't feel like they belong there, they will leave.
So how do you make sure your employees know they belong?
Have an individual growth plan for everyone at the company — this will help them see themselves as an integral part of the business

Make space to recognize individual impact — sometimes, we don't always understand the impact we can have on something. If a blog post brought in a great lead, let that writer know it.

Make accommodations for those who need them — whether it's a physical or mental disability, be accommodating to people. If someone is colorblind and can't read your suggested edits, make it a different color.

Use inclusive language — and don't forget to create a space where people feel comfortable using their pronouns.

Check in with people and communicate — the main goal of every one-on-one I do is to check in with my team and create a space for them to talk about anything with me. If something isn't going well, or they're frustrated, or they're getting bogged down by internal processes, this is the time to check in and listen. Listening is a huge part of open communication, but I also take the time in these meetings to make sure they know how much I appreciate them as a team member and as a human.
7. Double Down on Purpose
There's a reason we place purpose at the center of everything we do. Everyone wants to be working at a job that helps them fulfill their purpose. Even if that purpose is to work eight hours a day, no more, and then go live their life. There's a place for them.
According to a LinkedIn survey, 67% of respondents said having a sense of purpose in their job is more important now than pre-pandemic.
Whether you're helping people recover from addiction, using AI to teach kids about science, or making renewable energy easier to adopt and manage, your purpose should be clear and well communicated.
And maybe it's still a little aspirational. That's okay. Outline the steps it takes to get there and share that with your team. They want to be on this journey to make it happen.
Startup recruiting during any time is challenging. But leaning into your mission, focusing on growth and stability, and offering flexibility, balance and wellness will help keep your employees and your candidates excited to join your team.