As a Midwest border city, Pittsburgh is one of the top emerging startup hubs in the country. From May 2021 to April 2022, Pittsburgh's tech workforce increased by 7.5%, which is about the same rate of growth for Philadelphia. While the city's tech ecosystem may lag behind Chicago, Austin or Denver, Pittsburgh has proudly positioned itself as the number one startup hub for robotics and AI.
It's no surprise then why this list of the top Pittsburgh startups to watch in 2023 is full of rising AI and robotics companies.
Check out our picks for the 24 top startups in Pittsburgh. Many are hiring!
Jump to small startups (less than 100 employees)
Jump to mid-sized tech companies (100-1000 employees)
Jump to large tech companies (1000+ employees)
Top Pittsburgh Startups to Watch: Small Startups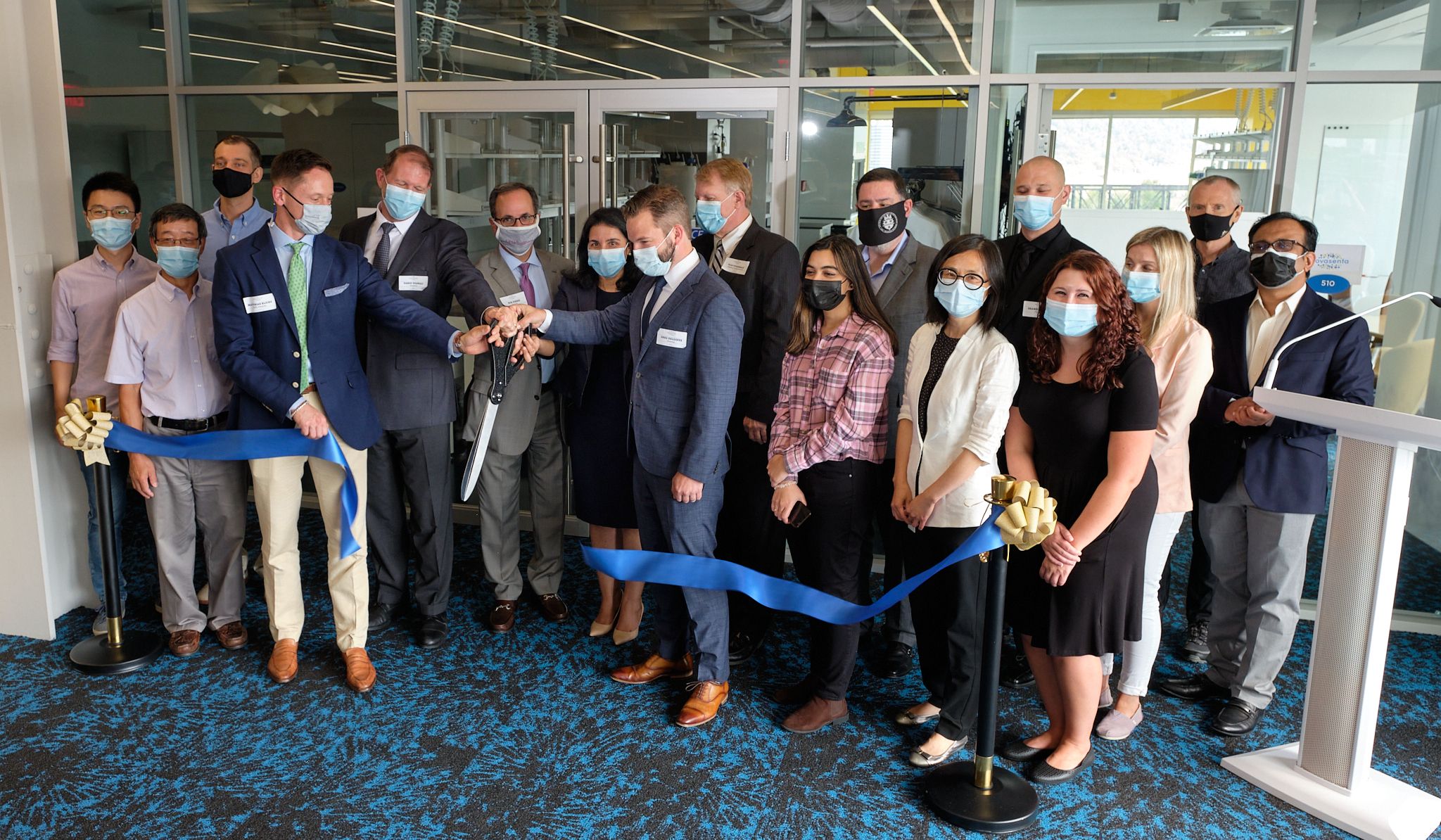 Top Pittsburgh startup: Novasenta; image source: Novasenta
Novasenta
Novesenta is a biotech startup that discovers novel therapeutic targets to develop innovative and effective treatments with the goal of transforming the lives of patients with cancer. Last summer, Novasenta raised $40 million in Series A funding. With this significant funding, the Pittsburgh startup is planning for quite a lot of growth.
Gridwise
Gridwise is a fast-growing startup in Pittsburgh. As the leading business app for gig drivers, Gridwise empowers over 150,000 drivers across the country each month. The company raised $12.7 million in May 2022 and launched a new gas incentive program when the price at the pump was over $5. As more people join the gig economy, we suspect Gridwise will only continue to grow.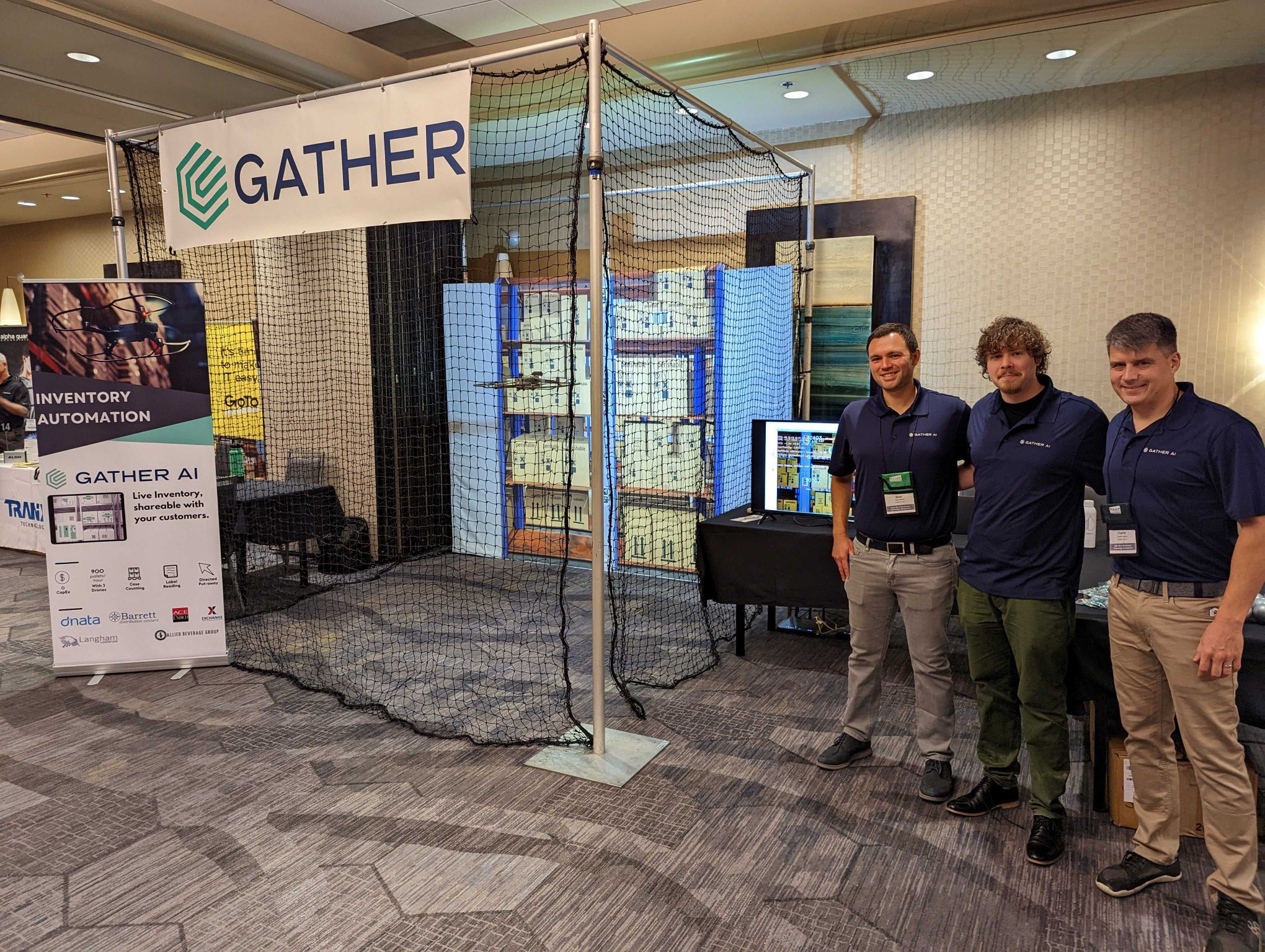 Top Pittsburgh startup: Gather AI
Gather AI
Gather AI is a robotics company building the first software-only autonomous inventory management platform for modern warehouses. The company raised $10 million in Series A funding in October 2022 and is set up for some major growth in 2023. They're hiring!
Abridge
Pittsburgh startup Abridge is a medical conversation AI company that structures and summarizes medical conversations for doctors and patients. Their technology helps combat physician burnout and helps patients stay on top of their health. In August 2022, Abridge secured $12.5 million in funding.
OtterTune
OtterTune, an AI-powered database admin, was founded by database management systems and machine learning researchers from Carnegie Mellon University. The startup is on a mission to help people save money and lower stress by making database management systems autonomous and self-driving. In May 2022, the OtterTune raised $12 million to accelerate this mission.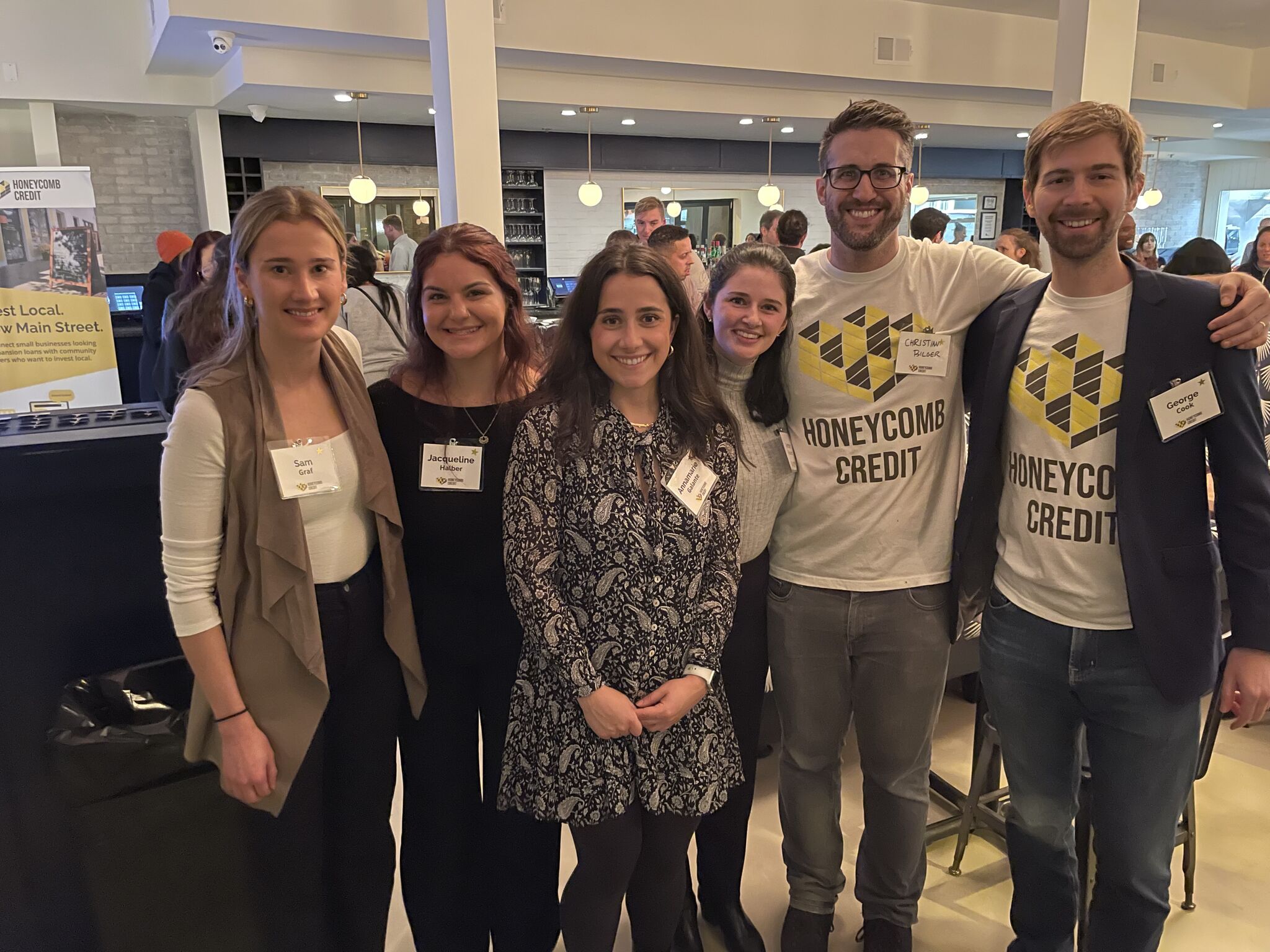 Top Pittsburgh startup: Honeycomb Credit
Honeycomb Credit
Honeycomb Credit is a venture-backed loan crowdfunding website. The company lets Main Street small businesses borrow fair growth capital from their own customers, fans, and community members. Honeycomb is reshaping the way beloved local businesses get the capital they need to flourish while creating the ability for anyone to invest in their own neighborhoods to earn competitive returns and make their communities shine. We're looking forward to seeing what's next for this Pittsburgh startup.
Netail
Founded in Silicon Valley in 2022, Netail is a new AI startup helping retailers auto-identify competitors across the internet and track their assortments, and optimize prices in real time. In November 2022, the company raised $5 million in seed funding and announced it was moving its headquarters to Pittsburgh. We're excited to see what's in store in 2023 for this startup.
Mach9 Robotics
Mach9 Robotics is a newer startup on the Pittsburgh tech scene with $2.4 million in capital under its belt. The company is building integrated hardware and software to make utility infrastructure inspection more accurate at a lower cost. The company is backed by Tiger Global, Y Combinator, Soma Capital, and 99 Tartans. Mach9 Robotics has been growing its technology and its team. It's just the beginning for them.
Enriched Ag
Enriched Ag is a grazing and carbon insights platform that launched in 2022 with a $9 million seed funding round. Its founders hail from Apple, Google, Yahoo! and Intel, and the platform helps beef producers operationalize and improve resilience and quantify soil carbon value. It's all about creating more eco-friendly farming, and we're looking forward to what's next for them in 2023.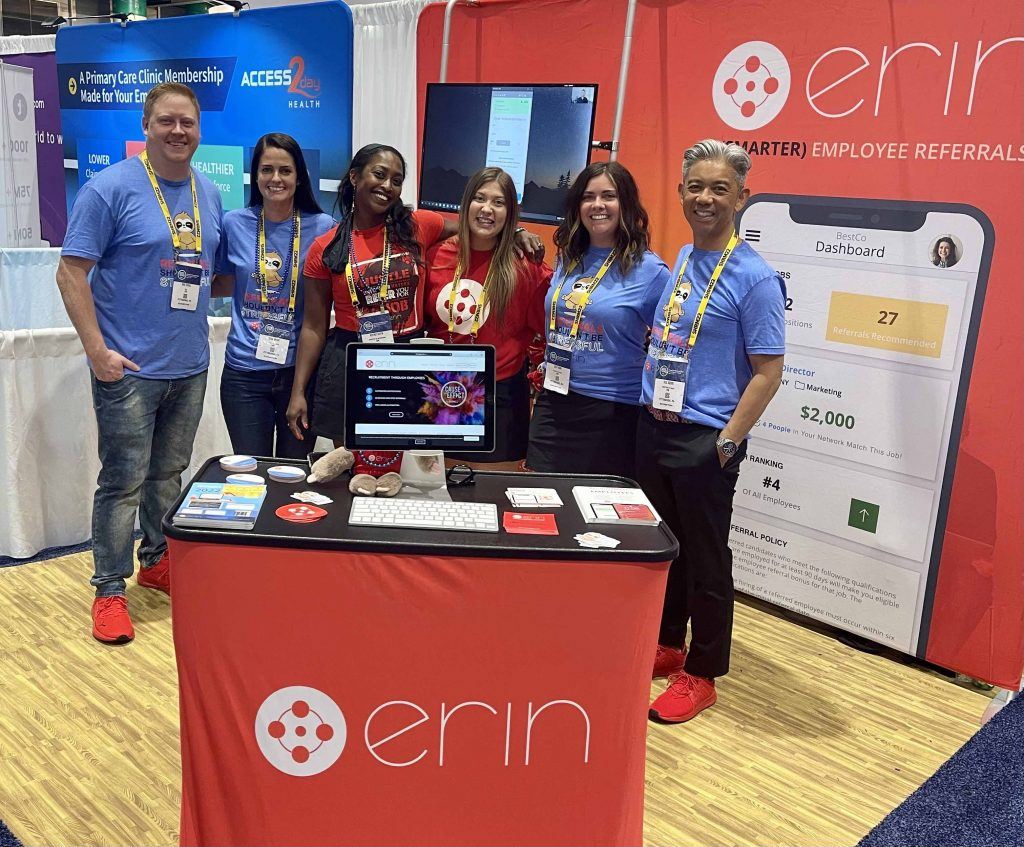 Top Pittsburgh startup: ERIN
ERIN
Rising Pittsburgh startup ERIN is an employee referral platform. Using Smart Referral AI, employees can make referrals by using the mobile or web app. The company raised $5 million in funding in October 2022. They are hiring and growing in 2023.
iraLogix
iraLogix is redefining the IRA industry through unique, technology driven solutions that help clients grow their business and better serve their customer's IRA accounts. Last summer the company raised $22 million in Series C funding to accelerate its growth.
Mindstate Design Labs
Biotech startup Mindstate Design Labs is a preclinical-stage company developing the next generation of psychedelic-inspired therapeutics for mental health therapeutics. Founded in 2021, the startup was part of the Y Combinator accelerator and has raised $11.5 million in seed funding. The company plans to launch clinical trials for its first product by mid-2023.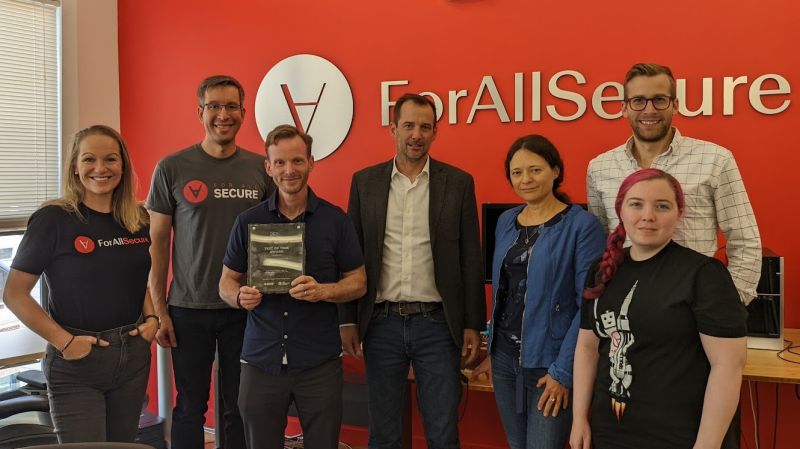 Top Pittsburgh startup: ForAllSecure
ForAllSecure
ForAllSecure delivers an autonomous security testing solution that pushes the boundaries of software. Their technology, Mayhem, maximizes development productivity and delivers timely validated fixes directly to developers.The company raised $21 million in Series B funding back in March 2022, bringing their total funding up to nearly $38 million.
Free Market Health
Founded in 2019 and headquartered in Pittsburgh, Free Market Health provides a cloud-based healthcare technology platform. The technology supports forward-thinking payers and specialty pharmacies of all sizes who need to operate in a complex and opaque market. In April 2022, the Pittsburgh startup raised $13.5 million in a Series A funding round.
ThoroughCare
Digital healthcare company ThoroughCare is a SaaS platform that specializes in digital care coordination. In May 2022, ThoroughCare raised $3 million in Series A funding to help accelerate its technology and mission.
Apollo Neuro
Born at the University of Pittsburgh, Apollo Neuro is a startup developing a new category of wearable technology that actively improves health, using touch therapy to promote stress resilience, sleep, focus, recovery, and more. Last year, the company hired a new CTO hailing from Apple and Facebook and also raised $15 million in a Series A funding round. We're looking forward to seeing what's next for Apollo.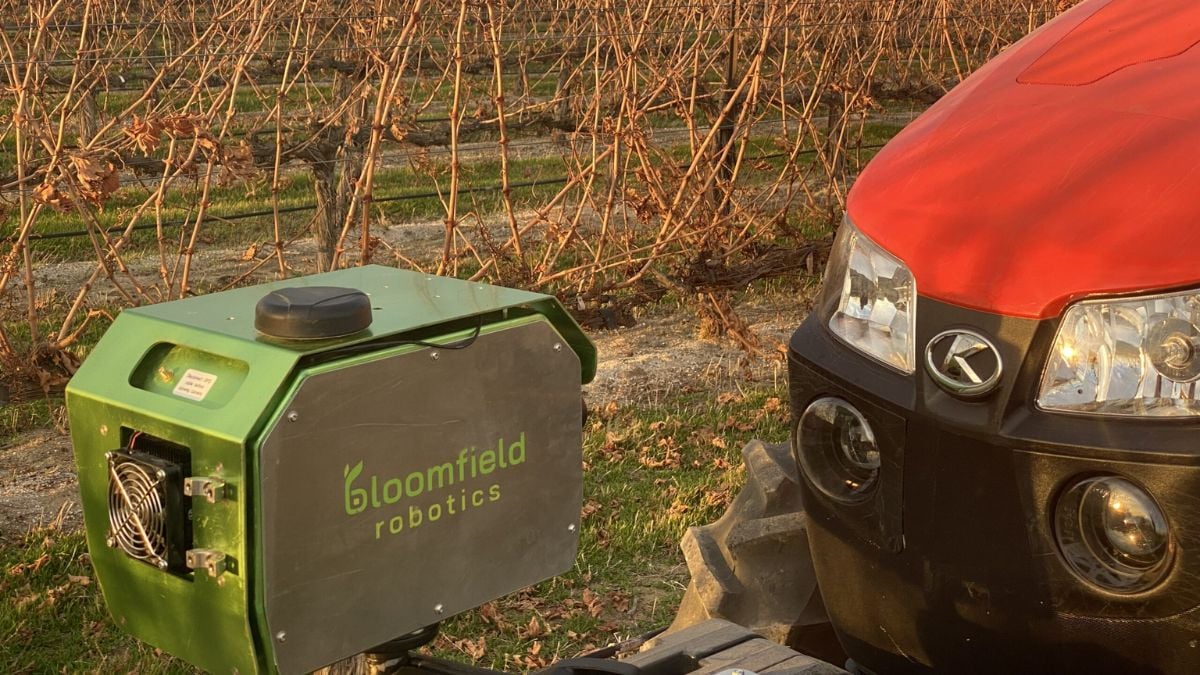 Top Pittsburgh startup: Bloomfield Robotics
Bloomfield Robotics
Like many top startups in Pittsburgh, this one is a rising robotics startup. Bloomfield Robotics assesses the health and performance of plants using AI and deep learning. Their technology complements the work of the crop inspectors by identifying and assessing the same plant characteristics and anomalies that human visual inspection looks for and assesses now. Last year the company raised over $6 million to advance its tech and mission. In fact, they've grown so much the company had to find a new and bigger space in Lawrenceville to accommodate its employees.
Aspinity
Aspinity is a Pittsburgh startup that's revolutionizing the design of battery-operated, always-on sensing devices. The company uses a machine learning processor to improve battery life by 10x for portable always-on devices. These include IoT devices for consumer, industrial, and medical applications such as voice/sound wake-up, industrial machine health monitoring, and wearable health monitoring. The company raised $5 million in funding back in August 2022.
Petuum
Petuum is another top AI startup in Pittsburgh. The company is building a composable, automatic and scalable MLOps Platform for AI teams, turning any infrastructure into an AI cloud. As the machine learning industry only continues to grow, this kind of ops platform for engineering teams will become all the more important. We're looking forward to seeing what's next.
Top Pittsburgh Startups to Watch: Mid-Size Startups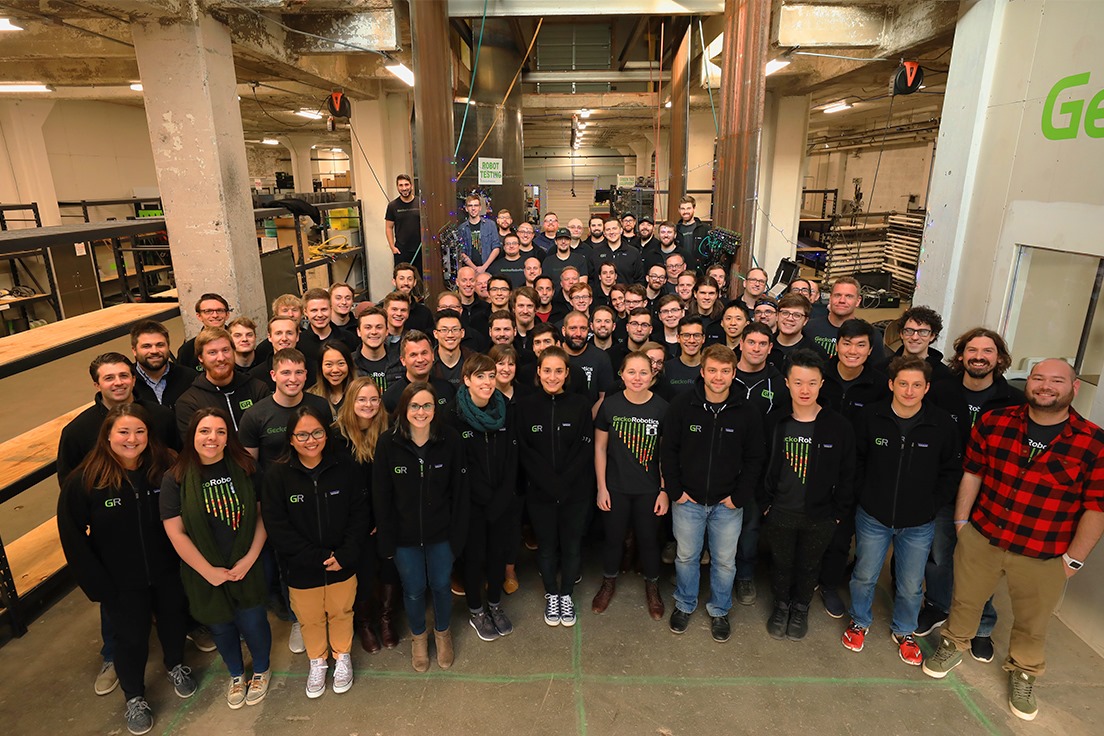 Top Pittsburgh startup: Gecko Robotics
Gecko Robotics
One of the top startups in Pittsburgh, Gecko Robotics is a tech company that provides full-stack robotic inspection and software modeling technology for the world's leading organizations in power, oil and gas, manufacturing, defense, and more. Founded in 2013, the company has steadily grown over the years, raised over $122 million, launched major partnerships (like this recent contract with the U.S. Air Force) and is gearing up for another big year.
RoadRunner Recycling
Pittsburgh startup RoadRunner Recycling provides a data-driven waste management platform to help businesses recycle more. The company raised $20 million in Series D funding in November 2022, bringing their total funding up to over $174 million. RoadRunner Recycling is on a path for major growth in 2023.
Seegrid
Seegrid is a robotics company in Pittsburgh building autonomous mobile robots and enterprise software for material handling initiatives and making facilities safer and more efficient. Despite a round of layoffs, Seegrid raised $30 million of a planned $75 million funding round. The company said the layoffs, "while regrettable" have helped better position the company for long-term growth.
Innovu
Innovu is a top tech company in Pittsburgh that breaks down silos with a data-driven, cloud-based platform to help advisors and employers understand their human capital analytics. Their platform helps people manage benefits, workers, compensation and retirement risks. They were recently recognized by Industry Tech Insights as one of the top 10 companies revolutionizing healthcare in 2022. What's next in 2023?
Top Pittsburgh Tech Companies to Watch: Large Tech Companies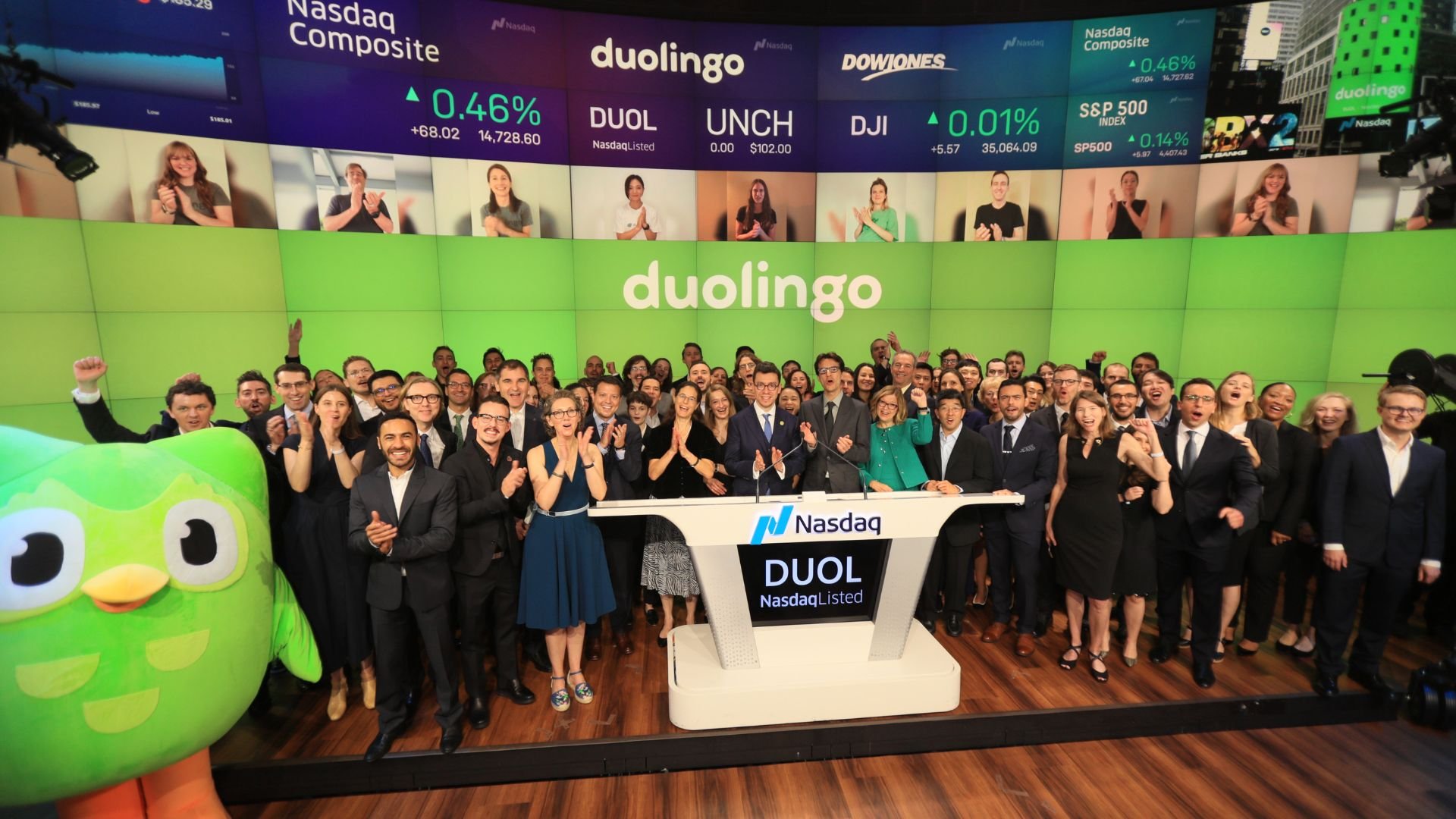 Top Pittsburgh tech company: Duolingo
Duolingo
One of the biggest startup success stories in Pittsburgh, Duolingo is rapidly growing as a tech company after its IPO in 2021. Duolingo, the language learning app known for its pushy mascot, reached more milestones last year. It launched Duolingo Math, acquired a Detroit-based design studio, and — unlike many other major tech companies — is expecting to avoid layoffs and hiring freezes in the coming months.
Explore More Top Startups in the Midwest
Top Startups to Watch in Ann Arbor
Top Startups to Watch in Detroit
Top Startups to Watch in Cincinnati
Top Startups to Watch in Cleveland
Top Startups to Watch in Columbus
Top Startups to Watch in Chicago
Top Startups to Watch in Indianapolis