FUTUREBANK
FUTUREBANK has built unparalleled services for anyone who hates their current bank or is one of the millions of American freelancers, entrepreneurs, solopreneurs, or small businesses who need help starting and operating their financial ecosystem. The company is based in New York with a growing team in Detroit.
Horizon Finance, as part of SkySpecs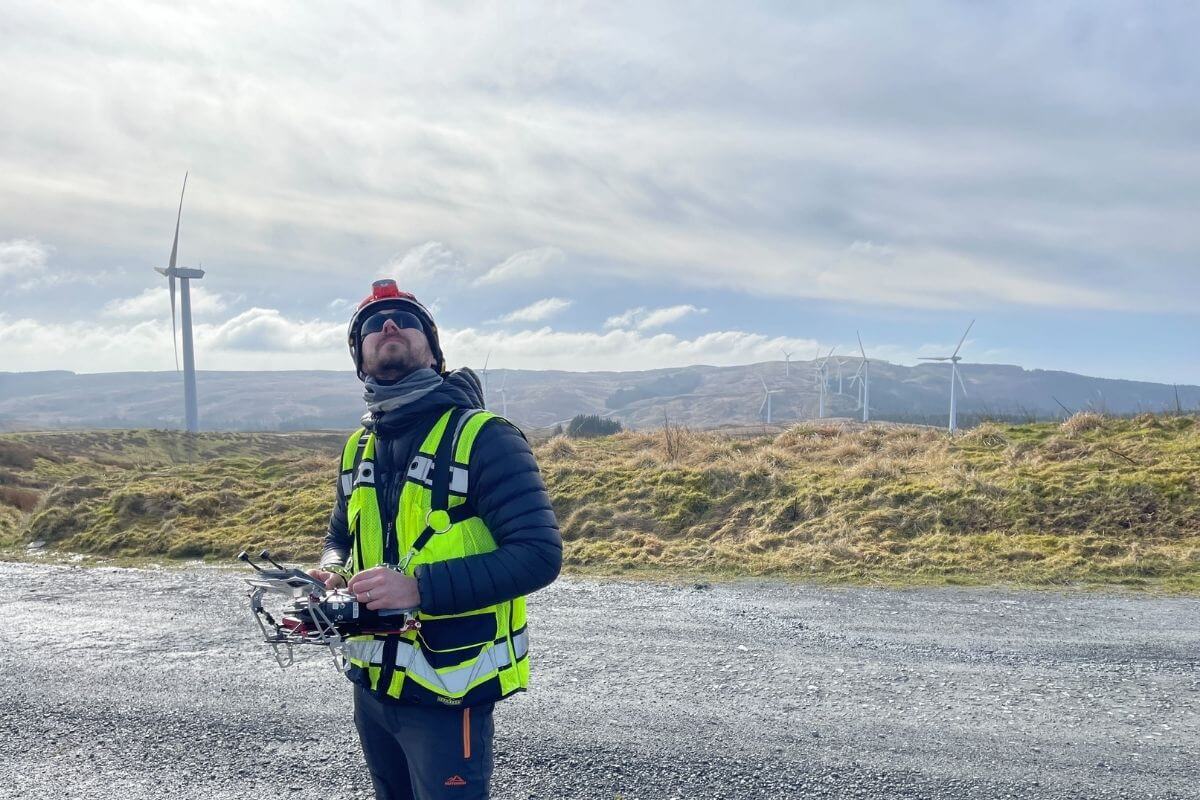 SkySpecs, parent company of top fintech Horizon Finance, Courtesy of SkySecs
As part of SkySpecs, an Ann Arbor startup transforming the renewable energy industry, the company provides fully outsourced financial asset management services, delivered on Horizon Finance — their dedicated financial management platform for renewable energy. They take away the administrative and fixed-cost burden of SPVC & HoldCo management. Companies trust SkySpecs to manage their assets, report on their performance, and optimize their cash position so that they can scale with confidence. Their mission is to simplify the management of renewable energy asset management so that less can do more for the planet.
Pocketnest
Pocketnest is an award-winning fintech startup in Detroit that aims to bring financial wellness coaching to the masses, aimed at millennials and younger audiences. The software can be licensed to corporations to benefit employees and uses behavioral science to understand the reasoning behind the financial decisions people make and to help democratize financial advice for the masses. Since 2020, the company has been rapidly growing, partnering with new banks, and seeing a 375% increase in users, growing at a monthly rate of 41%.
Plinqit
Based in Ann Arbor, Plinqit is an innovative fintech company serving banks and credit unions across the country, with the goal of helping them to easily and cost-effectively introduce new services for attracting and retaining customers. The Plinqit team believes that digital innovation and customer engagement are key to the success of banks and credit unions, and they strive to provide those financial institutions—both large and small—with simple, affordable solutions.
Top fintech startups: Ohio fintech companies (Columbus, Cleveland and Cincinnati)
Lower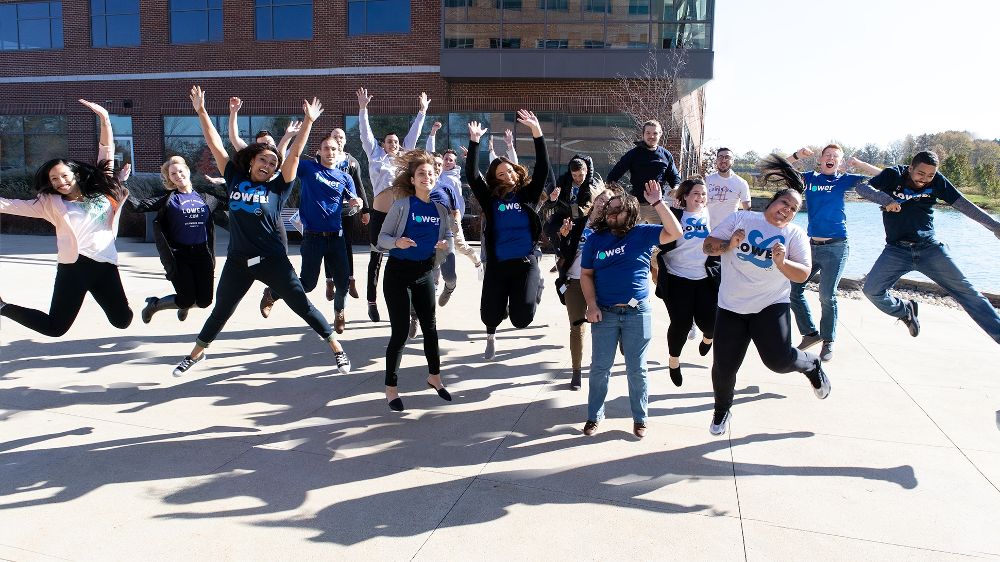 Top fintech company Lower, courtesy of Lower
Lower is a local fintech that helps consumers create wealth through homeownership. Based in Columbus with remote team members across the country, they've grown from their 2014 founding to more than 1,300 team members in just a few years. Their tech and engineering teams are poised to quickly scale in 2022 as the company looks to transform from a successful tech-enabled lender into a company focused on optimizing the customer experience through technology.
Provide
Provide is a digital finance company built specifically for healthcare practice owners, primarily dentists and veterinarians. Its tech-enabled, streamlined financing helps aspiring practice owners start or buy a practice, and current owners expand, remodel, relocate, or refinance. It aims to help healthcare providers realize financial independence and improve the industry's standard of care. Founded in 2013 by Dan Titcomb and James Bachmeier III, Provide is headquartered in San Francisco, with a rapidly growing office in Columbus, Ohio, and remote team members located across the country. In August of last year, the company was acquired by Fifth Third Bank and has continued to grow since the merger. Learn more about Provide, the people-first fintech company.
T-CETRA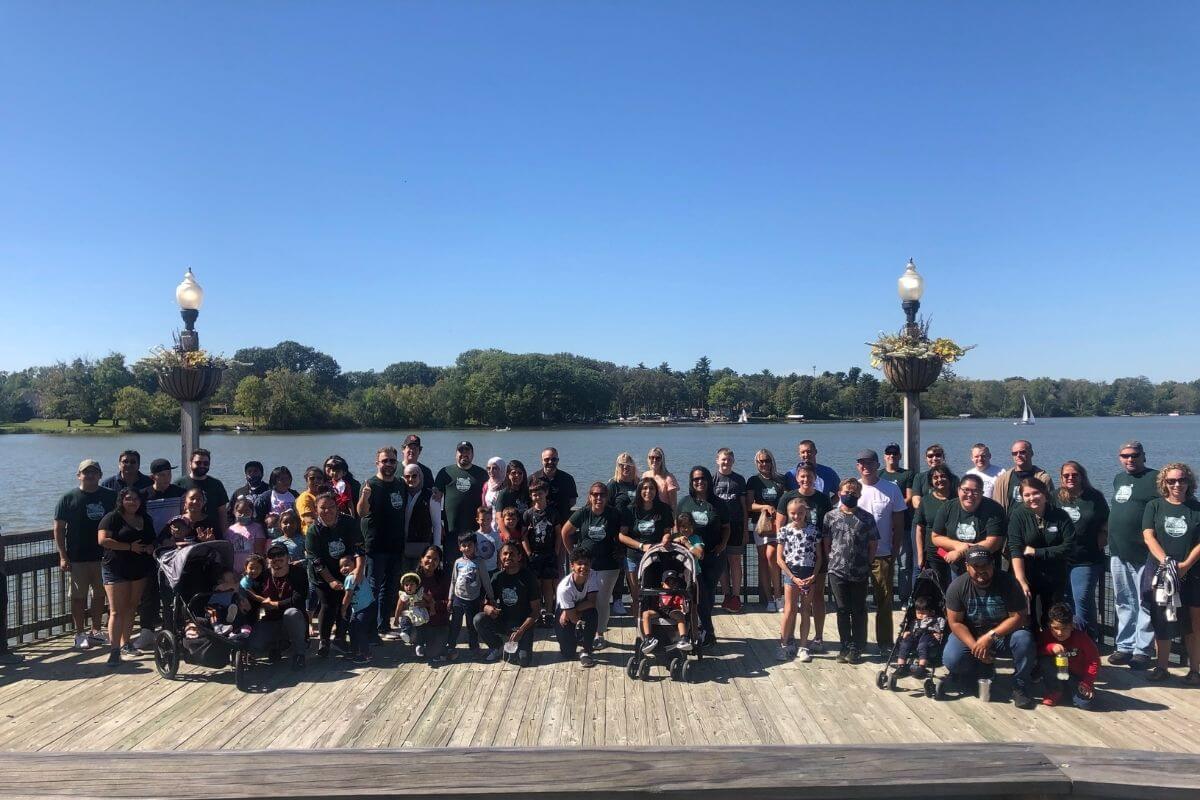 Top fintech company T-CETRA, courtesy of T-CETRA
T-CETRA is a leading fintech company in the Midwest that converts cash payments into secure, auditable, cashless transactions at over 10,000 retail locations in the U.S. and Puerto Rico that primarily serve cash preferred customers. Their payment solutions bridge the digital divide for these underserved communities and are used by Fortune 500 companies within the various sectors, connecting them to the 84.8 million underbanked individuals in the U.S.
River Financial

Top fintech startup River Financial, Courtesy of River Financial
Founded in 2019, River Financial is a premier Bitcoin technology and financial services company. River offers the full suite of Bitcoin brokerage, custody, and mining services in one easy-to-use mobile app and on river.com. Following a $12 million Series A round, River announced back in August 2021 that it picked Columbus for its new global operations center. The River team now works out of offices in San Francisco and Columbus, as well as remotely around the world
Fund That Flip (now Upright)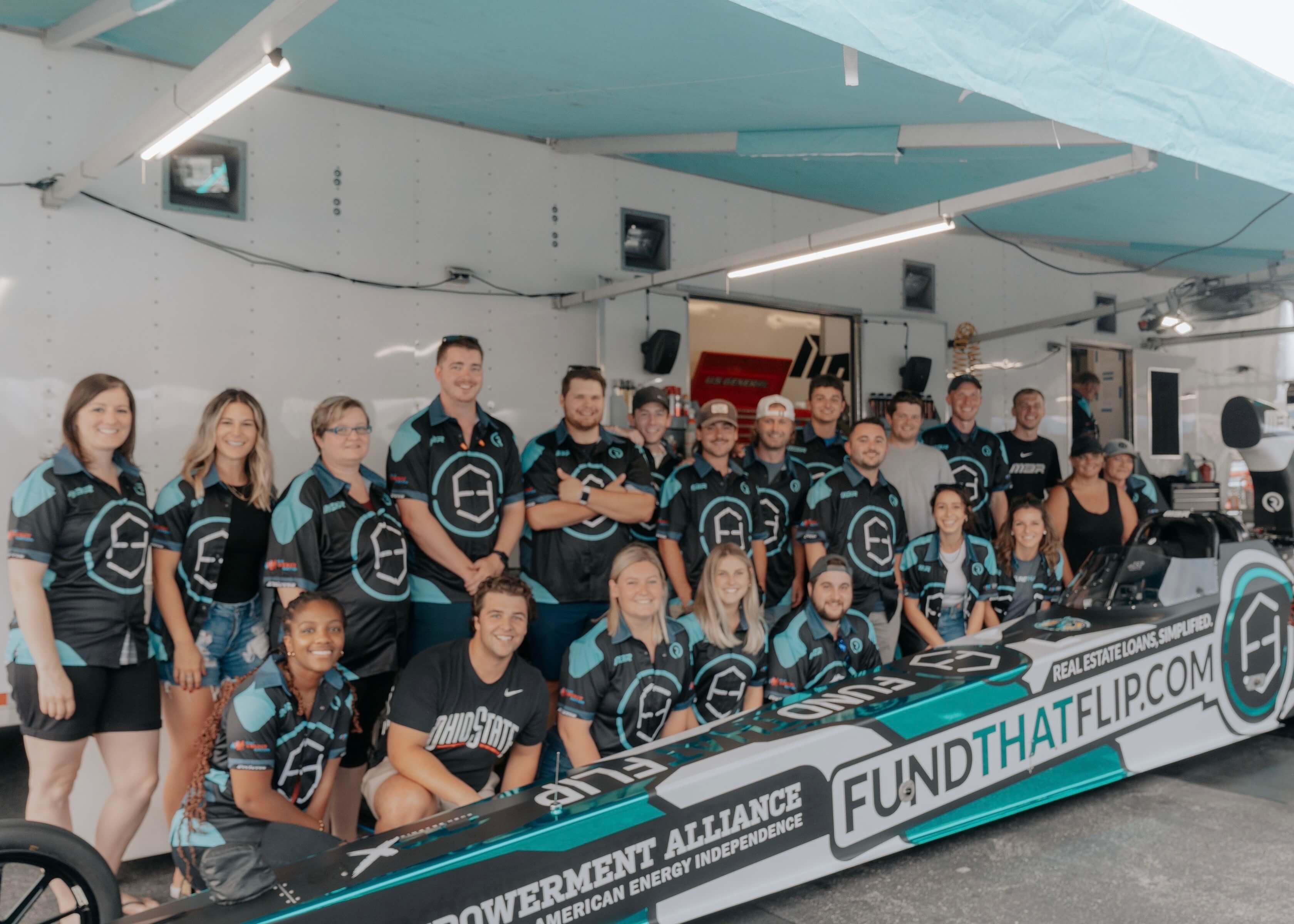 Top fintech startup Fund That Flip, courtesy of Fund That Flip
As a real estate fintech with a two-sided marketplace, Fund That Flip specializes in short-term residential loans for real estate development projects and gives investors the opportunity to invest in fractional shares of those loans to earn passive income. Fund That Flip uses technology, data, and access to capital to modernize real estate financing. The venture-backed real estate platform, with offices in New York and Cleveland, has grown by more than 50 people (to more than 200 total) since the start of the year and could double its headcount by the end of the year.

Tribevest
Tribevest is a collaborative, group investing platform that enables friends and family to organize as an investor group, pool money, and manage joint investments together. Tribes create a multi-owner vehicle for their investor group in as little as 48 hours. This includes a Multi-Member LLC, Business Banking Account, Operating Agreement, and a Collaborative Dashboard, all items necessary to spread the risk of investing as a group. Tribevest has launched over 1366 Tribes, seen $26.6M capital pooled on platform, and celebrated 1112 Tribe deals. Tribevest has secured $3.5M in total funding with a $3M seed round in January of this year.
Splash Financial
A top fintech startup in Cleveland (and hiring remotely), Splash Financial helps students and other loan borrowers compare loan offers and refinancing options. As part of their mission to create a faster, less expensive financial world, there's no fees, no commitments and no impact on your credit.
Pay Theory
Pay Theory is a Cincinnati fintech company focused on how schools and other future building service providers interact with families around money. They work with SaaS vendors to help these service providers save time by integrating with their existing systems and processes. This year, Pay Theory partnered with another Cincinnati startup, Abre, to help them better achieve their shared mission of breaking down socioeconomic and technical barriers to education.
Dolr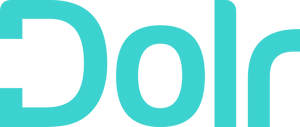 Based in Columbus, Dolr is a fintech startup on the rise, helping people beat student debt. The platform uses contributions from anyone in "Your Village" (like Venmo) to split payments or make larger payments. It can also automate weekly habits with weekly payments and help you get cash back. The Dolr team believes that your education benefits everyone, so why should you pay for it alone?
Rhove
Rhove is a rising Columbus fintech startup democratizing commercial real estate investing. The platform helps anyone invest in properties and manage a portfolio, all in one place and while gaining insight from the investing community.
Luma
Based in Cincinnati with offices around the world, Luma's financial technology platform helps financial advisors learn, buy, create, and track structured products and annuities. Designed by advisors, for advisors, Luma has over ten years of experience in giving advisors smart solutions.
Payload
Payload is a fintech company that offers a set of developer toolkits used to integrate payments and automate invoicing for any business or marketplace. The tool is used by law firms, insurance brokers, gyms, real estate agencies, retailers and many more. Based in Cincinnati, Payload recently raised $1.5 million in funding. The fundraising marks the first investment round of outside money for the company.
Looking to join the fast-growing Midwest startup community? Join Purpose Jobs to explore hundreds of startup and tech jobs in the Midwest and remotely.