Branding. It's often used by the marketing team to talk about the company's brand, but it's becoming more and more important in the recruiting industry, too.
While the methods may have changed over time, the importance of employer branding sure hasn't. And in the tightest labor market for tech talent, good employer branding can make or break a business.
But what is employer branding? How is it different from the marketing team's branding? And how can you get started?
We're diving into all of that with this handy guide. Let's go.
What is employer branding?
Think about branding from a marketing standpoint. It's all about how your company makes someone feel — it's the vibe, the reputation. Does your brand resonate with mountain climbers, or does it give off the air of luxury? Does it make people think of quality or cheap sweatshops?
In a similar way, an employer brand is all about the emotional response, but in regard to being a good (or bad) workplace.
👉 Employer branding is the act of communicating what it's like to work at your company in order to attract and retain talent. In other words, employer branding is marketing your company as a great place to work.
Does your company have a good reputation as a great place to work?
What are its values?
Who would thrive at a company like that?
Employer branding is the way you promote your company's reputation as a great place to work. It's about portraying your company as an attractive place to work and a desirable employer of choice. While it's connected to recruiting, it's not the same thing.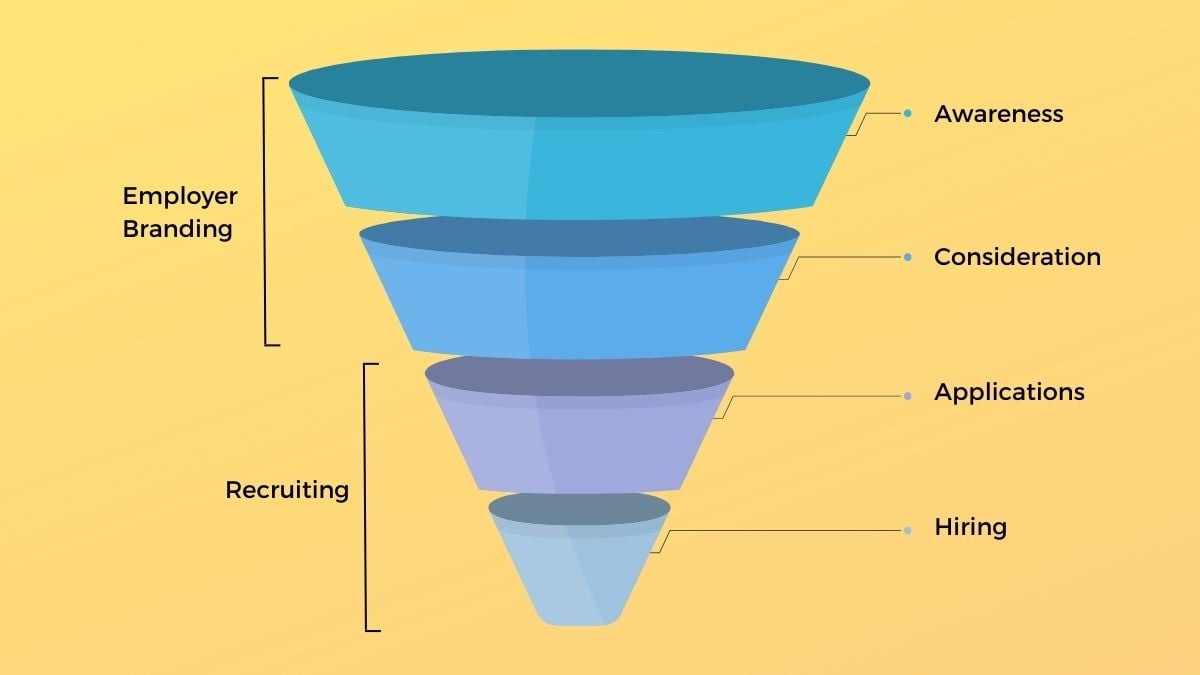 People who work in employer branding are actively trying to portray their company's brand as a top workplace. It's about storytelling, showing off your culture, and humanizing your company — which, after all, is just a collection of humans working together.
When thinking about your employer brand, you should reflect on what motivates people to join your organization, stay with it and do their best work. That's what will resonate with prospective job seekers and new hires.
What's the difference between employer branding and recruitment marketing?
While employer branding and recruiting go hand in hand, there is a slight difference between employer branding and recruitment marketing. The two largely overlap and should work together, but the art of employer branding is really about storytelling — getting across to candidates that vibe, that culture, that feeling of what it's like to work at your company.
Recruitment marketing can also encompass larger talent acquisition strategies like placing ad campaigns on LinkedIn or exploring new talent pools via unique job boards. For our intents and purposes, when we talk about employer branding, we're really focusing on the storytelling aspect.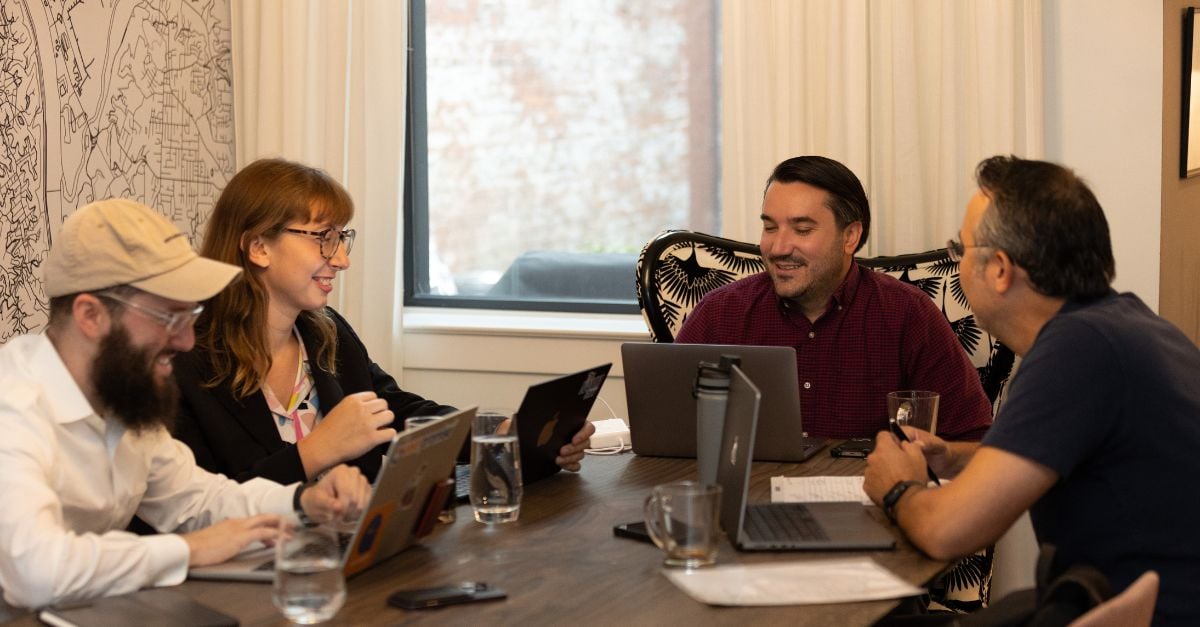 Image courtesy of Gearsupply
How does an employer brand affect a company's overall brand?
Because employer branding is the way you promote your company's reputation as a great place to work, it can really affect your company's overall reputation.
On average, 70% of people say they buy from brands they believe reflect their own values and principles. If your company has strong values and has a reputation for treating people well, that improves your brand among consumers, too.
The idea is to create a unique corporate identity—one that communicates what makes your company (both its products, and its people) so great.
4 Employer Branding Examples You Can Copy Right Now
Now that you have a better understanding of what employer branding is exactly, it's time to get started.
There are many employer branding examples that can help you show off your culture and values. While you should spend time fleshing out a strong employer branding strategy, here are four easy things you can do now to get started.
1. Employee Quotes
Interview a few employees about their experience working at the company and put them on your careers page.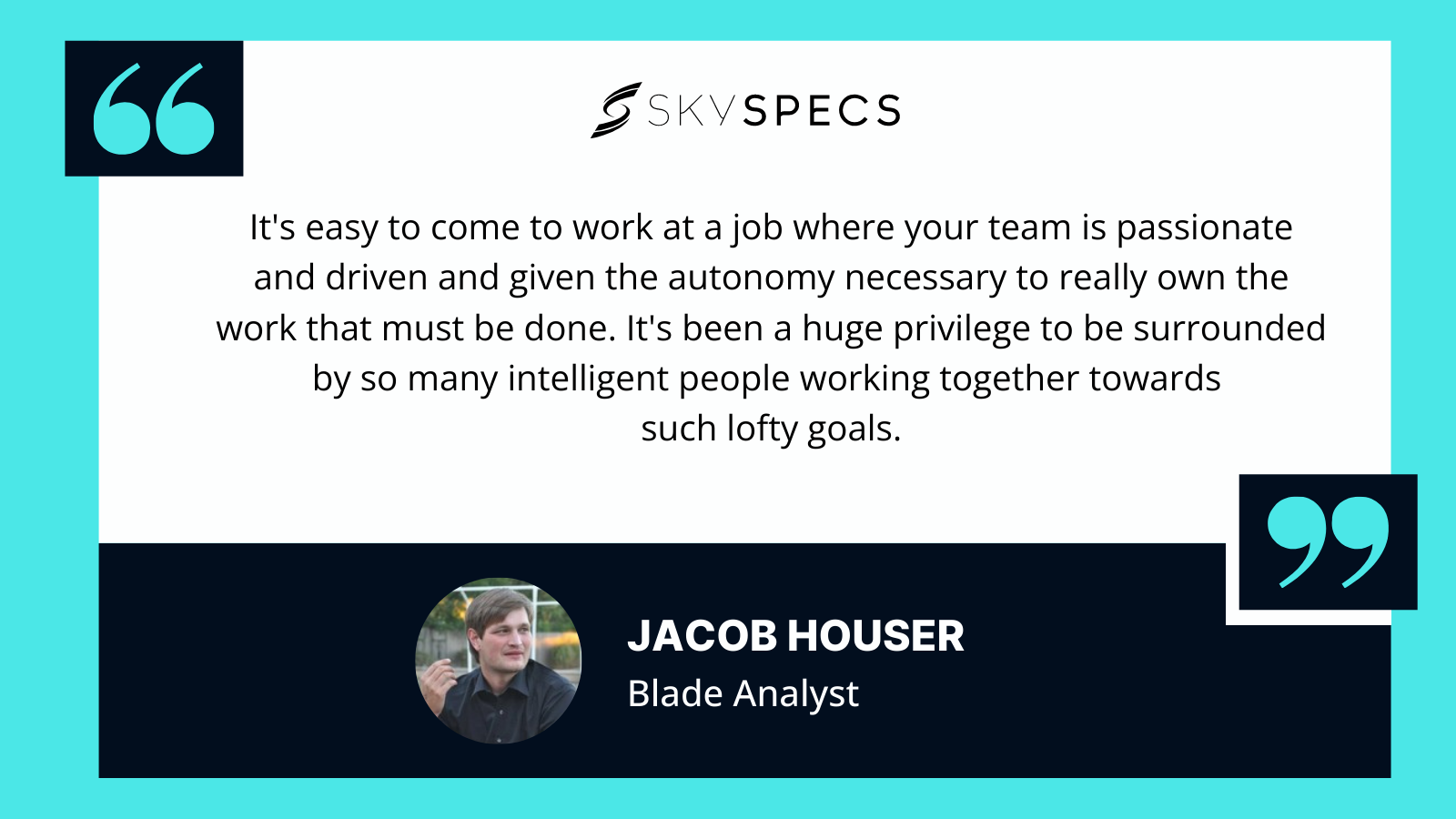 Quote & image courtesy of SkySpecs


You can make a free, easy graphic on Canva, or just have the quote with the name of the person. When interviewing someone, you can do it in person or over email, and it will only take a few minutes. Here are some questions you can ask:
What do you love most about working at the company?

What surprised you about your experience so far?

Why do you continue to work here?

How has the company supported your career growth and goals?
2. Culture Page
In addition to a careers page, consider building out a page on your website that's dedicated to culture. If a whole new page sounds daunting, make sure you at least have a culture section on your careers page. This is a great place to highlight your values as well as cultural aspects:
Flexibility

Collaboration styles

Autonomy

Career Growth

Feedback

Wellness support

Work-life balance

And more
3. BTS Video
Video is always a powerful tool. And it doesn't have to be difficult or expensive. Sometimes, the quick, candid videos that come from our iPhones end up being the most authentic.

This video comes from Dynatrace's company profile
If you're hiring for a role, have the hiring manager record a quick video on their phone or laptop giving a 30 second - 1 minute introduction to the job, the team, the responsibilities and/or the culture. You can even copy this script:
"Hey, I'm so-and-so, and I'm super excited to be hiring for this open role. Our team is made up of smart, driven and curious problem solvers. We like to get our work done and then go live our lives. We have a relaxed environment that creates space for individual working time and team collaboration. If that sounds like something you're looking for, I highly encourage you to apply. Looking forward to meeting you!"
4. Apply For Awards
Nothing says "great place to work" like an official badge that says "great place to work"! Awards are an easy way to show off your culture, benefits, and other things that make your company a top workplace. Spend some time applying for awards that make sense for your company. At Purpose Jobs, we celebrate culture, benefits, growth, diversity, work-life balance and more. If you're interested in an award from us, drop us a line to learn more about our easy process.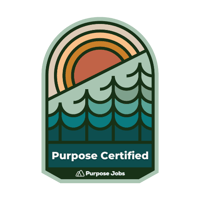 Love your mission and purpose? Get Purpose Certified.
There are many types of employer branding techniques, from using social media to hosting events, but the most important thing is showing that you value your employees and that they will have a positive experience being a part of your team.