When people think of Detroit, their first thought typically isn't technology. They think of Henry Ford's Model T, our history of automotive innovation, and maybe even our reputation for advanced manufacturing—but rarely our tech ecosystem.
For years, people just didn't seem to realize that the Motor City makes more than cars! But now, both Detroit and Ann Arbor are finally gaining a reputation as two of the top tech hubs in the nation.
Visitors and locals alike are oftentimes awestruck to hear how much the Detroit Region has transformed since a decade ago. The City of Detroit was especially hit hard during the last recession, but like the old adage says—what doesn't kill us makes us stronger.
Our business community, our people, and our government worked together to revolutionize and diversify our economy. And through that transformation, we've seen innovation, entrepreneurship, and venture capital flourish in the state.
I've been telling people for years that the Detroit Region is becoming THE place for tech companies—whether they're a growing startup or an expanding global tech enterprise. Between our resources, our quality of life, and—most importantly—our people, our collaborative community is like no other you'll find in the U.S.
After all, I'm a Detroit transplant myself! I moved up here from Texas about 10 years ago, when the country was still recovering from the recession. Over the years, I've been able to see firsthand how the Detroit Region has risen from the ashes and become a major tech hub in its own right.
There are countless reasons why digital tech companies are flocking to the Detroit Region—but our strengths can be boiled down to 5 key factors.
The Detroit Region is America's Next Tech Hub. Here's Why.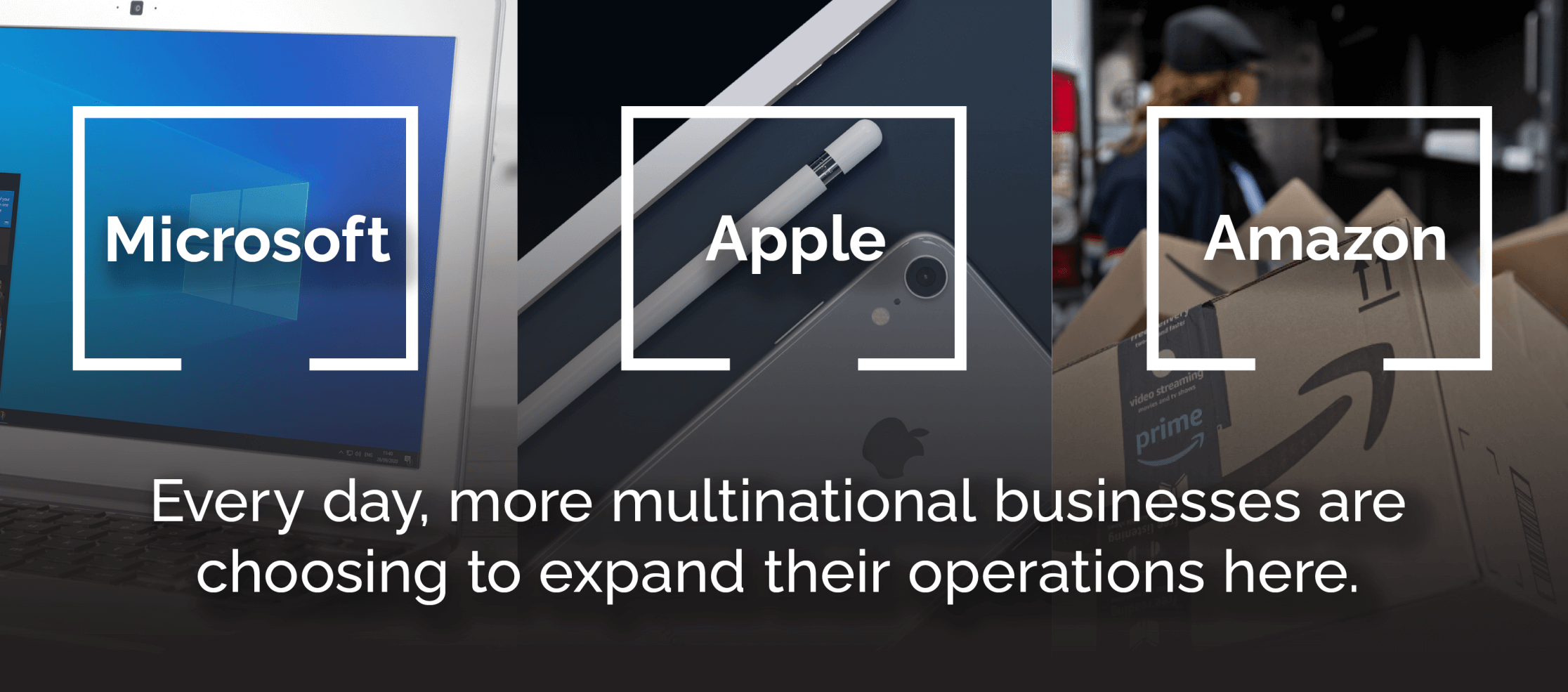 1. The Detroit Region is a Hub for Global Tech Companies
The first reason is simple: our tech ecosystem is already packed with industry-leading companies—like Google, Microsoft, Apple, Amazon, IBM, and Rocket Mortgage. The Detroit Region also has regional offices for LinkedIn, Twitter, and Cisco, as well as the headquarters for 18 Fortune 1,000 companies. Every day, more multinational businesses are choosing to expand their operations here.
In 2015, Amazon opened a brand-new tech hub in downtown Detroit, where they hired hundreds of local software developers, engineers, and office staff. Then in 2020, the Amazon Tech Hub announced an expansion that added another 100 high-tech jobs to the office.
In 2017, Microsoft announced that they would open a new Microsoft Technology Center in Detroit. This regional headquarters has helped drive innovation in our growing tech industry—connecting local companies with cutting-edge software solutions and a wide, global network.
Apple also recently partnered with Michigan State University to launch its first Apple Developer Academy. The Academy helps prepare tech-savvy students for jobs in the iOS app economy. Apple's investment was intentional, opening up opportunities for them to tap into our diverse, innovative workforce for their inaugural class of creators.
Not to mention, the Detroit Region possesses the largest automotive cluster in North America! In the last few years, the auto-mobility industry has become increasingly tech-enabled, and software engineering talent has become the fastest-growing, highest-demand engineering talent in the region. It's no wonder the CES Show has in recent years become the place for tech & automotive companies alike to debut their new technologies.
As the #1 State for Automotive R&D, much of the innovation, product development, and design in the automotive sector is happening right here in Michigan. Together, our ecosystem is driving the future of mobility technology—from smarter manufacturing to autonomous, connected and electric vehicle development & production.
2. Our Tech Talent is Skilled, Diverse, and Affordable
Tech and industry giants from all over come to the Detroit Region because we can provide them a strategic location and an unmatched tech talent pool to scale their operation. You can ask anyone, and they'll tell you that Detroiters are some of the most resilient, diligent, and innovative people in the world. We put in the work to make the impossible possible—and that's why our talent is worth every cent.
In fact, the Detroit Metro is ranked #3 in the U.S. for Tech Talent Cost vs. Quality, so you know you're getting the best value for your business. On average, our talent costs about 30% less than coastal hubs like San Francisco and New York City. And as an added bonus, the Detroit MSA is ranked the #2 Most Diverse Tech Workforce according to CompTIA.
Our workforce is also uniquely equipped for the tech industry. Tech-related workers make up about 9% of the state's total workforce, and the Detroit Region has the #2 Largest Concentration of Engineering Talent in the U.S.—second only to Silicon Valley! We're also the #8 Metro for Software Developer Density and have the 5th Largest Research Talent Pool in the nation.
That talent comes from our world-class education ecosystem. The Detroit Region is one of the nation's top academic research clusters, with 34 colleges and universities that produce about 70,000 graduates annually. But we also actively invest in training programs, from coding bootcamps to hands-on apprenticeships. This helps people reskill, retrain, and quickly join the tech workforce, so local companies never struggle to find experienced talent!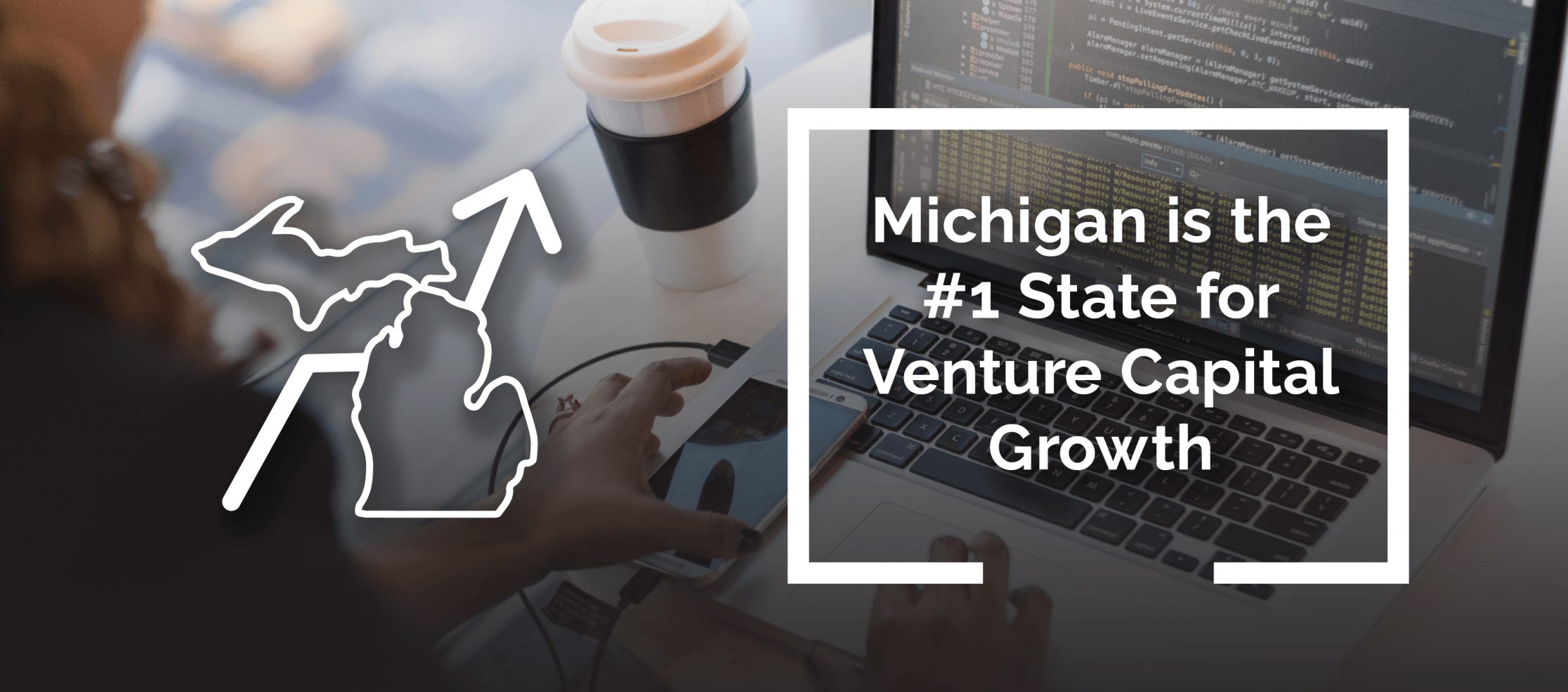 3. The Detroit Region is Made for Unicorns
Unicorns don't happen by accident. It takes an innovative, entrepreneurial market where companies want to invest—and that's why the Detroit Region has become one of the best locations to launch and scale your business.
Our region is currently home to four unicorn companies, making us one of only 10 states with more than one unicorn! You may recognize these groundbreaking startups, including Duo Security, Rivian, OneStream, and StockX. These innovative companies started right here in the Detroit Region, where they attracted investment from the venture capital community.
Michigan is the #1 State for Venture Capital Growth, with an exponential growth rate of 886% from 2016-2020. We have more than 1,300 angel investors who contributed approximately $73.6 million in investment in 2019—and those funds have sponsored 165 venture-backed companies across the state!
But our ecosystem goes beyond just capital investment. The Detroit Region also has a robust network of community resources ready to support your startup—from first launch to global success. Our tech ecosystem is packed with accelerators, incubators, and flexible work environments, so entrepreneurs can easily scale their business with local support.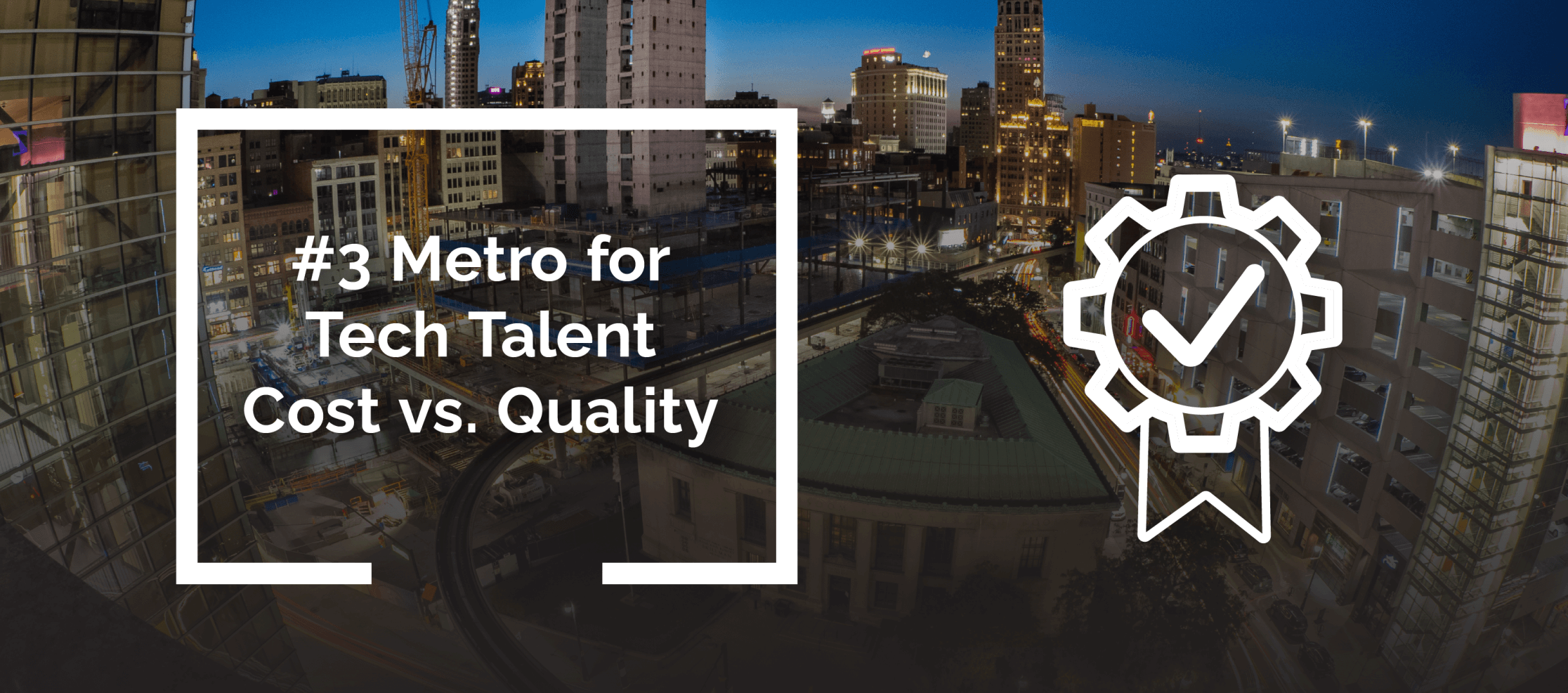 4. Our High Quality of Life Attracts Top Talent
When it comes to site selection, "quality of life" is often taken for granted. After all, every region is going to boast about their good schools, their vibrant culture, and all the reasons they love their city.
But at the end of the day, quality of life is still one of the biggest factors in talent attraction. Because if you want exceptional talent, you need an exceptional location—somewhere your employees actually want to live.
As a transplant myself, let me tell you: moving to Michigan felt like coming home. I won't bore you with all the reasons I fell in love with the Detroit Region, but suffice to say that I'm not the only one who loves it here. In 2021, one of our region's leading tech hubs, Ann Arbor, was even ranked the #2 Best Place to Live by Livability.com!
We're also significantly more affordable than other cities like San Francisco, NYC, and Chicago. The Detroit MSA has the #3 Lowest Cost of Living compared to other metros our size, and we're one of the Top 10 Best Metros for Tech Wages vs. Rent. So, your money goes a lot farther and lasts a lot longer here in the Detroit Region.


This combination of high quality of life and low cost of living are convincing people to leave the coastal tech hubs, as they look for more sustainable places to live. People are thinking about their future—and that means they want to work in a place where they can put down roots.
They call it the Midwest Migration for a reason, and the trend has only strengthened with the rise of remote work in 2020. Michigan has become an increasingly attractive destination for this experienced, future-focused talent. Because here, they can balance global, meaningful work with the ability to buy a house, raise a family, and live their best life.
5. Our Tech Ecosystem Collaborates on Innovation
Most importantly, what truly sets the Detroit Region apart is our collaborative spirit. Almost every company that comes here is pleasantly surprised by our community, talking about how friendly and nice we all are. Maybe it's just our Midwestern charm, but I've heard again and again that the best part about the Detroit Region is how we work together to ensure everyone succeeds.
In The Detroit Region, our companies partner together to drive innovation. Whether you're a small startup or a tech giant, you'll feel connected and involved because our community is ready to help you join the team.
One of the best examples of this collaboration is where I work — the Detroit Regional Partnership (DRP). We're a non-profit specifically focused on helping companies and site selectors explore the region, so they can easily connect with our ecosystem. We represent the unified efforts of the entire region, connecting companies with local talent, data, partners, incentives, and everything else they need—at no cost to them.
That level of regional collaboration shows just how much our community cares, and it's thanks to that collaborative culture that we've become the #1 State for VC Growth and the #6 State for Patents Filed. Because we know that when your company wins, we all win!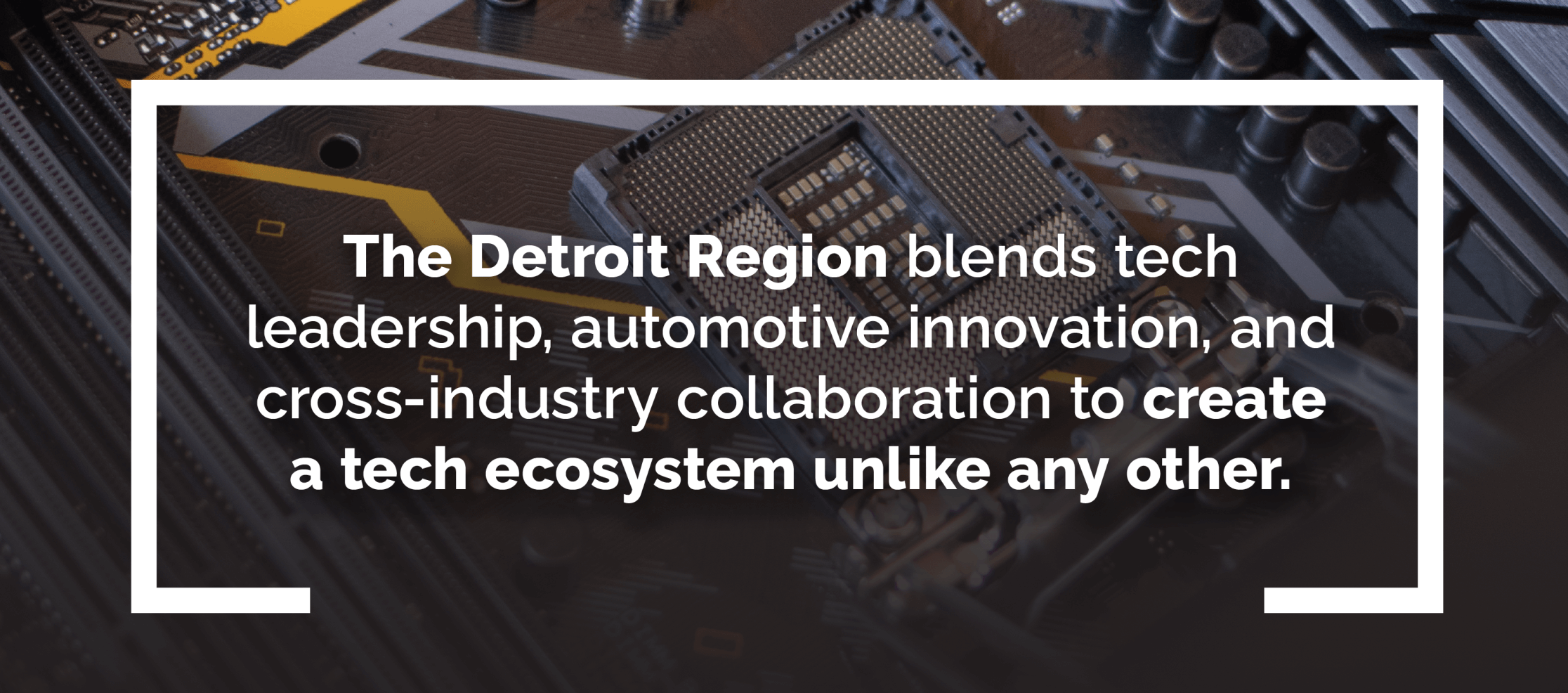 A Tech Hub That Breaks the Mold
The Detroit Region may not be the first place you think of when you hear "tech hub," and we may not have the global name recognition that Silicon Valley or New York City have. But what we do possess is the same quality of talent, innovation, and drive that you see across the famous tech hubs of the world.
The Detroit Region blends tech leadership, automotive innovation, and cross-industry collaboration to create a tech ecosystem unlike any other. Something I hear from both locals and visitors is that our workforce has a tremendous ability to innovate, ideate, develop, and produce.
Our region provides one of the best tech talent pools in the nation with the fastest-growing investor community. We combine software development with manufacturing prowess to lead the future of Industry 4.0 technology. And we're growing larger every day, with creative startups and new expansions across our industry ecosystem.
These startups include everything from robotics like Mouvit and Bedestrian to personalized services like Workit Health and LoanSense. And that innovation isn't limited to adults!
Nationwide success story, Alina Morse, started her own line of dental lollipops when she was only 9 years old. She launched her business with support from the team at the Centrepolis Accelerator, and since then, her company has become the best-selling sugar-free hard candy on Amazon.
In the words of Dan Radamski, Executive Director at Lawrence Tech University's Centrepolis Accelerator: "There is no other region in the world with this product development capability, from design, to engineering, to prototyping, to testing and validation. The Detroit Region is best in class, best in the world."
So, if you need a talent-rich location with an affordable market, look no further than the Detroit Region. We're ready to help your business launch and scale at speed—connecting you with the resources you need to grow across the globe. Our location is especially advantageous for remote work and hybrid operations, providing flexible work solutions to fit your needs.
If you're interested in joining our tech hub or learning more about the Detroit Region, feel free to reach out to me at the Detroit Regional Partnership. I'm always glad to help tech companies navigate our market and find their place here in the region!
About Connie Loh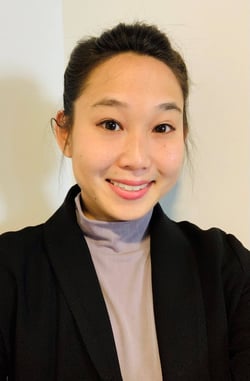 Connie Loh is the Business Development Manager and Tech Industry Lead for the Detroit Regional Partnership. At the Partnership, Connie has successfully launched and grown the organization's business attraction strategy in the tech and startup space. Since joining the team, she has led a state & regional coalition responsible for benchmarking the state's competitiveness in attracting large scale IT infrastructure projects to the region. Additionally, she developed the Detroit Region's inaugural tech ambassador program, ambassador videos, tech ecosystem map and pitch content laser-focused on connecting with decision makers across the tech & startup community. The role has taken her on several business development missions across the globe, including to Silicon Valley and Canada and virtually across Europe, Asia, Africa and South America. As a result of her leadership promoting the region's tech ecosystem, Connie was recently awarded the 2022 Purpose Award of Top Midwest Tech Community Builders. Prior to joining the Detroit Regional Partnership, Connie managed global IT projects for the Powertrain Solutions division at the Bosch North American HQ in Farmington Hills. During her free time, she enjoys spending time with family and friends, exercising, painting and being outdoors.
About the Detroit Regional Partnership
The Detroit Regional Partnership is a public-private economic development partnership focused on marketing and business attraction for the 11-county Detroit Region. It serves as a convenient single point of contact to all regional resources and works with companies and site selectors to help manage their projects and support their transition into the region. It specializes in helping companies understand and access the competitive advantages of our region – from workforce data to state and local incentives. Visit www.DetroitRegionalPartnership.com or follow @DetroitRegionalPartnership on LinkedIn to learn more.