From renewable energy to cyber security, there are a ton of great companies hiring engineers to work on exciting projects. If you're looking for a job with a purpose, a team to call home, or the ultimate work-life balance, check out these 13 engineering roles that are hiring right now.
Midwest and Remote Engineering Roles in Tech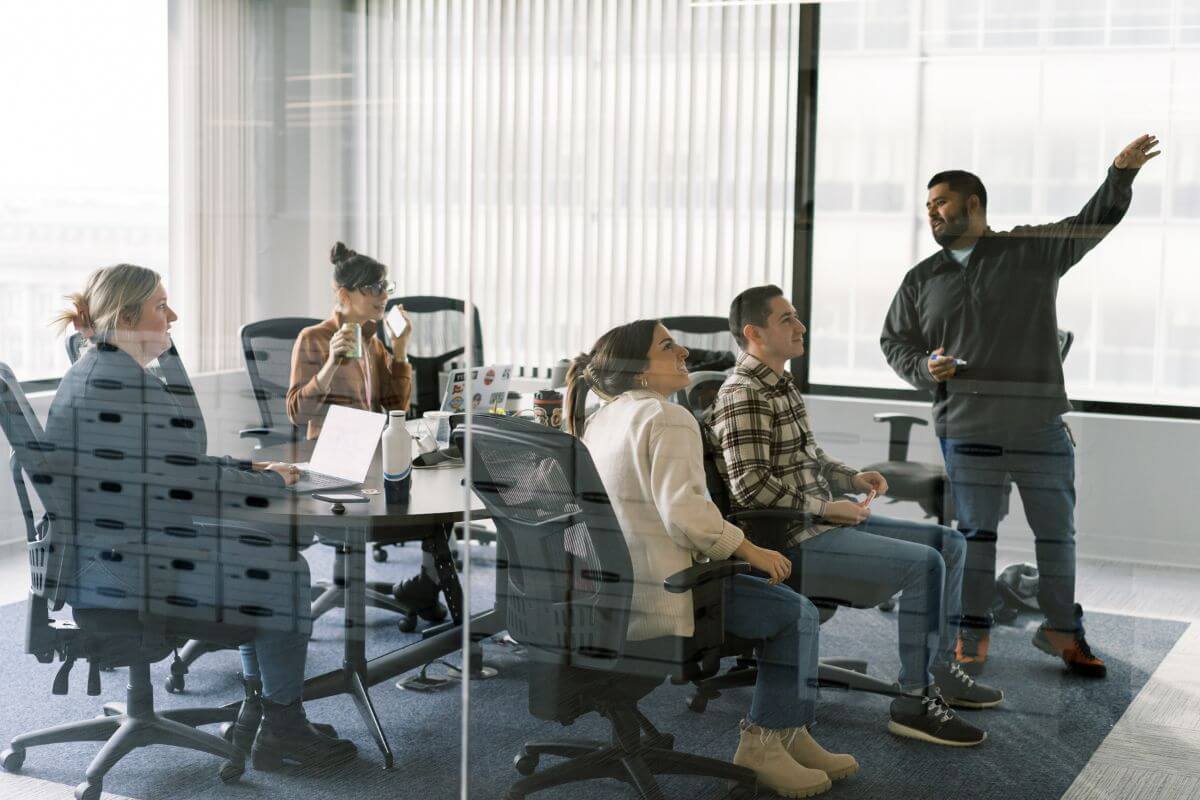 1. Senior Full Stack Software Engineer at Trustpage
Detroit/Remote | As a Full Stack Engineer at Trustpage you will have significant ownership over developing, testing, and scaling their product as they rapidly grow and evolve. Their ideal candidate is someone who has an open mind and who gets excited about the opportunity to join an early-stage company and help build a product from the ground up.
Trustpage is gearing up for a big year in security — learn more here.
2. Senior Software Engineer, Bankrate.com at Red Ventures
Remote | Bankrate.com, a division of Red Ventures, is looking for talented, result-oriented, innovative software engineers to join their team, responsible for building services and experiences on Bankrate.com. In addition to building secure applications that protect the privacy of their customers, the team works collaboratively to create personalized experiences that grow the business.
3. Engineering Manager at Red Ventures
Remote | The Bankrate team at Red Ventures is looking for a highly technical, result-oriented, and innovative Engineering Manager to lead an engineering team responsible for monetization and ad tech. This individual will help drive their culture of empowerment, ownership, and accountability to help develop their team technically and professionally.
Red Ventures is helping people through tough decisions — learn more here.



4. Sr. Electrical Design Engineer (FPGA) at KLA
Ann Arbor | As a Sr. Electrical Design Engineer, you will be developing complex designs for high-performance mixed-signal systems, defining requirement specifications, and writing technical documentation that meets the defined quality standards. KLA is looking for someone with a solid knowledge of electrical engineering principles and complex FPGA designs.
Learn more about what it's like to work at the beautiful KLA campus.
5. DevOps Engineer at SkySpecs
Remote | As a DevOps Engineer, you will work with the web engineering team to grow the Horizon platform. You will build tools and workflows that help the development team build faster and with confidence. The SkySpecs platform is built using AWS, Hashicorp, GitLab, Node.js, GraphQL, and Kafka.
Learn more about what SkySpecs is doing in renewable energy.
6. Software Architect at T-CETRA
Columbus/Remote | The Software Architect  will be responsible to make intuitive, high-level decisions for software development and create architectural approaches for software design and implementation to guide the development team. To be successful in this role, you will need a strong technical background and excellent IT skills. Ultimately, you will provide a framework for the development of a software or system that will result in high-quality IT solutions.
Learn more about how T-CETRA is bridging the digital divide.
7. Software Engineer at Guideline
Remote | You will join a distributed team of 40+ including remote employees and employees based near the Guideline offices. As a Software Engineer on an agile team, you will build upon the growing line of products that bring the possibility of a safe retirement to more people.
Learn more about how Guideline supports work-life balance.



8. Chief Technology Officer at Plinqit
Ann Arbor/Remote | Reporting to the Chief Executive Officer, the Chief Technology Officer will support a team of highly effective engineers while shaping and growing the team for the next phase of hyper-growth. The ideal candidate has a history of leadership and a willingness to dig into the work alongside their team.
Learn more about Plinqit's money saving technology.
9. Sr. Software Engineer-Javascript/React at Fund That Flip (now Upright)
Remote | In this role, you will design and develop distributed software applications with attention to quality. You will perform coding, debugging, testing, and troubleshooting throughout the application development process. This role works as an efficient team member on a Scrum team while being highly independent.
Fund That Flip is focused on maintaining culture while doubling headcount — here's how.
10. Senior Software Engineer at Autobooks
Remote | Within this role at Autobooks, you will be a senior participant in the design and development of highly-scalable web applications that run non-stop around the world. You will utilize the latest development tools and technologies and follow agile processes and practices to deliver solutions to Financial Institutions, their small business customers, and the customers of those SMBs.
Learn more about Autobooks take on working from anywhere and putting people first.
11. Software Engineer at Aware
Columbus/Remote | As a Software Engineer, you will develop new features and capabilities leveraging your experience. You will own the release and quality analysis process of your code from conception to implementation. And you will evolve existing features by introducing alternative approaches or improved experiences.
Learn more about the great benefits Aware provides their employees.


12. Senior Software Engineer - Java at Veeva Systems
Columbus/Remote | Veeva Systems is looking for multiple Senior Software Engineers that are eager to build in a fast-paced, startup environment inside a stable, profitable company. The teams are solving complex problems that impact the speed and effectiveness of the life sciences industry. In this role, you'll jump right in, develop in rapid sprints, and find quickly that Veeva Systems doesn't believe in throwaway technology. You build it — they ship it.
Learn more about medical technology innovations from Veeva Systems.
13. Backend Software Engineer at AdAdapted
Ann Arbor | As a backend engineer you will be responsible for creating GraphQL APIs, cloud deployments, CI/CD, and R&D on emerging technologies and cloud solutions. AdAdapted strives to create an environment that provides the support and mentorship needed to learn and grow while encouraging its team members to collaborate, think big, and take risks in a blame-free environment.
Learn more about AdAdapted's mission and vision.


Looking for more engineering roles? Quickly apply to open tech jobs with one free profile.