We love Detroit. We love living in Detroit. Detroit is our people. It's where we're headquartered, and it's where we're helping the local startup and tech community recruit the nation's top engineers, designers, product experts, marketing gurus, and more.
We're not the only ones who love Detroit. Lots of people have heard about the amazing things happening in our city and are thinking about relocating to Detroit for their careers. The number one question we get from these folks is: What does the city have to offer?
This is a great question and we thought we'd lay out a few of the reasons why Detroit is a great place to work, live, and play—and why we think you'll think so, too. Thinking of moving to Detroit? This list should help you out, too!
Looking for a job in Detroit? Startup and tech candidates are looking for candidates to join their team. Create a free profile to start applying for hundreds of startup jobs.
9 Reasons You'll Love Living and Working in Detroit
1. The startup community is booming, which means your career options are limitless.
These days it's unusual to stay at a job for more than a few years. In Detroit, the startup scene is exploding, which means you'll never run out of career moves. Don't take our word for it. Check out these numbers:
In the last 3 years, there has been a 50% increase in the number of Detroit-based companies.
In the last year alone, startups in Detroit received more than $62M from venture capital firms.


2. Detroit is innovative.
We're considered one of the top 10 innovative hubs in the U.S., outranking cities like Chicago, Denver, and Portland. We're obviously known for our innovations in the auto industry, but areas like tech and the life sciences are also seeing a surge in development too.
There are more than a dozen incubators and accelerators located in and around Detroit.
75% of the U.S. automotive industry R&D investment is located in Michigan.
More than 40% of funded startups in the Detroit area are information technology companies.
More than 20% of funded startups in the Detroit area are life science companies.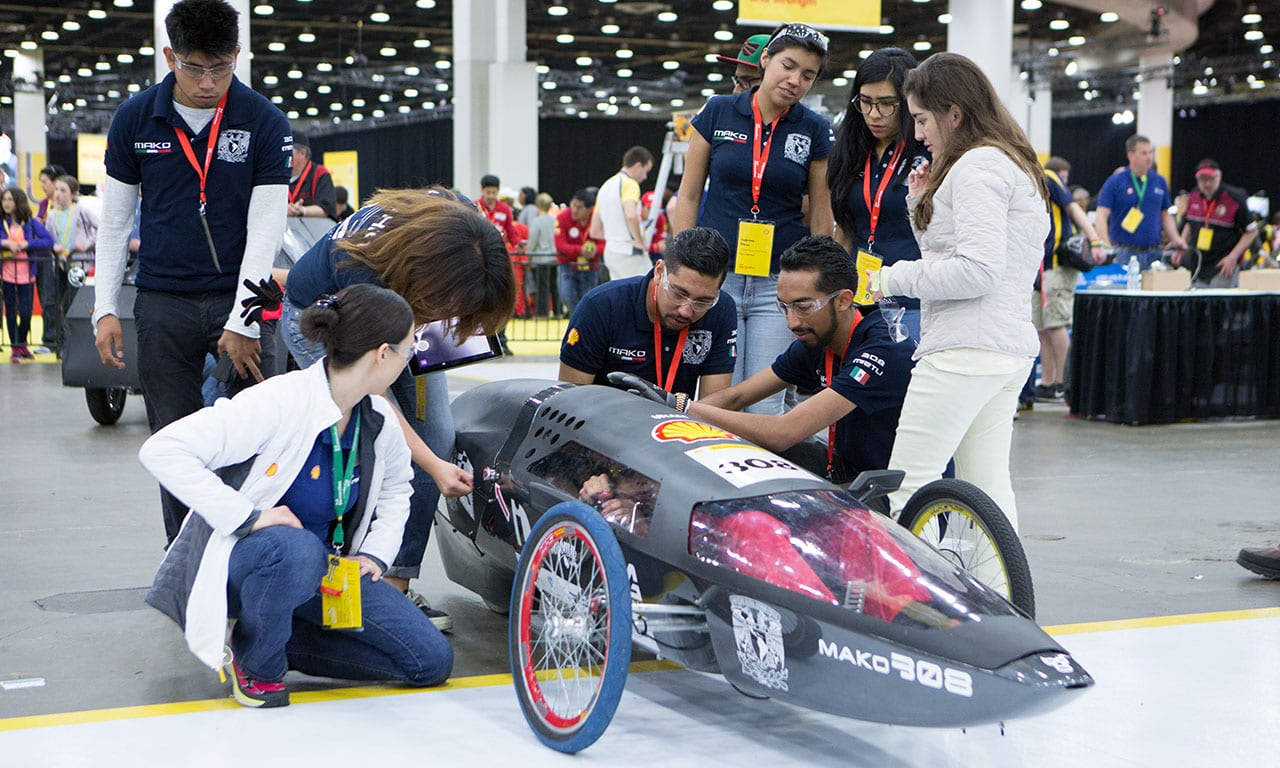 3. Detroit is literally for everybody.
One of the things we love most about Detroit is its diversity. Southeast Michigan has the largest Arab-American population in the nation. And of the country's most populous cities, Detroit specifically has the highest percentage of African-American owned businesses in the country.


4. It's easy to get around.
With a growing public transit system, 2,300 miles of protected bike lanes, pathways, and routes, and company-sponsored ride sharing, Detroit allows you to choose what type of commuter you want to be. Transplants from big cities like New York City and San Francisco will also be delighted to know that Detroit takes the cake when it comes to an overall better commuting experience:
On average, Detroiters spend 23 minutes commuting, which is 11% less than the national average.
Of the 15 largest metro areas, Detroit drivers spend the least amount of time in traffic during peak periods.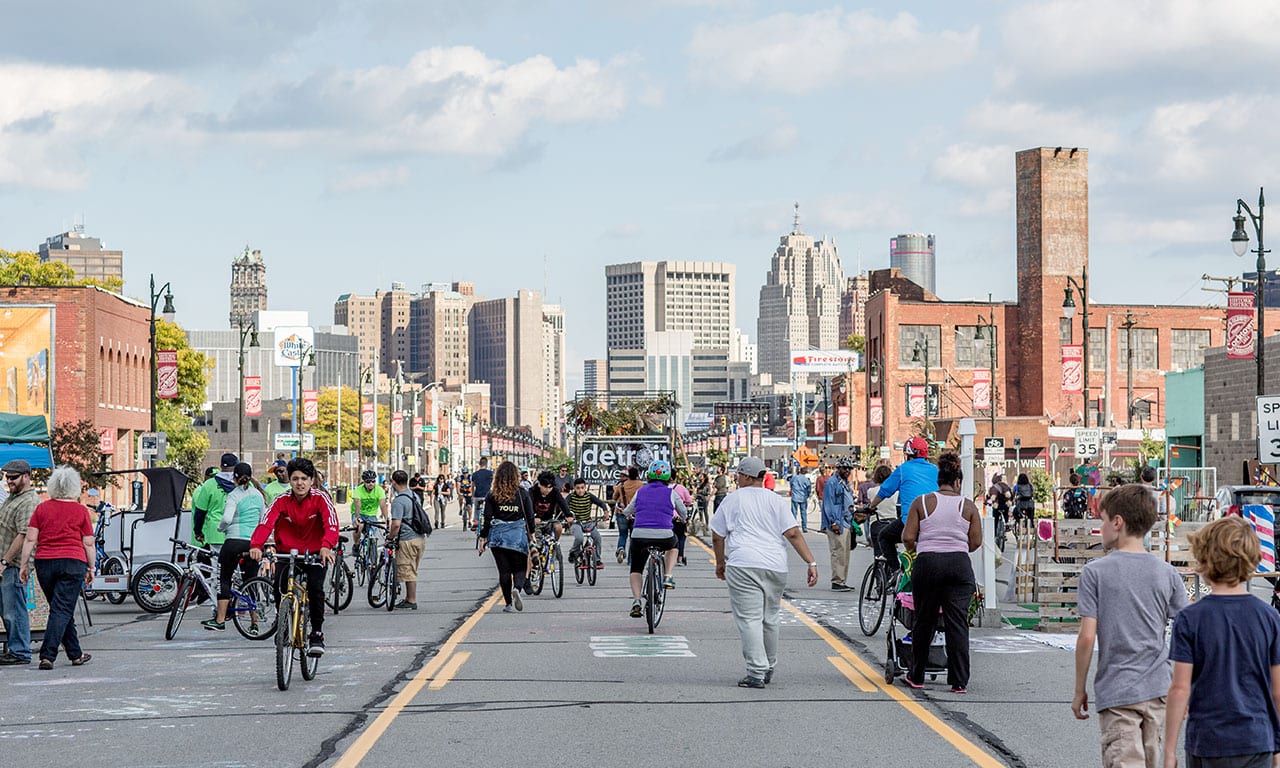 5. Our food scene is nationally recognized.
In 2016 Detroit ranked 13th in Zagat's list of "28 Hottest Food Cities." And National Geographic named us as the #1 unexpected food city in North America. We've got something for everyone! From food trucks and sidewalk cafes to Michelin dining experiences and a variety of authentic ethnic cuisine, your taste buds will revel in everything our city has to offer.
6. The cost of living in Detroit is below the national average.
27% lower as a matter of fact, and that includes housing, food, and health care. Plus, the medium home cost in Detroit is 80% lower than the national average! So if you're looking to be the next Chip and Jo Gaines, this city might have exactly what you're looking for.
7. We're community-focused.
Looking to live and work in a city where community matters? Where you can belong to something bigger than yourself? Look no further than Detroit. The city, with its rich history and colorful cultural fabric, is in the middle of a renaissance. People are coming together like never before to tackle today's most pressing social and economic challenges so that one day Detroit can be restored to its full glory.
Detroit's rate of volunteerism has exceeded the national average for the last five years.
20,000 people have donated to public space projects through a Detroit-based crowdfunding organization.
There are 9,000+ nonprofits in the region.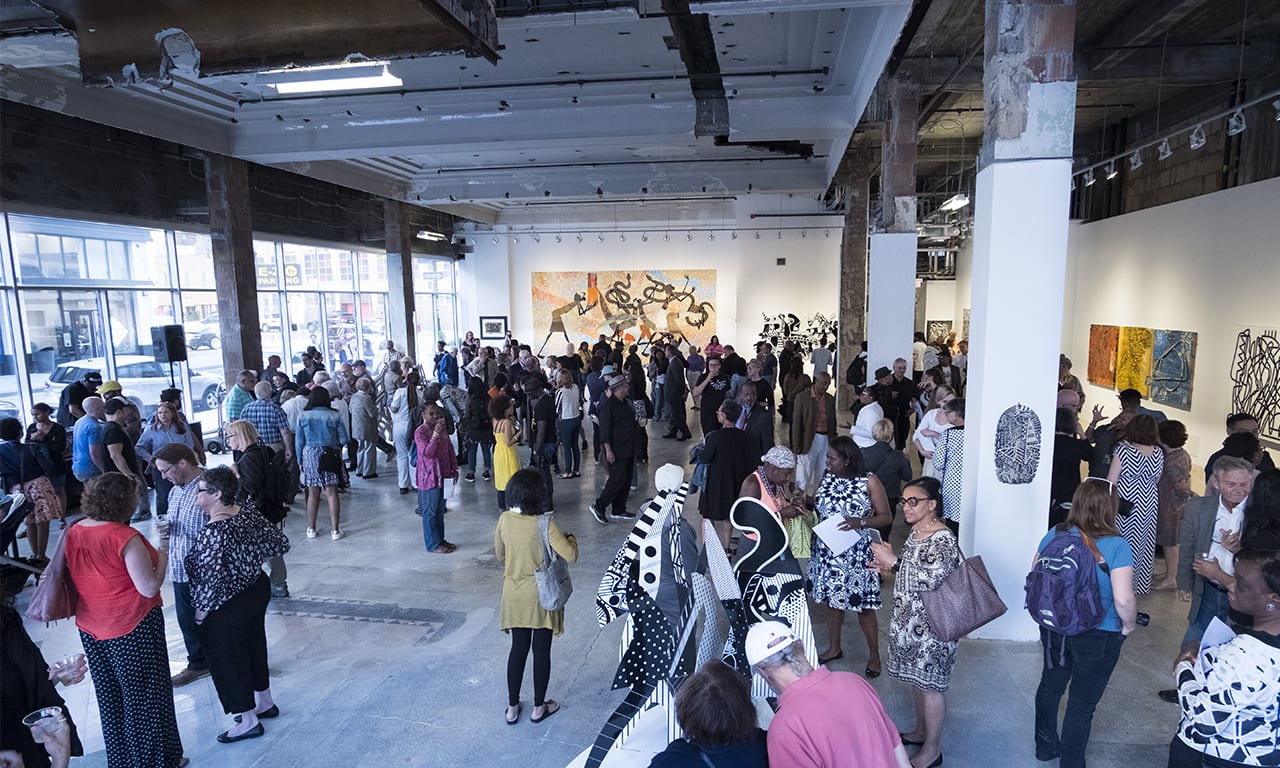 8. It's a mecca for arts and culture.
U.S. World and News Report says that Detroit is one of the top 10 underrated cities for art lovers. In fact, 14 million people attend arts and culture events every year here. Best part is, more than half of those events are free!


9. Detroit is ideal for adventurers.
Hike, swim, row, run, picnic. The Metro Detroit area has a little bit of something for anyone who enjoys the great outdoors.
There are 200 miles of public hiking trails in the region.
Michigan has 3,200+ miles of coastline—which is more than any other state except for Alaska.
There are 416 lakes in southeast Michigan (and 11,000+ lakes total across the state).
We have 9 state parks and 2 national wildlife refuges in southeast Michigan.
Belle Isle Park, located in Detroit, is the nation's largest city park.
Ready to make a move? At purpose.jobs, we introduce standout people to innovative startups in and around the Midwest based on experience and culture contribution. If you want to get your foot in the door with 100s of startups located in or around Detroit, or are considering a move to Detroit, join the purpose.jobs talent community. It's 100% free.