We love Detroit. We love living in Detroit. Detroit is our people. It's where we're headquartered, and it's where we're helping the local startup and tech community recruit the nation's top engineers, designers, product experts, marketing gurus, and more.
We're not the only ones who love Detroit. Lots of people have heard about the amazing things happening in our city and are thinking about relocating to Detroit for their careers. The number one question we get from these folks is: What does the city have to offer?
This is a great question and we thought we'd lay out a few of the reasons why Detroit is a great place to work, live, and play—and why we think you'll think so, too. Thinking of moving to Detroit? This list should help you out, too!
Looking for a job in Detroit? Startup and tech candidates are looking for candidates to join their team. Create a free profile to start applying for hundreds of startup jobs.
9 Reasons You'll Love Living and Working in Detroit
1. The startup community is booming, which means your career options are limitless.
These days it's unusual to stay at a job for more than a few years. In Detroit, the startup scene is exploding, which means you'll never run out of career moves. Don't take our word for it. Check out these numbers from Detroit Regional Partnership:
Net tech employment in Michigan now exceeds 387,000 workers at more than 13,000 tech business establishments in 2020.

Michigan ranked the #1 state for venture capital growth at 886% from 2016 to 2020.
It's no wonder then why the Detroit region is America's next tech hub.
2. Detroit is innovative.
We're considered one of the top 10 innovative hubs in the U.S., outranking cities like Chicago, Denver, and Portland. And for emerging tech hubs, Detroit ranks #1. We're obviously known for our innovations in the auto industry, but areas like tech and the life sciences are also seeing a surge in development too.
There are more than a dozen incubators and accelerators located in and around Detroit.

75% of the U.S. automotive industry R&D investment is located in Michigan.

More than 40% of funded startups in the Detroit area are information technology companies.

More than 20% of funded startups in the Detroit area are life science companies.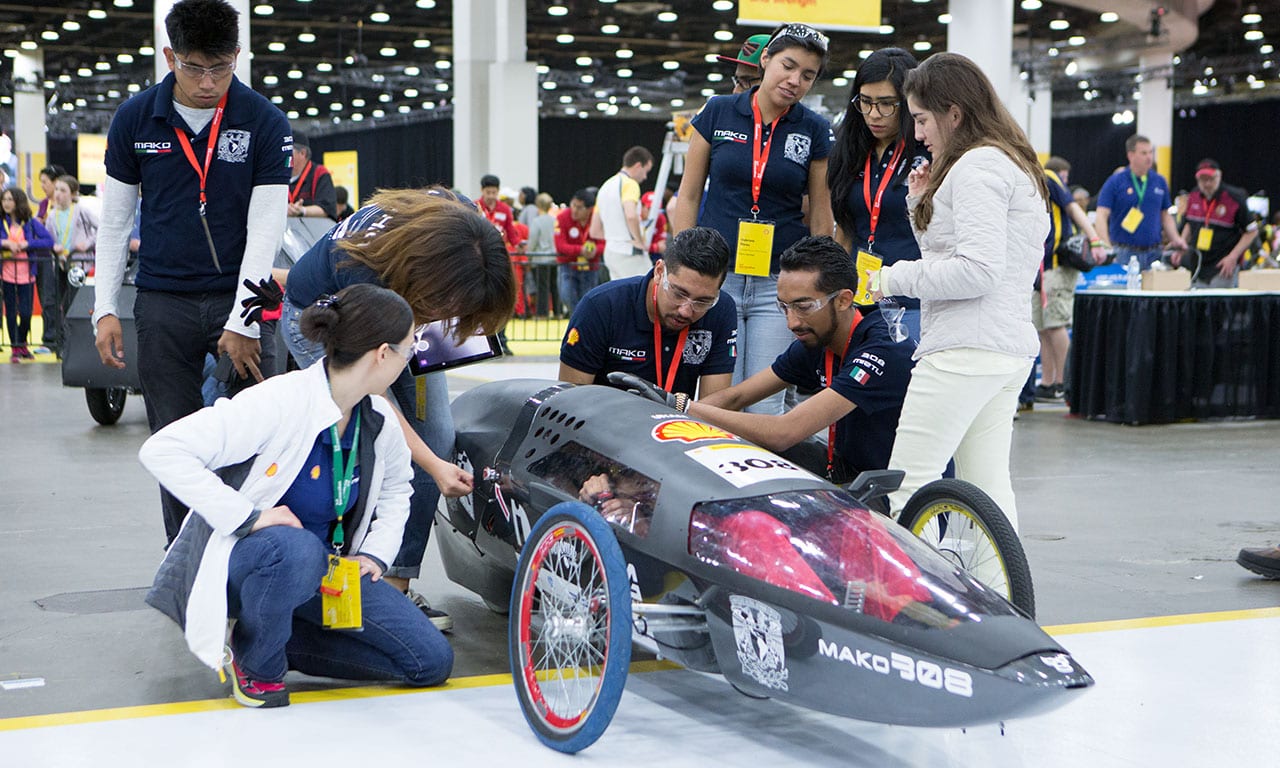 3. Detroit is literally for everybody.
One of the things we love most about Detroit is its diversity. Southeast Michigan has the largest Arab-American population in the nation. And of the country's most populous cities, Detroit specifically has the highest percentage of African-American owned businesses in the country.


4. It's easy to get around.
With a growing public transit system, 2,300 miles of protected bike lanes, pathways, and routes, and company-sponsored ride sharing, Detroit allows you to choose what type of commuter you want to be.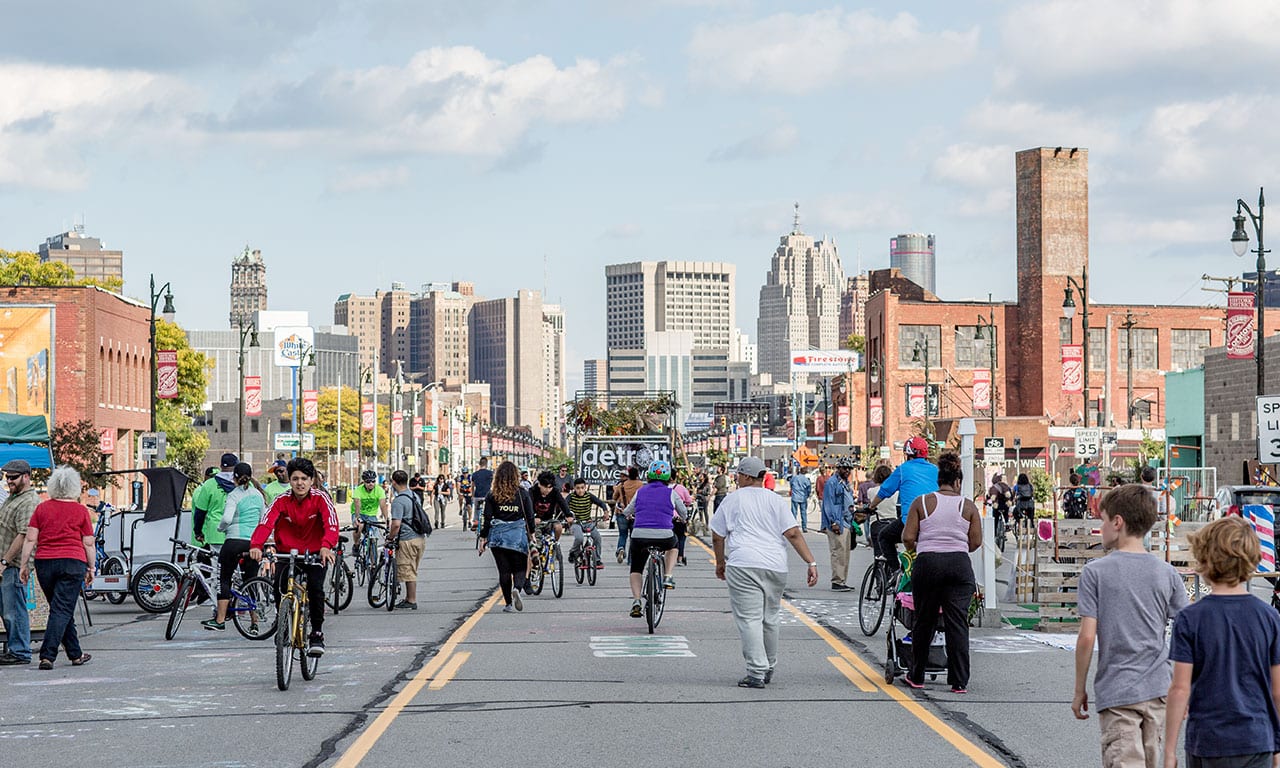 5. Our food scene is nationally recognized.
In 2016 Detroit ranked 13th in Zagat's list of "28 Hottest Food Cities." And National Geographic named us as the #1 unexpected food city in North America. We've even been dubbed a "foodie's paradise."
Of course you can find classic Detroit staples like Coney Dogs (Lafayette of American??) and Detroit-style pizza, which is growing in popularity across the country. But you'll also find authentic Mexican cuisine, Eastern African restaurants, and Michelin dining experiences around the region.
Your taste buds will revel in everything our city has to offer.
6. The cost of living in Detroit is below the national average.
According to Nerd Wallet, Detroit is the 69th most expensive city in the U.S. San Francisco on the other hand is the 3rd most expensive city. Detroit's median home price of $448,490 looks pretty darn nice compared to SF's median home price of $1,473,216.
The low cost of living in the middle of the country is a huge driver in boomerangs moving away from coastal cities back to the Midwest. It's so much more feasible to buy a house, save money for the future, and you get way more bang for your buck.
7. We're community-focused.
Looking to live and work in a city where community matters? Where you can belong to something bigger than yourself? Look no further than Detroit. The city has a deeply rich history and cultural fabric. People are coming together like never before to tackle today's most pressing social and economic challenges and help Detroiters gain access to wealth, health and opportunities. There are over 21,000 community organizations in the greater Detroit metro area. From food scarcity organizations like Forgotten Harvest, arts organization like the Kresge Foundation, tech groups like TechTown, and neighborhood organizations like Brilliant Detroit, the Detroit community is constantly coming together to work towards common goals.
8. It's a mecca for arts and culture.
U.S. World and News Report says that Detroit is one of the top 10 underrated cities for art lovers. In fact, Detroit is home to over 30 art museums, in addition to housing several flourishing artist communities. The Detroit Institute is the sixth-largest fine arts museum in the U.S.
Detroit is also home to the Charles H. Wright Museum of African American History, which has the largest collection of African-American art and artifacts in the world.
With more than 40 theaters (like the beautifully restored Fox Theatre and Max M. Fisher Music Center), the Detroit region is second only to New York City.
Here's another fun fact for you: Detroit is a UNESCO City of Design. It is the first and only U.S. city to review the designation.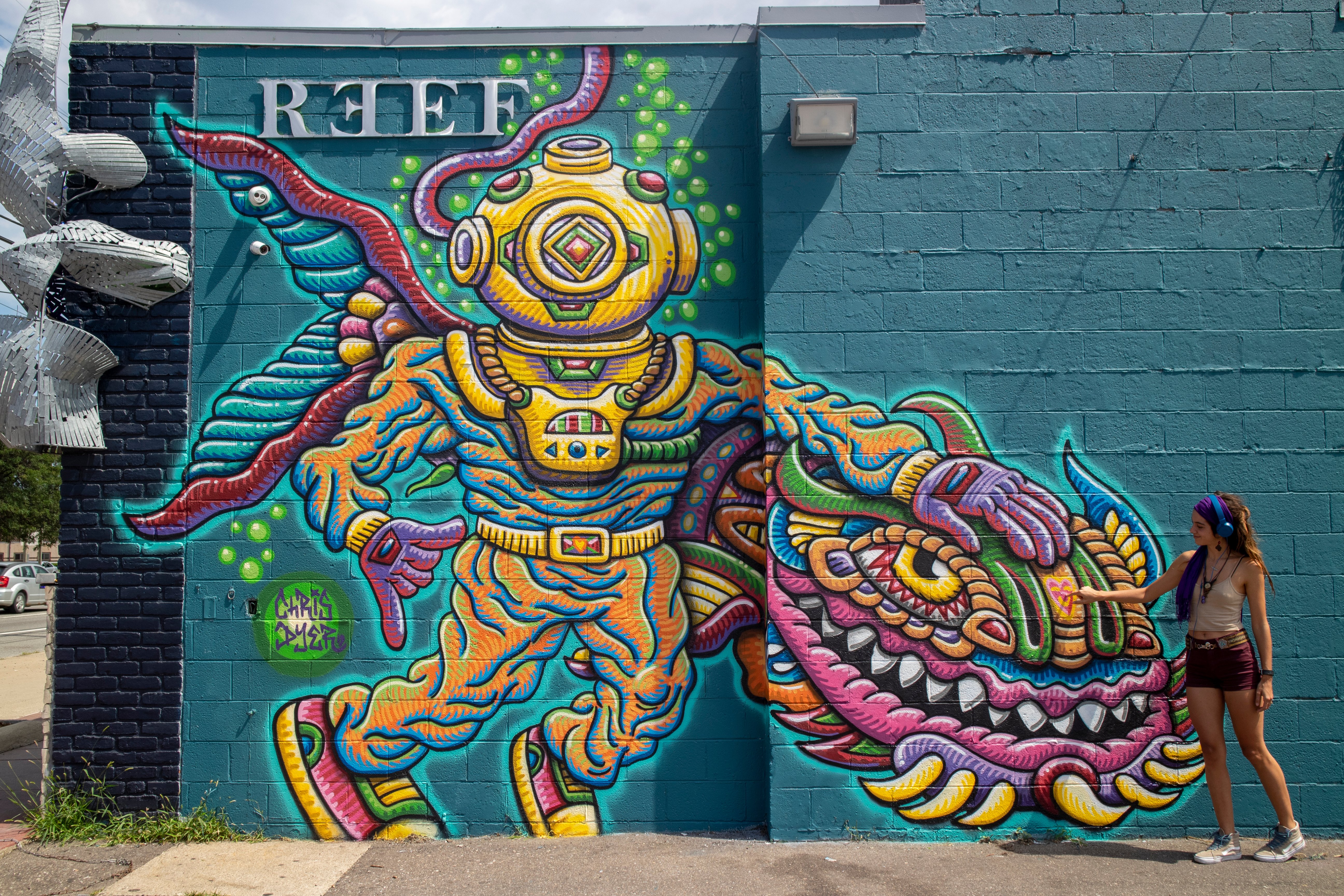 And of course we can't forget the street art. Detroit has a dense number of murals, many of which are located in the Eastern Market neighborhood. Even better? Detroit has its own augmented reality mural festival that brings its street art to life.
9. The architecture is gorgeous.
While we're on the topic of art, it has to be noted that Detroit's buildings themselves are works of art. While many of the cities older buildings were demolished, you can still find amazing examples of Beaux Arts, Art Deco and Midcentury Modern architecture throughtout the city. Its architecture is so notable in fact that many people take architecture walking tours to explore it. Famous architects like Albert Kahn, Minoru Yamasaki, C. Howard Crane have stunning buildings in the city, and even Frank Lloyd Wright designed a house in the Palmer Woods neighborhood.
10. Detroit is ideal for adventurers.
Hike, swim, row, run, picnic. Don't let the city fool you — the Metro Detroit area has a little bit of something for anyone who enjoys the great outdoors.
There are 200 miles of public hiking trails in the region.

Michigan has 3,200+ miles of coastline—which is more than any other state except for Alaska.

There are 416 lakes in southeast Michigan (and 11,000+ lakes total across the state).

We have 9 state parks and 2 national wildlife refuges in southeast Michigan.

Belle Isle Park, located in Detroit, is the nation's largest city park.
11. There's always something to do.
Between discovering new restaurants, exploring art galleries, seeing a show, catching a game, or wandering around Belle Isle, Detroit is full of things to do. Pop-ups keep residents on their toes, we look forward to the Beach Bar in Campus Martius in the summer, and Christmas markets in the winter. There's no lack of startup and tech events in Detroit and you'll find your calendar filling up quickly.
Ready to make a move? At Purpose Jobs, we help people connect with top startups and tech companies in the region to help them find jobs that align with their purpose. Sound good? Join the community today!