My dad always says, "If you're not learning at your job anymore, it's time to move on." Professional growth and development are huge factors for taking — or leaving — a job.
HR departments are catching on, too. In 2022, 67% of HR managers have an increased L&D budget according to Forbes. That might be because 76% of employees are more likely to stay with a company that offers continuous training.
So if you're looking for a new company and want a place where you can really feel supported in your development, check out these Midwest-based companies.
Learning and development stipends, training, cross-company growth, tuition reimbursement... check out the ways these companies support their employees.
17 Companies Investing in Professional Growth for Employees
KLA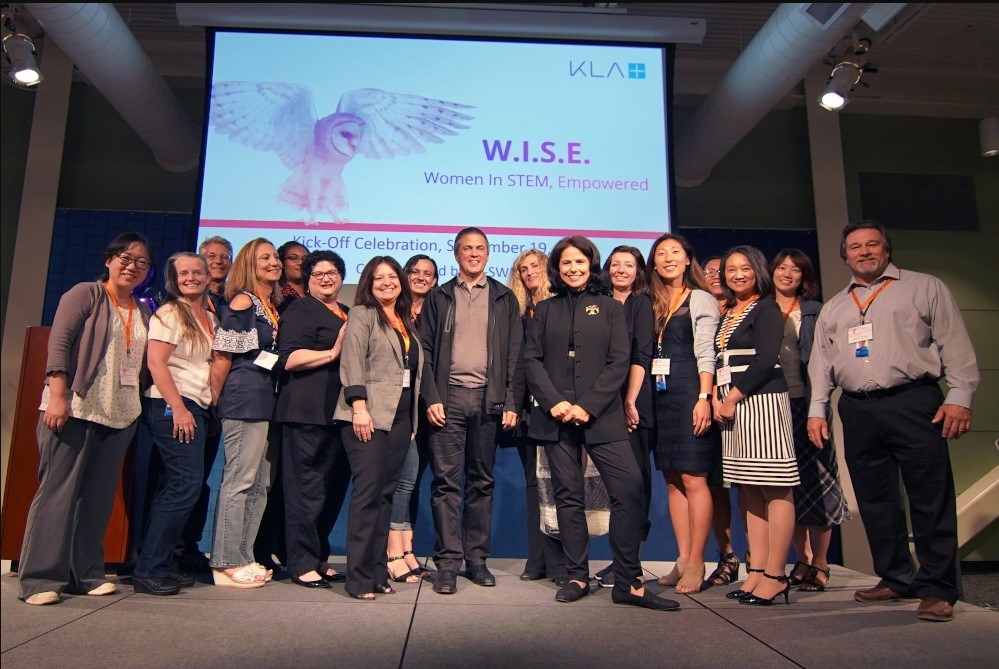 Image source: KLA
Headquartered in Silicon Valley with a brand new second headquarters in Ann Arbor, KLA is a global tech company helping accelerate the development of semiconductors. KLA is regularly recognized by customers and industry organizations as one of the best and most modern training environments, and has been cited by Training Magazine as a company at the forefront of merging technology and education.
With a dedicated Corporate Learning Center, KLA strives to accelerate performance through learning. Some of their benefits include:
Tuition reimbursement program

Virtual learning through KLA's award-winning Corporate Learning Center

Education awards

Engineering certifications through a variety of universities
Dynatrace
With offices in Detroit and around the world, Dynatrace is a cloud-solutions software company. With great benefits and amazing support for its 3,000 (and growing) employees, it's also one of the best places to work and grow your career. The Professional Development Program (PDP) at Dynatrace acts as an entry way into numerous technical and customer-facing career opportunities of Dynatrace. Joining the PDP program as a Consultant, Product Specialist, Customer Technical Support, or Business Insights employee will give you a strong foundation in using Dynatrace's award-winning Platform to help solve your customer's business problems using Dynatrace.
The Dynatrace PDP program is just the first step in one's successful career. This program raises the next generation of leaders in Dynatrace through its intense training on soft skills, consulting methods, and of course, the Dynatrace Platform. We have PDP graduates that are now Developers, Project Managers, Marketing, Enablement, DevOps Engineers, Team Leads, Managers, Architects, Directors, Senior Directors, VP's, and Senior VP's all in different geographic locations.
There are also plenty of opportunities for leadership training. It could be as simple as mentorship with a proven leader or it could be a structured learning course. The first way to gain experience as a leader is to be a leader amongst your peers and that's what we encourage in this program as well as post-program…to be the go-to person for your manager and always raise the bar. If you spend time focusing on this and building rapport you're your colleagues and Managers, the leadership path will come.
AdAdapted
AdAdapted, a marketing tech startup based in Ann Arbor, helps its employees grow through Coursera learning for all management. This allows their teams to grow vertically, but also into other departments and skillsets. Many employees at AdAdapted move into different areas at the company, like Allie Cronander did.
"This was my first job out of college. I started as a data analyst and was able to do a Looker boot camp to get certifications. The company paid for it and let me take the time to do that," Allie said. "I've also been able to go to different seminars to stay up to date on the software we use, not just for my knowledge, but also to keep projects up to date."
T-CETRA
T-CETRA, a Columbus-based tech company helping to bridge the digital divide, supports their employees who are interested in professional and learning development. They have generous professional development reimbursement program as well as student loan repayment. They also participate in Ohio TechCred, which helps Ohioans learn new skills with the skills needed in a technology-infused economy.
RocketReach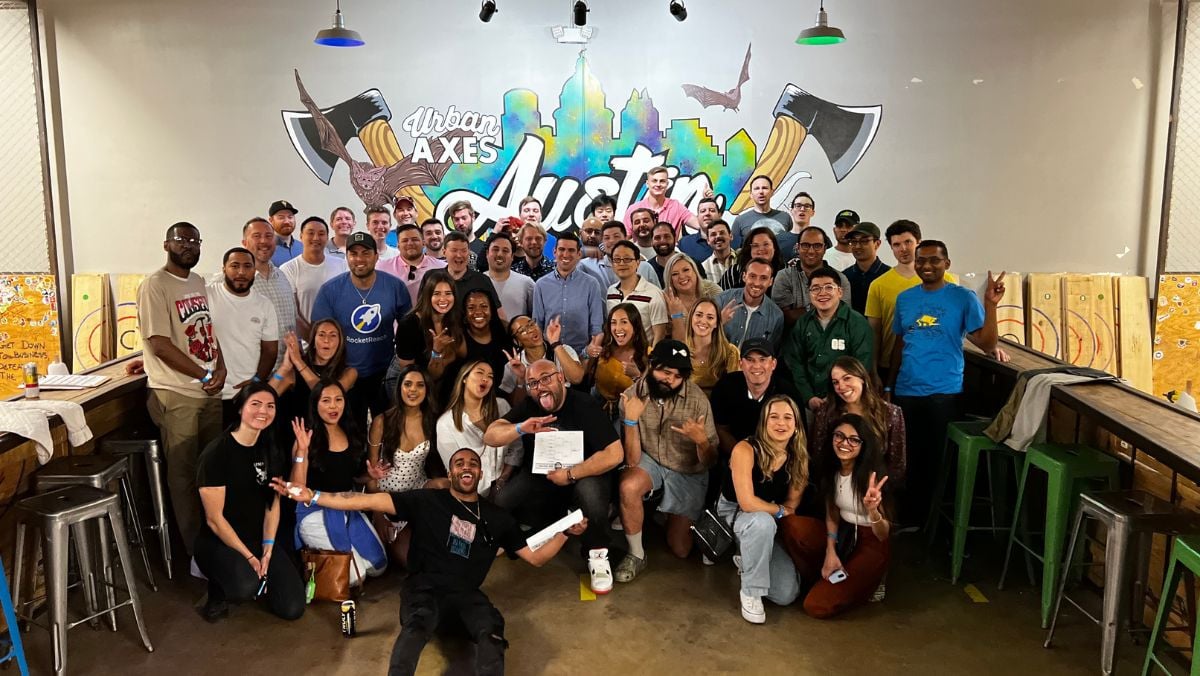 Image source: RocketReach
At remote startup RocketReach, learning, training, and career development has been top priority for their team this year. RocketReach has invested in tools and systems to support and promote effective 1:1's, feedback channels, and goal setting. They have an annual professional development benefit that gives their team members over $1,000 to use towards a anything that they consider continued learning for themselves. RocketReach leaders are also in the process of speaking directly with each and every member of the team to understand what continued training and learning means to them, and how they can invest in resources and tools to support those methods of learning.
Fund That Flip
Fund That Flip (now known as Upright), a Cleveland-based fintech startup, is always focused on the development of their teams, so much so that 2% of their team is specifically focused on learning and development.
Every individual in the company has a yearly allowance for individual professional development (conference, training, certifications, etc). They also have access to external expert trainings for specific needs (e.g., manager training). Each employee can attend 2-4 in-person summit weeks for training and alignment every year. And they also heavily invest in learning software to focus on leveling and performance framework.
Signal Advisors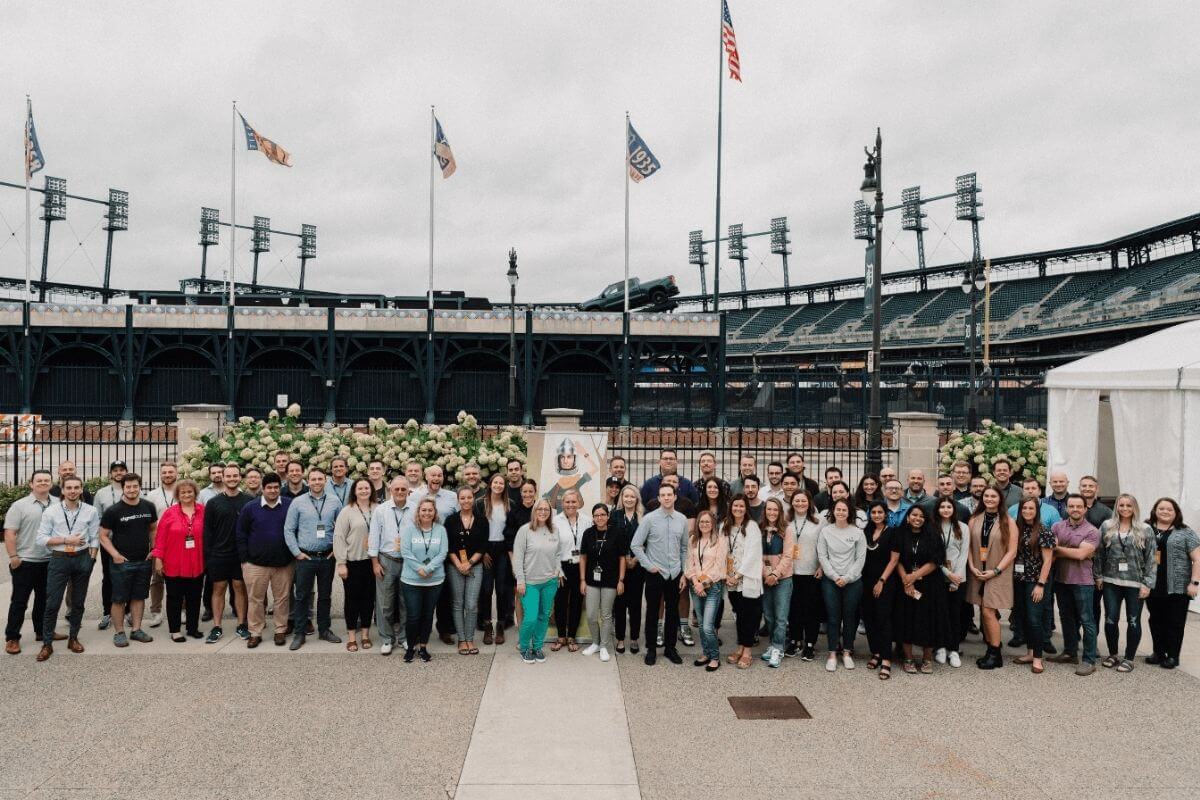 Image source: Signal Advisors
Signal Advisors, a Detroit startup obsessed with finding a better way for people to retire, is constantly improving their benefits package to be comprehensive and supportive. The company offers a Learning and Development Stipend of $1,500 annually to every team member. This is to assist with anything related to professional growth. Additionally they have an unlimited budget for books.
Stansbury Weaver
Stansbury Weaver, the tech-focused law firm killing the billable hour, is a growing company that continues to offer more and more benefits to its employees. For learning and development, the company provides each employee with at least $3,000 to spend on learning and development per year. They purchase unlimited books for each employee. On top of that, they're actually paying currently for all of their lawyers to go through a Contract Drafting School to further develop their skills!
Root
Root, the Columbus-based insurtech company, partners with LinkedIn Learning to provide on-demand courses and videos to support employee development. LinkedIn Learning offers content led by industry experts to help strengthen your professional skills, learn new software, and explore other areas as you plan for your career growth. All team members have a free subscription to LinkedIn Learning, where they can explore topics of interest and further develop skills to propel their careers at Root. Leaders at Root also have the ability to create learning paths specific to their direct reports to continue to invest in their learning.
In addition, Root partners with Franklin University and Mount Vernon Nazarene University to bring tuition discounts to its team members. Team members do not need to be enrolled in courses or programs related to their Root roles and responsibilities to take advantage of these partnerships.
SkySpecs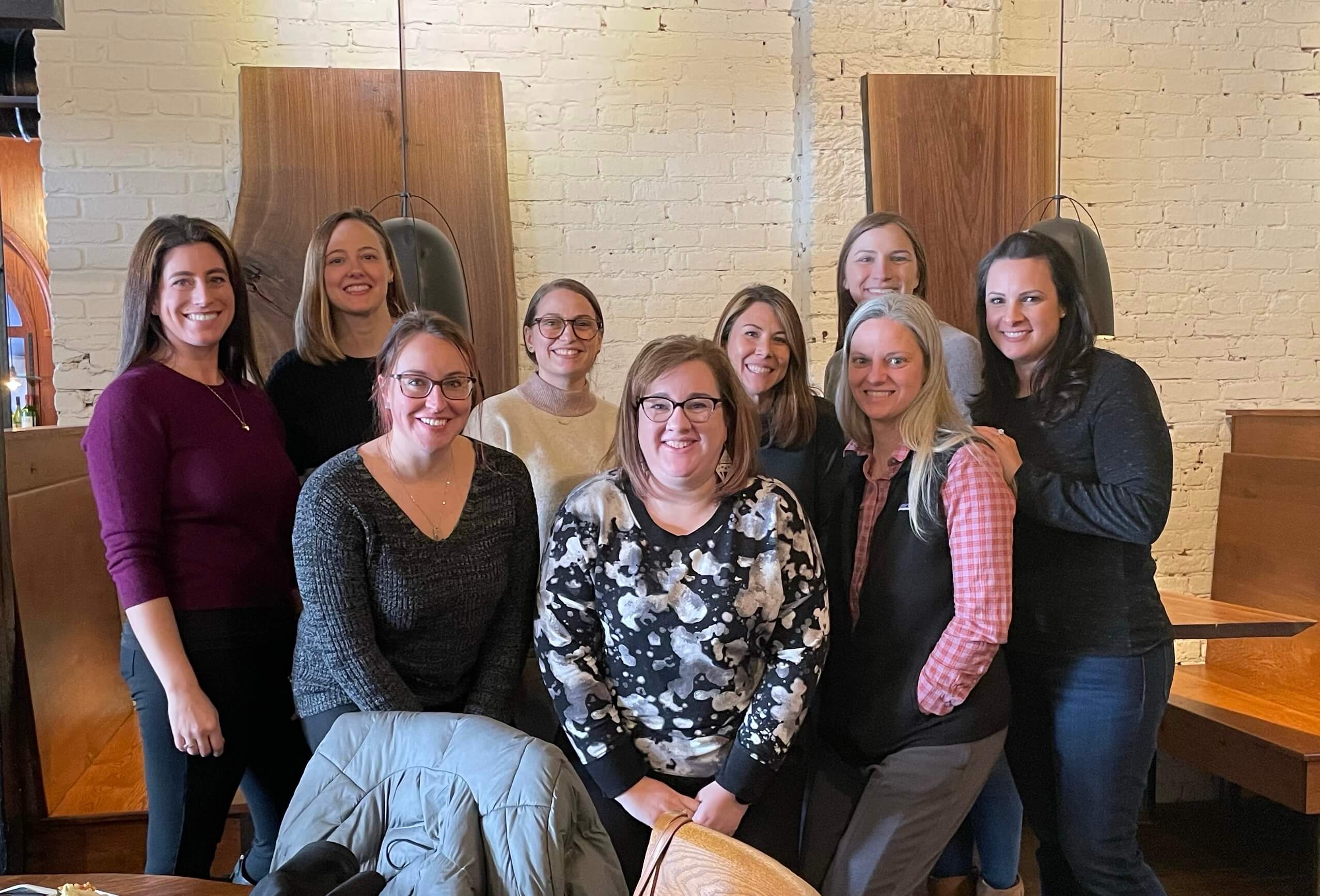 Image source: SkySpecs
At SkySpecs, the Ann Arbor startup using technology to manage renewable energy sources, they believe growing and training their employees is a major part of employee retention and success. Not only do they have professional development dollars set aside for each employee, but they also invested in LinkedIn Learning and other skill development platforms to help the team stay on top of their game.
Grand Circus
As part of its mission to transform lives and careers, Grand Circus supports employee growth in the following ways:
Grand Circus provides all full-time staff members with a generous $1,500 annual stipend and a week of paid time off to pursue professional development. Staff members recently have taken advantage of learning opportunities through eCornell and other leading providers.
Grand Circus gives staff and their immediate family the opportunity to take Grand Circus' after-hours bootcamps at no charge. Team members have added JavaScript, C#, Java, and Data Engineering to their skill set, enhancing the work they do in support of Grand Circus marketing, admissions, operations, and more.
Gearsupply
Gearsupply is very much a company that prefers to promote and develop from within. In order to do that, often times it means we are investing in furthering the education of current staff. Mitch, who is our sales development rep, took some online sales training and also had a private sales tutor that came to meet with him weekly, and that was all company provided. I am also in a certification program right now with Cornell University. These are just some examples. We love to get promising talent in the door and training them into the role of their dreams.
Nickels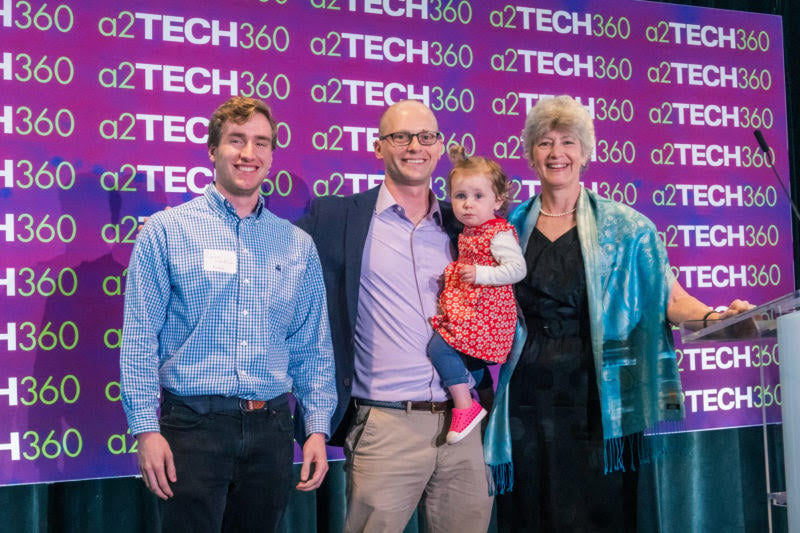 Image Source: Nickels
Nickels, a rising fintech company based in Ann Arbor, has a fast-paced culture that supports growth and development. Some of their learning and development benefits include training courses, conference support and budgets for consultants that the team can meet with for guidance and to flesh out ideas. For example Nickels' Marketing Manger, Peter, is attending a financial wellness conference out in Los Angeles where he'll get to learn more about the industry, and it's all sponsored by Nickels.
Atomic Object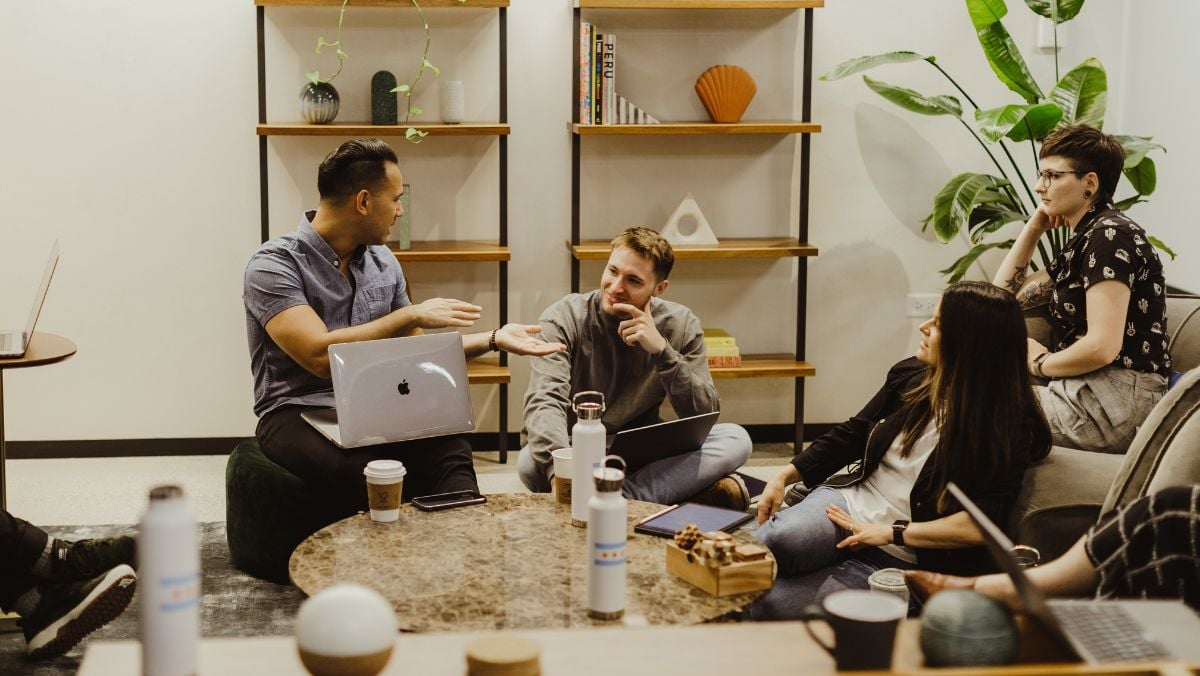 Image source: Atomic Object
Atomic Object, with offices in Ann Arbor, Grand Rapids and Chicago, is a great place to grow your career. The company supports all employees with paid professional development: books, conferences, tuition assistance, association memberships, etc. Nearly every Atom attends a conference every year—some more. Additionally, everyone at the company is paired with their own Career Development Manager, who helps them get the most out of their career growth with structured goal setting and regular check-ins.
Learning is so embedded in the company culture that every one and a half years, the entire company gets together for "AtomicCon," an internal conference where developers, designers, and delivery leads share their knowledge and build the brain trust. Also, for the past 6 years, Atomic has run The Atomic Accelerator, a 2-year accelerated professional development program for newly-graduated developers who join the consultancy each spring.
Physna
Based in Columbus, Physna is a startup building the world's leading geometric search engine. To help with the growth and development of their employees, Physna offers them an annual professional development reimbursement.
Upstart

Image source: Upstart
Founded in Silicon Valley with a second H2 in Columbus, Ohio, Upstart is a fintech company that offers fair personal loans and car refinancing. The company has excellent benefits, including learning and development benefits. They offer a technology equipment budget, personal development budget as well as lunch and learns and various clubs extracurriculars that foster personal growth.
Cerkl
Cerkl is rising Cincinnati-founded, remote startup building the premier, forward-thinking employee communications suite. They care a lot about employee wellness and offer competitive benefits. For learning and development, they offer each employee a professional development budget. This can cover the costs of certifications, conferences, or group fees for networking opportunities.