In honor of International Women's Day, we're feeling a serious surge of girl power. Women have made a lot of strides in the workplace, especially in tech. But there is still work to be done — as of 2022, women only hold 26.7% of tech jobs (Exploding Topics).
Luckily, more and more tech companies and startups in the Midwest are seeing the value of providing more opportunities for women — whether that be in leadership positions, general growth, or even benefits specifically for female employees.
We're excited to recognize these companies for giving their female employees a seat at the table — and sometimes at the head of it!
10 Midwest Startups and Tech Companies for Women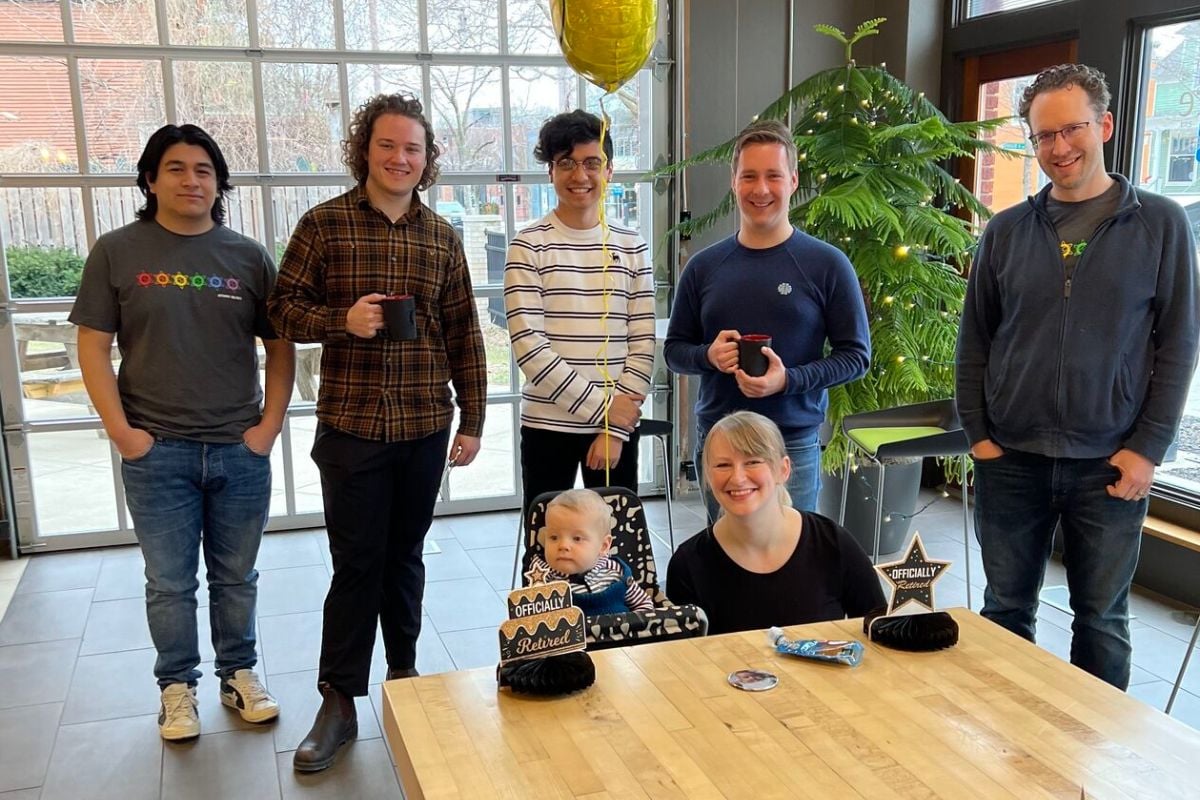 Atomic Object
With offices in Ann Arbor, Grand Rapids, Raleigh and Chicago, Atomic Object is consistently one of the top workplaces for women. While the employee-owned company offers hybrid flexibility, they also have a beautiful office environment and team events to help bring people together and have been awarded a Michigan breastfeeding-friendly workplace. Plus, working parents have the option to bring their babies to the office up until they age out at 6 months. Above is a picture from a celebration of one such "retiree" in Grand Rapids last month.
Dynatrace
Dynatrace is a cloud solutions tech company with offices around the world, including at Ford Field in Detroit. The company is known for offering wonderful benefits, including its revamped family leave benefit. At Dynatrace, their goal is to provide inclusive programs that reflect their family-friendly culture and support employees who are caregivers — regardless of their gender, phase of life, or family circumstances. Dynatrace offers eligible employees with up to 10 weeks of Paid Family Leave which may be used for various purposes, including bonding with a new baby, taking care of an ailing family member, or welcoming a newly adopted or foster child into your family. Dynatrace believes that this level of support creates an environment where you can be the best version of yourself, both at work and outside of work.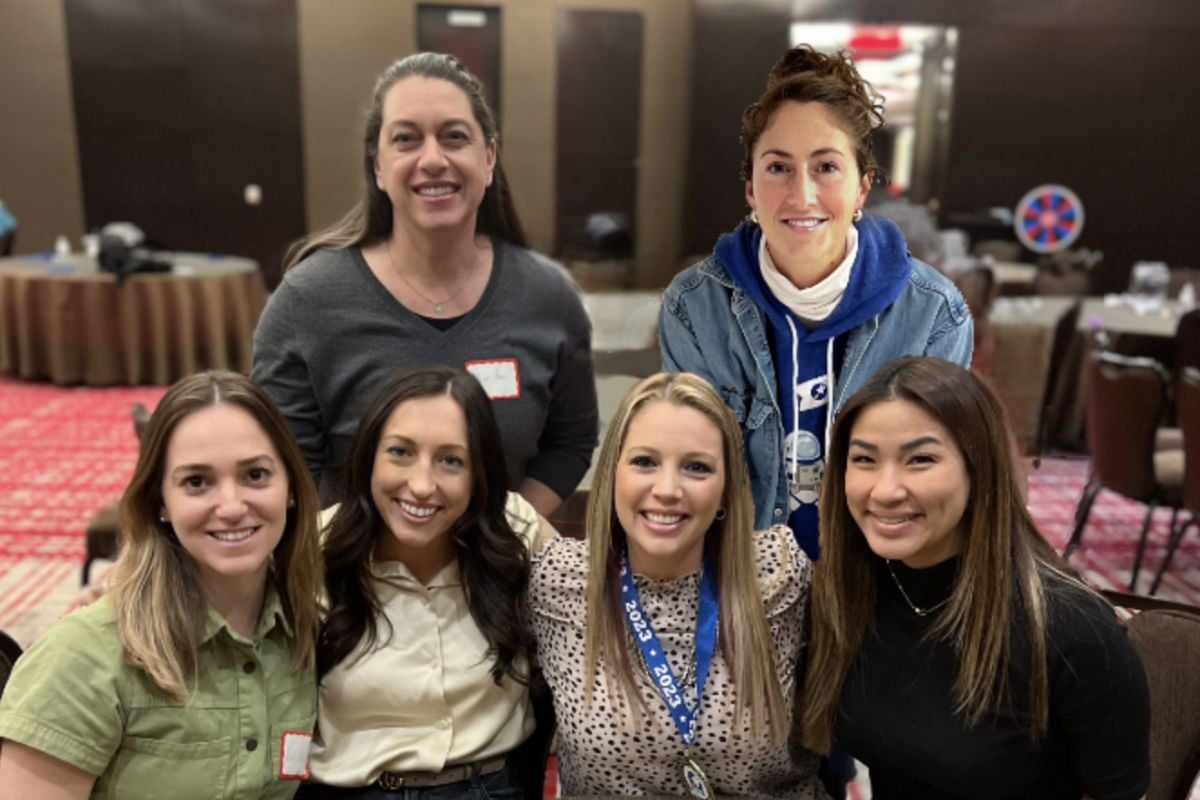 RocketReach
RocketReach not only has a female-stacked leadership team, but they're also heavily involved in empowering women in the community. They are official #Girlsclub sponsors and are sponsoring a female in the community to participate in the mentorship program at #Girlsclub which trains and mentors women in sales to become leaders long-term. RocketReach keeps a strong pulse on pay equality and provides a three-month 100% paid parental leave, with reasonable extensions.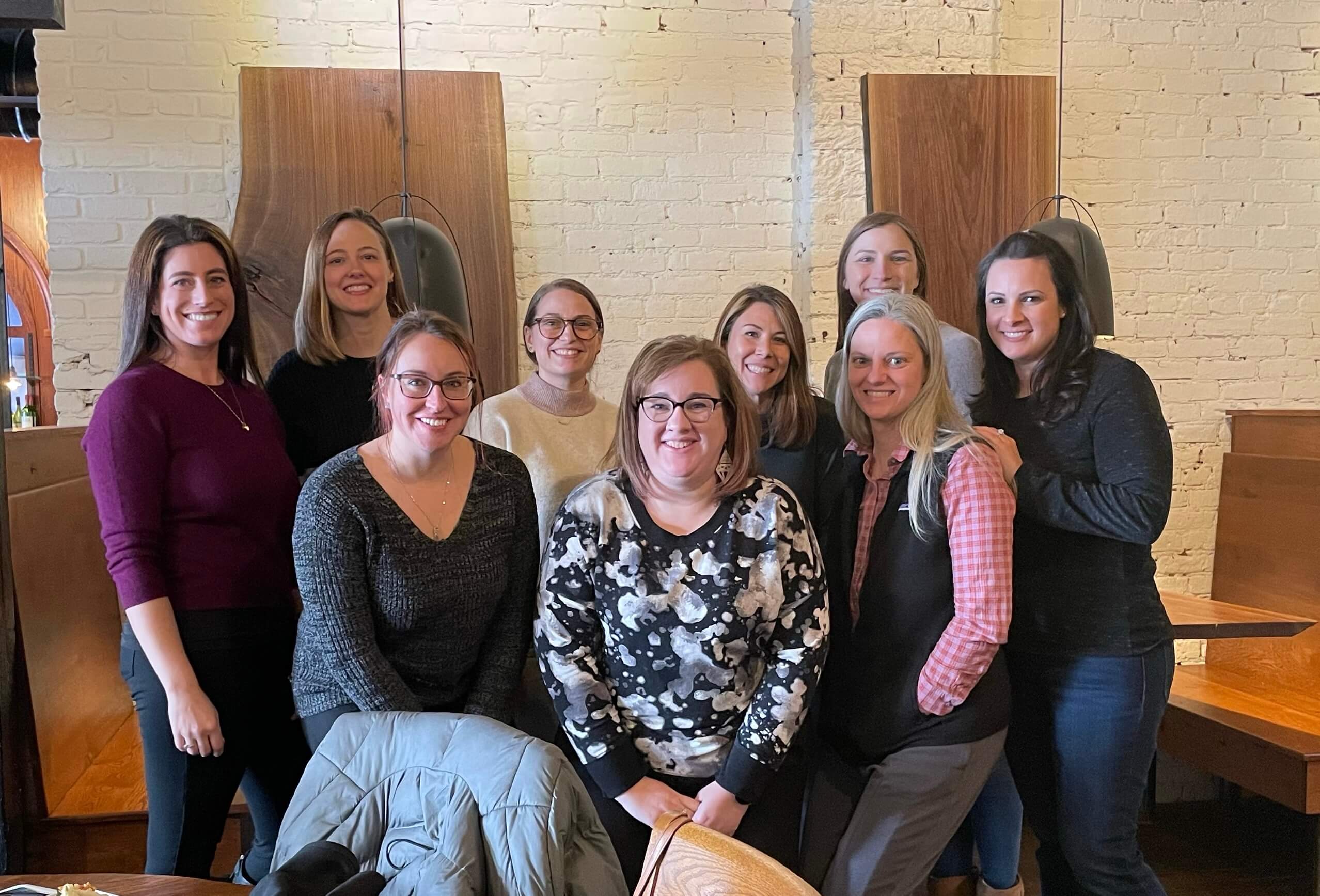 SkySpecs
SkySpecs' mission is to simplify renewable energy asset management so that fewer resources can do more for the planet. They are simplifying asset management through the use of drone technology and purpose-built software specific to the renewable energy sector. They are also on a mission to diversify their leadership team with the value add of Chief Marketing Officer, Sarah Leitz, and Chief Legal Officer, Hannah Pianko.
The team has 71 female employees, making up 28% of all employees with 17% in leadership roles, and are working to bring even more women on board (yes, they're hiring!). Skyspecs is also dedicated to creating a culture that values its female employees through initiatives such as an International Women's Day Networking Lunch and actively attending the WomenHack Detroit Networking & Recruiting Event.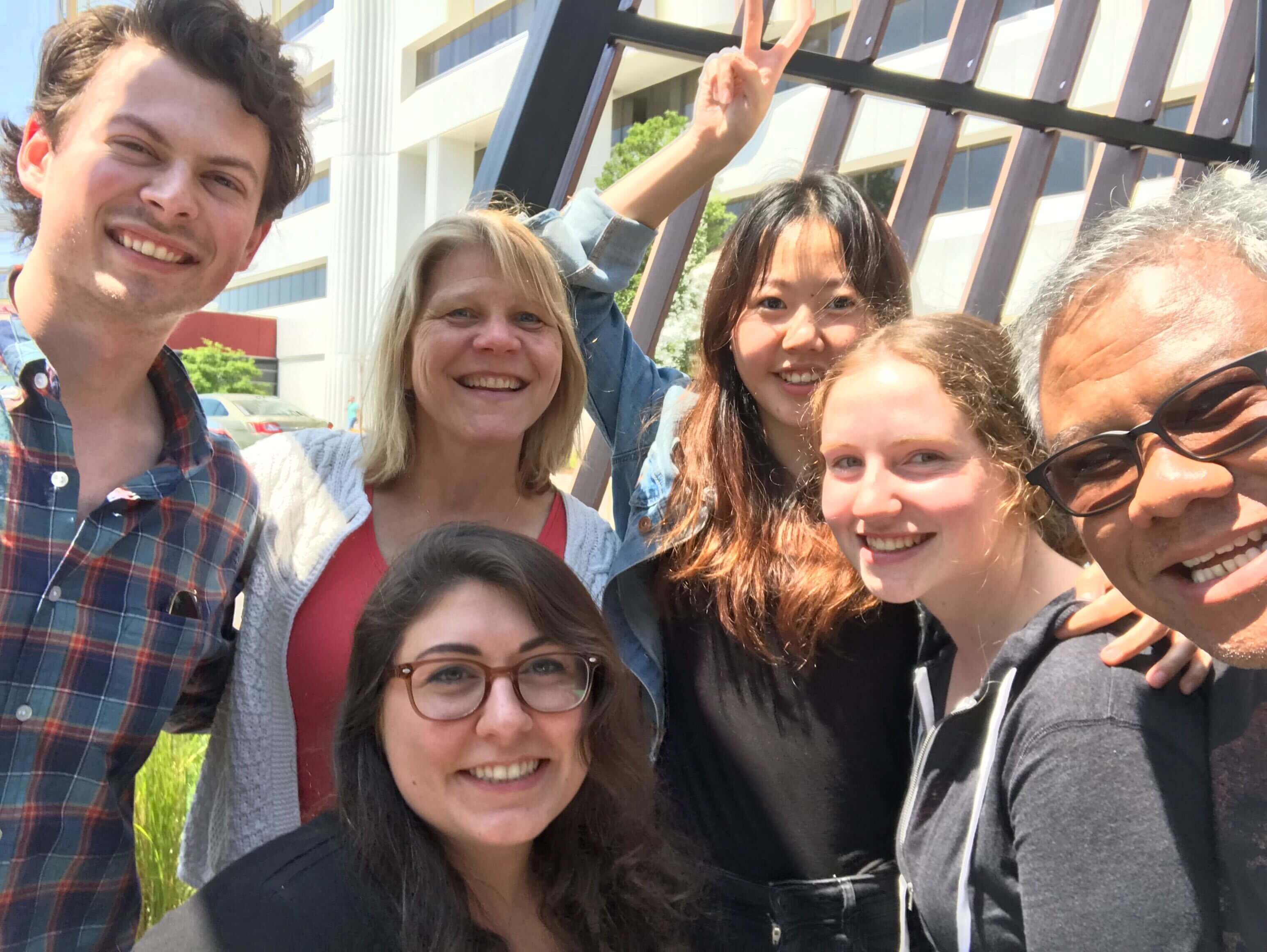 Alchemie
Alchemie is a female-founded web-based tool that helps students along their STEM learning journey. Julia Winter started Alchemie after teaching for 20 years. She has a passion for learning and her goal with Alchemie is to provide students with the opportunity to learn through gamification. Joining the Alchemie team is joining a team where women are encouraged to pursue their dreams in the sciences and pass their knowledge along to the next generation.
Red Ventures
Red Ventures is a tech company helping people through life's tough decisions. They're also helping people through one of life's greatest challenges: childcare. At Red Ventures, tenured employees (after 1 year) are eligible for up to 6 weeks of Parental Bonding pay, at full base pay. (Includes newborn child, newly adopted child, child of a domestic partner, or the sponsor of a new foster/guardian care placement). The company also offers these parental benefits:
Progyny Fertility Benefits: For teammates covered by their Blue Cross Blue Shield medical plans, Progyny offers comprehensive treatment for IUI, IVF, surrogacy, and adoption counseling, including tissue freezing.

Progyny Surrogacy Benefits: After 1 year of employment, teammates are eligible for a surrogacy stipend ($20,000 maximum).

Milk Stork: Breast milk delivery service for parents traveling on company business. Available to employees and to surrogates of employees.

Medical, Dental, and Vision plans that offer coverage to individuals, employees, their Spouses/Domestic partners, and Families.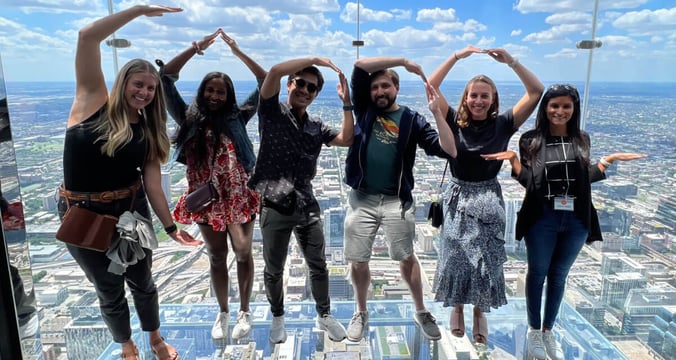 Carrot
This female-founded startup is on a mission to make fertility care and family-forming accessible to all. Diversity and inclusion are baked into the blood of Carrot and these values are lived out every day not only in the work they do but the culture they've cultivated for their employees. Carrot offers several employee community groups (ECGs) that help employees build stronger connections, create development opportunities, increase engagement among colleagues, and offer social, educational, and community activities. They also offer emotional health and well-being support to all employees.
Help Scout
Help Scout provides the affordability, flexibility, and power growing businesses need to scale. It gives you the simplicity to start right away, the power to grow, and the human-centered approach to delight your customers. They are dedicated to creating a diverse workforce and committed to being transparent about their efforts. The Help Scout workforce is 47% female and 2% are non-binary. Even better, their leadership team is 62% female.
Authenticx
Indianapolis-based Authenticx is female-founded and dedicated to helping people. Founder, Amy Brown, started Authenticx in 2018 after a 20-year career in government with one goal — elevate and escalate the voices of customers to executives to create meaningful change. Their culture is built on a foundation of teamwork and support providing employees with benefits like unlimited paid time off, flexible working schedules and locations, and paid parental leave.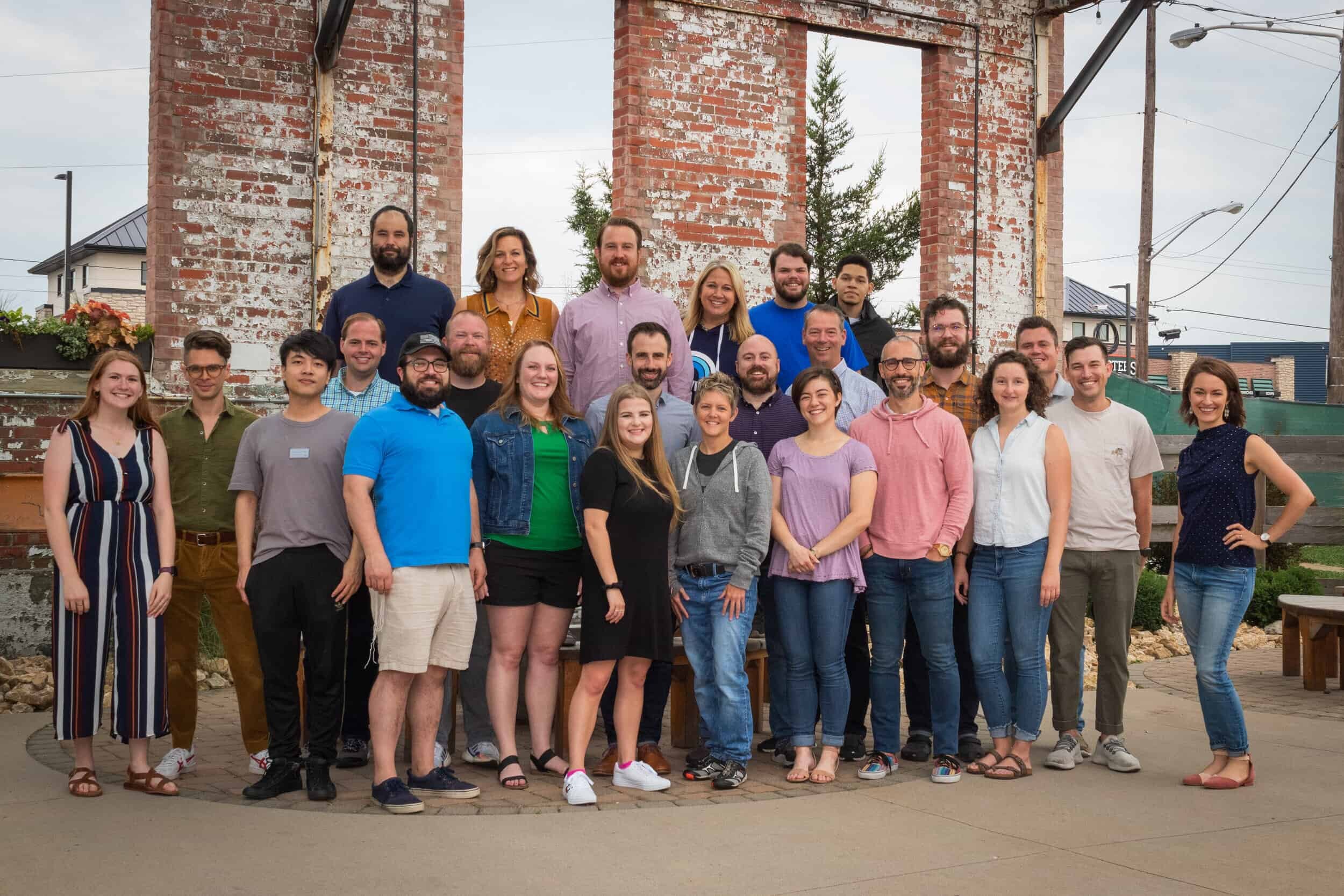 Cloverleaf
The female-founded SaaS startup, Cloverleaf was created to give users automated, personalized coaching tips that are aggregated across multiple personality frameworks to drive behavior change. Co-founder Kirsten Moorefield found the motivation to start Cloverleaf while at home with a newborn baby and an idea to make career coaching more accessible. Cloverleaf is dedicated to creating a culture and benefits that put their employees first with unlimited PTO, fully paid healthcare, and paid parental leave for birth, adoption, and placement of a child.
We're always on the lookout for great companies. Let us know of more companies that are great for female employees!