Where we work has become one of the most important pieces to our collective career puzzle. There are amazing companies all over the world and no longer are the days where you have to live in the city of someone's headquarters — access to innovative and exciting startups and tech companies is boundless. And the companies that hire remotely have a leg up on attracting great talent — like you!
Here are the best places to work remotely in 2023.
22 Best Remote Places to Work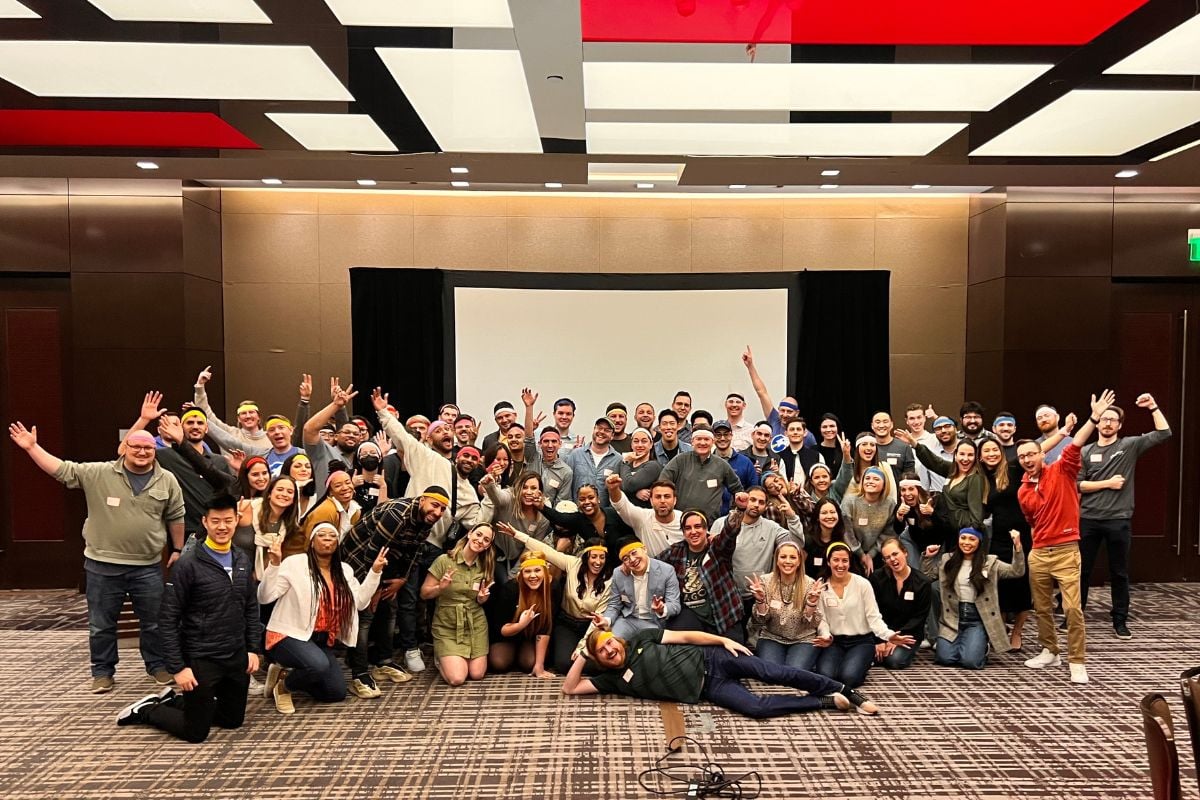 Best Remote Places to Work: RocketReach
RocketReach
RocketReach is a rare and unique startup that is in high-growth mode, already highly profitable, with a small team where you can make a gigantic impact. Started in 2016, the company was bootstrapped by its founders, focused on building a great product. Their mission is to connect professionals to new opportunities, powered by the largest and most accurate contacts on this planet. In a few short years, they've grown organically to become one the most extensive business info-services platforms and the de-facto productivity solution for sales and recruitment teams worldwide at companies of all sizes.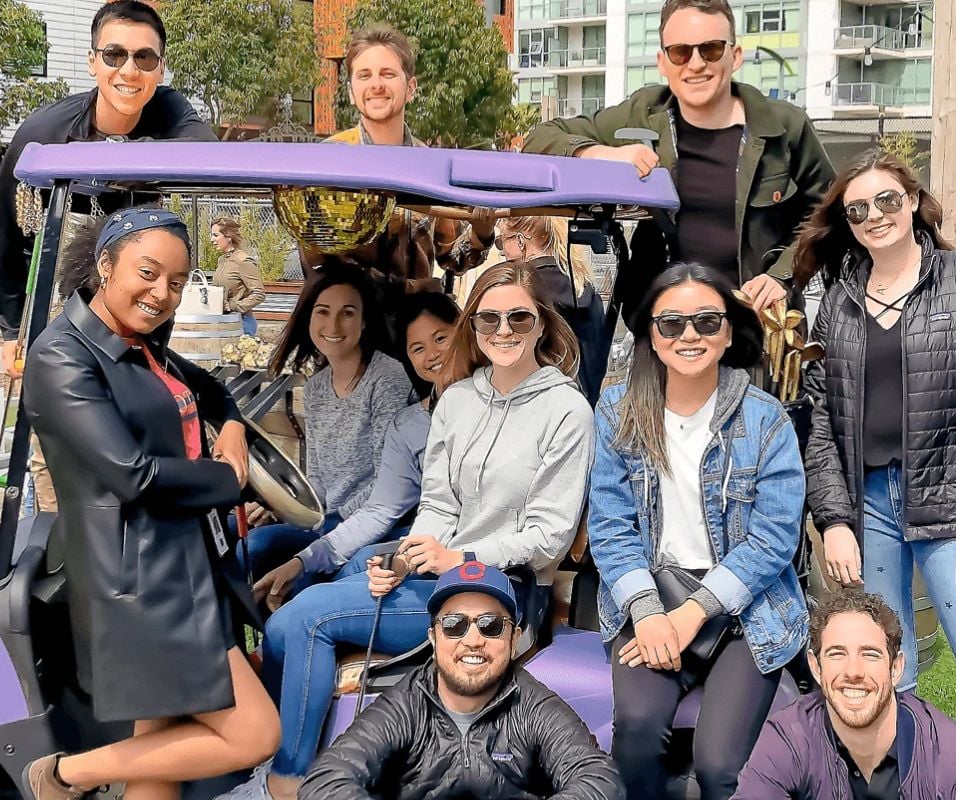 Best Remote Places to Work: Guideline
Guideline
Guideline is on a mission to help everyone arrive at a secure retirement. They've been at it since 2015, using technology to disrupt an often inaccessible industry. Guideline has rapidly grown over the years, but it's just the beginning. With over 20,000 customers utilizing the platform to manage 401K retirement plans, Guideline is totaling more than $4.5 Billion in AUM.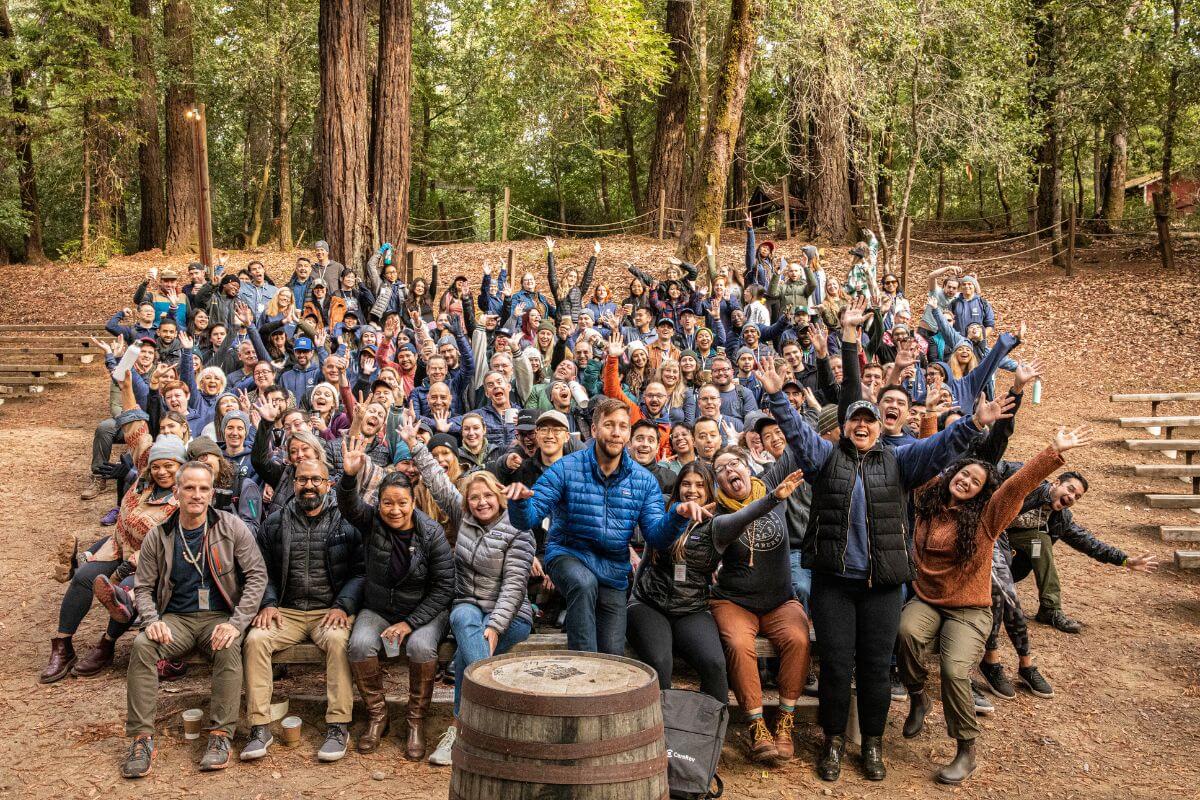 Best Remote Places to Work: CareRev
CareRev
CareRev is a technology platform empowering healthcare professionals to take control of their careers. CareRev provides a direct line between healthcare facilities and local clinical talent, cutting out the middleman, and enabling professionals to work where and when they want. CareRev serves over 32 major metropolitan areas nationwide at over 70 hospitals and health systems, and over 540 outpatient centers and skilled nursing facilities. More than 22,000 clinical professionals (and growing!) are included in CareRev's network.
Tropic
Tropic is a software platform that offers full-service procurement solutions for tech-forward companies. Finance leaders choose Tropic because they guarantee savings and generate ROI. IT leaders love them because we ensure compliance and mitigate risk. Procurement leaders love them because they prioritize processes and act as an extension of their team. Earlier this year Tropic raised $40M in Series B funding.
Help Scout
Help Scout is a customer success tool that helps you mange all customer conversations in one platform. It's all about serving people in the most human, helpful way. This human-first approach is also seen in their company culture, which is rooted in purpose (they're a Certified B Corp), diversity, and inclusion. The company has always been remote and has gotten very good at it. The Help Scout team enjoys flexibility and unprecedented work-life harmony. They also have competitive salaries that are optimized for fairness, flexible time off (but they recommend you take 4 weeks), and if you work at Help Scout for four years, you can take a sabbatical! Help Scout is always investing in employee wellness and success, which is why they help fund your home office, co-working space, personal development and more.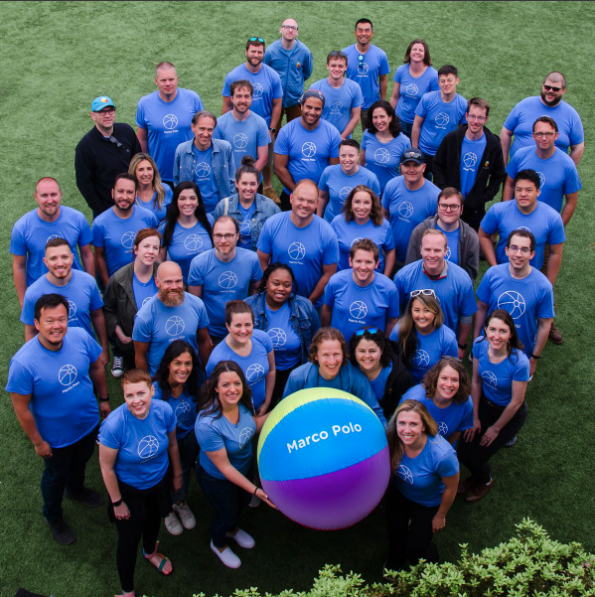 Best Remote Places to Work: Marco Polo
Marco Polo
Marco Polo was created for one simple and significant purpose: to help people feel close. Marco Polo is reimagining social connection through their popular video chat app where they've designed good-for-you technology to help people connect authentically and in ways that nourish emotional well-being and relationships. Each Marco Polo employee is encouraged to take advantage of the unlimited PTO policy and self-care days — they strive for work-life integration.
Meroxa
A remote startup that was founded in early 2020, Meroxa is a real-time data platform as a service that gives data teams the data orchestration tools they need to build real-time streaming infrastructure in minutes. Co-founders DeVaris Brown (CEO) and Ali Hamidi (CTO) are part of underrepresented communities in tech and are building a company that holds diversity and inclusion as a central part of its corporate DNA.
Players Health
Minneapolis-based Players Health is a sports technology platform providing digital risk management services, reporting tools, and insurance products to sports organizations to comply with the changing athletic environment and responsibilities. Working towards establishing the safest environment for athletes, Players Health views the health and safety of athletes as a priority in today's sports landscape. All employees create a personal mission statement that is shared in weekly meetings. They believe that employees can only passionately support the company mission if they understand their personal values and the impact they want to have in the world.
Automattic
Automattic develops publishing platforms, including the WordPress.com website and the VIP WordPress.com cloud version. With a global team dedicated to creating freedom for those who want to publish online, Automattic has raised a total of $985M in funding.
Aduro
Aduro should have amazing benefits because workplace wellness is the focus of this remote-hiring company. With student loan debt a top concern among millennials, we can see a workplace led by wellness that offers support through flexible work and so much financial assistance being very attractive to talent.
Toggl
If you want to see a remote-hiring startup focused on wellness benefits, you've found it in Toggl. They create planning, time-tracking, and candidate-selection hiring tools for teams, and they take care of the people who keep the company running. Curious about what a day in the life is like at Toggl? They're committed to a transparent hiring process and ensuring candidate success.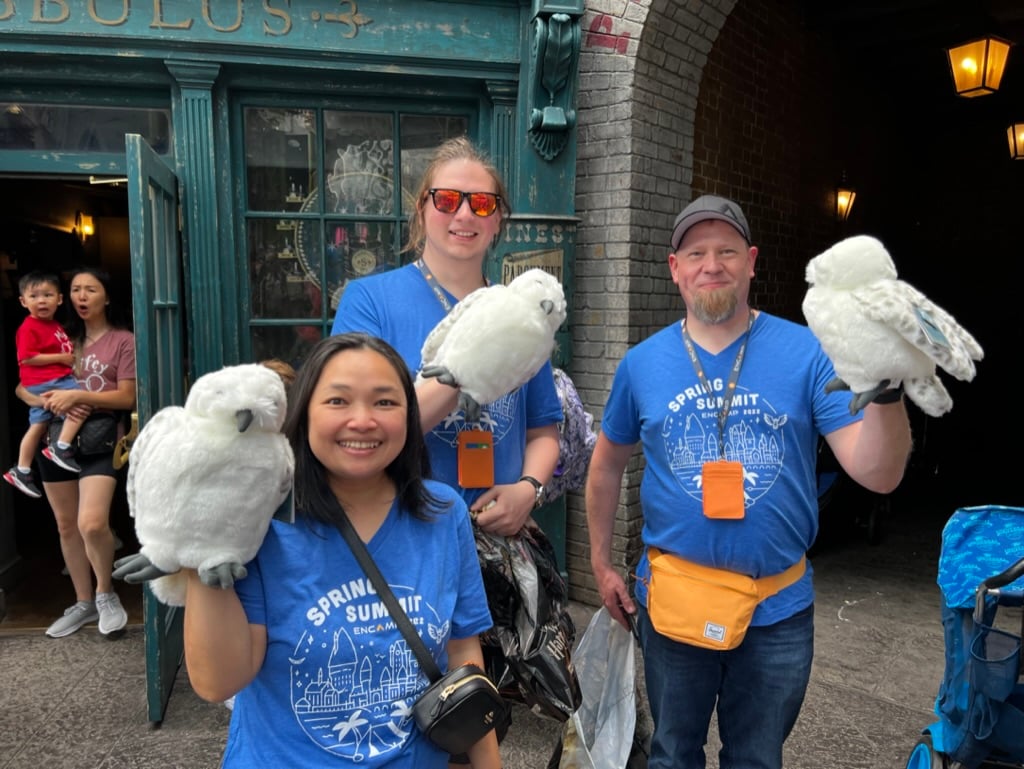 Best Remote Places to Work: Encamp
Encamp
Encamp exists because we believe environmental compliance is harder than it needs to be, and if we make it easier to comply with environmental regulations, companies will both be better stewards of the environment and achieve positive business outcomes with more efficient operations. The Encamp culture is an organization of humans who respect and uplift one another with a high sense of ownership.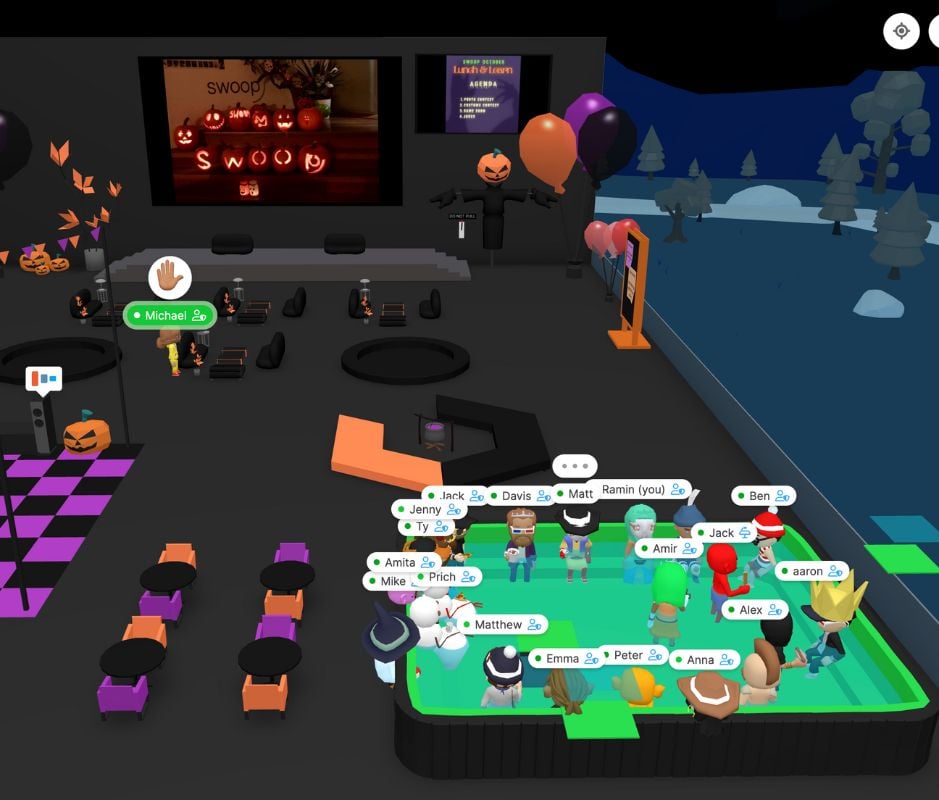 Best Remote Places to Work: Swoop — check out their virtual HQ!
Swoop, Inc.
Swoop's award-winning managed marketplace (swoopapp.com), enables individuals and corporations to book transportation for any group size worldwide. Swoopers (aka the Swoop team) is made up of Video Game heroes, Mountain Bikers, Bakers, Basketball Players, Skiers, Surfers, Ice Hockey players, Movie Buffs, Musicians, Family people, Single people, and many other collaborative and team-oriented people.
Clari
Clari is the leader in Revenue Collaboration & Governance (RevCG) and provides the first platform to stop revenue leaks and achieve revenue precision. Forecasting, pipeline management, conversation intelligence, deal execution, coaching, and buyer collaboration (to name a few) are a maze of challenges made simple with Clari. They describe their culture as a "Jazz Band" fashion, allowing for innovative ideas and stronger results.
Stealth Venture Labs
Stealth Venture Labs is a team of seasoned e-commerce & marketing pros with decades of experience scaling brands — all while giving back. This fully remote team values an environment where people can grow both personally and professionally. Stealth Venture Labs has generated $750M in revenue and $1B in exit value in the last 5 years.

ComboCurve, Inc.
ComboCurve, the fastest-growing technology company in the energy industry, is a cloud-based analytics and operating platform for many of the world's largest energy companies. The platform unlocks the power of its clients' data with sophisticated software to forecast and report the performance of energy assets and run scenarios with thousands of assumptions in a matter of minutes. This year they raised $50M in Series B funding.
Remotion
Remotion is a video app designed for remote collaboration. Remotion helps you spark more conversations, and makes collaborating live a great experience with hop-in, hop-out coworking rooms and shared music. Teams using Remotion are more productive and feel more connected because they have more casual conversations and collaboration. The company was founded by leaders from underrepresented backgrounds, and as a company working in the remote work space, they care deeply about remote culture.
Figma
Figma is a remote-hiring startup based in San Francisco, London, and New York, that aims to make design accessible to all. The company lists core values of kindness and connection and depends on "Figmates" to collaborate in innovative ways to keep the startup growing.
Profian
Profian was founded in 2021 by two Red Hat security experts with a mission to solve one of the most complex challenges facing security teams today. As a new startup providing security for the cloud, Profian's hardware-based solutions maintain your data's confidentiality and integrity in use, providing true Confidential Computing.
NodeSource
NodeSource is building products focused on Node.js security and performance for the Enterprise. Valued for enabling increased agility, Node.js is growing in popularity as part of the long-term technology plans in many organizations. NodeSource also offers employees an Airbnb stipend to encourage them to travel.
Time by Ping
Time by Ping is an AI company that automates time and billing for professional services, starting with enterprise law firms. Its time automation software leverages AI to empower knowledge workers with new insight into how they spend their time so they can use it with intention. Today, leading professional services firms are shifting the timekeeping paradigm with time automation, eliminating the burden of manual approaches, lifting revenue, and advancing the future of work. They raised $36.5M in funding in early 2022, which triples their total revenue overall.

Best Remote Places to Work: StellarFi
StellarFi
StellarFi is a Public Benefit Corporation on a mission to enable universal access to good credit. The company believes that late bill payments and poor credit are not simply consequences of poverty but, rather, its drivers. StellarFi is the first and only credit builder that reports all bill payments directly to Experian, TransUnion, and Equifax, quickly building a positive payment history for members. It's also a great remote-first startup to work at. According to company surveys, employees rank StellarFi 4.7 out of 5 and feel that the company is inclusive. A sense of purpose at work drives their culture, and the StellarFi team enjoys flexibility outside of work as well as room to grow in the organization. A few other perks include competitive compensation packages, unlimited PTO, no meeting Fridays, but best of all are how much the team cares about each other and the mission.
Moov.io
Moov's people-first culture is rooted in autonomy and transparency because its leaders understand that employees are most productive when they have the freedom to learn, teach and add value to their teams. Being 100% remote, they focus on building relationships with others in the company through various activities like a monthly "Unbemoovable" presentation where an employee will volunteer to share a presentation about themself.
Thyme Care
Thyme Care is a personalized care team helping you through your cancer journey. Drawing from their backgrounds as oncologists, oncology nurses, oncology-trained social workers, and digital health experts, Thyme Care was created to give everyone affected by cancer the same "insider" experience.
First Resonance
First Resonance is developing a manufacturing software platform for modern manufacturers. Its factory operating system accelerates manufacturing and tracks parts and processes from prototype to full-scale production. The company was founded in 2018 and is headquartered in Los Angeles, California with remote opportunities to bring talented folks from around the country into the First Resonance team.
Explore More Best Places to Work in 2023
Best Places to Work in Ann Arbor in 2023
Best Places to Work in Chicago in 2023
Best Places to Work in Cincinnati in 2023
Best Places to Work in Cleveland in 2023
Best Places to Work in Columbus in 2023
Best Places to Work in Detroit in 2023
Best Places to Work in the Midwest in 2023