Detroit is a growing hub for startups and tech companies. From Fortune 500 companies to rising startups, Detroit is also home to some of the best places to work in tech.
With more and more startups embracing remote flexibility, summer benefits, and investments in learning and development budgets, there's no shortage of great startups to work at in Detroit.
Check out this year's winners for the best startups and tech companies to work at in Detroit for 2023.
28 Best Places to Work in Detroit
Dynatrace
Dynatrace is a global and close-knit tech company with a fantastic office in Detroit (right in Ford Field actually!). The Dynatrace platform helps innovators modernize and automate cloud operations, deliver software faster and more securely, and ensure flawless digital experiences. With the security of a global tech company and the mindset of a startup, It's one of the best places to work in Detroit. The team enjoys a lot of autonomy and is able to make a big impact at the company. Dynatrace is also an amazing place to grow your career. The company's professional development program started out of the Detroit office and is now a global program throughout the company. Might be why Dynatracers call the Detroit office a "launching pad" — a lot of people go on to advance their careers on a global scale.
Autobooks
Founded in 2015 in Detroit, Autobooks is a top fintech company, and one of the best startups to work at. The company works with financial institutions to deliver what small businesses need: cash flow management, payment services, and financial reporting integrated directly into current banking channels. After its $50 million fundraise, the company is entering its next stage of growth and looking for people to join its innovative team. Their working environment is fast-paced, collaborative, and highly rewarding. They find strength in building camaraderie in the office, virtually, and sometimes over a few beers and pizza. The Autobooks team will tell you — it's about the people. They check their egos at the door and work together to achieve success. The ability to learn, to bring new ideas, and to be hands-on with a variety of projects is what keeps their team members loving their time with Autobooks.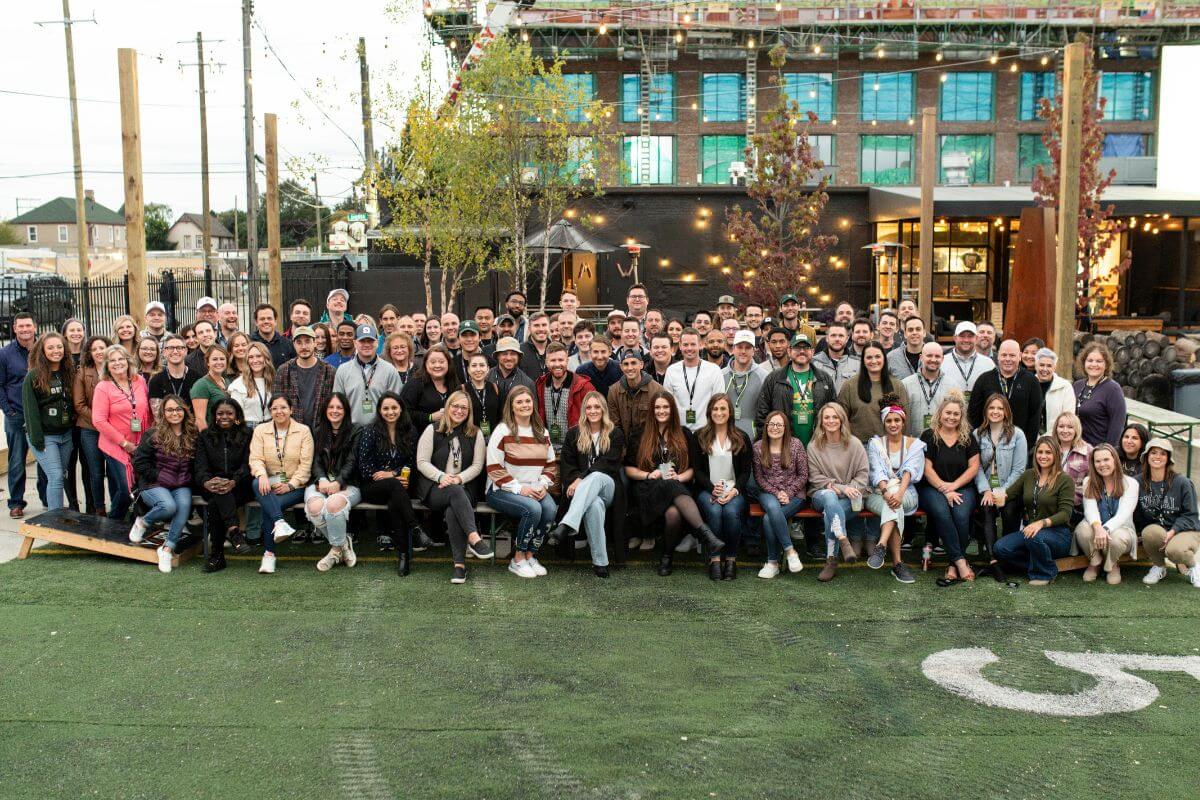 Best places to work in Detroit: Signal Advisors
Signal Advisors
Signal Advisors is on a mission to solve the retirement crisis. About 69% of Americans do not work with a financial advisor today and only a quarter of Americans have a financial plan. Signal is reimagining a 60-year old industry — bringing new technologies, comprehensive services, and an inspired vision to financial advisors. The company has grown from a small Detroit-based team in 2020 to over 120 team members distributed in 30 states across the country. At Signal Advisors, they know their team members are at the core of the company's success, and leadership aims to build an inclusive and innovative remote-first company. Signal gives team members tools, autonomy, and comprehensive benefits to grow their careers with limitless possibilities, and we have fun while doing it! Some of the benefits Signal's team enjoys are learning and development budgets, "Personal Significance Days" for time off that's important to the individual, unlimited PTO with a minimum, Summer Fridays, and learning and wellness stipends.
Rocket Companies®
Rocket Companies® is a Detroit-based fintech company on a mission to make life's most complex moments (like buying a house or a car) as simple as possible. They're on a mission to build the future of fintech — and an amazing place to work. Driven by its core values and philosophies known as ISMs, Rocket has a people-first culture with great work-life balance, vast growth opportunities, and stellar benefits. These include progressive benefits like time off for "Personal Significance Days", access to the Rock Health Collective (a premium health and well-being center created exclusively for Rocket team members to use for a wide spectrum of health care needs), and mentorship opportunities.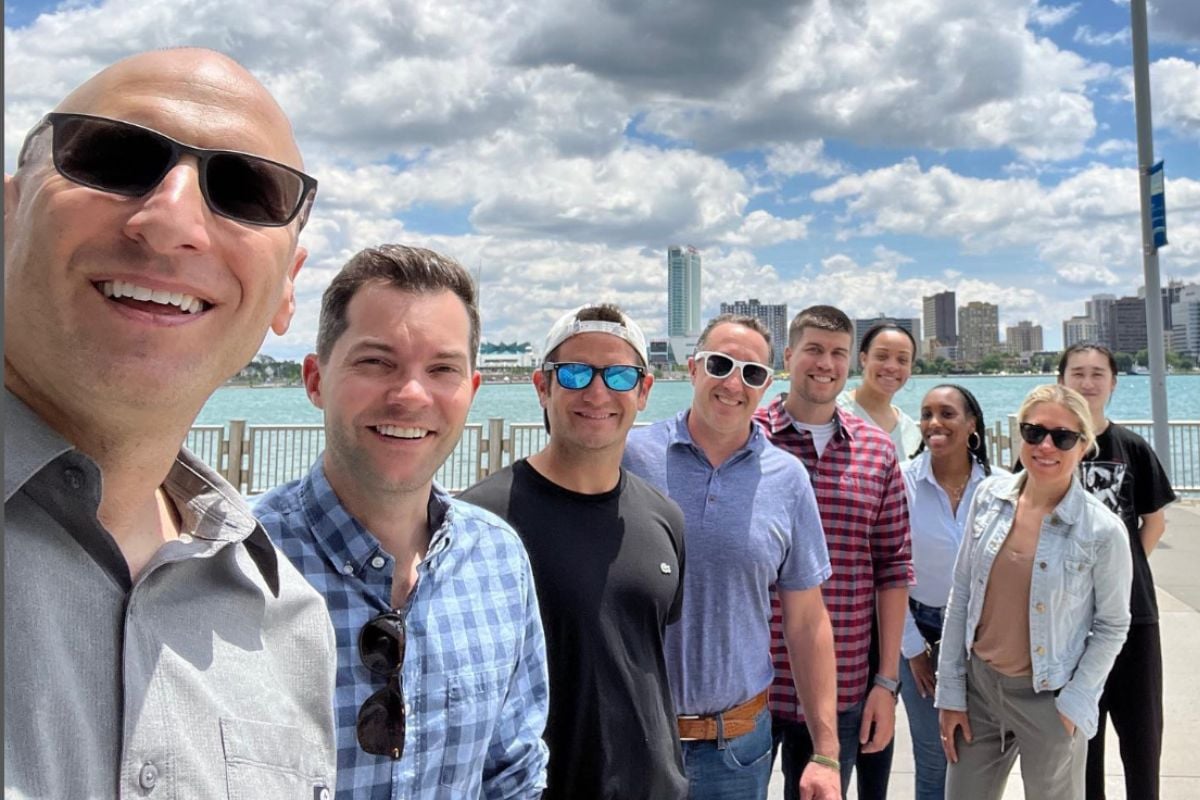 Best places to work in Detroit: Quikly
Quikly
Detroit-based Quikly has revolutionized marketing promotions through the use of psychology, incentives and technology for hundreds of well-known retail and restaurant brands, like Domino's Pizza, DSW, Panera Bread and Vera Bradley. With a fun office downtown and a people-first culture, Quikly is one of the best places to work in Detroit. They are very intentional about practicing inclusion and providing DEI education and resources. They have high team member retention, great benefits and huge learning and leadership opportunities.
BrandXR
BrandXR is a no-code Augmented Reality platform and award-winning XR creative studio. The company works on a variety of projects ranging from educational, clinical, and artistic, like their recent augmented reality mural festival. The company has some great benefits, making it a top startup to work at: unlimited PTO, maternity and paternity leave, stock options, scheduling flexibility, and more. The company was founded by Moody Mattan and Kunal Patel, two founders from underrepresented backgrounds in tech, and they are focused on building a strong, diverse team at every stage of their growth.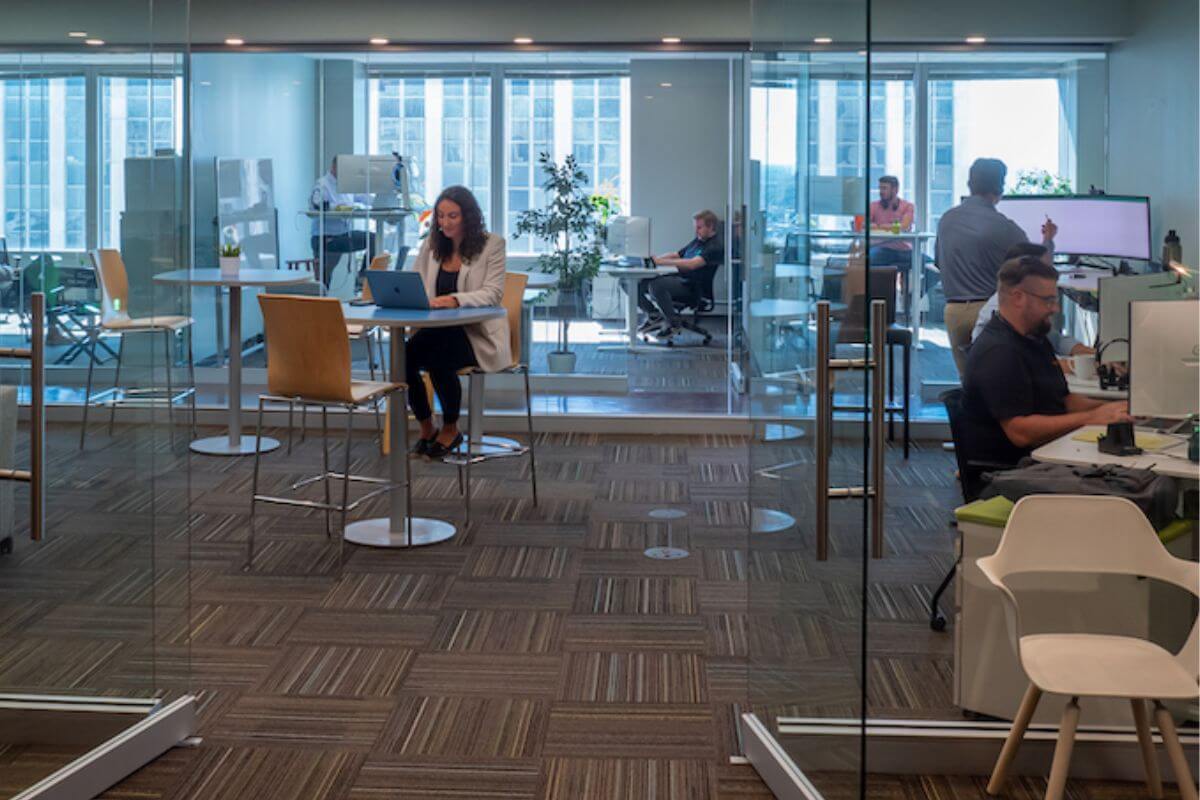 Best places to work in Detroit: GreenLancer
GreenLancer
GreenLancer is a tech company based in Detroit that's accelerating solar energy and EV charging. With team members located at their new headquarters downtown and remotely around the nation, the team is small but mighty. Problem solvers and collaborators, the GreenLancer team is agile and brings purpose to their work everyday. Its culture fosters autonomy and ownership, making it a great growth opportunity in a rapidly growing industry.
Hush
Hush is the always-on, always-learning comprehensive service that makes digital privacy as attainable as an Uber. Founded by Mykolas Rambus, a Detroit boomerang, Hush is a remote-friendly company tackling modern issues. The team is experienced, motivated, and always looking after each other. Highly collaborative, curious and growth-oriented, Hush is a great place to work if you're looking to grow your career and work with fantastic people.
Livegistics
Livegistics, a rising Detroit startup, is building a platform that's designed to bring the construction industry into the world of technology through real-time data and predictive software that helps to reduce waste and work more efficiently on a project. The company is highly community-oriented and puts culture first. They are passionate about the environment, lifting up every voice at the company, and providing mentorship.
Justin Turk, founder of Livegistics
Alchemie
Based in Metro Detroit, Alchemie is a woman-founded tech company that helps learning platforms create dynamic experiences of STEM content. The company also focuses on making sure accessibility is a key feature of the learning experience. Their patent-pending, research-backed technology provides independent learning for students with blindness or low vision using multisensory augmented reality. In addition to having a great mission, Alchemie has a great culture, making it a top place to work in Detroit. With a safe environment to fail, employees at Alchemie learn a lot and learn quickly, taking on leadership opportunities. A good work-life balance and tight community are the cherry on top.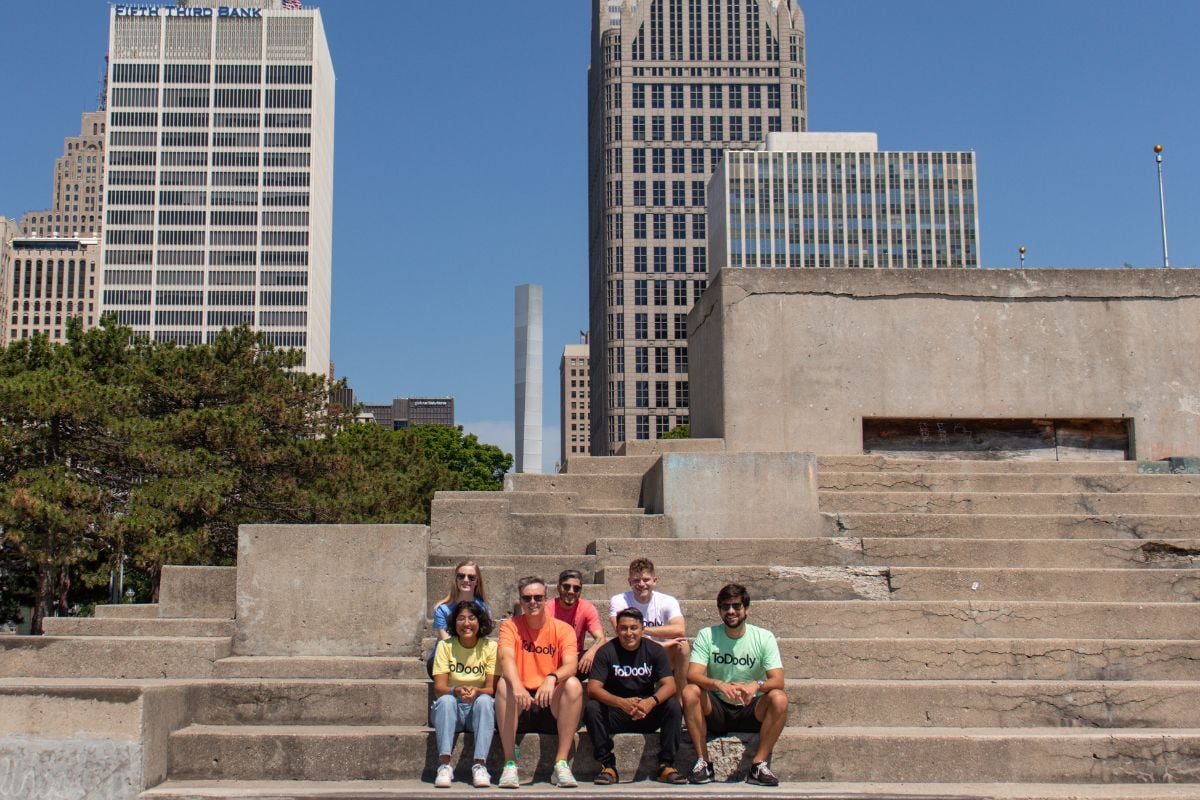 Best places to work in Detroit: ToDooly
ToDooly
ToDooly is a Detroit-based startup trying to close the wealth gap inequality while helping neighbors in the community. The marketplace helps young people find odd jobs helping out neighbors and in turn get paid $23/hr. The team is passionate about making an impact on the next generation. ToDooly has a safe environment to fail, personal learning and development budgets, remote flexibility and great team support. A great company for diversity and inclusion, ToDooly is Latinx-founded and is building a diverse team.
Grand Circus
Founded in Detroit and now operating remotely, Grand Circus is a coding bootcamp helping empower and transform tech careers. Being remote friendly, Grand Circus allows its employees to work from anywhere and have the flexibility they need to be the most successful they can be. Grand Circus also provides all full-time staff members with a generous $1,500 annual stipend and a week of paid time off to pursue professional development, making it one of the best places to work in Detroit (and beyond).

Best places to work in Detroit: Petram Analytics
Petram Analytics
Petram Analytics is committed to helping mid-sized businesses grow by leveraging proprietary data insights and best in class technology. The world of marketing technology and privacy is constantly evolving, and Petram helps brands get up to speed. The company is a small but mighty team, and one of the best to work with. Led by Jibreel Lockhart, Petram is a tight-knit team of smart and passionate technologists. As a small team, everyone has the opportunity to work on really interesting projects with top ecommerce brands. You're not just behind the scenes. You're taking real ownership of the project, presenting your work, and getting exposure to some of the top marketing leaders in ecommerce. It's a great learning and growth opportunity, and the chance to work with amazing leadership that's empathetic and supportive.
Regrid
Regrid is the leading provider of nationwide land parcel & location context data for apps, maps and spatial analysis, headquartered in Detroit. Over the years, they have served almost every vertical in the private sector from real estate, insurance, telecommunications, renewable energy, high-tech, AI & machine learning, to local governments, universities, land banks and community organizations. The company has seen steady and sustainable growth the past few years, and they credit their success all to their people. The company invests heavily in their people, making sure they are happy. They are big on work-life balance and creating an equitable, diverse and a happy workplace. They also are completely remote and actively support a digital nomad lifestyle for employees, which includes benefits to help effective remote work. It's also a great place to grow your career. Their culture encourages trying new things, and the company offers a learning a development budget for team members. This has all led to Regrid tripling its team size and maintaining high retention.
RoboTire
Based outside of Ann Arbor in Plymouth, RoboTire is automating vehicle maintenance through its automatic tire changing robot. The company has a big vision for the future, one that goes beyond tire changing and includes autonomous vehicle maintenance, too. The company is fast-paced and embarking on an incredible journey.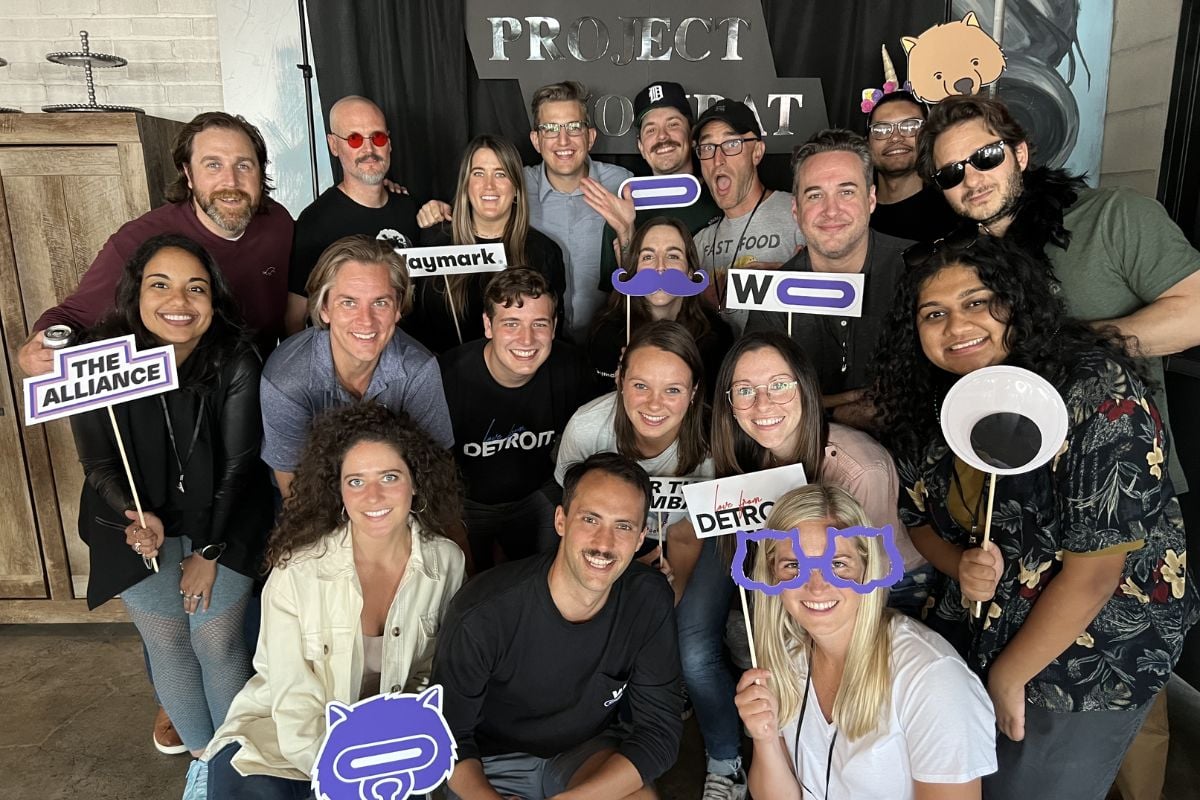 Best places to work in Detroit: Waymark
Waymark
With its best-in-class video web app, Waymark uses AI to dismantle barriers to production and make video creation radically easy, opening creativity to all. Waymark is not only a leader in its field, but also a meaningful community supporter. When the COVID-19 pandemic hit, many small businesses faced unprecedented challenges and uncertainties. Waymark stepped up to offer over $1 million in free, customized videos to over 10,000 businesses across the country, helping them communicate with their customers, promote their services, and stay afloat during a difficult time. Waymark's team of "Waymark Wombats" is a group of wildly ambitious, genuinely kind and truly mission-focused people. They bring positive energy, optimism and determination to their goal of bringing AI to video production for effortless creation. They enjoy some great benefits like unlimited PTO; remote flexibility with a WFH setup stipend; a weekly lunch stipend for minority owned establishments, allowing employees to enjoy delivery as a perk while supporting local businesses; and a monthly wellness stipend for physical, mental, and emotional health.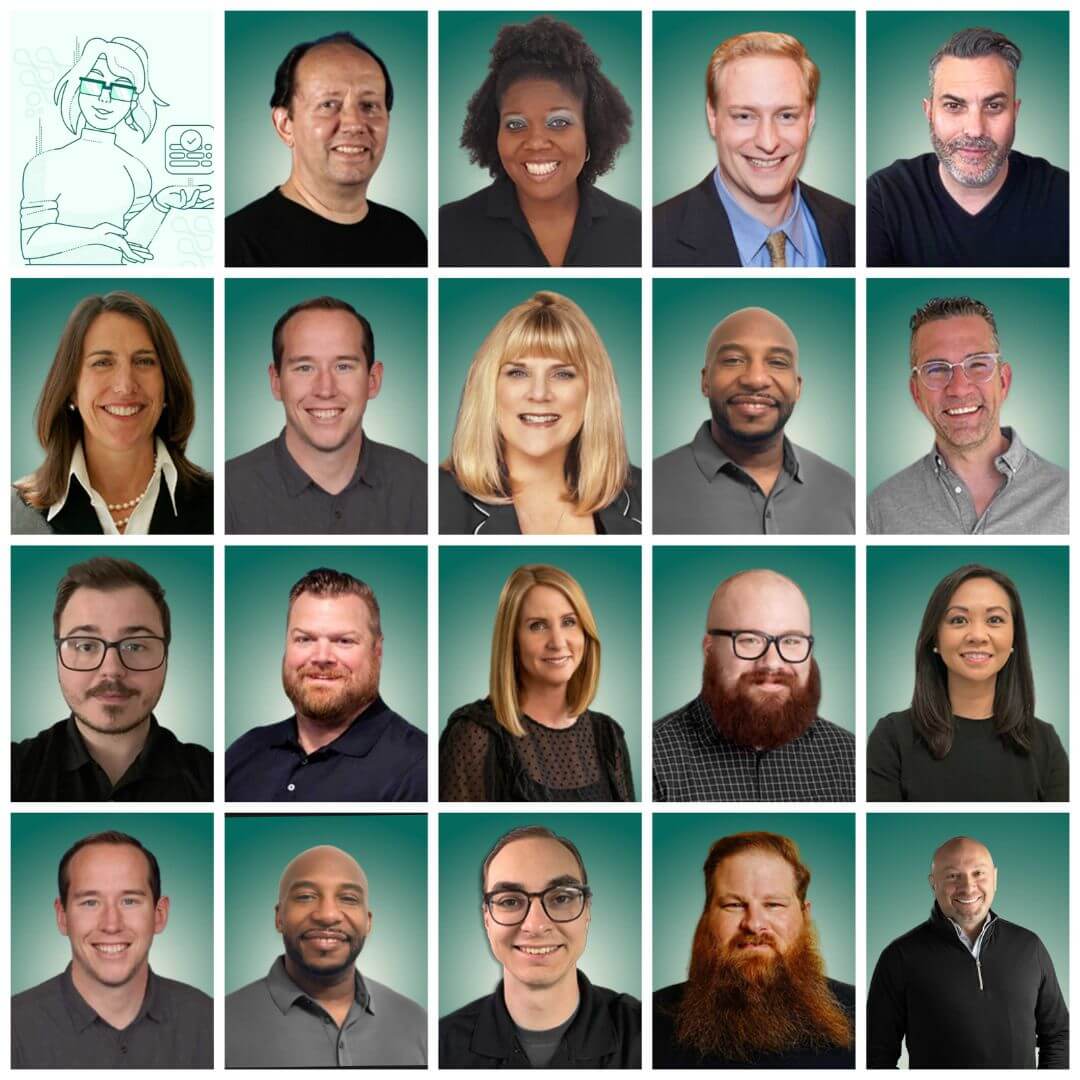 Best Places to Work in Detroit: AaDya Security
AaDya Security
AaDya Security is a Detroit startup making cybersecurity accessible and affordable for every company. Their AI-powered cybersecurity assistant meets the unique needs of SMBs. One of the top cybersecurity companies in the Midwest, AaDya is also a great place to work. The team enjoys making a huge impact in a constantly evolving industry. Working with an innovative, forward-thinking team, AaDya employees get the chance to exponentially grow their careers.
General Motors
General Motors is one of the largest automakers in the world, but it's also making a name for itself as one of the biggest tech companies in the world — and one of the best places to work. GM is on a mission to be the most inclusive company in the world. Its core value, "be inclusive," is foundational to how the GM team behaves and makes it a great company for diversity and inclusion. GM's innovative and bold vision for the future of automotive technology provides amazing learning opportunities and career growth, and of course the chance to work on making the world a safer and greener place.

Best places to work in Detroit: Boon Health
Boon Health
Boon is a personalized, 1:1 coaching platform that is bridging the gap between employee mental well-being and professional development in the workplace. Whether it is coping with daily stressors or becoming a more effective leader, Boon's coaching meets employees wherever they are at and helps them overcome life's challenges. This Detroit startup is a purpose-driven company that always puts people first. Taking care of employees is at the heart of their service, and they take that same perspective with their own team. Totally remote, Boon offers employees flexibility, personal and professional development workshops (i.e., values, imposter syndrome, delegating for development, time management & productivity, etc.), company off-site and free Boon monthly coaching sessions. Boon's focus on personal and professional development and their mission to help tackle the mental health epidemic make it one of the best places to work in Detroit.
Airspace Link
Detroit's Airspace Link is focused on creating a world where the safe integration of drones fuels human progress, advancing social equity, the environment, and the economy. They are a diverse team, co-founded and led by a woman, and they are committed to diversity. Everyone on the team truly has a say and can make an impact on the company and the industry. This is a great place to work if you're looking to work on cutting edge technology and build something from the ground up.
Integral
Integral is a Detroit startup that helps businesses solve complex problems and build tech teams that bring speed to value and adapt quickly to change. The company is also building its own tech team and is a great place to work. Integral employees enjoy flexibility, great mentorship, and the opportunity to make an impact. Its collaborative culture allows people to try new things, plus they offer nice benefits and bonuses.
OneStream Software
Metro Detroit-based OneStream Software is a large tech company focused on corporate management software for enterprises in manufacturing, life sciences, the public sector, and financial services. OneStream has some fantastic benefits, making it one of the best places to work: excellent healthcare coverage, generous vacation time, professional development and more.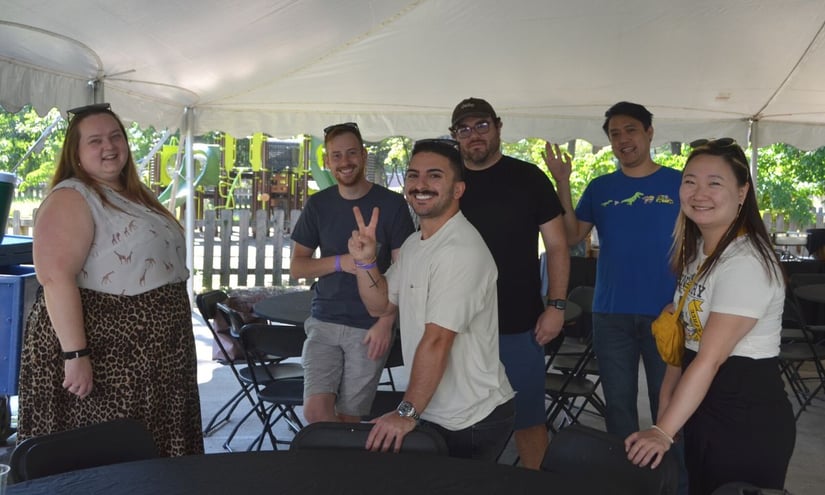 Best places to work in Detroit: Autonomic
Autonomic
Autonomic is a software company based in Silicon Valley with offices in Detroit, Toronto, and Shanghai. Autonomic created the Transportation Mobility Cloud (TMC) which simplifies how developers interact with complex, software-driven connected vehicle systems. Autonomic is one of the best places to work in Detroit because of its supportive team and amazing learning and growth opportunities. At Autonomic, everyone has the ability to contribute thoughtfully to the culture, processes, and product. People at Autonomic also enjoy flexible working options, generous funding for learning and development, a culture that encourages wellness — and supports it with a wellness stipend, meditation and fitness classes, and Autonomic Wellness Days!
Whisker
Whisker, formally known as Autopets, is a Metro-Detroit startup taking the dirty work out of pet care — literally. Their automated pet products make pet owners lives a lot easier. The profitable, steadily growing startup is building a great place to work in the Detroit area. Their team is creative and fun. They offer great benefits, strong leadership and mentors, and provide significant room for personal and professional growth.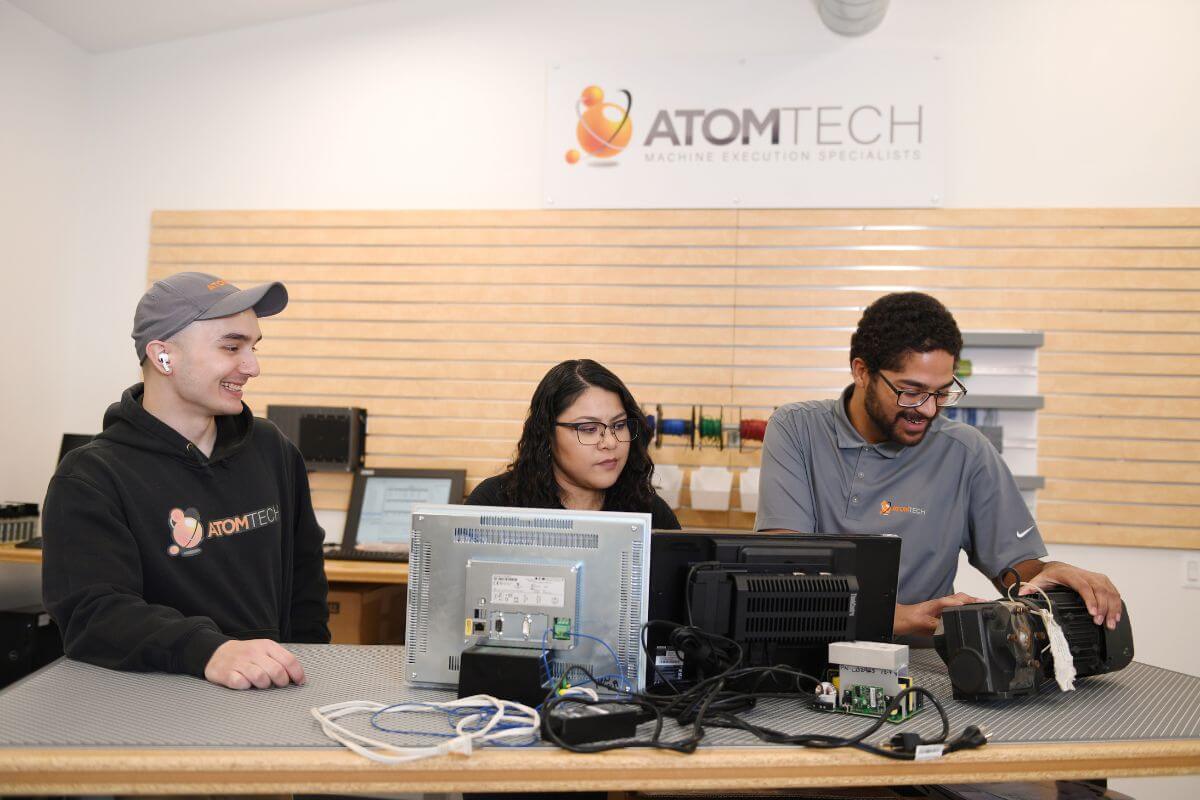 Best places to work in Detroit: AtomTech
AtomTech
Based in Metro Detroit, AtomTech is helping move the Electric Vehicle revolution forward not only in the U.S. but across North America. This industrial automation company helps businesses optimize their manufacturing systems, with a focus on EV manufacturing and Battery Assembly. AtomTech is a great place to work because of how focused the company is on employee training and career development. Employees are entitled to almost fully-covered (90%) instruction reimbursement. AtomTech also has a fully-equipped R&D lab used for training, testing and developing new technologies. Employees get first-hand experience with hardware and software implementation from day one, well before they can work at a customer facility. The team also has extensive industry experience, so it's a great opportunity to come learn from the best in a cutting-edge field.
Lineage Logistics
Lineage Logistics is the global leader of the temperature-controlled logistics industry. Based in Metro Detroit, it's a fast-growing company in an evolving industry. The company offers many opportunities for career advancement, good benefits, great leadership, innovation, and the chance to work with a forward-thinking team.
StockX
StockX is proud to be a Detroit-based technology leader focused on the large and growing online market for sneakers, apparel and accessories, electronics, collectibles, and trading cards. StockX's powerful platform connects buyers and sellers of high-demand consumer goods from around the world using dynamic pricing mechanics. If you take a look behind the scenes at StockX, you'll find a cool and evolving tech company that regularly celebrates their values and current culture in an authentic way. Their values are founded on care (the team truly cares and supports one another), listening and understanding, communicating, and empowering. It's a people-first culture that encourages autonomy and ownership, diversity and inclusion, collaboration and empathy. People at StockX have incredible growth and leadership opportunities through unique internal development opportunities, tuition reimbursement, and ownership.
Quick Release
Quick Release is a Product Data management consultancy, providing automation to manufacturers, technologists and Tier 1 suppliers seeking to build lasting capability, accelerate and de-risk complex programs, and improve engineering efficiency. This global company has an office in Detroit. It has a strong embedded workplace culture that creates opportunities to grow with varying and challenging work. Employees at QR enjoy wellbeing benefits, comprehensive time off, and a clear structure and plan for progression. The team genuinely cares about each other and lives out its values.
Explore More Best Places to Work in 2023
Best Places to Work in Ann Arbor in 2023
Best Places to Work in Chicago in 2023
Best Places to Work in Cincinnati in 2023
Best Places to Work in Cleveland in 2023
Best Places to Work in Columbus in 2023
Best Places to Work in the Midwest in 2023
Best Places to Work Remote in 2023