Columbus, Ohio has one of the fastest growing startup and tech ecosystems, not just in the Midwest but in the country. Why? Because it's home to some incredible startup and tech companies.
If you're looking to work with some of the best people and do mission-driven work in the tech industry, check out these top workplaces in Columbus, Ohio.
23 Best Places to Work in Columbus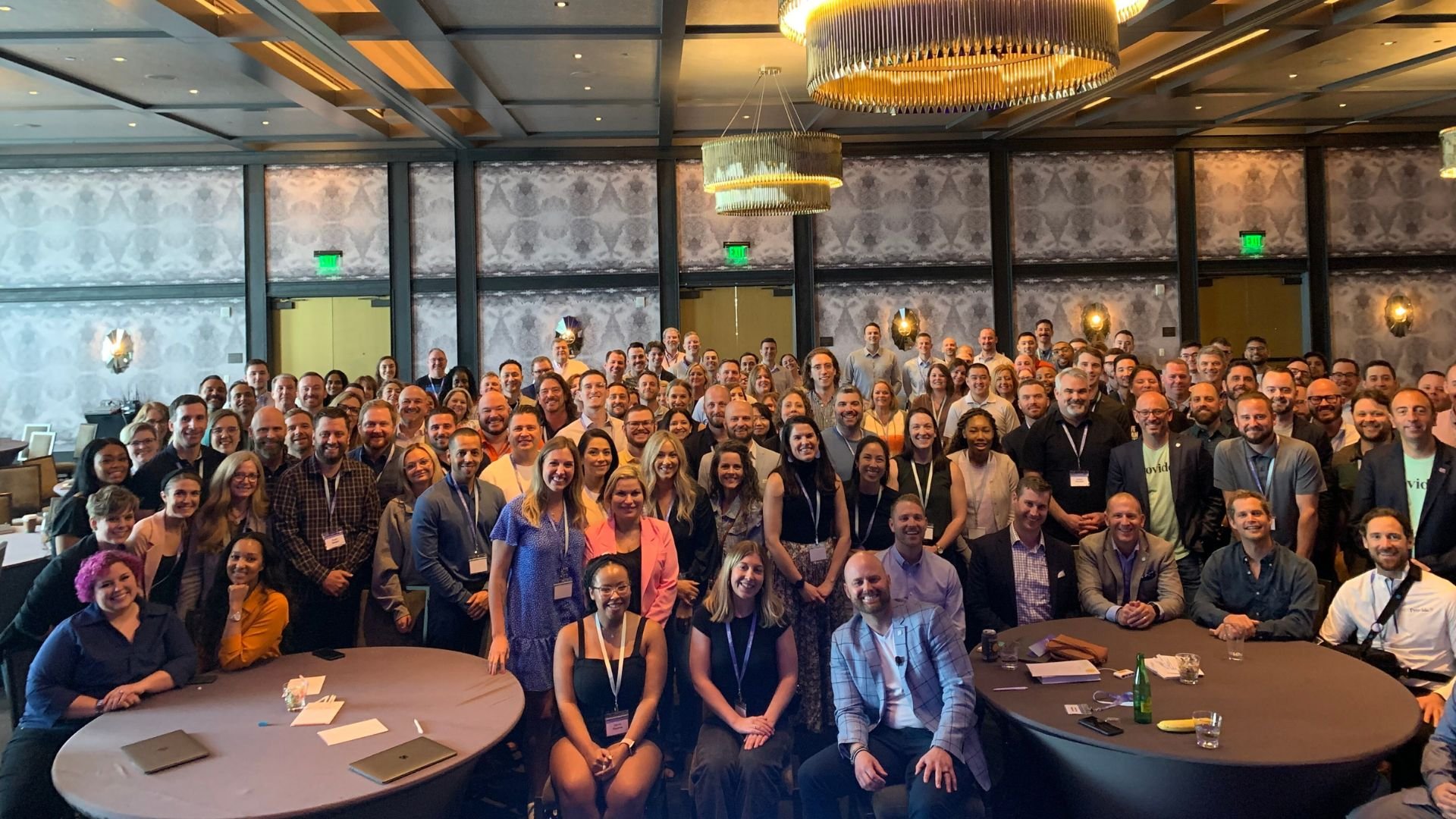 Best places to work in Columbus: Provide
Provide
With great people and innovative technology, Provide financially empowers healthcare providers to achieve their practice ownership dreams through a streamlined, completely online finance experience and personalized customer service. In August 2021, Provide became a wholly-owned subsidiary of Fifth Third Bank. They operate independently but have the stability (and benefits) of working for a top 15 bank. Provide always puts its people first, offering career development, a competitive benefits package, a flexible work schedule, flexible time off, and a company culture that fosters authentic work relationships, bold ideas, and empowered customers. Some benefits highlights include flexible and generous PTO, flexible scheduling, remote friendliness, access to mental health resources and 12 weeks of fully paid parental leave.
In making company culture a priority (by evolving, living, and protecting it), Provide has seen rapid growth. Since the Fifth Third acquisition in August 2021, Provide has nearly doubled its team, hiring over 110 employees. So far in 2022, Provide has hired 75 employees, accounting for a 30% growth in team size. As of July 2022, Provide has maintained employee retention with a low turnover rate of 6.5%.
Veeva Systems
Founded in Silicon Valley, Veeva is a global software company that powers the path to the world's new medicines. In 2018, Veeva opened a new U.S. hub office in Columbus and is now one of the best places to work in the area. Veevans enjoy remote flexibility, high autonomy, internal mobility, inclusive programs and working with passionate people. The Columbus office also offers catered lunches every day, in-office gym classes, a game room, a meditation room and monthly happy hours. The team enjoys working together and being a part of a stable company (with amazing benefits) that has a startup mindset.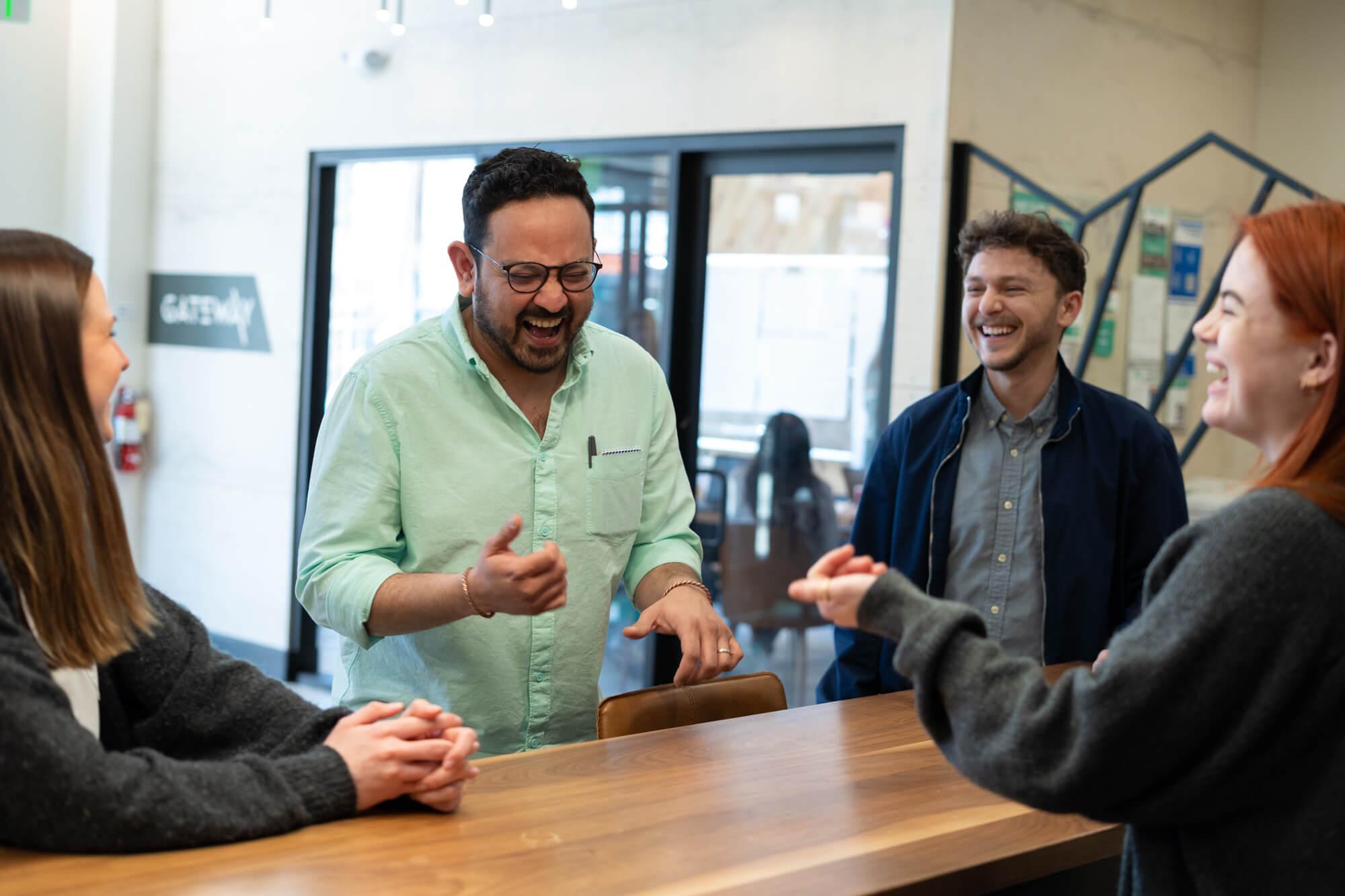 Best places to work in Columbus: Dolr
Dolr
Dolr is a rising Columbus startup that accelerates its members to $0 student debt by getting them extra cash for student loan payments from where they live, work, shop, and their communities. Everything the Dolr team does is about ownership and progress toward their shared purpose. They also have some great benefits, making it one of the best startups to work at in Columbus. They are very remote friendly, have unlimited PTO with explicit expectations to take time off, student loan repayment benefits, ownership, and the opportunity to make an incredible impact on our collective communities. The Dolr team is small and mighty, and everyone on the team has a voice that drives impact.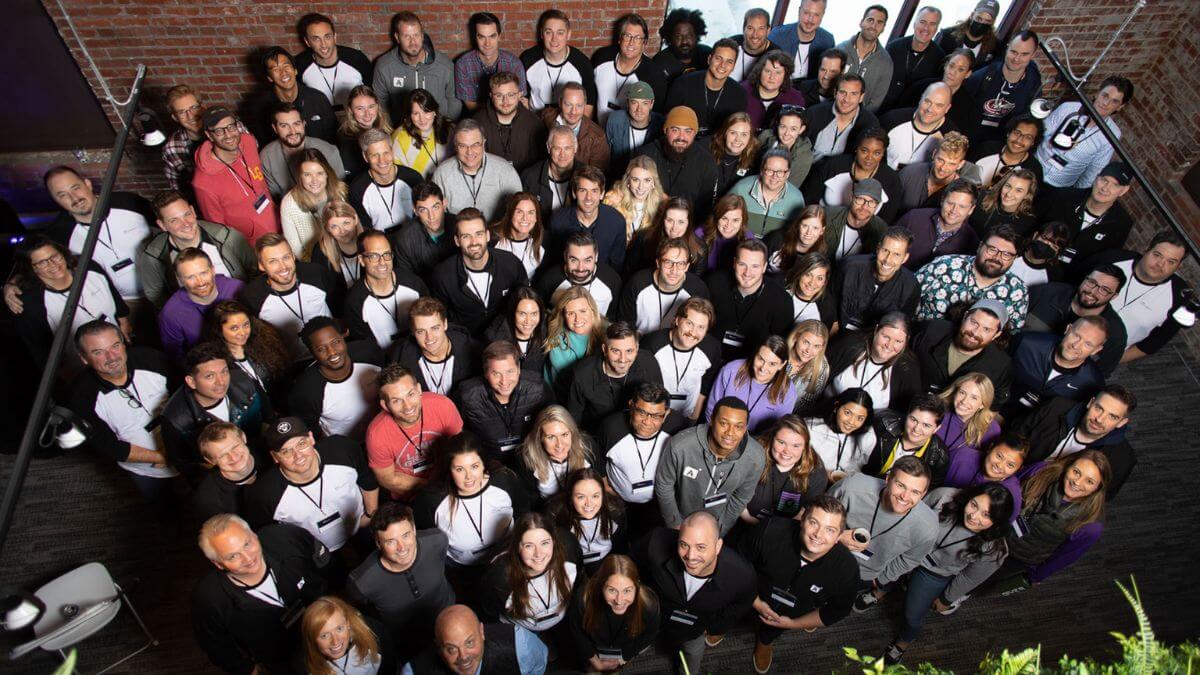 Best Places to Work in Columbus: Aware
Aware
Aware is a rapidly growing startup in Columbus that uses AI to help companies mitigate risk and compliance issues with the data that is passed through collaboration sites like Slack and Microsoft Teams. A second part of Aware's business is using AI to leverage insights from the data that comes from these collaboration platforms. These insights help leaders make better decisions based on employees' wants and needs. It's all about making businesses more empathetic, and at Aware, empathy comes first, too. Aware wants to meet employees where they are, which is why they offer a ton of flexibility for remote work and scheduling. They operate with high trust for team members, and have a culture that fosters high growth and high impact. Everyone at Aware has the ability to impact the business, no matter your position or experience, making it an amazing growth opportunity for your career.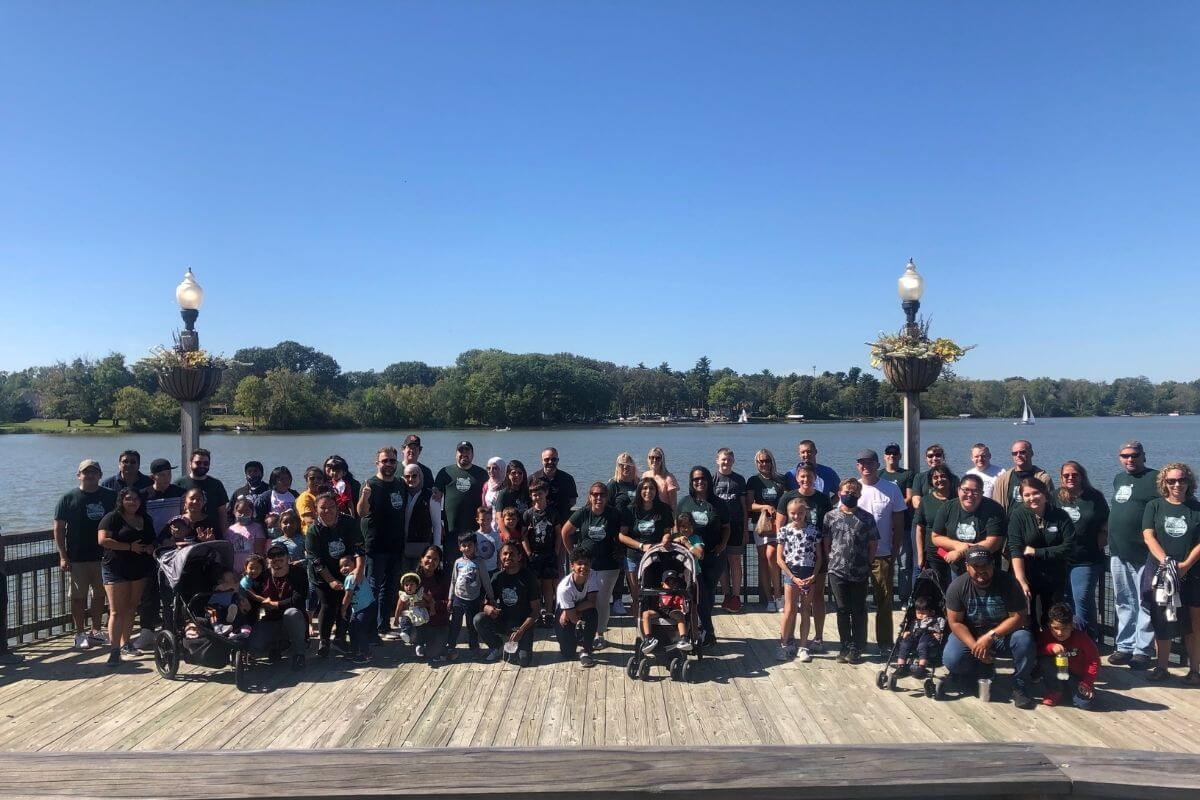 Best places to work in Columbus: T-CETRA
T-CETRA
T-CETRA is a Columbus tech company that's helping to bridge the digital divide by serving the 84 million underbanked individuals in the U.S. Since its founding in 2007, T-CETRA has emerged as a leader in the prepaid wireless technology space, and continues to grow beyond. The company's co-founder CEO, Abdul Akel, is also on a mission to build an amazing place to work and keeping employees happy. And you can see that playing out in T-CETRA's culture and benefits. The company offers a strong foundation with established benefits and competitive salaries, and also provides a startup environment that creates huge opportunities for growth and impact. And with a purpose-driven mission, the impact employees have goes far beyond themselves. Matthew, a T-CETRA engineer said, "The founders truly care about helping people. This is a company built for purpose."


Best places to work in Columbus: Stansbury Weaver
Stansbury Weaver
Stansbury Weaver is the class defining client-centric law firm offering general counsel as a service. Gone are the days of three-piece suits and unpredictable legal fees. This tech-focused law firm helps innovators mitigate the right risks so they can achieve intentional growth and focus on their vision. Stansbury Weaver has created a culture that allows its people to pursue their passions and have the flexibility to spend their time where it counts — with the people that are most important to them. Stansbury Weaver also offers each employee a personal development budget stipend to spend pursuing the skills and areas that interest them most. The team is empathetic and fosters an environment where people can show up as their whole selves.
CoverMyMeds
As one of the first huge startup successes in Columbus, putting the city on the startup map, CoverMyMeds is a large, innovative tech company that's also one of the best places to work in Columbus. The company uses technology to help people get the medicine they need to live healthier lives. The company is a fantastic place for people who want to have autonomy, grow their career, work as a team and be their authentic selves. The company truly takes care of employees with comprehensive benefits like healthcare coverage, commuter assistance, fully paid maternal and paternal leave, adoption fee assistance, and even scholarships for employee's children.
JP Morgan Chase
Rapidly digitizing, JP Morgan Chase is growing its prowess as a tech company. With a growing office in Columbus, they're one of the best places to work in the city. JP Morgan Chase offers some world-class benefits: access to health coaches, counseling and guidance; parental leave and back-up child care services; flexible work options; and discounts on banking, electronics, arts & entertainment, fitness and travel.
The company has also been praised by employees for a good work-life balance, high salaries for tech roles, great learning opportunities, its commitment to DEI (49% of global hires are women, 58% of new U.S. hires are ethnically diverse) and 99% of Columbus employees recommend working there to a friend.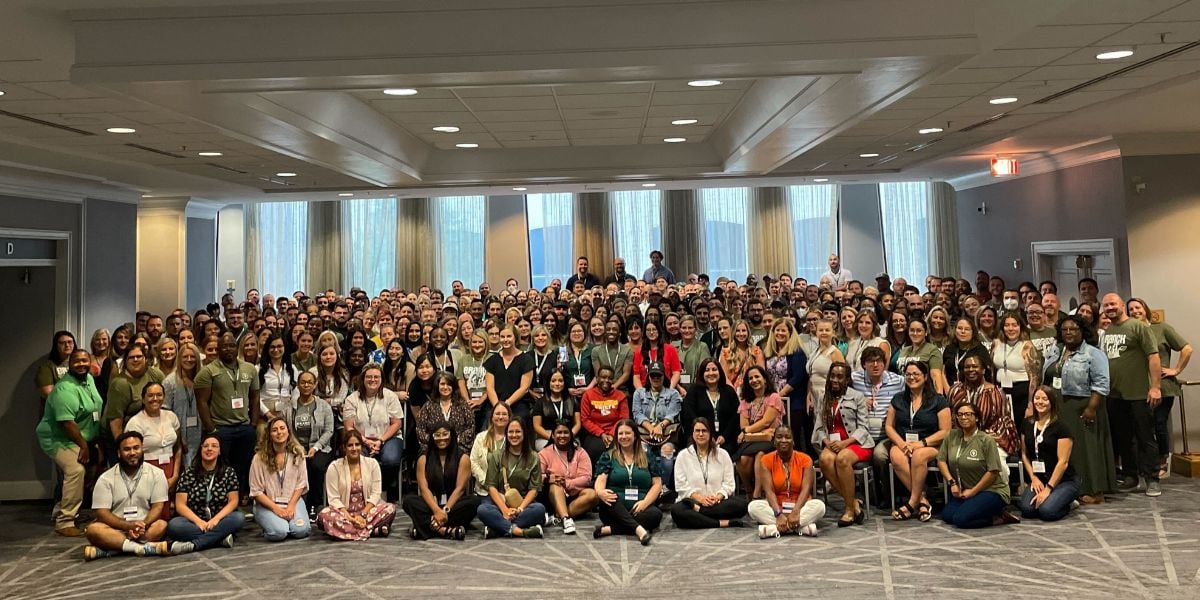 Best places to work in Columbus: Branch
Branch
Branch is on a mission to make insurance less expensive, so more people can be covered. They use data, tech, and automation to simplify insurance from start to finish. They're also changing what it means to "work in insurance" by restoring insurance to its original purpose — a force for communal good. Branch is a mission-driven startup on the rise, and it's a great place to work in Columbus, laser focused on building a great culture since day 1. The company encourages people to ask why, learn new skills, invent and grow as a team. They also show empathy in everything they do by being flexible with remote work and offering YouTime: when you need to be away from work, you can be. Branch also greatly prioritizes its DEI initiatives. Diversity, equity, and inclusion (DEI) aren't just buzzwords at Branch. Branchers bring their true self and own life experiences to work every day.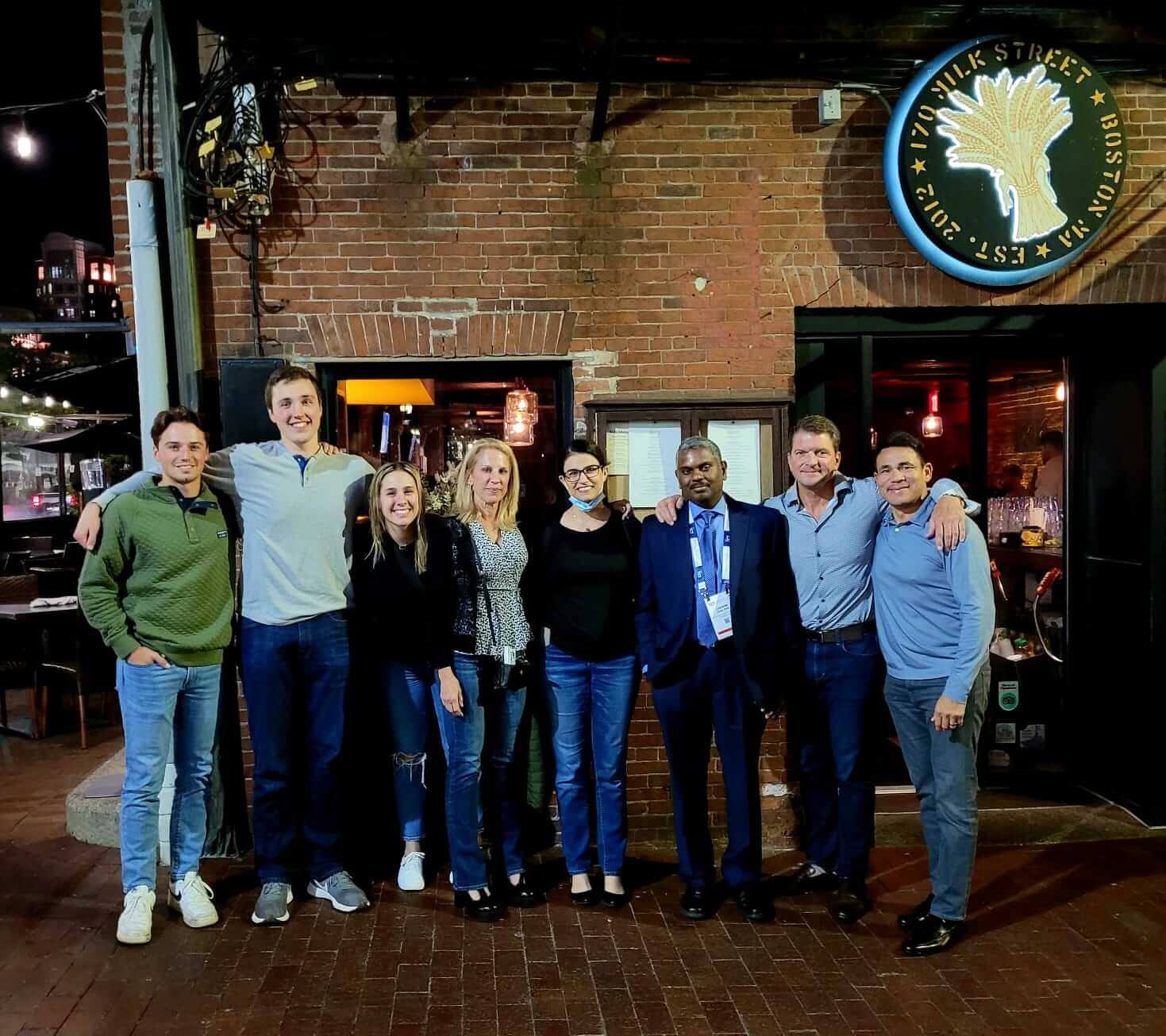 Best places to work in Columbus: DASI Simulations
DASI Simulations
DASI Simulations uses Artificial Intelligence, Machine learning and computer vision to provide precision treatment plans for patients needing structural heart surgery. This allows the doctors to pre-plan the surgical procedure so there are no surprises in the operating room. The goal is to improve patient care, decrease complications, save lives and provide lifelong planning for patients to provide the best possible care. This is a great mission, and DASI Simulations is building a great team and culture to match. There is trust, transparency and a genuine caring for each other. They pitch in when someone needs extra help. They bond over Pins Mechanical and bond over food and Halloween contests. The company also offers flexible schedules, unlimited PTO, pickleball, Starbucks runs, giving back to the community, laughter and free snacks. They encourage growth, additional schooling, cross functional training and let people bring their dogs to work. DASI Simulations is one of the fastest-growing biotech companies in Columbus.
Beam Benefits
Once focused on dental benefits, Beam is a rapidly growing startup in Columbus that is reinventing benefits for all aspects of life: dental vision, life disability and supplemental health. Beam is building a team of collaborative, ambitious and bright people who live and breathe the company's values: growth, resilience, initiative, tenacity and team first. And of course, as a benefits company, they themselves have some great benefits! Remote work, flexible hours, parental leave, desk stipend, continuous learning stipends are just a few.
Upstart
Founded by former Googlers in Silicon Valley, Upstart is a huge player in Columbus' fintech/insurtech startup ecosystem. Upstart offers fair personal loans and car refinancing by applying AI to the credit industry. Working with Upstart in Columbus gives people the opportunity to work with a mission-driven team and be part of a profitable and fast-growing company. The company is now remote-first and employees can live and work wherever they want in the U.S., but can still take advantage of their offices in Columbus, California or Texas. Upstart has a strong sense of community with clubs like Superwomen, Book Club, Investing Club and Photography Club. They also host lunch and learns to help employees learn new things outside of their jobs. Some of their more progressive benefits include a technology equipment budget, a personal development budget, catered lunches, and work flexibility.
Physna
Now based in Columbus, Physna is a startup on a mission to empower human creativity by connecting the physical and digital worlds. They do this by automatically creating a searchable catalog of all your 3D models, parts, and even parts within those parts based on your models' unique geometry. The company is also a top startup to work at in Columbus. They have a supportive team who always root for you to succeed and give each other their best. They also have competitive compensation packages and really progessive benefits such as fertility, adoption, and surrogacy financial support; 3 weeks miscarriage loss leave; and a monthly wellness budget and work-from-home stipend.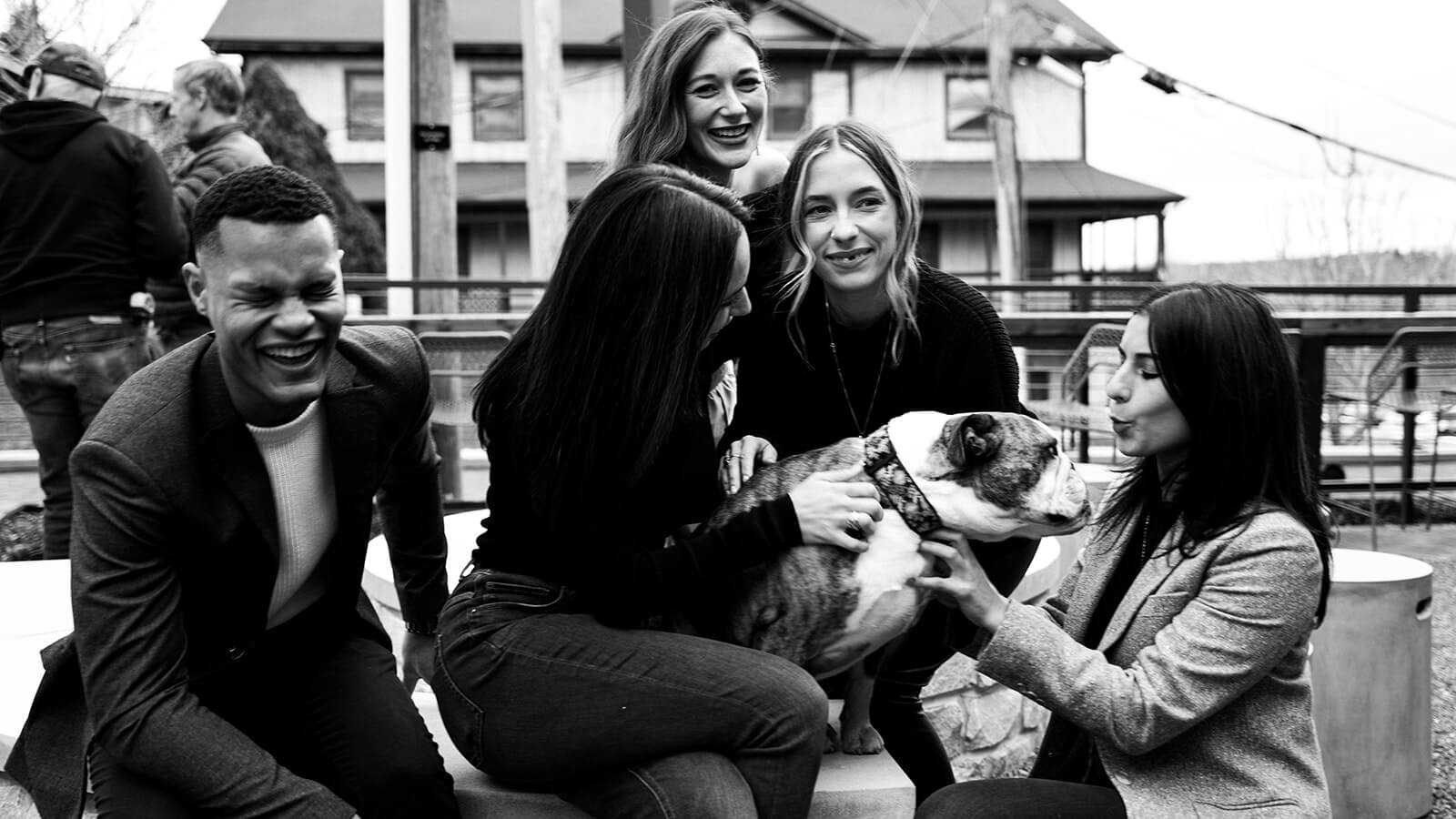 Best places to work in Columbus: Level D&I Solutions
Level D&I Solutions
Level D&I Solutions is a minority- and woman-owned organization dedicated to creating equitable workplaces and providing resources for underrepresented groups in business. They achieve this through staffing services, including DE&I assessments, roadmapping, and specialized, structured DE&I and leadership training sessions. This organization is purpose-driven and is always guided by its mission to create a diverse and innovative workforce who are engaged and empowered to advance their careers. They are a remote-first organization with flexible hours. They primarily hire individuals from service-industry roles who are looking to transition into tech/HR, making it a great launching pad for your career. They provide all the training necessary to work in the industry (technical skills plus soft skills). Level offers employees a best-in-industry salary and commission structure, a seat at the table to help drive business decisions, exposure to industry leading training and development, and they provide encouragement to be innovative and challenge the status quo.
Path Robotics
Path Robotics is a rising startup in Columbus creating AI-powered autonomous welding. Its manufacturing robots autonomously scan, position and weld your parts without the need for skilled welders or robot programmers, which is super helpful during the skilled labor shortage. The company is made up of over 100 passionate engineers, creators and business pioneers. Working at Path offers an incredible opportunity to build the future of manufacturing and work on cutting edge technology. In addition to that, they offer free lunch every day, flexible PTO, paid parental leave and more.
Poppins Health
Poppins Health is an early-stage startup in Columbus offering easy, convenient, and flexible health plans for small businesses. This insurtech company is helping small businesses offer amazing benefits to their employees, like medical, dental & vision, but also fertility care and behavioral health. Joining the Poppins team is a chance to make an immediate impact and make positive change in health benefits & healthcare. The company lives up to its mission, creates a great work environment and has smart leadership that "gets it".
BoldPenguin
Based in Columbus, Bold Penguin is an insurtech company reducing the time it takes to quote and bind commercial insurance for small businesses. The team has a support culture that encourages boldness, remote flexibility, continuous learning and development, and work-life balance. They embrace the quirks and always want employees to show up with their authentic selves. It's a place where mission and vision drive success and employees feel valued.
FMX
FMX is a leading provider of facilities and maintenance management tech tools that enable you to streamline processes, increase asset productivity, and turn actionable insights into meaningful results. FMX is also building a great place to work in Columbus. They offer competitive salaries, fully paid health insurance, and paid volunteer days.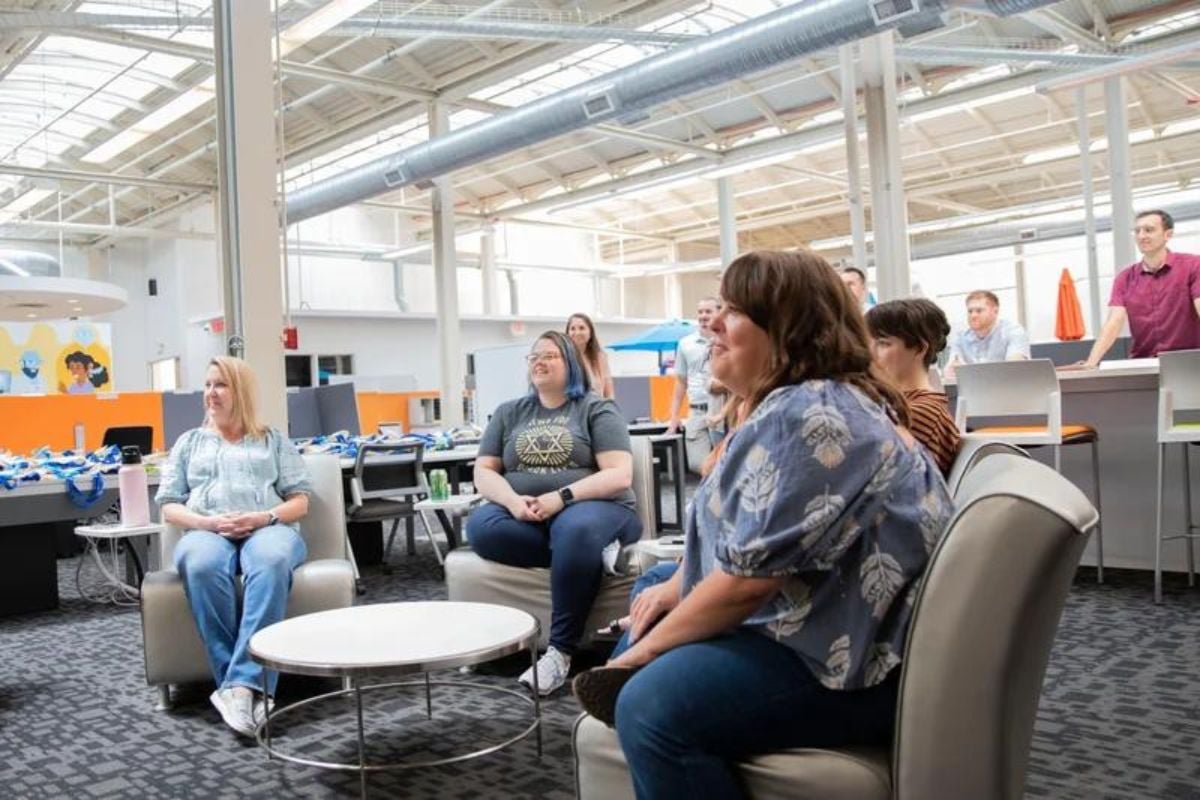 Best places to work in Columbus: ScriptDrop
ScriptDrop
Columbus startup ScriptDrop connects businesses to the medication access expertise, coast-to-coast delivery network, and flexible technology they need to provide continuous patient care and improve medication adherence rates. From its founding in 2016, ScriptDrop has grown from a tiny startup to a health information technology company on the move. They embrace a hybrid-working model and give employees the option to work from their office in downtown Grandview or to work from home. They also offer generous PTO and one mandatory day offer per month for mental health. ScriptDrop employees write home about great co-workers, working on an interesting tech stack, a friendly environment, growth opportunities, and an empathetic and genuinely caring team.
Loop
Loop is a tech company that helps Shopify's best brands optimize return costs, retain more revenue, and prevent return losses. They believe their cost-saving returns technology helps brands on their path to profitability. As a fast-growing tech company, Loop offers a challenging, collaborative startup environment that's also exciting. Loop has many great benefits and values being human-first. That's why they prioritize physical wellness, emotional wellness, financial wellness, and flexibility for employees. Other big benefits include lots of opportunities to build from the ground up, and working with the kindest people on a very values-driven team.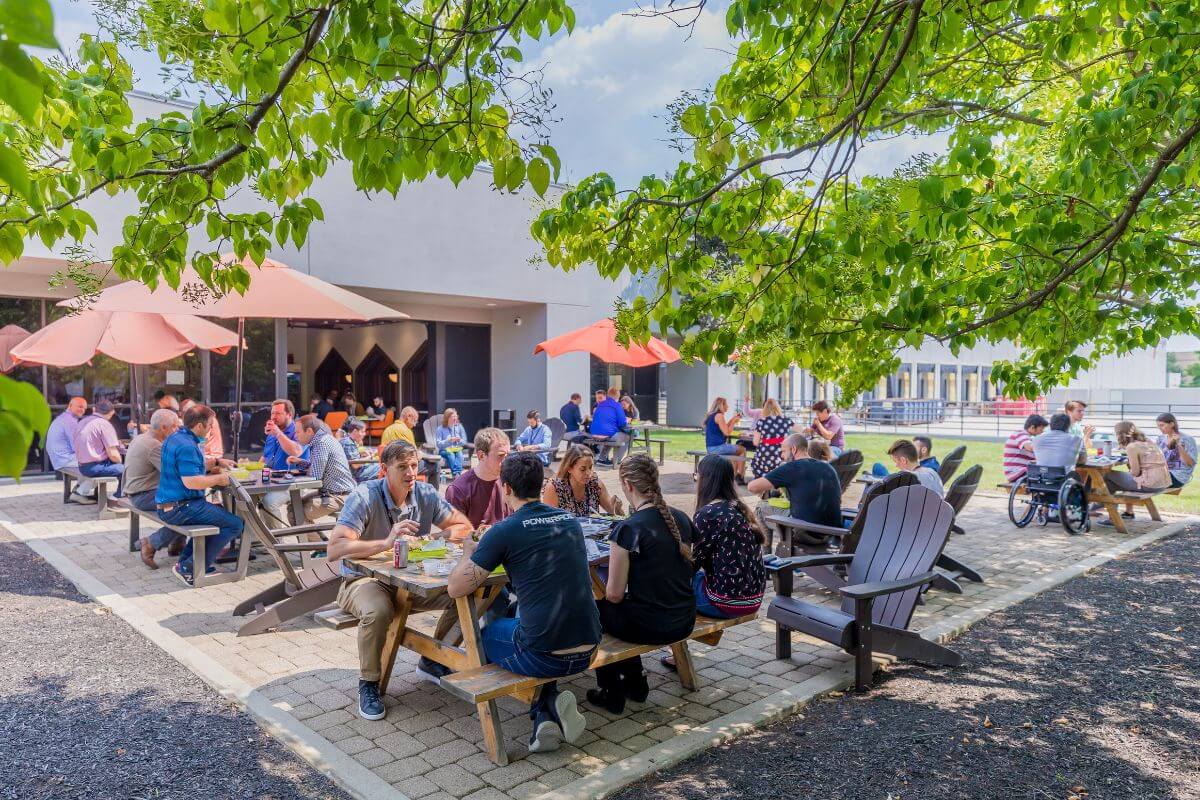 Best places to work in Columbus: Forge Biologics
Forge Biologics
Forge Biologics is a hybrid gene therapy contract manufacturing and therapeutics development company. Forge's mission is to enable access to life-changing gene therapies and help bring them from idea to reality. Their company culture celebrates collaboration, transparency, ownership, innovation, inclusion, work-life balance and flexibility. They offer personal learning & development budgets and love to get involved in the community.
BARK
BARK is the world's most dog-centric company, devoted to making dogs happy with the best products, services and content. BARK's dog-obsessed team applies its unique, data-driven understanding of what makes each dog special to design playstyle-specific toys, wildly satisfying treats and wellness supplements, and dog-first experiences that foster the health and happiness of dogs everywhere. While BARK is headquartered in New York, the company has a rapidly growing Columbus office. They have some "best-in-show" benefits like competitive salaries and equity, extended parental leave, pet insurance, a dog friendly office of course, and additional "live your life" benefits to help you flourish.
Matic
Another big player in the Columbus insurtech hub, Matic delivers an unbiased approach to insurance that combines a powerful digital experience with an agency of trusted advisors. People love working at Matic because they promote from within and offer huge growth opportunities. They also have some great benefits, like continuing education, team activities, flexible paid time off, remote flexibility and stock options. It's a place where you can take ownership and really feel like you can make a difference.
Explore More Best Places to Work in 2023
Best Places to Work in Ann Arbor in 2023
Best Places to Work in Chicago in 2023
Best Places to Work in Cincinnati in 2023
Best Places to Work in Cleveland in 2023
Best Places to Work in Detroit in 2023
Best Places to Work in the Midwest in 2023
Best Places to Work Remote in 2023