Software as a service is no longer a new idea — but it still packs a big punch in the way we do things. From construction to healthcare, SaaS companies are making a big impact on society and making it easier to get work done so we can spend more time building relationships, connecting with our communities, and making customers happy!
We've been watching these companies for a while and we're excited to see the impact they make in the future.
20 Midwest SaaS Startups to Know

Livegistics
Livegistics is designed to bring the construction industry into the world of technology through real-time data and predictive software that helps to reduce waste and work more efficiently on a project. The data they provide enables their customers to make more insightful decisions for tomorrow and allows contractors and construction companies as a whole to be more proactive than reactive. In 2022, the company raised a $6 million seed funding round. With its continued focus on culture, Livegistics is gearing up for another big year.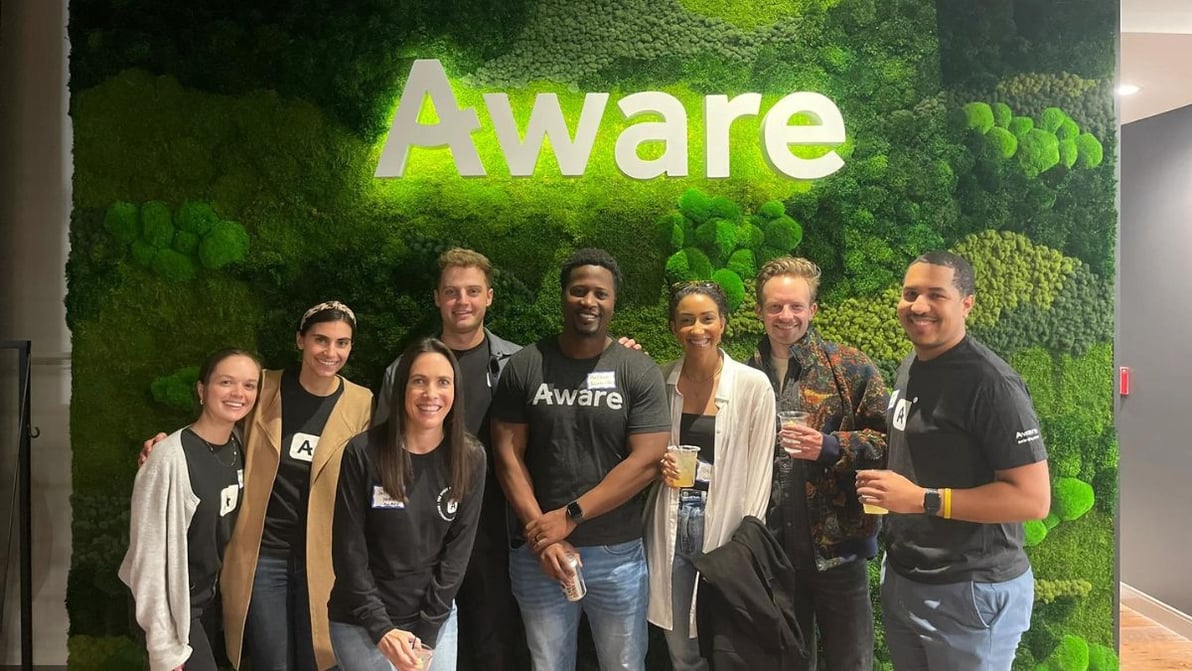 Aware
Aware is a collaboration intelligence platform that identifies and reduces risk, maintains compliance, and uncovers new business insights from conversations at scale. Consolidate, enrich, search, and manage data across tools like Slack, WorkJam, Teams, and Zoom for immediate visibility across the organization. Aware's comprehensive platform solves common challenges that legal, compliance, information security, and IT departments face when rolling out collaboration, including archiving, monitoring, organization insights, DLP, eDiscovery, retention, and legal holds. Aware is a Microsoft Gold Partner, Slack eDiscovery and compliance partner, and a Workplace from Meta integration partner.
Rivet Work
The RIVET Work Labor Ops Platform connects historically siloed data and processes for operations, safety, and project management teams, creating efficiencies and improving operations for everyone. Customers can forecast long-term labor needs, manage workforce data, coordinate weekly schedules, and manage daily rosters. As a result, they can greatly reduce administrative time, improve communication, and maximize labor utilization.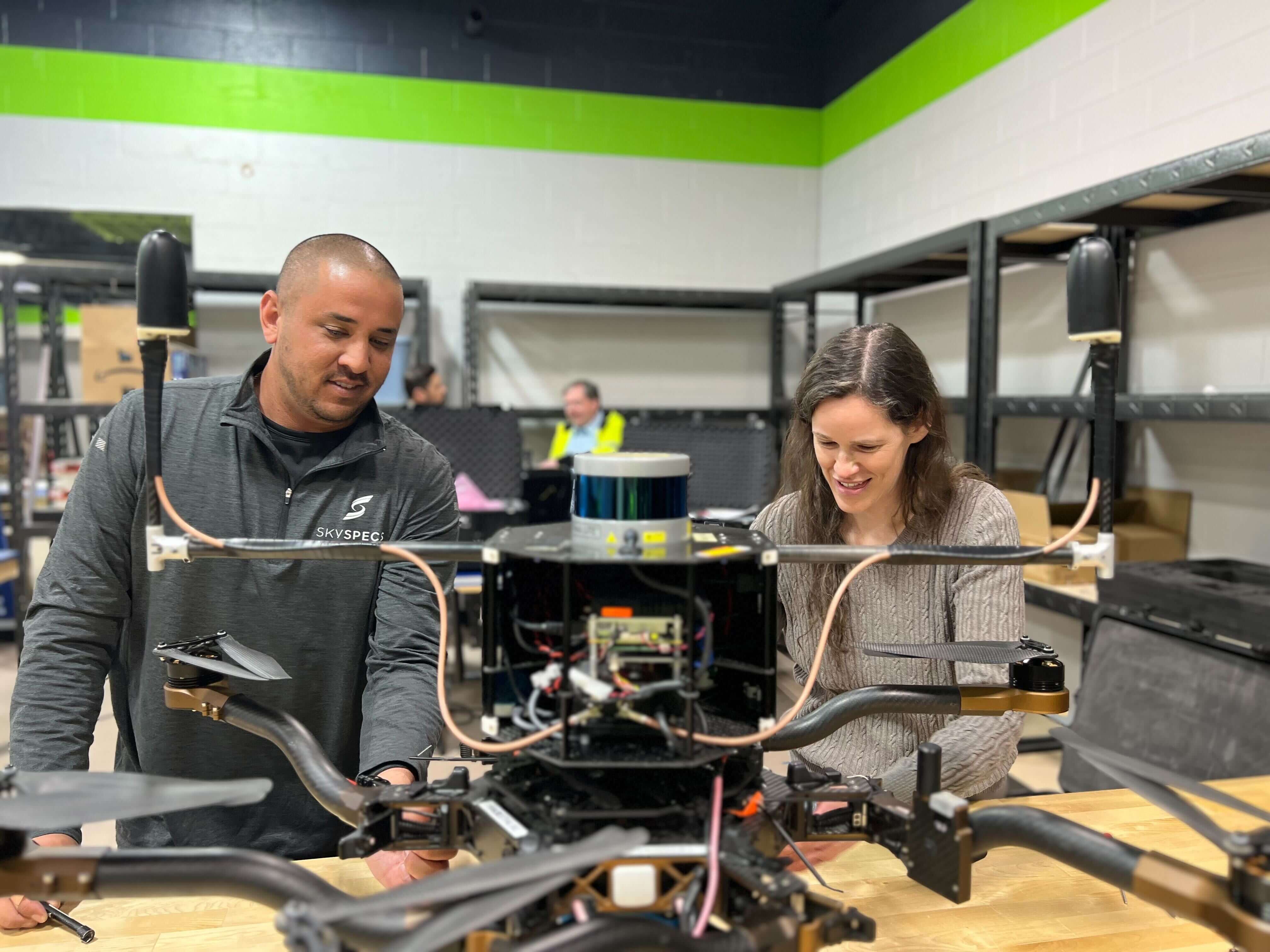 SkySpecs
SkySpecs is simplifying renewable energy asset management by offering purpose-built software, autonomous drones, and services that help our customers deliver industry-leading productivity, efficiency, and returns. Every day, we help our customers unlock the power of their data and automate processes so they can make confident, informed decisions and do more with less. Our team brings deep industry experience and a willingness to get our hands dirty first to understand and then solve customer problems on the ground.
Dolr
Headquartered in Columbus, Ohio, Dolr makes student loan repayment a community effort. Dolr's SaaS model works by connecting student loan borrowers with multiple sources of extra cash for their payments. Using a platform that's straightforward for both borrowers and contributors, Dolr members can get extra cash toward their payments from employer-sponsored programs, cashback rewards, community contributions, and their own good habits.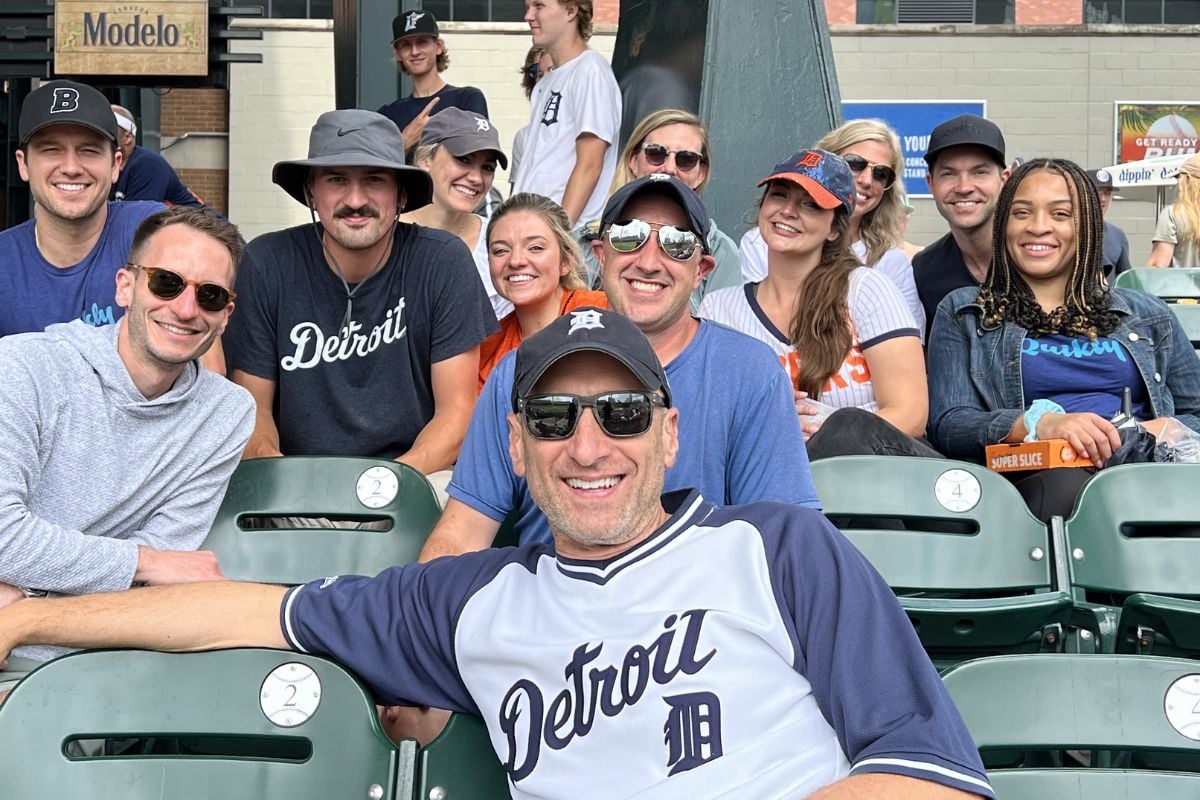 Quikly
Quikly is a Detroit startup that's helping recreate brand promotions. As a true MarTech startup, Quikly is building technology that uses psychology to cut through consumer noise and motivate consumers in fun and engaging ways. This technology is used by top brands like American Eagle, Domino's Pizza, DSW, and more and has motivated over 40 million customers. Quikly has a people-centered approach to growth, always supporting team members' work-life balance and professional development, making it a great company for sustainable growth — and one to keep an eye on!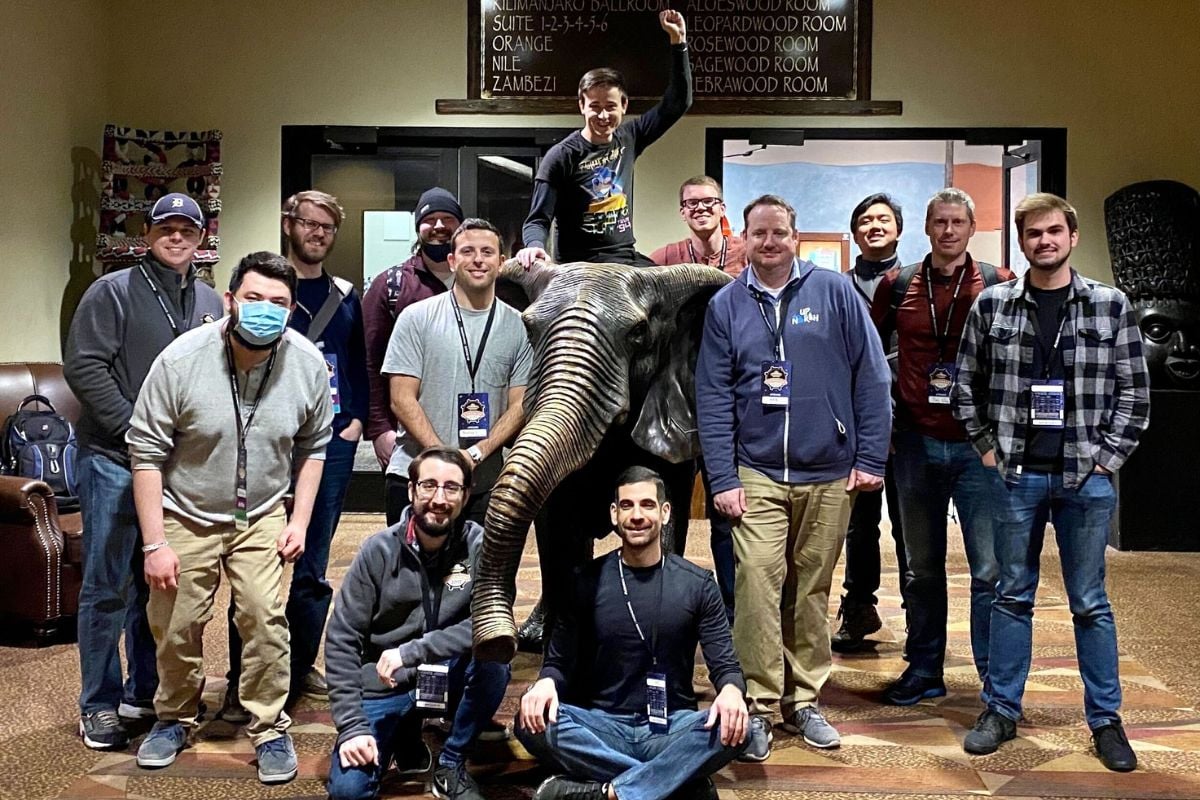 AccumTech
AccumTech's mission is to power connectivity for health insurance carriers so they can focus on delivering modern solutions to their customers. Today's members, employers, trust funds, and group customers all demand interconnected health plans with a full complement of offerings. These interconnected plans need coordination among all of the service providers filling the major health components like medical and pharmacy or ancillary benefits like dental, behavioral health, and a variety of other plan features.
Alchemie
Alchemie is a rising Detroit startup that's creating digital learning tools to increase student success in STEM. Through a thoughtful, inclusive design of digital interactives that are easy to use, non-intimidating, and accessible, Alchemie is paving the way for all students, including those who are blind or visually impaired, to learn and understand science visualizations. The company recently raised $1 million and is gearing up for more product and hiring growth.
Duo Security
Duo Security, one of the most successful startups in Ann Arbor, is consistently ranked one of the best places to work. The company was acquired by Cisco, so it has the stability of an established tech company, with the culture and innovation of a startup. Duo has progressive benefits and is focused on hiring through a culture contribution lens.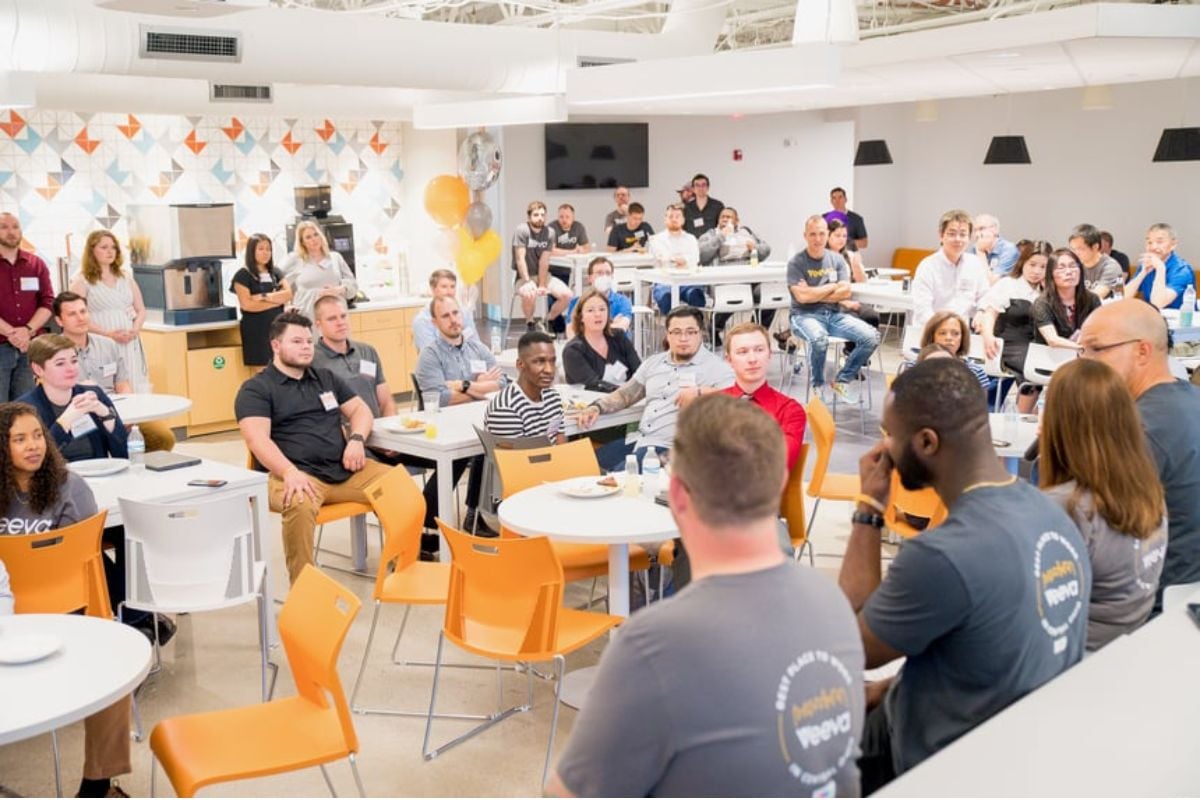 Veeva
Veeva is a pioneer in industry cloud that streamlines operations and helps life sciences companies accelerate innovative therapies for patients. With an office in Columbus, Ohio, the company has additional locations around the U.S. and "work anywhere" flexibility across the globe. Veeva is one of the fastest-growing SaaS companies, on track to reach $3B by 2025. As the first public company to convert to a public benefit corporation, Veeva prioritizes customers, employees, society, and investors. Veeva is a mission-driven organization shaped by its values: Do the Right Thing, Customer Success, Employee Success, and Speed.
PAXAFE
PAXAFE is an Indianapolis-based startup with a global presence that leverages intelligent hardware, highly accurate prediction models, and algorithms and data. PAXAFE unlocks valuable supply chain data trends and allows customers to operationalize and execute their supply chain data. Its supply chain technology and parcel IoT solutions help customers make sure goods arrive on time, in full, and in the condition they expected.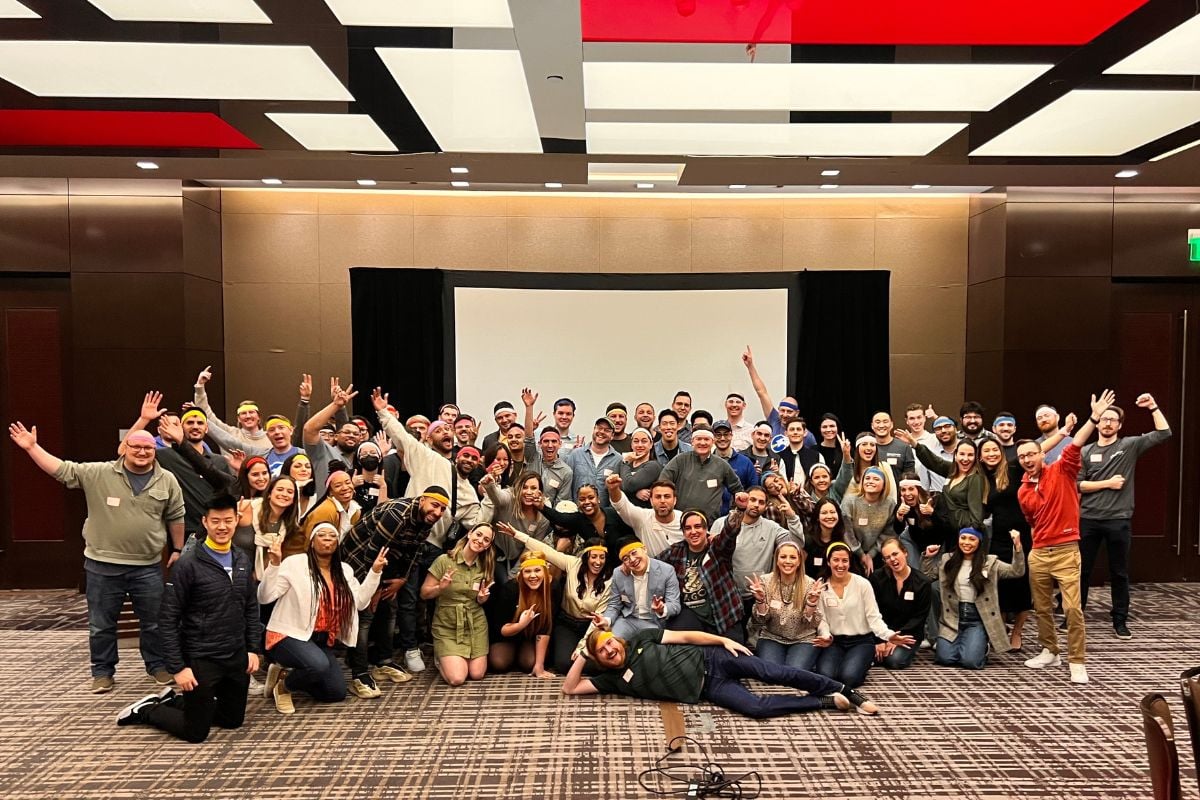 RocketReach
More than 15.4 million users around the globe use RocketReach.co. RocketReach is rare and unique; a startup that is in high-growth mode, highly profitable, with a small team where you can make a gigantic impact. Started in 2016, the company was bootstrapped by its founders, focused on building a great product. In a few short years, we've grown organically to become one the largest business info-services platforms and the de-facto productivity solution for sales and recruitment teams at companies of all sizes, worldwide.
Penrod
Penrod develops and offers Salesforce.com solutions and consulting services. Its products and services include Salesforce.com Service Cloud to increase sales, simplify self-service, create personal experiences, and allow omnichannel engagement, employee, partner, and customer engagement to begin with the community cloud.
Connecture
Connecture, Inc. provides Web-based sales, service, and process automation solutions to the private Medicare insurance industry, including Medicare Advantage and Prescription Drug Plans. The company offers the PlanCompare and DrugCompare product suites, via SaaS installations for Medicare carriers and PBMs. It also provides on-site software installation and integration, managed hosting solutions, and customer support services for health insurance companies.
Icario
With over 42 million member connections, Icario empowers people for health with the industry's leading health engagement platform. Icario is a healthcare technology company rethinking health engagement and improving it. Icario continuously finds new ways to improve healthcare member experiences, drive better health outcomes and redefine what's possible.
Boardable
Boardable makes software for nonprofits to boost board member engagement and streamline remote collaboration. Having meetings, voting, discussions, and documents all in one place tames the chaos of managing a board via inboxes and hard drives and speeds things up by connecting members between meetings. With everything in one place, Boardable ensures continuity when board members transition in and out of the organization.
Inspectorio
Inspectorio's cloud-based SaaS solution helps brands, retailers, manufacturers, and suppliers manage risk through digitalized quality, compliance, and order-tracking programs. Inspectorio gives users the tools to predict areas of high risk and automate risk-based interventions across the supply chain. Today, Inspectorio is used by over 7,000 customers, including some of the largest brands and retailers in the world.
Pitchly
Pitchly provides a SaaS platform for non-technical users to create data-infused real-time PowerPoint and Word documents linked to internal business data wherever it may live. Typically, before Pitchly, this work takes place in disconnected and inefficient tools like Excel, Word, PowerPoint, Sharepoint, or IT-owned databases. The platform aggregates disparate information sources, making information easy to catalog, find, and produce compelling and relevant data-driven Word and PowerPoint documents.
Springbuk
Founded in 2015, Springbuk provides a health analytics software solution to prevent disease with data. Its health intelligence platform unifies medical claims, pharmacy, biometric, and activity data. The predictive modeling engine helps employers target their engagement with pinpoint accuracy, forecast overall healthcare spending, identify at-risk employees, and measure their wellness programs.
Hireology
This Chicago-based startup was founded on a simple but powerful concept which is by analyzing the behaviors of top-performing employees, organizations can create highly accurate systems for identifying the best candidate for the job. Through its Selection Manager platform, Hireology helps decentralized organizations across all industries transform their talent acquisition, leading to better hiring decisions, lower turnover, and increased productivity and profitability at each location.
Harness
Harness is a continuous delivery-as-a-service platform for engineering and DevOps teams to release applications into production. Harness automates verifications, prioritizes what tests to run, determines the impact of changes, automates cloud costs, and much more. The platform is designed to help companies accelerate their cloud initiatives and adopt containers and orchestration tools like Kubernetes and Amazon ECS.