The U.S. is one of the only countries in the world without any form of paid parental leave on the national level.
Nine states and the District of Columbia mandate some degree of paid parental leave, but federal law only guarantees new parents just six weeks of time off. And it's unpaid, and not all workers qualify.
There's no doubt paid parental leave is really important — for both the parents and the baby.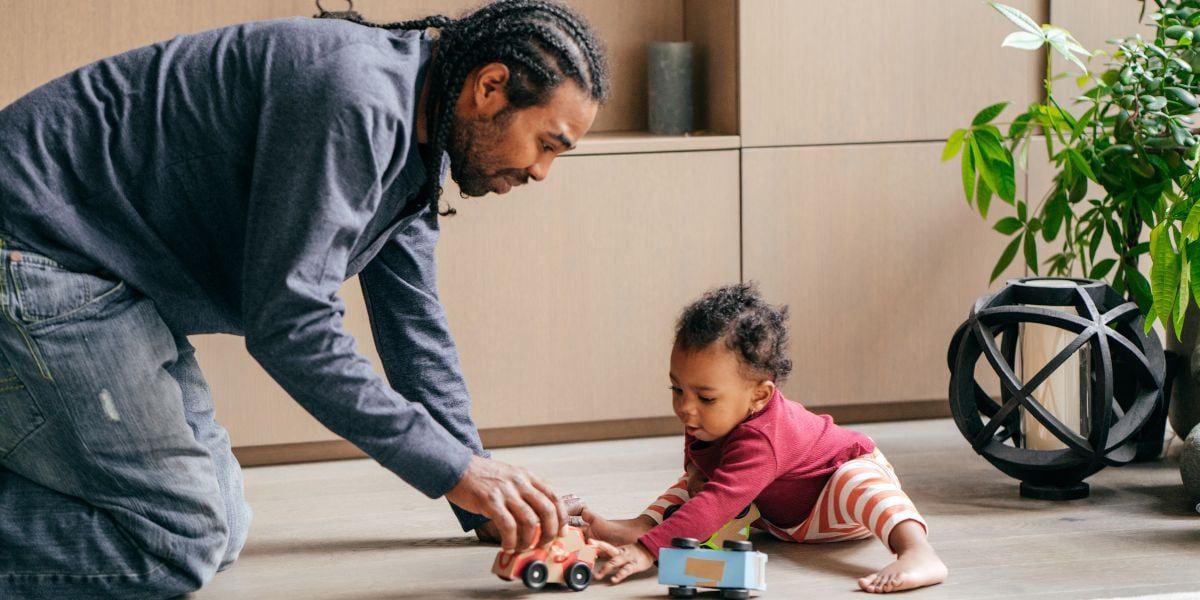 For many parents and expecting parents, having paid parental leave is only possible through their companies, but there are still companies that don't offer progressive plans.
There are many great companies in the Purpose Jobs community who have fantastic paid parental leave policies, so we're rounding up the best as you find a company that fits your needs.
Great Parent Leave Policies at 10 Tech Companies
SkySpecs
SkySpecs, an Ann Arbor startup co-creating the future of renewable energy, has some great people-first benefits. Among those is a fantastic paid parental leave benefit. The company offers 16 weeks of fully paid parental leave for a primary caregiver and 6 weeks of fully paid leave for secondary caregivers.
Provide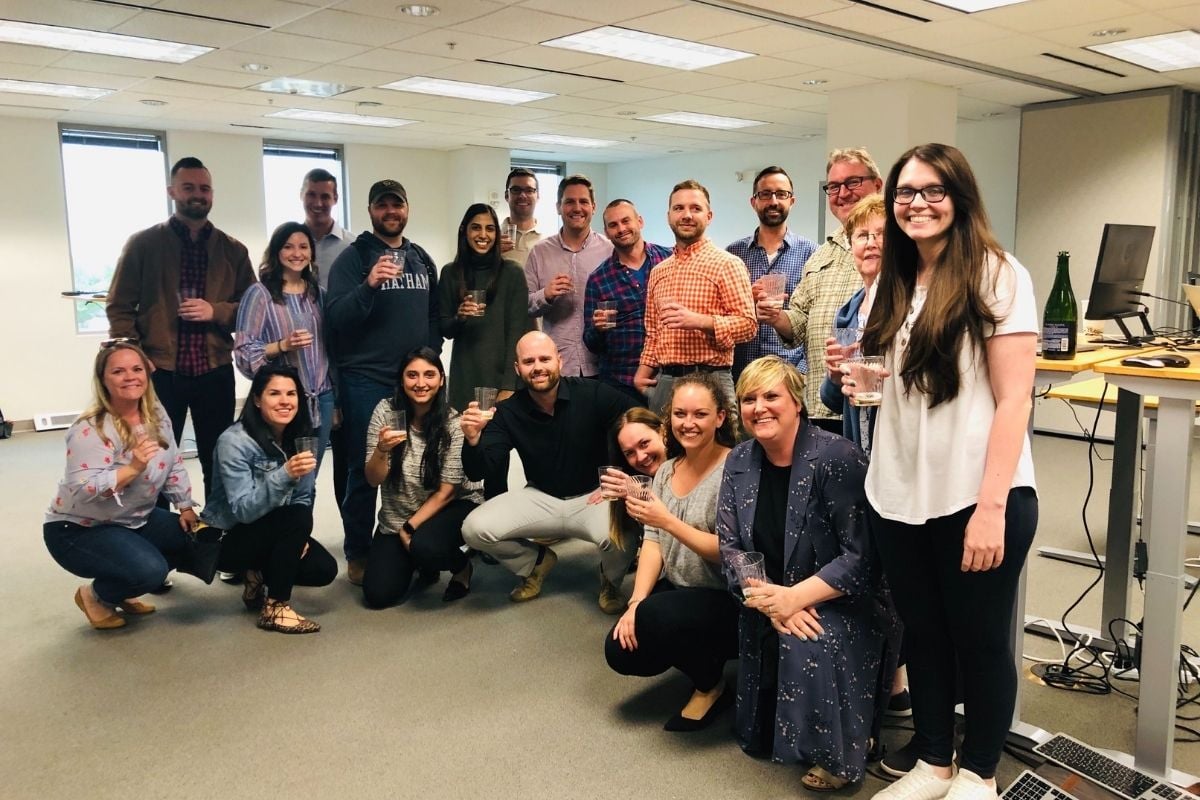 Provide is a fast-growing national fintech company that has an amazing parental leave policy. As a wholly owned subsidiary of Fifth Third Bank, Provide is able to offer assistance to team members before and after their child arrives – adoptions included – at no cost. This includes a maternity concierge to help find child care options, schedule wellness visits, and more, and access to the Bright Horizons Back-up Care program for high-quality care for team members' children when there's a lapse in regular care.
Whether you're a proud new mom or dad, every new parent at Provide receives 12 weeks of fully paid parental leave. Provide team members who give birth are also entitled to six to eight weeks of disability, so these new moms are able to spend up to 20 weeks at home with their little one.
Provide also offers up to 12 consecutive weeks of 100% paid Parental Bonding Leave following the birth, adoption, or foster care placement of a child to:
A team member who has adopted a child 17 years old or younger or is the eligible domestic partner of an individual who adopted a child 17 years old or younger

A team member who has had a child 17 years old or younger legally placed in the home for purposes of foster care

A team member who has a newborn child through surrogacy
At Provide, they believe everyone should have the financial power to grow their family. They also are able to offer team members a one-time adoption reimbursement up to $10,000 for adoption-related expenses.
Trustpage
Trustpage is a rising startup on a mission to change the way the world looks at trust in software. They also are a great place to work — and that includes parental leave benefits. The Trustpage parental leave company policy addresses every need associated with the expectancy or care of a child. It includes paternity leave, maternity leave, adoption leave and any other leave that parents might need including leave for foster care placement and miscarriage. Trustpage gives primary caregivers up to 16 weeks off and secondary caregivers up to 8 weeks off upon the arrival or loss of a child.
Workit Health
Workit Health is a telemedicine startup helping people recover from addiction. The Ann Arbor-based company offers all full-time employees who are new parents these top paid parental leave benefits:
12 weeks of paid leave from the date of birth or adoption date (not required to be taken consecutively)

Continued health care coverage under Workit Health's plan during the 12 week leave

Optional graduated return to ease the transition back to work
Dynatrace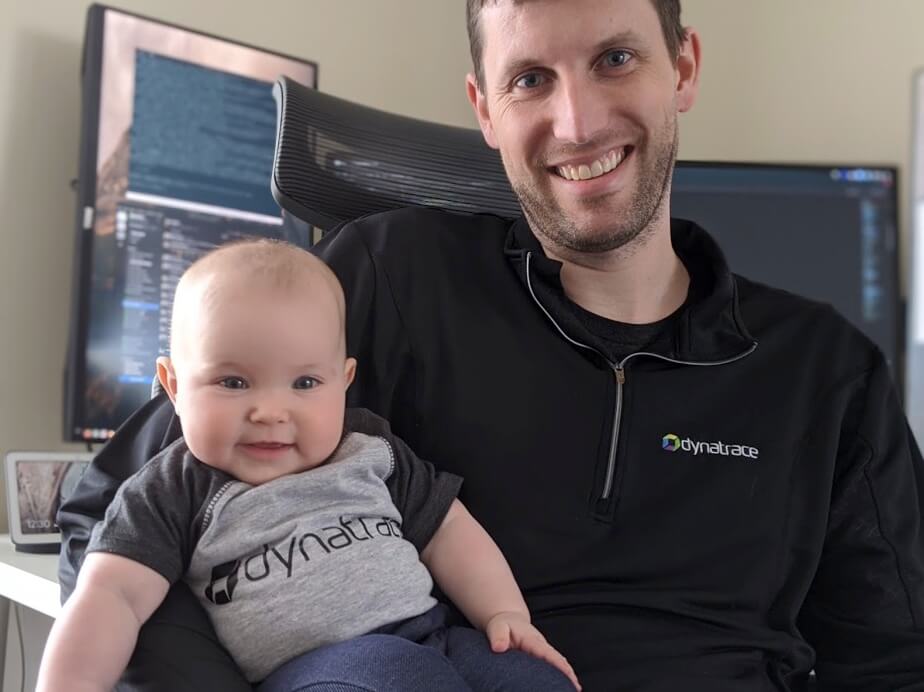 Dynatrace is a cloud solutions tech company with offices around the world, including at Ford Field in Detroit. The company is known for offering wonderful benefits, including its revamped family leave benefit. At Dynatrace, their goal is to provide inclusive programs that reflect their family-friendly culture and support employees who are caregivers — regardless of their gender, phase of life, or family circumstance. Dynatrace provides eligible employees with up to 10 weeks of Paid Family Leave which may be used for various purposes, including bonding with a new baby, taking care of an ailing family member, or welcoming a newly adopted or foster child into your family. Dynatrace believes that this level of support creates an environment where you can be the best version of yourself, both at work and outside of work.
Floyd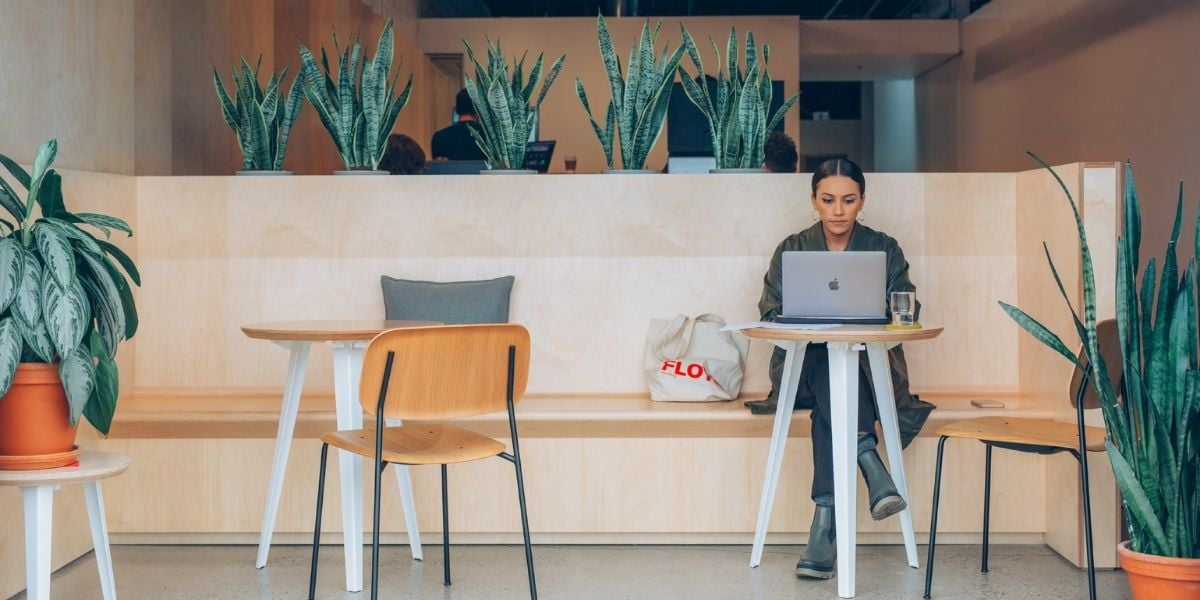 Floyd is a furniture startup in Detroit, reducing landfill waste through sustainable design. The company is also focused on building a better workplace. As part of that, if you are the parent of a newborn child or children, the company will pay up to 100% of your base salary or wages for up to a maximum of 12 weeks of Parental Leave. This leave is available to the new parent through birth, adoption or foster care placement. About 40% of Floyd's total team and ~60% of the leadership team (function heads) are parents or caregivers.
Red Ventures
Red Ventures is a tech company helping people through life's tough decisions. They're also helping people through life's greatest challenges: childcare. At Red Ventures, tenured employees (after 1 year) are eligible for up to 6 weeks of Parental Bonding pay, at full base pay. (Includes newborn child, newly adopted child, child of a domestic partner, or the sponsor of a new foster/guardian care placement). The company also offers these parental benefits:
Progyny Fertility Benefits: For teammates covered by their Blue Cross Blue Shield medical plans, Progyny offers comprehensive treatment for IUI, IVF, surrogacy and adoption counseling, including tissue freezing.

Progyny Surrogacy Benefits: After 1 year of employment, teammates are eligible for a surrogacy stipend ($20,000 maximum).

Milk Stork: Breast milk delivery service for parents traveling on company business. Available to employees and to surrogates of employees.

Medical, Dental and Vision plans that offer coverage to individuals, Employee and Spouse/Domestic Partner, and Families.
Fund That Flip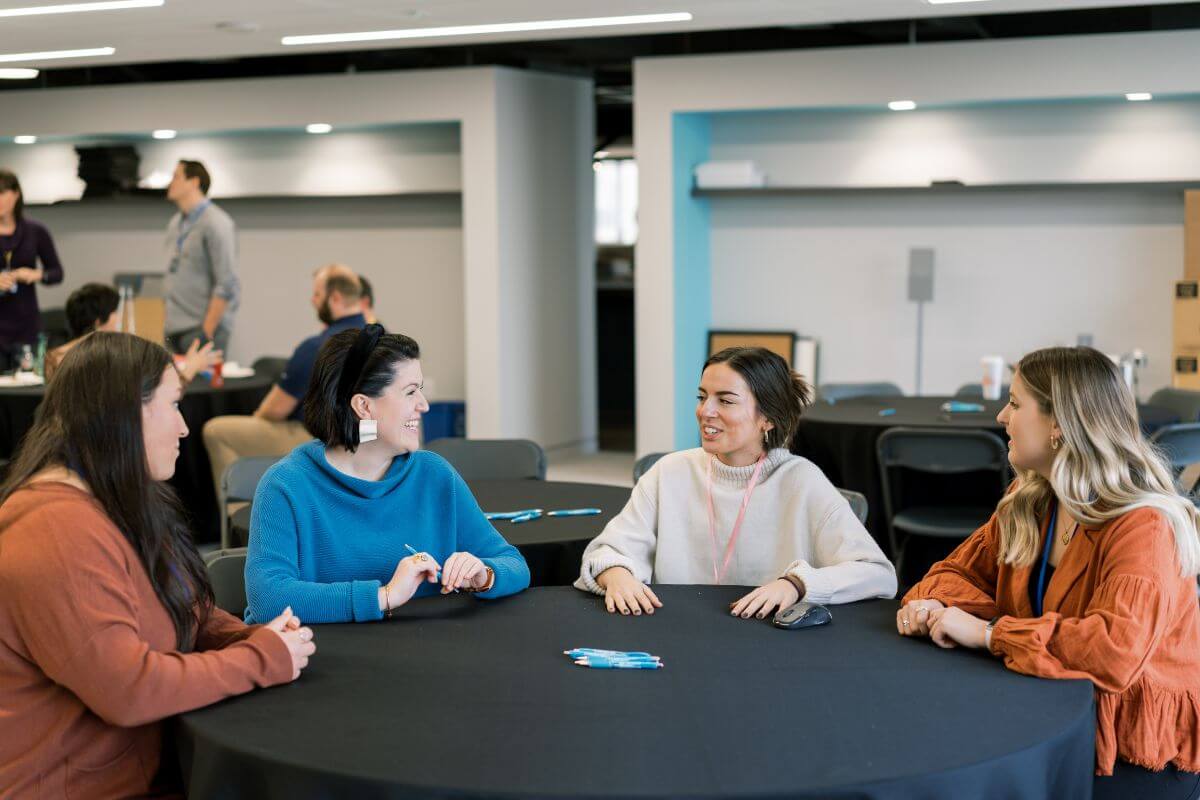 Fund that Flip (now known as Upright) is a growing fintech company based in Cleveland. They offer great benefits, including a revamped paid parental leave policy: 16 weeks of 100% paid time off for the primary parental caregiver. For the secondary parental caregiver, they get 8 weeks, 100% paid, and also have flexibility to split those 8 weeks according to the needs of their growing family.
Path Robotics
Path Robotics is a growing Columbus startup building the future of manufacturing through autonomous welding. It's also a great place to work. For paid parental leave, Path Robotics offers 6 weeks 100% paid parental leave plus an additional 6-8 weeks maternity leave for the birthing parent (12-14 weeks total).
Lower
Lower is a fintech company that helps consumers create wealth through homeownership. Based in Columbus with remote team members across the country, they've grown from their 2014 founding to more than 1,300 team members in just a few years. While rapidly growing, the company has also been focused on building a great place to work, and that includes employee-centered benefits. Lower's parental leave policy for parents is 8 weeks with 60% of pay covered.