From the Great Resignation and "Quiet Quitting" to massive layoffs, it would appear that the power dynamics between employer and employee have shifted once again.
Are we entering "the Great Rebalancing"?
Well, maybe. But it's not that simple.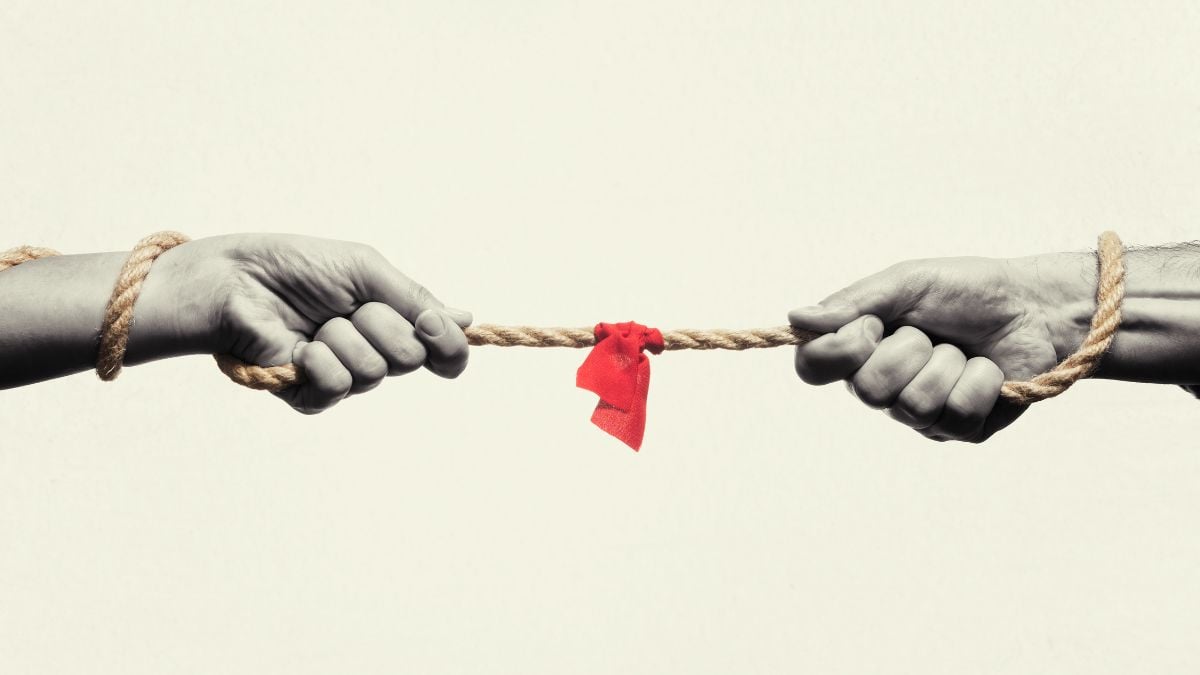 If you're a member at one of the 185+ companies that have already laid off employees this year, or are planning on a RIF, it might be easy to think that companies hold all the power, and workers are at the mercy of it.
"People won't quit anymore because they can't afford to."
Sure, some might have that mentality. But while things rebalance, top talent (including the people who already work at your company) are continuing to demand top benefits.
63% of workers still choose work-life balance as #1 priority over pay and benefits.
75% of Gen Zs' and 76% of Millennials prefer a hybrid or remote working environment.
And Gen Zs and Millennials who are satisfied with their employers' societal and environmental impact, and their efforts to create a diverse and inclusive culture, are more likely to want to stay with their employer for more than 5 years.



SkySpecs is on a mission to help service the renewable energy industry


Meaningful benefits and purpose-driven work are the top priority for prospective candidates, sure. But they're also a top priority for your current employees.
Perhaps it's no surprise then that 47% of HR professionals said retention was their "most pressing challenge" this year, according to an annual Human Resource Executive Survey.
Is retention top of mind for you?
It should be.
Retaining top talent in uncertain times
We've outlined a number of ways to hire and retain talent during uncertain times, but here are some extra relevant ways to retain your top employees. Especially when your company is going through layoffs or other rough patches.


1. How You Handle Your Layoffs Directly Impacts Retention
If you've worked in HR or the People Opps space for a long time, you probably know what it's like to lay someone off. And it's the worst day.
But how you offboard matters and it's very telling to jobseekers and current employees alike. It's imperative to provide support to employees impacted by layoffs, especially when it's out of the employee's control. Here are some ways to support them:
provide a letter of recommendation (or ask managers to provide letters/references for their affected direct reports)

team up with talent organizations to help laid off employees find new roles (we do this all the time at Purpose Jobs — reach out here if you need our help!)

write a post on LinkedIn and support others' posts — expand those networks!

provide offboarding resources to those laid off and transitioning support to the current team

clearly communicate what's happening to the entire team (more on that soon)

let your team feel their feelings — don't gloss over the crappy situation and immediately jump into toxic positivity. Give your team the space to feel upset and let them process what's happening
Layoffs are rough for the entire company. They shake up the team that's left and can cause morale to plummet. Plus, you never know when a former employee will become a prospective candidate again.
Treat the situation with compassion and support to help the entire team (current and former) succeed.
2. Be Transparent About Stability
When the markets get turbulent, people get freaked out. When you start cutting jobs, people get really freaked out. Everyone is looking for stability, so now is the most important time to do it. Commit to Zero Surprises.
If the business is going through a difficult time, communicate this to employees using clear, data-driven communication. Follow up with solutions and strategies, and be sure to reiterate your commitment to your team.
Keep the lines of communication open, and when employees ask the tough questions, which they will, answer them honestly.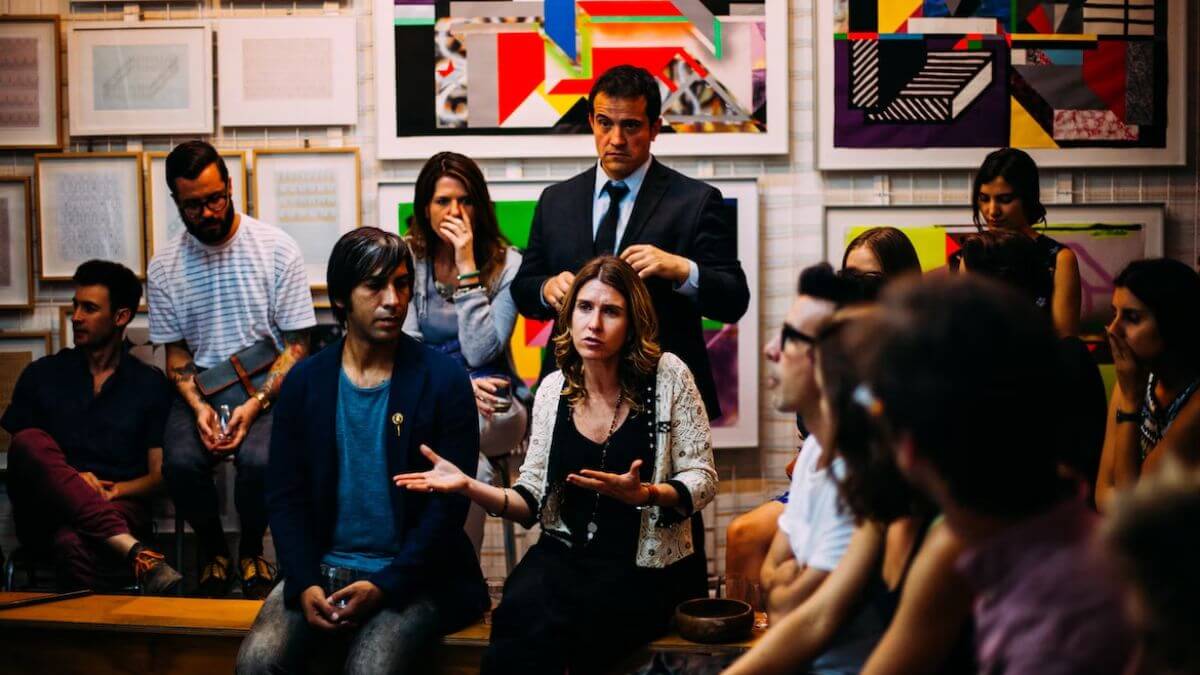 3. Create Opportunities for Balance and Wellness
As I mentioned before, work-life balance is a huge priority for workers: 63% still say it's a #1 priority over pay and benefits. That might be because people are really burnt out.
A September report from Gallup about quiet quitting and employee engagement found that the ratio of engaged to actively disengaged employees is the lowest it's been in almost a decade, sitting at 1.8 to 1. While employee engagement rose early on in the pandemic (maybe because we all had nothing else to do?), it is now rapidly falling, and the percentage of actively disengaged employees is rising.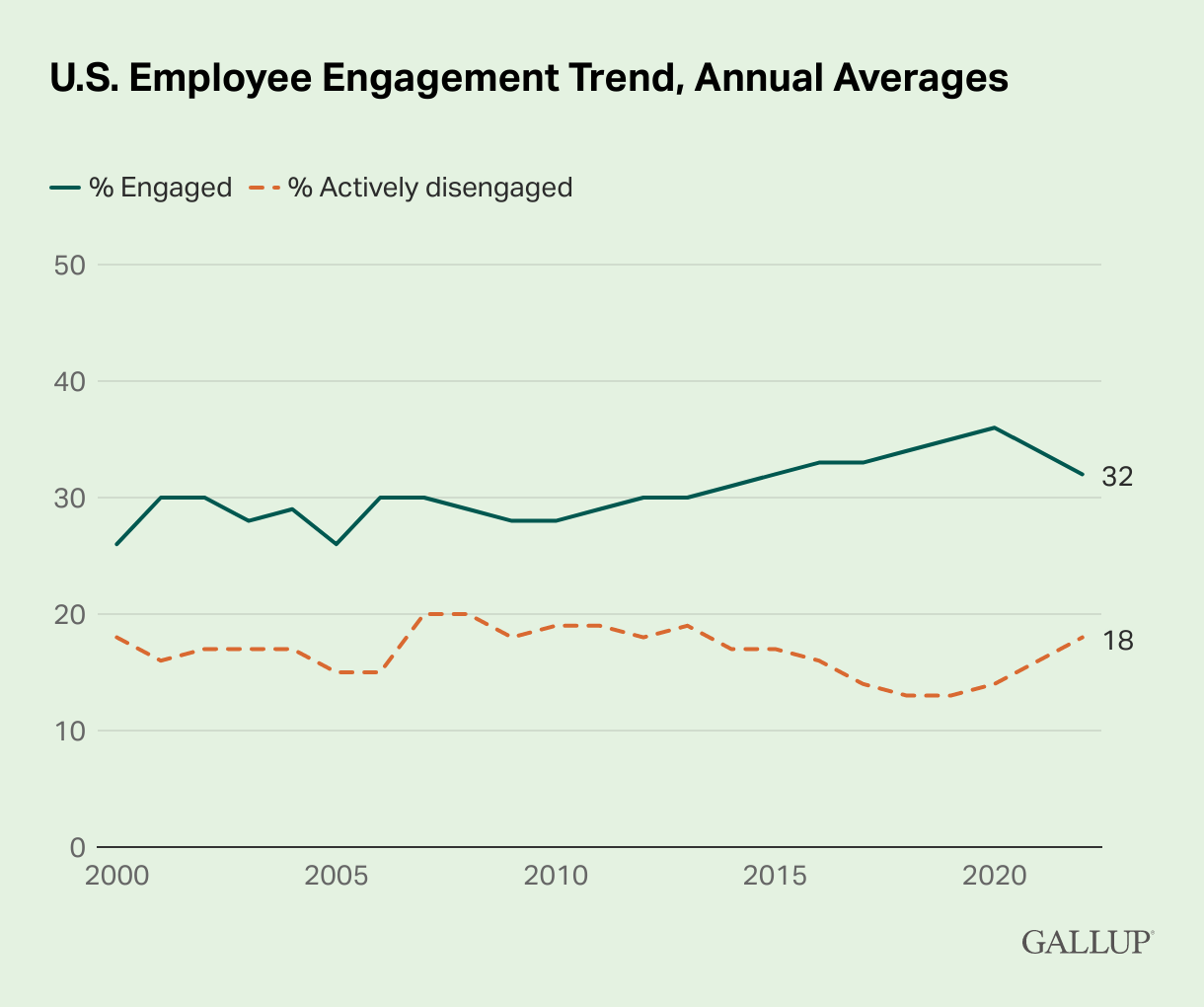 It has been proven that employee wellbeing is directly linked to higher engagement and higher business performance. And it's also linked to retention: 95% of HR leaders admit employee burnout is sabotaging workforce retention. Maybe you've heard this lately in your own exit interviews you've been conducting.
What can you do about it?
Create employee wellness days, or build a culture that values flexibility.

Already have unlimited PTO? Create a minimum that employees must use so that their days don't go wasted.

When employees are on PTO, don't reach out to them. Encourage them to totally unplug.

Don't forget about financial wellness! There are lots of cool fintech apps available for employers to offer as employee benefits. Taking away the burden of paying off student debt is just one example of helping employees achieve financial wellness — and some peace of mind!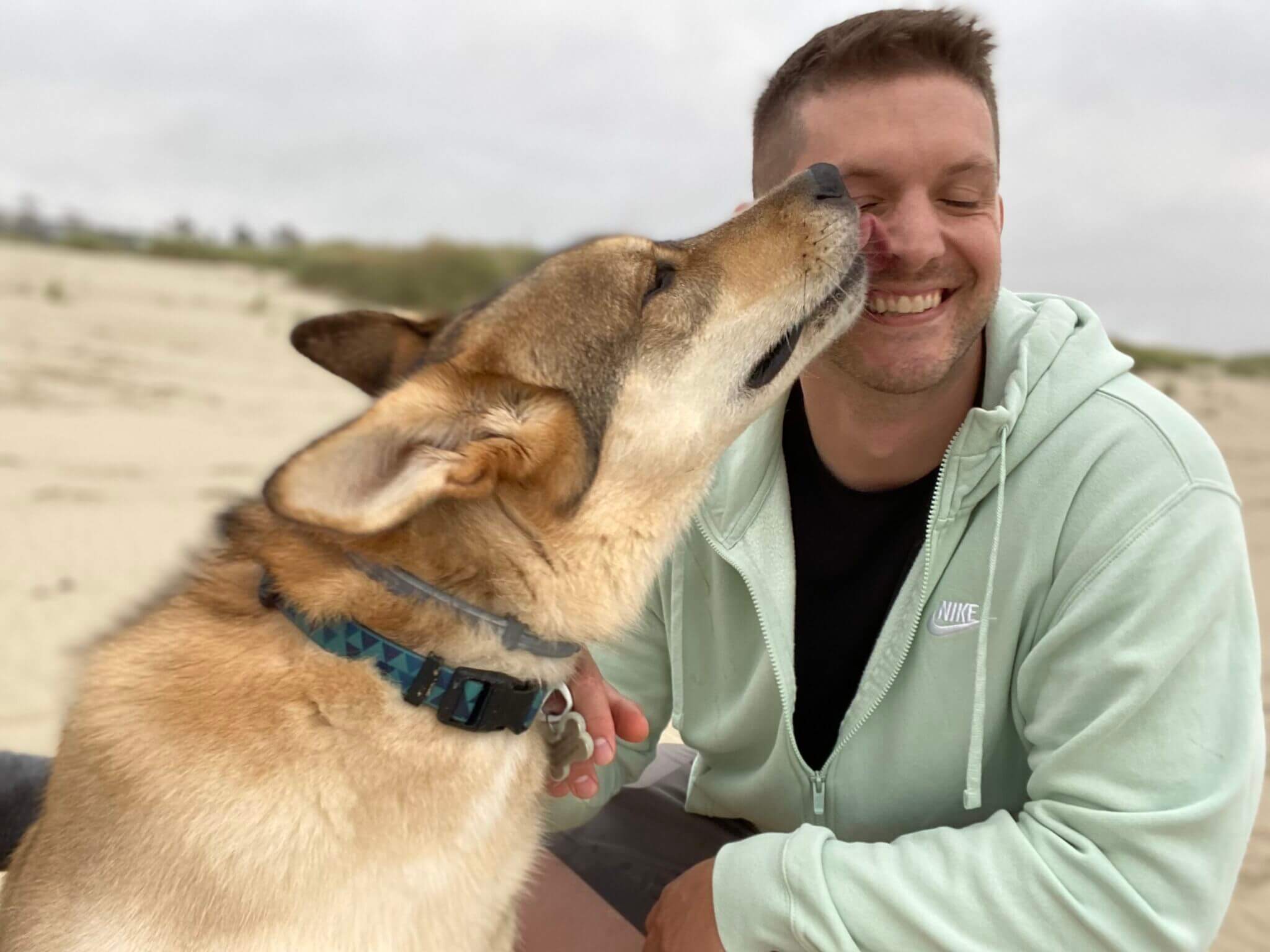 A Dynatracer enjoys a company-wide Wellness Day
It's important to note that if leaders don't also follow this example, other employees won't either.
4. Provide Employees Opportunities To Do Purposeful Work
Another major reason why people move on from companies is because of a lack of opportunity or career growth.
People want to feel like they are working on something that is advancing their career — even better if it's tied directly into the company's mission or purpose.
In fact, purpose has a sizable impact on employee retention: employees who believe their company has a higher purpose than just profits are 27% more likely to stay at their companies in the near future, according to a TINYpulse employee retention report.
The same survey found that employees who feel they're progressing in their careers are 20% more likely to still be working at their companies in one year's time.
Encourage all managers to create individualized growth plans for each of their direct reports. This way, they can see a clear path ahead of them at the company. Get them directly involved in purposeful work that ties into the company's mission and they will feel like a valued, meaningful part of the team.
How employer branding can help with retention
You may think employer branding is something you do in order to attract talent, but it actually can be helpful beyond the hiring stage.
Let's say you've just had a RIF and you're going kind of quiet on social media. Now doesn't seem like the best time to share a post about why you're an amazing place to work. And that's a good intuition to have.
But there will come a time when you're ready to hire again, and you don't have much to show for your employer branding.
It's kind of like DEI work. When you only post about DEI once and don't continue to work on it, it's not very genuine. It's important to respect the time around the layoffs and be kind of quiet, but eventually, you have to ramp up your employer branding again.
It also helps your employees to have something exciting and positive to focus on and share.
RIFs happen. They suck. But that cool new product feature that you just launched is awesome! And the people who worked on it had an amazing opportunity to work on something innovative.
Home in on those moments and small wins until you're ready to tout again how great your company is to work at.
Employer Branding Examples to Work on During a RIF
Innovation and product news

Employee testimonials

New benefits that you've launched

Your commitment to your mission

Behind the scenes at the office

Meet the office pets

Host a virtual paint night (or some fun team activity) and share it on social media


All of these things (and more employer examples) help keep your employer brand top of mind — in a good way!
And it helps your current employees stay positive and remember why they love working there too.
Because the best thing you can do right now is hold on to the amazing talent you already have. And be ready to rumble when you get the green light to hire again.
Need help with employer branding during tough times? Our employer branding experts would love to help you take your brand to the next level. Reach out to get started 👇