Health insurance, remote flexibility and team retreats are great when it comes to benefits, but there's something even stronger: purpose.
But it's not always easy to find a job that has a clear mission. Too often, companies focus on what jobs are available instead of why they do what they do.
Luckily, the Purpose Jobs community is full of, well, purpose-driven startups and tech companies. And they are rapidly growing and looking for people to join their teams.
If you're looking for a job at a purpose-driven company, check out these 8 mission-focused companies.
8 Purpose-Driven Companies and their Open Jobs
1. Rocket Companies
Industry: Fintech
Location: Detroit
Open Jobs: software engineering, product and more
Rocket Companies (NYSE: RKT) is a publicly-traded fintech company operating an entire ecosystem of value-driven technology-based businesses, which includes Rocket Mortgage (formerly known as Quicken Loans), Rocket Auto and Rocket Loan. The 37-year-old, 26,000-person startup is on a mission to make life's most complex moments as simple as possible. By leveraging technology, Rocket removes the friction out of complex transactions like buying a home or a car.
Rocket Companies also has a deep commitment to its people and communities. Rocket embraces Detroit as a part of its identity, and every individual there is working toward building a world-class fintech company that cares about the community.


2. Veeva Systems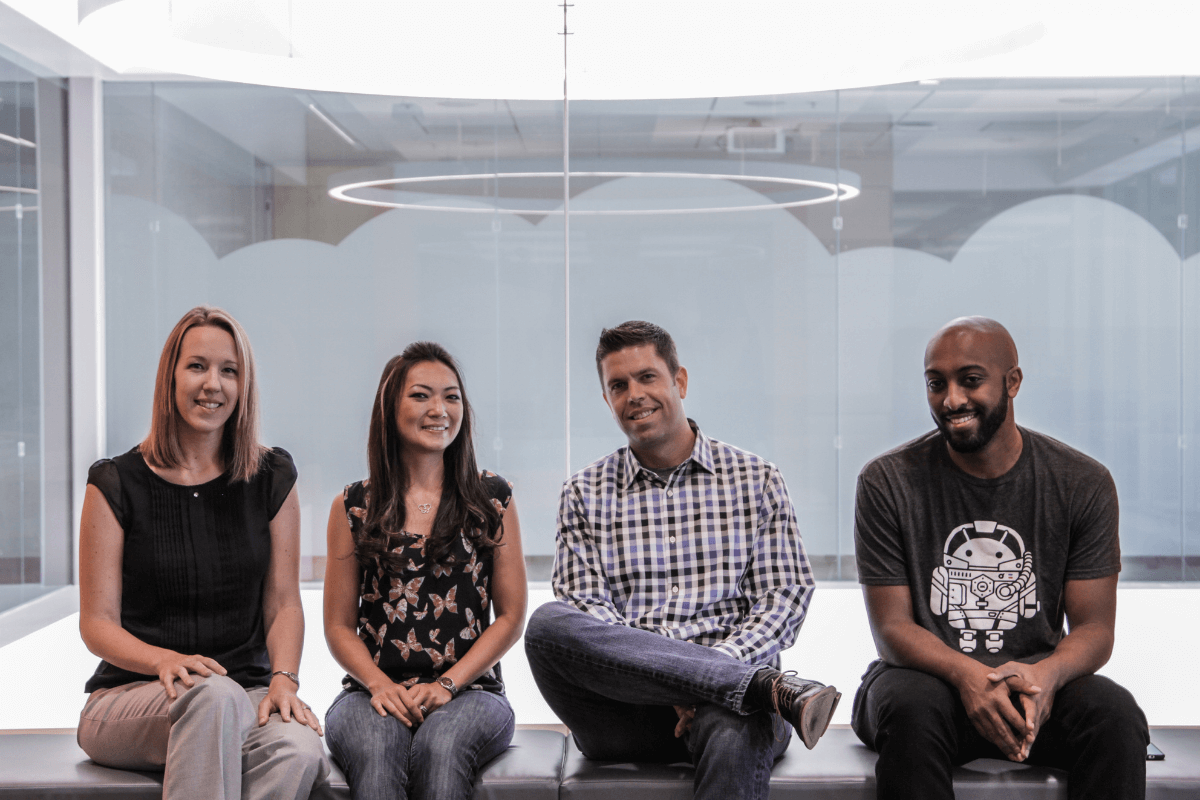 Industry: cloud solutions
Location: Columbus, Silicon Valley, Remote
Open Jobs: software engineering, marketing
You may have never heard of Veeva Systems, but you've certainly heard of the companies it supports: Pfizer, Moderna, Eli Lilly, Merck, Bayer, and over a thousand more emerging biotechs. These may be the companies making headlines, but they're all powered by the software that drives the Life Sciences industry: Veeva.
From pharma to biotech, consumer health to medtech, Veeva's mission is to help companies bring new medicines and treatments to patients faster. While Veeva isn't directly working with consumers, companies around the world use Veeva's cloud software to help them transform to a digital approach to running their business — from customer relationship management, to data analytics and digital clinical trials.
Veeva is also a certified Public Benefit Corporation (PBC). Like a B Corp, a PBC is required to consider impact on all stakeholders. But PBCs, as public companies and legal entities, have an extra legal requirement of a "public benefit" that is built into its Certificate of Incorporation. Veeva remains a for-profit company but is legally responsible to balance the interests of multiple stakeholders. That includes its customers, employees, partners, and shareholders.
Included in Veeva's Certificate of Incorporation is its public benefit purpose: "to help make the industries it serves more productive and create high-quality employment opportunities."
3. T-CETRA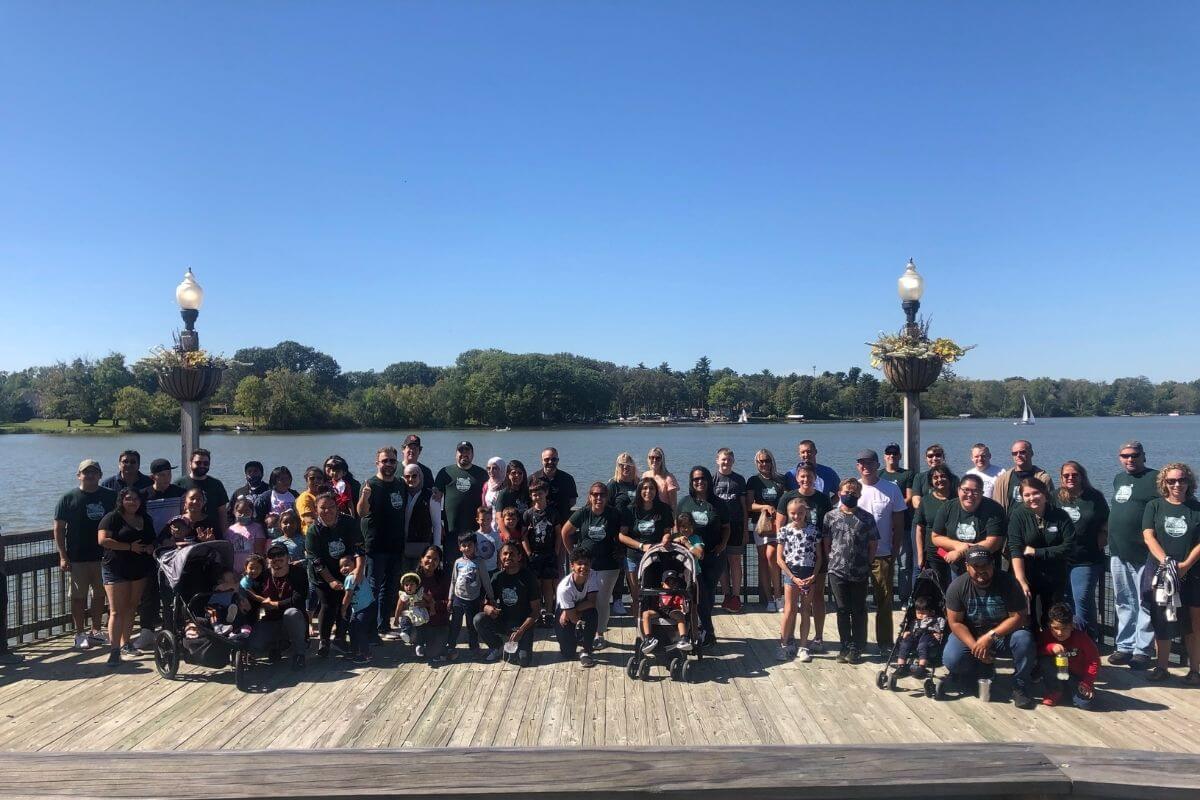 Industry: fintech
Location: Columbus
Open Jobs: software engineering
There are over 84 million underbanked individuals in the U.S. These are folks who don't have bank accounts or don't have access to traditional banking. That's about 25% of the population who are cash preferred. Meaning, they don't have a credit card. As society rapidly moves forward digitally, what happens to the people who don't have a credit card? Or even high-speed internet? They get left behind.
That is why T-CETRA is on a mission to bridge the digital divide.
"The underbanked have a very difficult time accessing the same products and services as their banked peers. This digital divide is creating 2 groups: the digital 'haves' and the digital 'have nots,'" said T-CETRA co-founder and CEO Abdul Akel.
Since its founding in 2007, T-CETRA has emerged as a leader in the prepaid wireless technology space, and continues to grow beyond. T-CETRA's payments platform, VIDAPAY, turns cash payments into cashless transactions. This technology has helped the Columbus tech company expand into transportation, government, healthcare and nonprofit verticals.
4. BrandXR
Industry: augmented reality
Location: Remote
Open Jobs: UI engineers, content
Founded in Ann Arbor and hiring remotely, BrandXR is a no-code augmented reality platform. Their technology is used by all kinds of organizations to teach, entertain, improve shopping experiences, or do research.
Recently, BrandXR teamed up with scientists at the University of California, Davis to launch an AR campaign on Instagram that highlights how climate change is affecting the snowpack at Lake Tahoe.
Last summer, BrandXR partnered with Electrifly to present the Detroit Augmented Reality Mural Festival.
5. GreenLancer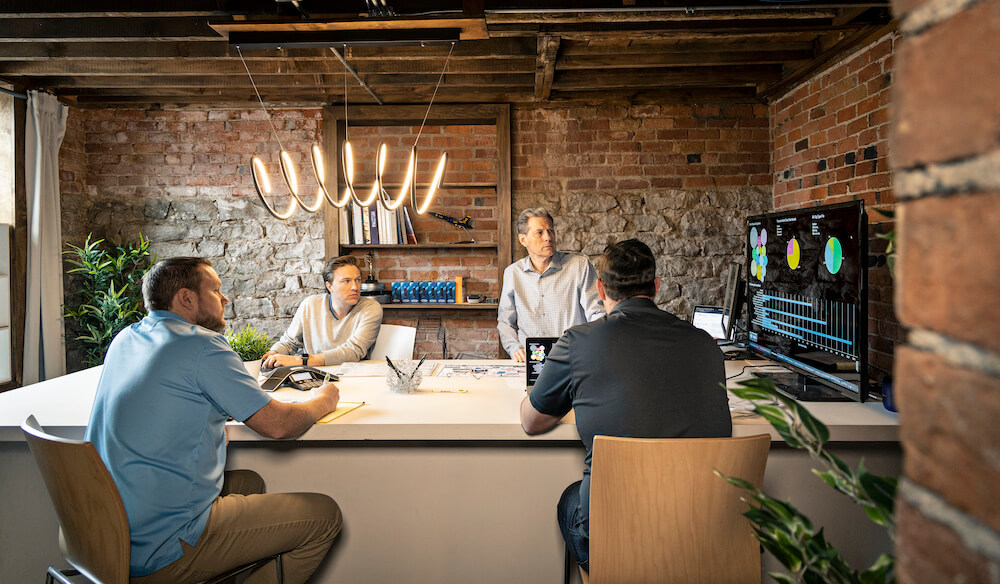 Industry: renewable energy
Location: Detroit, Remote
Open Jobs: account managers, sales, marketing
Founded in Detroit and hiring remotely, GreenLancer is an online project management platform that provides solar, telecom, and EV Charging Infrastructure design, permitting, and engineering solutions to solar installers, roofers, homebuilders, home improvement contractors, financiers, solar distributors, and telecom installers.
GreenLancer's mission essentially is to accelerate the adoption of renewable energies.
To date, GreenLancer has served more than 5,000 solar installers on over 150,000 projects, and deployed more than $1.8 billion in commercial and residential solar nationwide. And they are just getting started.
6. Provide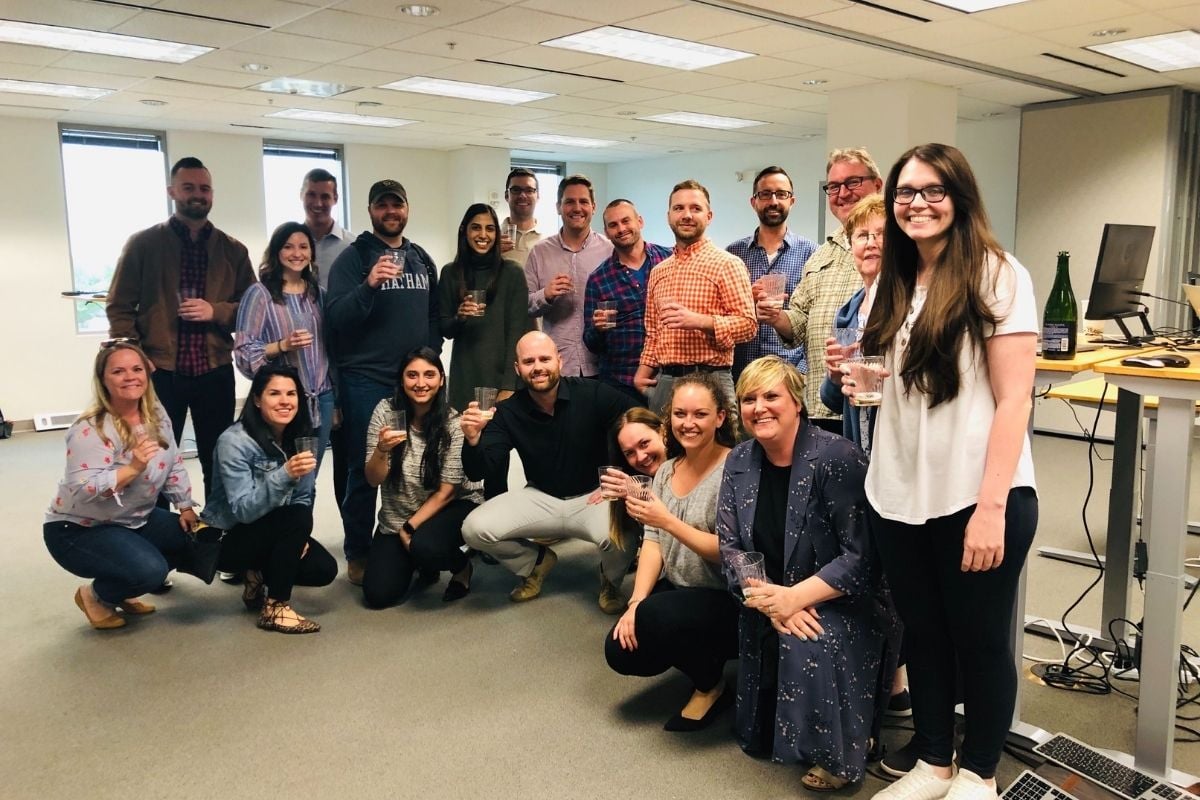 Industry: fintech
Location: Columbus, Remote
Open Jobs: software engineering, finance, customer success
Provide, a people-first fintech company, is a digital finance company built specifically for healthcare practice owners, primarily dentists and veterinarians. Its tech-enabled, streamlined financing helps aspiring practice owners start or buy a practice, and current owners expand, remodel, relocate, or refinance. It aims to help healthcare providers realize financial independence and improve the industry's standard of care.
For Provide, it's all about helping healthcare providers achieve their practice ownership dreams.
7. Trustpage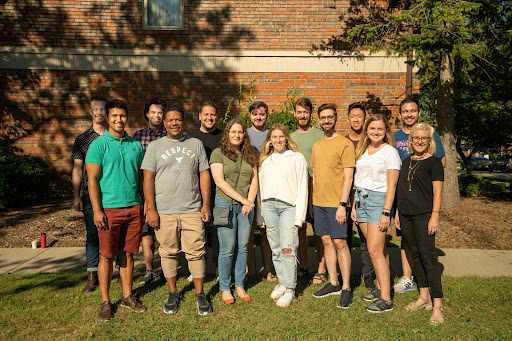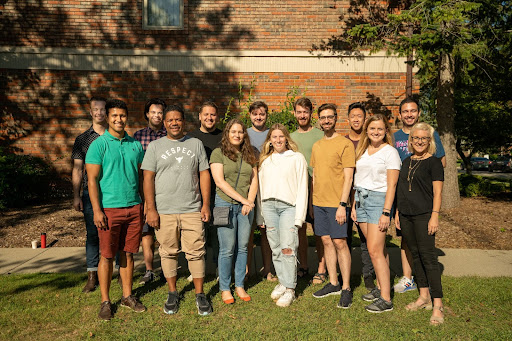 Industry: security
Location: Remote
Open Jobs: software engineering, marketing, product, sales
Founded in Detroit and hiring remotely, Trustpage is a rising startup on a mission to change the way the world looks at trust in software.
Almost all of the world's data passes through companies, and the software tools we rely on in our daily lives have become the biggest target for crime we've ever known. In fact, cybercrime is predicted to cost the world $10.5 trillion annually by 2025. Now it's more important than ever before that companies ensure they build safe, secure, and compliant software.
Trustpage has set out to help companies launch dynamic Trust Centers. This helps companies turn security from a hurdle into a competitive advantage by giving their prospects and customers a place to get their questions answered, securely request and share docs, and collaborate on full AI-assisted security reviews.
8. Red Ventures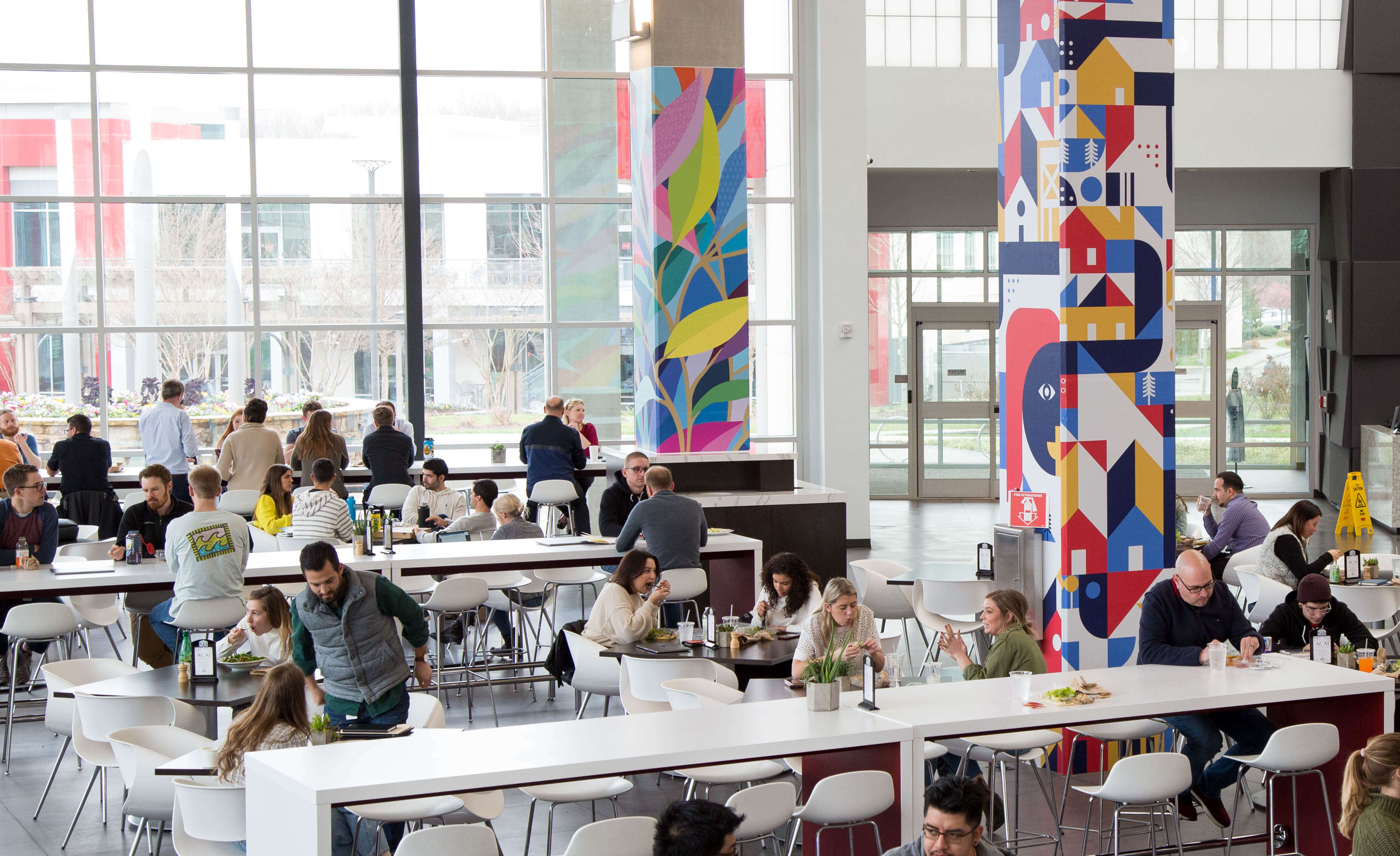 Industry: media
Location: Detroit, Charlotte Area, Detroit
Open Jobs: software engineering, product, marketing
Headquartered just south of Charlotte, NC with offices around the world, Red Ventures owns and operates more than 30 trusted brands, including Healthline, CNET, Bankrate, Lonely Planet, and Best Colleges. With over 4,500 employees and more readers than BuzzFeed or Vox, Red Ventures is the media giant you've never heard of helping people navigate life's tough decisions.
After the near-death experience of co-founder Ric Elias, Ric was determined to remake his life. He founded a pair of nonprofits that give opportunities to those in need: Golden Door Scholars, a college scholarship program for undocumented immigrants, and Road to Hire. His mission to do good carried over into his company, Red Ventures. And what Red Ventures does hinges on a basic premise: connecting with readers by providing trusted information relevant to their lives — whether that's helping them navigate buying a car, finding a doctor, or discovering new places to travel.
Looking for more purpose-driven startups? Join the Purpose Jobs community to easily apply to and be discovered by top mission-driven tech companies.