Working fully remote is not for everyone. Some people thrive in a collaborative, team environment, yet still enjoy some flexibility with occasionally working remotely.
Finding a hybrid company that still actually values flexibility can be challenging though. You might think they're just be spewing a philosophy of flexibility while still having a "9 to 5," "butts in the seat" kind of culture.
If you're looking for great companies that offer hybrid work, look no more. Here are 14 fantastic companies with hybrid working options — and the flexible culture to support it!
Want to stay up to date on the top purpose-driven companies and best work opportunities? Join the community to stay in the know and never miss your next best job.
Great Companies for Hybrid Working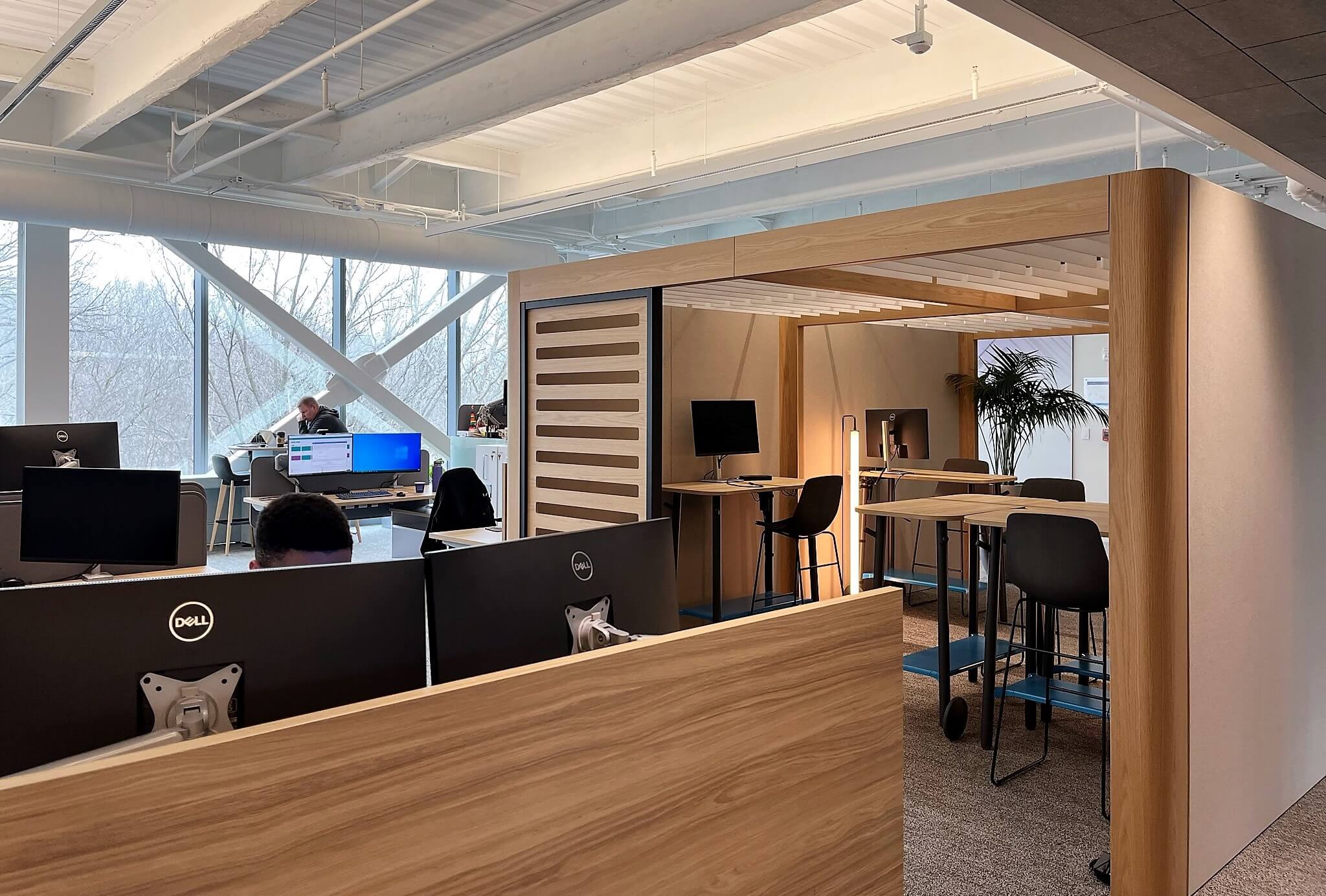 KLA
Office location: Ann Arbor
There's a reason people love coming into the KLA office in Ann Arbor. The $200-million, state-of-the-art campus is an amazing place to work. The KLA office will blow you away with its natural light, techy tree-house vibes, onsite gym, and flexible working options. Flexibility is key both at the office and outside of it. KLA has a hybrid policy and the number of days expected in the office varies by team. KLA is a major tech company that supports semiconductor manufacturing.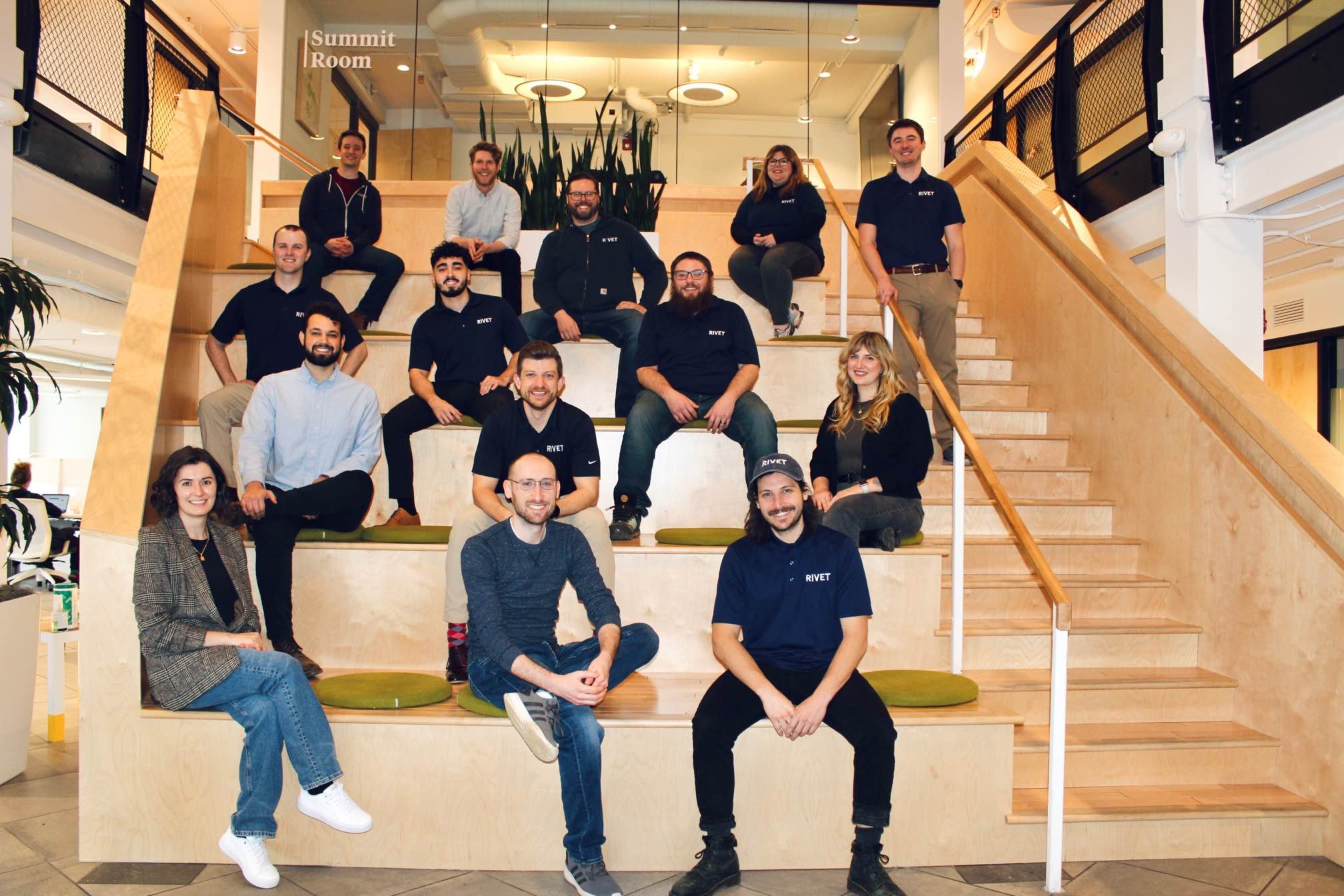 RIVET Work
Office location: Detroit
RIVET is building labor ops software for construction contractors, helping make construction an industry of choice for a new generation entering the workforce. RIVET currently works out of the Bamboo co-working space in Downtown Detroit. They occupy five offices there and love the the supportive, entreprenuerial environment at Bamboo. Not only do you get to know your RIVET team members, employees get to know so many other folks at Bamboo. You also have the opportunity to work from home a few days a weak, which helps prioritize work-life balance and autonomy.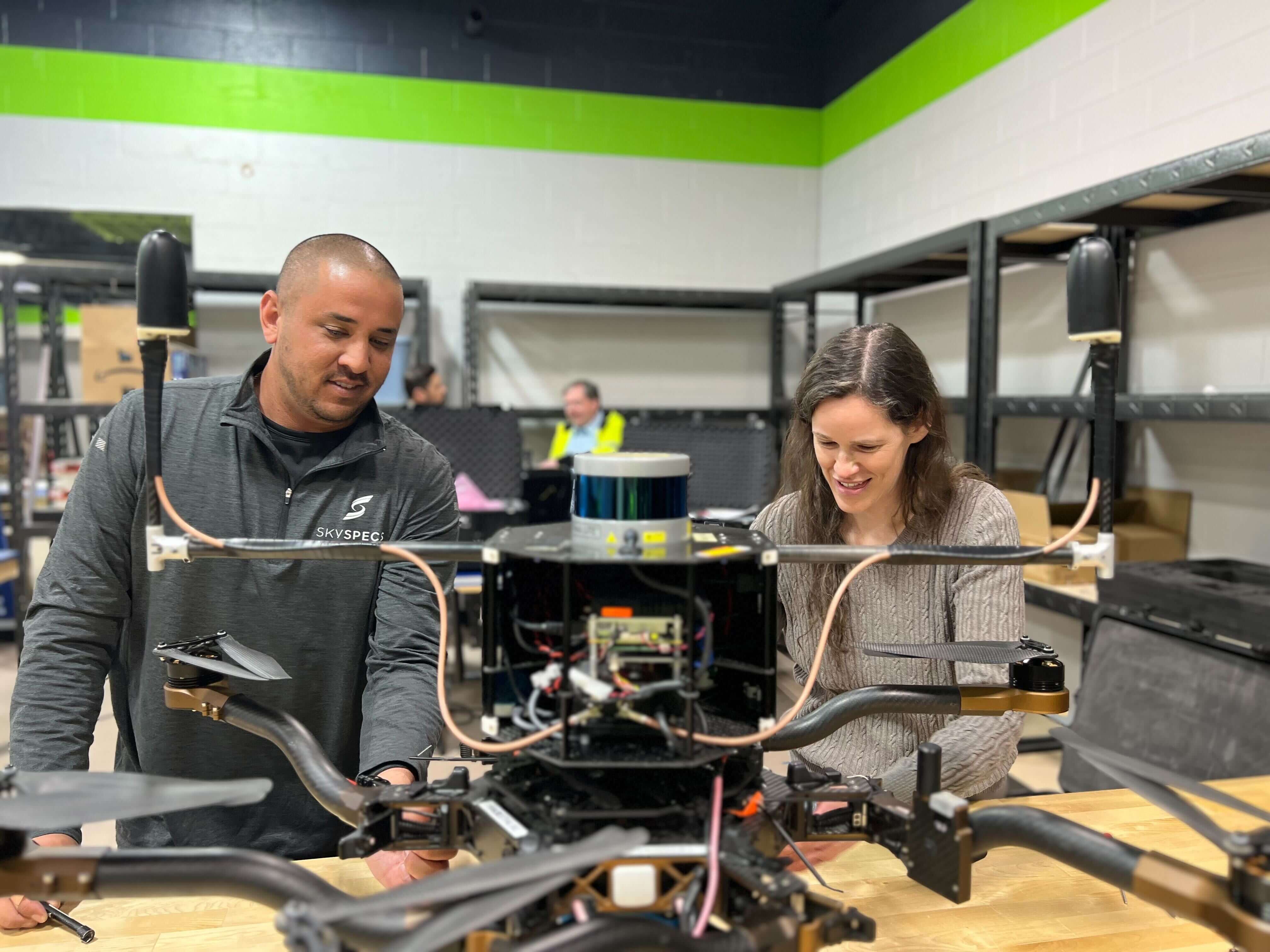 SkySpecs
Office location: Ann Arbor
SkySpecs is a global tech company helping co-create the future of renewable energy by simplifying renewable energy asset management; that way, fewer resources can do more for the planet. While some roles do require more in-office work due to their nature, SkySpecs also offers remote and hybrid options for people. With many benefits that support employee wellness, SkySpecs employees enjoy a flexible working environment and a great work-life balance. If you are coming into the office, they even offer commuter benefits, which can be used for things like ride-sharing, parking, and public transit.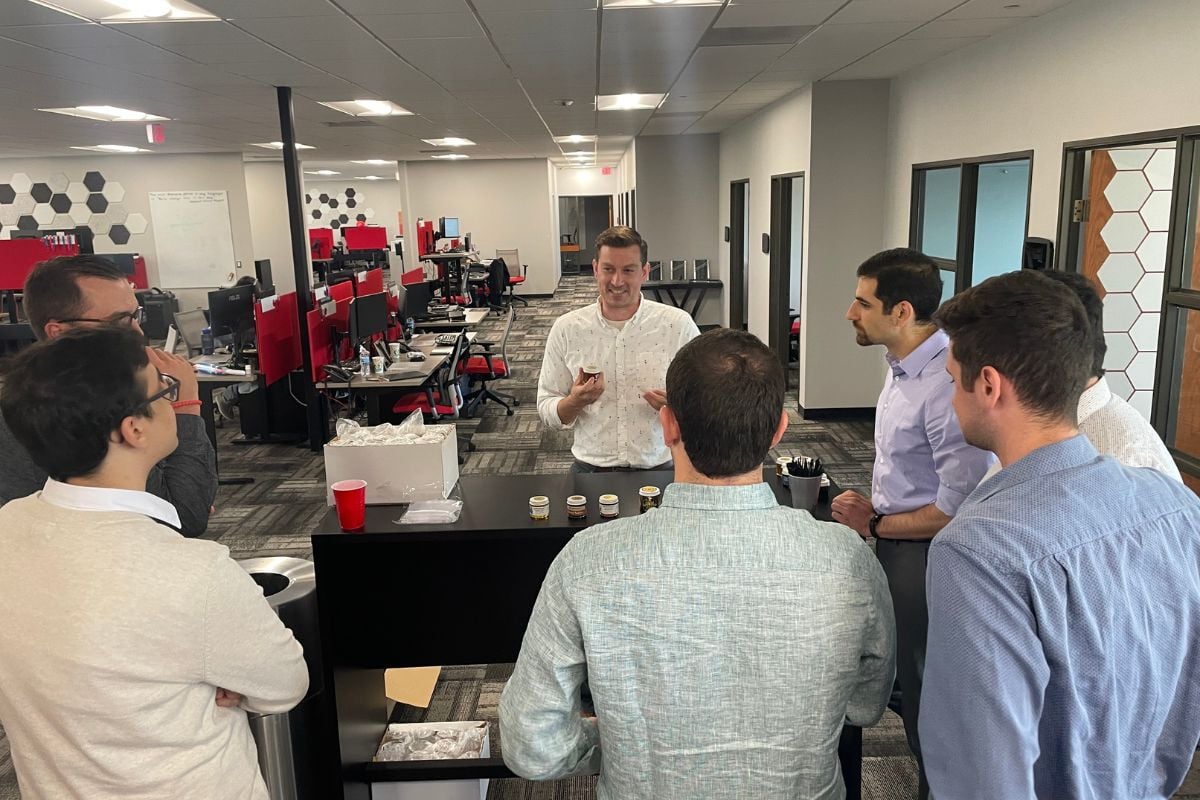 AccumTech
Office location: Ann Arbor
Located in Ann Arbor, AccumTech is an inclusive startup in the healthcare data space. They build custom technology for Blue Cross Blue Shield of Michigan, helping simplify the data exchange process for healthcare service providers. AccumTech employees love coming into the office, which is located on the Domino's Farms campus in Ann Arbor. And there's always something to do there: the team loves taking a break at the petting zoo, walking through the trails, or spending time on the putting green. With their current hybrid schedule, employees come into the office on Mondays and Wednesdays, All Hands days. From there, individual teams decide which days they want to come in. AccumTech also has "Core Hours" from 10am to 3:30pm. Everyone is expected to be fully available during this time. Outside of Core Hours, employees have flexibility on where and when they finish the remaining hours of the work day, which helps employees account for their priorities outside of work, whether that be an appointment, childcare, or other things that come up in life. This hybrid culture really helps AccumTech employees thrive inside (and outside) the office.
Veeva
Office location: Columbus
Veeva Systems is a large tech company whose cloud-based solutions support the global life sciences industry. Founded in Silicon Valley with a thriving office in Columbus, people at Veeva love to coming into the office. There's an onsite gym, great working spaces, a game room, and lunch is always provided.
Petram Analytics
Office location: Detroit
Petram Analytics is a data firm helping mid-sized businesses grow by leveraging proprietary data insights and best in class technology. As marketing and the technology used by marketer are constantly changing (hello, chat GPT), Petram helps brands get up to speed. With a flexible and supportive culture, Petram is also an awesome company for hybrid working. The team is based in Bamboo's downtown Detroit location, getting to experience the best of all the worlds: working remotely, working with a team, and getting to know others outside of the company but in the tech community.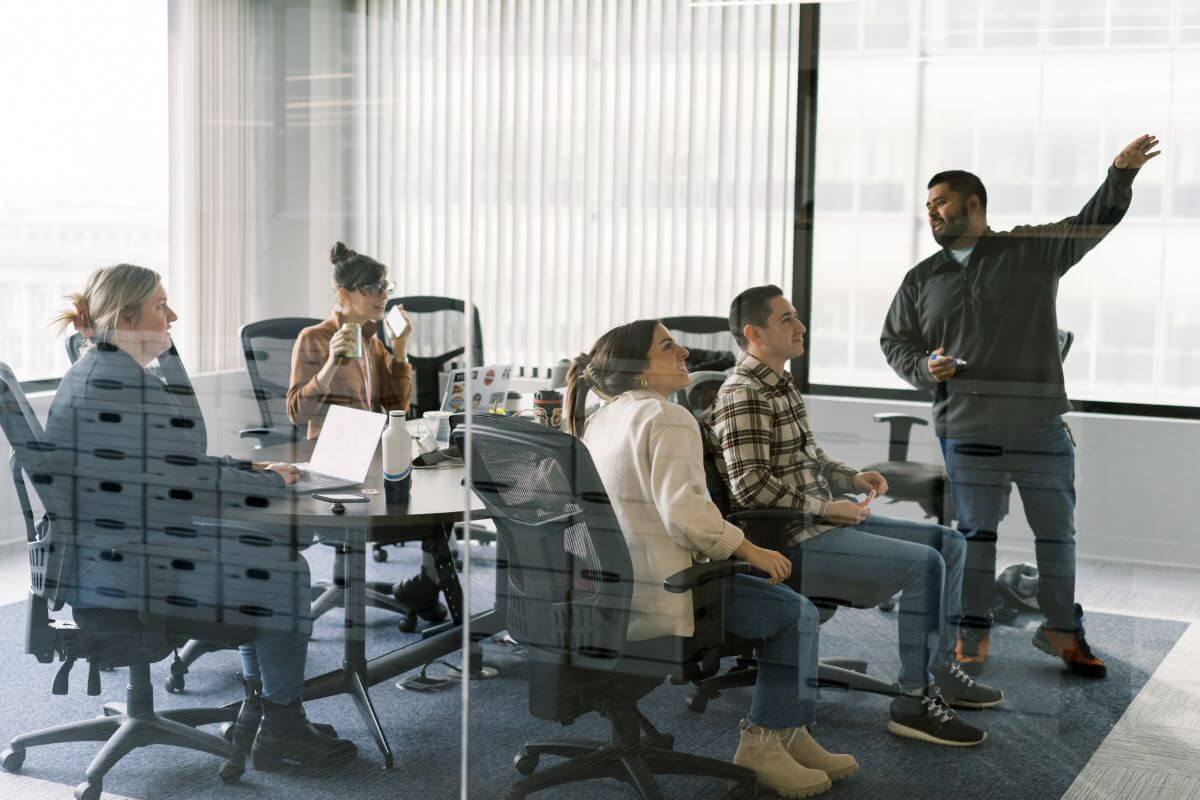 Upright
Office location: Cleveland
Upright (previously Fund That Flip) is a real estate fintech company helping people easily create wealth and improve their communities by investing in real estate. The team is made up of entrepreneurial, tech-loving, creative, and solution-focused innovators. They have a hybrid work environment in Cleveland, and the team genuinely enjoys coming into to work to collaborate with each other. If you want to get to know an Upright recruiter, check out Sara Bakken's advice for candidates.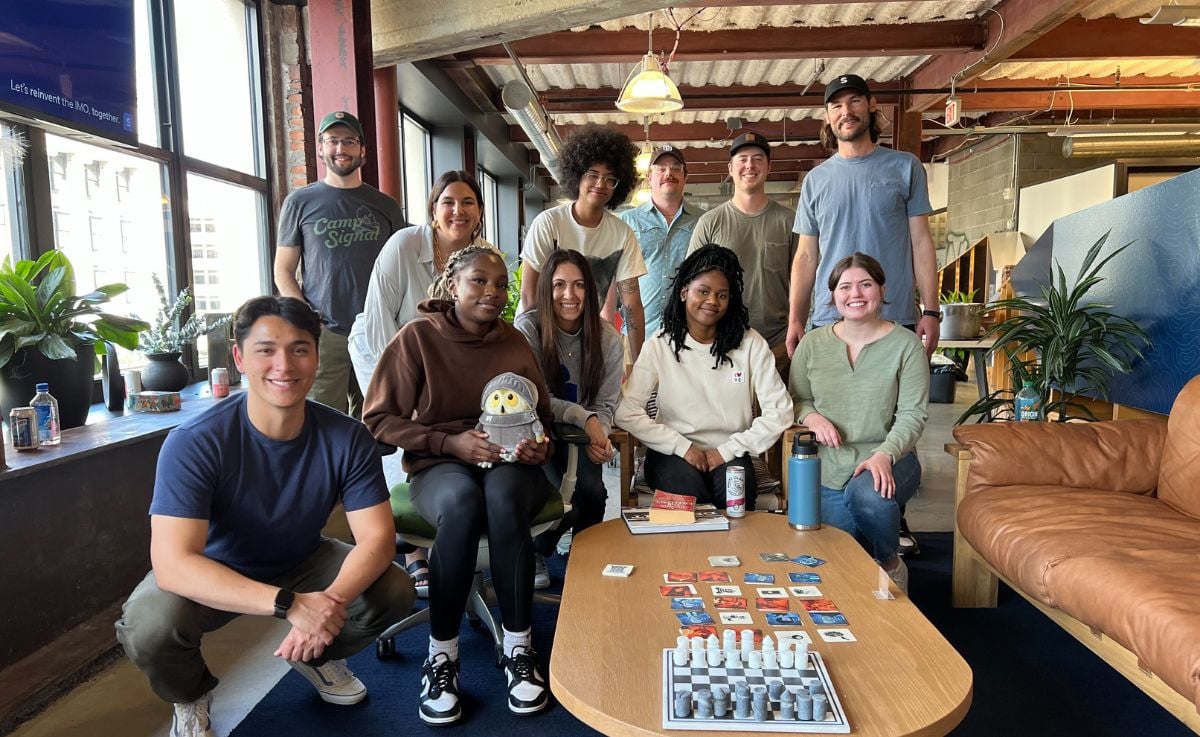 Signal Advisors
Office location: Detroit
Signal Advisors was founded to help top advisors become more successful and scale their business in ways that were not previously possible. By combining market-leading service and technology, they are reinventing the way top advisors do business. Signal is a remote-first company, but they have a great office downtown Detroit for anyone who wants to be more hybrid. They're always innovating, obsessed with finding a better way, and that means always working on creating the best possible work experience, too.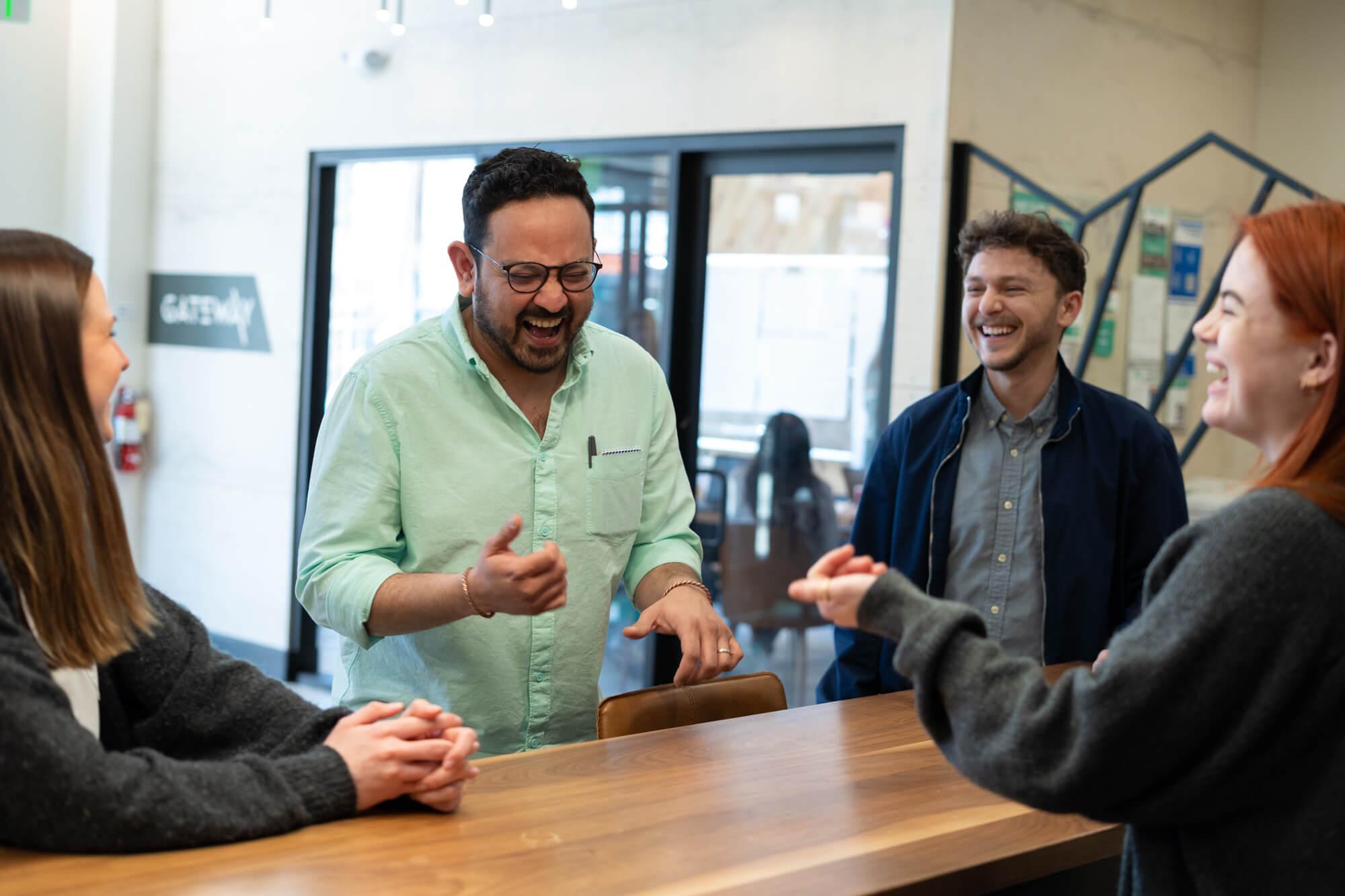 Dolr
Office location: Columbus
Dolr is a rising fintech startup on a mission to help people pay off their student loans through a community approach. Dolr has a simple set of values oriented around thoughtfulness, participation, and learning, creating an incredible environment where everyone at Dolr is driven by the same purpose and has room to grow as a team and as individuals. Dolr is remote-friendly with a culture of flexibility. They have asynchronous schedules to promote flexibility, and enjoy meeting up with each other in the office.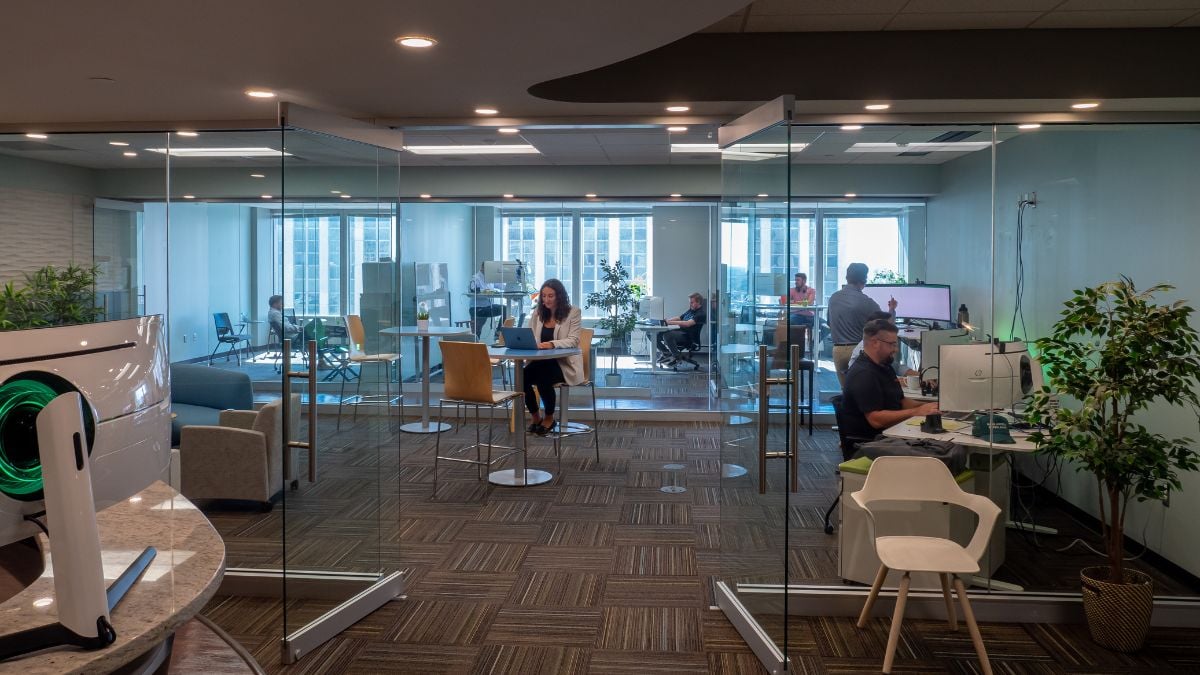 GreenLancer
Office location: Detroit
GreenLancer is the only online marketplace for solar installers to get standardized, quality permit drafting and engineering solutions with speed, reliability, and competitive pricing. The company upgraded from a coworking space to its own office Downtown Detroit, and the team enjoys coming in to collaborate. For GreenLancer, success starts with its team members, that means there's an emphasis on flexibility, autonomy, and making an impact — both in the office and remotely.
Lower
Office location: Columbus
Lower is a fintech company proudly founded and headquartered in Columbus, Ohio. They help people create and build wealth through better and lower mortgage rates. While employees can choose between hybrid, remote or in-person work, many choose to be hybrid because of the office perks like the Lower Lounge, with Ping Pong and games. The team also enjoys getting together for happy hours, Columbus Crew games, and other team bonding activities.
LeanTaaS
Office location: Santa Clara, Charlotte, and Boston
A provider of AI software that unlocks healthcare capacity, LeanTaaS uses a "flexibility-first" framework to attract and empower top talent across the US. LeanTaaS allows most employees to choose where they want to live and work — whether fully remote, in-office, or a hybrid approach. And LeanTaaS still makes sure to prioritize team meetups to develop relationships and goals and encourages employees who live near each other to meet in-person as well.
data.world
Office location: Austin
data.world's cloud-native data catalog makes it easy for everyone—not just the "data people"—to get clear, accurate, fast answers to any business question. A remote-first company, data.world wants to help their team work in the environment that allows them to be most productive. Their headquarters in Austin allow local employees to employ a hybrid model if they choose to, and they make sure to fly the full team in for a quarterly all-hands. Not in Austin? You can still work remotely and feel just as much a part of the team. And if you're in Austin and want to work remotely, you're not punished for not coming in.
RocketReach
Office location: New York, Seattle
RocketReach is a data and info-services platform powering companies' sales, recruitment, and marketing teams. The company is remote first and globally distributed, but still has some amazing office space for the folks who prefer to be hybrid. After all, no matter where you work, you're a part of the "One Rocket, One Crew." If you're curious about what it's like to work at RocketReach and have that hybrid flexibility, check out Julia Kimmel's episode of Finding Balance below. She talks about making time for herself before heading into the office.


Want companies like these sent straight to your inbox? Get our weekly newsletter to never miss out on your next big opportunity 👇