How and where we work have changed so much over the last two years, it's having a lasting impact on company structure. Job seekers demand flexibility when it comes to location, schedules and culture because the old way of working, well, wasn't really working.
In the Purpose Jobs community alone, there are so many companies with flexible working policies. They have remote options, flex time, and empathetic cultures so that you can really own how you work. Bonus — many of them are hiring!
13 Tech Companies With Great Flexibility
Signal Advisors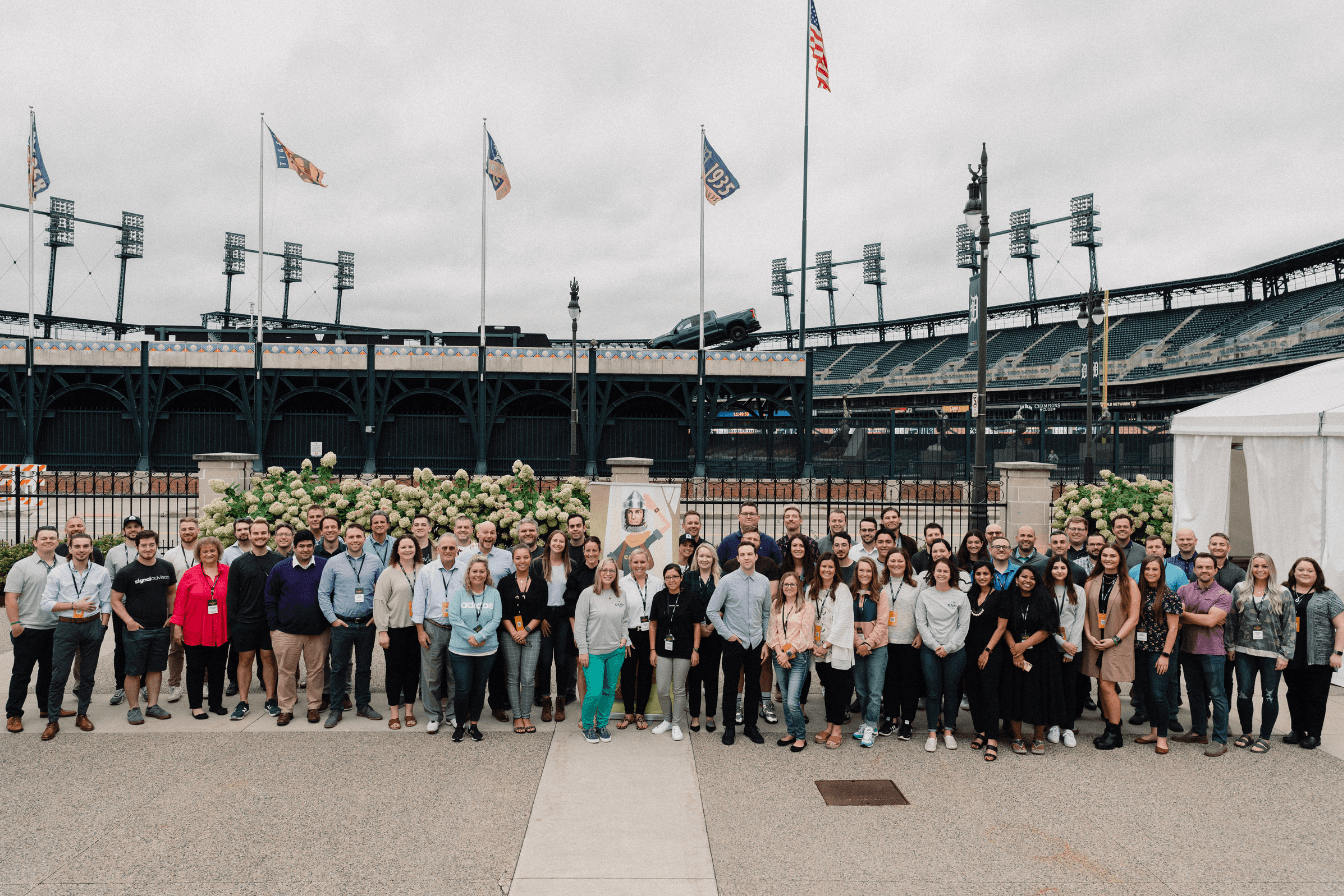 Signal Advisors, a platform that helps financial advisors manage their business, is a 100% remote-first company, and will always remain remote first. As a tech company with Summer Fridays, employees enjoy half-days on every other Friday from Memorial Day through Labor Day. Signal's headquarters is in Detroit but they have team members currently traveling to new locations throughout the US every month, and they encourage team members to work wherever they'd like. Signal now has team members in 27 states and counting!
Provide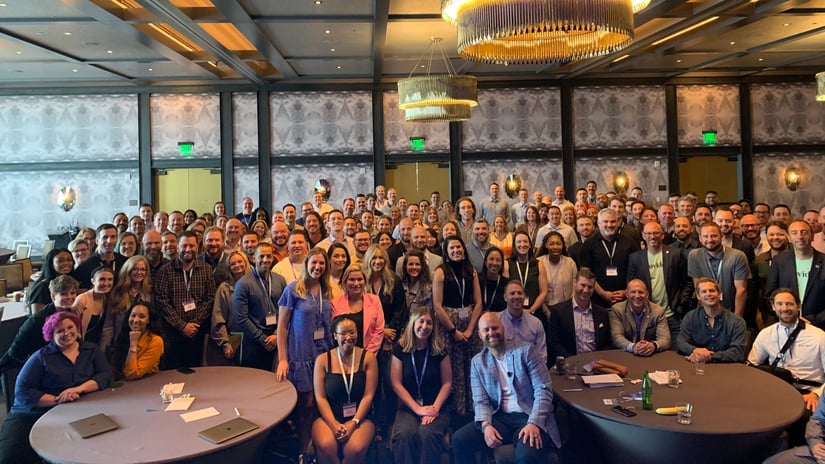 Provide, the people-first fintech company, empowers team members to build their work day around their lives and workloads. If you want to go to the gym at 10 a.m. or take a break to soak in the sun at 2 p.m., you're encouraged to do so. Similarly, if your role requires you to be available to customers at 8 p.m., you're not expected to also be online from 9 a.m. - 5 p.m.
About 60% of Provide's team members are full-time remote employees. When all COVID-19 restrictions are lifted, the rest of their team members can choose to work at one of their offices (in San Francisco, California, and Columbus, Ohio), work remotely, or a little bit of both!
When employees are working remotely, Provide encourages them to work where they are most productive – whether that's from their front porch, home office, or their coziest recliner. Additionally with their flexible vacation and sick leave, Provide team members are encouraged to take time off when they need it, for any purpose. And when team members are out of the office, that means completely offline – no checking email or Slack from the beach (or your couch if you're on a staycation).
SkySpecs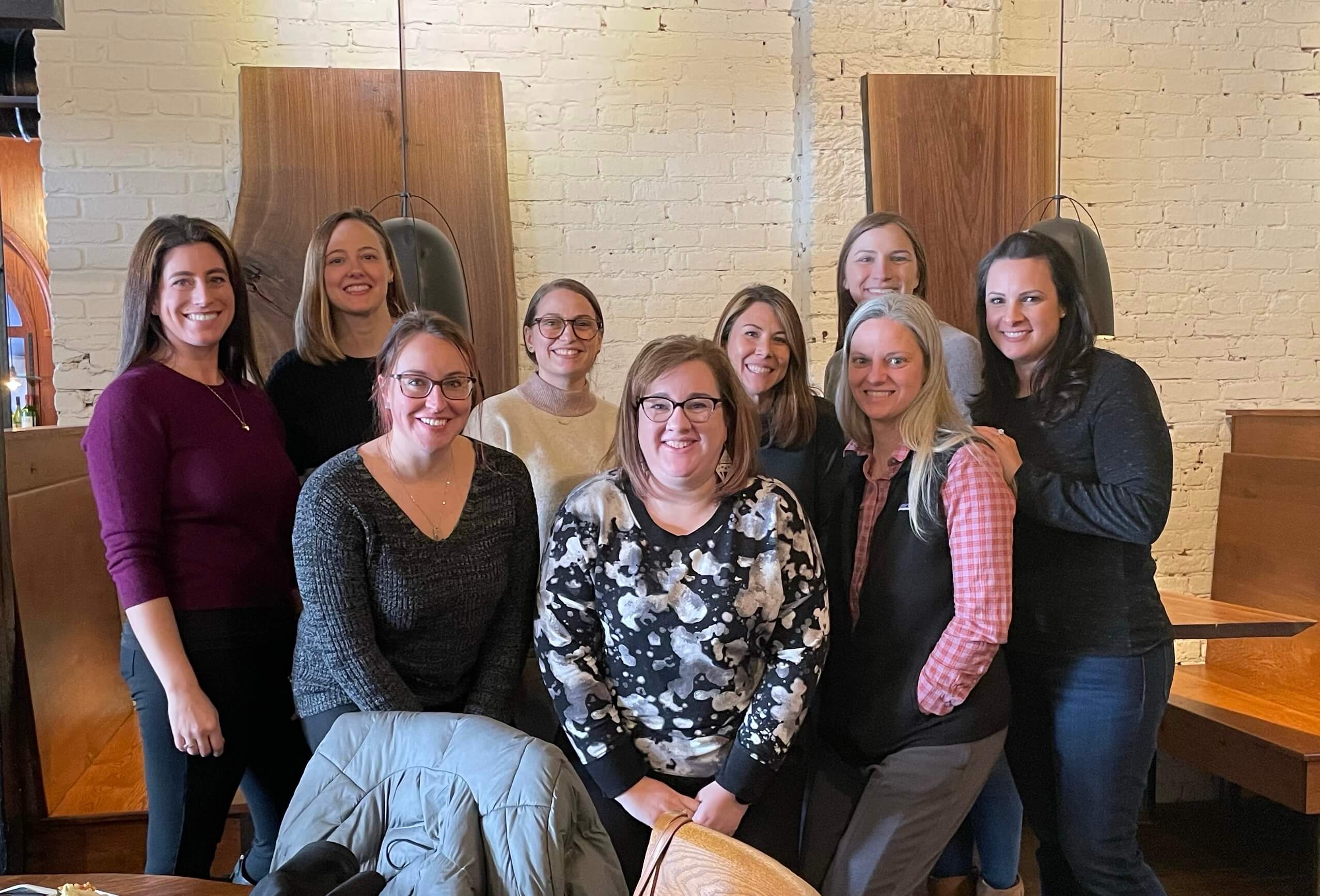 Based in Ann Arbor, SkySpecs is co-creating the future of renewable energy. The SkySpecs team loves their work, but they also know that vacations and time off are a valuable part of your life. They offer flexible work hours and vacation plans that give you the downtime you need, when you need it. Employees in North America enjoy unlimited PTO so they have the flexibility to the personal and sick time that they need to be at their best. SkySpecs also has offices located in Ann Arbor, Dublin, Athlone, Denmark, Hyderabad, and Amsterdam that are set up for co-working spaces when their employees want or need to see each other face to face. But they are staying true to focusing on being a remote-first company to allow employees to work from wherever they focus best.
Fund That Flip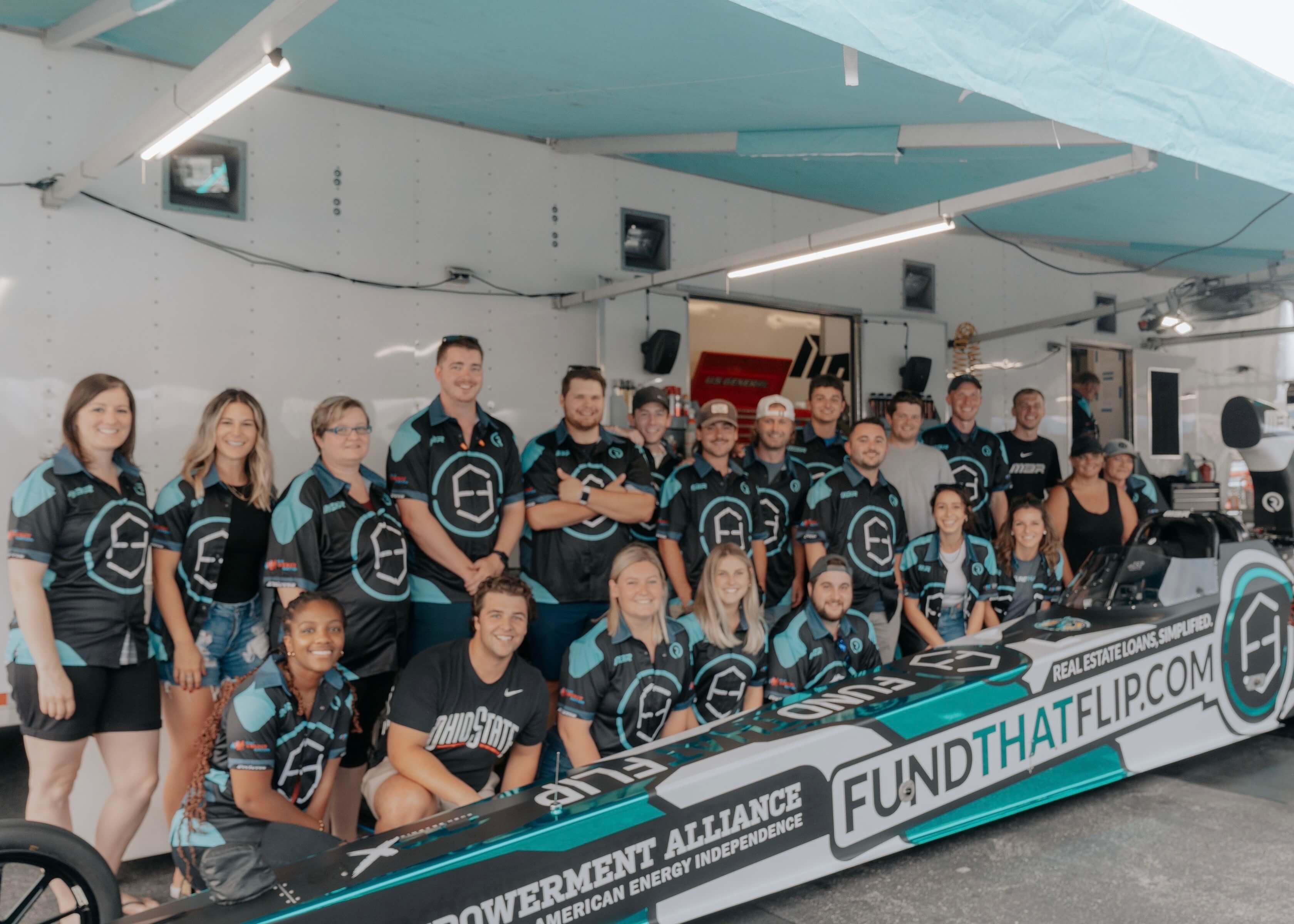 Fund That Flip (now known as Upright) is a fintech company that launched in 2014 out of frustration with the status quo of slow, unreliable capital and gate-keeping into real estate investment deals. While headquartered in Cleveland, Fund That Flip has a distributed team with some full-time remote employees around the globe, some hybrid in Cleveland with flexibility of in-office schedule. The company also has an unlimited PTO policy, so if you need to take time off for something, you can totally do that. They have other great benefits like their revamped parental leave policy and learning and development budget. Fund that Flip is always focused on maintaining culture as they grow and building a great place to work.
AdAdapted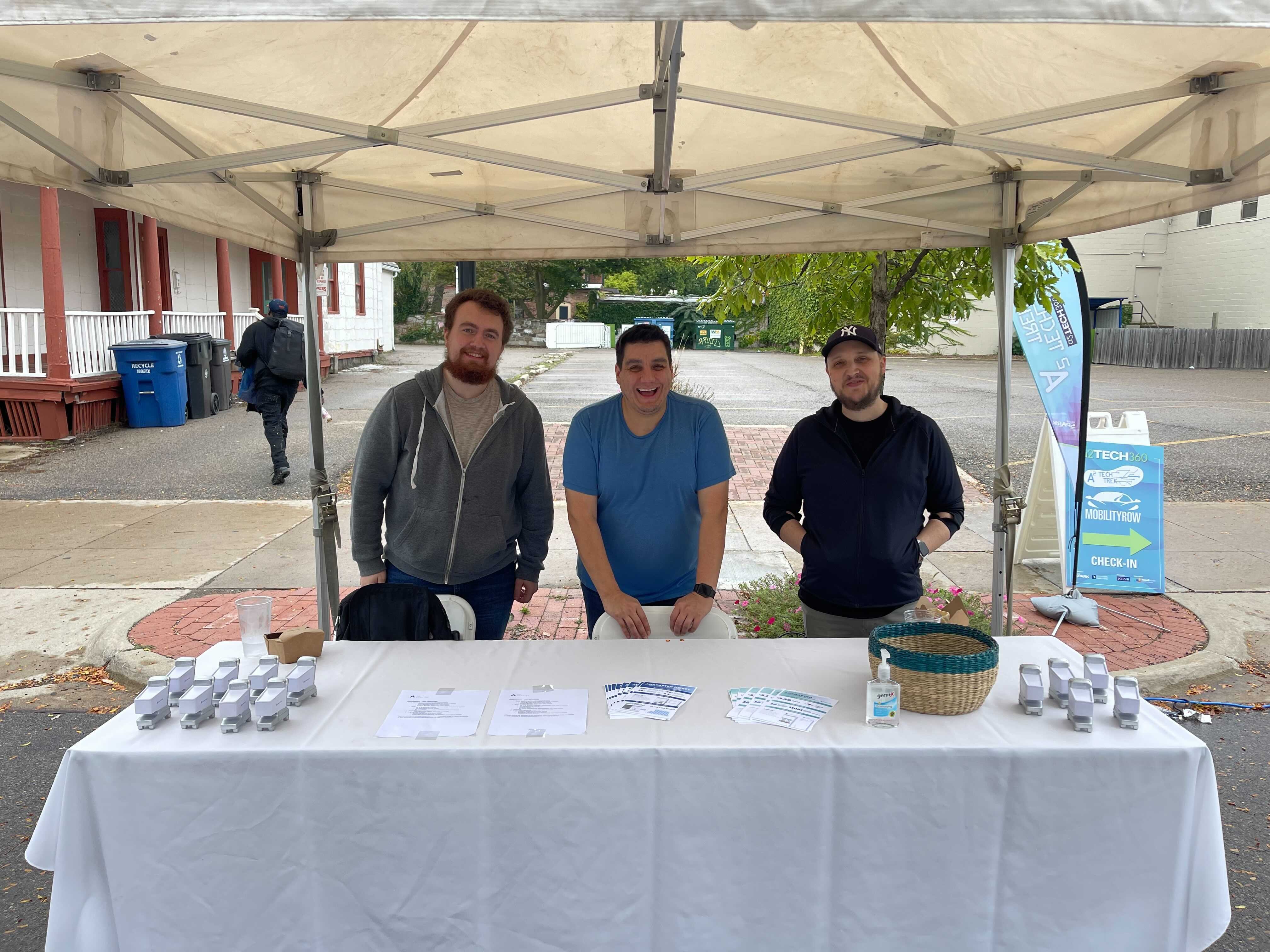 Based in Ann Arbor, AdAdapted is a marketing tech startup that helps CPG engage with their audience and get insight into how consumers interact with their ads. The company has a fast-paced culture that is based on working hard, but team members also enjoy quite a bit of flexibility. The team gets full accountability over their schedule and can create their own fluid pace between work and personal time. They also offer flex PTO as well.
Stansbury Weaver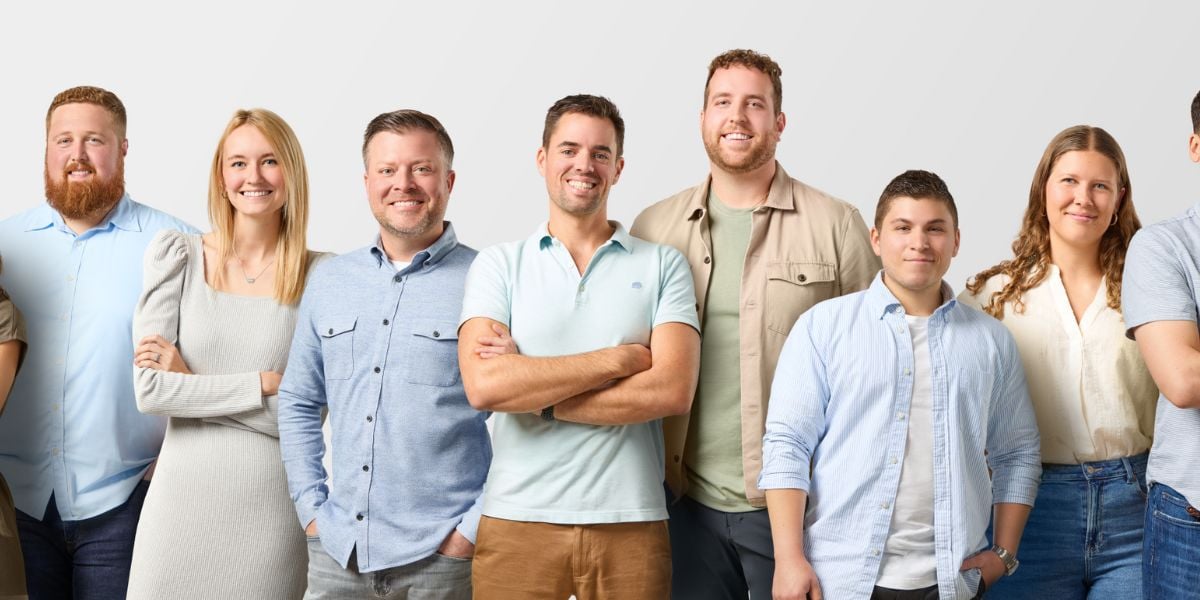 Stansbury Weaver is a new startup-focused — and startup-minded — law firm in Columbus that's killing the billable hour. They operate like a tech company which helps their employees enjoy more meaningful benefits like work-life balance and flexibility. Stansbury Weaver employees are able to work from the office or remotely from home or while traveling. They also offer unlimited PTO and do not require employees to start and end working at a certain time. This allows flexibility for employees with kiddos in the summer, or just to maintain a better work-life balance depending on what works best for each of their individual employees.
RocketReach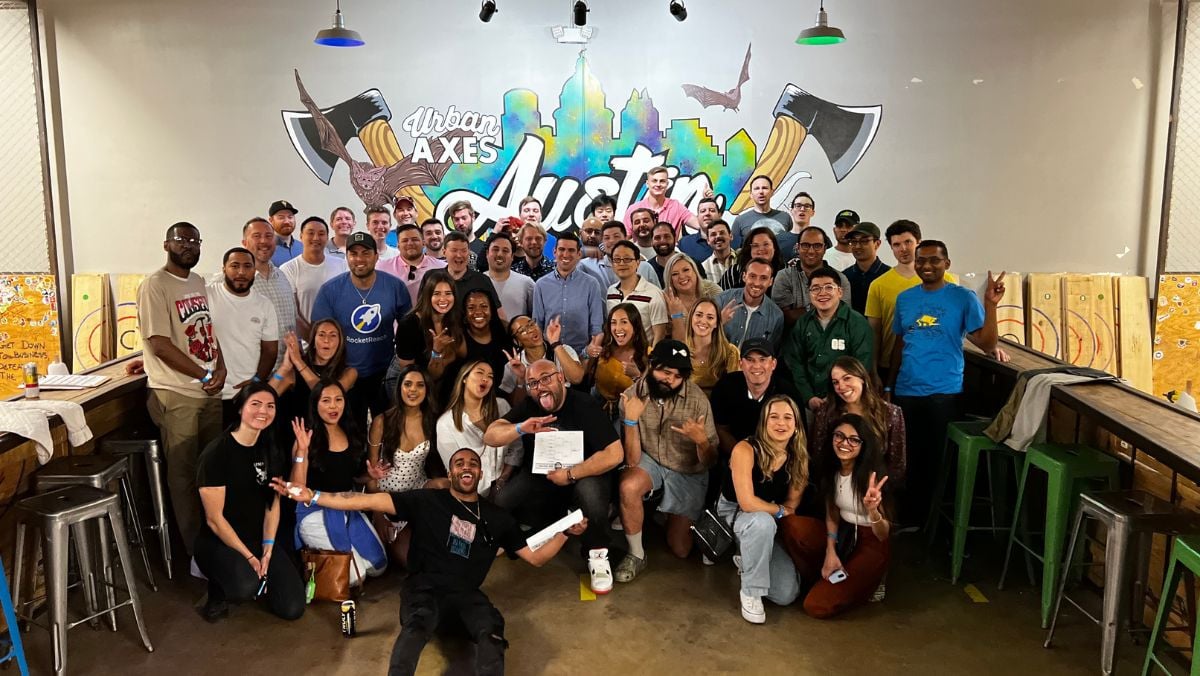 RocketReach is one of the largest business info-services platforms and the de-facto productivity solution for sales and recruitment teams at companies of all sizes, worldwide. They have a very distributed team across many cities as well as a big office in NYC where the largest concentration of their employees are located. RocketReach operates with a remote-first mentality and allows people to truly structure their day and schedules to accommodate their lives and families. The company also recently surveyed their team to understand how much they'd prefer to be in the office in NYC and reduced the number of days they expect people to be in. Overall, they believe that flexibility and work-life balance are incredibly important to set the team up for success and productivity.
Hush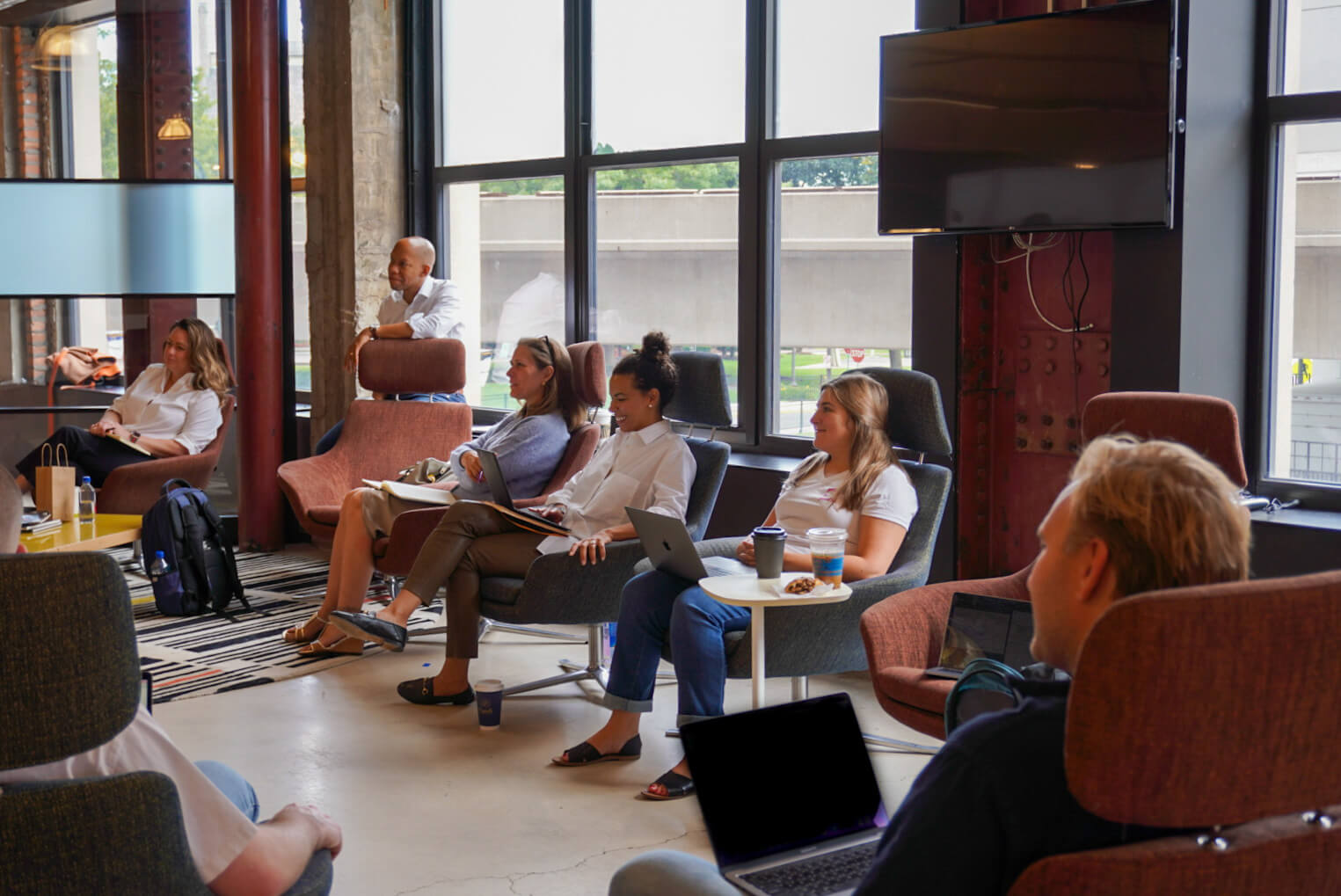 Hush is the always-on, always-learning comprehensive service that makes digital privacy as attainable as an Uber. They recently raised $4 million and, and as they grow, Hush remains committed to hiring great talent in Michigan whenever they can, but most of their employees (whether based in MI or elsewhere) work remotely. The company has a great culture that places the focus on managing outcomes and performance, rather than hours worked. That means they focus on what someone achieves rather than when they do it, which allows employees to balance their personal and work obligations and manage their workload in a way that makes sense for them.
This isn't just something the company says. They actually practice it. A Hush team member recently got married and took his honeymoon in Europe. Rather than returning to the US immediately, he stayed in Italy and worked there for a good portion of the summer. They believe that if they hire great people, set clear objectives, give trust and autonomy to get the job done and hire/develop strong leaders, then they don't need to manage when or how someone works. This inherent trust and flexibility is a big part of what makes working at Hush so great.
Root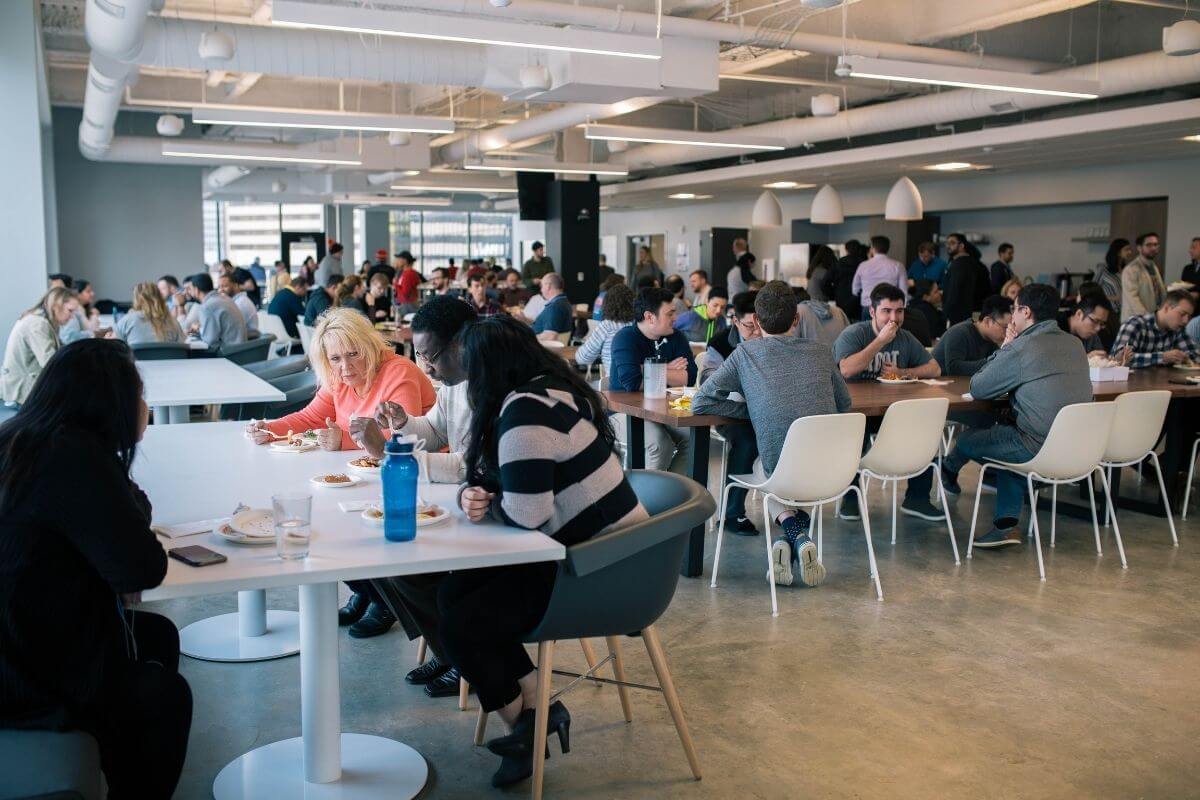 Root is the Columbus-based insurtech company helping people get fair rates based on how they drive. At Root, they have a Work Where it Works Best culture. The team has learned that, regardless of location, everyone can still collaborate effectively, push boundaries, and get shit done. So they empower their people through choice—giving them the flexibility to work where they feel their most productive selves. No matter where you decide to take your laptop, Root will meet you there.
Autobooks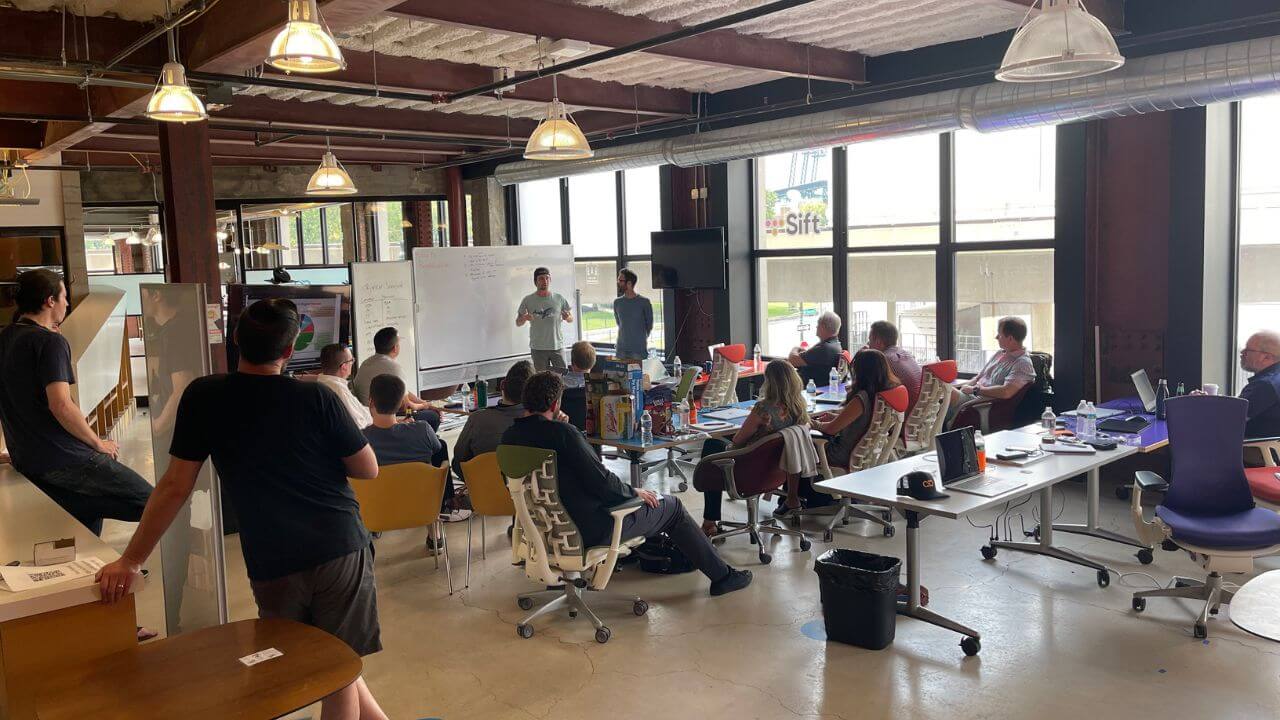 Autobooks, the Detroit-based fintech startup helping small businesses access better banking tools, is growingly quickly after its $50 million fundraise. It's a fast-paced company that still enjoys a lot of flexibility and work-life balance. This past August, Autobooks announced their new Hybrid Workplace Practices. Tying closely with the move to their new downtown Detroit Headquarters, Autobooks' goal is to utilize their new space to build collaboration and intentional interactions that will support our growth while continuing to provide maximum flexibility to their employees.
All people leaders at Autobooks are expected to be in the office 3 or more days per week. All non-leader team members are asked to be in office if they are within a 60-mile radius of an office one day per week. To make sure employees have the most flexibility, they are not mandating which day/days – that is up to the individual.
It's also up to the team leaders to own their team interactions to make the trip to the office meaningful for their teams by holding team meetings, learnings, lunches, and other coordinated events to maximize collaboration and team building. In other words, Autobooks is focused on working from home for "heads down" type of work and using in office time for innovation and collaboration.
KLA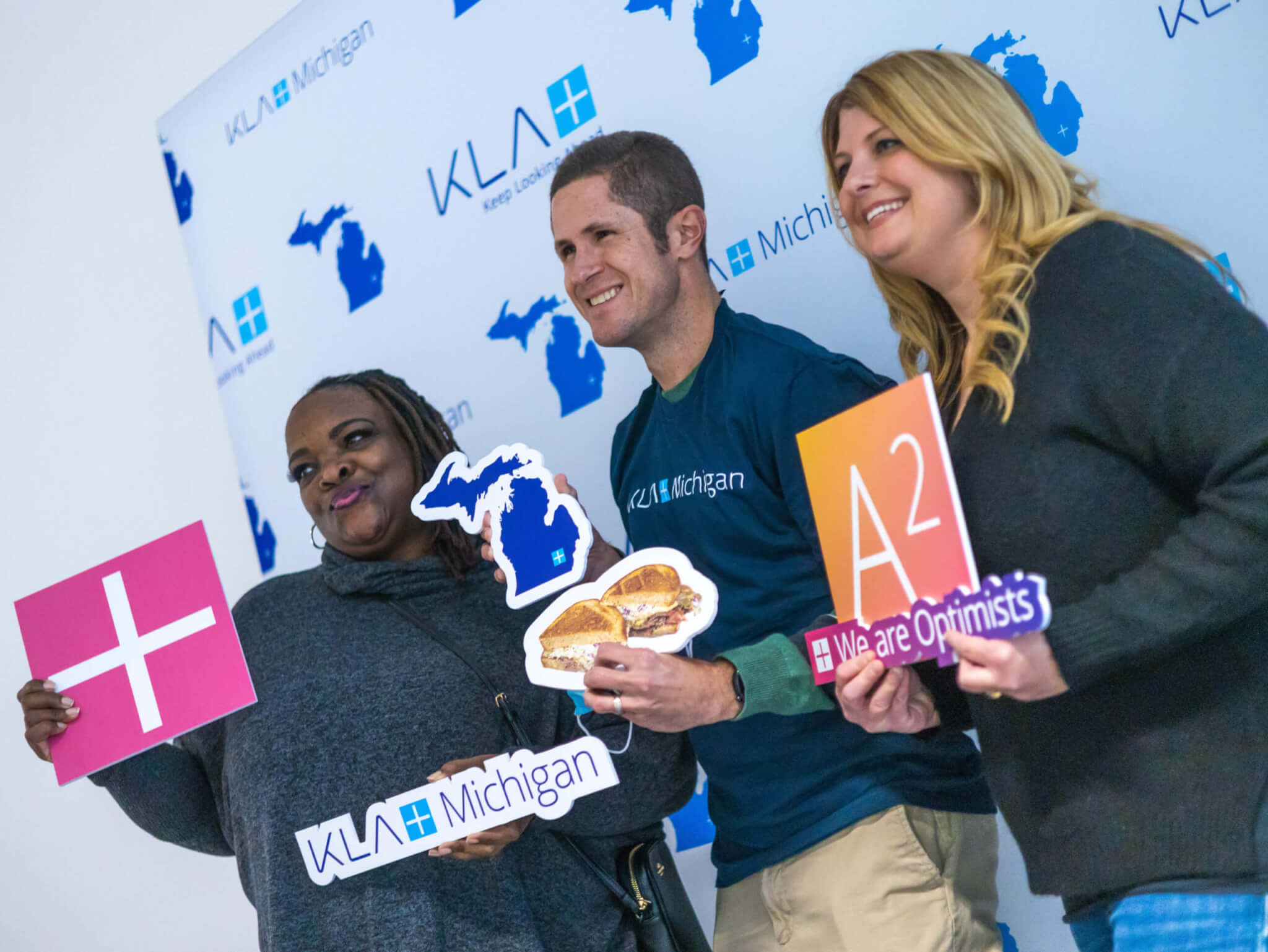 KLA is a global tech company with a Center for AI in Ann Arbor that's addressing the chip shortage. KLA has a startup mindset with the established benefits and security of a tech company with decades of success under its belt. The company recognizes that employee roles vary widely in terms of their need to be on site. They have different requirements and designations depending on the role. KAL's ultramodern campus in Ann Arbor is incorporated into a natural woodland that offers work space designed for collaboration and team interaction. It also allows a variety of options (like walking breaks outside) depending on the way you work best.
AccumTech
AccumTech is an Ann Arbor tech company simplifying the process of data exchange so healthcare service providers can focus on providing an exceptional member experience without worrying about the accuracy of their cost-share claims totals. They are building a company that practices flexibility with their 9/81 schedule. Employees work nine 9-hour days in a row and are rewarded with every other Friday off — hello 3-day weekend! To make sure everyone is on the same page, they have core hours from 10am to 3:30pm, a time when everyone needs to be available. The team is free to make up the rest of their day whenever and wherever they choose.
As for location, AccumTech requires two to three days in the office depending on your role. They have one team day, one all-hands day, and one leadership day. The other days team members are able to work at home or in the office if they choose. They also have an open PTO policy: take a day when you need to recharge!
LeanTaas
LeanTaaS, a startup helping maximize healthcare capacity with AI and prescriptive analytics, offers a flexibility-first model. This means the majority of their employees, with the exception of those whose functions are onsite, are empowered to decide where they would like to work—a big difference from companies that are simply introducing variations on a hybrid approach. Employees can choose the schedule and location that works best for them. Options include remaining entirely remote, returning to a physical office setting at either of our locations (Santa Clara, CA and Charlotte, NC), or some combination of both for those who would like it. This is a long-term promise from leadership.