2022 was a rollercoaster of a year for the startup world. There were significant layoffs, closures, and a ton of growth and funding for the lucky ones. So let's look forward with a fresh perspective and exciting startups to watch as they continue to have a big impact on the Midwest and beyond.
Jump to small startups (less than 100 employees)
Jump to mid-sized tech companies (100-1000 employees)
Jump to large tech companies (1000+ employees)
Top Remote Startups to Watch: Small Startups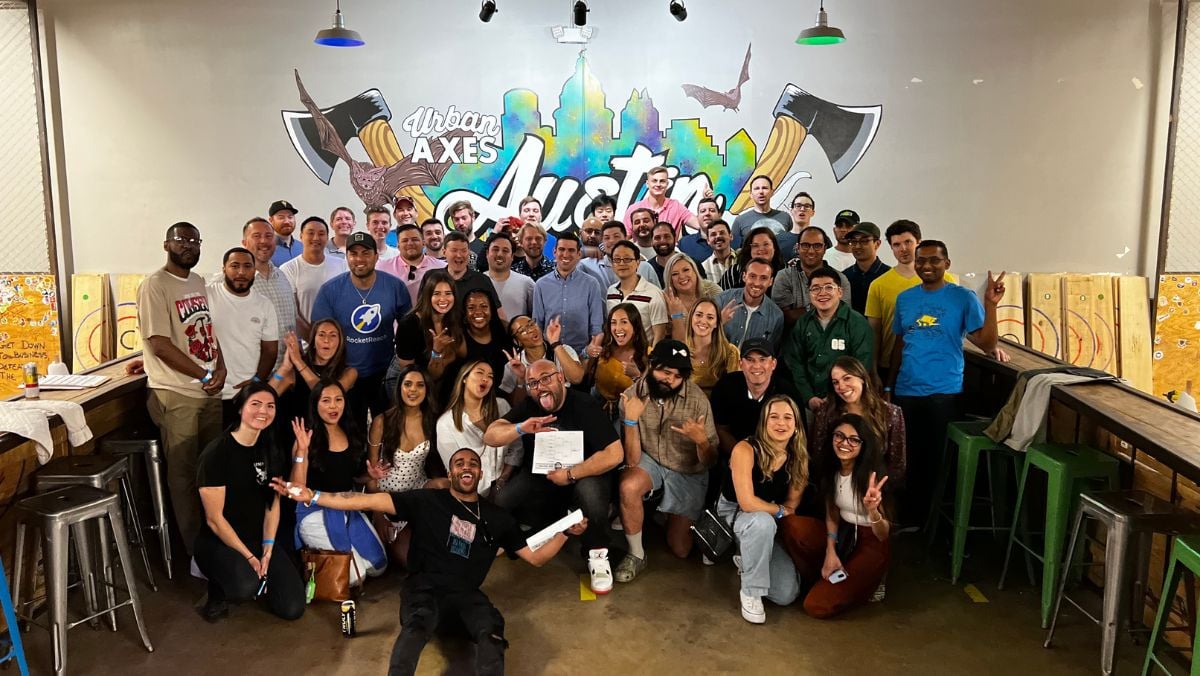 Top remote startup: RocketReach
RocketReach
RocketReach is a rare and unique startup in high-growth mode, already highly profitable, with a small team where you can make a gigantic impact. Started in 2016, the company was bootstrapped by its founders, focused on building a great product. RocketReach's list of high-profile customers (Google, Disney, and Microsoft to name a few) is booming and only continues to grow.

Spark This Day
Spark This Day is the Future of Work resource that provides employers with undiscovered real-time data and AI-enabled coaching. Their app engages employees in customized wellness experiences directly correlated with the 5 stages of burnout, an indicator of their well-being. Engagement on our app provides HR professionals with more accurate and real-time data about their staff versus expensive and time-consuming surveys. Spark This Day has been accepted into the Get Sh$t Done Accelerator, the 1871 Incubator in Chicago, the Silicon Valley Bank x Luminary Fellowship, and named a She Boss Talk #4 Pitch Contest Winner.
Deepgram
Deepgram is an AI Speech Platform that provides developers with a simple-to-use Speech-to-Text API. They just closed a funding round of $47M which brings the total funding of Deepgram to $86M.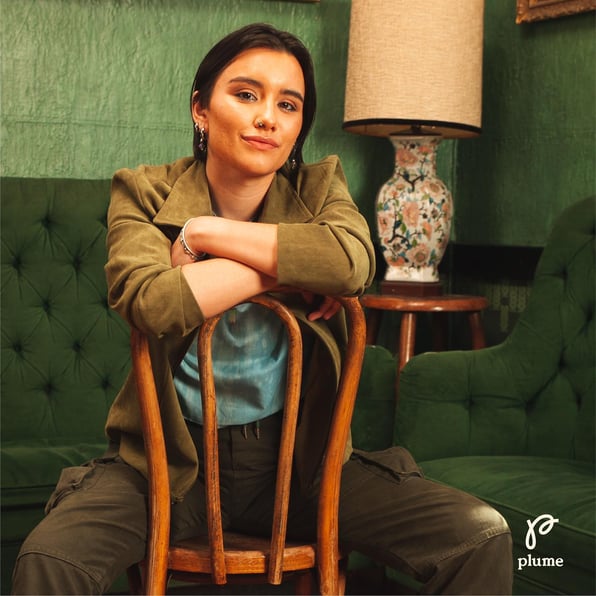 Top Startup to Watch: Plume
Plume
Plume is a health tech company for the transgender community. The company focuses on radically increasing access to care, medication, and products for the trans community, supporting a bold, authentic, healthy lifestyle. Its vision is to make gender-affirming care available to anyone until it transforms healthcare for every trans life. To date, Plume has raised $38M in funding and continues to see interest from the LGBTQ+ community and beyond.
Frame Fertility
Frame Fertility offers the first and only evidence-based, holistic platform for the early identification of fertility risk and care navigation. Developed with clinical experts, Frame Fertility's approach alleviates a downstream and often costly fertility crisis for patients, employers, and providers. Frame Fertility closed its last funding round in the spring of 2022 from a Pre-Seed round, totaling its funding at $2.8M.
ConnexPay
ConnexPay transforms payment acceptance and issuance for travel and e-commerce providers who act as intermediaries. By offering clients a revolutionary way to minimize risks and reduce credit and debit card acceptance costs through linked real-time payments issued to suppliers, ConnexPay's clients avoid the need for large lines of credit or personal guarantees. At the end of 2022, ConnexPay raised $110M for technical enhancements.
Keyplay
Keyplay, founded in 2022, is a software company that focuses on account research to help B2B teams cut waste and improve sales confidence. Their $3M seed funding was led by Mark Sugarman at MHS capital, which was an early investor at Outreach.
Time by Ping
Time by Ping is an AI company that automates time and billing for professional services, starting with enterprise law firms. Its time automation software leverages AI to empower knowledge workers with new insight into how they spend their time so they can use it with intention. Today, leading professional services firms are shifting the timekeeping paradigm with time automation, eliminating the burden of manual approaches, lifting revenue, and advancing the future of work. They raised $36.5M in funding in early 2022, which triples their total revenue overall.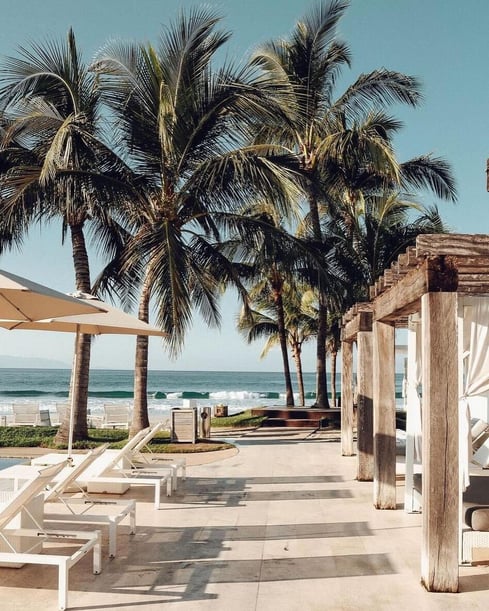 Top Startup to Watch: Resort Pass
Resort Pass
ResortPass offers day access to luxury hotel amenities, partnering with more than 900 hotels and resorts including Ritz-Carlton, Four Seasons, Westin, and Fairmont, providing them with a new revenue stream through day guests. Since being founded in 2016, they've connected over 1.6 million locals and visitors alike to resort amenities. At the end of 2022, ResortPass raised $26M in celebrity-backed funding to bring their total funding to $37.7M.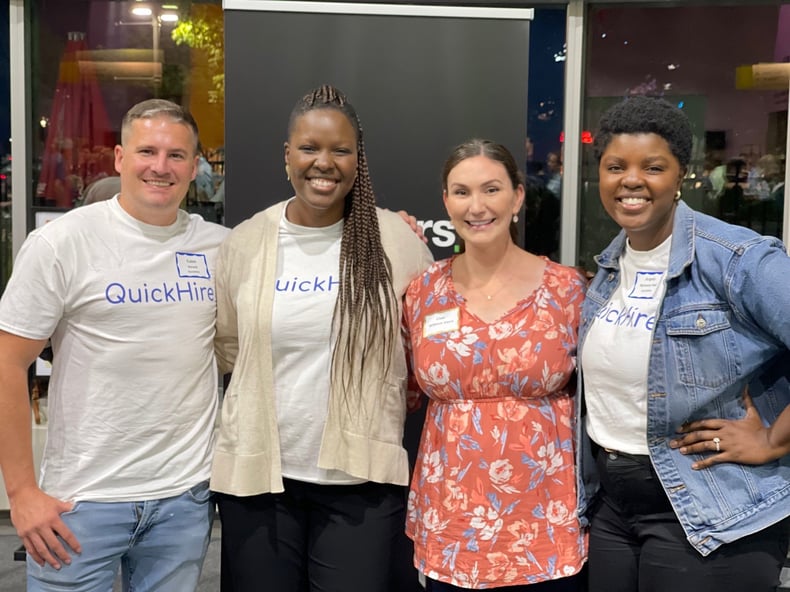 Top Startup to Watch: WorkTorch
WorkTorch
WorkTorch is a career discovery platform for the service economy workforce that partners with job seekers to find career fulfillment by finding the right job and advancement opportunities. This unique approach helps them provide a better engaged and aligned talent pool for employers. WorkTorch recently closed funding of $2.2M to help expand its reach.
Soundstripe
Soundstripe is a provider of unlimited, royalty-free music, stock video, and sound effects for use in videos, podcasts, and other media projects. It is driven by a unique subscription model that lets content creators pay a fee for usage of all the media in Soundstripe's catalog, with a la carte licenses also available. This approach has led to over 6 million licenses being issued for tens of thousands of customers in over 140 countries since Soundstripe's inception in 2016.
Top Remote Startups to Watch: Mid-Sized Startups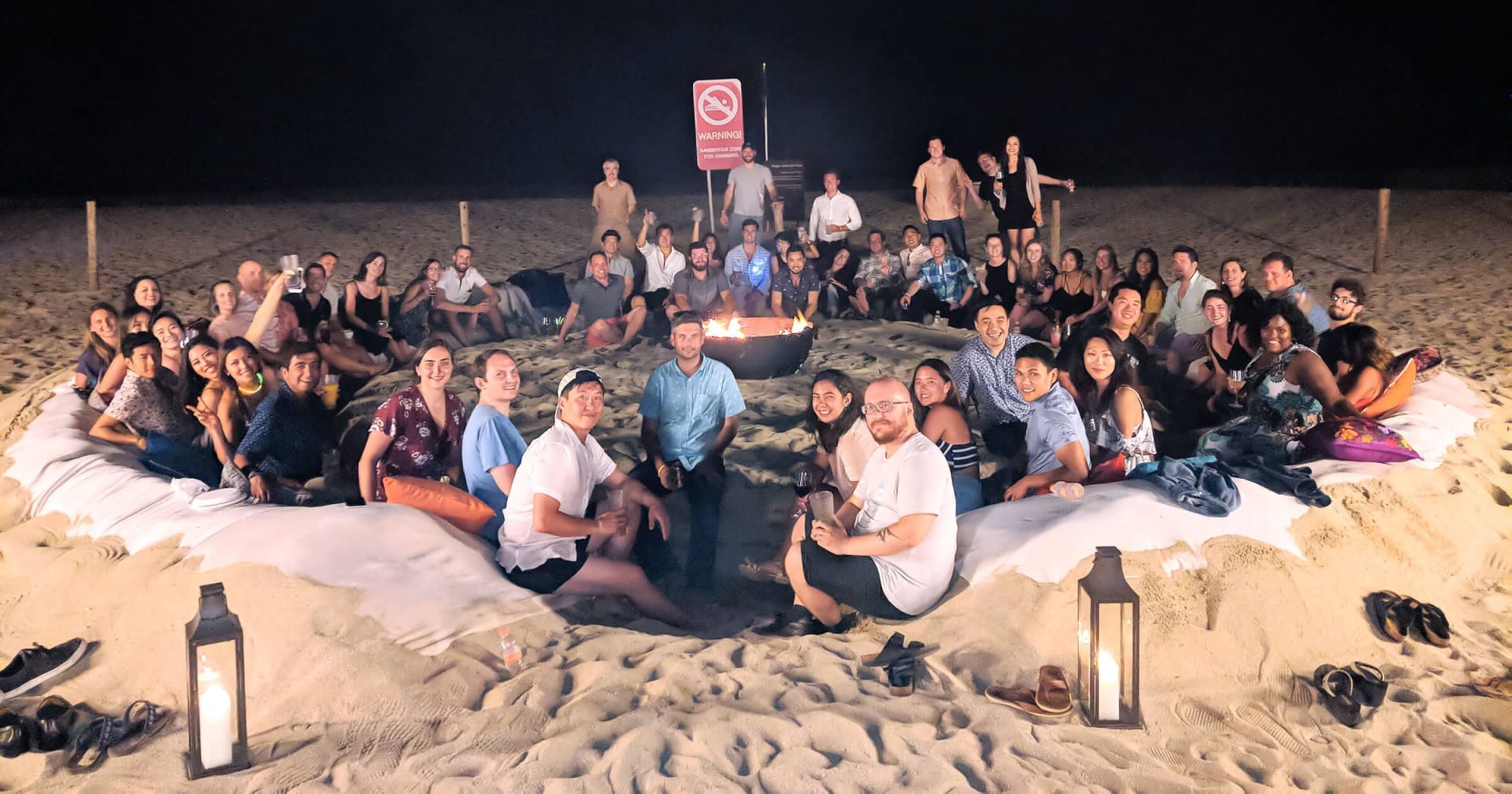 Top Startup to Watch: Guideline

Guideline
Guideline is on a mission to help everyone arrive at a secure retirement. They've been at it since 2015, using technology to disrupt an often inaccessible industry. Guideline has rapidly grown over the years, with offices in Portland, ME, Austin, TX, and San Diego, CA, and has raised $344M in funding to date.
LeanTaaS
LeanTaaS is a software company whose offerings rely on advanced data science to significantly improve the operational performance of hospitals and clinics. Using the LeanTaaS iQueue platform, which is grounded in lean principles and predictive analytics, and in conjunction with existing EHRs, healthcare institutions are developing optimized schedules that are tailored to each clinical site. LeanTaaS was founded in 2010 and is headquartered in Santa Clara, California in secured growth capital in mid-2022.

Inspectorio
Inspectorio's cloud-based SaaS solution helps brands, retailers, manufacturers, and suppliers manage risk through digitalized quality, compliance, and order tracking programs. Inspectorio gives users the tools to predict areas of high risk and automate risk-based interventions across the supply chain. Today, Inspectorio is used by over 7,000 customers, including some of the largest brands and retailers in the world, and continues to expand its offerings.

Coterie Insurance
Coterie Insurance was founded under the belief that insurance should be simple, fast, and affordable. The Coterie platform provides digital tools such as an agent portal and API integration to help small businesses get the coverage they need to succeed. In November, Coterie announced Bobbie Collies as its new chief growth officer. Collies was previously serving as Coterie's vice president of distribution. Despite layoffs in May 2022, Coterie has repositioned itself and is once again growing its team.


Dispatch
Founded in Bloomington, MN in 2016, Dispatch is a technology that enables businesses to order a courier directly from the driver - bypassing traditional expenses that minimize company profits and reduce driver pay. The company targets companies that need to deliver products like auto parts, construction materials, paint, and HVAC components to customer sites. Dispatch is using its funding of $71M to help suppliers orchestrate deliveries without owning a fleet of vehicles or employing drivers.
NetSPI
NetSPI is a penetration testing company that is transforming the cyber security testing industry with tech-enabled services and prevention-based cyber security techniques. Global enterprises choose NetSPI's penetration testing service to test their applications, networks, and cloud infrastructure at scale and manage their attack surfaces. NetSPI continues to launch new services in order to keep up with customer needs and we can't wait to see what they do next.
Jasper
Founded in 2021, Jasper is an AI Content Platform that allows individuals and teams to leverage AI to scale their content strategies. With Jasper, anyone from individual freelancers to creators at enterprise companies can break through writer's block, repackage what they've written, create original images, and adapt their content to different formats and languages. Jasper raised $125M in late 2022, bringing their total funding to $1.5B.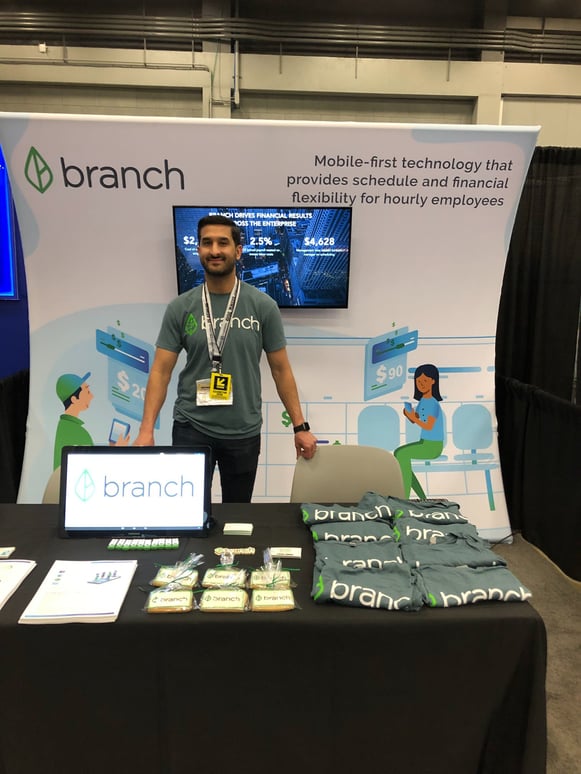 Top Startup to Watch: Branch
Branch
Founded in 2015 in Minnesota, Branch helps businesses offer accelerated pay and digital wallets to empower their workers. With Branch, businesses streamline processes, save money, and provide faster payments and free digital banking to employees, and no pre-funding or capital is required. In 2022, Branch raised $75M, bringing its total funding to $633.1M.
TierPoint
TierPoint, LLC, is a leading national provider of information technology and data center services, including colocation, cloud computing, and managed IT services, with corporate headquarters in St. Louis, MO in 2010. In the second half of 2022, TierPoint finished the construction of a $20M data center in hopes to continue its growth.
Fetch
Fetch is the leading mobile shopping platform that enables users to earn and redeem rewards. The platform provides users with the easiest way to save on everyday purchases by simply scanning their receipts. For their brand partners, the platform allows them to understand a 360-degree view of shopping habits, and to meaningfully reward customers' individual loyalty. In late 2022, they expanded their executive board in order to scale their technology.
August Bioservices
August Bioservices is a contract development and manufacturing organization (CDMO) providing drug discovery, development, and pharmaceutical manufacturing services. August Bioservices provides comprehensive service offering to advance drug discovery, pharmaceutical development, and clinical manufacturing for the pharmaceutical and biotechnology industries. August Bioservices closed its last funding round in late 2022 from a Series B round, totaling its funding at $88.6M.
Top Remote Startups to Watch: Large Tech Companies

Surround Care
This St. Louis-based company, Surround Care focuses on fixing healthcare affordability, quality, access, and experience for all. Its mission is to fundamentally change how care is delivered by transforming care delivery and delivering transformative care. In 2022, Surround Care acquired multiple companies and ended the year with a total of $573.5M in funding.


Ergotron
Founded in 1982 by VESA FDMI standard author and visionary Harry Sweere, Ergotron is a global manufacturer of digital display mounting and mobility products, headquartered in Saint Paul, Minnesota, with sales efforts in Amersfoort, the Netherlands, and Singapore. Ergotron's products have been improving the human interface with digital displays for over 25 years.
Explore More Top Startups in the Midwest
Top Startups to Watch in Ann Arbor
Top Startups to Watch in Detroit
Top Startups to Watch in Cincinnati
Top Startups to Watch in Cleveland
Top Startups to Watch in Columbus
Top Startups to Watch in Chicago
Top Startups to Watch in Indianapolis
Top Startups to Watch in Pittsburgh