Ann Arbor is home to some of the brightest startups in the Midwest, and in the country. With a world-class university feeding talent and funding into the tech ecosystem, plus the ripple effect of many successful startups, it's a quickly growing tech hub.
Curious about the startups in Ann Arbor? Check out our 26 picks for the top startups and tech companies in Ann Arbor to watch in 2023.
Jump to small startups (less than 100 employees)
Jump to mid-sized tech companies (100-1000 employees)
Jump to large tech companies (1000+ employees)
Top Ann Arbor Startups to Watch: Small Startups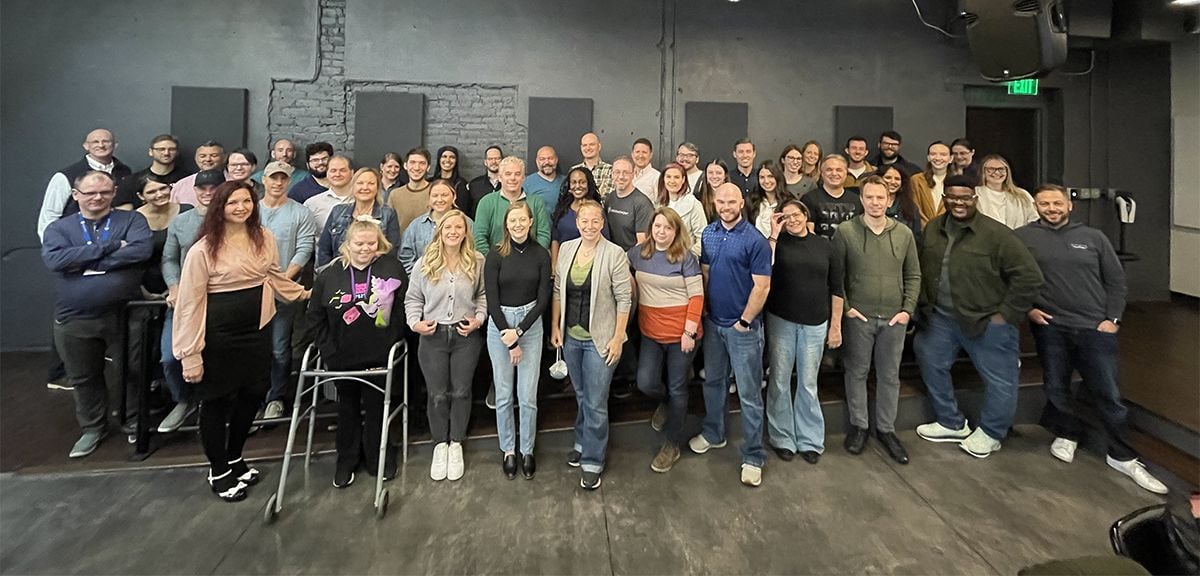 Top Ann Arbor startup: Genomenon
Genomenon
Top Ann Arbor startup Genomenon uses AI to organize the world's genomic knowledge and make it accessible to doctors and clinicians. They use the data to diagnose patients with rare and genetic disease and cancer. Researchers use the genomic data hub to help create precision medicine targeted at molecular drivers of disease. In 2022 the company raised $20 million in Series B funding.
AdAdapted
Based in Ann Arbor, AdAdapted connects CPG brands and shoppers through meaningful engagements in the apps that impact path-to-purchase. Since its founding in 2012 AdAdapted has grown from a small team of five to over 75 employees and boosted revenue for several years running. The martech startup has been recognized in the Digiday Technology Awards as Best Native Advertising Platform as well as on Deloitte's 2021 Technology Fast 500 and the Inc. 5000 list for the second consecutive year with 372% three-year revenue growth. As of 2022, AdAdapted has a 6 year track record; doubling revenue year over year.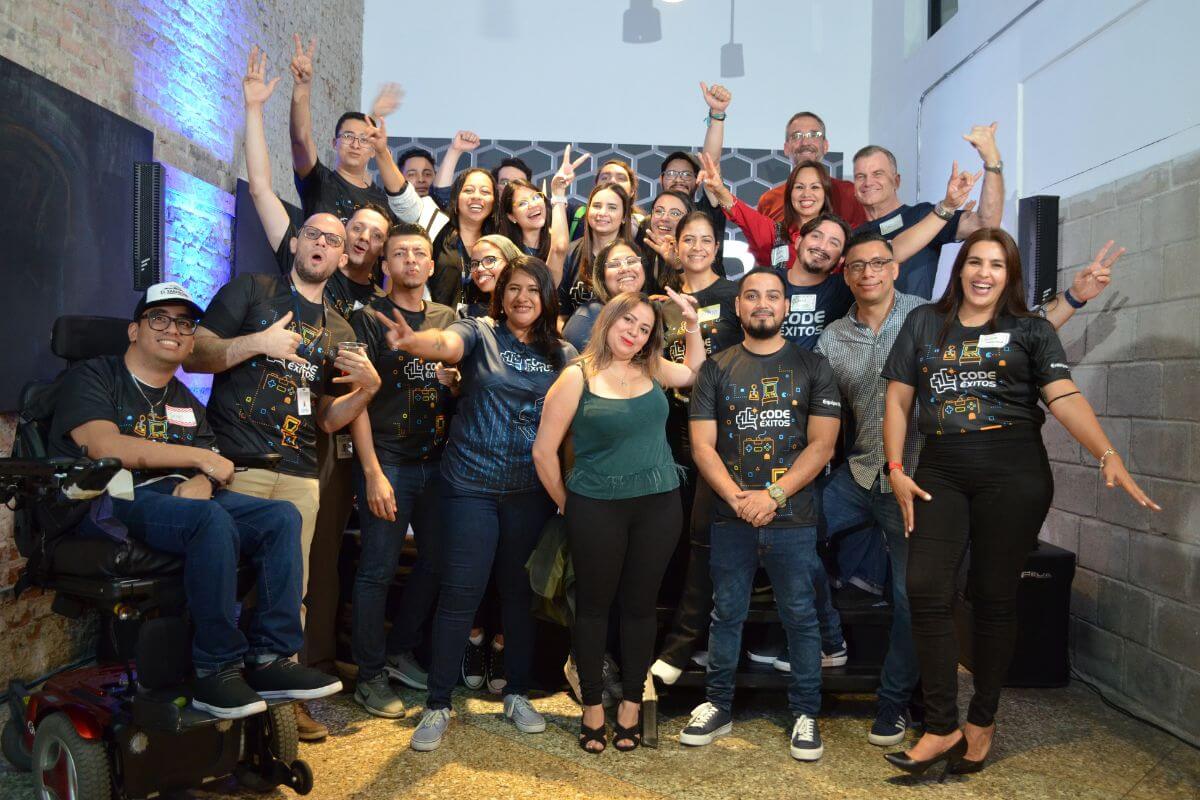 Top Ann Arbor startup: CODE Éxitos
CODE Éxitos
CODE Éxitos is a product studio helping entrepreneurs and innovators design, build, and launch digital products. They are a global team of creators, innovators, and change-makers who seek to help others realize their digital ambitions and visions. While much of the team is based in Honduras, CODE Éxitos plans to make significant hires in the Ann Arbor area in 2023.
Nickels
Nickels is an Ann Arbor fintech startup that helps financial institutions support their consumers' credit card health and unlock new revenue streams. After raising its $4 million seed funding round, the company is gearing up for more growth in 2023 and ramping up development efforts.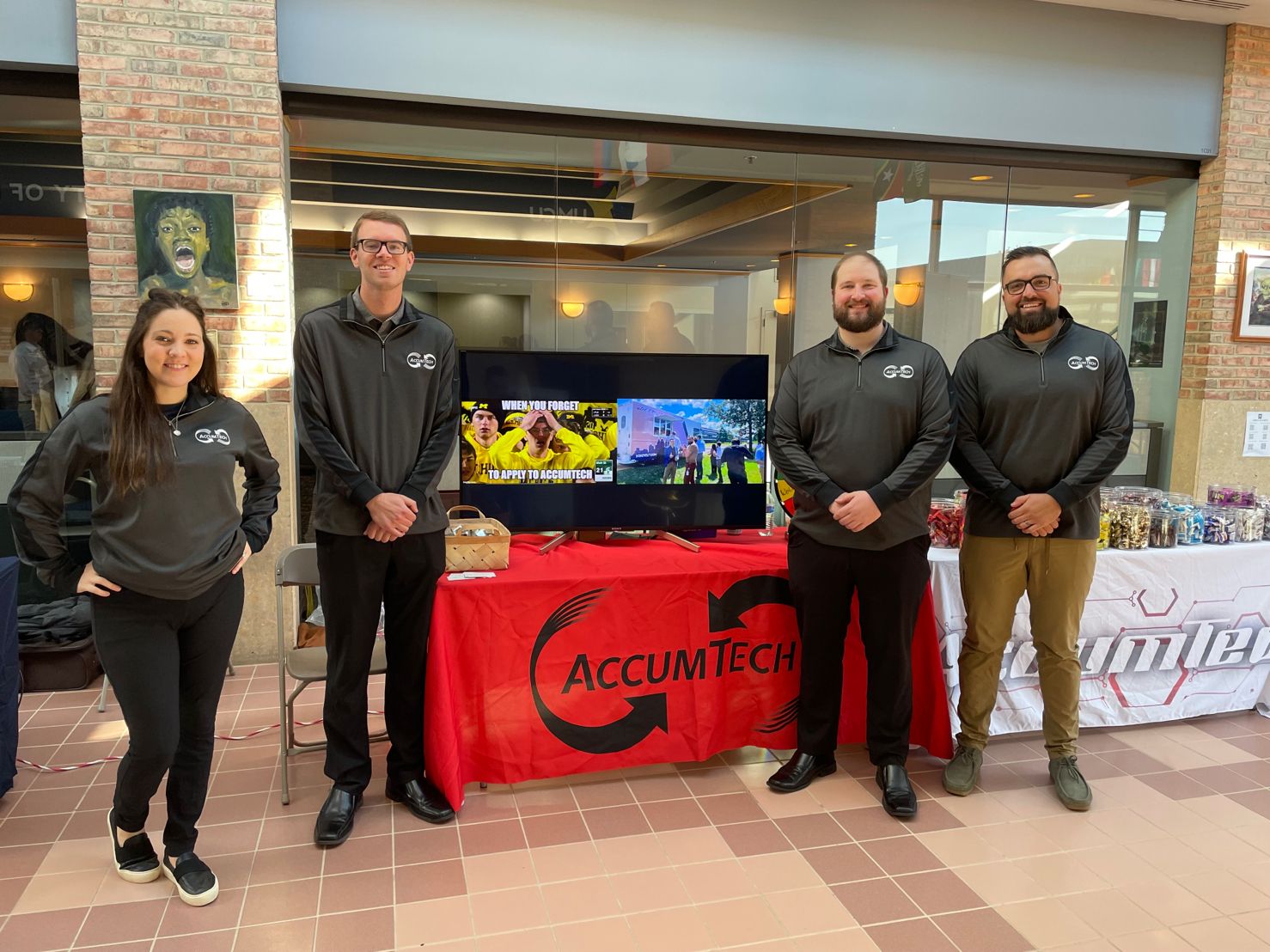 Top Ann Arbor startup: AccumTech
AccumTech
AccumTech is an Ann Arbor startup simplifying the process of data exchange so healthcare service providers can focus on providing an exceptional member experience without worrying about the accuracy of their cost-share claims totals. With our evolving healthcare landscape, AccumTech serves as the background data giant taking on complex problems as they arise in eligibility and cost-share integration. The company has been growing over the years and is actively hiring developers and engineers.
Sling Therapeutics
Sling Therapeutics is a biopharma startup delivering new therapies for thyroid eye disease and more. In June 2022, the company raised $35 million to help the development of their eye disease drug.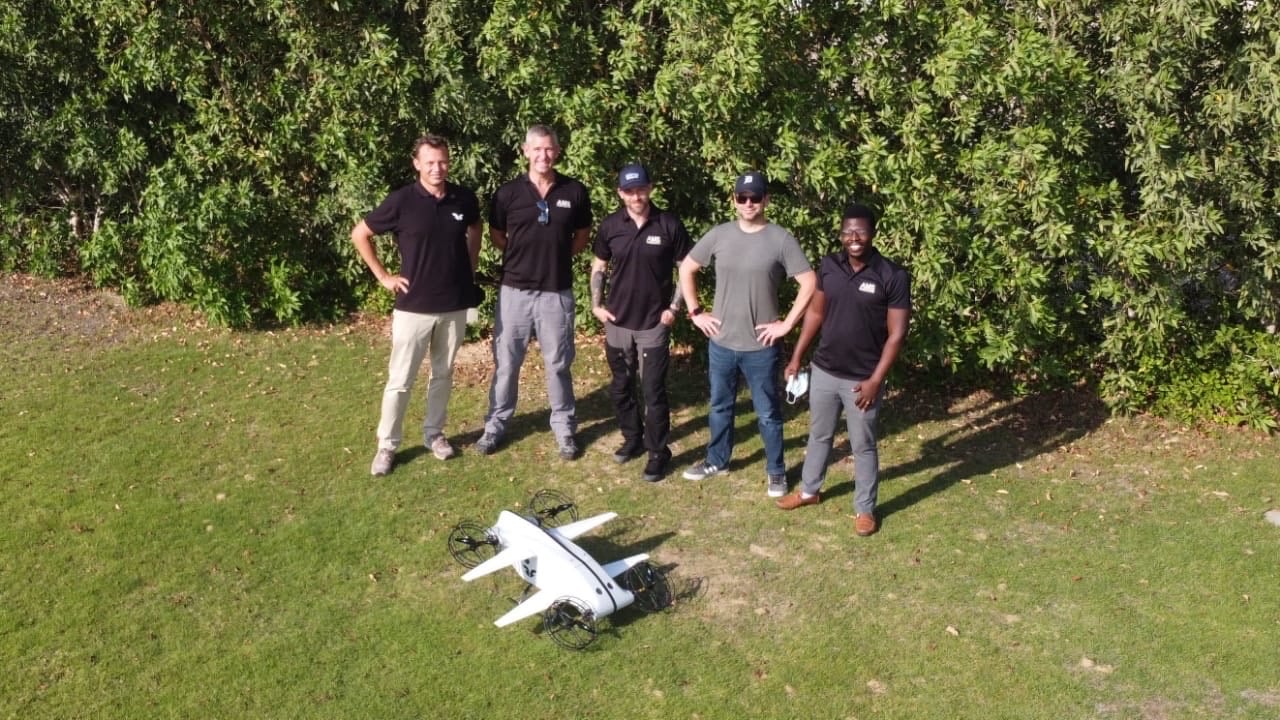 Top Ann Arbor startup: Blueflite
Blueflite
Based in Brighton, Mich. (outside of Ann Arbor), Blueflite is a B2B tech company developing a world-class platform for aerial delivery of industrial cargo for the energy industry. For businesses that want to transport cargo Blueflite offers the benefits of a helicopter, speed and access to remote locations, but at the cost of ground transportation. The drone startup is building a city of the future. The company recently launched an equity crowdfunding campaign on the StartEngine platform. We're excited to see what's next for them!
Mahalo Banking
Based just outside of Ann Arbor in Chelsea, Mich., Mahalo Banking is a fintech platform for credit unions. They provide a robust and secure set of features across all delivery platforms for a true Omni-Experience. The company raised $20 million in funding back in July 2022.
Voxel51
Voxel51 is an Ann Arbor startup on the rise, developing a platform that analyzes unstructured data. This could include things like images and videos. The founders saw a critical need for better software infrastructure to support the growing field of machine learning and data science. The company raised $12.5 million in a Series A funding round led by Drive Capital in September 2022.
Navv Systems
Founded in 2018 in Ann Arbor by doctors and healthcare leaders, Navv Systems is a leading provider of indoor navigation and location services technology for hospitals and health systems. The technology uses Indoor Positioning (IPS) to provide "Care Traffic Control" to improve healthcare outcomes and save time for hospitals and health systems. Navv Systems raised $5.5 million in a Series A funding round in September 2022.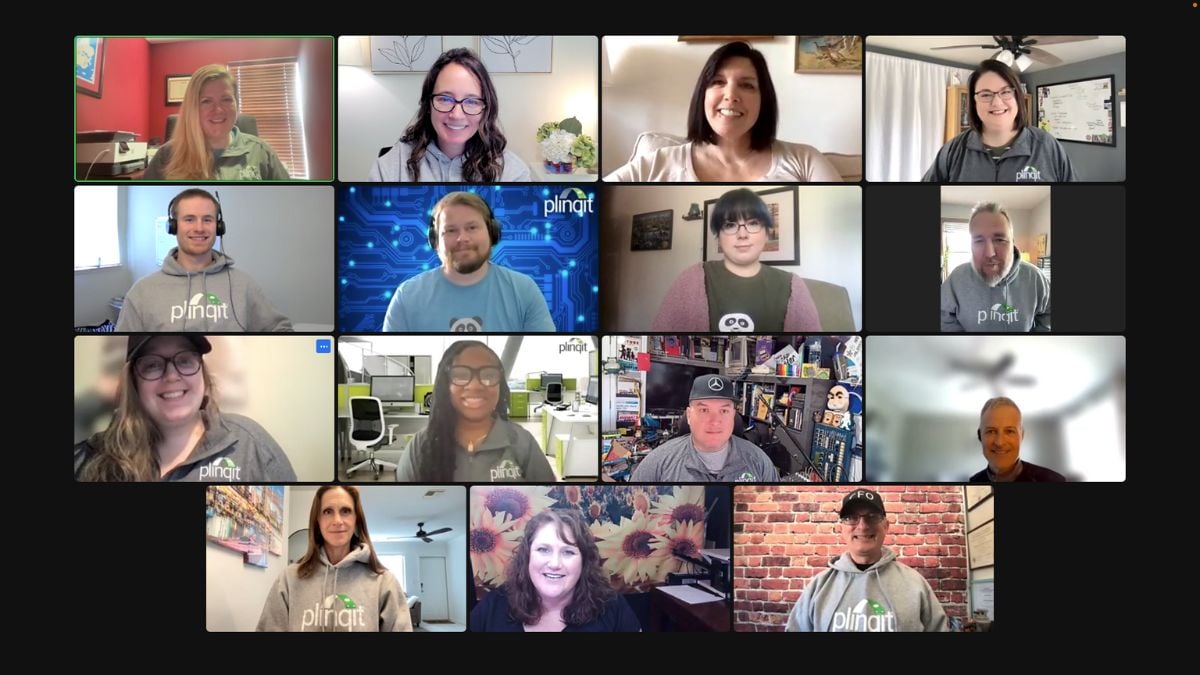 Top Ann Arbor startup: Plinqit
Plinqit
Plinqit is an innovative fintech startup serving banks and credit unions across the country, with the goal of helping them to easily and cost-effectively introduce new services for attracting and retaining customers. In February 2022, Plinqit raised a $5 million seed funding round and has been growing ever since.
On Arrival
In 2022, On Arrival officially launched its platform for personalized travel guides. Professional basketball player Jordan Morgan and former Miss Michigan KT Maviglia-Morgan pitched On Arrival at TechTown Detroit's Start Studio pitch competition in 2021 and won first place. The platform aims to cut down the time people spend planning travel itineraries from 10 hours to 10 minutes.
Passive Bolt
Founded in 2018, Passive Bolt is a rising Ann Arbor startup giving people pioneering Web3 access control. The decentralized identity platform introduces cryptographic attestations for unlocking secure spaces. Their technology is used for smart locks, hotel keycards, and more. The company has raised an undisclosed amount from Michigan Rise and plans to exponentially grow in 2023.

Blumira
Blumira is another Duo alum security startup in Ann Arbor that is growing quickly. The company has raised nearly $12 million in venture capital and is highly regarded in the security industry. In 2022 it achieved Service Organization Control (SOC) 2 Type 2 certification, earned 35 G2 awards, launched new features and made some strategic hires. We're looking forward to seeing what this company does in 2023.
Culturebie
Culturebie is a people analytics company that specializes in understanding employee experience and workplace culture. Founded and led by Jasmit Kaur, a former HR executive at Microsoft, Culturebie is a startup on the rise as employee listening becomes more and more important for companies.
Enumera Molecular
Enumera Molecular is developing a scalable biomolecule assessment platform enabling lower-cost, rapid clinical liquid biopsy tests. The biotech startup is new on the scene, launching in 2022. In May, Enumera Molecular raised $12.5 million in Series A funding from Arboretum Ventures.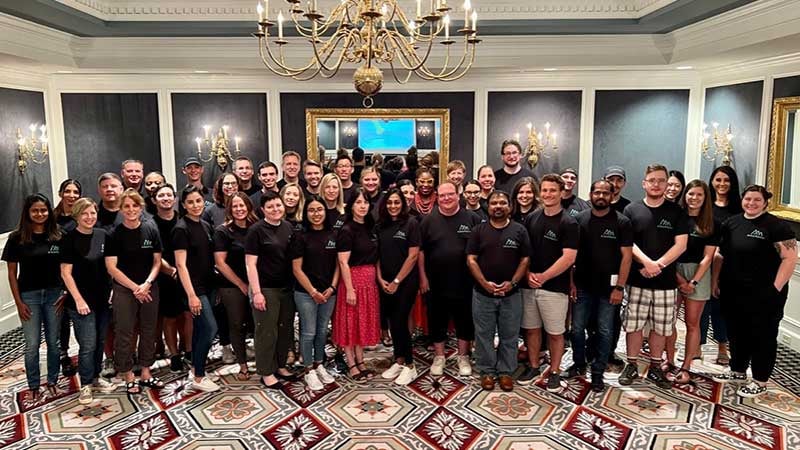 Top Ann Arbor startup: ArborMetrix
ArborMetrix
ArborMetrix is a tech company made up of data science, technology, informatics, and healthcare experts who transform real-world data into real-world improvement. According to Crunchbase, the company raised $4.1 million in September 2022. We're looking forward to seeing what this tech company does next.
Arcascope
Arcascope is a startup with Ann Arbor roots developing apps that utilize algorithms to track circadian rhythms and generate personalized health recommendations. The company raised over $2.8 million from Accelerate Blue Fund and 7 other investors back in September 2022.
CubeWorks
CubeWorks is an Ann Arbor startup accelerating the future of IoT through millimeter-scale smart sensing solutions. Their technology, the CubiSens platform ultra-small wireless smart sensors help companies and researchers to collect critical information like biopharmaceutical logistics and real-time temperature tracking and location. The company raised $2.4 million in July 2022 from Accelerate Blue Fund.
Phenomics Health
Biotech company Phenomics Health is the first precision medicine company to personalize medication treatment by combining advanced methods to predict the right drug and right dose. The company was founded in Plymouth outside of Ann Arbor in 2018. According to Crunchbase, the company recently raised $11.5 million in an unknown venture series.
Top Ann Arbor Startups to Watch: Mid-Size Startups

Top Ann Arbor startup: SkySpecs
SkySpecs
SkySpecs offers asset management solutions to help make renewable energy more efficiently than ever before. After receiving an $80 million investment from Goldman Sachs Asset Management in 2022, the Ann Arbor startup has grown rapidly. Today, SkySpecs serves over 26 countries worldwide with 200+ employees, ranging from robotics engineers, financial advisors, and data analysts, to graphic designers, resource managers, drone operators, and product developers. The company continues to rapidly grow and hire.
May Mobility
May Mobility is a fast-growing startup founded in Ann Arbor with a global presence. The company is a leader in developing and deploying autonomous vehicle technology. In July 2022, it was announced that May Mobility raised a whopping $111 million in Series C funding, bringing the company's total funding up to nearly $200 million. The company has been working with Toyota as well as MONET Technologies Inc. and SoftBank Corp. for an international route in Tokyo. As one of the top startups to watch in Ann Arbor, May Mobility is definitely on our radar in 2023.
Workit Health
Workit Health is the nation's leading provider of on-demand, evidence-based care for substance use and mental health. By leveraging telemedicine and a medication-first approach, Workit is improving clinical outcomes and eliminating barriers, making long-term recovery accessible to more individuals who need it. The company has raised over $138 million in funding so far and plans to expand their platform to additional states and hire more in 2023.
Censys
Censys is a top cybersecurity startup in Ann Arbor. The company raised $35 million in Series B funding in January 2022 and named a new CEO. The company has continued to grow and is actively hiring.
Top Ann Arbor Tech Companies to Watch: Large Tech Companies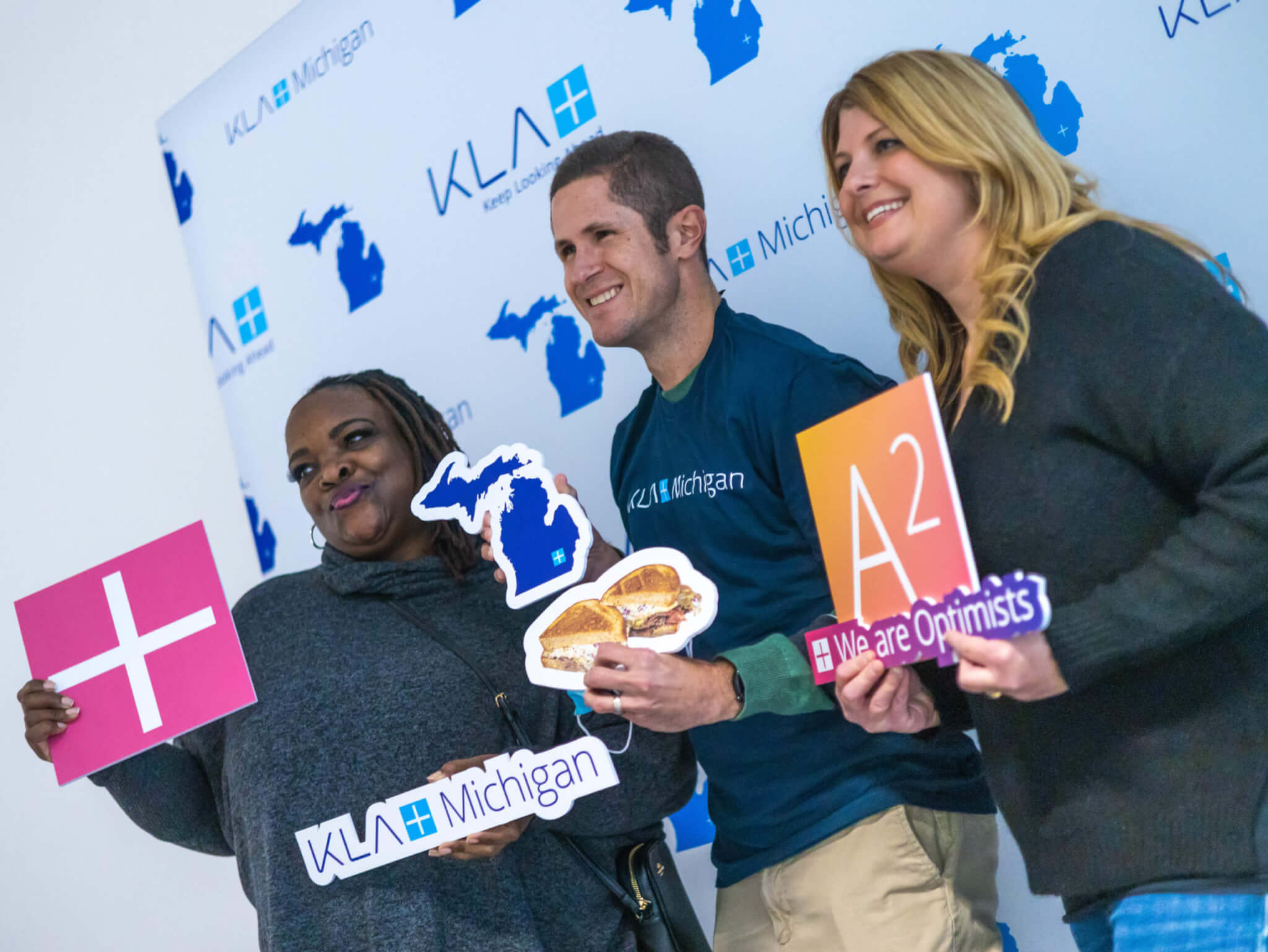 Top Ann Arbor tech company: KLA
KLA
Founded in Silicon Valley in 1976, KLA is a global tech company that serves semiconductor manufacturers. In 2018, KLA opened its second U.S. headquarters in Ann Arbor, Mich. In late 2021, the company completed construction of a brand new, state-of-the-art campus in northeast Ann Arbor. Part of this new campus is KLA's AI and Modeling Center of Excellence where machine learning applications help identify flaws in chip manufacturing to provide manufacturers with critical information that they use to develop new chip technologies and manufacture functioning chips at large volumes. This work has become especially important during the ongoing chip shortage, and the company is rapidly hiring to help meet this demand.
NetWorks Group
NetWorks Group is an Ethical Hacking and Managed Security Services Provider (MSSP) with practices in Offensive Security, Defensive Security, and Compliance. Founded in 1997, the company has over 25 years of experience delivering services that improve security outcomes. Their services are designed to provide a clear risk-informed understanding of security, so that companies can invest where it matters. Cybersecurity is top of mind for every company and a vastly growing field. NetWorks Group is growing and hiring as it ramps up its product offerings.
Explore More Top Startups in the Midwest
Top Startups to Watch in Detroit
Top Startups to Watch in Cincinnati
Top Startups to Watch in Cleveland
Top Startups to Watch in Columbus
Top Startups to Watch in Chicago
Top Startups to Watch in Indianapolis
Top Startups to Watch in Pittsburgh