The list is live for 2024! Check out the top tech companies in Cincinnati in 2024.
The Midwest continues to flourish with hubs for innovative startups and tech companies, and Ohio is no exception. Cincinnati in particular has served as an incredible incubator for startups with plentiful access to talent, resources, and customers.
Cincinnati has had a blockbuster year for local tech startups. The Queen City held onto its top 10 spot on Chicago venture capital firm M25's annual ranking of the Midwest's top startup cities. The successes in Cincinnati for 2022 have not gone unnoticed.
We curated a list of the very best tech startups to keep an eye on in 2023.
Jump to small startups (less than 100 employees)
Jump to mid-sized tech companies (100-1000 employees)

Top Cincinnati Startups to Watch: Small Startups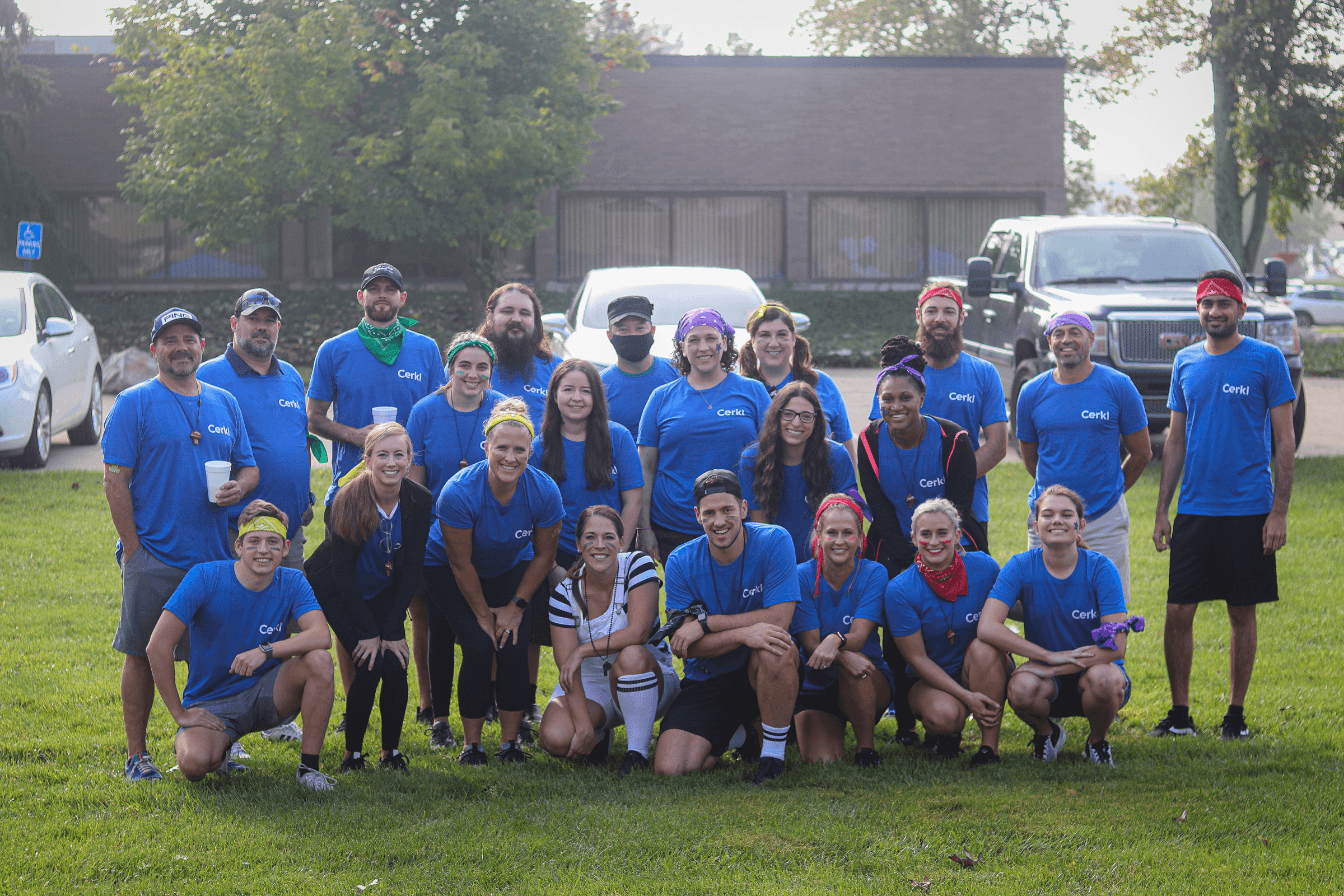 Top Cincinnati startup: Cerkl
Cerkl
Cerkl is creating modern, forward-thinking solutions to uniquely fit company communication and organizational goals. Through its Broadcast cross-channel experience, existing employee communication channels can be united with Cerkl to deliver a modern employee experience where they can consume content on their preferred platform. Cerkl announced in January approval for a job creation tax credit with an estimated value of $1.26M for the creation of $9.5M in new annual payroll for the company's expansion project in Blue Ash. With this, Cerkl has committed to adding 125 employees by 2024 while retaining $1.3M in the existing payroll.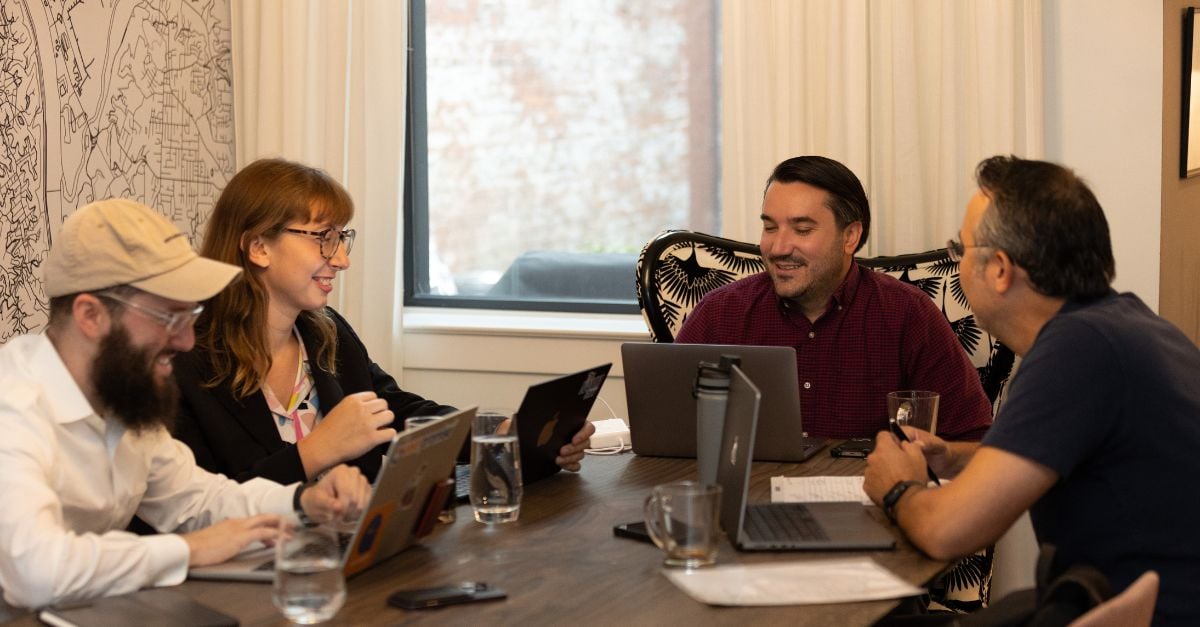 Top Cincinnati startup: Gearsupply
Gearsupply
Gearsupply makes buying and selling used concert equipment a whole lot easier and safer. Most importantly though, they are creating a community around a fragmented concert production industry. With the lowest fees in the industry, Gearsupply focuses on customer service, safe payment processes, and reliable shipping partners. As an early-stage startup with "really no ceilings," Gearsupply is looking forward to growing over the next few years: hiring more folks to join their team, investing in technology, and expanding opportunities for the company and its people.
CinCor Pharma
CinCor Pharma is on a mission to develop the next generation of treatments for cardiovascular diseases. As a clinical-stage biopharmaceutical company, it is currently focused on developing baxdrostrat, a treatment for hypertension and other cardio-renal diseases. In November, CinCor announced its cash, cash equivalents, and marketable securities totaling $522.5M as of September 30, 2022. This was an increase for the company driven by net proceeds ($193.M) of its initial public offering, net proceeds ($242.9M) from the follow-up offering on common stock and pre-funded warrants, and operating cash outflows ($52.4M).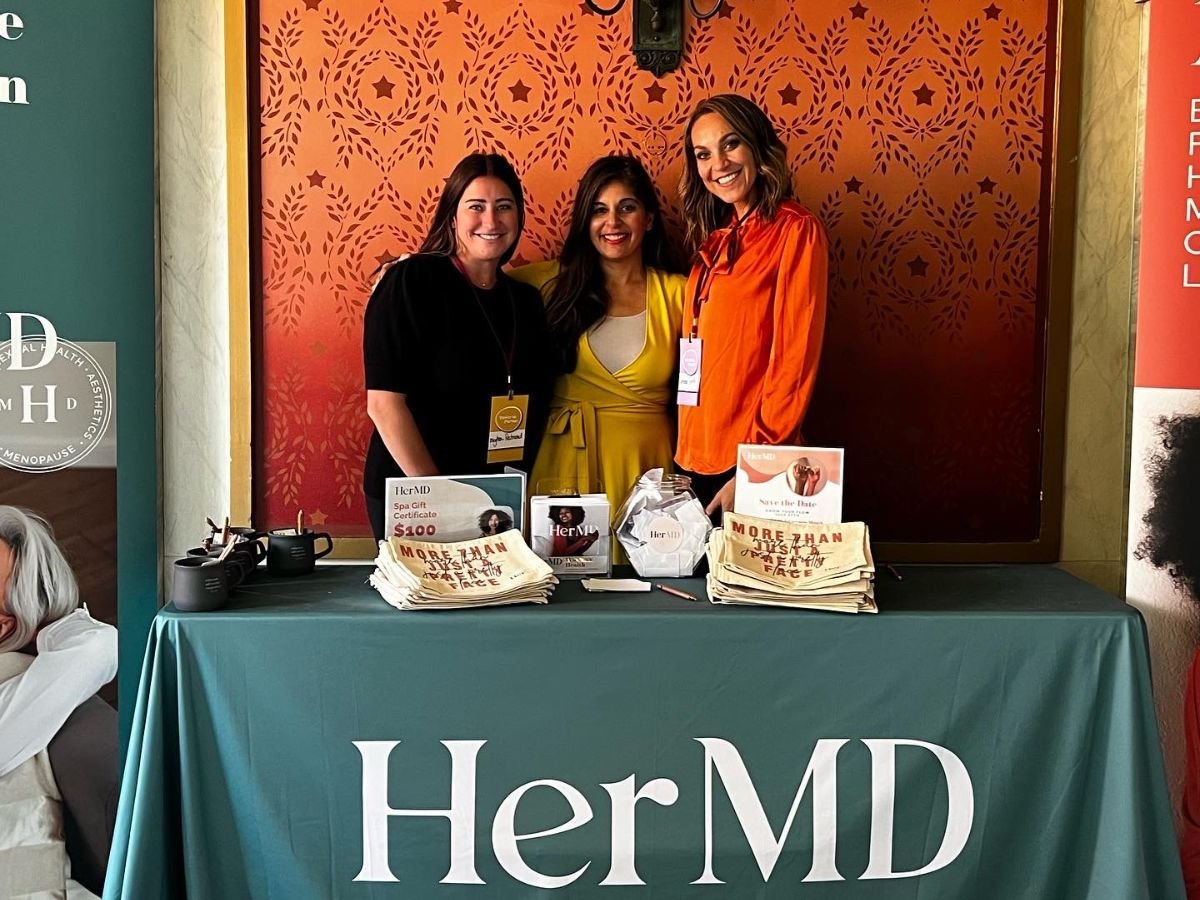 Top Cincinnati startup: HerMD
HerMD
HerMD is changing the game for women in receiving the healthcare they deserve. Offering in-person and virtual care for sexual health, menopause, gynecology, medical aesthetics, and more, HerMD professionals take the time to listen so that together, professionals and patients can talk through the best evidence-based solutions for patient health concerns. HerMD announced in March that it closed its Series A funding with $10M to take its female-focused healthcare concept nationwide. The fund is providing HerMD the ability to expand its telehealth network and open new physical locations in several states.
Neural Payments
Neural Payments was designed to assist financial institutions with adopting change at or ahead of market pace. By connecting financial institutions to the latest technology and trends, Neural Payments helps build digital adoption, lower transaction costs, limit exposure to fraud, and simplify technology integrations. Neural Payments announced in October the closing of its $8M Series A funding led by Mendon Venture Partners. Curql Collective also contributed to this funding round.
Lerch
Lerch is an event app that serves as a mobile event concierge providing easy and modern assistance to virtually everything users could need to attend their next event while feeling like a VIP. Lerch helps users find parking, get to their seats, locate the nearest restroom, and get order-ahead concessions and merchandise. In September, Lerch announced that it is one of the 12 companies selected to participate in Techstars Tulsa. These startups will partake in a 13-week program with hands-on mentorship and programming, as well as receive up to $120,000 in funding.
AKRU
AKRU is on a mission to democratize commercial real estate investing. This blockchain-based platform makes investing more accessible and efficient by tokenizing assets and providing practically instantaneous liquidity through a secondary trading market. In March, AKRU announced that the former Cincinnati Mayor and real estate lawyer and developer, John Cranley, joined its board of advisors as chairperson. AKRU brought on Cranely based on his experience in leadership and the real estate industry.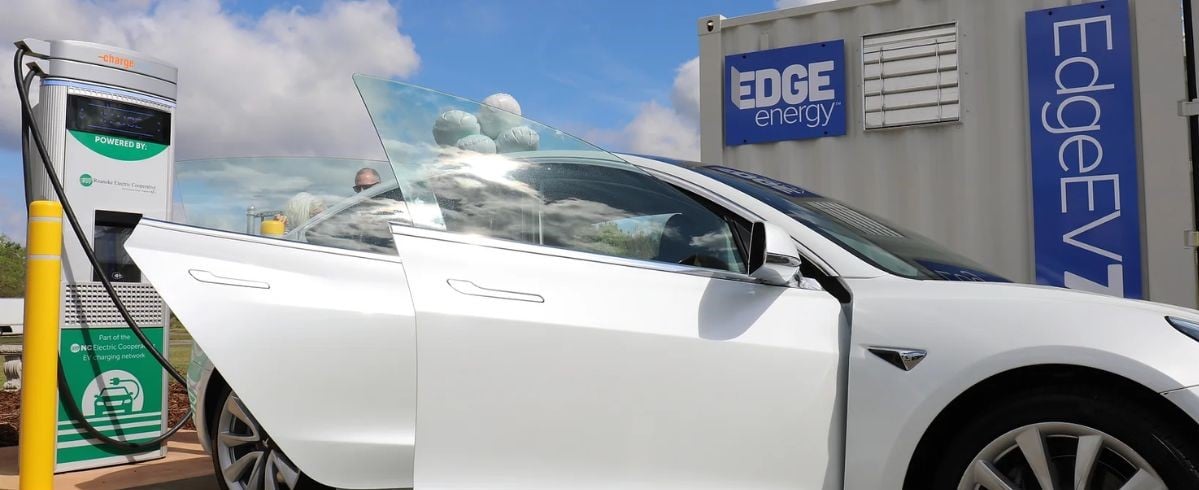 Top Cincinnati startup: EdgeEnergy
EdgeEnergy
EdgeEnergy seeks to make owning an electric vehicle an option for anyone, anywhere. This manufacturing company produces single-phase power sources for Direct Current Fast Charging (DCFC) or level-3 charging stations that allow for installation in locations that do not have ready access to 3-phase power. EdgeEnergy announced in October it landed a key investor, C2 Ventures, to lead its pre-A funding round. The company plans to utilize the funding to scale and meet demand and expand the team. With a goal of $1.7M, the company has already raised $1.4M from C2 and other investors.
LuckyTruck
LuckyTruck is on a mission to build a solution to the challenges truckers often face in getting commercial trucking insurance. The company provides buying, selling, and managing commercial trucking insurance all in one user-friendly platform. In October, the company announced it had raised a $2.4M seed extension that was led by Candid Insurance Investors. This brings LuckyTruck's total amount raised since its start in 2019 to $6.5M.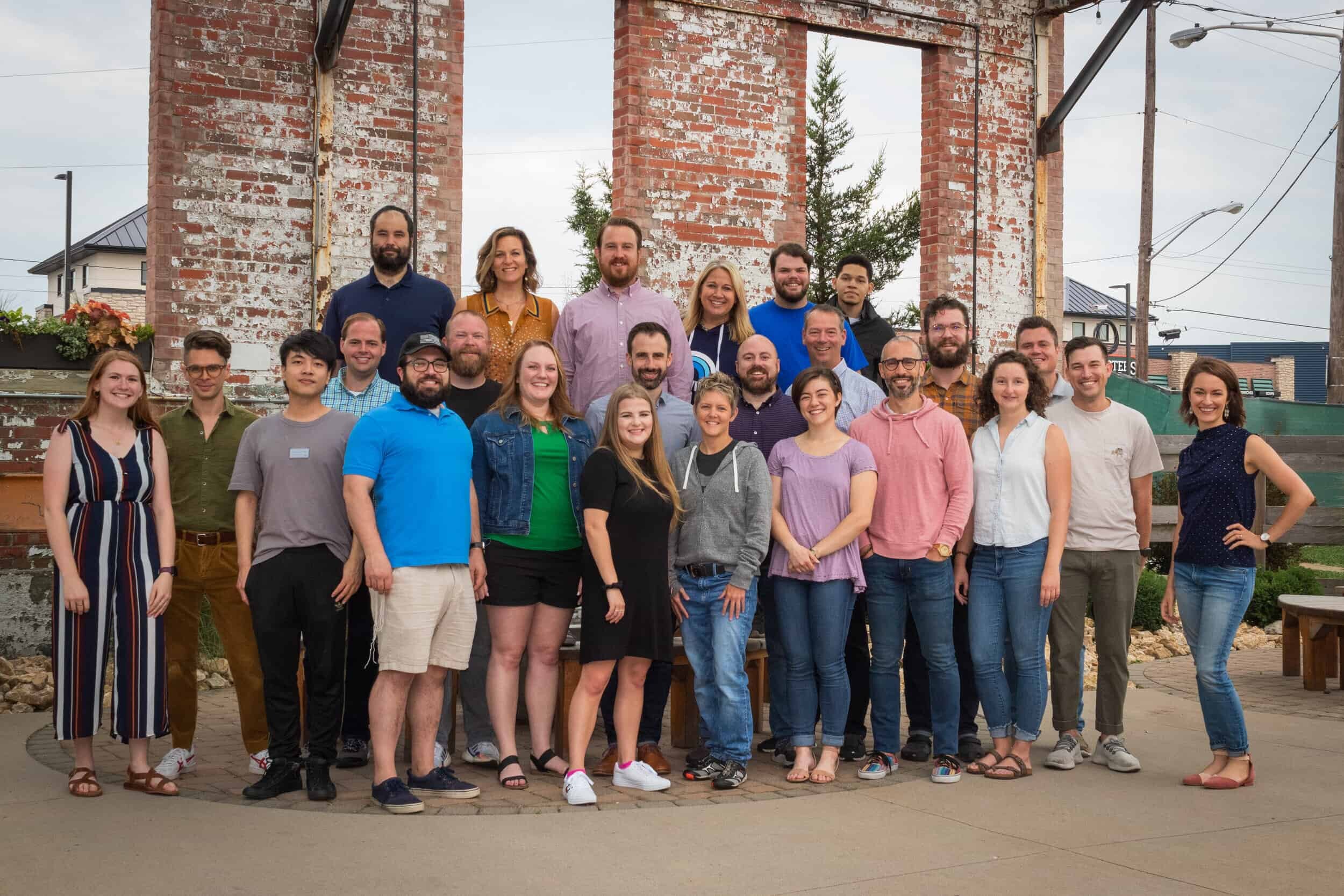 Top Cincinnati startup: Cloverleaf
Cloverleaf
Cloverleaf is committed to building successful teams. Through the company's SaaS platform, data-driven insights are provided to consumers to empower everyone within an organization to increase their relational and communication effectiveness, driving productivity and engagement. In November, Cloverleaf announced a new partnership with The Ken Blanchard Companies, a global leader in management training. Cloverleaf is leveraging this partnership to offer more well-rounded coaching to current and future Cloverleaf users.
ThorDrive
ThorDrive is the brains behind the ThorDrive Autonomous Driving System, the first and only autonomous cargo and baggage tractor in North America operating daily within an airport. This technology enhances safety, efficiency, and sustainability in the aviation industry. In October, ThorDrive was named the winner of the FTE Startup Idol 2022 competition, which took place at FTE Global 2022. ThorDrive was recognized for its advancements in the use of autonomous vehicles at airports. The company also raised $16.7 million in Series A funding.
Orange Grove Bio
Orange Grove Bio (OGB) is a preclinical drug and investment and development platform focused on bridging the gap between academia and the biotech industry. To drive down the cost of drug discovery and advance therapies into clinical trials, OGM partners with leading universities to license transformational medicines. OGB announced in February a new partnership with SV Investment, a Korea-based VC and private equity firm. The partnership was established to mutually source and develop novel therapeutics in the United States and Korea.
Alphyn Biologics, Inc.
Alphyn Biologics develops premium multi-target therapeutics for severe and prevalent skin diseases on its AB-101 platform. The platform has multiple mechanisms to support a robust pipeline of dermatologic therapeutics. The company's leading product, AB-101a, is a topical treatment for atopic dermatitis (AD). Alphyn Biologics announced in September the closing of its Series A funding round at $3.3M. The round was led by Queen City Angels, alongside the Angel Physicians Fund and Serial Stage Venture Partners.
Ocusell
Ocusell was developed for residential real estate professionals to be a single point of data entry to seamlessly connect brokers and their MLSs. This modern listing tool kit centralizes the listing process for brokers to list properties to multiple MLSs through a single, user-friendly platform. In August, Ocusell announced it had doubled its investment by raising $1M in new capital. These investment funds bring the company's total funding to $2M and the company's overall valuation to $8M.
Carefeed
Carefeed was founded to serve as a family portal that empowers family members and caregivers to communicate with loved ones living in senior communities. The HIPAA-secure SaaS platform serves as a central place for seamless communication and engagement for residents, families, and staff. Carefeed also digitizes and automates processes including admission agreements, welcome packets, safety announcements, and more through text, email, voice, or video. Carefeed announced the closing of its $3M financing round led by Reformation Partners in August. The funding is set to accelerate the company's expansion to nursing and senior communities, as well as other patient care settings throughout the United States and Canada.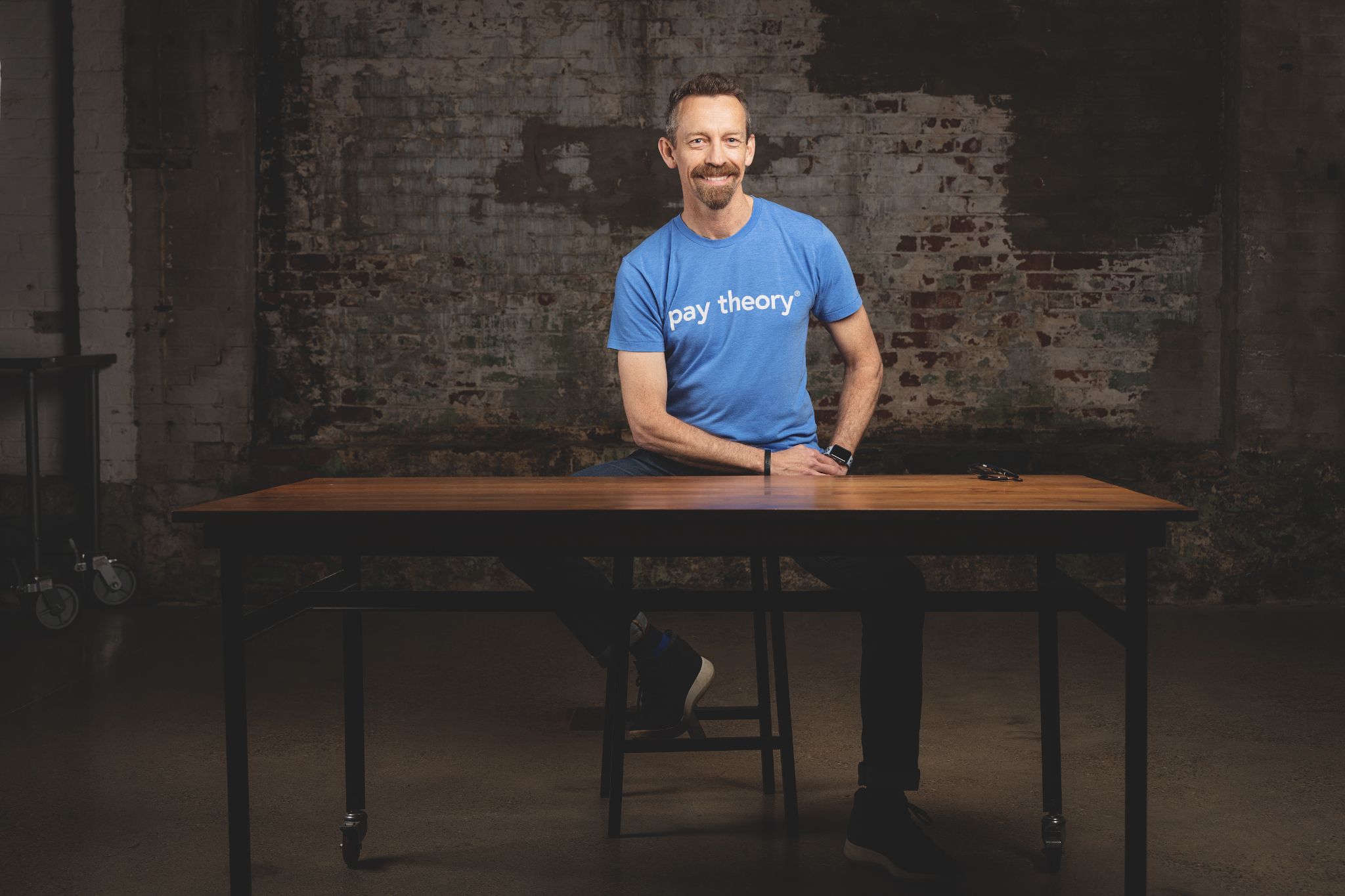 Top Cincinnati startup: Pay Theory
Pay Theory
Pay Theory is bridging the gap between cashless schools and cash families while saving everyone time and peace of mind. This fintech company works with SaaS vendors to assist service providers in saving time through seamless integration into already-in-use systems and processes. Pay Theory provides parents with cash access and user-intuitive ways to see and manage balances. Pay Theory announced in August the closing of its seed funding round at $2M led by Zeal Capital Partners. The raised capital is to go towards product development, talent acquisition, and continued vendor and service provider relationships.
Subterra AI
Subterra AI is a software development company dedicated to digitizing the world's underground infrastructure. By converting video inspections into 3D maps of belowground foundations, Subterra is creating solutions to inspect, learn, and manage these spaces otherwise deemed too difficult or dangerous to enter physically. Subterra announced in May the closing of its first round of seed funding at $1.42M led by London-based XTX Ventures. The company plans to use the funding to accelerate the growth of its proprietary cloud and AI platform through the North American space and to expand its team.
Pantomath
Pantomath is on a mission to improve data uptime and availability, as well as to increase productivity. This automated pipeline lineage platform is designed for end-to-end operations across complex data analytics ecosystems by providing real-time alerts, troubleshooting, identifying root causes, and resolving incidents. In October, Pantomath announced it achieved SOC 2 Type I compliance per American Institute of Certified Public Accountants (AICPA) standards for SOC for Service Organizations. Receiving this compliance demonstrates that Pantomath manages its data to the highest level of security and compliance.
enosix
enosix was founded with the vision for smarter, more intuitive, and real-time integration to simplify business processes for an improved end-customer experience. The platform has become the new standard and go-to real-time for SAP ERP integration. enosix announced in November the release of its new integration technology with ServiceNow. Users can receive complete SAP integration without designing, coding, or training through the company's Packaged Integration Process (PIP).
Top Cincinnati Startups to Watch: Mid-Size Startups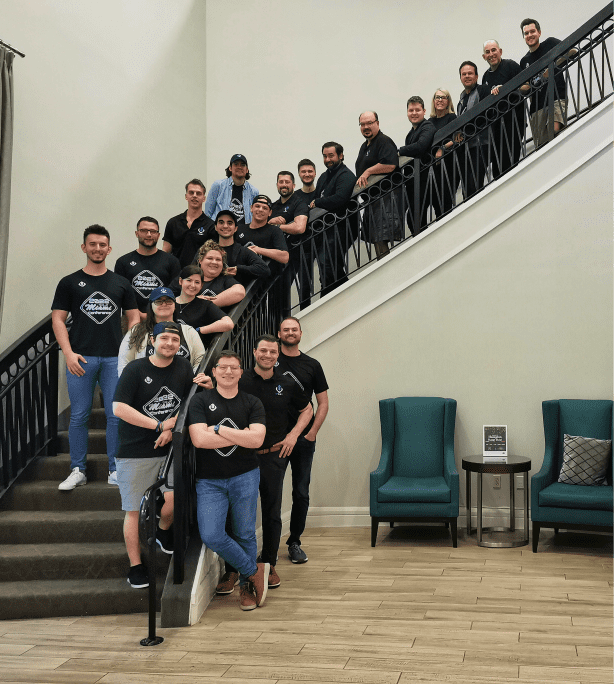 Top Cincinnati startup: UpShift
UpShift
UpShift is an industry-leading W2 staffing platform built to connect businesses and W2 employees in real time. Trusted by over 1,200 businesses across 25+ cities, the company's next-generation platform has a net success rate of over 95% compared to the temp staffing industry standard of 40%. In August, UpShift announced its expansion into Kansas City and St. Louis, Missouri to assist local businesses across a variety of industries to meet their employee needs.
Astronomer
Astronomer is a software development company providing modern data orchestration. With customers in more than 35 countries, Astronomer's popular product, Apache Airflow, is downloaded more than 12 million times per month allowing its users to programmatically author, schedule, and monitor data pipelines using Python or SQL. In August, Astronomer announced that its product Astro is available on all major cloud providers. Astro, Astronomer's fully managed data orchestration platform, is available on Amazon Web Services (AWS), Microsoft Azure, and Google Cloud.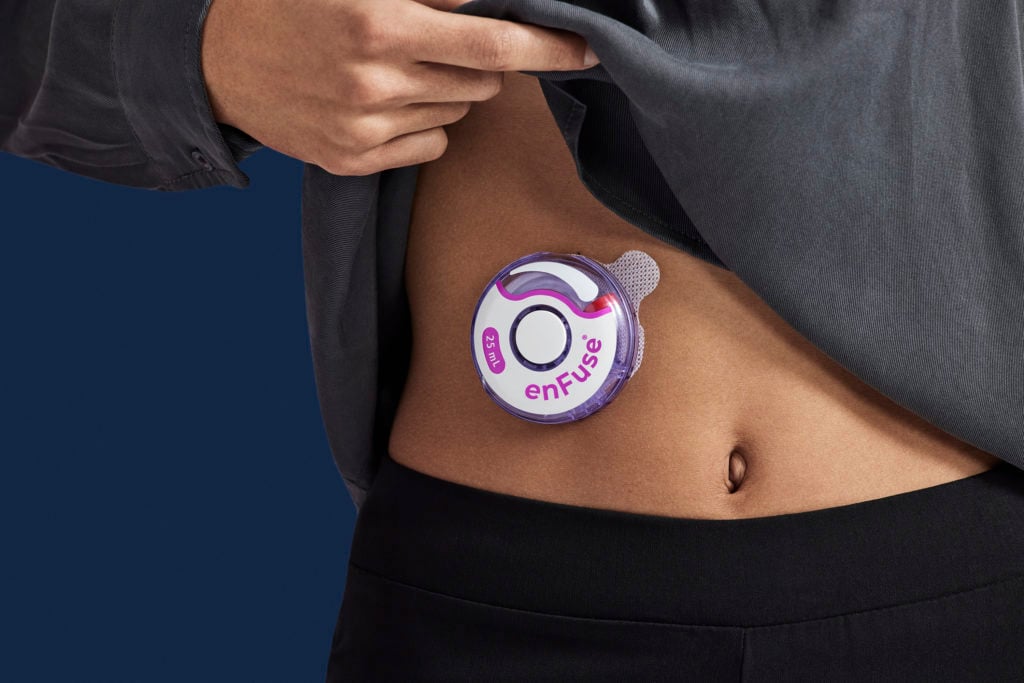 Top Cincinnati startup: Enable Injections, enFuse
Enable Injections
Enable Injections is a medical equipment manufacturer of on-body delivery systems to improve the patient experience. The company is redefining drug delivery systems to benefit patients, providers, payers, and partners. In January, Enable announced $215M in Series C funding led by Magnetar Capital. The financing gives the company the ability to continue growth efforts in the development and manufacturing of the enFuse® investigational system designed to deliver larger volumes from 5-25 mL.
STACK Construction Technologies
STACK Construction Technologies is a software developed for professional construction contractors to help run their businesses and maximize profits. STACK's cloud-based software provides preconstruction solutions, such as fast and accurate bid management, takeoff, and estimating, as well as construction solutions including real-time field and project collaboration. In March, STACK announced two new acquisitions of Bid Retriever and K-Ops. Acquiring these two companies allows STACK to continue to build on its vision of always providing the unique capability sets that contractors need.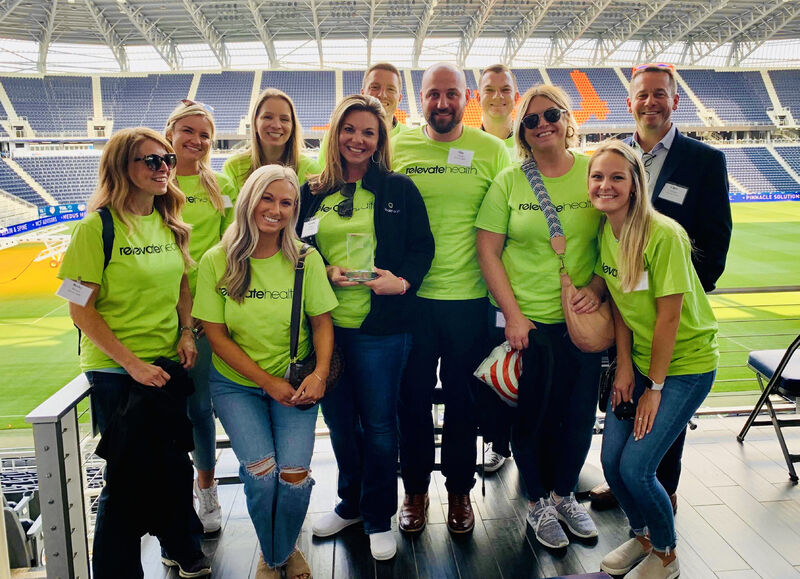 Top Cincinnati startup: Relevate Health
Relevate Health
Relevate Health is the only healthcare professional (HCP) engagement company offering agency services and proven products. Relevate combines data and insights, HCP engagement solutions, and agency capabilities to combat challenges faced by pharmaceutical and biotech clients. In April, Relevate announced the acquisition of ConneXion 360 to enhance its reach and improve the effectiveness of HCP messaging and engagement. Following the acquisition, the company now serves more than 185 brands.
Explore More Top Startups in the Midwest
Top Startups to Watch in Ann Arbor
Top Startups to Watch in Detroit
Top Startups to Watch in Cleveland
Top Startups to Watch in Columbus
Top Startups to Watch in Chicago
Top Startups to Watch in Indianapolis
Top Startups to Watch in Pittsburgh