Detroit is a rapidly growing tech hub and despite economic layoffs in 2022, the tech industry in the Motor City continues to grow. Detroit was recently ranked the #1 emerging startup ecosystem in the world, and we can see why — it's full of some of the best startups and tech companies in the region — and the country!
Check out this year's 31 top startups and tech companies in Detroit. Many are hiring and gearing up for major growth in 2023.
Jump to small startups (less than 100 employees)
Jump to mid-sized tech companies (100-1000 employees)
Jump to large tech companies (1000+ employees)
Top Startups to Watch in Detroit: Top Small Startups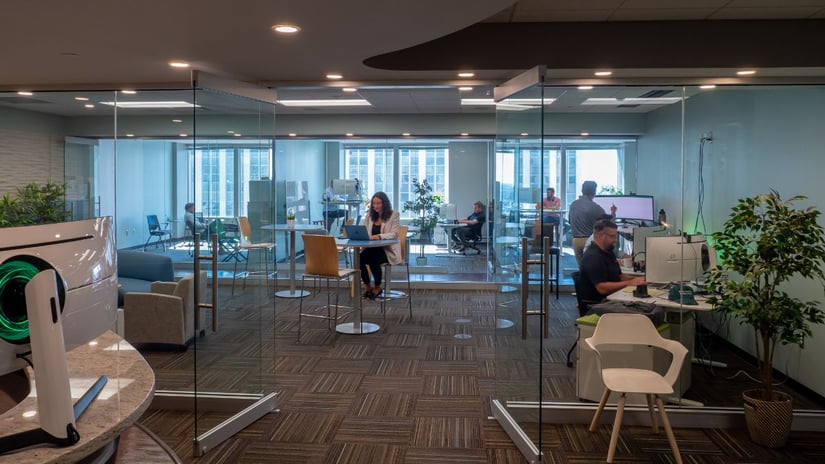 Top Detroit startup: GreenLancer
GreenLancer
GreenLancer is an online project management platform that's accelerating solar energy. Their technology provides solar, telecom, and EV Charging Infrastructure design, permitting, and engineering solutions to solar installers, roofers, homebuilders, home improvement contractors, financiers, solar distributors, and telecom installers. With the passage of the Inflation Reduction Act last summer, which includes $369 billion in funding to tackle climate change, GreenLancer is investing more in its EV charging infrastructure support. The company is steadily growing and recently opened up their new office in Downtown Detroit.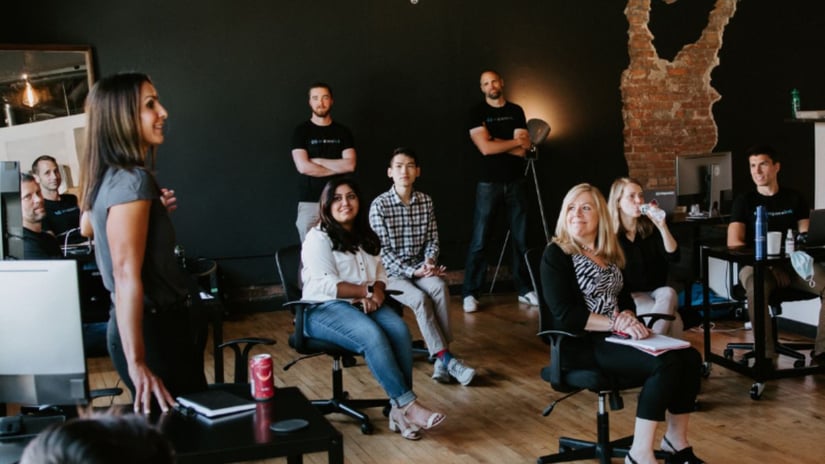 Top Detroit startup: Airspace Link
Airspace Link
Airspace Link is the market leader in State & Local Government drone planning and management software, data exchange, and mapping, offering the most powerful geospatial cloud solutions available. Based in Detroit, the company saw some amazing growth in 2022 and completed its $23 million Series B funding round. At Airspace Link, the sky's the limit.
Hush
Hush is the always-on, always-learning comprehensive service that makes digital privacy as attainable as an Uber. Founded in Detroit by Mykolas Rambus and Jaafar Mothafer (a 2023 Purpose Awards recipient), Hush has been steadily growing and establishing itself as a top leader in digital privacy. In 2022, Hush raised $4 million and is positioned for more growth in 2023.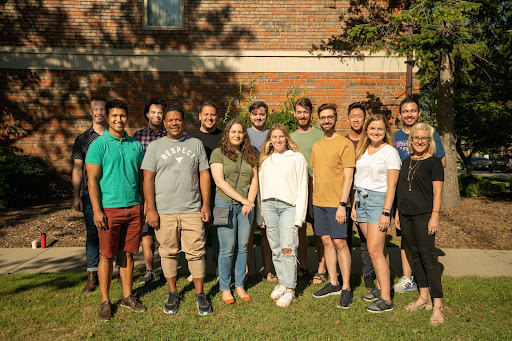 Top Detroit startup: Trustpage
Trustpage
Founded in Detroit in early 2020 by Chase Lee, Trustpage set out to help companies communicate their security postures with dynamic Trust Centers. Since then, hundreds of companies have launched Trust Centers and turned security from a hurdle into a competitive advantage during their sales cycles. After raising $5 million at the end of 2021, Trustpage expanded product offerings to include questionnaire automation tools, resource sharing automation, and security review management. The team also added a few new teammates, launched a partnership program, achieved SOC 2 Type II compliance and more. Gearing up for more growth in 2023, we're excited to see what is next to come for Trustpage.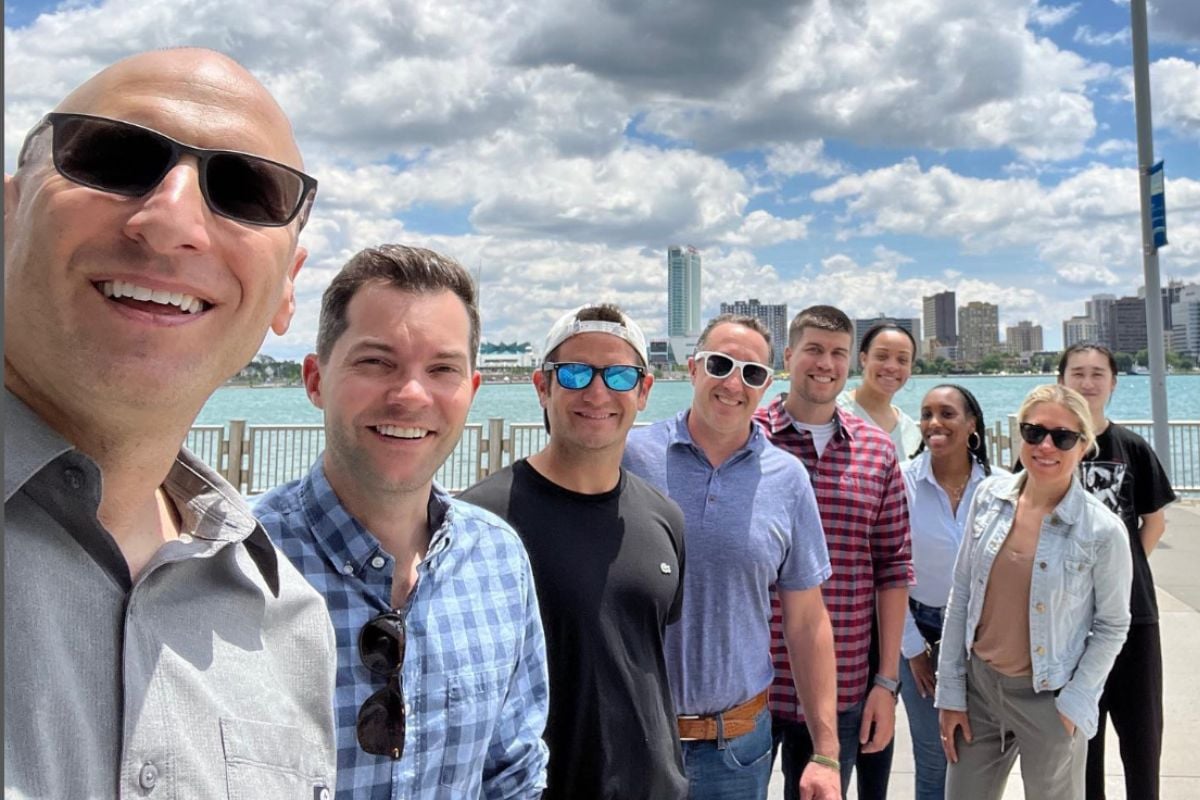 Top Detroit startup: Quikly
Quikly
Quikly is a Detroit startup that's helping recreate brand promotions. As a true MarTech startup, Quikly is building technology that uses psychology to cut through consumer noise and motivate consumers in fun and engaging ways. This technology is used by top brands like American Eagle, Domino's Pizza, DSW and more and has motivated over 40 million customers. Quikly has a people-centered approach to growth, always supporting team members' work-life balance and professional development, making it a great company for sustainable growth — and one to keep an eye on!
BrandXR
BrandXR is a no-code Augmented Reality platform and award-winning XR studio. The company uses AR technology to help businesses and organizations sell, educate and entertain with technology. This year, the company launched its second annual Augmented Reality Mural Festival in Detroit to help art come to life throughout the community. BrandXR also worked with the University of California, Davis to launch an AR campaign on Instagram that highlights how climate change is affecting the snowpack at Lake Tahoe. The remote-first, Detroit-based startup is innovation-focused and holds a key spot in a market that has a $2.67 billion opportunity, with over 2 billion devices capable of interacting with their experiences. We're excited to see what cool collaborations and innovations BrandXR launches next year!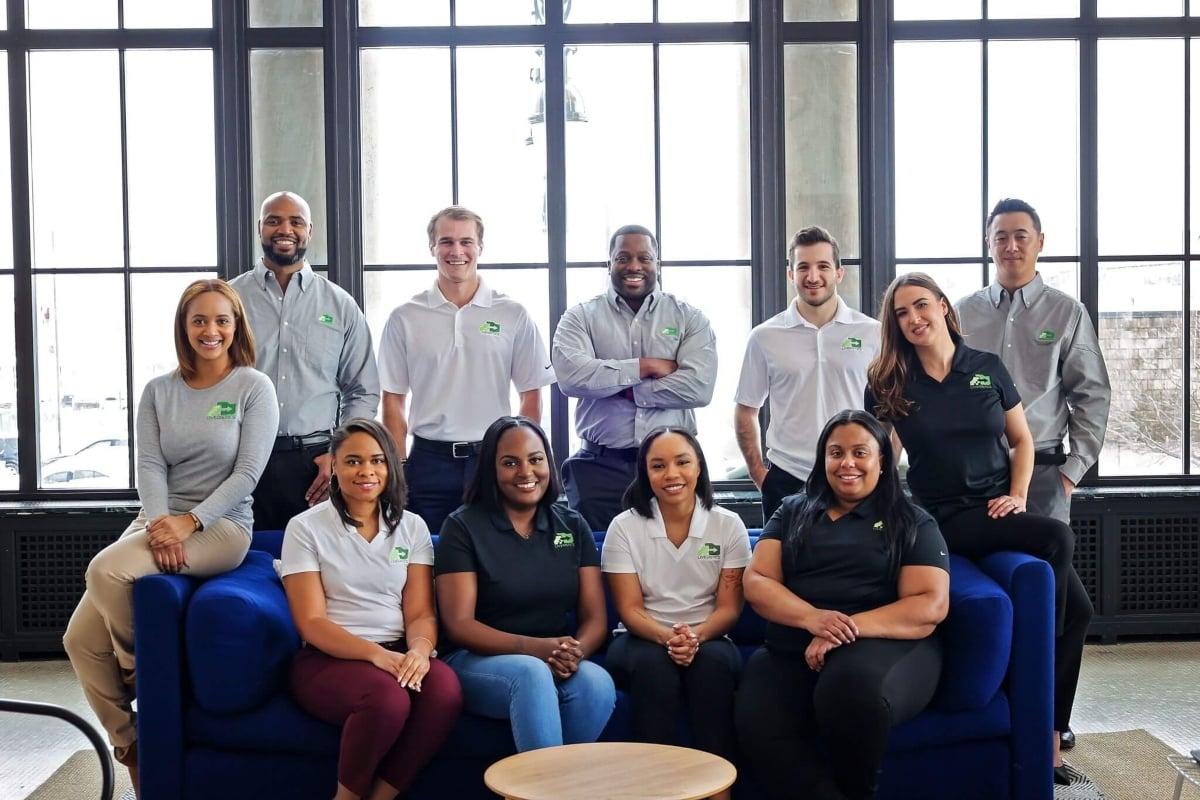 Top Detroit startup: Livegistics
Livegistics
Founded by Justin Turk in 2017, Livegistics is designed to bring the construction industry into the world of technology through real-time data and predictive software that helps to reduce waste and work more efficiently on a project. The data they provide enables their customers to make more insightful decisions for tomorrow and allows contractors and construction companies as a whole to be more proactive than reactive. In 2022, the company raised a $6 million seed funding round. With its continued focus on culture, Livegistics is gearing up for another big year.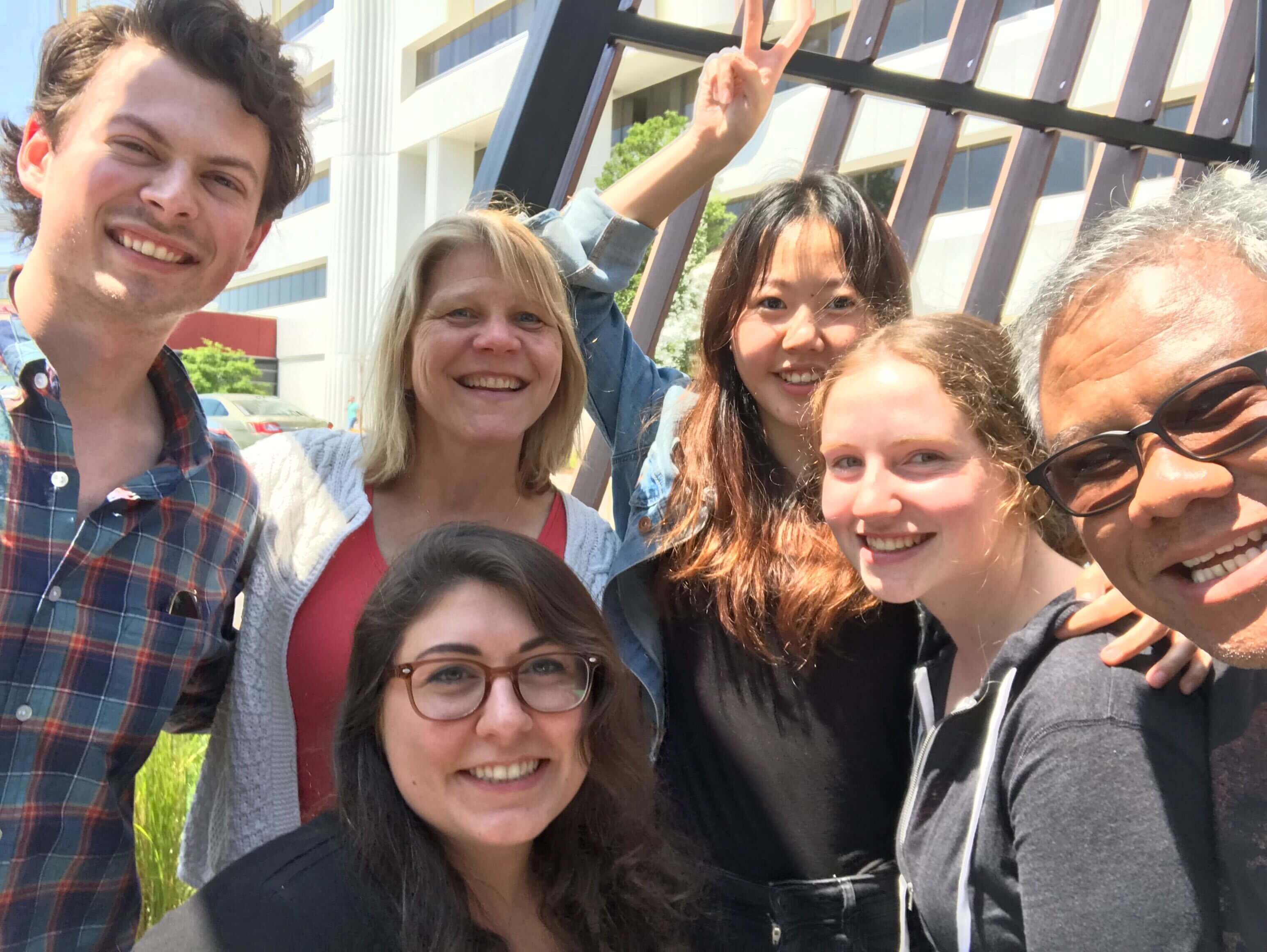 Top Detroit startup: Alchemie
Alchemie
Alchemie is a rising Detroit startup that's creating digital learning tools to increase student success in STEM. Through a thoughtful, inclusive design of digital interactives that are easy to use, non-intimidating, and accessible, Alchemie is paving the way for all students, including those who are blind or visually impaired, to learn and understand science visualizations. The company recently raised $1 million and is gearing up for more product and hiring growth.

Top Detroit startup: Petram Analytics
Petram Analytics
The digital marketing industry is rapidly — and constantly — changing as platforms give people more control over their data. Petram Analytics is helping brands get up to speed. Founded in 2018 by Jibreel Lockhart, Petram is a proud, Detroit-based firm with a talented team of data scientists, engineers, analysts, and coaches committed to democratizing data analytics. As marketing technology and data privacy continue to rise to the forefront of tech conversation, Petram is at the intersection of the most advanced technology we've seen and the fight for data privacy. We're excited to see what's next for this top Detroit startup to watch.
RoboTire
RoboTire is a rising Detroit startup that's automating vehicle maintenance through its automatic tire changing robot. The company has a big vision for the future, one that goes beyond tire changing and includes autonomous vehicle maintenance, too. The company has raised over $10 million in funding so far and continues to grow with new partnerships and deployments.
Delphinus Medical Technologies
Delphinus Medical Technologies develops, commercializes, and services breast cancer screening solutions to hospitals and imaging clinics. Based in Novi, Michigan, the medtech startup raised $30 million in October to help advance its mission.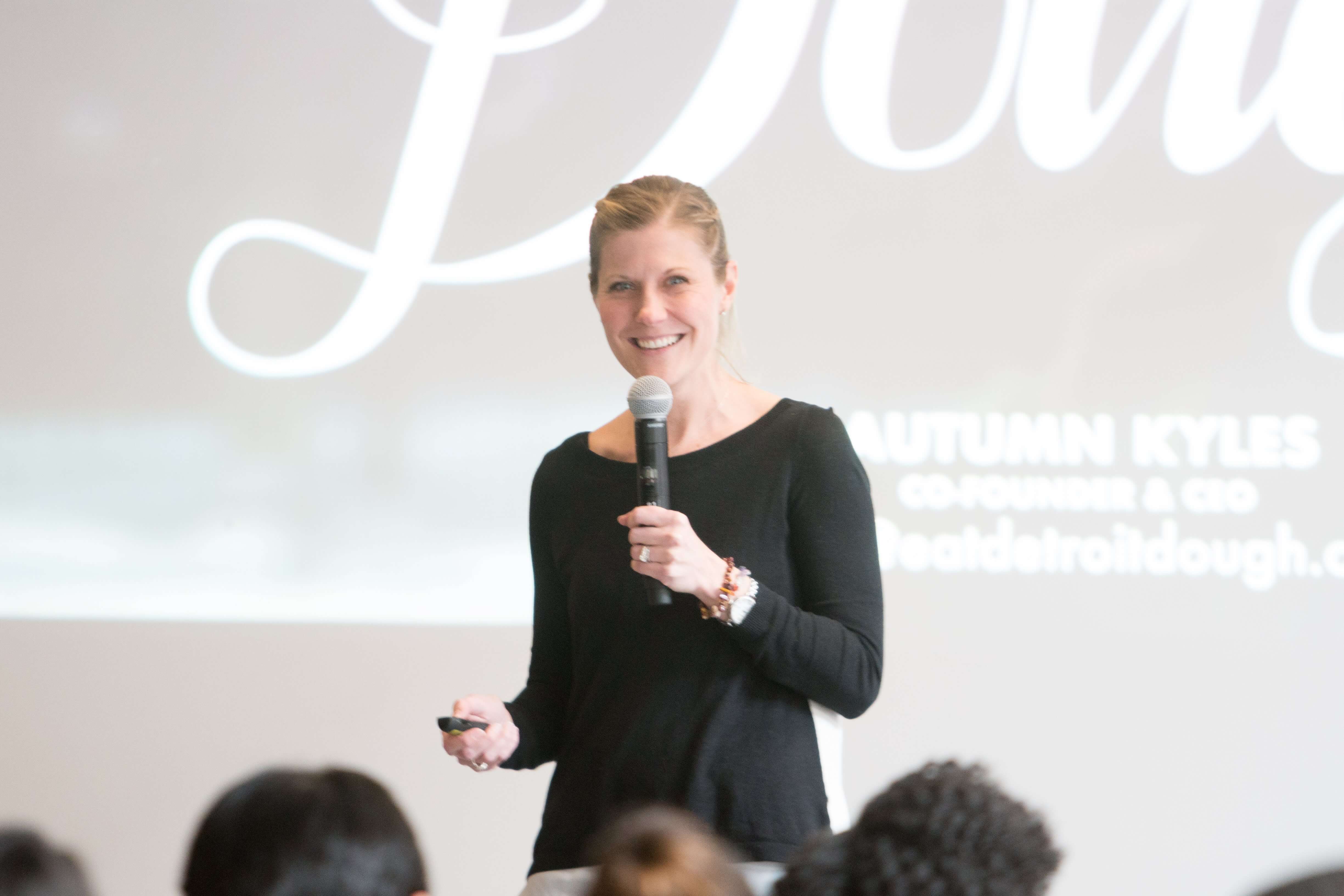 Top Detroit startup: Pocketnest
Pocketnest
Pocketnest is a Detroit fintech startup that aims to bring financial wellness coaching to the masses, geared toward millennials and younger audiences. Over the last year the startup has experienced huge growth and garnered attention as one of the top fintech startups in the Midwest. With a 250% growth in new users, 100% growth in annual recurring revenue and a 75% growth in new clients, this is just the beginning for this fintech startup on the rise. Just last month it raised $2.6 million in a new funding round.
Rivet Work
Rivet is a workforce management platform for the skilled trades that connects workers, companies, and labor organizations. Founded in Detroit, Rivet is rapidly growing in its beachhead market of Midwest commercial electrical contractors. Rivet has raised over $4 million and has widely grown its team and product offering. We're excited to see what's in store for this startup in 2023.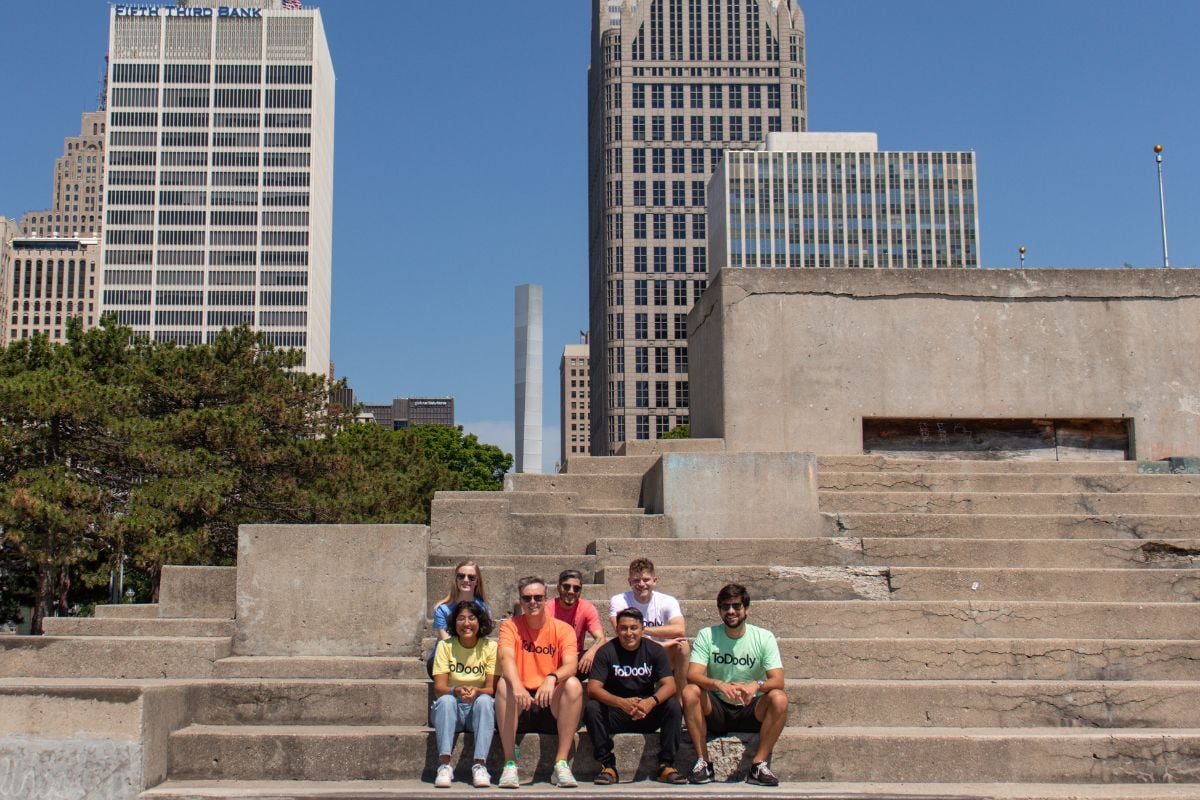 Top Detroit startup: ToDooly
ToDooly
ToDooly is an online marketplace that connects young people who need work on a flexible schedule to clients who need work done around the house. Since its founding in 2019, the company has seen great growth. In 2021, the company raised over $1.5 million in seed funding. In 2022, ToDooly raised an additional $100,000 in a grant from Google's Latino Founders Fund. The company also has evolved since its early days (you may remember their former name, ToDoolie), pivoting and innovating during the pandemic, too. We're looking forward to seeing what ToDooly does in 2023!
CoverTree
Rising Detroit startup CoverTree is helping people get better insurance for their manufactured home. In 2022, the insurtech startup raised $10 million in funding and launched insurance coverage in Arizona, Indiana, Michigan, New Mexico, Ohio, Illinois and Tennessee. CoverTree will use funding for team growth, state and product line expansion,and technology expansion.
EXO Freight
Based in Metro Detroit, EXO Freight is applying technology to the often-overlooked open deck transportation industry. Their goal is to bring the open deck shipper into the digital age. In 2022, this top Detroit startup to watch raised $15 million in Series A funding to help advance its technology and mission.
KODE Labs
In 2017, Edi and Etrit Demaj (winners of the 2023 Purpose Awards) launched KODE Labs, a Detroit startup that provides smart building software. The company had originally been bootstrapped and raised its first round of capital in 2022 worth $8 million. To date, the company touts a zero churn rate: every client they've ever signed up is still working with them.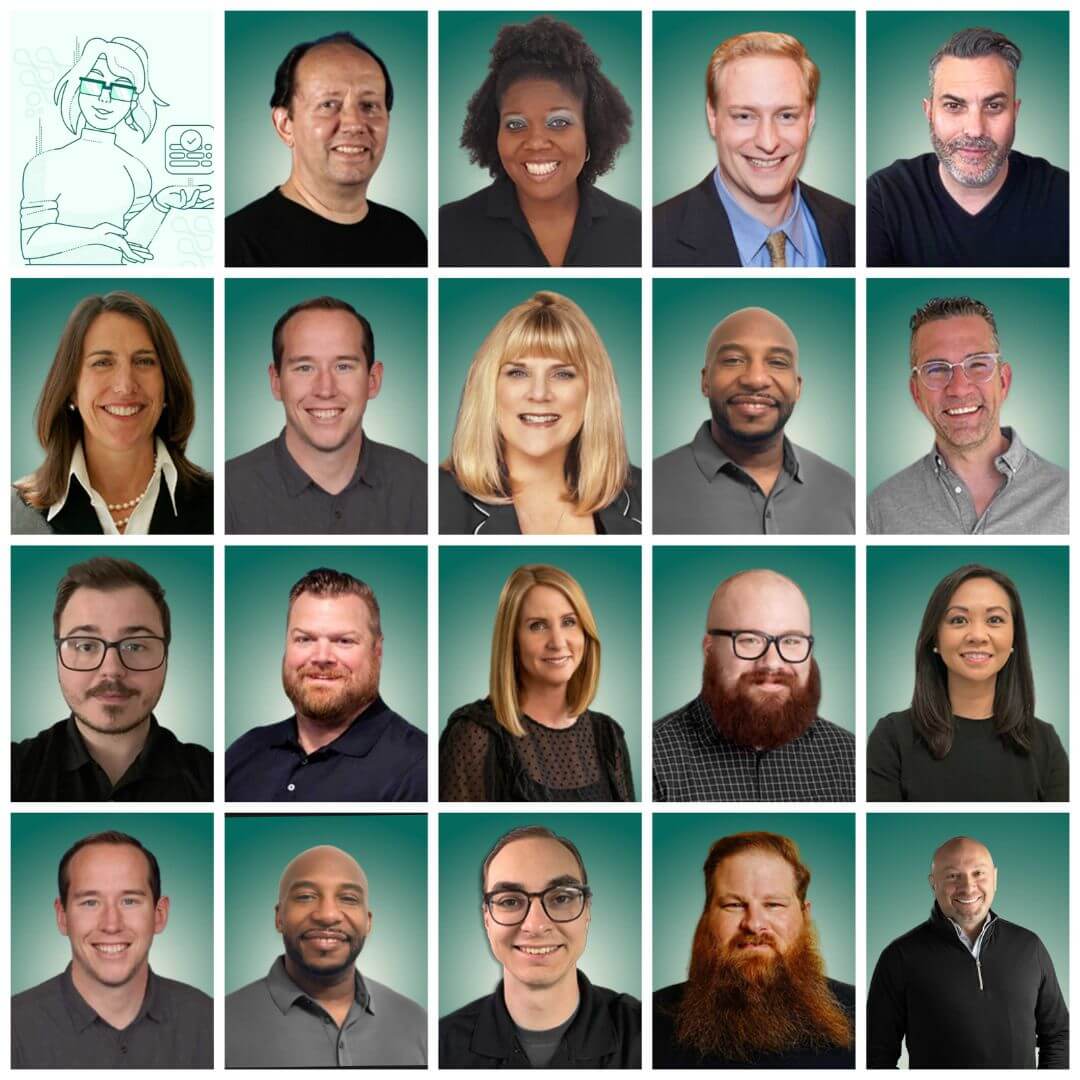 Top Detroit startup: AaDya Security
AaDya Security
After spending years in the IT and security industry, Raffaele Mautone founded AaDya Security in 2019 with a goal of simplifying security for the small and midsize business customers. The company received some awesome recognition in 2022 for their $3.1 million funding round, for being a top cybersecurity company, and being named one of the top 10 most promising solutions for identity governance and administration.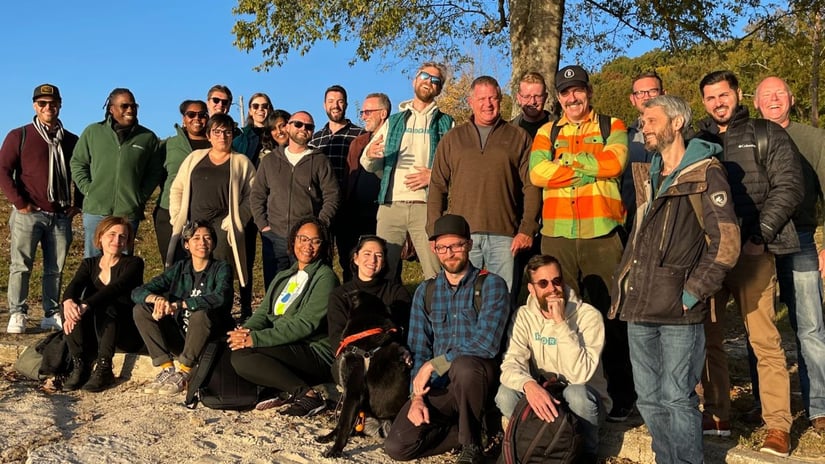 Top Detroit startup: Regrid
Regrid
Regrid is the leading provider of land parcels and location context data for maps, apps, and spatial analysis. Since 2019, Regrid has grown tremendously in revenue, size, and scale. Regrid's products have seen a remarkable increase in adoption, all thanks to its great product-market fit. They serve a growing roster of enterprise-scale data & API customers, as well as over 200K subscribers on their app. They successfully serve both the public and private sectors with a significant footprint in renewable energy, real estate, broadband, high-tech, and data modeling use cases. The company is 100% remote, and with the roadmap and growth plans they've set aside for the next two years, Regrid is definitely one of the top tech startups in Detroit to watch for.
PIXO
PIXO innovates Extended Reality solutions that make XR easier than ever to deploy, use, and manage on a global scale. The startup is based in Metro Detroit, and its patent-pending platform helps organizations deploy, use, and scale XR content across potentially numerous global endpoints and thousands of users and devices. In 2022, PIXO raised $6.5 million and is gearing up for more growth in 2023.
Waymark
With its best-in-class video web app, Waymark uses AI to dismantle barriers to production and make video creation radically easy, opening creativity to all. Waymark is not only a leader in its field, but also a meaningful community supporter. When the COVID-19 pandemic hit, many small businesses faced unprecedented challenges and uncertainties. Waymark stepped up to offer over $1 million in free, customized videos to over 10,000 businesses across the country, helping them communicate with their customers, promote their services, and stay afloat during a difficult time. Waymark's founder, Nathan Labenz, has been a staunch advocate for the Detroit startup ecosystem and Waymark's work has only helped the community grow and strengthen.

Top Detroit startup: Boon
Boon Health
Boon is a personalized, 1:1 coaching platform that is bridging the gap between employee mental well-being and professional development in the workplace. Whether it is coping with daily stressors or becoming a more effective leader, Boon's coaching meets employees wherever they are at and helps them overcome life's challenges. As the mental health crisis continues to worsen and the demand for employee wellness programs grow, Boon is positioned for major growth in 2023.
FACINGS
FACINGS is a small, rising Detroit startup that is empowering brands to launch better NFT collections with their end-to-end campaign management platform. The company is quickly becoming leaders in the Detroit crypto/blockchain space and is planning on expanding their team in 2023. As NFTs continue to play a huge role in the future of contracts and notarization, we're excited to see FACINGS grow right alongside it.
LIFT AI
LIFT AI is a provider of an AI platform to assist and provide elevator maintenance services. Founded in Detroit, the company has been remote-first since 2019 and has services over 1,000 elevators. In 2022, LIFT AI raised almost $2 million in an unknown series funding round. Now, the company is working on its 2.0 AI platform, and we're excited to see what the plans are for 2023.
FanLabel
Based in Metro Detroit, FanLabel is a gaming platform for music fans and artists. It's like fantasy sports, but for music. They've had major partnerships with the Grammy Awards and over 300,000 players have competed in the app's games. According to Crunchbase, FanLabel raised over $2 million in funding in November, 2022.
Top Startups to Watch in Detroit: Top Mid-Size Startups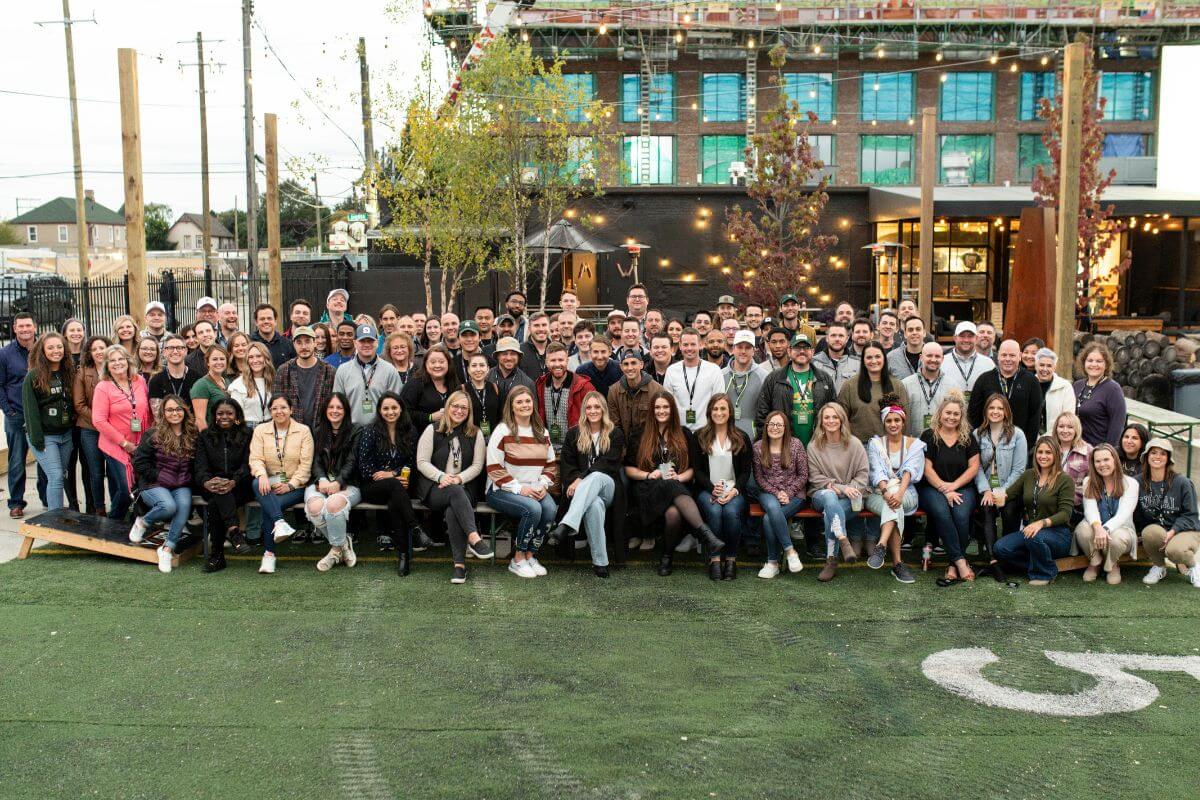 Top Detroit startup: Signal Advisors
Signal Advisors
Signal Advisors is a remote-first, Detroit-founded startup helping take on the retirement crisis. This software startup helps financial advisors grow their businesses, with the ultimate goal of supporting Americans on their journey to retirement. Founded in 2020 by Patrick Kelly, Jake Cohen and Kevin O'Hara, Signal is rapidly scaling with over 105 team members — and growing! The company is consistently making headlines as a promising fintech company, a top place to work, and more.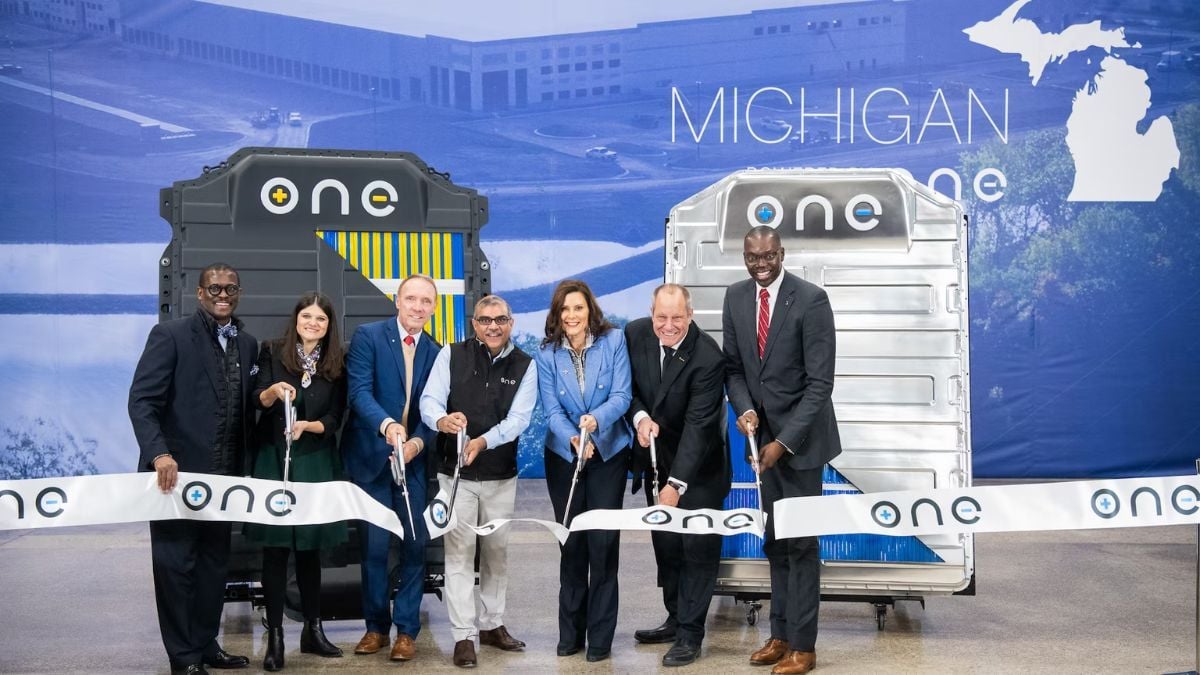 Top Detroit startup: Our Next Energy
Our Next Energy
Based in Novi, Mich., Our Next Energy (ONE) develops energy storage technology to expand access to sustainable power. The company was heavily featured in the news in 2022 with its huge $65 million Series A funding round and opened its new headquarters office in Novi (Governor Whitmer, Lt. Governor Gilchrist and Representatives Stevens and Dingell were present for the ribbon cutting ceremony). The company also announced a $1.6 billion investment in a new battery cell manufacturing plant in Van Buren Township, Mich. ONE's founder, Mujeeb Ijaz, is a former Apple employee and is putting ONE (and Michigan) on the EV development map.
Autonomic
Autonomic is a software company based in Silicon Valley with offices in Detroit, Toronto, and Shanghai. Autonomic created the Transportation Mobility Cloud (TMC) which simplifies how developers interact with complex, software-driven connected vehicle systems. The company has continued to grow its global team and is hiring in 2023!



Top Tech Companies to Watch in Detroit: Large Startups & Established Tech Companies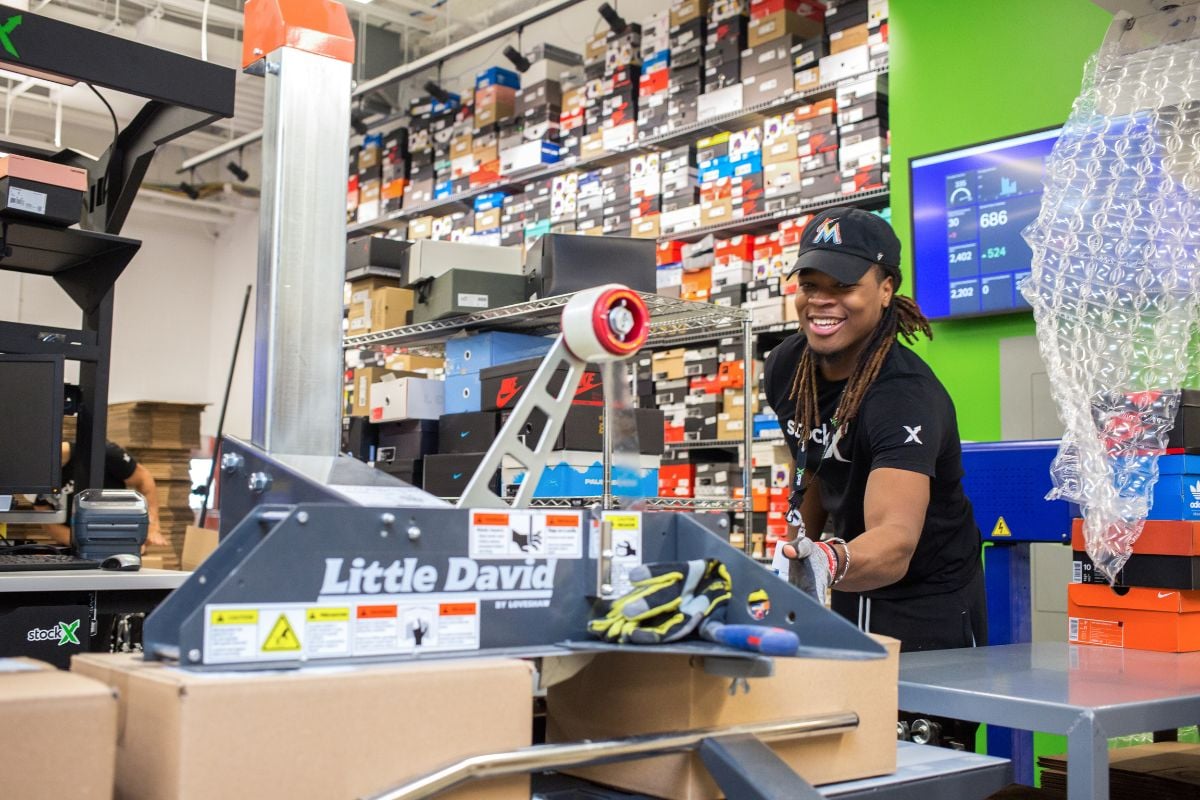 Top Detroit startup: Stockx
StockX
Launched in 2016, Detroit-based startup StockX started as a sneaker resale platform and has quickly grown into a multi-category platform for sneakers, electronics, collectibles, apparel, and accessories. The company has evolved from a six-person team in Detroit to a global company with customers in more than 200 countries and territories and over 1,500 team members around the world. With over 150,000 products in its catalog today, StockX is so much more than a place to buy and sell Air Jordans. StockX's Chief Impact Officer shared on a panel at Michigan Tech Week that the company is hyperfocused on its growth and people.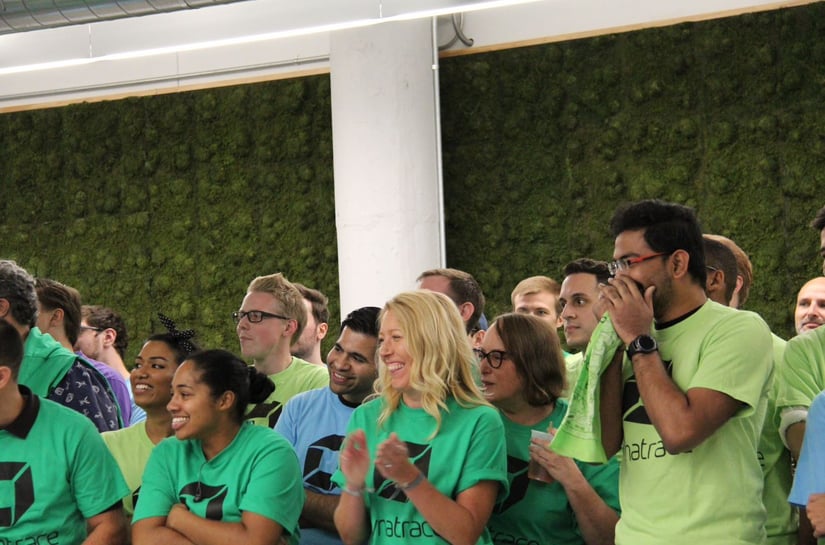 Top Detroit tech company: Dynatrace
Dynatrace
Dynatrace provides software intelligence to simplify cloud complexity and accelerate digital transformation. This global tech company has a vibrant office and community in Detroit. The company has been widely recognized as a leader in AIOps, extended and enhanced product offerings, and is known for upholding the strictest standards of cybersecurity. In 2023, Dynatrace is planning on growing their team in Detroit.
Grand Circus
Grand Circus is a virtual coding bootcamp that's been transforming lives and careers since 2013. Once based in-person in Detroit, the now virtual organization is helping students across the country access careers in tech. In 2022, the company was acquired by DISYS, a global talent company with more than 70 offices and 10,000 consultants worldwide. Over the last 10 years, Grand Circus has trained more than 3,000 people and become a trusted talent source for more than 400 companies across the region. This new partnership with DISYS supercharges that effort. With access to the resources and market reach of a global company, Grand Circus has big plans to accelerate their mission this year.
Explore More Top Startups in the Midwest
Top Startups to Watch in Ann Arbor
Top Startups to Watch in Cincinnati
Top Startups to Watch in Cleveland
Top Startups to Watch in Columbus
Top Startups to Watch in Chicago
Top Startups to Watch in Indianapolis
Top Startups to Watch in Pittsburgh