Cincinnati may be known for its chili, but it's also home to beautiful architecture, great cost of living, wonderful people, and yes, you guessed it, great startups. These are just some of the reasons why people on the coasts are moving back to Cincinnati, and the tech ecosystem continues to grow.
Between events like Black Tech Week and the rise of new startups, the Queen City is one to keep on your radar. Here are our top picks for the top startups to watch in Cincinnati.
12 Cincinnati Startups to Watch in 2024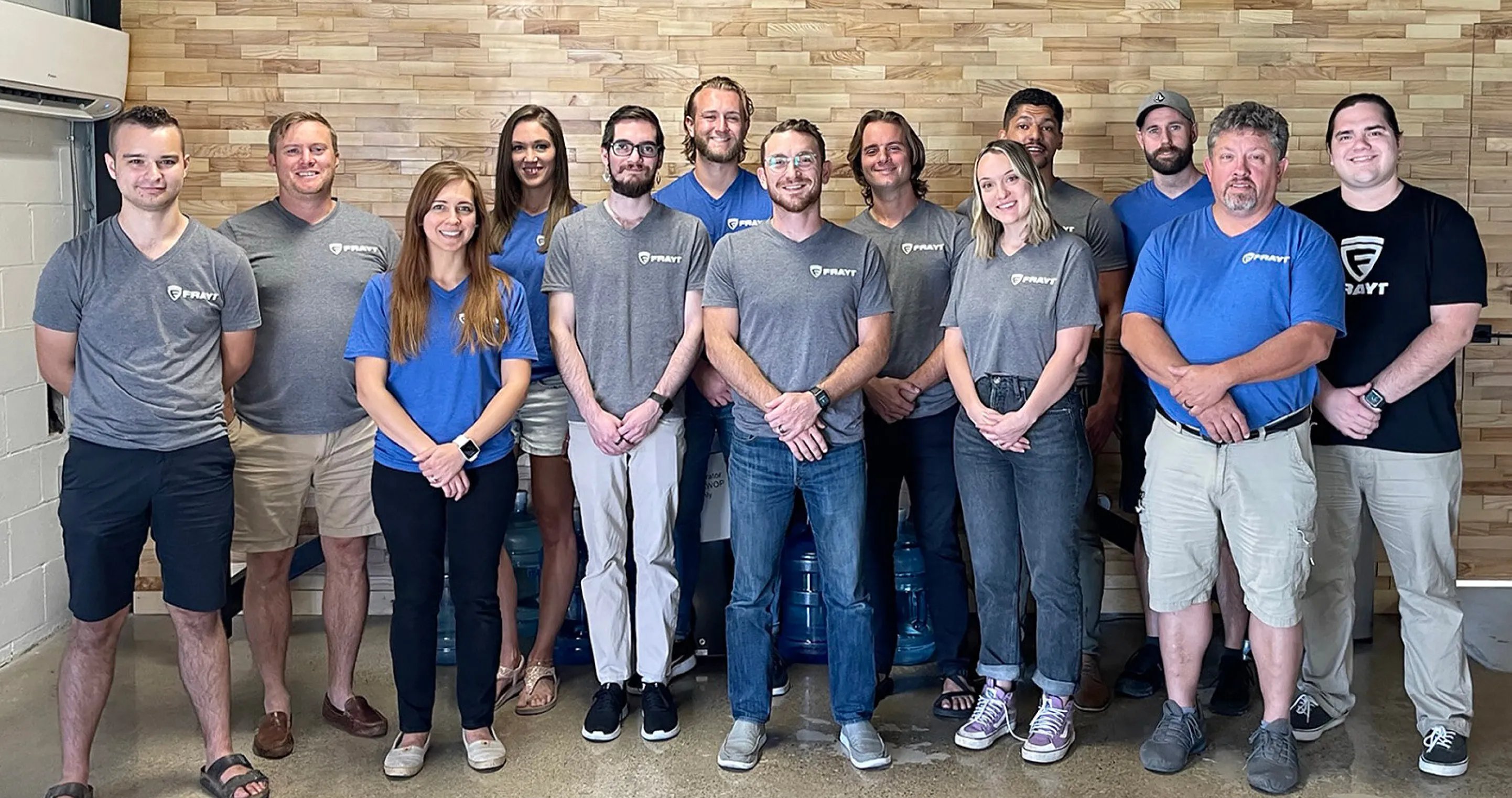 Top tech companies in Cincinnati: Frayt. Image source: Frayt.
Frayt
FRAYT is a developer of a delivery application offering shipping services. The company enables businesses and retailers to offer same-hour delivery to their customers, from coast to coast. They recently raised $7 million in April 2023.
Pantomath
Pantomath is a Cincy-based startup resolving complex data issues with its end-to-end data observability and traceability platform. They recently announced a $14 million Series A funding round, led by Sierra Ventures with participation from Bowery Capital and Epic Ventures. The new capital will be put toward expanding Pantomath's tech and headcount.
Action Streamer
Action Streamer is a wireless wearable live streaming platform that provides first-person point-of-view footage for sports fans and content providers. Their helmet cam technology is already being used in the USFL (Fox Sports' American football league).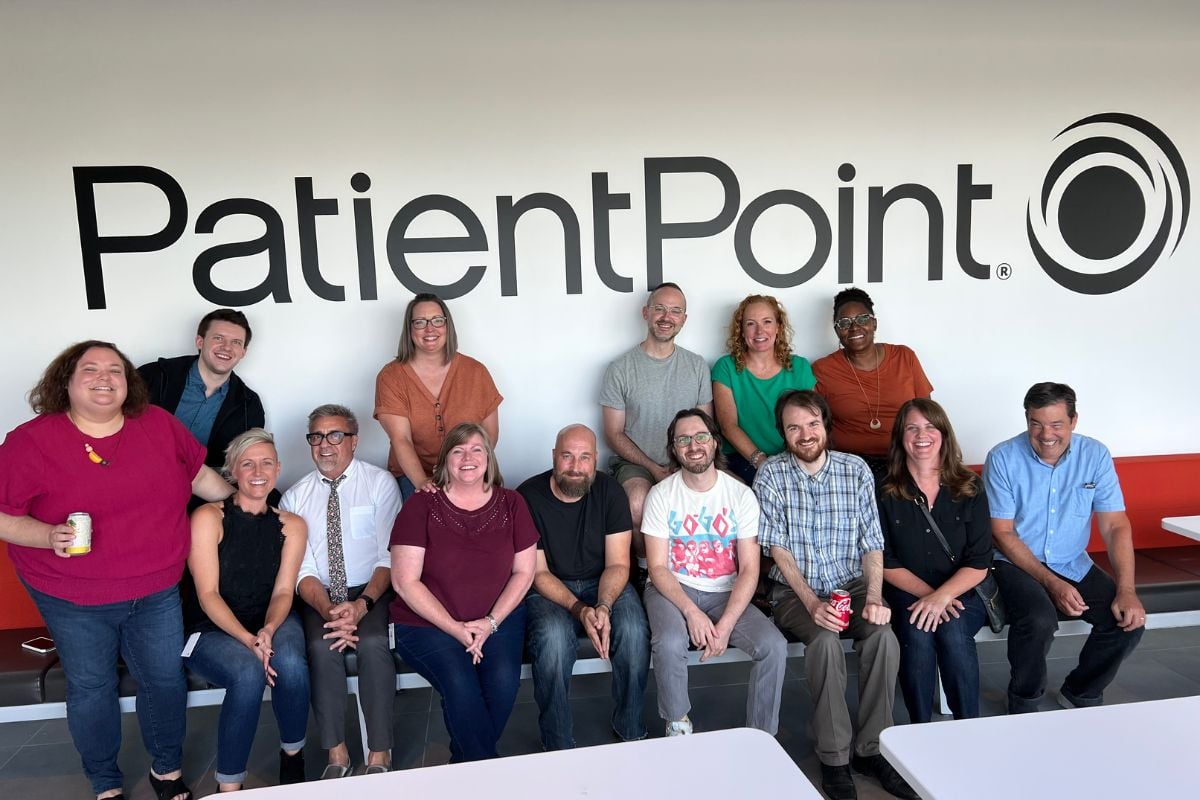 Top tech companies in Cincinnati: PatientPoint. Image courtesy of PatientPoint.
PatientPoint
PatientPoint is a Cincinnati tech company building an engagement platform for better patient care. PatientPoint has evolved into an industry-leading platform serving approximately 140,000 healthcare practitioners and impacting over 750 million patient visits annually. In 2023, PatientPoint acquired Rendia, a leading provider of point-of-care content for eye care providers. This expansion extends the company's tech-enabled point-of-care network across 20 medical specialties. Rendia's technology platform and content library, combined with PatientPoint's expertise, will allow us to provide even more tailored and custom content to healthcare providers and patients. It's all part of the company's commitment to improving the doctor-patient engagement, delivering meaningful messages, and enhancing health education demonstrates our dedication to making every doctor-patient engagement better for all.
ProspectStream
ProspectStream is an evidence-based sales process SaaS with a real-time assistant using intelligent selling tools and ML/AI. ProspectStream SaaS software uses AI to predict and manage the salesperson's activity to increase productivity and results. What can their AI predict and manage? Foundational activity- when to call someone, whether to leave a voicemail or send an email, it can also predict who to call in a company, number of times to call and how often. They track & manage opportunities in your database for the entire sales cycle, integrating forecasting tools & scoring pipeline prospects while providing best practices.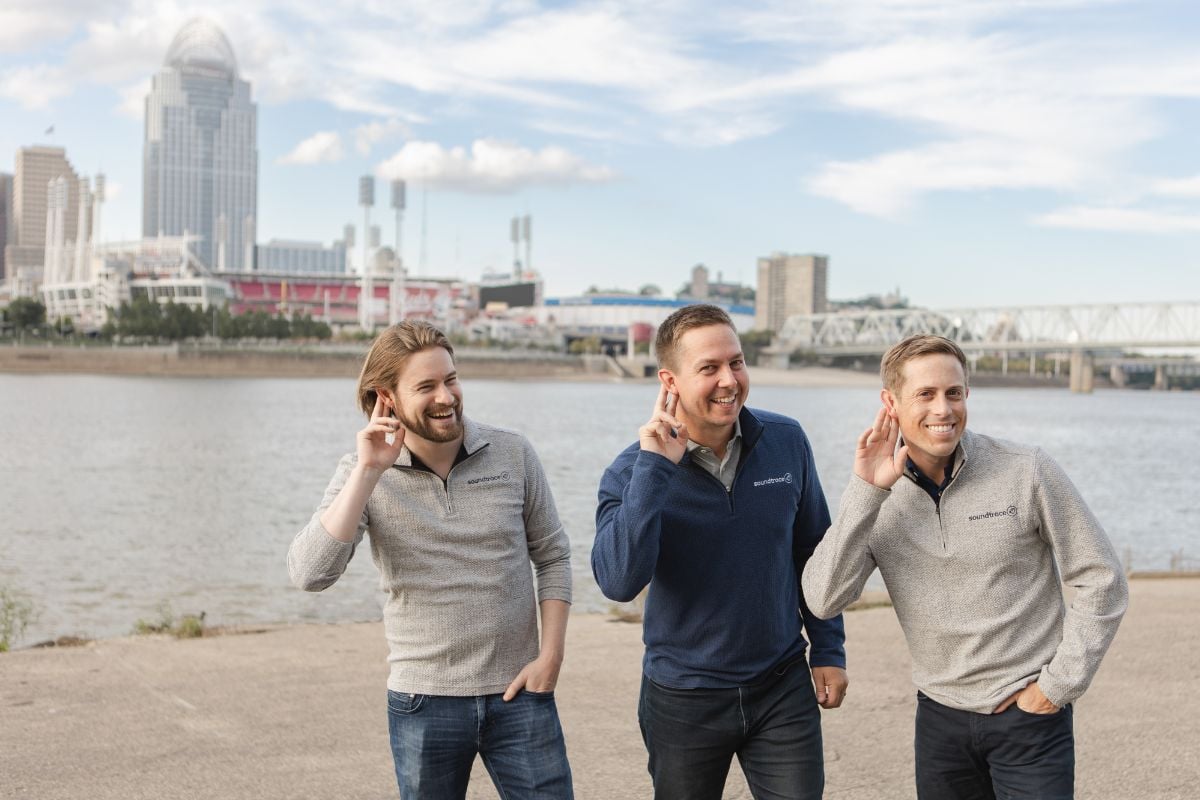 Top tech companies in Cincinnati: Soundtrace. Image courtesy of Soundtrace.
Soundtrace
Soundtrace automates OSHA's Hearing Conservation Program requirements by providing noise monitoring, audiometric testing, and recordkeeping. Soundtrace is a cloud-based platform that provides employers one unified & automated hearing conservation program. An end-to-end proactive solution that provides real-time observability and alerts that ensures compliance and protection.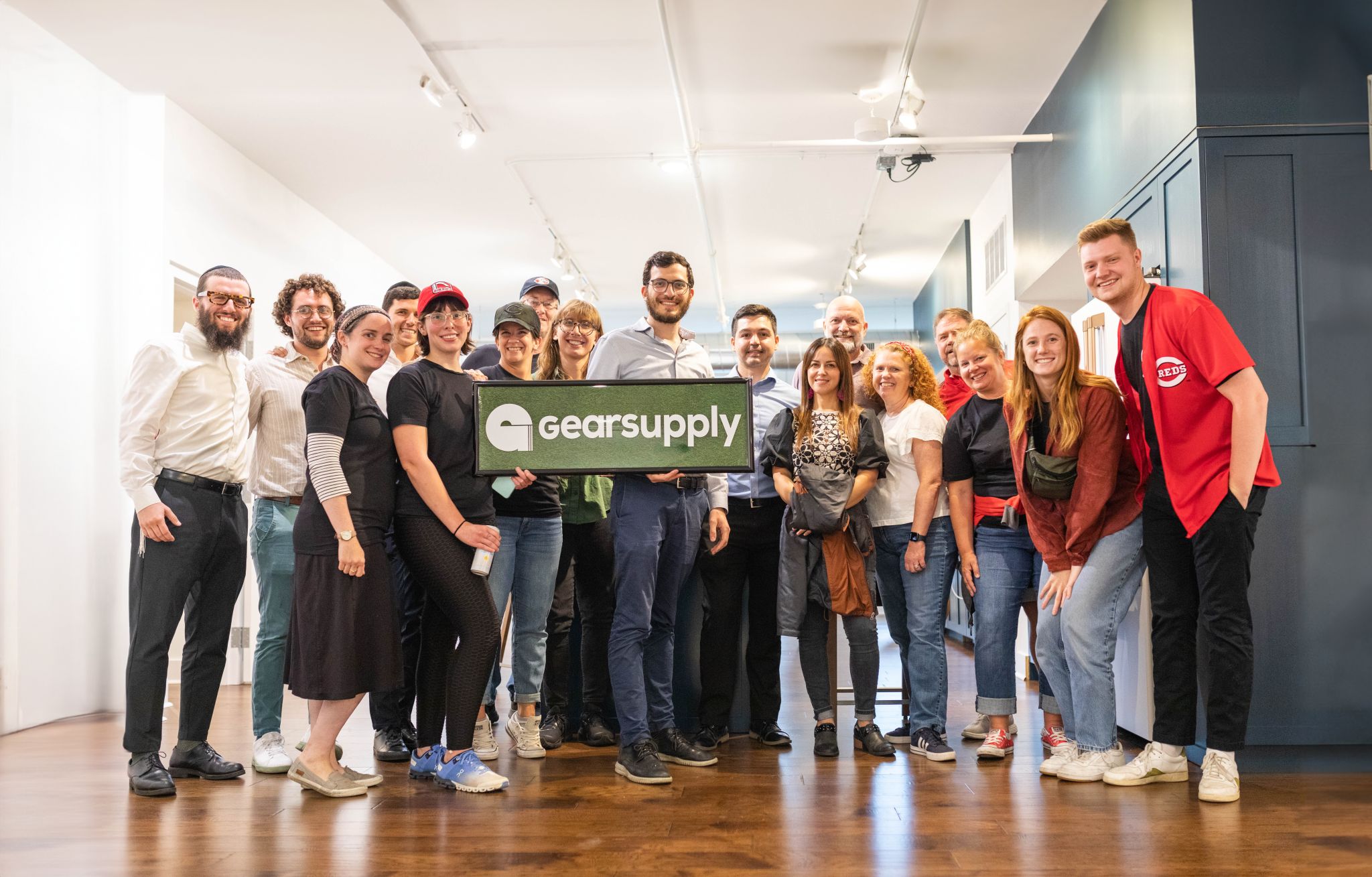 Top tech companies in Cincinnati: Gearsupply. Image courtesy of Gearsupply.
Gearsupply
Gearsupply is an online marketplace for buying and selling used AV equipment. Their mission is to provide sellers with maximum exposure across the internet and provide buyers with the most comprehensive inventory of listings available. By focusing on customer service, a safe and quick payment process, and reliable shipping partners, they strive to provide the best online marketplace experience—all while keeping their fees the lowest in the industry.
Amify
Amify is a full-service strategy, management, and operational partner who helps brands selling on Amazon optimize their presence, sales, and profitability through unmatched technology, expertise, and scale. The company raised $10 million in funding in 2023 and is a startup to watch in Cincinnati.
Voxel
Voxel is an engineering consulting firm that designs next-level solutions that leverage additive manufacturing to its full potential. The company raised $1.7 million in seed funding from CincyTech in 2023.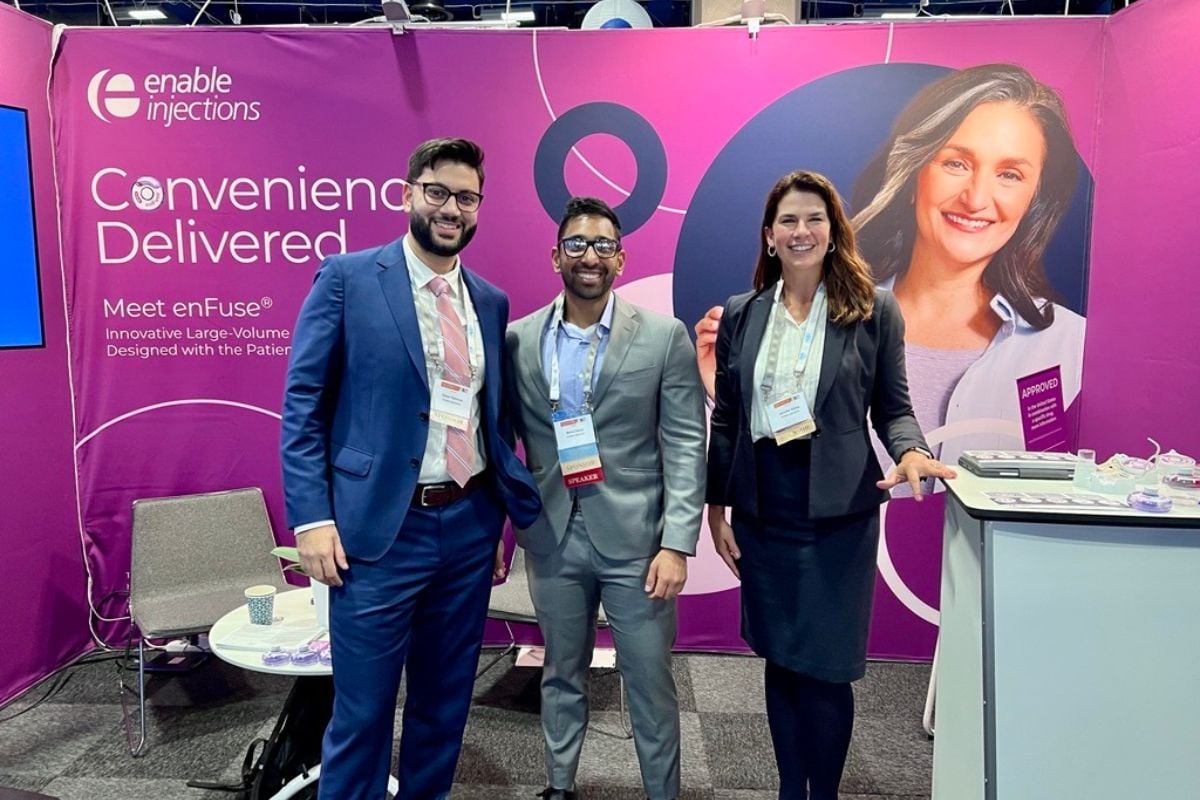 Top tech companies in Cincinnati: Enable Injections. Image source: Enable Injections.
Enable Injections
With its state-of-the-art technology, Enable Injections has created a wearable drug delivery system to improve the patient experience. The company has raised nearly $350 million in funding to date, and continues to grow and expand its services.
Cordata
Cordata Healthcare Innovations is a Software-as-a-Service (SaaS) company connecting communities and healthcare organizations to better serve at-risk populations by coordinating treatment and community resources. Cordata's core technology platform provides specific solutions that improve outcomes for patients with complex diseases, individuals battling addiction or mental illness, children in foster care, and victims of interpersonal violence. This year, the company acquired MedReportGuard, enabling Cordata to continue extending its positive impact on the highest-risk populations.
Astronomer
Astronomer is the driving force behind Apache Airflow™, the standard for expressing data flows as code. One of Cincinnati's fastest growing startups, Astronomer has been no stranger to the growing pains many faced in 2023. With a new CEO at the helm, Astronomer is looking forward to a year of change and growth in 2024, and we're excited to see what's next for this startup.
Discover More Top Tech Companies and Startups to Watch