While many top startups and tech companies have returned to the office in some capacity, many remain (or have always been) remote-first. With unparalleled flexibility, remote tech workers tend be very productive and have high retention. Might be why these remote tech companies are crushing the game.
Check out our picks for the top remote startups and tech companies for 2024.
43 Top Remote Startups To Watch in 2024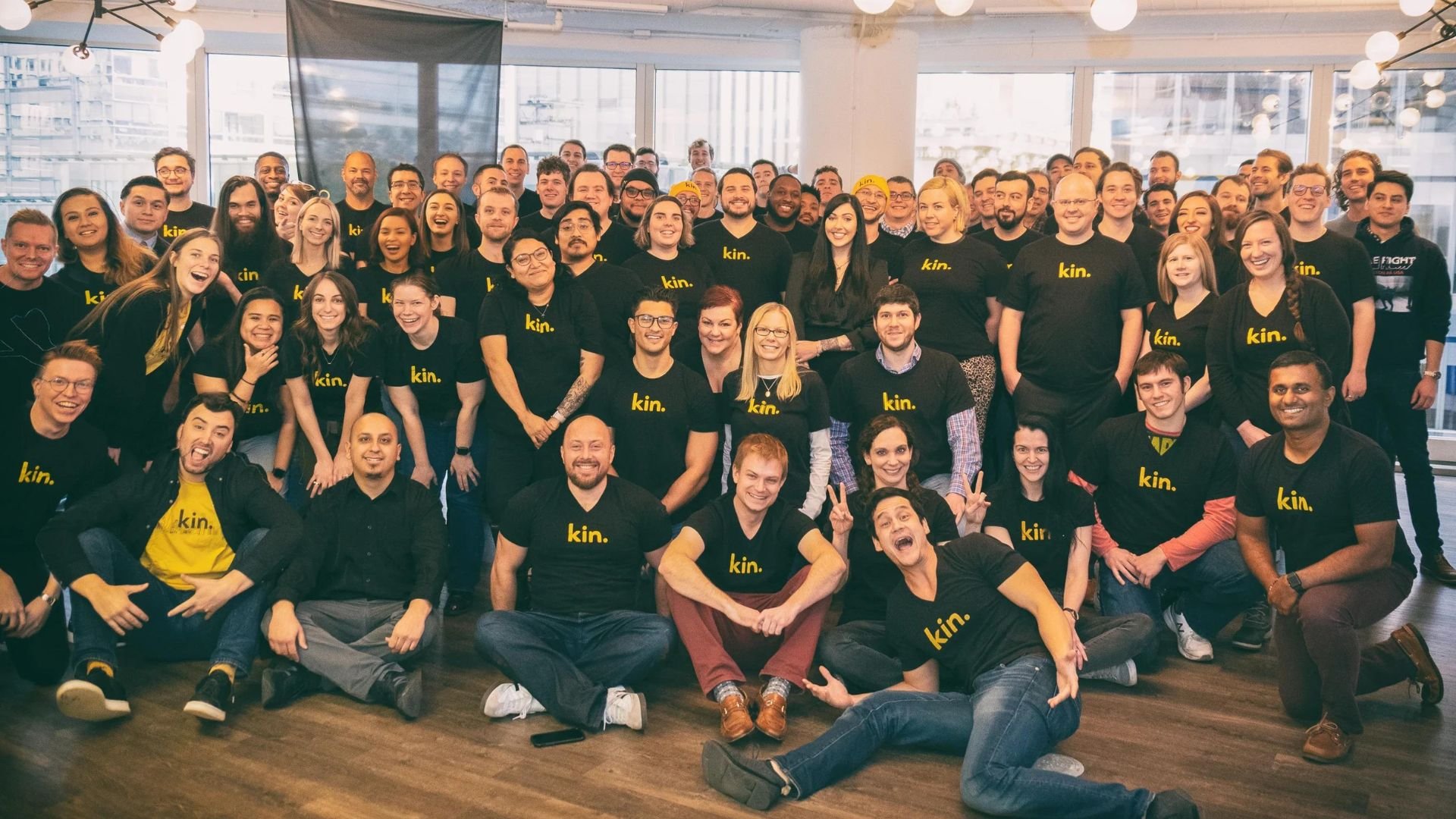 Top remote startups: Kin. Image source: Kin.
Kin Insurance
Kin Insurance is an insurtech company that offers personalized home insurance solutions. The company's technology platform delivers a seamless user experience, customized options for coverage, and fast claims service that helps homeowners get a customizable policy that is suited for them. The company recently raised $33 million in a Series D extension round, bringing its valuation up to $1 billion.
Vibrant Planet
Founded to help fight climate change, Vibrant Planet provides land management services and technology solutions to accelerate land restorations. The company collaborates with scientists, land management leaders, and policymakers to build a cloud-based system that informs and facilitates collaborative planning. In 2023, Vibrant Planet raised $15 million from backers like Microsoft.
Formant
Formant is a cloud platform that helps robotics companies easily deploy, scale, and manage their fleets. The company has been rapidly growing, increasing revenue by more than 500% year over year. And in October 2023, Formant company raised $21 million to help expand its enterprise focus.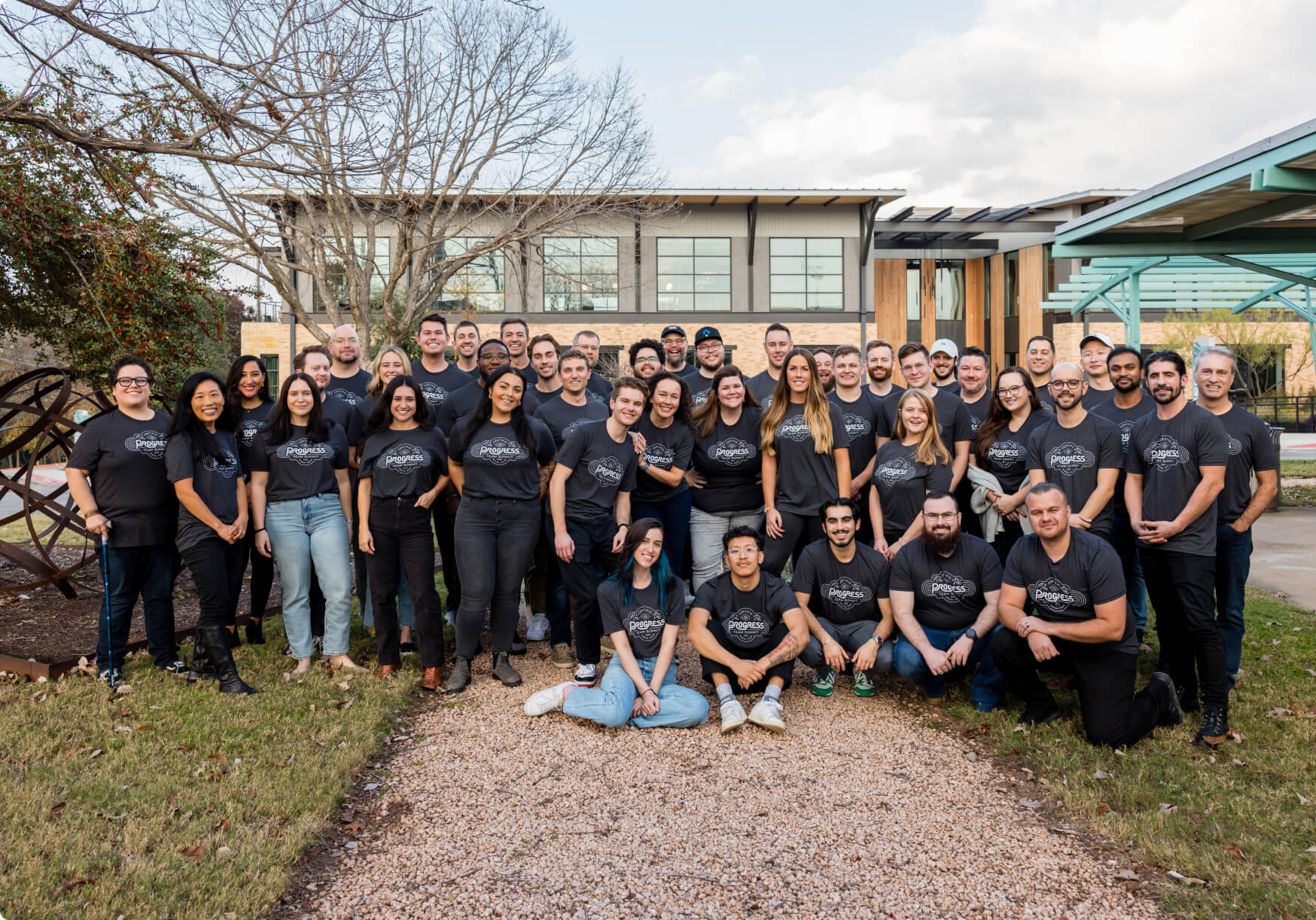 Top remote startups: CertifID. Image source: CertifID.
CertifID
Based in Grand Rapids, Michigan and Austin, Texas, CertifID is a software startup helping prevent wire fraud. Its SaaS security platform validates identity and securely transfers bank account information. They safeguard billions of dollars every month from fraud with advanced software, insurance, and proven recovery services. This fall, the company raised $20 million in Series B funding and is growing its remote team.
Golden
Golden is on a mission to map human knowledge. The company uses and leverages human effort by using machine intelligence to make the process of gathering and communicating knowledge simpler. It combines a powerful search across several entities with fine-grain alerts to stay on top of changes, and semi-automatic research assistance for gaps in knowledge that enable people in organizations to stay current, understand and leverage the latest trends in their industry. They recently raised $40 million in additional funding in October 2023.
data.world
data.world data.world's cloud-native data catalog makes it easy for everyone—not just the "data people"—to get clear, accurate, fast answers to any business question. The company, based in Austin and hiring remotely, is mission-driven and a Public Benefit Corporation with $50 million in funding under its belt. This year, the company acquired Mighty Canary. As the leading cloud-native data catalog and governance platform, data.world is well-poised to take advantage of accelerating market trends in data, analytics, and AI.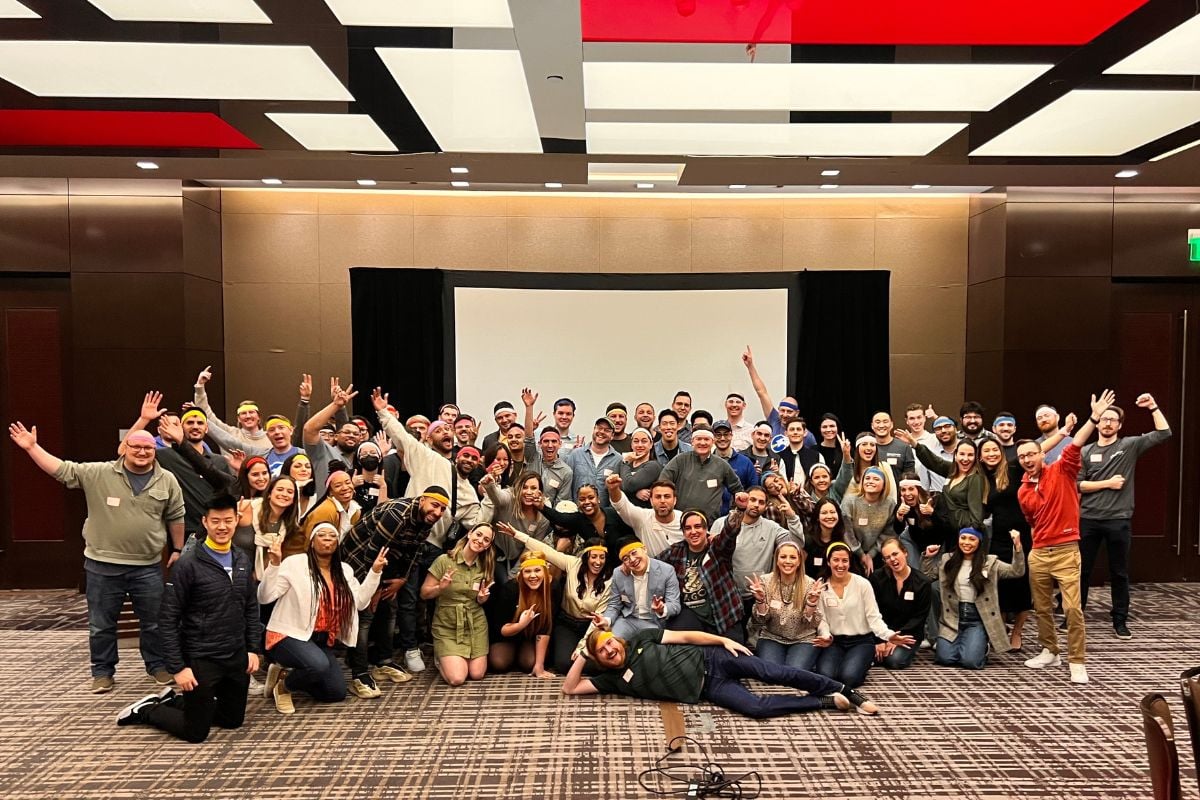 Top remote startups: RocketReach. Image source: RocketReach.
RocketReach
RocketReach is a growing, bootstrapped tech startup. Despite a down market in 2023, RocketReach's ARR is consistently growing and remains very profitable as the team continues to invest in its growing team and product. This past quarter alone, the team had three new product releases: 1) Elevated Data Quality for Better Engagement, 2) Simplified Workflows, 3) Introduced AI-Powered Recommendations. The company has a huge year ahead planned with new product offerings, potentially some M&A activity, and massive revenue growth targets.
Functional Finance
Functional Finance is a fintech platform that enables insurance operators to manage billing, financing, and other aspects of money transfer. The company raised $10 million in seed funding in August of this year and is a remote startup to watch in 2024.
Two Boxes
Two Boxes, a Denvier startup on the rise, is the future of sustainable e-commerce. Their technology provides sustainable e-commerce returns processing solutions to help businesses resell more returned inventory and capture critical data from the returns process. The company raised $4.5 million in funding in March 2023 and has been recognized as a promising startup in 2023.
Ninety
Ninety is an innovative platform that simplifies the hard work of building great organizations at scale, so teams work smarter and more effectively — together. Its platform is a central hub for remote, hybrid, and in-person teams that want to thrive. Thousands (9,500+) of small and mid-sized businesses around the world trust Ninety's simple, powerful and helpful tools.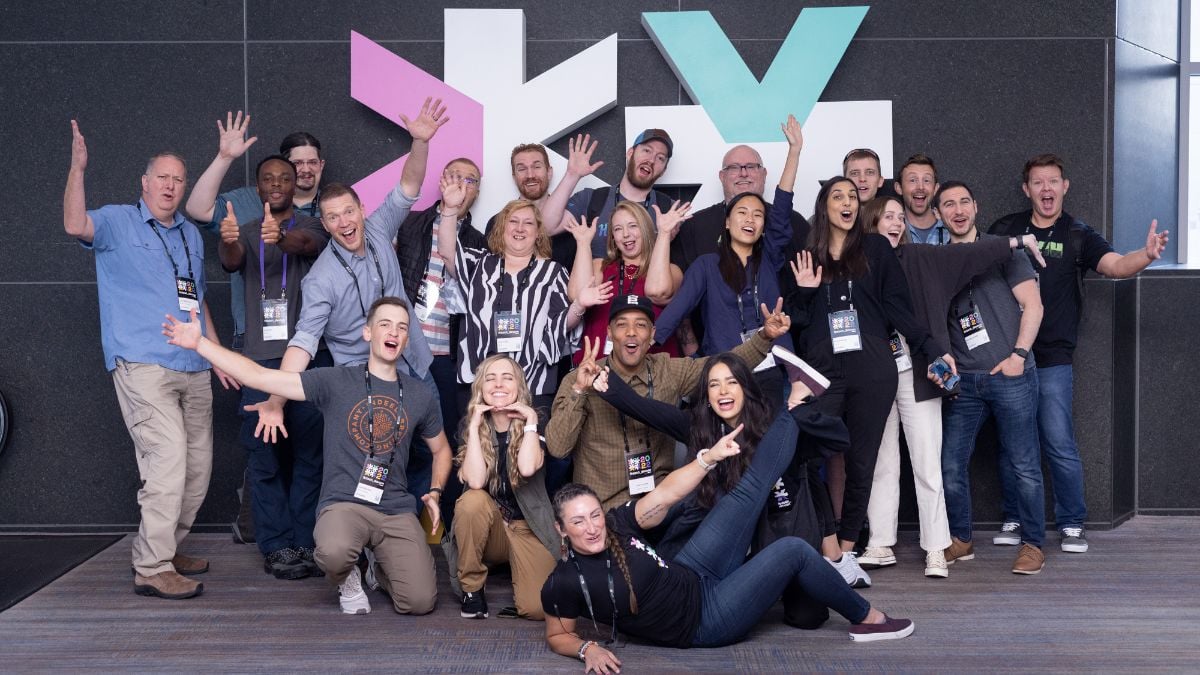 Top remote startups: Moov. Image source: Moov.
Moov
CommandBar
CommandBar is the leading AI-powered user assistance company. The company has raised $24M and serves over 15 million end users with tools that make software easier to use, including allowing users to command software with their words instead of being forced to learn the ins and outs of every tool. CommandBar works with industry-leading companies like Freshworks, Gusto, Hashicorp, and more. A core tenant of the company is to build for all users, and CommandBar's tools allow users with disabilities and users without much computer experience to use the power of modern software.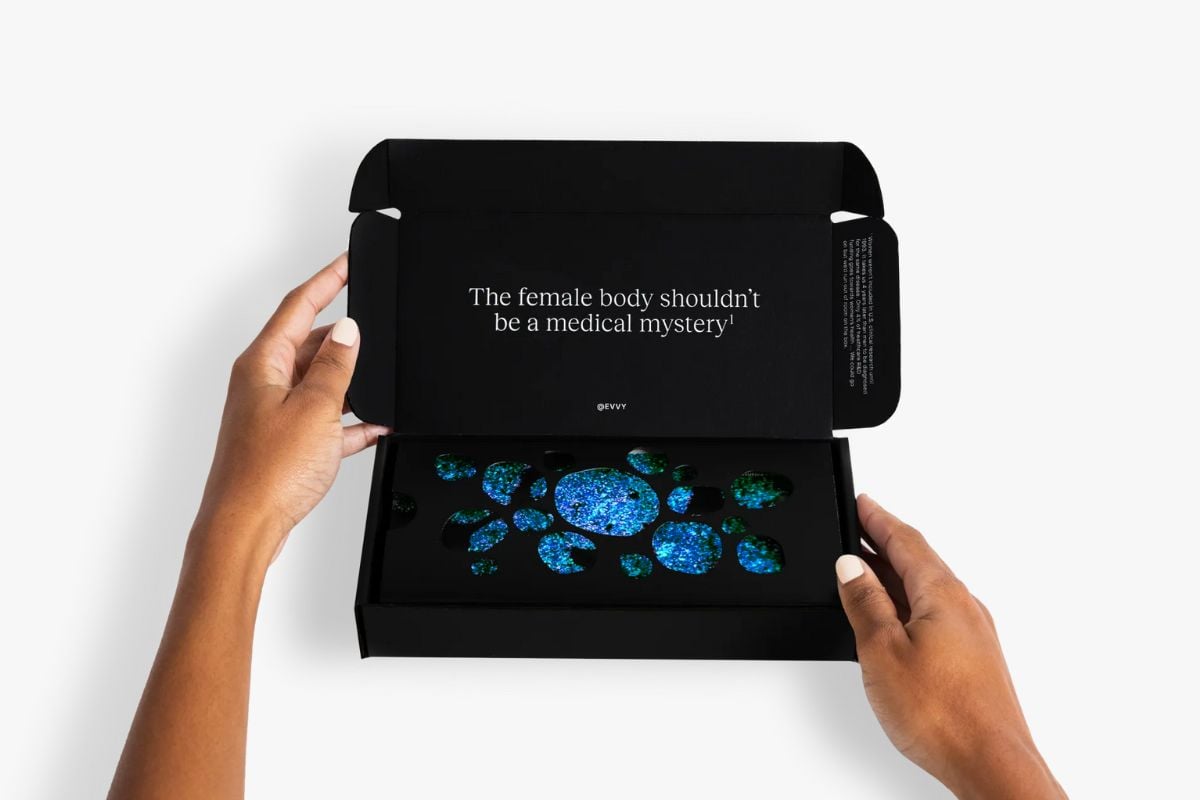 Top remote startups: Evvy. Image source: Evvy.
Evvy
Evvy is unlocking precision women's healthcare with its at-home vaginal microbiome tests. They use metagenomic sequencing to understand symptoms and risks for critical health challenges. In September 2023, the company announced a $14 million Series A funding round, and are just getting started.
ConnectCareHero
ConnectCareHero is a digital health platform that uses culturally relevant content to keep older adults socially connected and significantly improve their health outcomes. This Chicago-founded startup is a Techstars portfolio company and part of the LatinX Incubator. We're excited to see what's next for them in 2024.
LibLab
LibLab provides SDK-as-a-service for companies who want to have software developer kits for their APIs. It generates and maintains client libraries like SDKs in multiple languages using best practices. Its core service is open source and we are a developer tools company that optimizes for clean, elegant, maintainable, and automated client libraries. LibLab was founded in 2022 and has $50 million in funding under its belt.
Compa
Compa is on a mission to promote fair and competitive compensation for everyone. Their market date for compensation teams help leading tech companies make great offers and stay competitive.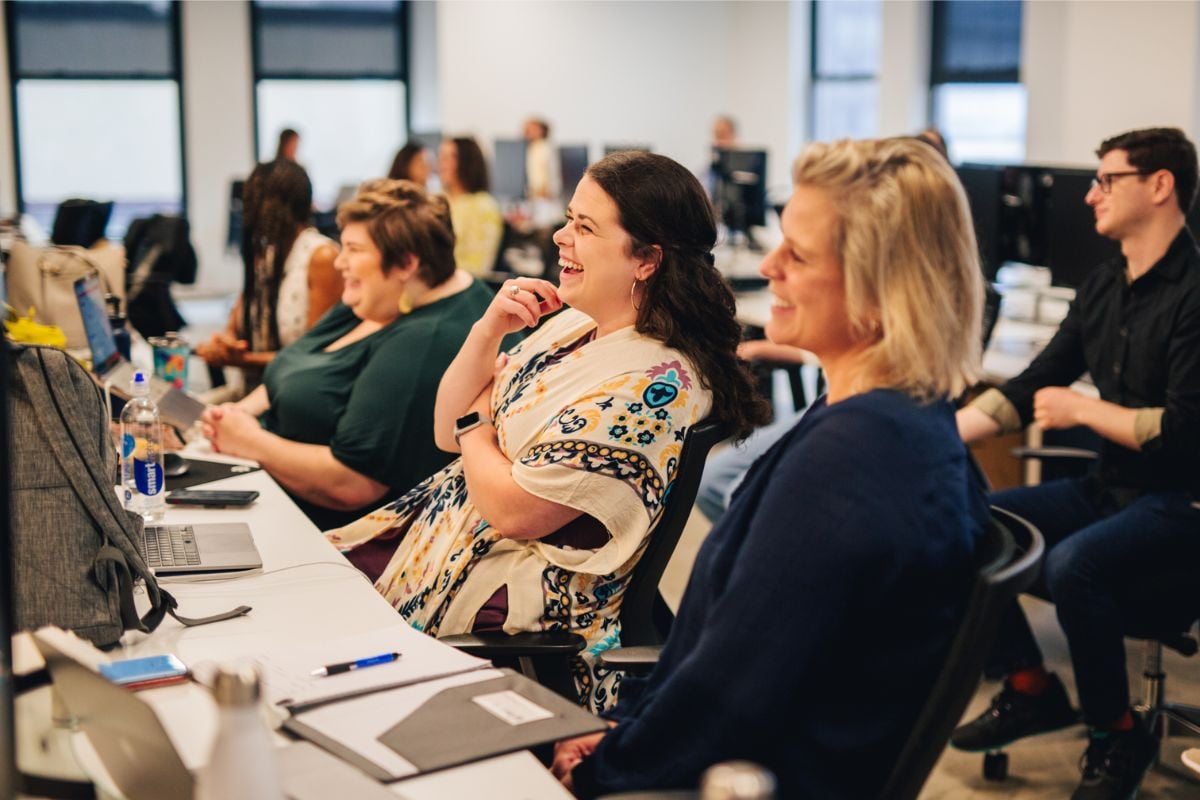 Top remote startups: UniteUs. Image source: UniteUs.
UniteUs
Unite Us is a national network and software platform helping community-based organizations, government agencies, and healthcare organizations get connected and better collaborate to meet the needs of the individuals in their communities. In the last twelve months, Unite Us hit a major milestone of exceeding $100 million in GAAP revenue. This year the company launched a payments solution which streamlines the implementation and management of paid social care programs and tracks local government funding, grants, philanthropic investments, and hospital community benefit dollars. The company is excited about next year. From emergency management to coordinated re-entry programs, state and federal agencies outside of healthcare are starting to see how Unite Us' connected ecosystem can replace legacy technologies. Their proprietary data set continues to grow, improving our risk prediction and engagement models, helping more people get the care they need.
Demi
Demi makes composting mainstream for the 40 million Americans that live in apartments and who generate over 200 million pounds of food waste every week. The company partners with buildings to offer a tech-enabled, "compost-as-a-service" system that includes sleek bins, smart collection pods, and a mobile app to cultivate an entire culture of composting.
Linguistic
Linguistic is leveraging AI to build the world's most comprehensive, all-in-one online platform for personalized immersion in a foreign language. The company was founded in 2022 and continues to grow.
Squint
Manufacturing turnover can be costly. Squint is a technology solution that optimizes factory procedures and workforce using AR-powered interface and app-based accessibility. It can engage, train, and capture knowledge in the blink of an artificial eye.


Top remote startups: OpenGov. Image source: OpenGov.
OpenGov
OpenGov is the leader in providing our nation's state agencies and local governments with modern cloud software to help power a more effective and accountable government. Built exclusively for the unique budgeting, financial, and community development needs of the public sector, OpenGov solutions help our more than 1,000 customers plan effectively,increase efficiency, and improve engagement through better collaboration and transparency. OpenGov has raised a total of $178 million.
Metatheory
Metatheory is an interactive technology and entertainment company. Metatheory focuses on building Web3 games and virtual worlds imagined across innovative new story franchise IPs. Metatheory Inc. is an interactive technology and entertainment company building Web3 games, interactive content, social experiences, and other community-driven adventures. Metatheory's mission is to inspire imagination by connecting people worldwide through immersive worlds built on cross-generational IP.
Vanna Health
Founded in 2021, Vanna Health is reimagining healthcare for people with serious mental illness. Their platform matches people with serious mental illness with coaches, support groups, a digital platform for connection and education, and in-person programming and community building.
PathSpot
PathSpot is the leading health and safety operating system for smart restaurants, delivering clear results with their patented solutions and real-time hand hygiene management system. With 24/7 data monitoring and white-glove onboarding and support, PathSpot helps operators protect their patrons and employees from illness and outbreaks.
Seashell
Seashell is reimagining the flow of money. As a compliance-focused financial product, Seashell provides the simplest way to earn high and stable interest. Seashell's technology harnesses blockchain innovations to offer market-leading and compliant yields at the push of a button, putting more money into everyone's pocket. Seashell is creating a simple, smart, effective portal for DeFi. The company emerged from stealth mode in 2022 and has rapidly grown since.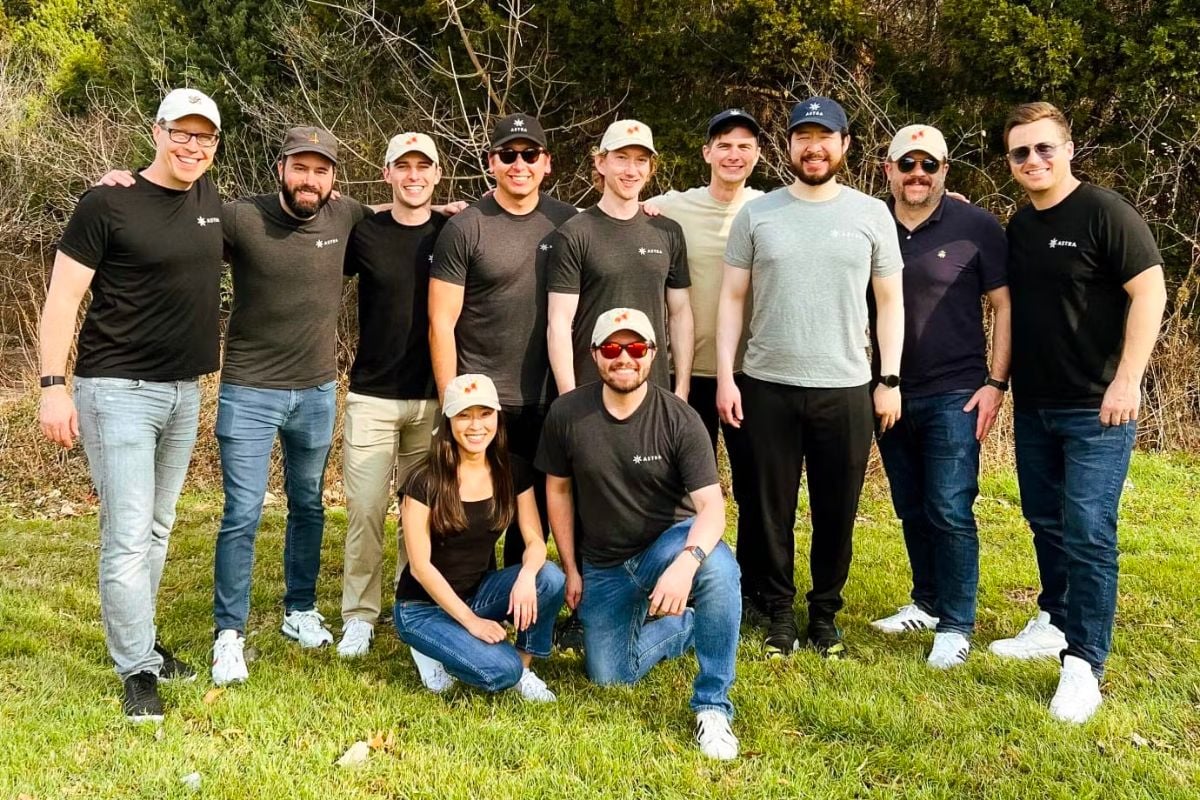 Top remote startups: Astra. Image source: Astra.
Astra
Astra is an automation platform for the movement of money. Through powerful financial APIs, Astra enables consumers to move funds between depository accounts based on rules or build out virtual accounts on their existing financial accounts. The company raised $10 million in 2022 and continues to grow.
Syrup Tech
Syrup is an AI-powered platform for inventory planning and optimization that empowers merchandising teams to make informed, data-driven inventory management decisions with predictive analytics. In 2022, Syrup raised $6.3 million in seed funding from Google's AI-fund and has grown its headcount 33% in the last 6 months. They're on the rise and top remote startup to watch.
August
August is a lifestyle brand that offers sustainable period products, including organic pads and tampons. They aim to reimagine periods and prioritize their community, the #InnerCycle. They have $5.6 million in funding under their belt.
Wanderu
Wanderu is the simplest way to book bus and train travel. By working directly with hundreds of ground travel carriers, Wanderu provides service throughout North America and Europe. Based in Boston, Wanderu hires remotely and has been steadily growing over the past ten years.
Stable Auto
With the rise of EVs, a sub-industry for EV charging is on the rise, too. Stable uses data-driven insights to help organizations envision and build tomorrow's vital infrastructure. Stable provides an Evaluation Engine to predict ROI for EV charging stations using 70+ variables to forecast utilization, energy costs, and potential ROI. Venture-backed and building a team of passionate people, Stable is clearing the way to a fully-electric future.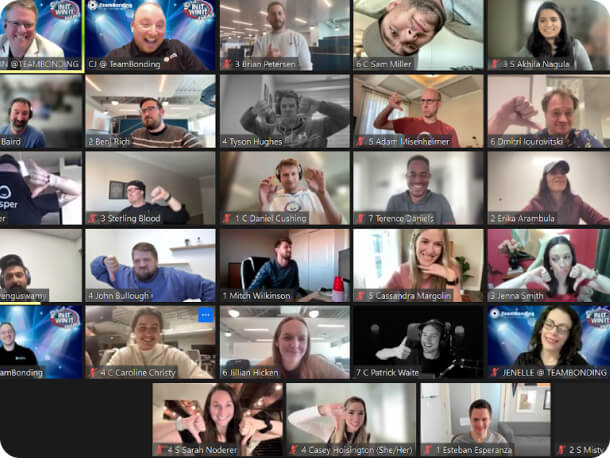 Top remote startups: Jasper. Image source: Jasper.
Jasper
Jasper is an AI writing tool that helps businesses create content. The company provides assistance with creating marketing copy for items like blog entries, product descriptions, company biographies, ad content, and social media captions. Recently, the company expanded to be an end-to-end AI co-pilot for marketing teams.
Sprout Social
Sprout Social is a global leader in social media management and analytics software. Sprout's intuitive platform puts powerful social data into the hands of more than 30,000 brands so they can deliver smarter, faster business impact.
Carewell
Carewell is a family-founded e-commerce company with a mission to improve the lives of caregivers and their loved ones. They create exceptional experiences that result in a safe, simple buying experience with reliable, responsive service for members and clear paths to growth and work-life integration for employees.
Vividly
Vividly is the fastest growing trade promotion management (TPM) solution for CPG brands. From campaign creation to deductions management and promotion measurement, they help brands manage every element of trade spend. The company has raised $23.6 million in funding.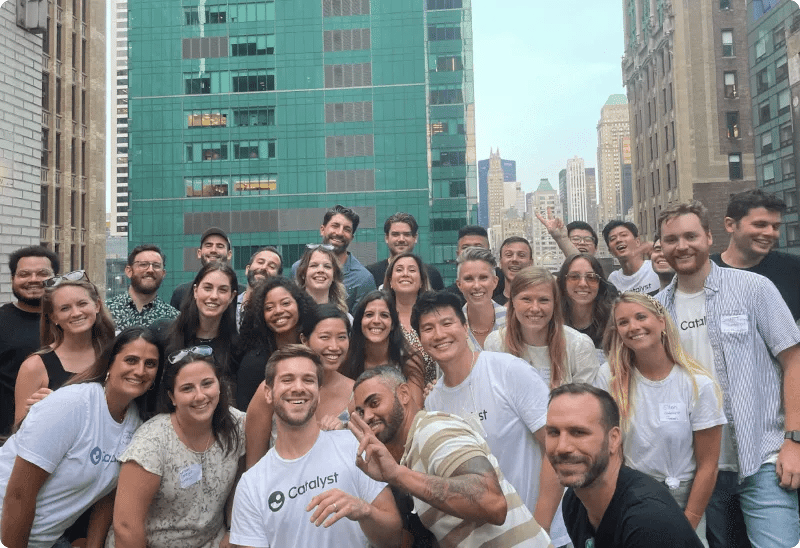 Top remote startups: Catalyst. Image source: Catalyst.
Catalyst
Catalyst is a software platform for customer success teams, product managers, marketers, and data scientists. Its Customer Success Platform helps CS teams centralize siloed customer data, get a clear line of sight into customer health, and scale customer journeys that drive retention and growth. The company has raised over $45 million in funding.
Waymark
Waymark is a public benefit company dedicated to improving access and quality of care for people receiving Medicaid. Partnering with health plans and primary care providers, Waymark creates more equitable and accessible pathways to better health. Its local teams of community health workers, pharmacists, therapists and care coordinators use proprietary data science technologies to deliver evidence-based interventions to hard-to-reach patient populations.
Plume
Plume is a telehealth company offering gender-affirming hormone therapy for the trans-community across the United States. Plume is trans-founded and has received backing from top-tier venture capital. Its digital platform provides the trans-community with quality care.
Real
Real is a wellness app that provides a community-driven model of care with on-demand resources, monthly mental health tracking, and group therapy developed by licensed therapists.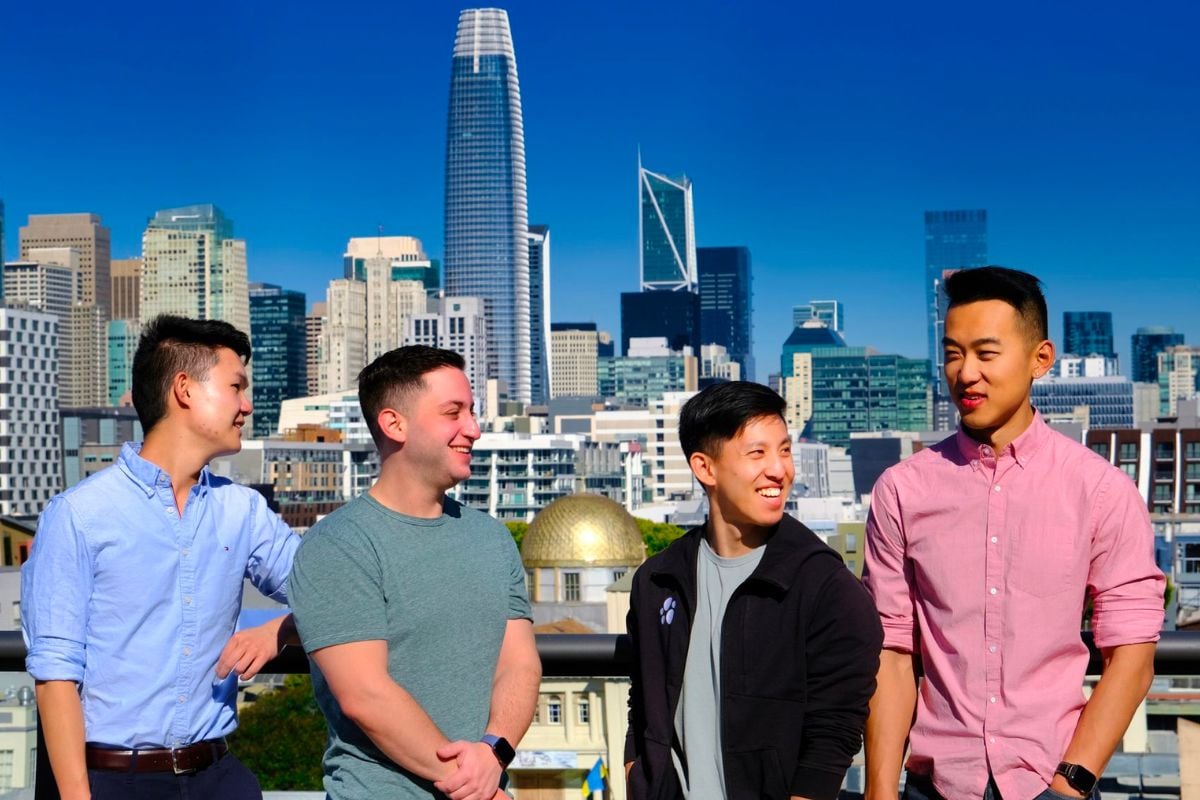 Top remote startups: Beacons. Image source: Beacons.
Beacons
Beacons is a link-in-bio website builder for creators that offers additional tools to help them build connections with their audiences and provides ease in monetizing their brand. The company has over $6 million and funding and has about doubled its headcount in the last two years.
Carbon Solutions
Carbon Solutions is a mission-driven R&D and Software & Services business focusing on energy applications including CO2 capture, geothermal, wind, and hydrogen energy. They work with industry, government, academia, non-profits, and other stakeholders to help make the transition to a clean-energy economy using tools such as simulation, optimization, data analytics, machine learning, GIScience, and visualization.
Orum
Powered by AI, Orum is a live conversation platform that helps boost sales activity, connect teams, and drive more revenue. The company has over $50 million in funding to help them on their mission to make sales more human.
Discover More Top Tech Companies and Startups to Watch