The Denver tech ecosystem has experienced remarkable growth over the years, establishing itself as a burgeoning hub for technology and innovation. Many people are finding Denver an incredible place to live with its vibrant culture, beautiful scenery, and rising number of tech jobs.
With a diverse range of tech companies in Denver, from startups to established giants like Google and Oracle, the city has seen a surge in demand for tech talent. The presence of prominent universities and institutions like the University of Colorado and the Colorado School of Mines has helped nurture a strong talent pipeline, further catalyzing the expansion of the tech sector.
As Denver continues to invest in its tech infrastructure, it is poised to be a key player in the national tech landscape, offering a bright future for both startups and professionals alike.
19 Top Tech Companies In Denver in 2024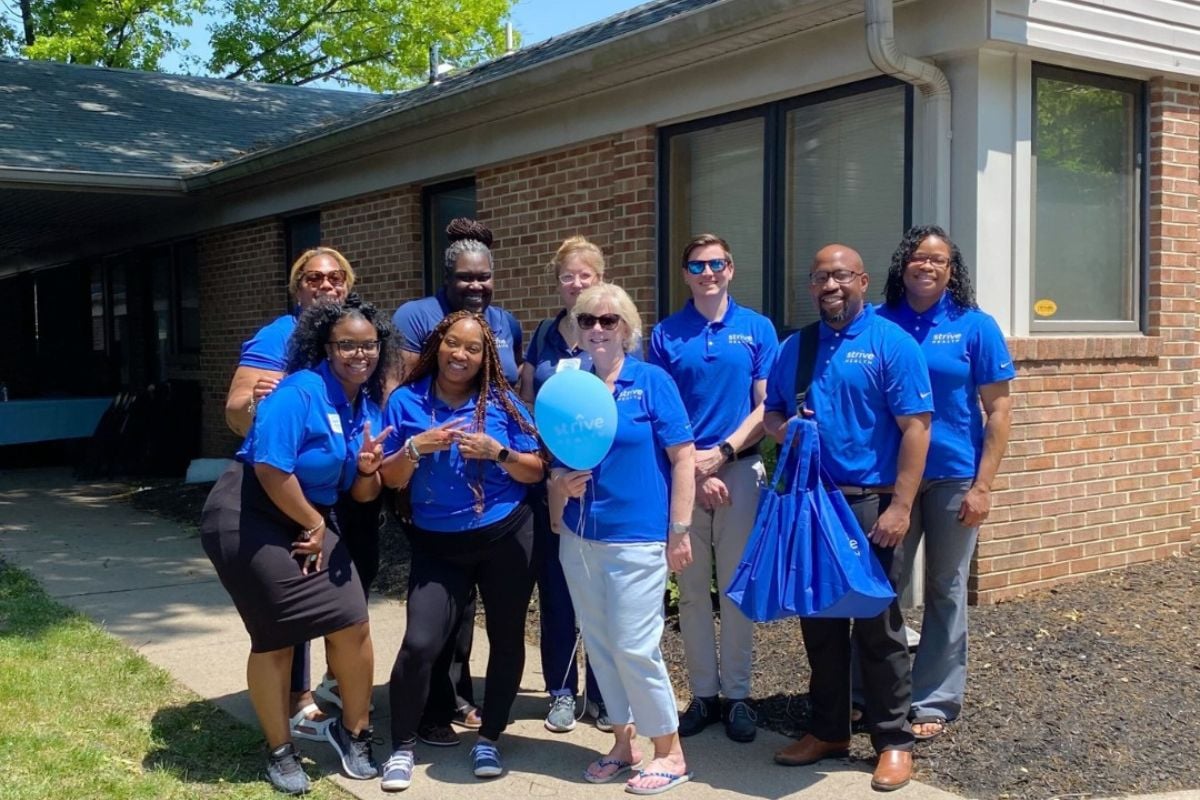 Top Denver Startup: Strive Health. Image source: Strive Health
Strive Health
Strive Health uses advanced technology and predictive analytics to help healthcare providers and payors to care for patients with kidney disease. The company raised $166 million in Series C funding this year.
Peak Energy
Peak Energy is a pioneering firm that is industrializing sodium-ion to expedite the shift to renewable energy. The company raised $10 million in seed funding in October 2023, putting them on the radar for top startups in Denver.
Urban Sky
A rising tech company in Denver, Urban Sky is revolutionizing remote sensing via the zero-emission Stratospheric Microballoon. They're on a mission to use high-resolution aerial imagery to help monitor wildfires. In October 2023 Urban Sky raised nearly $10 million in Series A funding.
Murmur
Murmur is a Denver startup that helps companies make better decisions with fewer meetings. Its AI-powered collaboration software distills the Slack channels you select into a real-time snapshots on any employee, any time. The company has raised nearly $10 million.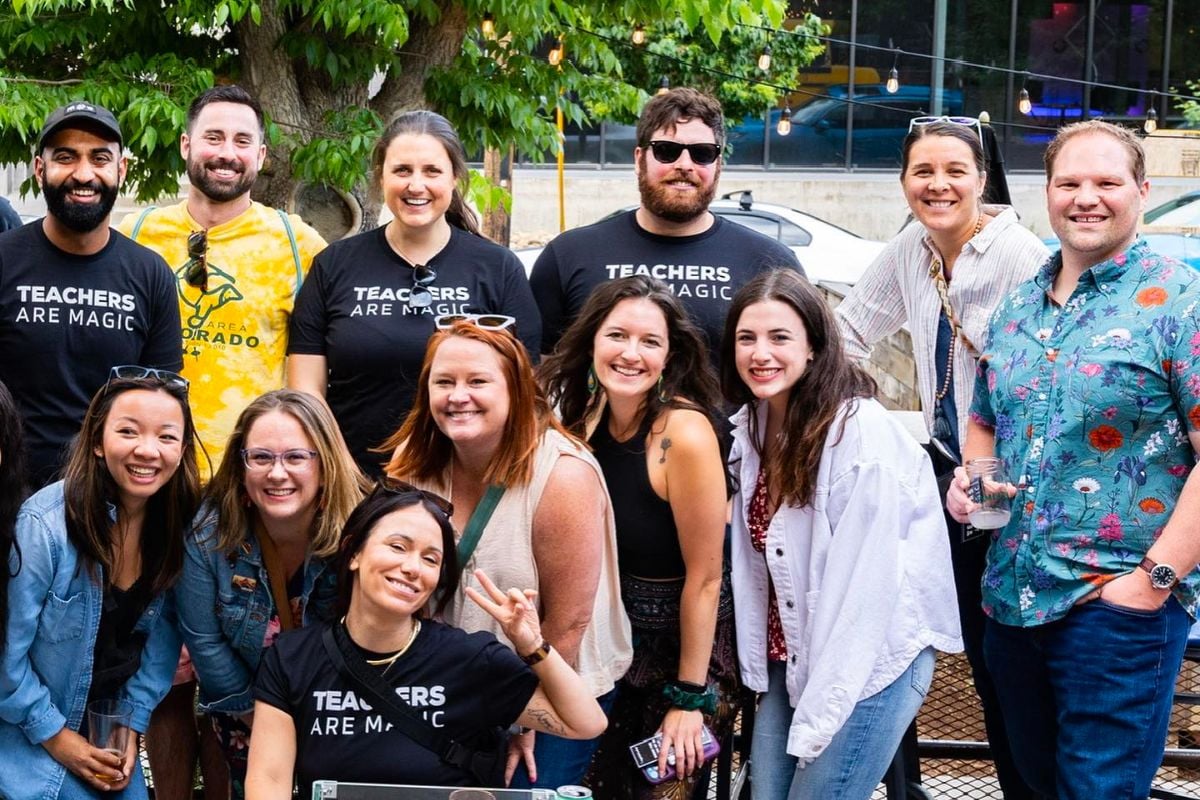 Top Denver Startup: MagicSchool.AI. Image source: MagicSchool.AI
MagicSchool AI
Founded in 2023, MagicSchool AI is a rising Denver startup helping teachers lesson plan, level texts, write assessments, proofread, give feedback, communicate clearly, and more. Backed by top investors including Range Ventures, GSV Ventures, Rethink Education, Charter School Growth Fund, Gary Community Investments, and partners at Reach Capital, MagicSchool AI has raised $2.4 million.
Karman+
Karman+ is on a mission to mine space resources from near-Earth asteroids to provide abundant, sustainable energy and resources in space and for Earth. The company raised $25 million in funding in March 2023.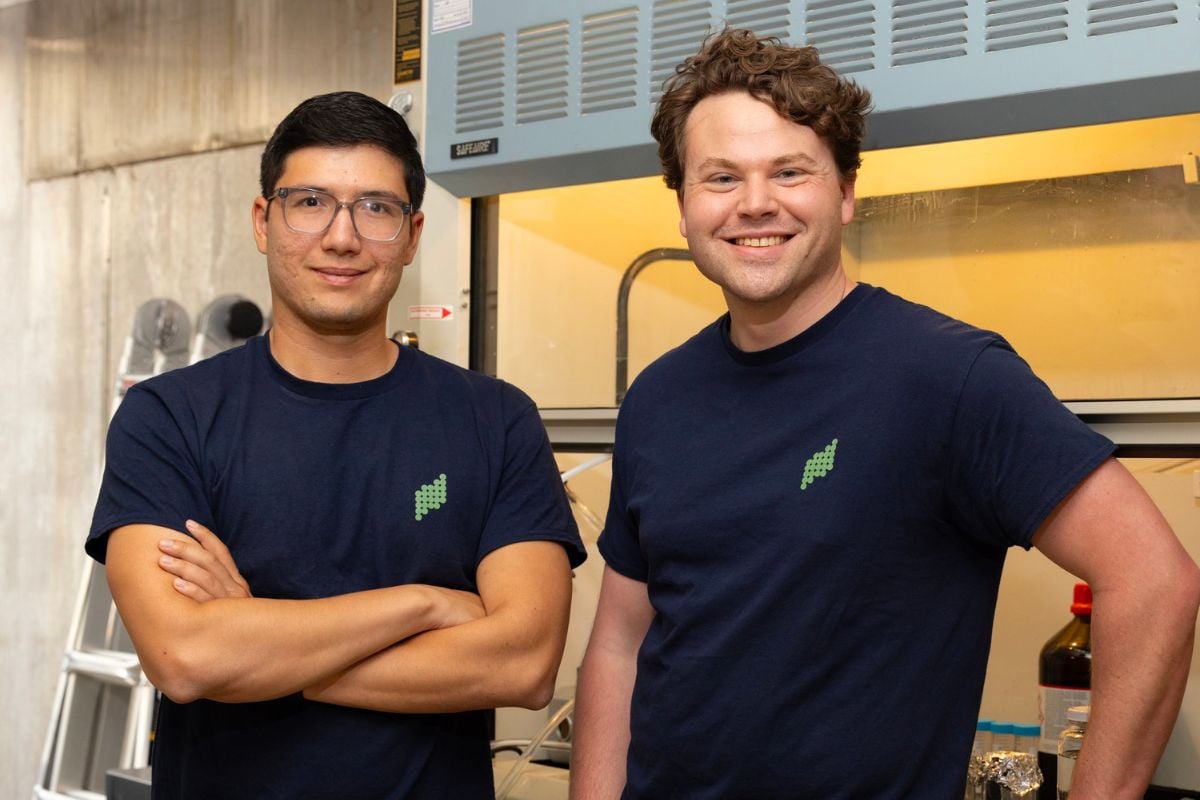 Top Denver Startup: Cascade Biocatalysts. Image source: Cascade Biocatalysts
Cascade Biocatalysts
Cascade Biocatalysts is creating more productive enzymes for economical biomanufacturing of sustainable chemicals. Cascade addresses the growing need for stable, long-lasting biocatalysts using our patent-pending enzyme immobilization platform. By combining nature's catalyst, enzymes, with state-of-the-art materials, we can create something that is greater than the sum of its parts.
Assure Wallet
Assure is a Web3.0 decentralized digital wallet, as well as an aggregated management platform for encrypted assets. Assure focuses on the demands of users in Web3.0, offering a secure, reliable and user-friendly self-custodial service for encrypted assets.
RenewWest
RenewWest is on a mission to accelerate the conservation and repair of ecosystems globally. This Denver startup works closely with land stewards, frontline communities, governments, and investors to create holistic outcomes. Integrating rigorous science, on-the-ground commitment, technology, and decades of operational expertise, they're accelerating the project lifecycle and generating more predictable, higher-quality outcomes.
Finch
Finch is a Denver startup helping brands improve their sustainability and surface this information for their shoppers. In 2023 the company raised $3.2 million and launched a new B2B platform.
Kinspire
Kinspire is a company that provides child occupational therapy services through a monthly membership model, with around the clock support from a therapist and access to a mobile app and video library to monitor and measure progress. The company raised $3.6 million in January 2023.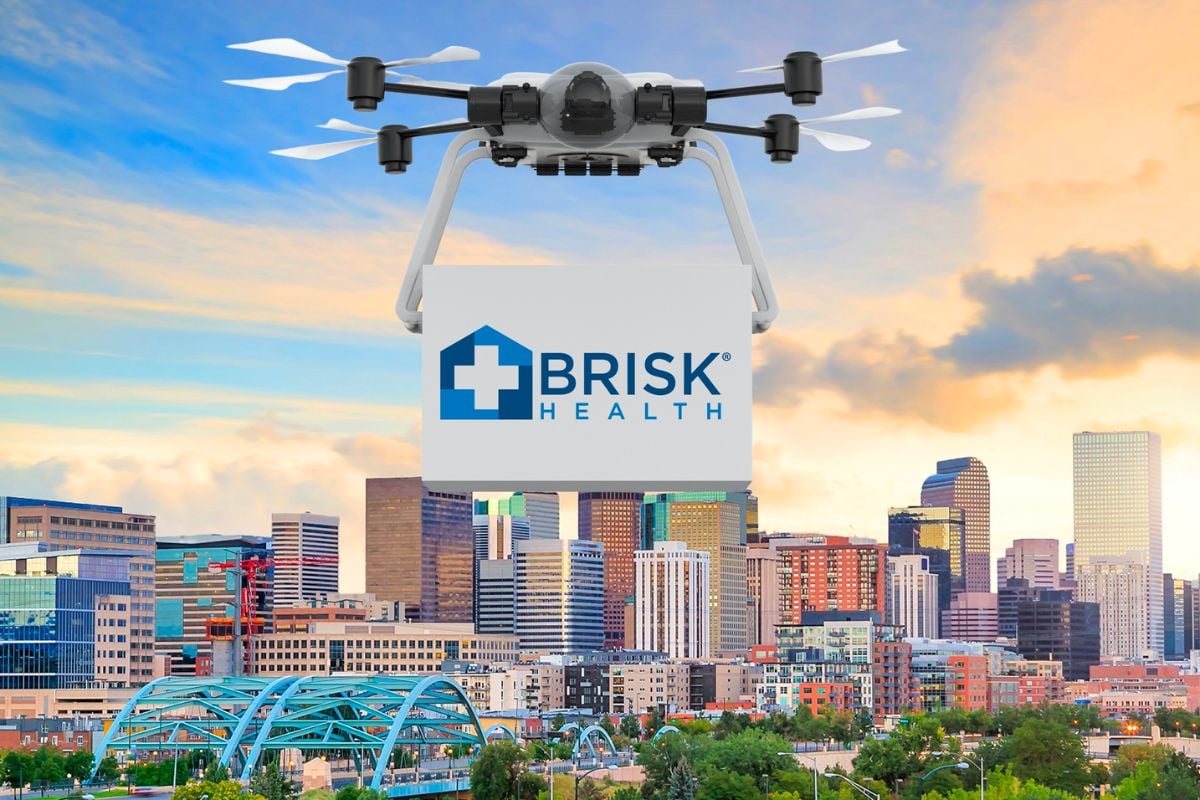 Top Denver startup: Brisk Health. Image source: Brisk Health
Brisk Health
Brisk Health has developed the most advanced mobile healthcare app in the world. Patients now have access to medical care with just a tap on the Brisk Health App. In June, the company raised $25 million in Series B funding.
Gameboard
Gameboard is the next dimension tabletop gaming system that bridges the tactile and interpersonal experience of physical games with the expansive connectivity of digital content and online communities. Its unrivaled touch technology gives players an unprecedented play experience anytime, anywhere, and with anyone.
Hound
Hound is a recruiting and retention platform for people of veterinary medicine. The company provides veterinary staff recruitment and retention software to increase veterinary retention, better veterinary employee engagement, and make recruiting veterinary talent easier. In July 2023, Hound raised $3.8 million.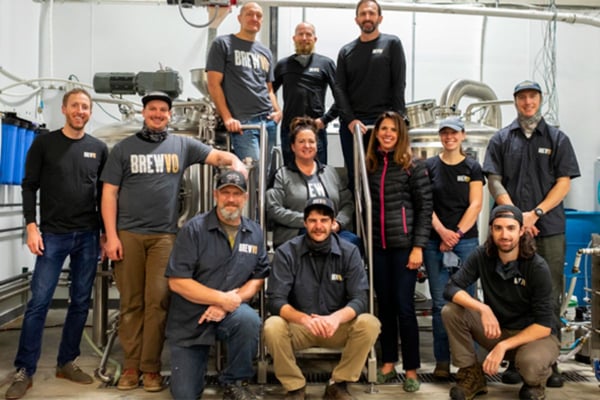 Top Denver startup: BrewVo. Image source: BrewVo
BrewVo
BrewVo focuses on unlocking unprecedented efficiencies in brewing, distribution, and draft beer. The company has raised nearly $15 million.
Exum Instruments
Founded in 2017, Exum builds instruments and software ecosystems to increase the speed of scientific development and discovery, offering easy access to high-performance at a low-cost.
Choice Market
Choice is a new kind of convenience store. Combining quick service and user friendly technology with a healthy and practical product selection, Choice Market provides people with fresh food quickly. With produce, groceries, fresh meals, and everyday necessities, Choice is yours.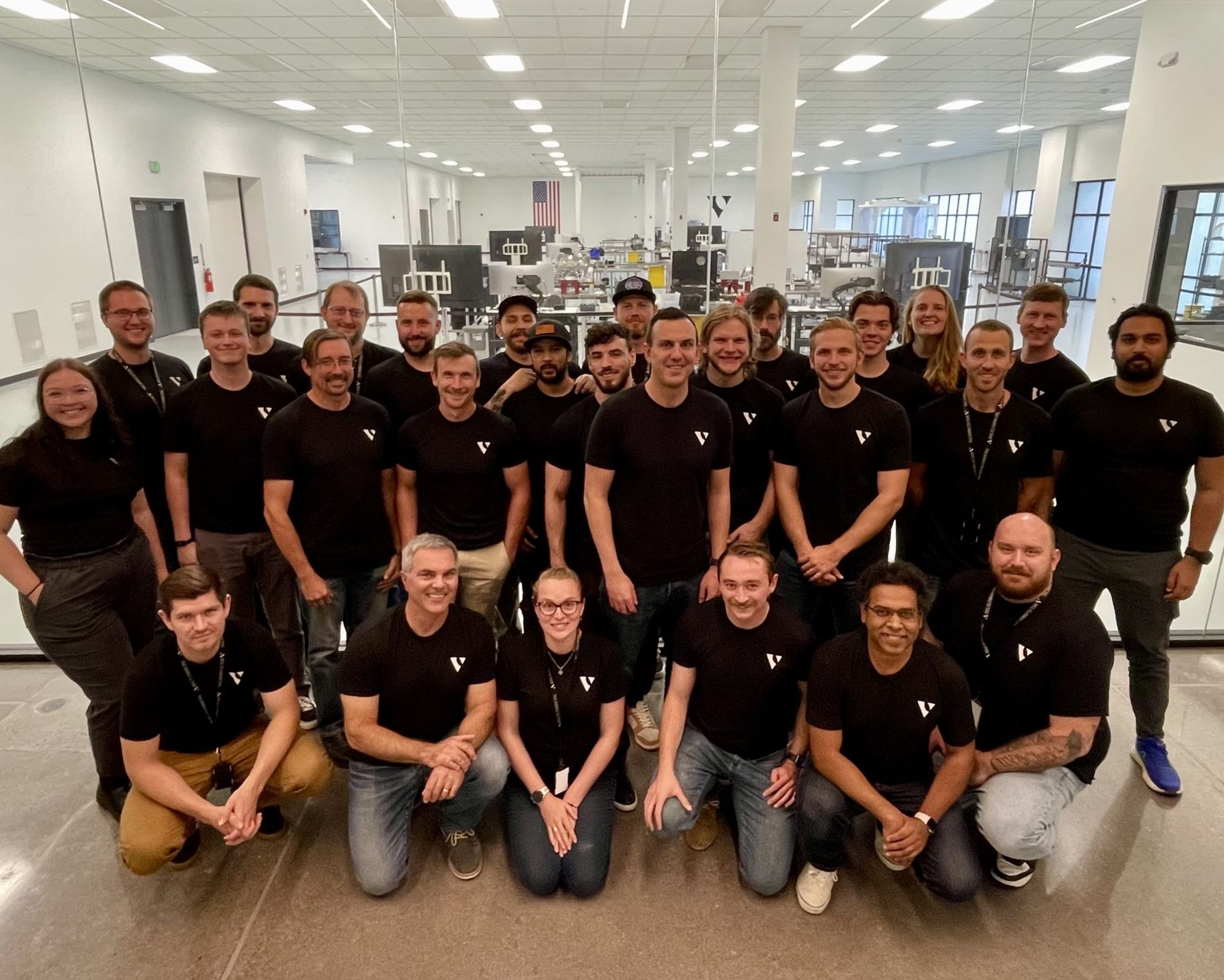 Top Denver Startup: True Anomaly
True Anomaly
The peaceful use of space is essential for continued prosperity on Earth—from communications and finance to navigation and logistics. True Anomaly builds innovative technology at the intersection of spacecraft, software, and AI to enhance the capabilities of the U.S., its allies, and commercial partners. The company raised $17 million in September 2023.
Aoto Bank
Aoto is on a mission to embedded finance based on artificial intelligence and blockchain technology. Through optimization algorithms, data analysis and blockchain technology, Aoto unlocks the market for securitized digital assets. This year the company raised $5 million in seed funding.
Discover More Top Tech Companies and Startups to Watch