A better way to finance real estate investments and improved gut health are just two of the many innovative solutions tech companies in Cleveland are producing. With major hospitals and medical research based in Cleveland, the area is especially becoming known for its healthtech innovations.
The startup ecosystem in Cleveland continues to grow as companies raise funds, grow their consumer base, and advance their business.
If you're in Cleveland and looking for a top tech job, or just curious about the startup scene in Cleveland, here is a list of the top startups in Cleveland in 2024.


16 Tech Companies in Cleveland to Watch in 2024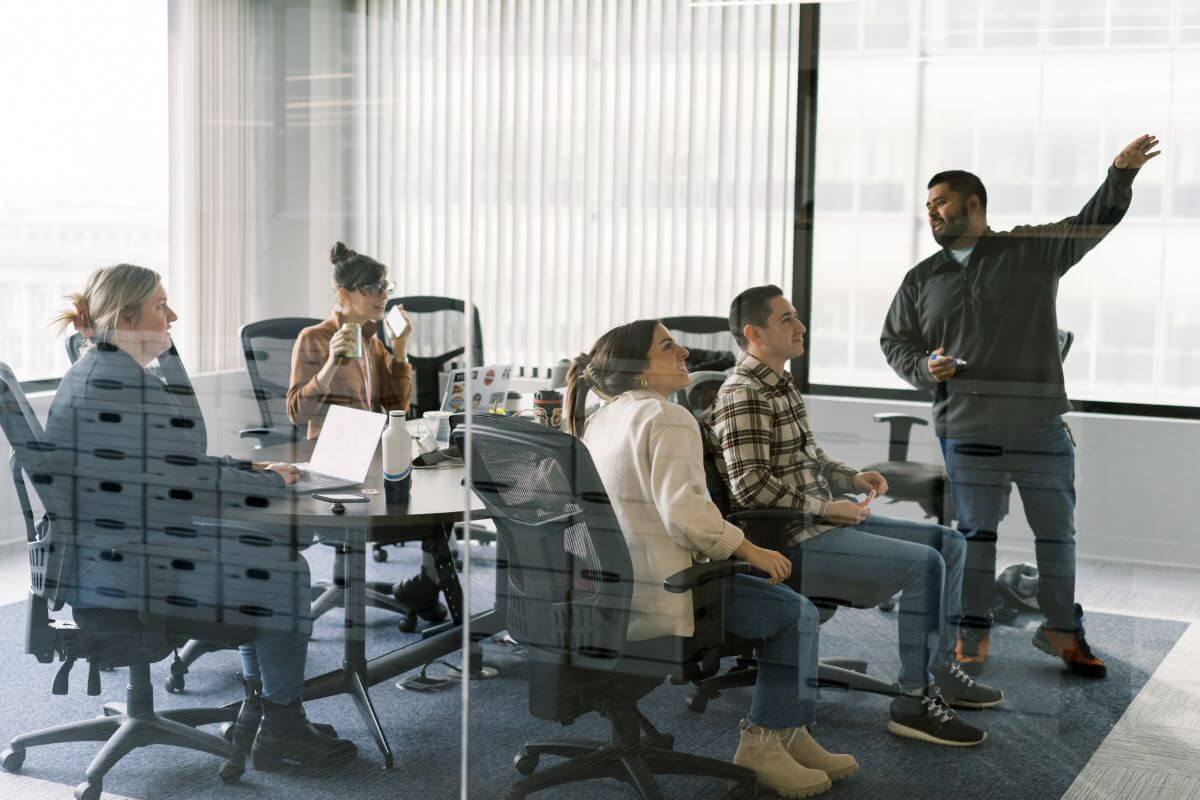 Top tech companies in Cleveland: Upright. Image courtesy of Upright.
Upright
Formerly known as Fund That Flip, Upright provides fast, convenient, and affordable capital for experienced real estate investors. Their award-winning fintech platform focuses on raising capital for the residential rehab loan market and passive wealth generation for peer-to-peer lenders. After its acquisition of FlipperForce, Upright launched its new brand to better reflect its wider approach and services for real estate investing.
Axuall
Axuall is a workforce intelligence company that enables healthcare organizations to eliminate workforce onboarding delays and meet compliance regulations by putting clinicians in control of their digital credentials. This year, Axuall raised $20 million in Series B funding.
Bloomfilter
Bloomfilter provides process intelligence for software development, bridging the gap between product teams and business stakeholders to make the software development process more transparent, predictable, and efficient. They are the first process intelligence platform for the software development lifecycle. According to McKinsey, 78% of software projects are late, over budget, or don't ship. Bloomfilter is on a mission to reverse this statistic by getting product teams and business stakeholders on the same page.
Zivian Health
Zivian Health is an administrative platform helping healthcare organizations find great collaborating physicians for their Nurse Practitioners and Physician Assistants. They make it easy to find and engage meaningful, compliant collaborating relationships in an ever-changing regulatory landscape. Zivian Health combines a diverse stable of physicians, regulatory expertise, and tech into one platform for both clinicians and healthcare organizations alike to manage clinical collaborations.
HR Signal
HR Signal helps companies proactively retain their employees by leveraging proprietary insights to foster successful career paths. The proprietary Workforce Insights Engine continuously processes billions of data points to unlock valuable workforce trends, job position analytics, career paths, and employee-specific Retention Risk predictions. With proprietary insights available nearly instantly without a costly implementation, more companies are turning to HR Signal to improve business continuity.
Unify Work
UnifyWork is a company that provides a skills-based matching technology to help employers hire qualified talent and job seekers find job opportunities that match their skills and interests. They are an all-in-one resource to find jobs and build your skills. There's a major disconnect between what employers need, what education systems offer, and what job seekers want. UnifyWork breaks down the barriers that have been cultivated over decades of manual and antiquated processes, hiring bias, and lack of access to the right education and skills that exist in the market today.
S4 Medical
S4 Medical is a medical device company that focuses on innovative solutions for cardiac procedures. The company's initial product is a solution for reducing complications to the esophagus during catheter ablation treatment for atrial fibrillation. They are commercializing a novel medical device designed to protect the esophagus during catheter ablation procedures. S4 Medical's commitment to developing solutions for safer and more effective catheter ablation treatment for atrial fibrillation shines through in their daily work.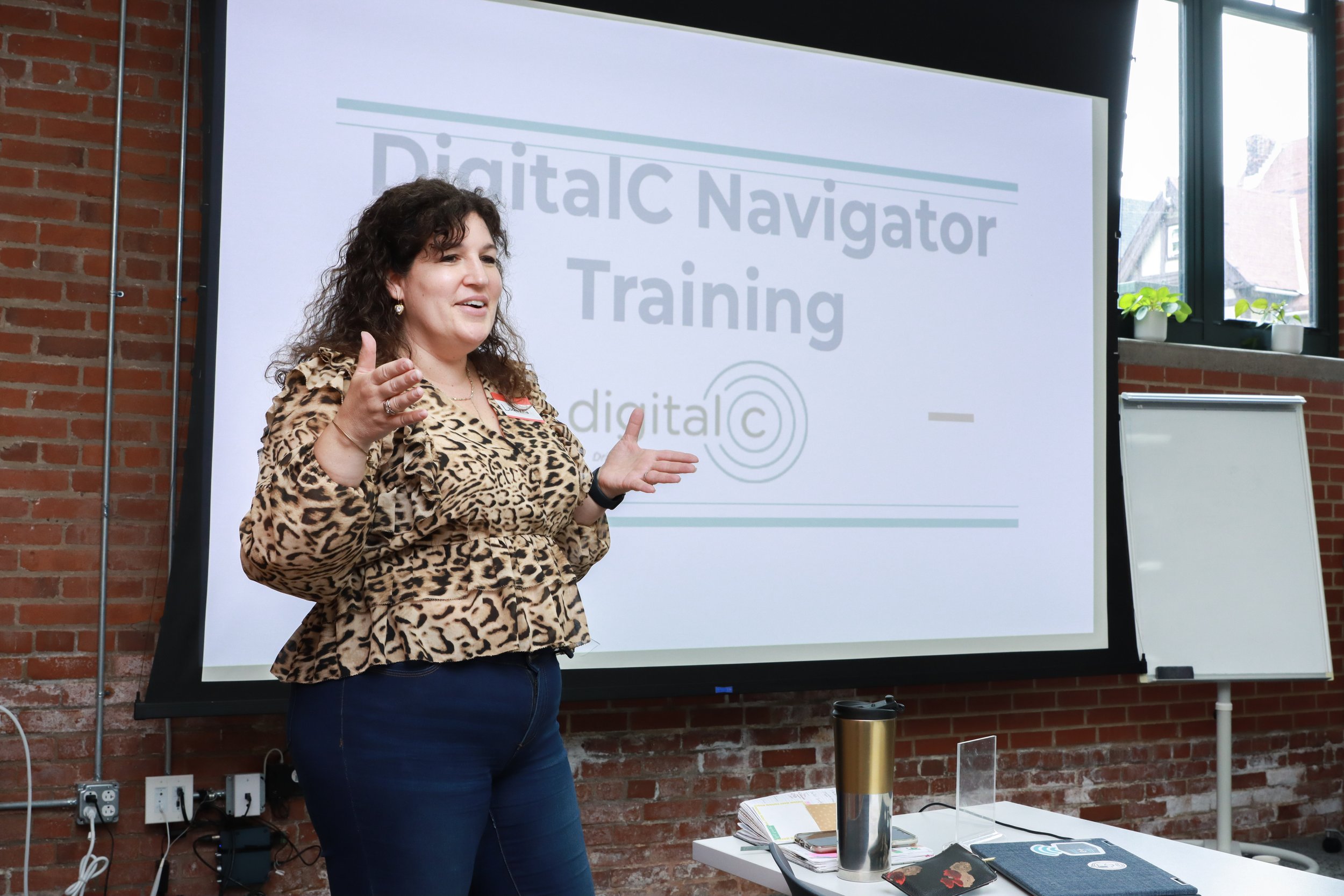 Top tech companies in Cleveland: DigitalC. Image source: DigitalC.
DigitalC
DigitalC is a community-based non-profit organization that focuses on providing equitable access to high-speed internet and the skills to use it to empower the lives of Cleveland residents. DigitalC is a community-based non-profit organization that is built on the belief that technology can grow community empowerment from the ground up. They see digital equity as a foundational prerequisite to creating a thriving community. They don't measure success in profit margins but rather in lives impacted. Recently in September 2023 they raised $20 million in grant funding.
Lazurite
Lazurite are the inventors of the first wireless arthroscopic surgical camera system in surgical history. Their first product, ArthroFree, is being deployed to operating rooms from coast to coast. ArthroFree ends the 50-year battle of surgeons vs. cumbersome camera cables in the operating room. They also eliminate the risk of contamination, drape fires, and patient burns associated with camera cables and streamline setups and procedures by simplifying the sterile field.
Votem
Votem® is an elections management company enabling citizens around the world to easily vote with unprecedented verifiability, accessibility, security, and transparency. They support online voting for private organizations along with their exclusive and patented FastPass Voting® platform designed to eliminate lines at the polls and make voting easier, faster, and more trusted.
Complion
Complion is a leading provider of eRegulatory and eISF solutions for Sites, Sponsors and CROs. Founded by a clinical researcher participating in an NIH-funded MD/PhD training program, Complion's unique cloud-based purpose-built software enables collaboration of site regulatory workflows and the management of essential documents to ensure clinical trials are conducted in an audit-ready manner.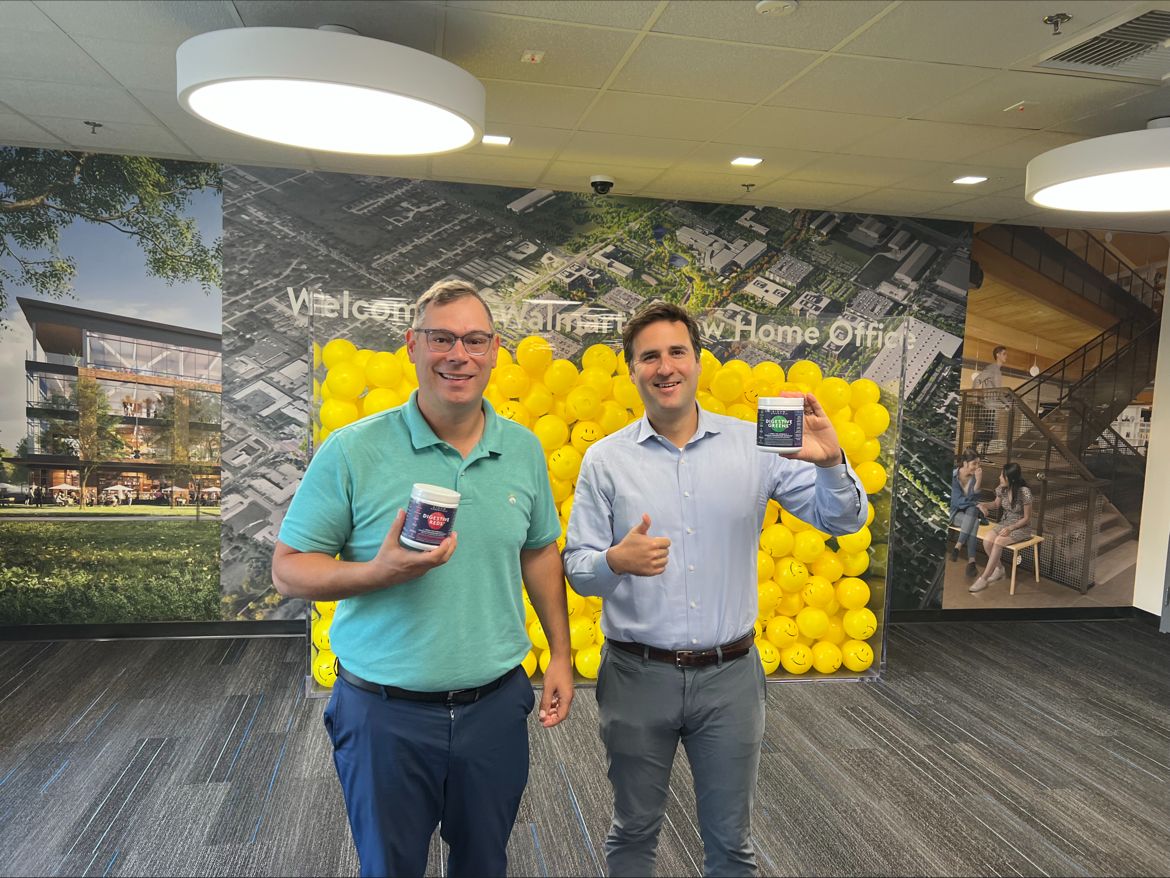 Top tech companies in Cleveland: BIOHM. Image source: BIOHM.
BIOHM
BIOHM analyzes and manages the gut's total microbiome via consultations, tests, and consumer products. BIOHM is the first microbiome company to address the critical role of fungi in digestive health. The company offers a selection of whole probiotics and gut microbiome testing.
GenomOncology
GenomOncology provides the healthcare community with data-driven insights to improve cancer care. GenomOncology strengthens your precision oncology program by transforming valuable, but unusable data, into actionable oncology treatment options and strategic insights to drive measurable results.
BoxCast
BoxCast is a complete video streaming solution that fits in the palm of your hand. Anyone with a video camera can broadcast live video through their website, email, or social media. Viewers tune-in using any Internet connected computer, tablet, or modern smartphone. Watch this informational video to learn more.
AmpliFund
AmpliFund specializes in grant management and compliance software solutions. Their platform is designed to assist nonprofit organizations, government agencies, and other grant-funded entities in managing the entire lifecycle of grants, from application and tracking to reporting and compliance. AmpliFund helps organizations efficiently manage their grant funding, ensuring transparency, accountability, and adherence to regulations, ultimately allowing them to make a more significant impact on their missions and communities.
CHAMPtitles
CHAMPtitles ends the reliance on legacy systems to manage U.S. automobile titles through the application of its secure, patent-pending technology. CHAMPtitles partners with each party in the vehicle title ecosystem to reduce their costs in handling titles, turning the burdensome administrative process of issuing a vehicle title into a profitable activity.
Discover More Top Tech Companies and Startups to Watch