The "Motor City" is rapidly growing as the place to be for startups and tech. Over the past decade, this city has been transforming into a thriving tech ecosystem, and has been recognized for its massive momentum. In 2022, the city was named the #1 emerging tech ecosystem in the world by Startup Genome, and most recently, PitchBook ranked Detroit second in its global VC rankings for growth in 2023.
From innovative mobility solutions to cutting-edge manufacturing technologies — and more, Detroit is embracing a digital revolution that's redefining its identity. Check out the top startups in Detroit you should be paying attention to in 2024.
24 Top Detroit Startups and Tech Companies to Watch in 2024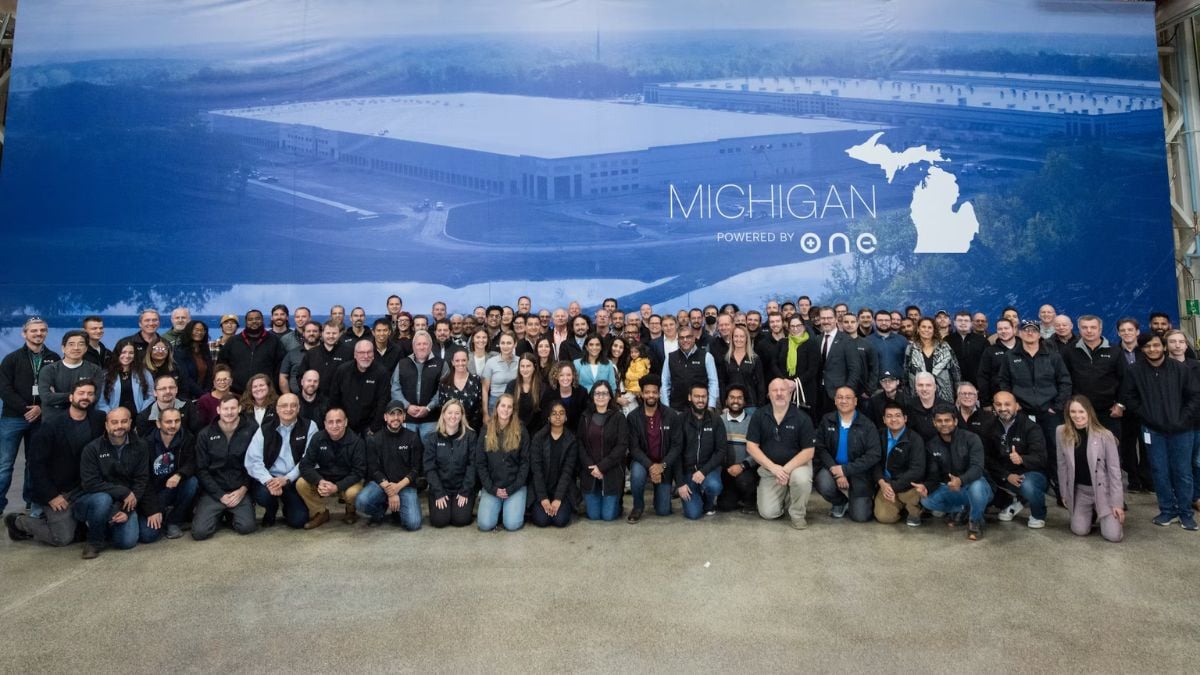 Top tech companies in Detroit: ONE. Image source: ONE
Our Next Energy
Based in Metro Detroit, Our Next Energy (ONE) is an energy storage technology company focused on engineering batteries that will accelerate electrification. This year, ONE closed a $300 million Series B capital raise, bringing the company's valuation up to $1.2 billion. This unicorn is rapidly growing and definitely a top Detroit startup to watch in 2024.
RoboTire
RoboTire automates vehicle maintenance by combining robots and computer vision. RoboTire automates vehicle maintenance using software, computer vision, and robotics, starting with 10-minute tire replacements. The company was founded in 2018 by Victor Darolfi and is rapidly growing in Detroit, Michigan and deploying its technology around the world.
Revela
Detroit startup Revela is a first of its kind platform built from the ground up to help real estate professionals access more of their data, save countless hours of time, and reduce the cost of doing business. The company raised $9 million in Series A after 9 years of bootstrapping, and they anticipate continued growth throughout 2024 and beyond. Revela is anticipating quadrupling its revenue and reaching profitability in 12 months, making them a Detroit startup to watch.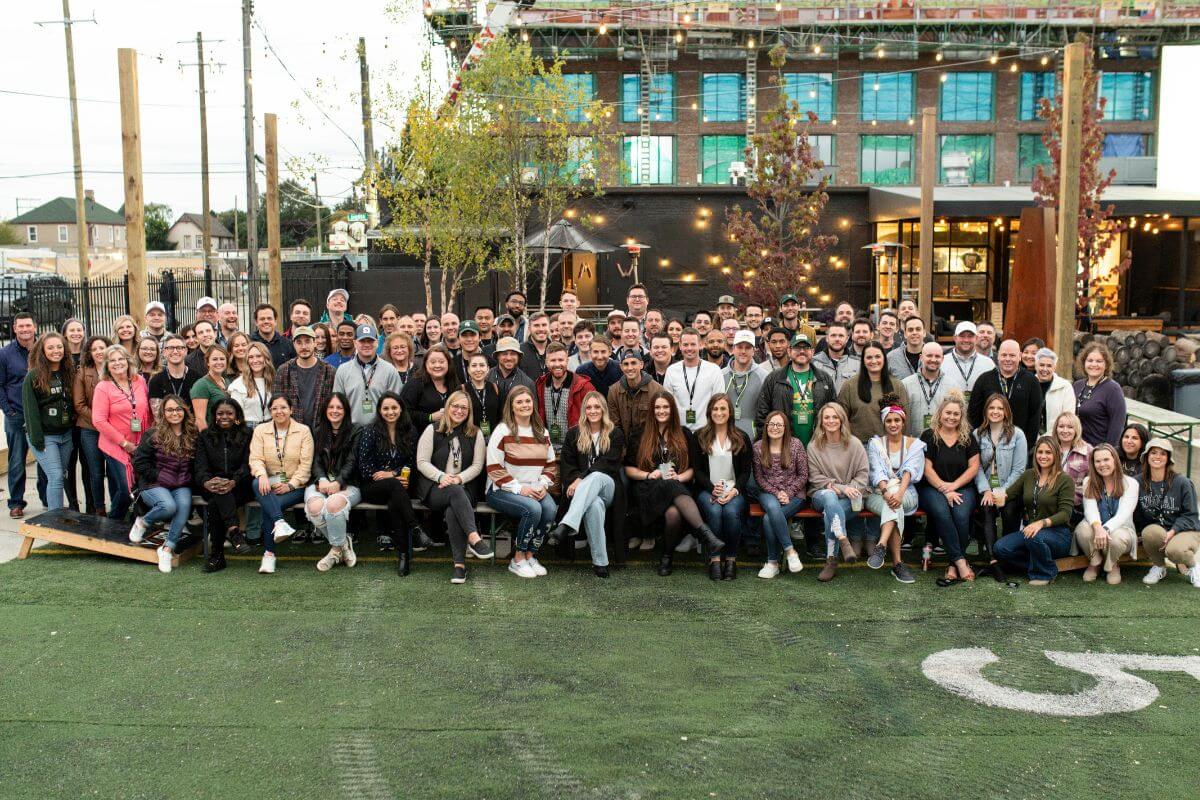 Top tech companies in Detroit: Signal Advisors. Image courtesy of Signal Advisors
Signal Advisors
Signal Advisors is doing things differently by using technology to help financial advisors run their business so they can better serve their clients. The platform provides marketing, coaching services and other tech tools to help advisors focus on what matters: the financial wellness of their clients. This Detroit-based startup is growing in the city and around the country as it continues to grow its remote headcount.
GreenLancer
GreenLancer is an online marketplace for solar, telecom, and EV charging design and engineering. GreenLancer is the only online marketplace to get standardized, quality design and engineering solutions with speed, scale and reliability. Since 2013,GreenLancer has served more than 5,000 solar installers on over 150,000 projects, and deployed $1.8 billion (and counting) in commercial and residential solar nationwide.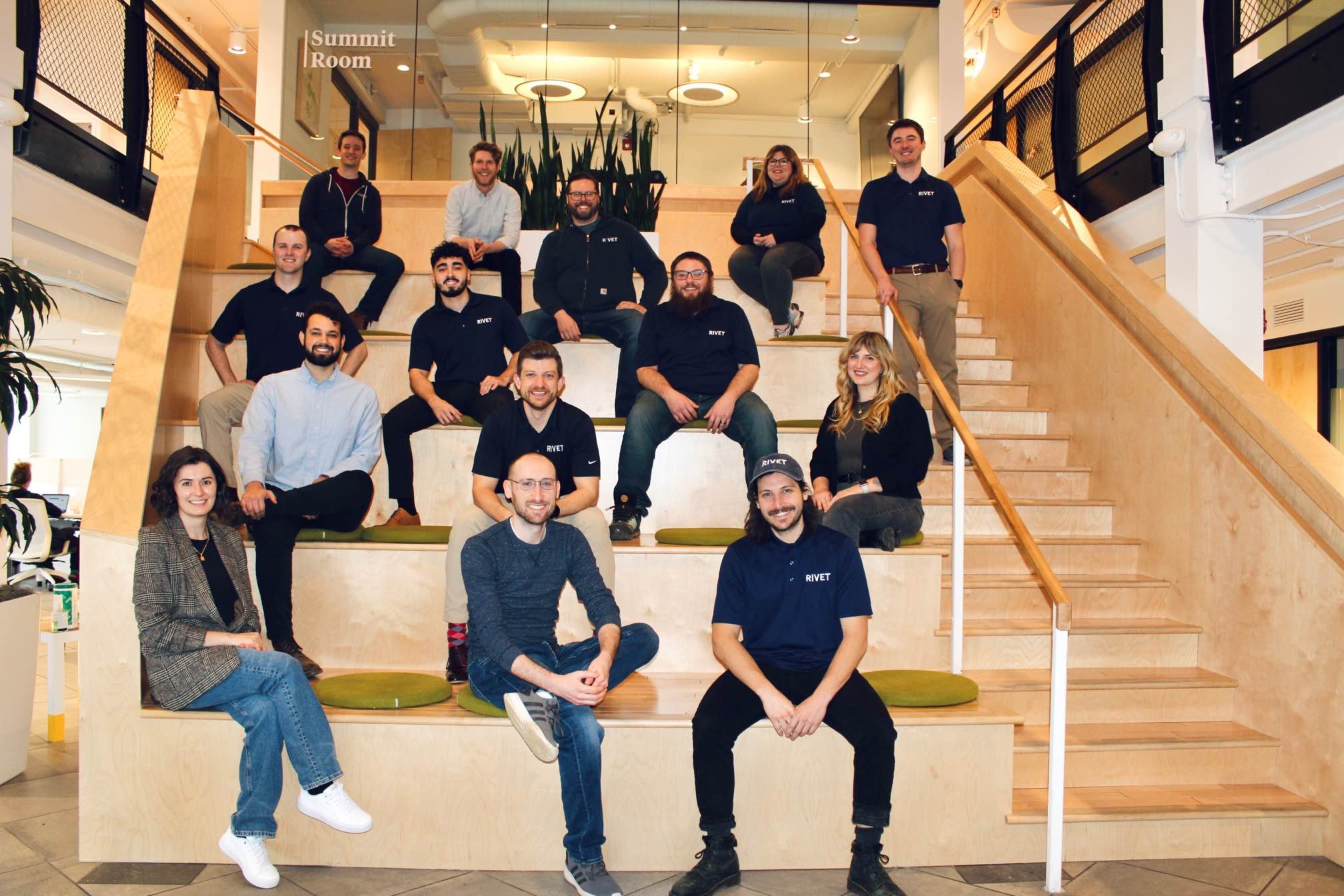 Top tech companies in Detroit: Rivet. Image courtesy of Rivet
Rivet Work
Rivet helps companies schedule, forecast, acquire and dispatch skilled workers and equipment to jobs and job sites. Rivet is a construction workforce management and labor operations platform for specialty contracting businesses. Founded in 2020 and headquartered in Detroit Michigan, RIVET is considered the standard for workforce management in electrical construction.
Airspace Link
Airspace Link is an FAA approved UAS/Drone Low Altitude Authorization and Notification Capability (LAANC) Platform. Airspace Link digitizes local airspace for urban air mobility. It provides government, citizen, and business drone solutions to support local government airspace management, fostering citizen empowerment, and business innovation through consumer and B2B air logistical support and services. The company had a strong year, growing its reach with strategic partnerships and new product launches.
Covertree
CoverTree is an insurtech startup focused on middle America and manufactured homes. CoverTree offers a digital insurance solution for manufactured home residents. The company's primary goal is to bring digital distribution, automated underwriting, and data-driven pricing to specialty personal lines of insurance. At the end of 2022 the company raised $10 million dollars and in 2023 grew its headcount 17%. We're excited to see what's next in 2024.
Petram Analytics
Petram Analytics is a data firm helping mid-sized businesses grow by leveraging proprietary data insights and best in class technology. As marketing and the technology used by marketers are constantly changing (hello, chat GPT), Petram helps brands get up to speed.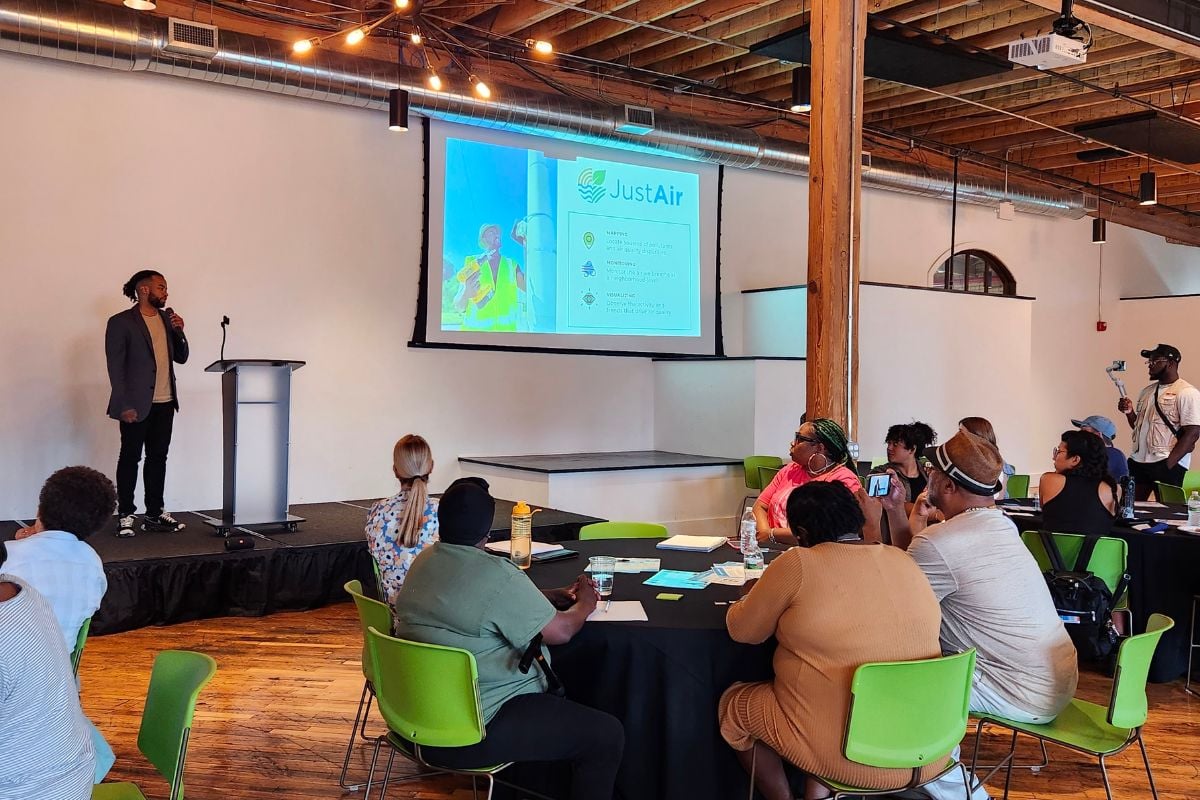 Top tech companies in Detroit: JustAir. Image courtesy of JustAir
JustAir Solutions
JustAir is a rising Detroit startup providing local air pollution monitoring solutions to cities in order to bring greater transparency into the disparities of air quality among our communities. Over this last year, JustAir has expanded to seven states with 70% of contracts being two plus year commitments. The company's largest contract to-date was also secured this year, a three-year $2.1 million contract with Wayne County, Michigan to deploy 100 air quality monitors across the region and launch a new asthma and air quality research project. In addition, JustAir transitioned its contract, part-time team into full time employees.
ExitWise
ExitWise is a digital marketplace for company exits. When selling their own businesses, the co-founders of ExitWise saw first hand why so many M&A processes fail and how the M&A process was not designed to maximize the sale of each company. So they designed a better M&A process for fellow business owners to create the exits they deserve. In 2023, Exitwise has grown over 300% by helping multiple business owners sell their businesses (FatHead, NerdyBunny, Recyclist.co, to name a few). Exitwise also recently launched a new Business Valuation Calculator to help business owners understand what is driving the value of their businesses and how to increase their exit value over time. Exitwise is also hiring and growing internationally.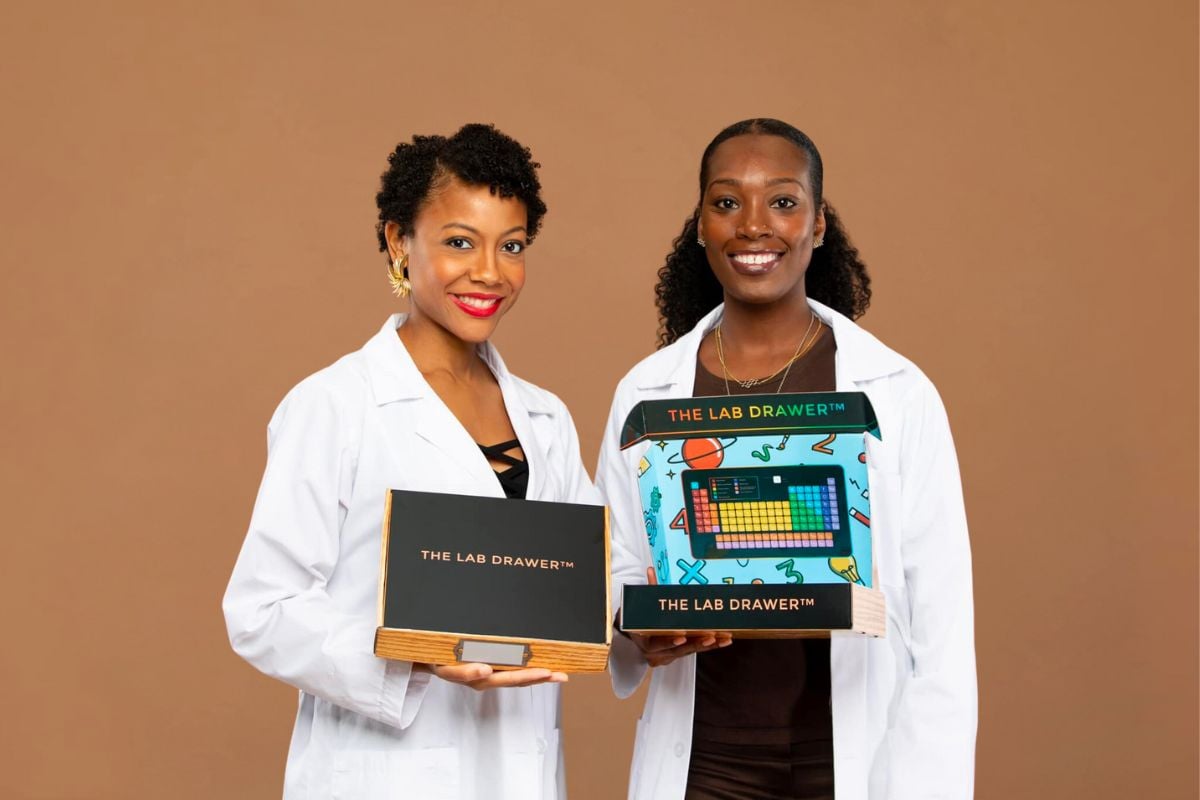 Top tech companies in Detroit: The Lab Drawer. Image source: The Lab Drawer
The Lab Drawer
Founders Alecia Gabriel, Ph.D., and Deirdre Roberson, M.S., started The Lab Drawer to deliver quality STEAM experiences to underserved youth. In the last few years, The Lab Drawer has outgrown its space 3 times, and has expanded its reach to deliver science kits in seven countries. In 2022, The Lab Drawer was one of 30 companies selected to be a part of Target's Forward Founder accelerator program. They were chosen among thousands of applicants and completed the program, now armed with new tools, strategies and resources to continue the growth of The Lab Drawer.
Hygieia
Headquartered just outside of Detroit in Livonia, Mich., Hygieia is a digital therapeutics helping people with diabetes manage their insulin. The company's d-Nav® Insulin Management System includes an AI-powered application and helps people with Type 2 diabetes use insulin in a safe and effective way. This year, Hygieia extended its Series B funding round to $22 million with a lead investment from Firstime Ventures.
Waymark
Waymark is a Detroit tech company that provides an AI video creator platform that allows users to create compelling sample commercials quickly and easily. Waymark has rapidly grown over the last year, getting national recognition for its cutting-edge AI platform.
Alerje
Alerje is a Detroit startup that's developing innovative solutions for individuals with food allergies. They offer a unique wearable device called the Alerje Sensor, which is designed to help people with food allergies detect allergens in their food in real-time, reducing the risk of accidental exposure to allergens and potentially life-threatening reactions. This year, Alerje earned $1 million in a Phase II SBIR NSF Award to help continue the development of its platform.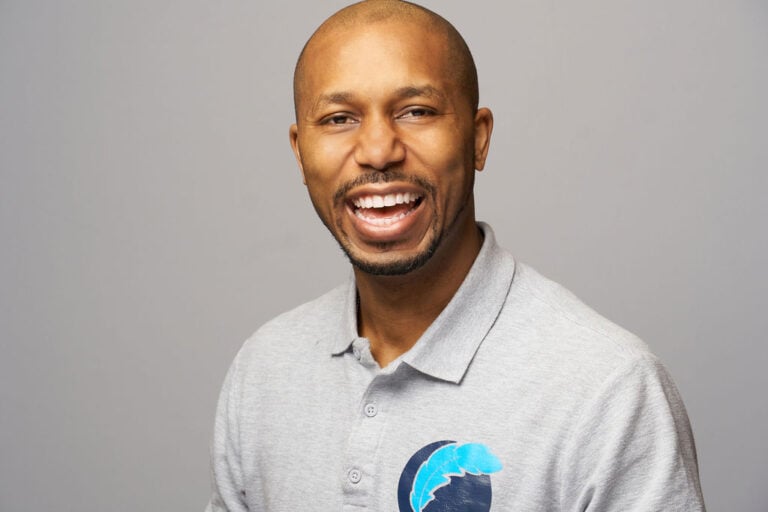 Top tech companies in Detroit: Lite Raise, founder Marc Alexander. Image source: Lite Raise
Lite Raise
Lite Raise (formerly Lite Tuition) is a social tech company that empowers students and organizations of all sizes to increase their fundraising potential through our custom built platform.This Detroit-area startup is empowering both students and organizations of all sizes with increasing their fundraising with its platform. Lite Raise's founder, Marc Alexander, has made the 1% pledge for the Michigan Founders Fund, leading with purpose as he continues to grow the company.
The Lip Bar
In 2012, Melissa Butler started The Lip Bar by making lipstick in her Brooklyn kitchen. Now, the B2C startup has expanded from its flagship store in Downtown Detroit to 750 Target stores and 500 Walmart stores. The company has expanded its footprint 700% and continues to grow and help create a more inclusive beauty industry.
Boon
Boon offers a holistic, personalized coaching platform that empowers employees to become more resilient, authentic versions of themselves. The company has grown as more and more employers seek out ways to support their team with benefits that matter.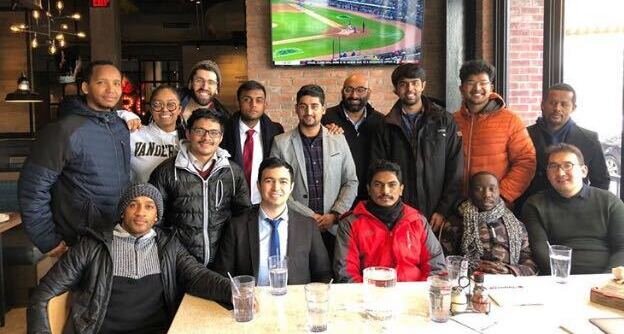 Top tech companies in Detroit: Altimetrik. Image courtesy of Altimetrik
Altimetrik
Altimetrik is a data and digital engineering services company focused on delivering business outcomes with an agile, product-oriented approach. Over the last year, the company has experienced substantial growth with a revenue of $295 million and a robust annual growth rate of about 30%. With that, the team has grown to nearly 6,000 employees across the globe, while the company remains headquartered in Southfield, MI. In addition, the company also launched DEX (Digital Employee Experience), a platform that empowers employees to take ownership of their careers by proactively seeking positions and receiving tailored training for upskilling. With a track record of financial excellence, an innovative product lineup, and a forward-looking business approach, Altimetrik is poised to continue its journey as a top startup to watch in the coming years.
KODE Labs
KODE Labs is on a mission to build the most intuitive, easy to use real estate software products that enable sustainability, operational efficiencies and comfort. This year, its founders — who are also brothers — Edi and Etrit Demaj were recognized in Ernst & Young's Entrepreneur Of The Year Award.
Sheeva.ai
Sheeva.AI is a global tech company with a growing presence in Detroit. The startup has developed an in-car payments and commerce solution that introduces vehicle location-based services to monetize the driver experience. Sheeva's patented precise geolocation technology allows drivers to seamlessly pay for and receive services such as fueling, electric vehicle charging, parking, curbside pickup and drive-through without leaving the comfort of their vehicle.
Larky
Larky helps financial institutions grow sales of their products and services with tailored push notification campaigns delivered through the mobile banking app. The Detroit-based martech company has grown a lot in 2023, announcing new strategic partnerships and expanding its reach.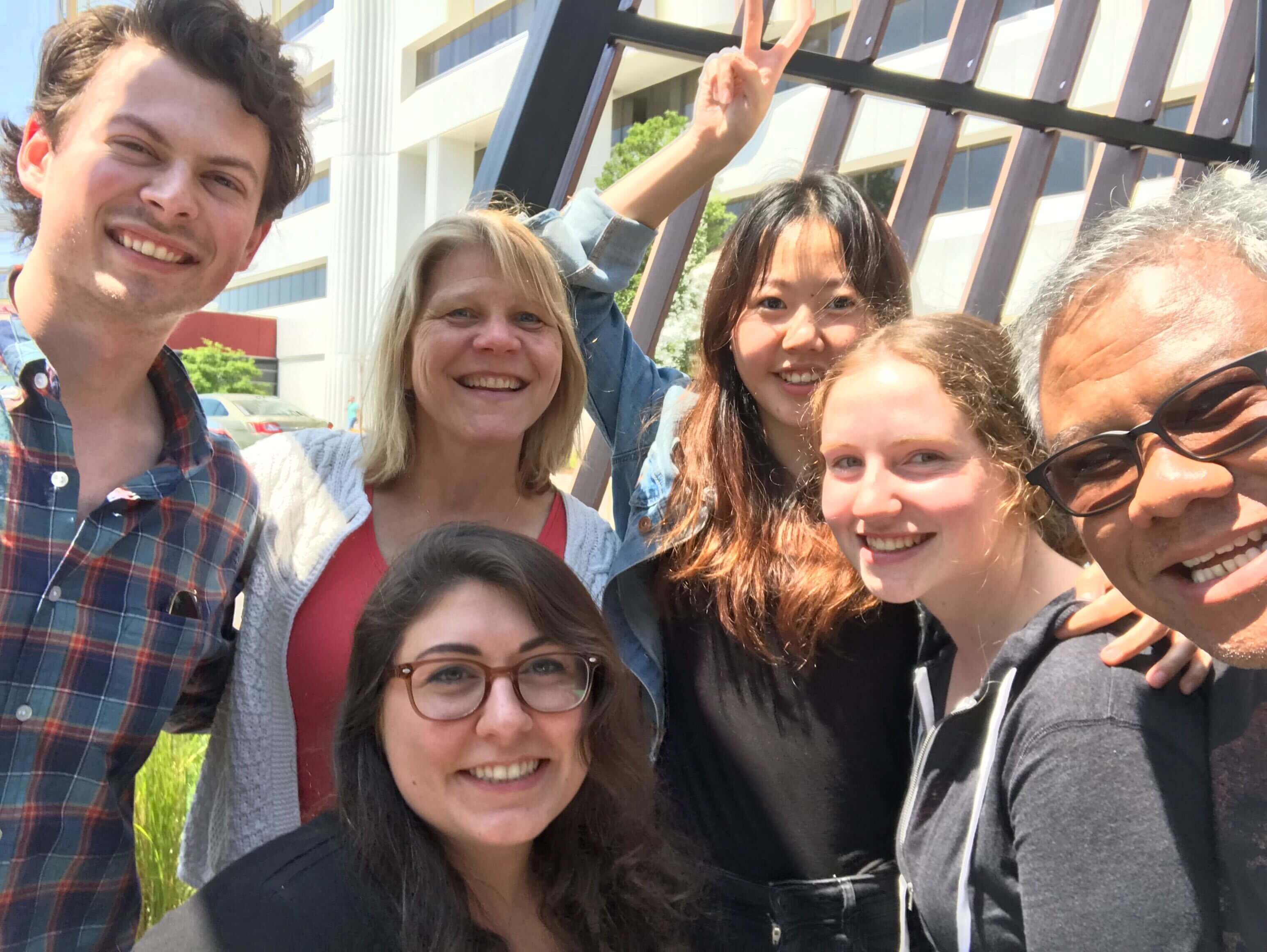 Top tech companies in Detroit: Alchemie. Image courtesy of Alchemie
Alchemie
Founded by a science teacher turned CEO, Alchemie is building a suite of thoughtfully designed, game-based digital learning tools to increase student success in STEM. The digital interactives are easy to use, non-intimidating, and accessible for all students, including those who are blind or visually impaired.
Pocketnest
Pocketnest is a female-founded financial wellness platform. Built on behavioral science and psychology, Pocketnest coaches users through 10 themes of financial wellness. With 44 enterprise customers—and counting—the fintech licenses its white-labeled fintech software to financial institutions to generate qualified leads and identify an average of $575 million in cross-sell revenue for each institution. It also licenses to employee wellness programs to amplify recruitment, productivity, and retention. Over the last year, the company has launched new products as well as grown in revenue, customer headcount, and employee headcount.
Discover More Top Tech Companies and Startups to Watch