If a company's product is what they do, and their purpose is why, their company culture is how. How does the company operate, how do people interact with each other, and how do things get done. It's sometimes laid out in concrete terms and examples, and sometimes it's a vibe. It's also one of the top things job seekers look for in a new role.
According to LinkedIn's 2022 Global Talent Trends Report, 40% of job seekers worldwide consider workplace culture to be a top priority when choosing a new job, and 63% place a higher value on work-life balance than on compensation. More and more, workers are demanding human-centered company cultures that prioritize flexibility, asynchrony, trust, belonging, and a holistic approach to well-being.
But how do you know if a company's got a "good" culture, or not? We did the research so you don't have to.
Based on the top five things people are looking for in a company culture, we named 50 Midwest and remote companies to our list for Best Culture. Here's the top five priorities and how we judged the companies:
1. Professional development opportunities
2. Flexible work support
3. Mental health and wellness
4. Leadership development
5. Diversity and inclusion
These 50 Midwest and remote companies exemplify these human-centered characteristics that make their company culture so great to be a part of.
Best Culture Award Winners
(alphabetical)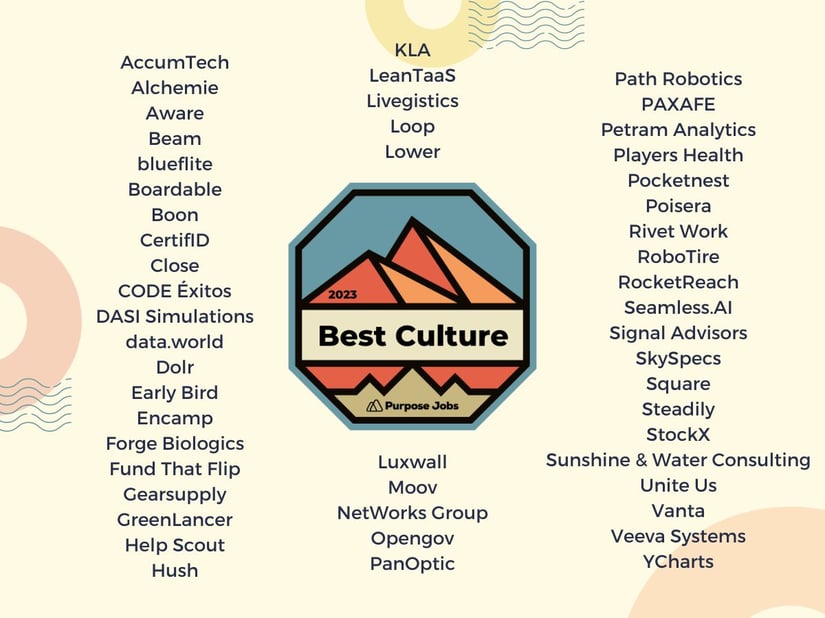 Keep reading to learn more about each of these companies.
41 Midwest Companies with the Best Workplace Culture

Companies with the Best Culture: Signal Advisors
Signal Advisors
Signal Advisors, a Detroit-founded and remote-first fintech startup, is a platform for financial advisors to help them focus on things that matter: helping clients achieve financial wellness. What sets Signal's culture apart from other companies is the support all employees receive. It's all about having the tools, flexibility, and processes in place to operate remotely at a high level, but also realizing the importance of in-person interactions. Signal hosts team retreats once a year, an all-company meeting in the fall, and has a physical office in downtown Detroit with in-person days and events over the summer. Their holistic, people-first approach encourages team members to learn, grow, have autonomy, and be the authentic versions of themselves.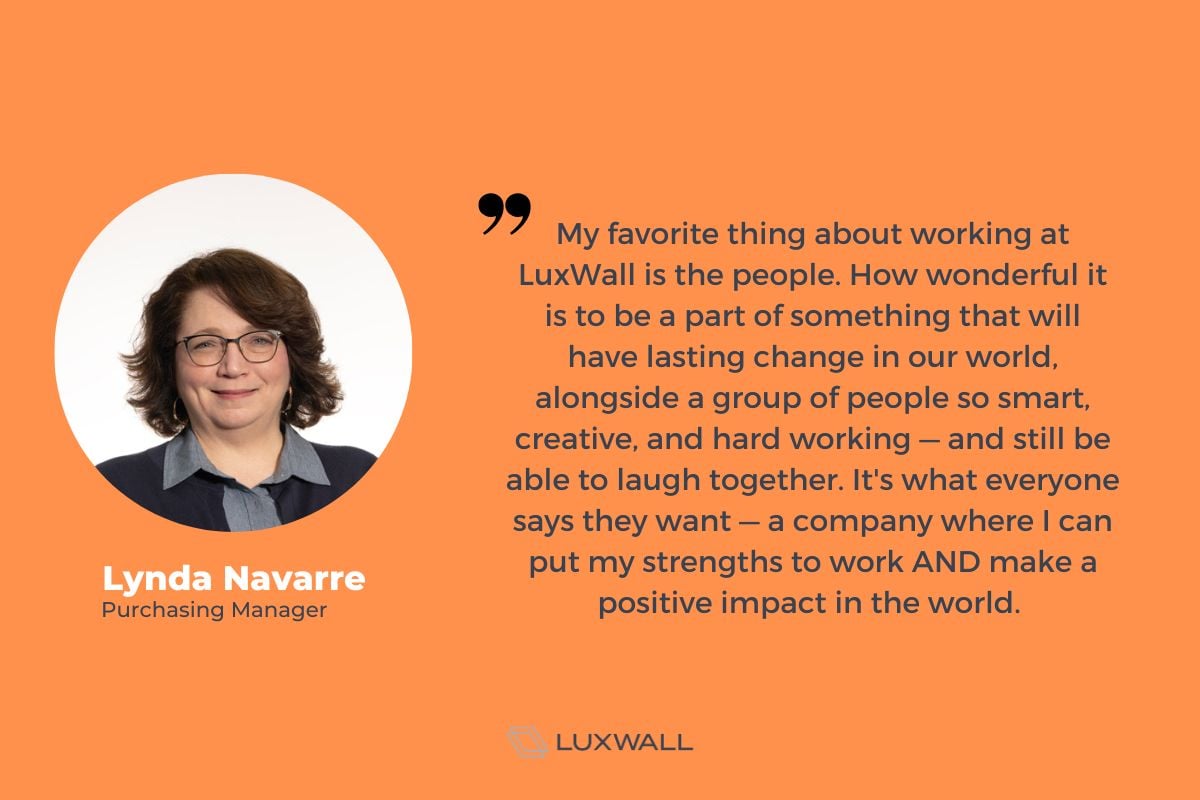 Companies with the Best Culture: Luxwall
LuxWall
LuxWall is a rising Detroit area startup that's focused on the product development, scaling and commercializing of innovative glass products and solutions for the built environment. Not only are they mission-driven and helping to significantly reduce global carbon emissions, LuxWall is also building a great place to work with a fantastic culture. The team is tight-knit and ultra collaborative, the environment is interactive and challenging in the best way possible. LuxWall employees are all essential members of a team doing meaningful work, and the opportunity at LuxWall is life changing.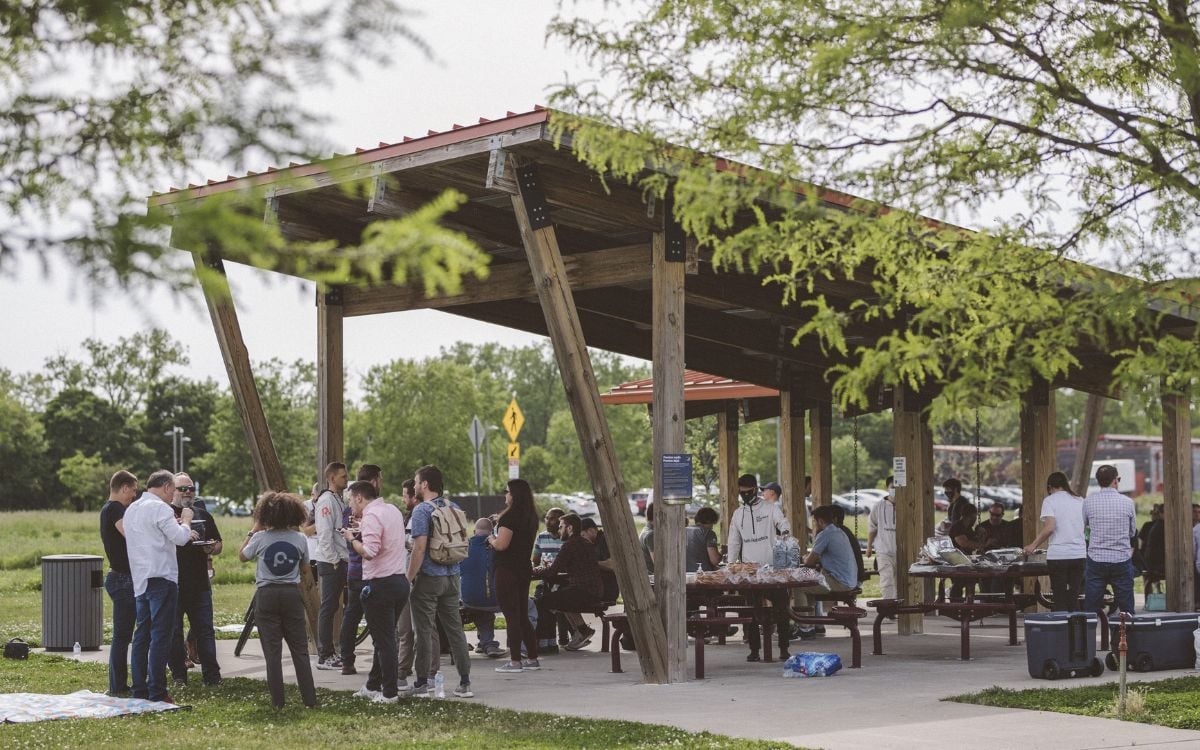 Companies with the Best Culture: Path Robotics
Path Robotics
Based in Columbus, Path Robotics is building the future of manufacturing with autonomous welding robots. Their mission is to enable robots to build, so humans can create, and this innovation is at the heart of who they are as a company and a team. People at Path love solving interesting and tough challenges, and gladly welcome new ideas. Their culture is passionate, driven, inclusive and innovative.


Companies with the Best Culture: RoboTire
RoboTire
RoboTire, a Michigan-based robotics and automation company that designs and manufactures cutting-edge automatic tire-changing technology, has been in the fast lane for growth this year. Much of that has to do with the team they are building and the culture they set out to create. At RoboTire, employees have have high ownership of their work. The company holds Demo Days and Innovation Fridays to allow team members to recharge, innovate, problem solve and create. Demo Days are a time when people on the team can show others what they're working on; this helps open the lines of communication and team members can see the bigger picture. Innovation Fridays, held about once a month, are set aside for team members to explore a related idea to their work. They can focus on that exclusively all Friday.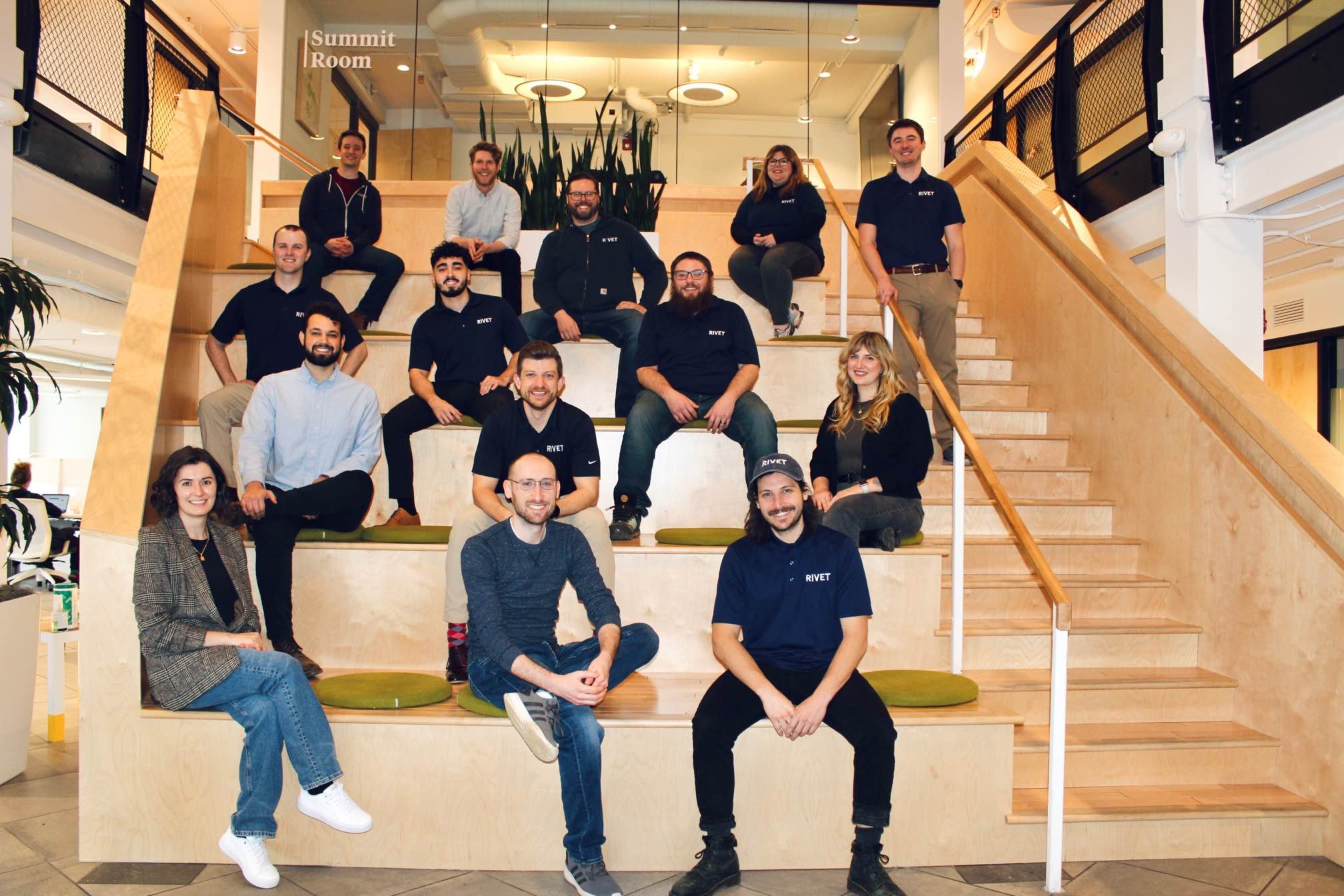 Companies with the Best Culture: RIVET Work
RIVET Work
RIVET Work is a Detroit-based software company building a labor ops platform for construction contractors. The RIVET team is passionate about leveraging technology to champion the skilled trades, accelerate digital transformation, and make construction an industry of choice for a new generation entering the workforce. RIVET's culture is based on listening, openness and trust, fairness, and empathy. "One of the things we work hard to maintain at RIVET is a culture of caring," said RIVET's CEO, Ryan Meitl. "We care about each other, and we care about our customers. This is key to our success, creating an environment of hard work and accountability grounded in empathy."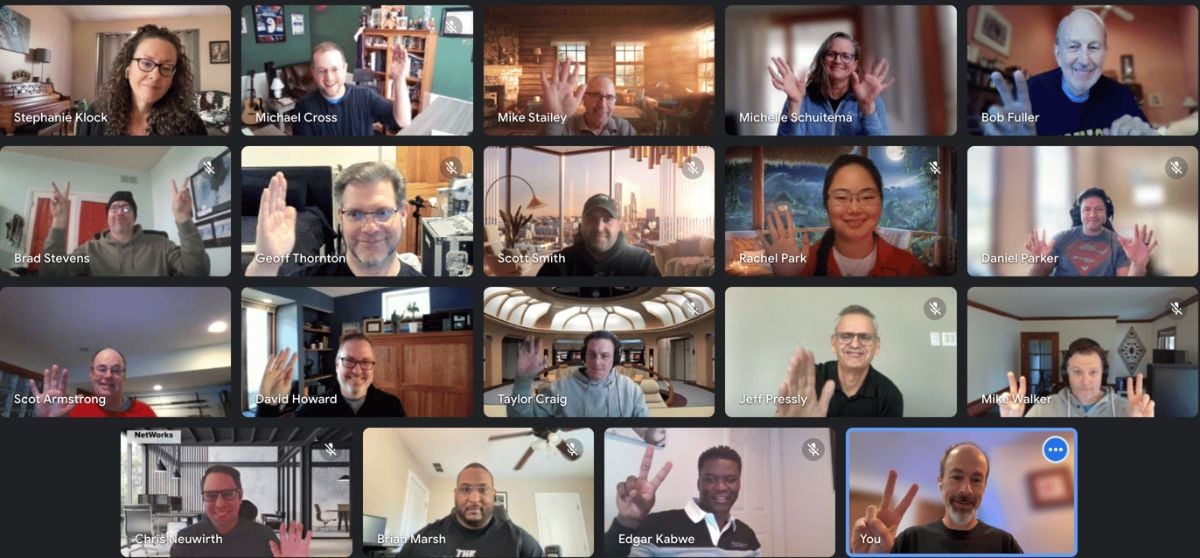 Companies with the Best Culture: NetWorks Group
NetWorks Group
NetWorks Group is an Ethical Hacking and Managed Security Services Provider (MSSP) with offensive security, defensive security, and compliance practices. Though they were founded in 1997, the company has the energy and culture of a startup, one that's fast-evolving, always innovating, and highly values continuous learning. The company is based in Ann Arbor and offers remote flexibility. There's a big focus on collaboration and they find the team can be inspired by one another whether they're in the same time zone or not. The industry of security is fast evolving and the team is always sharpening their skills, never comfortable with the status quo. "We fail fast, iterate, understand what works and what doesn't, and keep moving forward," said David Howard, president of NetWorks Group.
Companies with the Best Culture: PAXAFE
PAXAFE
PAXAFE enables cheaper, dynamic shipping and cargo insurance by providing supply-chain-of-custody through the use of their parcel IoT solutions. The Indianapolis-based tech startup has an exciting culture that values flexibility, curiosity, diversity, and team support. It's exactly this innovation and inclusion that's helping PAXAFE solve today's supply chain issues. The team also creates meaningful connections with each other, truly caring about the success of each individual.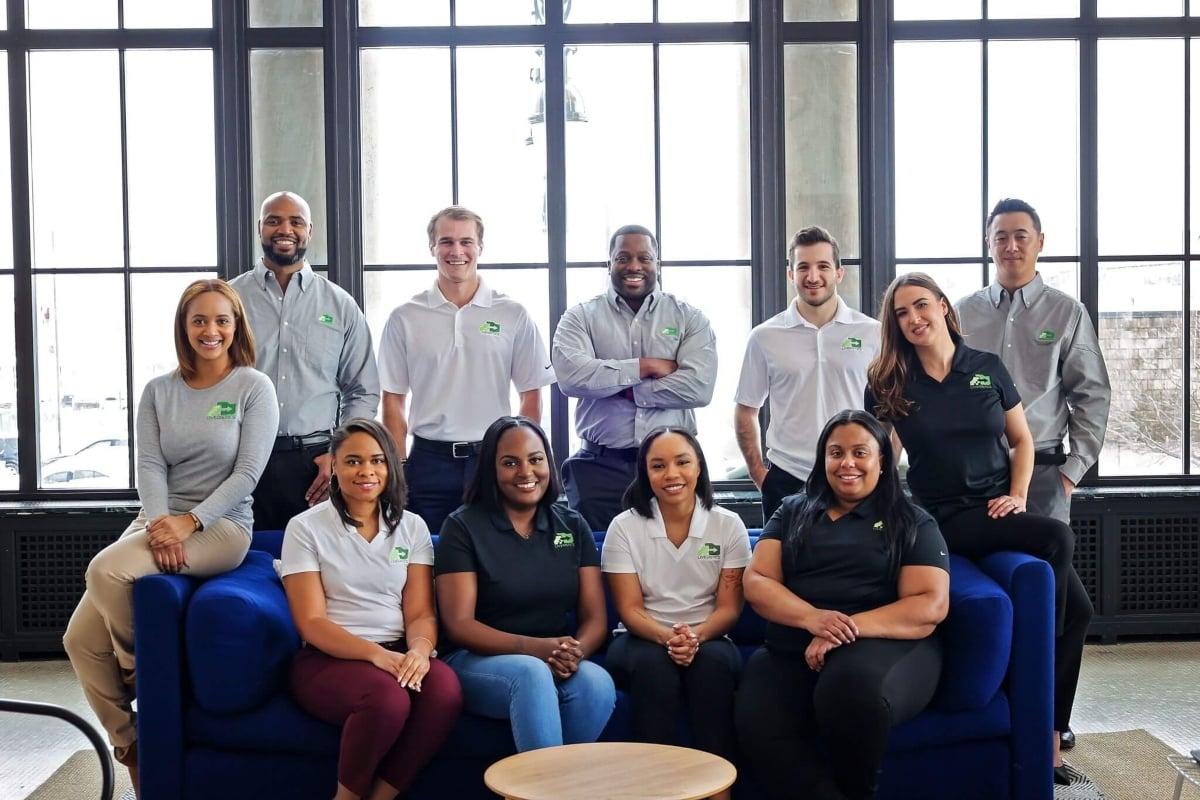 Companies with the Best Culture: Livegistics
Livegistics
Detroit startup Livegistics is 100% cloud-based technology that's dedicated to increasing visibility and leading coordination in the construction industry, with the goal of automating processes and establishing sustainability hubs around the world. Black-founded and the winner of the inaugural $1 million Black Ambition Pitch Competition, Livegistics has a diverse team that is inclusive and empowering. Culture starts at the ground level at Livegistics, where people are passionate about the work they do and the impact they are having on the environment. The team knows each other on a personal level and creates space for everyone to make an impact. Every voice matters at Livegistics, and people are empowered to pursue excellence.
Lower
Lower is a Columbus-based fintech company helping people get lower mortgage rates and build their own financial wellness. In an ever-changing industry, Lower has remained grounded in their culture that places high performance, optimism, independent thinking, and collaboration at the center of everything. Their team members have a "high give a sh*t factor", which if you work with people like that, you know they're the best co-workers around.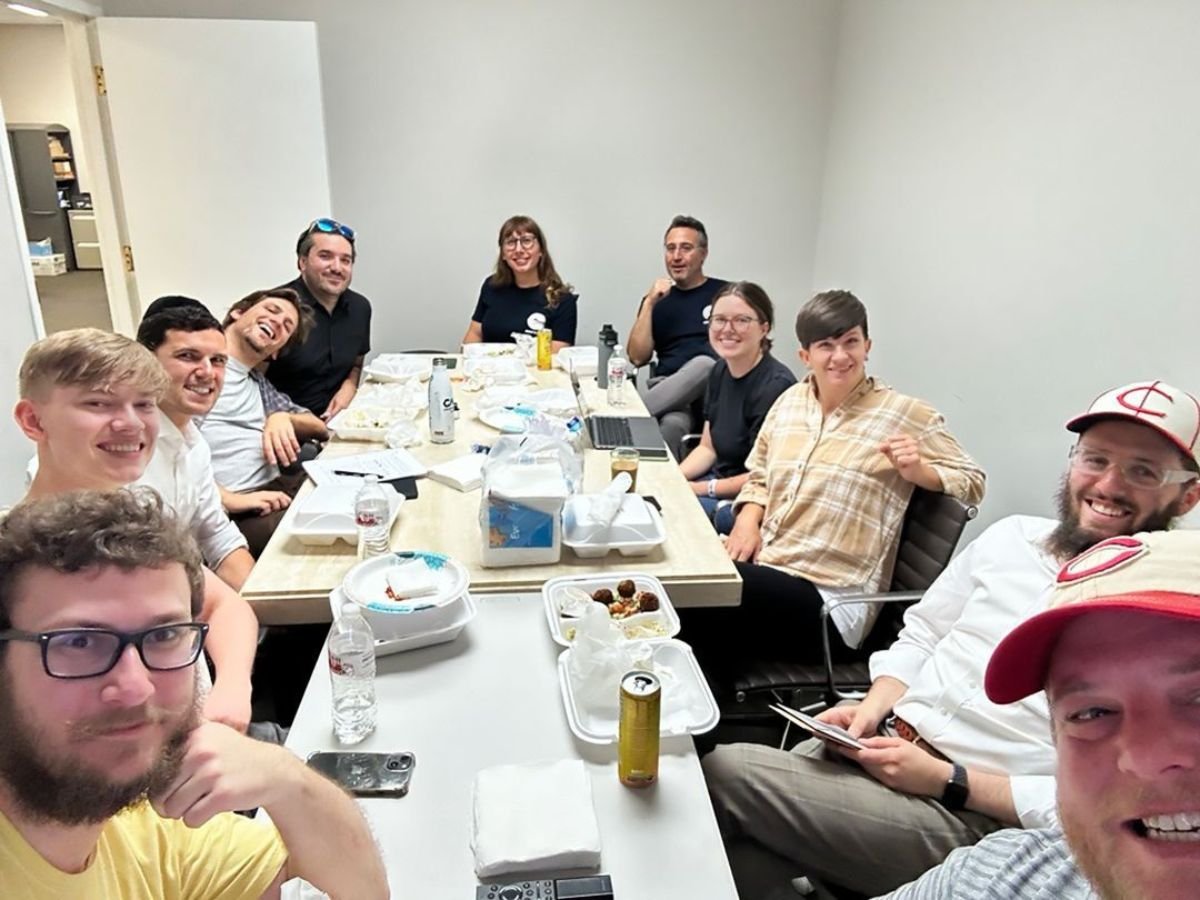 Companies with the Best Culture: Gearsupply
Gearsupply
Gearsupply is a Cincinnati-based startup building a tech platform that streamlines the purchase and resale of AV equipment among the entertainment, concert, and event production industry, extending the useful life of equipment and enabling global access to affordable, brand-name equipment. Fast-paced and ambitious, Gearsupply puts the team above all else and believes culture is the strongest form of training. As a technology-forward company, Gearsupply values adapting to challenges, testing new ideas, and constant growth. They've removed the red tape, so things can get done quickly: if you see a problem, solve it! There's no ceiling at Gearsupply.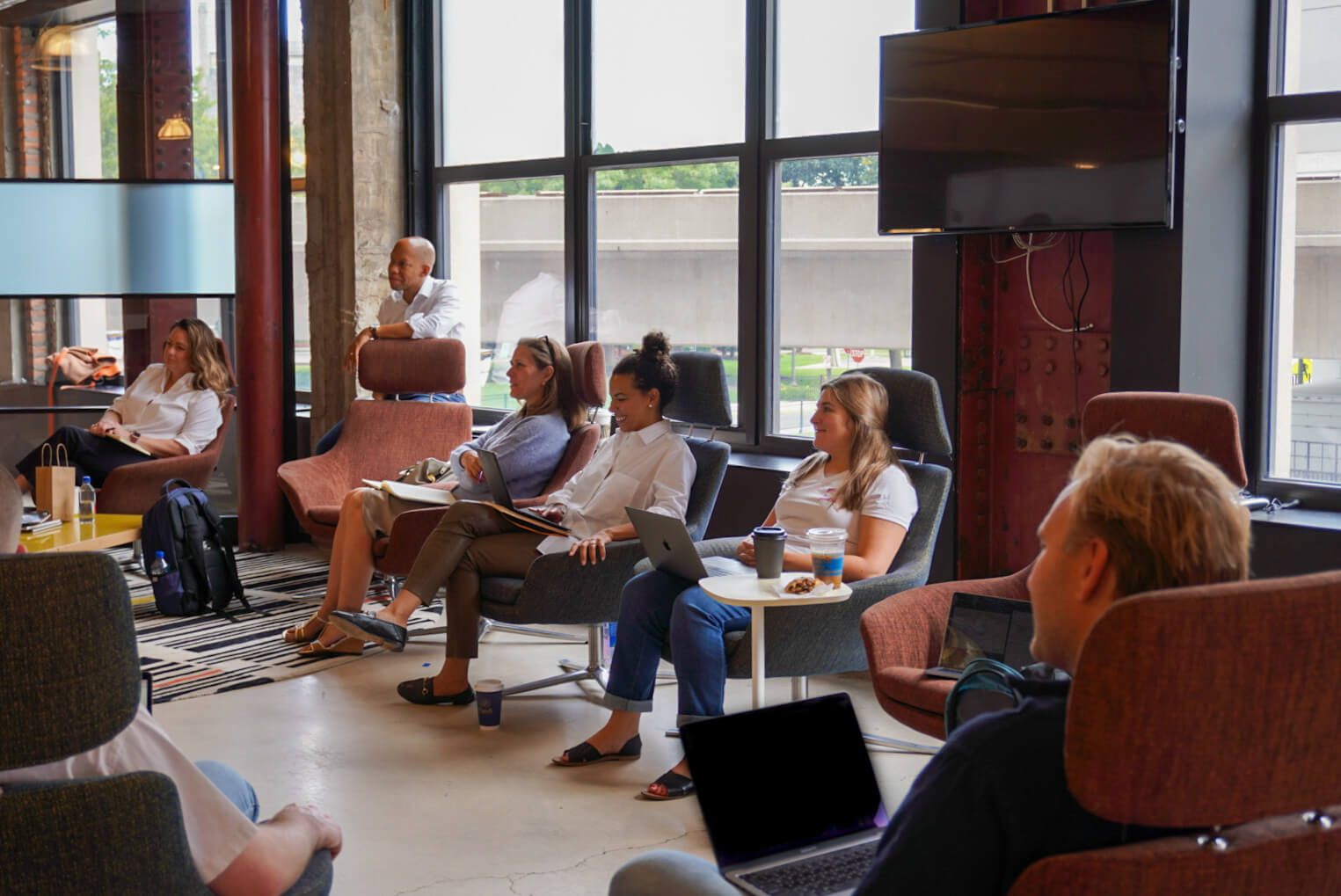 Companies with the Best Culture: Hush
Hush
Hush is the always-on, always-learning comprehensive service that makes digital privacy as attainable as an Uber. The team at Hush is made up of experienced, motivated, and pattern-finding people who thrive on results, stories, and looking after each other. Collaboration, passion, and intellectual curiosity are at the heart of Hush's culture. The team also enjoys flexibility, a diverse and inclusive environment, and meaningful connections with people on the team.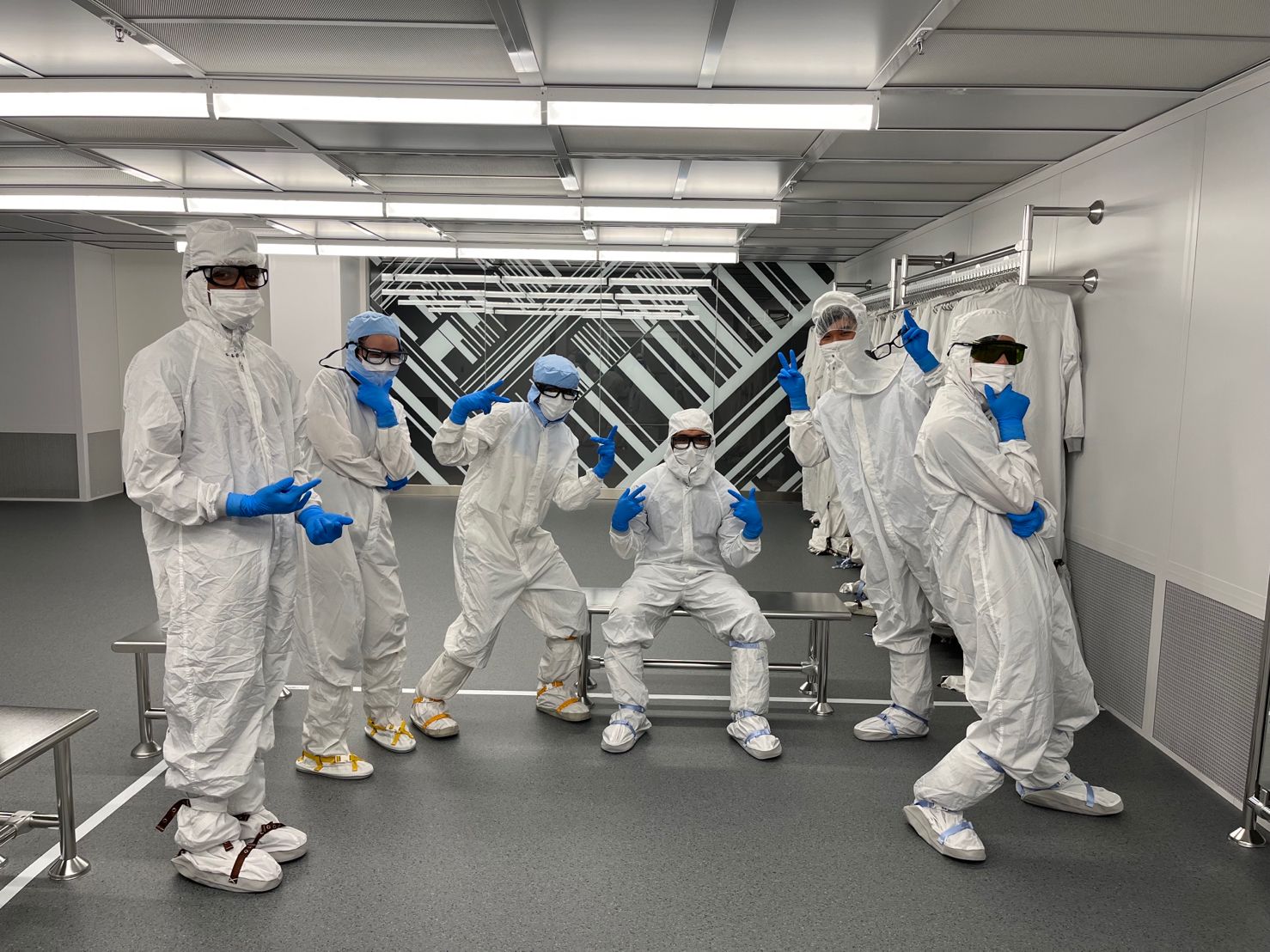 Companies with the Best Culture: KLA
KLA
Founded in Silicon Valley with a state-of-the-art campus in Ann Arbor, Michigan, KLA is a tech company with the best culture around. After decades of pioneering innovations in its field, KLA has become a global leader in semiconductor yield management technology and has 12,000 global employees, which is a testament to their great workplace culture. At KLA, team members have flexibility in where, how and when they work. Their space inspires innovation, and also helps bring people together. The team is ultra inclusive, celebrating diversity and community. People are open to learning about each other and new perspectives. The emphasis on wellness and balance is evident in the company's onsite gym and flexible scheduling.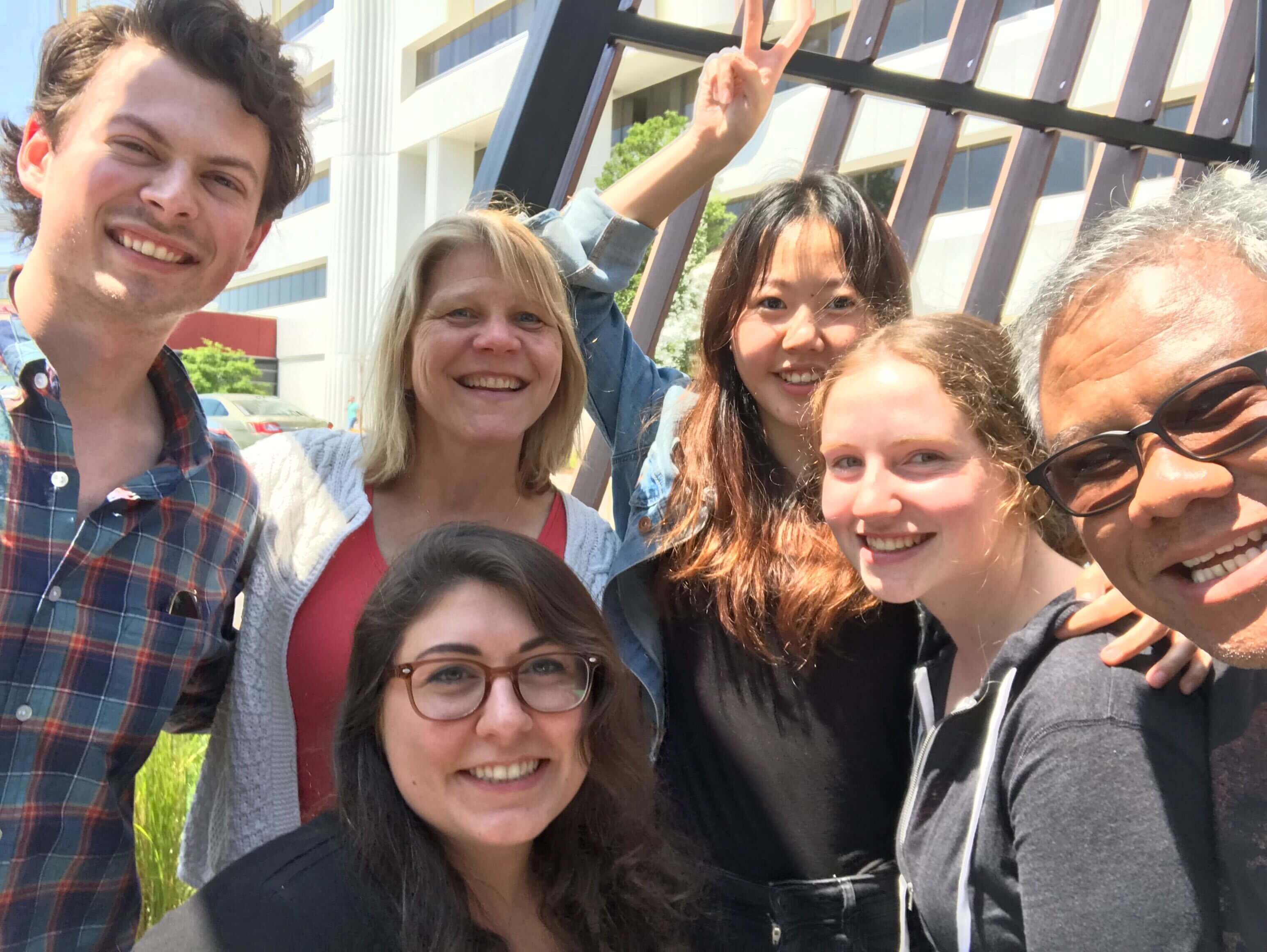 Companies with the Best Culture: Alchemie
Alchemie
Alchemie is an edtech startup creating a suite of beautiful, game-based digital learning tools to increase student success in STEM. Through a thoughtful, inclusive design of digital interactives that are easy to use, non-intimidating, and accessible, Alchemie is paving the way for all students, including those who are blind or visually impaired, to learn and understand science visualizations. At Alchemie, the culture is close-knit, collaborative, and innovation and curious.
Aware
Aware is a collaboration intelligence platform that identifies and reduces risk, maintains compliance, and uncovers new business insights from conversations at scale. Based in Columbus, Ohio, Aware has focused on its people as much as its product. At Aware, you'll find a culture that is open, fun and energetic, empowering, and supportive. It's a safe environment to try new things and to fail. There's a focus on wellness and balance, and bringing your authentic self (dogs included!) to work. Empathy and trust are an integral part of the culture at Aware.


Boon
Founded in Detroit, Boon is an innovative platform that unites mental health support and professional development for employees. They serve as an extension of HR/People teams by offering a seamless, integrated solution for personal and professional growth. Boon's internal company culture mirrors its mission. With a continuous improvement mindset, Boon fosters a collaborative and fast-paced environment that celebrates employee success and wellness. Plus, each employee gets access to a Boon coach, and they can utilize the service for personal and/or professional growth. "We empower our employees and give people the ability to build where they see interest or high potential to create value," said Alex Simmons, CEO and founder of Boon. Learn more about how Boon can support your team & culture.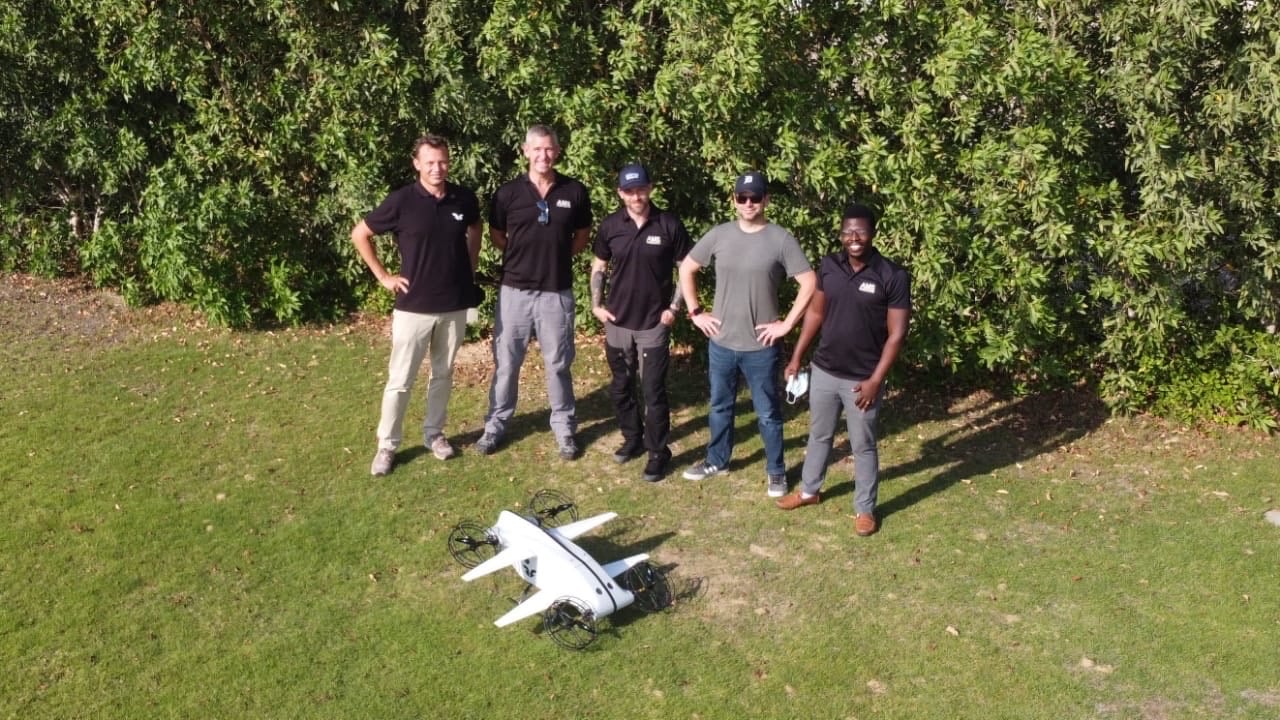 Companies with the Best Culture: blueflite
blueflite
Based in Metro Detroit, blueflite is a B2B tech company developing a world-class platform for aerial delivery of industrial cargo for the energy industry. blueflite has a truly global outlook to become the #1 player in the global cargo UAV industry, building the future of cities, today. They also have the culture to match. At blueflite, the culture is driven, fast-paced, and agile. They also balance that with remote flexibility, wellness and work-life balance.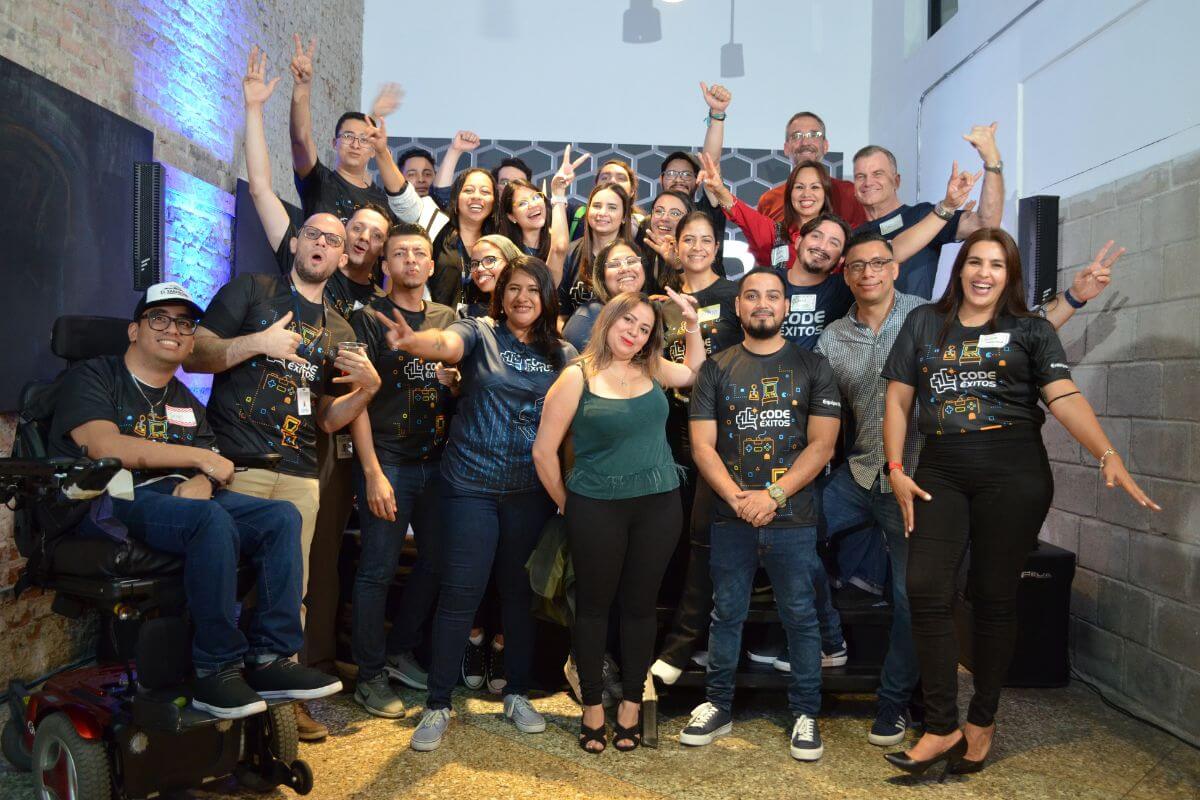 Companies with the Best Culture: CODE Éxitos
CODE Éxitos
CODE Éxitos is a purpose-driven company that helps entrepreneurs and innovators design, build, and launch world-class digital products. Its global team is made up of creators, innovators, and change-makers. The CODE Éxitos culture is built on four values: Mastery, Autonomy, Purpose, and La Vida Plena. La Vida Plena is all about balance and living your best life. The team celebrates wins, works collaboratively, and builds good relationships with one another. As a certified B Corp company, CODE Éxitos is purpose-driven and focused on building the best company people will ever work at.

Image and quote courtesy of SkySpecs
SkySpecs
Ann Arbor's SkySpecs is an innovative, global tech that's helping to co-create the future of renewable energy. Their software platform simplifies renewable energy asset management so that fewer resources can do more for the planet. As a growing tech company, SkySpecs has a collaborative and transparent culture. While quickly scaling, the SkySpecs team remains humble, passionate, and imaginative.
Petram Analytics
Petram Analytics is a marketing data analytics firm that helps mid-sized businesses grow by leveraging proprietary data insights and best in class technology. Founded in 2018 by Jibreel Lockhart, Petram is building a workplace with a culture that people want to be a part of. Flexibility and work-life balance: team members always are given time to pick up their kids, work within their own schedules, and have flexibility for different time zones. They are not a "9 to 5" company and team members get the work done when it works best for them. Plus they end early on Fridays. Immersive experience with clients: at Petram, you're not just sitting at a desk all day long crunching numbers. The Petram team gets to meet and interact with clients, get immersed in their day-to-day, and really see the impact of their data analysis. It also comes with some cool perks like picking out Shinola merch. The team likes to have fun and does events together.
Companies with the Best Culture: Fund That Flip
Fund That Flip
Based in Cleveland, Fund That Flip (now known as Upright) is a fintech company enabling people to create wealth and improve their communities by investing in real estate. The team has an entrepreneurial culture that values creativity and solutions. They also have a safe environment to fail, which fosters major growth. "My favorite things about the culture here are honest, open communication and collaboration that leads to creativity and innovation. I appreciate having my voice heard, valued, and included in decision-making processes. I also love our vibrant group of teams where I can grow, learn, and be a better leader," said Monika Arntz, Manager of Product Management at Fund That Flip.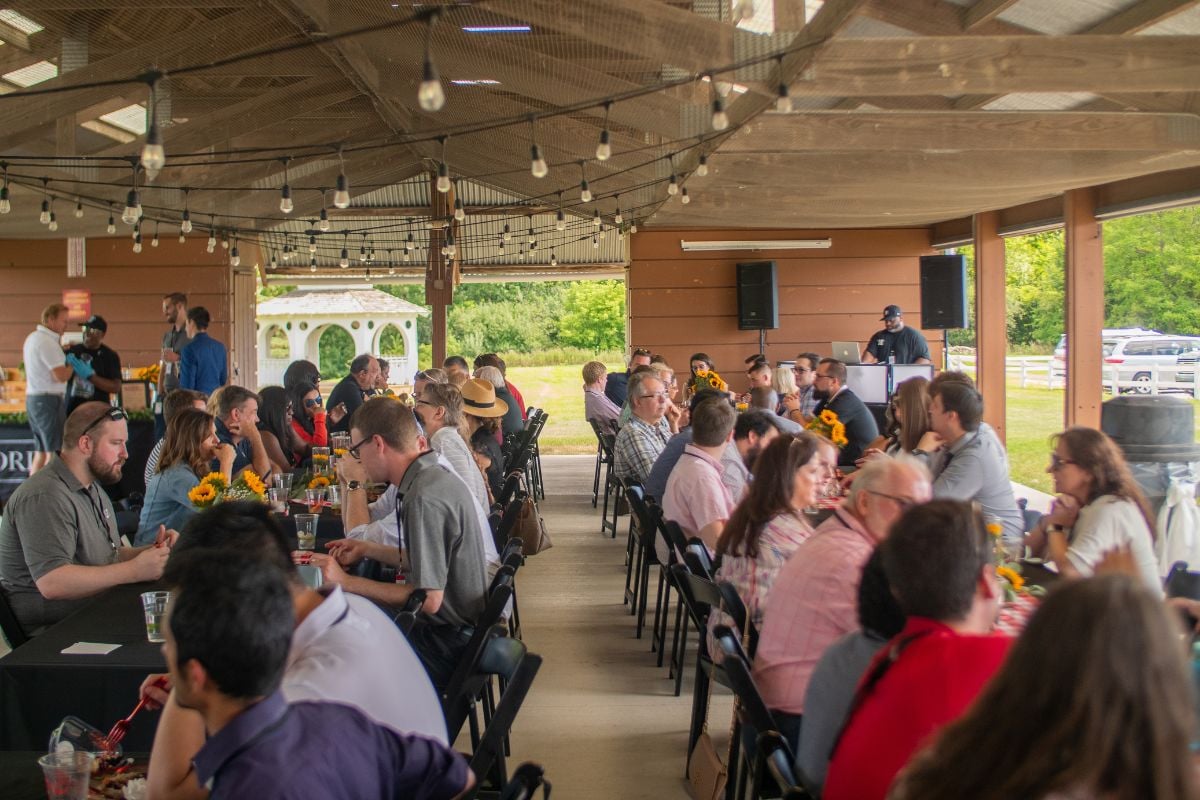 Companies with the Best Culture: AccumTech
AccumTech
AccumTech builds custom technology for Blue Cross Blue Shield of Michigan, helping simplify the data exchange process for healthcare service providers. Working with insurance carriers, pharmacy benefits carriers and third-party administrators, AccumTech acts like a Rosetta Stone for healthcare service providers, translating and disseminating information and data. Located in Ann Arbor at the Domino's Farms campus, AccumTech has a culture that makes sure employees thrive in and outside the office. Embedded with passion, teamwork and quite a bit of fun, AccumTech's culture is all about supporting employees and fostering meaningful relationships. People genuinely care about one another and enjoy working together. You're seen and valued as a whole person, and individuality and diversity is always celebrated.
Dolr
Founded in 2019 in Columbus, Ohio, Dolr is a fintech platform that helps accelerate people to $0 student debt. They do this by using a community approach that involves employers, family and friends. This commitment to community also extends to Dolr's culture, which hinges on empowerment, support, passion and curiosity.
Sunshine & Water Consulting
Founded by Tom Maxwell and Brad Bell, Sunshine & Water Consulting is a management consulting firm helping companies with their IT and business transformation projects. They provide companies with top-tier project management. They are hyper focused on their people and creating a culture-first place to work with radical work-life balance. A few of their other values include authenticity, passion, happiness and teamwork.

Companies with the Best Culture: Signal Advisors
GreenLancer
Based in Detroit, GreenLancer is the only online marketplace for solar installers to get standardized, quality permit drafting and engineering solutions with speed, reliability, and competitive pricing. Being in an ever-evolving industry is exciting, and the team embraces the growth that comes along with it. For GreenLancer, success starts with its team members, and there's a huge focus on growth and mentorship. Folks who are curious, eager to learn and hungry to grow really thrive at GreenLancer. In addition to that, the culture also prioritizes autonomy, impact, and emotional intelligence.
Veeva Systems
Veeva's cloud solutions provide data, software, services and an extensive ecosystem of partners to support the global life sciences industry. It's all about helping them power the path to the world's new medicines. Founded in Silicon Valley with a second hub in Columbus, Ohio, Veeva is a top company for great workplace culture. Veevans have high autonomy, great flexibility, support on all levels, and many wonderful benefits that help them stay healthy and happy.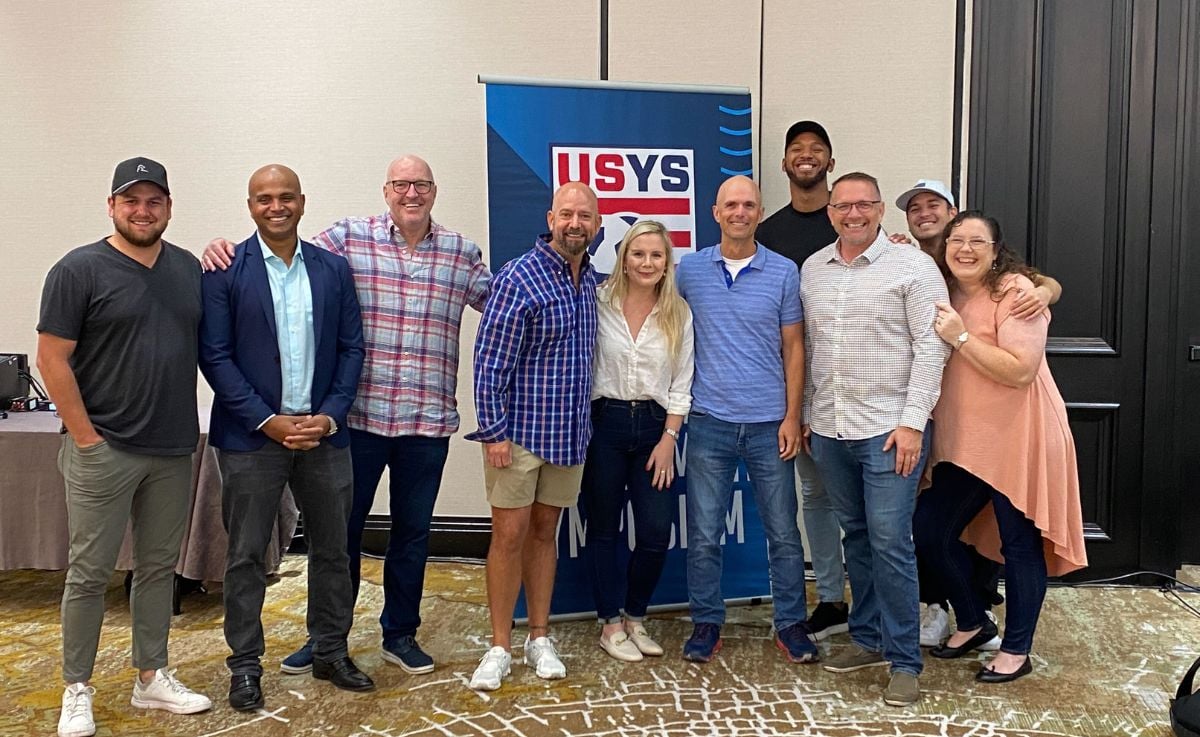 Companies with the Best Culture: Players Health
Players Health
Based in Minneapolis, Players Health uses an interactive mobile and web-based platform to allow sports organizations to track and manage everything including compliance, injuries, misconduct, and insurance. This helps keep player health and safety as the priority. The team is remote-first and distributed around the U.S. and Canada. The company prioritizes continuous feedback and improvement, as well as employee wellbeing. Players Health has a great benefits offering and also makes mental health a priority. They offer flexibility (both in location and hours), value community, and prioritize EQ and empathy over IQ. Players Health is committed to DEIB in both its mission and its own organization.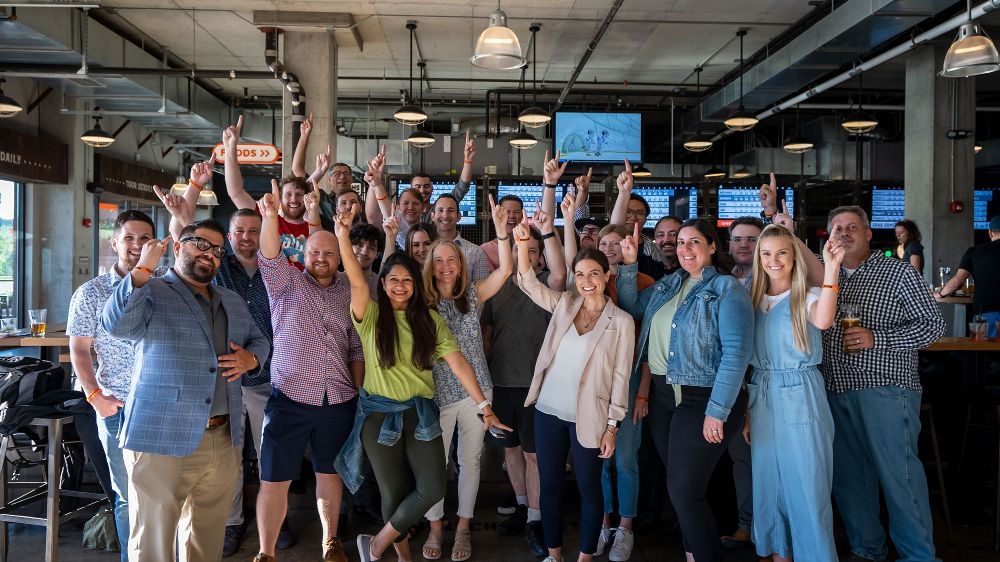 Companies with the Best Culture: Seamless.AI
Seamless.AI
Founded in Columbus, Ohio, Seamless.AI is developing a top lead generating platform that helps sales professionals create new relationships, opportunities, and revenue. The company was built on the core purpose of creating "great lives for great people," which runs throughout the mission and the company's employee culture. The culture at Seamless.AI was built on the foundation of collaboration and inclusivity. Being fully remote, employees enjoy a ton of flexibility, and the culture department (yes, there's a VP of Culture at Seamless!) is always focused on making sure the team stays connected. There are interest groups for employees to connect, and two paid philanthropy days throughout the year where employees get together with other local employees to give back to their local communities. The culture department is also dedicated to recognizing and celebrating holidays, events, education opportunities and more. The whole team at Seamless.AI is dedicated to learning more about its diverse workforce and ensuring they're fostering an inclusive work environment for all employees.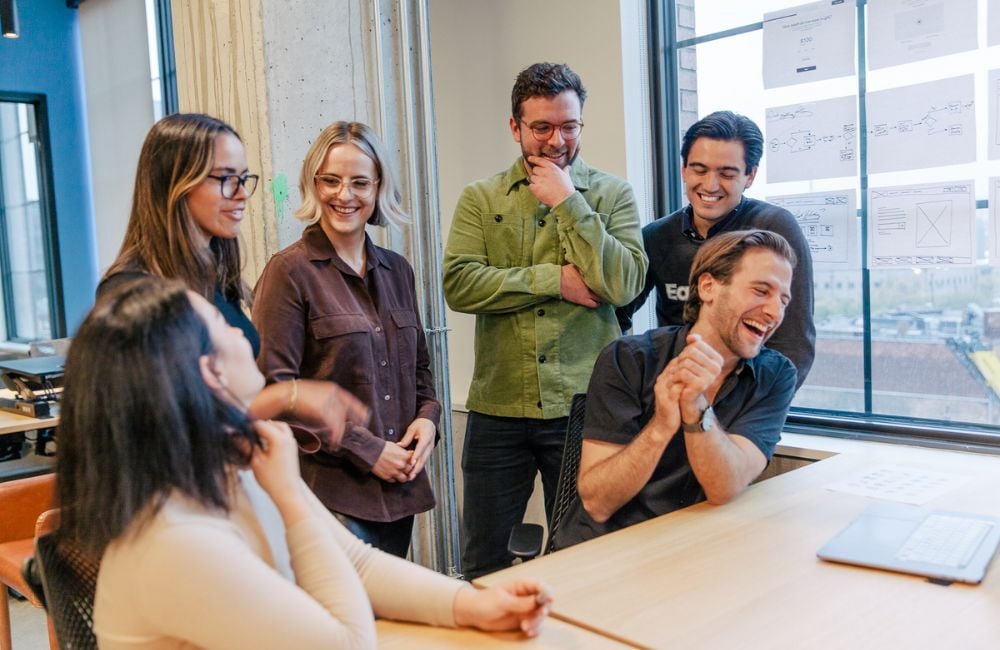 Companies with the Best Culture: EarlyBird
EarlyBird
EarlyBird is a rising fintech startup based in Chicago. The community-based investment platform empowers parents, family, and friends to collectively invest both financially and emotionally in children they love, starting at the earliest age. At EarlyBird, company culture is centered around supporting employees both inside and out of the office, and prioritizing employee wellbeing. They do this through weekly 1 on 1's to provide space for open communication and feedback between managers and direct reports. They also have monthly 1 on 1's with the founding team so that employees can discuss career development, goals, and get guidance. They also host monthly happy hours to foster bonding and meaningful connections outside of work. Their culture is ultra empathetic and compassionate, the team is made up of life-long learners who aren't afraid to take risks and grow, and they work with intentionality and inclusivity.
DASI Simulations
With its cutting-edge modeling platform, DASI Simulations gives medical professionals otherwise unobtainable risk assessments leading to much more informative decision-making and safer solutions. The team, which is based in Columbus, Ohio, enjoys a nurturing culture that values flexibility, continued education, transparency and growth. DASI was founded by a diverse team and continues to flourish because of its diversity. The team also enjoys being together during breaks from work getting snacks or coffee, utilizing their temporary pickleball court, or doing some team bonding outside the office at Pins Mechanical.
Pocketnest
Pocketnest is a Detroit-based, fintech mobile app that licenses and white-labels its financial wellness software in order to bring financial wellness to the masses. Pocketnest is a mission-driven, woman-owned company passionate about wellness. With a social cause at the heart of the business and with a servant leadership mindset, Jessica Willis, Pocketnest's founder and CEO, has built the startup with a people-first approach, centering wellness (financial, physical, and mental) and support (both for clients and employees) at the heart of their culture.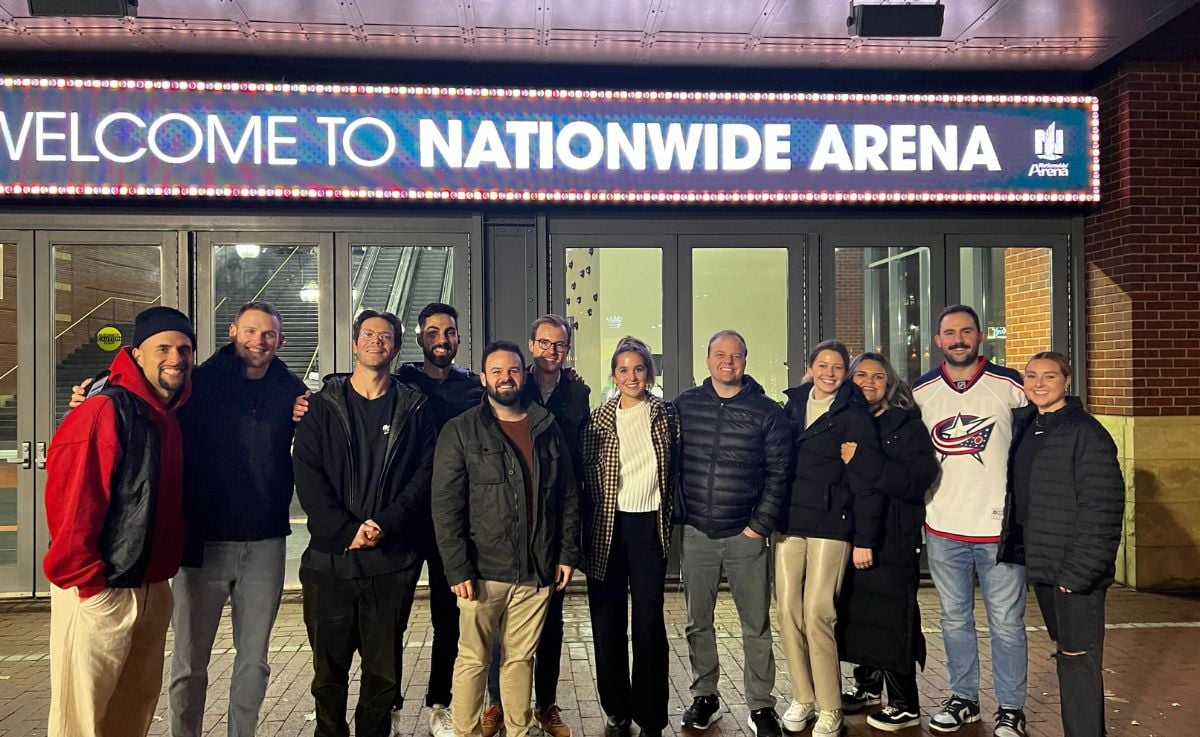 Companies with the Best Culture: Loop
Loop
Based in Columbus, Ohio, Loop is revolutionizing the post-purchase experience and how people return purchased items. As one of the companies with the best culture, Loop is building a work experience that allows people to "Be A Human First", one of Loop's core values, and prioritizes empathy and wellbeing. Empathy really is at the heart of their culture, and people truly take the time to understand each other's perspectives and work together. In addition, Loop has some fantastic benefits that support employee wellness, like remote flexibility for example, and they do a great job of recognizing each other for the hard work and success each individual is responsible for. All of this makes it a rewarding workplace culture to be a part of.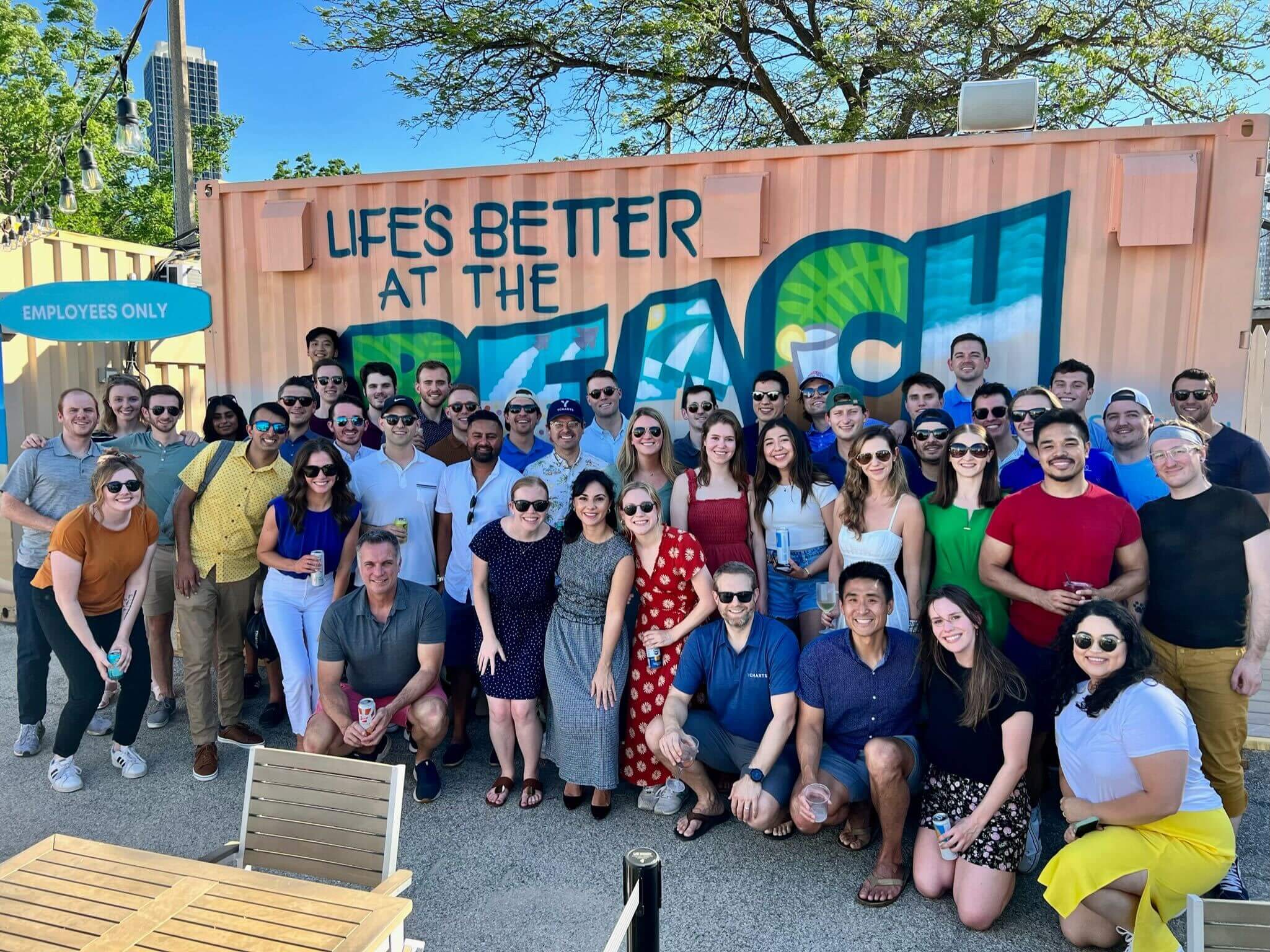 Companies with the Best Culture:
YCharts
YCharts is a fintech software company that enables smarter investment decisions and better client communication. Their product helps wealth managers easily demonstrate their value to their clients and prospects with a broad suite of intuitive tools on a user-friendly platform. The team is always focused on creating an awesome product and helping clients succeed, which they believe requires teamwork, resourcefulness, grit, and above all else — passion. This has created a company culture that's focused, entrepreneurial, and values out-of-the-box thinking. Their sense of teamwork is also deeply rooted in inclusion and employee support.
Companies with the Best Culture: Poisera
Poisera
Ann Arbor startup Poisera strives to validate and support the emotional and mental health journey of moms. Using a science-backed approach, they create a safe space for moms to share what's really going on, so that moms can nurture themselves and their families. Their culture hinges on empathy, growth, and teamwork. At Poisera, it's all about engaging with empathy, embracing a growth mindset (and being okay with making mistakes), embracing collaboration, celebrating the journey, and trusting your instinct. Additionally, because the team is on a mission to ensure no mom suffers silently from maternal mood disorders, Poisera prioritizes the emotional and mental health of their own employees, operating with remote flexibility and flexible working hours.
StockX
Launched in 2016, Detroit-based StockX started as a sneaker resale platform and has quickly grown into a multi-category ecommerce platform for sneakers, electronics, collectibles, apparel, and accessories. At StockX, the culture is all about supporting one another and helping employees grow. They do this through their culture that is flexible, autonomous, empowering, and focused on doing great things.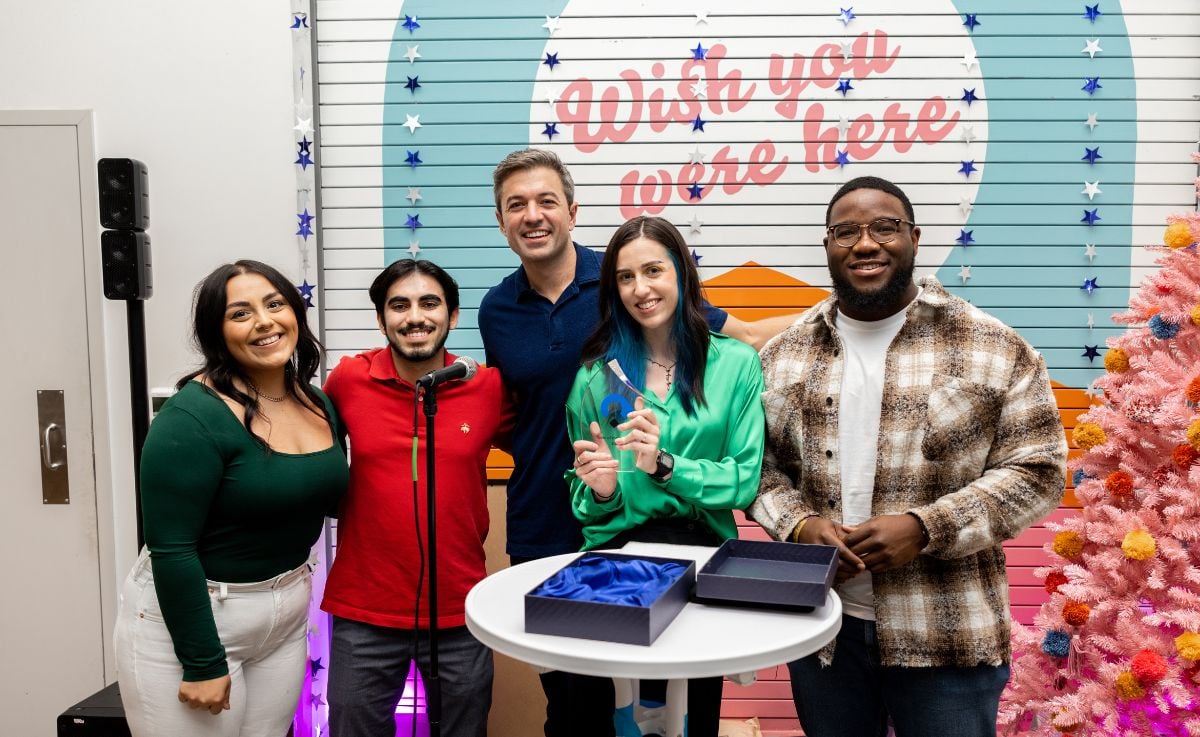 Companies with the Best Culture: CertifID
CertifID
CertifID helps to create a world without wire fraud and is the only company dedicated to fighting fraud for the real estate industry with an identity verification SaaS platform, insurance, and proven recovery services. Based in Grand Rapids, Mich, CertifID's values are deeply embedded into its operational DNA. The team takes ownership in promoting inclusivity, work-life balance, professional growth, wellness, open communication and feedback, team building, and recognition, benefits and rewards. By prioritizing these aspects, CertifID is creating an environment where employees feel supported, motivated, and engaged.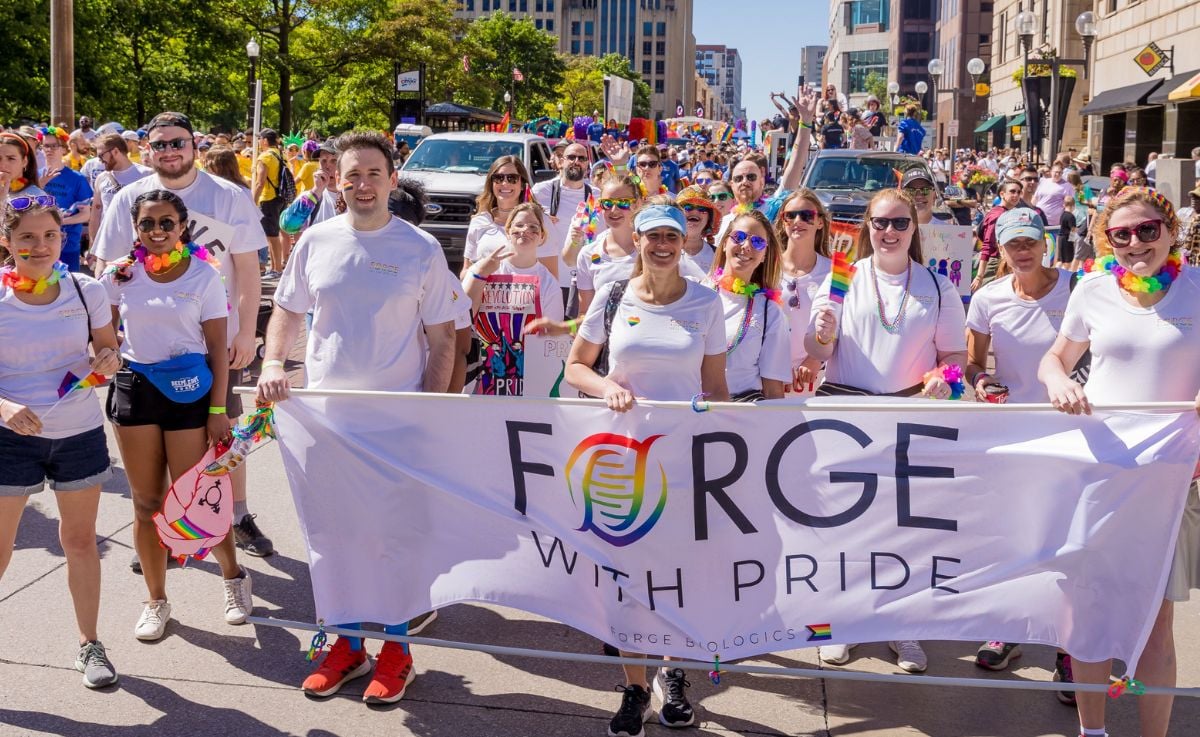 Companies with the Best Culture: Forge Biologics
Forge Biologics
Forge Biologics is a high growth gene therapy development engine and driver of change in the biotech industry, based out of the growing biotech hub in Ohio. They are on a mission to enable access to potentially life-saving treatments by bringing them from concept to reality. This mission is core to everything Forge Biologics does, and it's an integral part of their culture. Working with their own patient community and the patient communities of their clients, Forge's culture is exceptionally mission-driven and built on their core values of HOPE: Hardworking, Open, Purpose-driven and Engaged. They think outside the box, strive to be approachable, actively listen, work hard and smart to achieve personal, departmental, and company goals.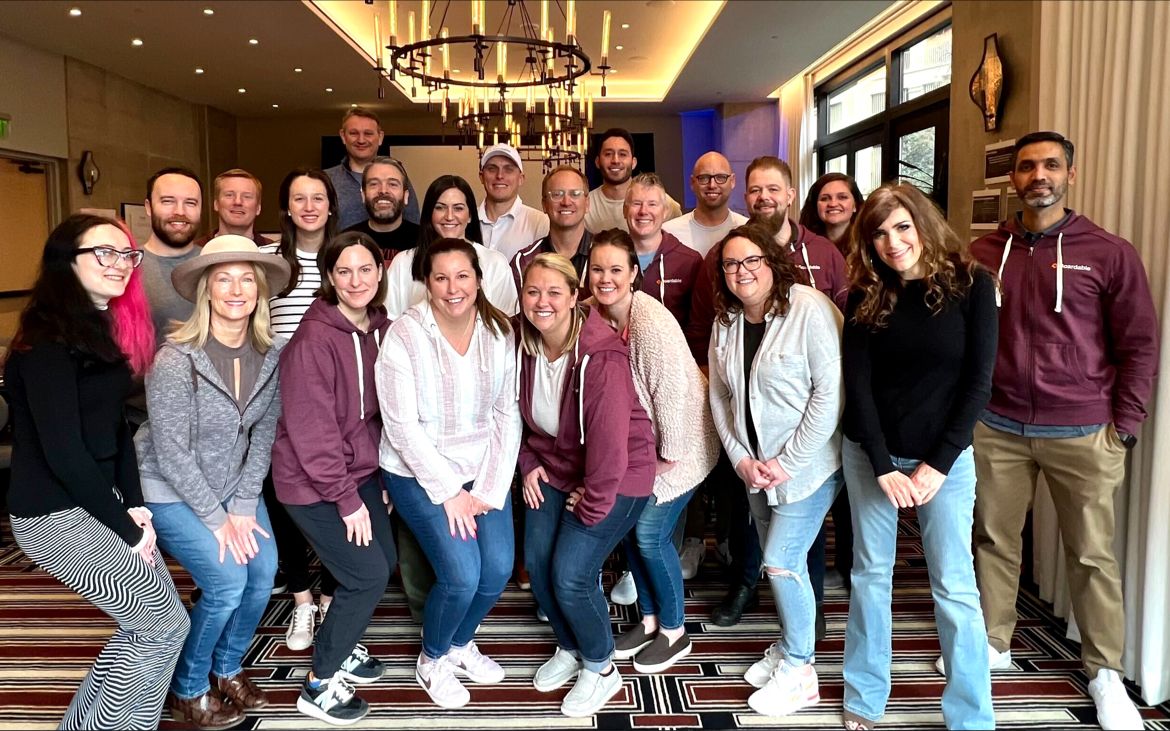 Companies with the Best Culture: Boardable
Boardable
This Indianapolis startup empowers nonprofit boards to do more. With Boardable's software nonprofit boards and committees can collaborate seamlessly, streamline operations, and increase engagement. A unique aspect to Boardable that makes it a top company with the best culture is its lifestyle benefit called fringe, which supports employees with care.com stipends, travel stipends, delivery meal services and more. The company has a small team that functions like a startup, and is committed to the mission of driving positive change in the world. A few extra culture perks: time off for service work and a sabbatical after an employee reaches 3 years at the company. Boardable is also Purpose Certified, so you know they put their purpose and people first.
Encamp
Based in Indianapolis and hiring remotely, Encamp is a software company that helps environmental teams increase productivity and centralize data across their entire organization so that companies can stay in compliance — and do good for the environment. Company culture is so important to Encamp that they have a whole handbook about it! Their culture is all about promoting ownership, action and impact, and inspiring growth — both for individuals and the company. Knowledge and creativity are encouraged, and so is teamwork and fun.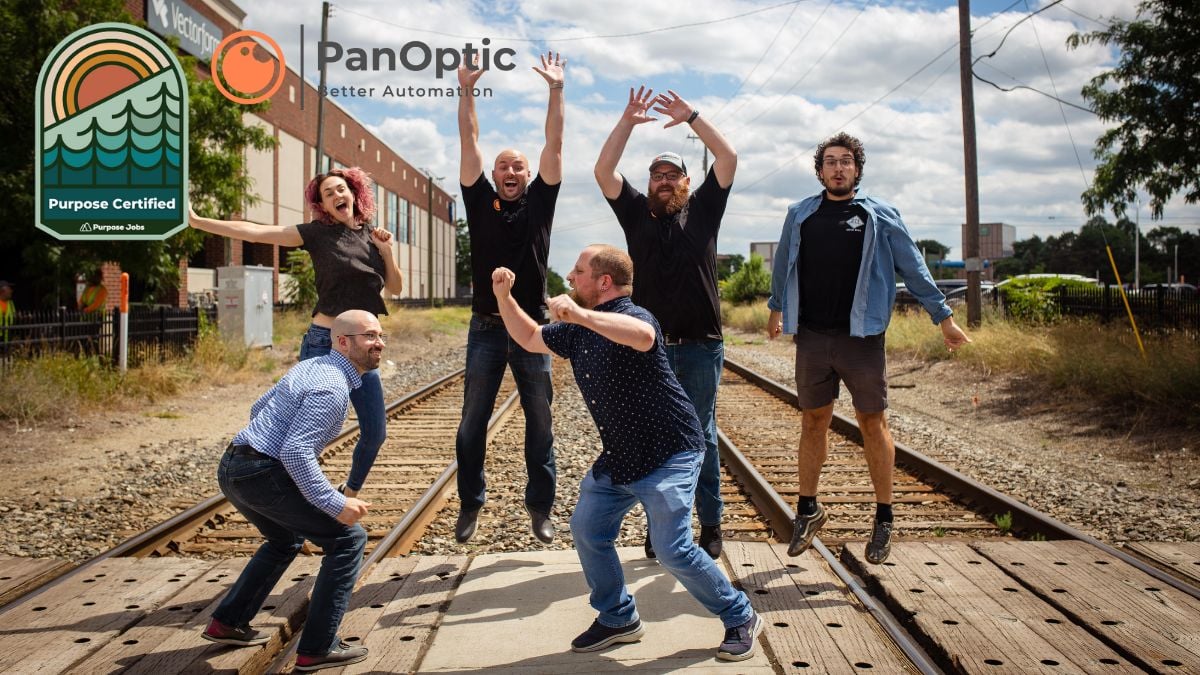 Companies with the Best Culture: PanOptic
PanOptic
Based in Metro Detroit, PanOptic is a consulting and product firm specializing in Quality and Devops in the software development space. Offering a fully remote employee experience (with the option to come in and collaborate in Royal Oak), PanOptic is all about providing employees the freedom to do their best work. The team is made up of life-long learners who are curious and eager to learn more in their field. One employee said, "The team is wonderfully collaborative, helpful to each other, and willing to try every whacky (and potentially impossible) idea in the pursuit of success. Everyone is involved in the ideation and building process, and it feels good to have an important role in the company."
Beam Benefits
Beam Benefits is a first-of-its-kind digitally-native employee benefits company that offers a full portfolio of ancillary benefits, as well as an intuitive online platform, self-service tools, a personalized rewards program, AI-powered underwriting, and thoughtful coverage for improved wellness. The company has been recognized as one of the best startups in Columbus, Ohio, and they have culture to back it up. Their culture is people-focused with innovation (and no egos) at the center of it. They strive for continual learning and growth, Beam employees have high autonomy, and they also value teamwork and collaboration. Want to hear directly from the founder? Check out our episode of Finding Balance with Alex Frommeyer.
9 Remote Companies With The Best Culture
Companies with the Best Culture: RocketReach
RocketReach
As RocketReach has grown over the last few years, culture has been the number one focus. Creating a culture of inclusivity, collaboration, and learning is woven into the fabric of the business and baked into their hiring process. They have a strict no-asshole policy and the character of the people they hire matters a lot. RocketReach is on a mission to have the best culture their employees have ever experienced. Heavily team oriented, they like to say, "one rocket, one crew."
Companies with the Best Culture: LeanTaaS
LeanTaaS
LeanTaaS develops software that increases patient access to medical care by optimizing how health systems use expensive, constrained resources. With a remote team, LeanTaas offers a great culture focused on flexibility, a flat hierarchy, and transparency. Leadership is very open, and the team feels connected, no matter the role. The culture is also positive and friendly and supports team members to do what they need to do in order to be the most productive.
Companies with the Best Culture: data.world
data.world
data.world's cloud-native data catalog makes it easy for everyone — not just the "data people" — to get clear, accurate, fast answers to any business question. They have a fantastic culture, one that is driven by flexibility (both for remote work and scheduling), DEI, and transparency.The team is not afraid to make mistakes and takes calculated risks, strategically pushing the boundaries. They also like to add some fun into the mix, chewing on their house band's live performances or the COO's American Ninja Warrior tryouts. The team is supportive and are proud early adopters and signatories of the Diversity Pledge and SameWorks status. Also, data.world is a certified B-Corp committed to making a positive impact on the community.
Square
Square is an established tech company that started as a credit card reader and has now turned into a powerful ecosystem of commerce solutions. Fun fact: Square was founded in St. Louis, Missouri and has a growing team from around the world. The company hires both in St. Louis (as well as many U.S. offices) and remotely. Building cutting-edge technology, and having the success to back it up, Square is a fantastic place to work — and has one of the best company cultures around. They prioritize inclusion and diversity, and employees are connected by a shared mission to empower financial wellness, especially for small business owners. In addition, Square offers some great benefits for learning and development, mental health, and time off that help employees bring the best version of themselves to work.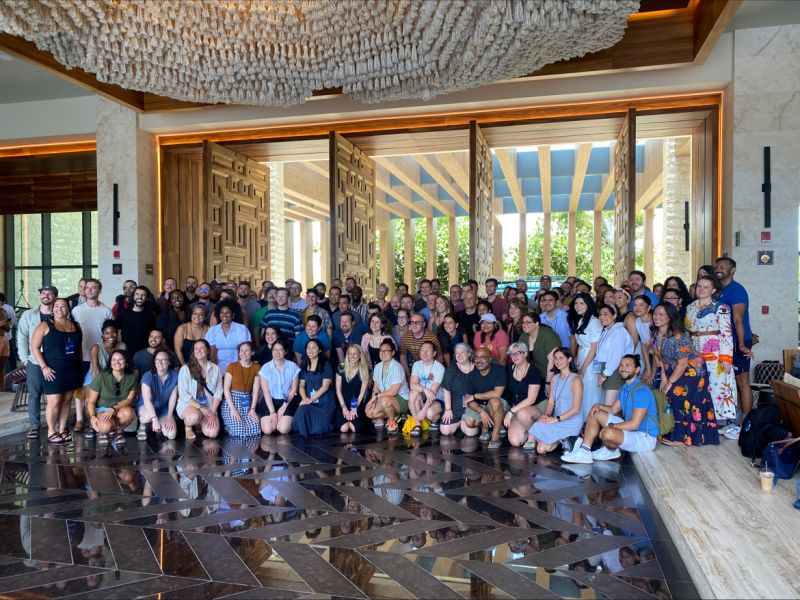 Companies with the Best Culture: Help Scout
Help Scout
A fully remote company since day one, way before it was cool, Help Scout makes software that empowers more than 12,000 businesses to support their customers in the most human, helpful way. The culture at Help Scout is progressive, supportive and collaborative. Team members enjoy high autonomy, continuous feedback, and a safe place to fail. The mindset of the folks on the team is curious, innovative, humble, goal-oriented and drive, as well as empathetic. They value EQ over IQ, and are extremely committed to diversity goals. They are also B-Corp certified and balance profit with purpose, creating an environment where employees can bring their authentic self to work.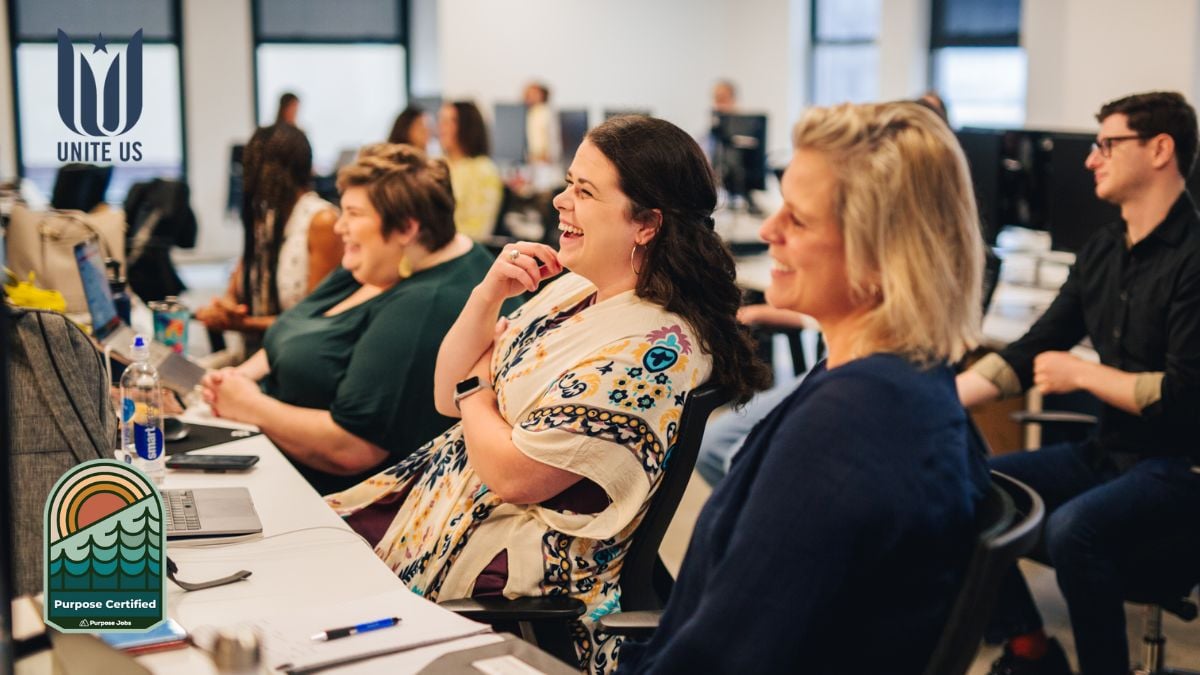 Companies with the Best Culture: Unite Us
Unite Us
Unite Us is a national network and software company that connects community-based organizations, government agencies, and healthcare organizations to better collaborate to meet the needs of the individuals in their communities. While founded in New York, most Unite Us employees work remotely. The company's values and mission are an integral part of their employee culture. They lead with empathy and take responsibility to understand the unique needs and experiences of the people they serve, creating an equitable environment where everyone feels valued and supported. They also really value collaboration and fostering tight-knit relationships. Always putting purpose and people first, Unite Us is Purpose Certified.
Vanta
Vanta is on a mission to secure the internet and protect consumer data. The leading security and compliance platform built on this mission in 2022 when they acquired Detroit startup Trustpage. Now, the remote-first tech company is rapidly growing and building a top workplace. At Vanta, the company invests heavily in employee success when it comes to health and wellness, flexibility and remote work, time away and more. "Vanta's culture is very important to me…everyone is so smart here, but also kind and empathetic. I have kids, and I like the fact that there isn't pressure to work long hours," said Greg Henkel, Director of Technical Recruiting at Vanta.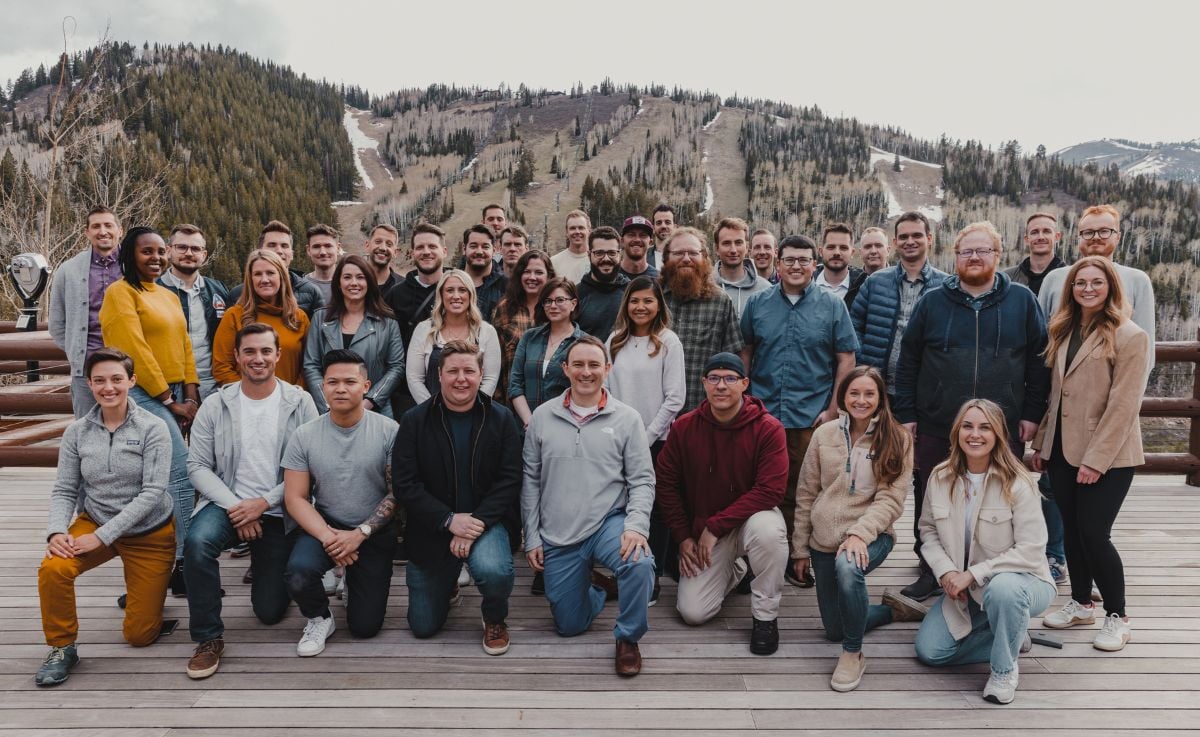 Companies with the Best Culture: Close
Close
Close is a bootstrapped, profitable, 100% remote, 80-person team of thoughtful individuals who value autonomy and impact. Their CRM focuses on better communication, without the hassle of manual data entry or complex UI. Being fully remote, the company operates under high trust: they don't track hours and they expect you to know best how to prioritize and meet your goals. They also work asynchronously to accommodate multiple time zones, which gives people tons of flexibility. Employees at Close have the autonomy and freedom to create a work environment that is sustainable for you. They encourage transparency, and consider "work/life harmony" to be an important part of the business.
OpenGov
The leader in modern cloud software for local governments and state agencies, OpenGov is a mission driven fast-growth, Series D, venture backed startup founded in Silicon Valley. Their "Work From Anywhere" policy stems from the company's culture of flexibility. They've been recognized many times as a top workplace, and they have the culture to back it up. OpenGov team members are mission-driven, smart, fun, humble and real. They walk the walk, celebrate each other's wins, and work with inclusion and empathy.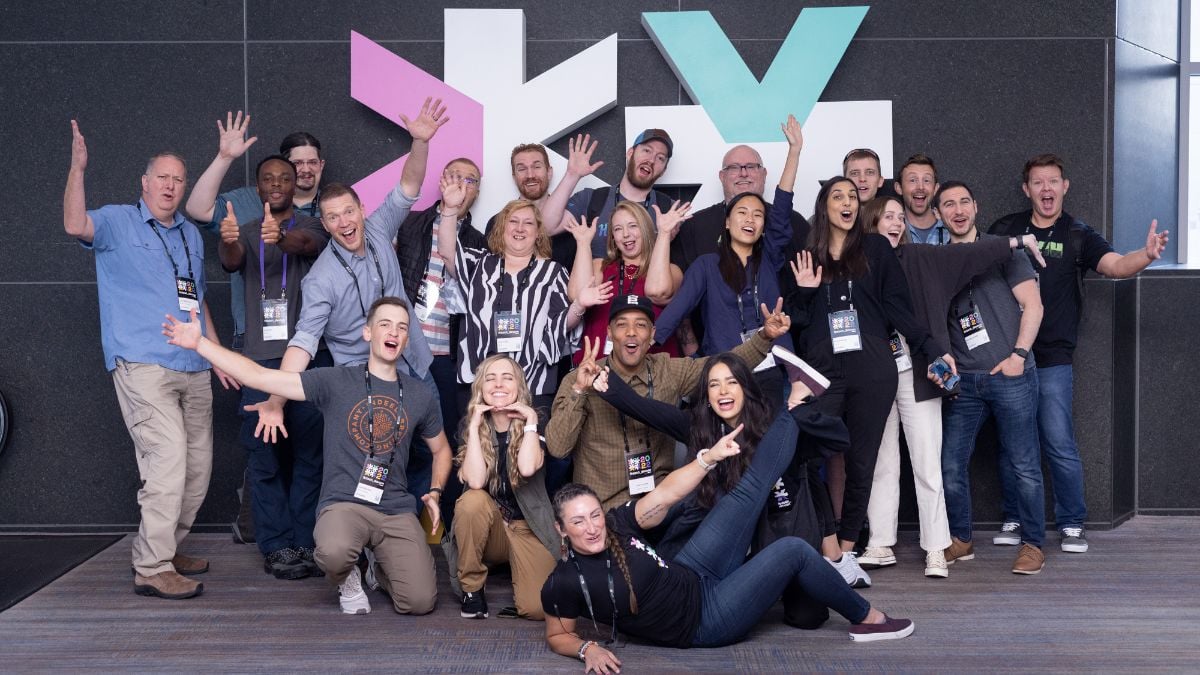 Companies with the Best Culture: Moov
Moov Financial
Based in Cedar Falls, Iowa, Moov is a fintech company making it easy to accept, store, send, and spend money all from a single platform—so software companies don't have to cobble together different solutions from multiple vendors. They're also focused on creating the best place anyone has ever worked. Fully remote, Moov is dedicated to building fulfilling careers centered around trust, transparency, and flexibility. Another key aspect of Moov's culture is a spirit of generosity and sharing: they work out in the open and everyone has a voice. The Moov team works hard to nurture a culture of inclusiveness, respect, equity, and belonging, and they stand unified in their shared commitment to prioritize their people above all else.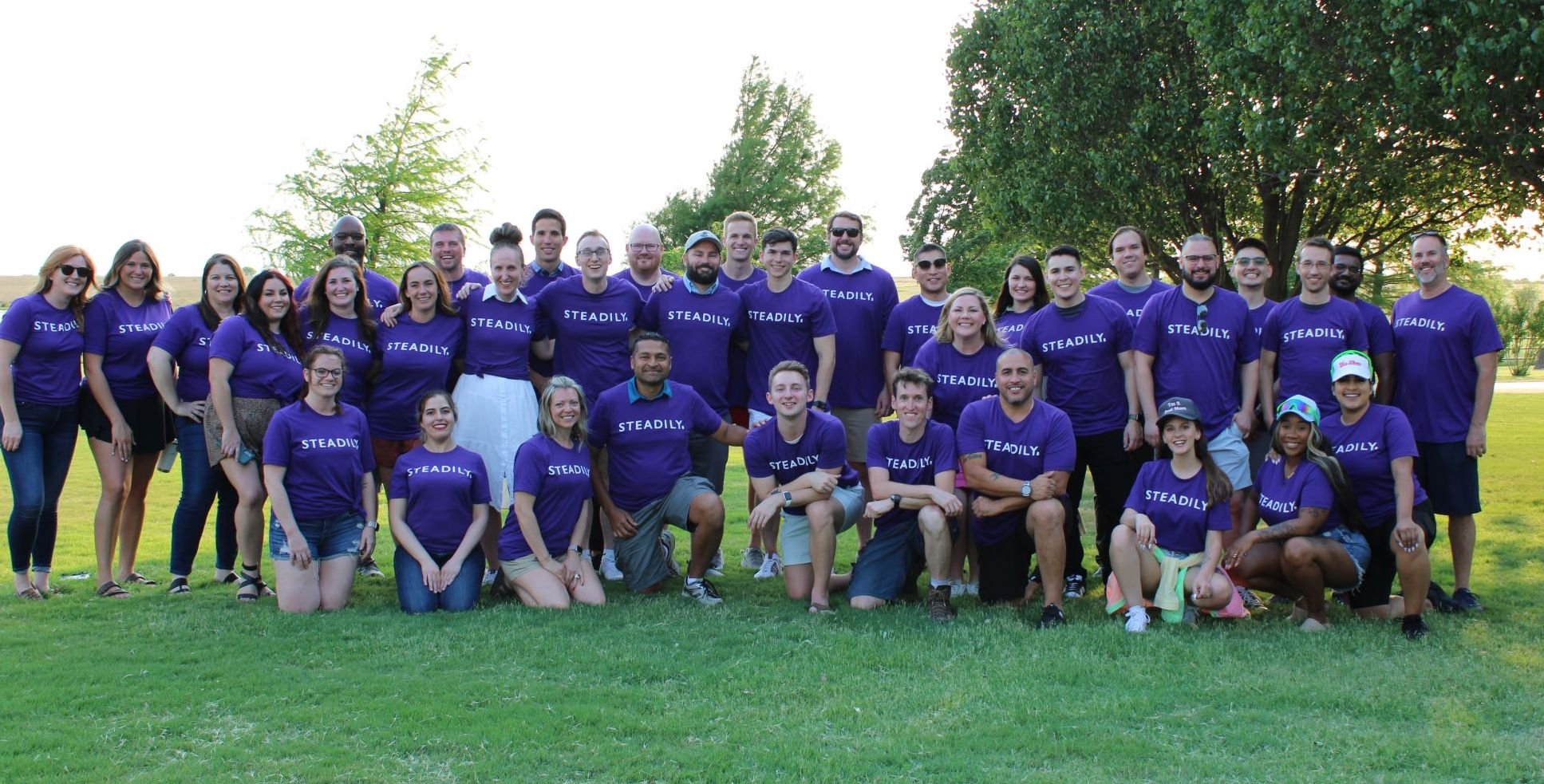 Companies with the Best Culture: Steadily
Steadily
Steadily is a software platform serving landlords who want their insurance to work like other modern tools they love: fast and affordable with excellent service. Steadily has a very comprehensive and thoughtful approach to culture. Operating like a sports team, Steadily leaders recruit, develop, and cut smartly, so that they have stars in every position. That means you're surrounded by super talented people at work. That does not mean that a cutthroat, or "sink or swim" environment is tolerated. Steadily culture is all about helping each other be great.