A fulfilling career goes far beyond a nice paycheck and a modern office space. It even goes beyond remote-life, flexible working hours, and work-life balance. Okay, that last one is preeeetty important. But what really makes for a fulfilling career is working for a mission-driven company that does good in the world.
2023 research from Gartner shows that job seekers continue to seek purpose at work. But it's not always easy to find: in a recent study, 44% of respondents said that "finding a job that aligns with my values" was their top challenge in today's job market.
To make your job hunt easier, we've rounded up the top mission-driven companies in the Midwest — most of these companies are hiring and looking for great talent like you.
27 Mission-Driven Midwest Tech Companies and Startups

AccumTech
AccumTech was founded to assist insurance carriers, PBMs, and TPAs to translate and integrate claims data between multiple vendors. Think of them as a Rosetta stone for insurance carriers, making sure payments are correct.
Alchemie
Alchemie is creating a pipeline of success for students in STEM. Their interactive digital learning tools fuse commercial game design with subject content to engage students, providing immediate feedback and real-time assessment as students learn. Data from these tools give instructors and students actionable, data-driven insights to improve student outcomes — and even helps students with visual impairments.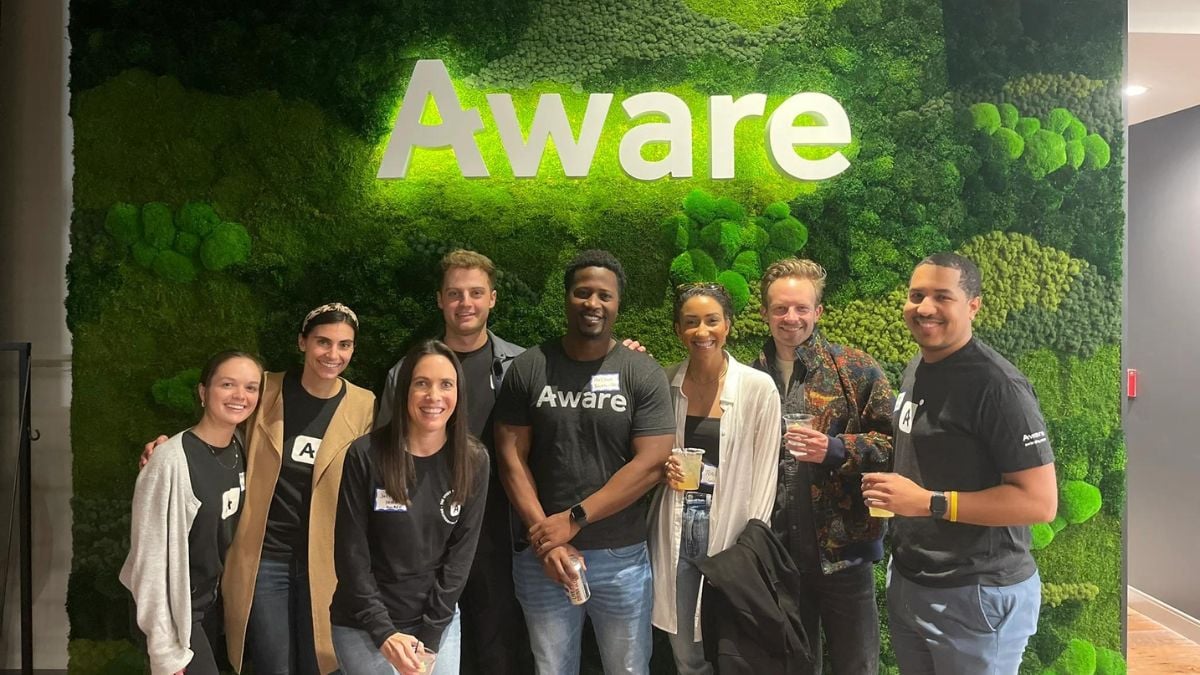 Aware
Aware is a collaboration intelligence platform that identifies and reduces risk, maintains compliance, and uncovers new business insights from conversations at scale. Consolidate, enrich, search, and manage data across tools like Slack, WorkJam, Teams, and Zoom for immediate visibility across the organization. Just as its software helps companies better understand what their employees want and need, Aware is listening to its own team for collaboration and feedback.
blueflite
blueflite is a B2B tech company developing a world-class platform for aerial delivery of industrial cargo for the energy industry. For businesses that want to transport cargo, they offer the benefits of a helicopter, speed, and access to remote locations, but at the cost of ground transportation. They do this by leveraging their proprietary UAS technology which they provide as a Platform-as-a-Service. This helps companies streamline their material management, reduce costs and carbon emissions associated with logistics, warehousing, and unplanned maintenance, as well as reduce the risk of injuries and fatalities.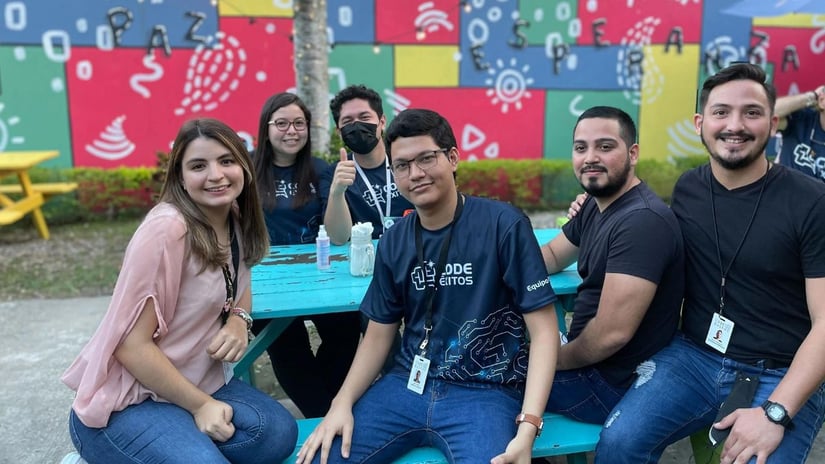 CODE Éxitos
CODE Éxitos is a purpose-driven company that helps entrepreneurs and innovators design, build, and launch world-class digital products. A global team of creators, innovators, and change-makers seek to help others realize their digital ambitions and visions. This team is creating a future where brilliance, hard work, and innovation are rewarded equitably, without regard to where a person lives or any of the personal characteristics that make them unique.
Dolr
Dolr connects members with extra cash from where they work, shop, live, and their communities. They're on a mission to lower financial barriers to education by starting with student loans — because this is the largest financial burden holding millions back from building wealth.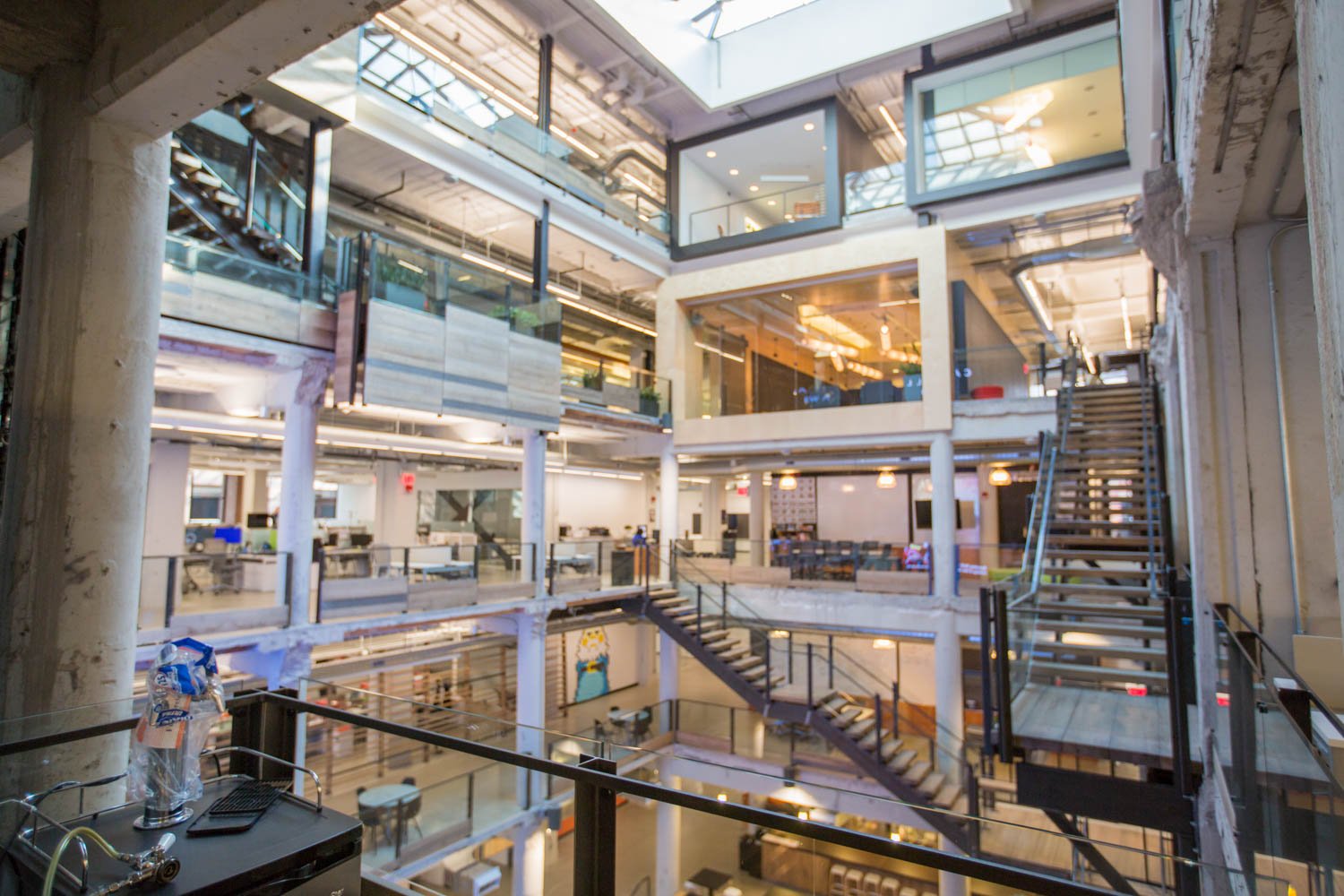 Dynatrace
Dynatrace exists to make software work perfectly. Their platform combines broad and deep observability and continuous runtime application security with advanced AIOps to provide answers and intelligent automation from data. This enables innovators to modernize and automate cloud operations, deliver software faster and more securely, and ensure flawless digital experiences. Dynatrace is making a positive impact in this world through the power of software intelligence.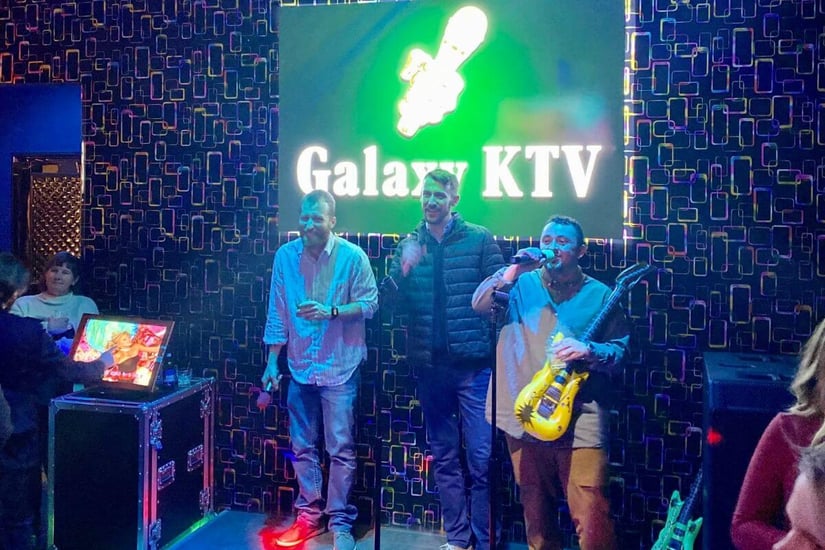 Fund That Flip
Fund That Flip (now known as Upright) is a team of entrepreneurial, tech-loving, creative, and solution-focused innovators. They launched in 2014 out of frustration with the status quo of slow, unreliable capital and gate-keeping into real estate investment deals. Today, Fund That Flip is one of the fastest-growing real estate fintech companies in the U.S. — and they are still challenging tradition with fast funding, unparalleled transparency, and kindness to help real estate entrepreneurs make an impact in their neighborhoods and communities.
Gearsupply
Gearsupply is an innovative marketplace for used, professional Audio-Visual equipment sales. Its "talent & tech" platform streamlines the purchase and resale of equipment in the entertainment, concert, and event production industry. Based in Cincinnati, Gearsupply is a growing startup with a people-first culture.
Grand Circus
Founded in Detroit in 2013, Grand Circus is a now-virtual coding bootcamp. With accelerated courses in the daytime or evening, Grand Circus helps people master coding — and supports them long after graduation. They were founded to close the technical skills gap and to create a path for people of all backgrounds into high-paying, high-growth technical careers. This kind of mission is especially important in a city like Detroit, where Black and Latinx people make up the majority of the population, but are still underrepresented in tech.
GreenLancer
GreenLancer is an online project management platform that provides solar, telecom, and EV Charging Infrastructure design, permitting, and engineering solutions to solar installers, roofers, homebuilders, home improvement contractors, financiers, solar distributors, and telecom installers. They are on a mission to accelerate the adoption of renewable energies.
Hush
Hush is the always-on, always-learning comprehensive service that makes digital privacy as attainable as an Uber. Founded in Detroit by Mykolas Rambus and Jaafar Mothafer (a 2023 Purpose Awards recipient), Hush has been steadily growing and establishing itself as a top leader in digital privacy. They are a group of experienced, motivated, and pattern-finding people who thrive on results, stories, and looking after each other. If you are a collaborator that is passionate about helping others in an intellectually curious environment, Hush is the next step for career success.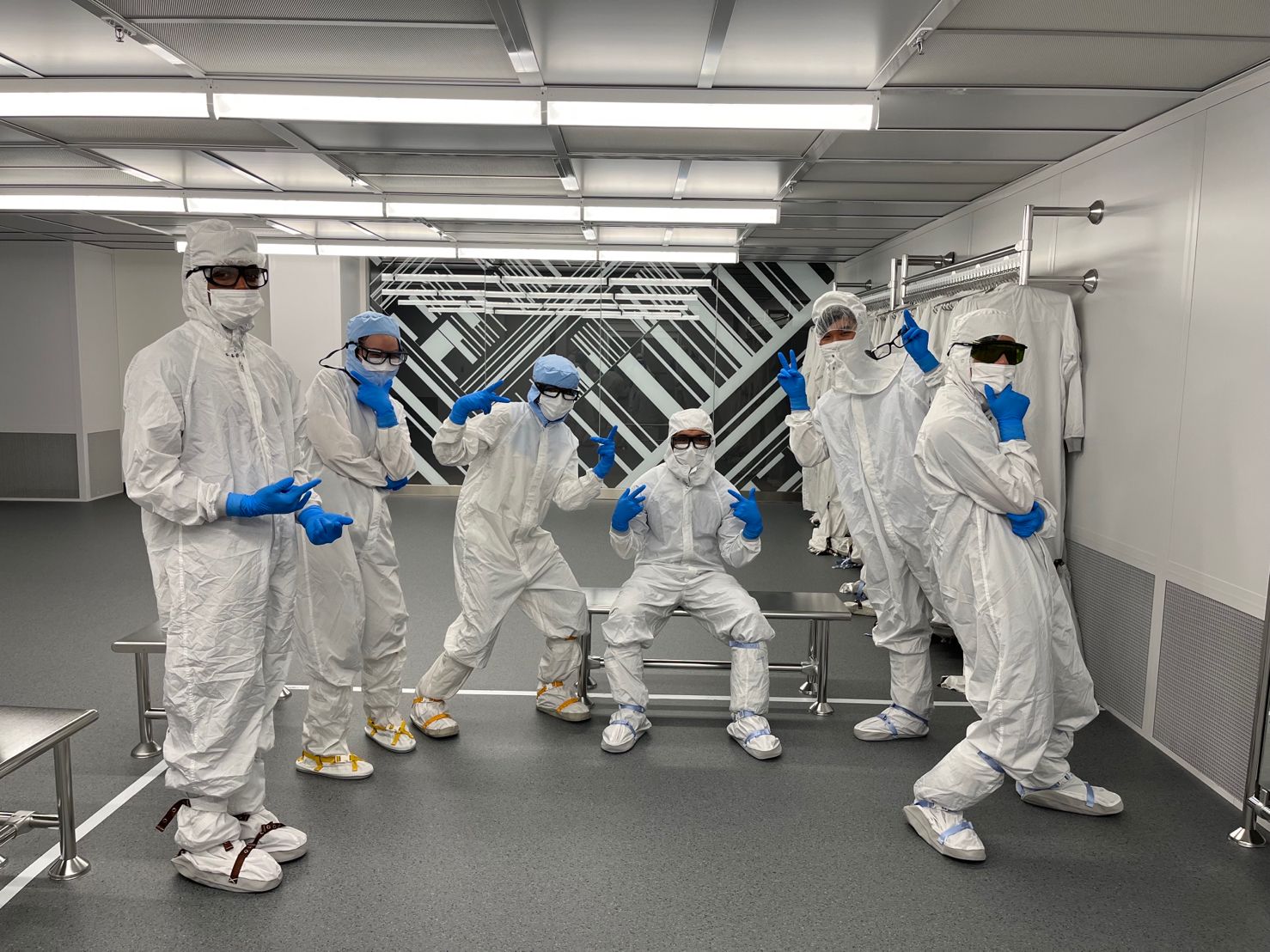 KLA
Founded in 1976, KLA is proud to be part of some of the most significant technological breakthroughs in recent history. Virtually no laptop, smartphone, wearable device, voice-controlled gadget, flexible screen, VR device, or smart car would have made it into your hands without them. Their technological advancements are helping solve the chip shortage crisis, and they're on a mission to use technology to make this world a brighter place.
LeanTaaS
A market leader of AI and machine learning-powered SaaS healthcare solutions, LeanTaaS helps transform operations in 176 health systems and 605 hospitals across the US – a footprint which is growing rapidly. Using predictive and prescriptive capacity recommendations, LeanTaaS' iQueue software suite helps users in operating rooms, infusion centers, and inpatient settings know what's coming and plan accordingly. By supporting proactive and optimal capacity management, staffing, and patient flow, LeanTaaS helps health systems and hospitals get more out of existing rooms, beds, and equipment, which saves costs, increases patient throughput, and unlocks access to care.
Livegistics
At the core of the Livegistics software is a deep understanding of their client's business. Their platform is designed to bring the construction industry into the world of technology through real-time data and predictive software that helps to reduce waste and work more efficiently on a project. The data they provide enables their customers to make more insightful decisions for tomorrow and allows contractors and construction companies as a whole to be more proactive than reactive.
NetWorks Group
NetWorks Group prides itself on providing high-quality services that simplify complicated security and infrastructure issues. Their services are designed to provide organizations with a clear, risk-informed understanding of their security with a unique approach that helps reduce costs and increase efficiency while staying ahead of cybercriminals. And this team is able to carry out its mission by developing and supporting a talented group of ethical hackers across the U.S.
PAXAFE
PAXAFE enables cheaper, dynamic shipping and cargo insurance by providing supply-chain-of-custody through the use of our parcel IoT solutions. PAXAFE accompanies B2B shipments with a 'digital footprint' capable of answering who, what, when, where, and how. Their data helps shippers and insurers salvage at-risk shipments, customize insurance underwriting and use predictive analytics and machine learning to automate claims.
Petram Analytics
At Petram Analytics, they are committed to helping mid-sized businesses grow by leveraging proprietary data insights and best-in-class technology. Founded in 2018, they are a proud Detroit-based firm with a talented team of data scientists, engineers, analysts, and coaches committed to democratizing data analytics. Leveraging their teams' and partners' insights from automotive, mortgage, payments, and technology industries to directly impact the bottom line.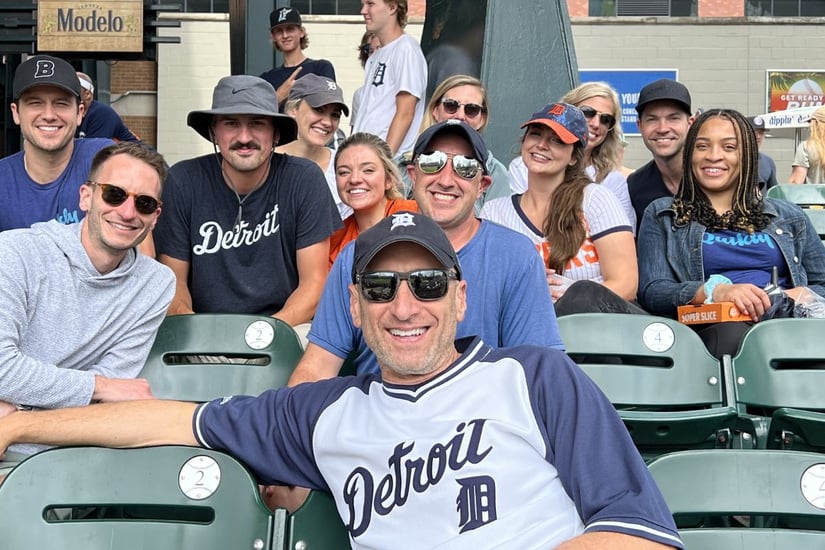 Quikly
Quikly is a Detroit startup that's helping recreate brand promotions. As a true MarTech startup, Quikly is building technology that uses psychology to cut through consumer noise and motivate consumers in fun and engaging ways. This technology is used by top brands like American Eagle, Domino's Pizza, DSW and more and has motivated over 40 million customers. Quikly also prioritizes mission-driven projects that help the local community. Recently, they've partnered with Give Merit on a program called FATE. The Quikly team has offered mentorship to Detroit students in the program by supporting freshmen as they complete their capstone projects.
Rivet Work
RIVET is labor ops software for construction contractors. Their software streamlines forecasting, scheduling, and field communication to maximize labor utilization and grow businesses. The RIVET team is passionate about leveraging technology to champion the skilled trades, accelerate digital transformation, and make construction an industry of choice for a new generation entering the workforce.
RoboTire
RoboTire is a rising Detroit startup that's automating vehicle maintenance through its automatic tire-changing robot. The company has a big vision for the future, one that goes beyond tire changing and includes autonomous vehicle maintenance, too. The company has raised over $10 million in funding so far and continues to grow with new partnerships and deployments.
RocketReach
RocketReach is rare and unique; a startup that is in high-growth mode, already highly profitable, with a small team where you can make a gigantic impact. Started in 2016, the company was bootstrapped by its founders, focused on building a great product. Their mission is to connect professionals to new opportunities, powered by the largest and most accurate contacts on this planet. In a few short years, they've grown organically to become one the largest business info-services platforms and the de-facto productivity solution for sales and recruitment teams at companies of all sizes, worldwide.
Signal Advisors
Headquartered in Detroit with a distributed, remote team, Signal Advisors is a software startup that helps financial advisors grow their businesses. The platform provides marketing, coaching services, and other tech tools to help advisors focus on what matters: the financial wellness of their clients and their journey to retirement. Being "obsessed with finding a better way" is at the heart of the company's culture, and it's also helped them create a better place to work.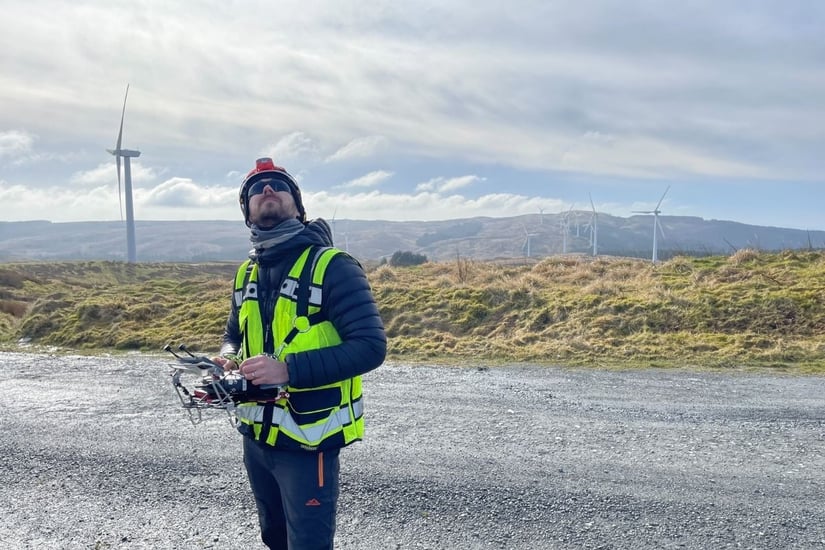 SkySpecs
SkySpecs' mission is to simplify renewable energy asset management so that fewer resources can do more for the planet. They are simplifying asset management through the use of drone technology and purpose-built software specific to the renewable energy sector. As more and more companies invest in renewable energies, SkySpecs continues to grow and innovate.
Veeva Systems
Veeva Systems is a Silicon Valley-headquartered software company that powers the path to the world's new medicines. Veeva was the first public company to convert to a Public Benefit Corporation (not the same thing as a B corp). This model commits Veeva to consider its public benefit purposes (which include providing great employment opportunities for their people and moving the life sciences industry as a whole forward) equally along with shareholder value.